Last updated on September 27th, 2023 at 12:39 am
Are you looking for delicious, authentic Persian recipes that will bring the flavors of Persia directly to your kitchen? From succulent kebabs to aromatic Iranian recipes, Persian cooking is a delicious journey full of flavor and culture. This article is dedicated to exploring Persian cuisine and sharing an array of tasty Persian recipes with you.
Known for its elegant simplicity and exquisite spices, Persian cooking is easy to make and sure to impress. Discover how to make the classic Persian food of Tachin and a variety of other flavorful Persian recipes that can add a splash of color and taste to your table.
Persian recipes encompass a variety of spices, flavors, and culinary practices that can bring life to your home cooking. Learn about the delicious varieties, cooking techniques, and ingredients that make up the rich heritage of Persian food – and the unique meals it brings to your table. From savory stews to aromatic rice dishes, get ready to experience the depth and complexity of Persian cuisine.
The timeless Persian recipe have been enjoyed for centuries, and for good reason! From the fragrant and flavorful vegetarian Persian recipes like Ash-e-Reshteh and Baghali Polo to the robust and juicy stews like Ghormeh Sabzi and Fesenjan, Persian cooking has something for everyone.
Discover the world of Persian cooking and make your kitchen a culinary paradise! Get ready to take a journey into a world of scrumptious exotic flavors – it's time to explore Persian recipes!
---
Want more ideas to round-out your Recipe Box?
A lot of great options are in these posts!
---
16 Quick and Easy Persian Recipes from Iran
---
---
check out our video
---
---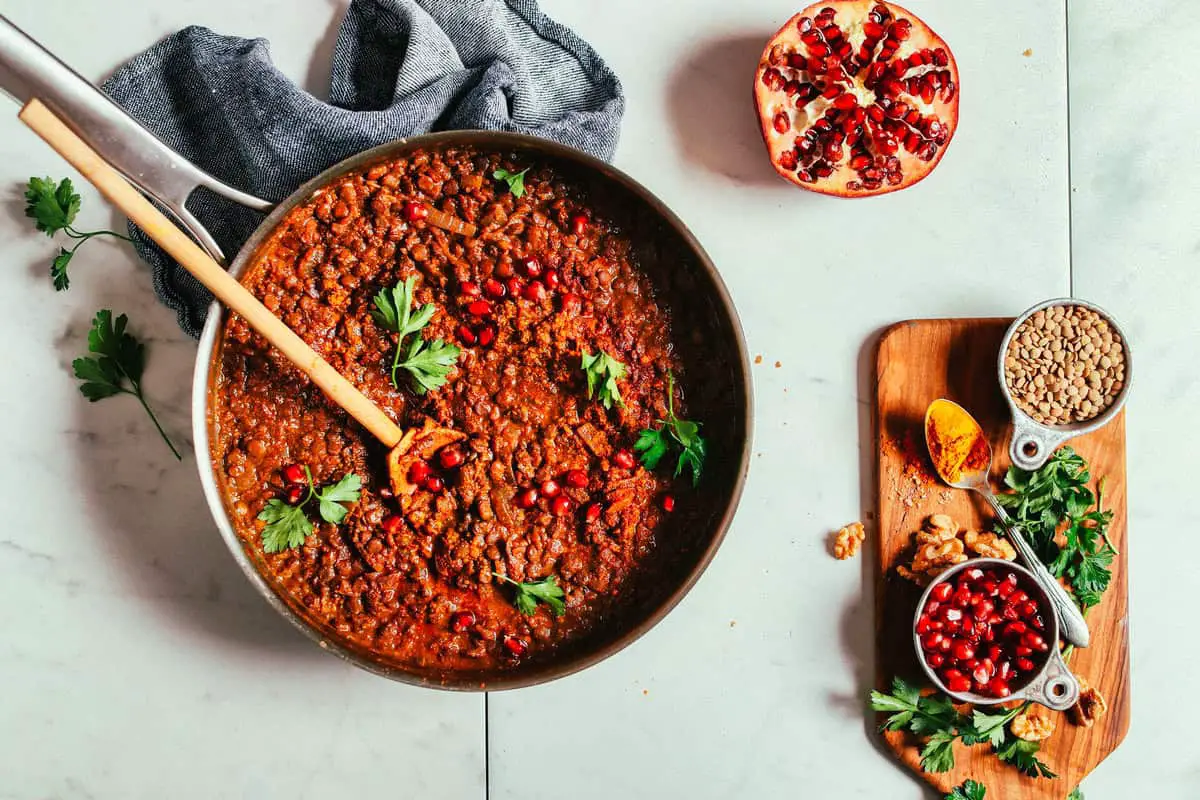 This Persian recipe is simple to make, requiring just 9 ingredients.
It starts with toasting walnuts and sautéing onions to create a rich and hearty base for the stew. The walnuts are blended into a fine meal and are almost undetectable in the final Iranian recipe, but add a nuttiness that I just love.
The flavor comes from plenty of warming spices like cinnamon and turmeric as well as vegetable broth and a somewhat uncommon ingredient—pomegranate molasses.
You can find pomegranate molasses at most specialty stores, or—good news—you can make your own (which is what I do). Simply cook down pomegranate juice until thickened and reduced and you've got a great homemade substitute.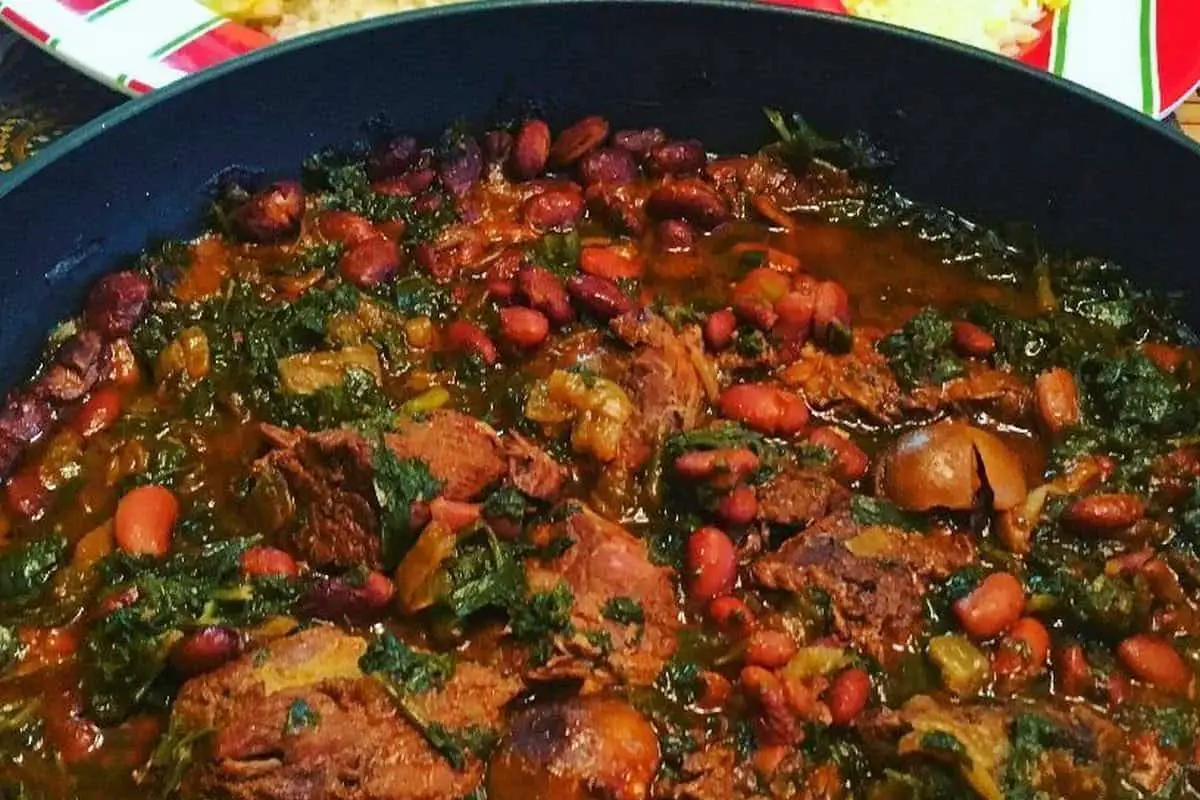 If you ask any Iranian to name some of their favorite Persian foods, Khoresh Ghormeh Sabzi would be on the top of that list. I could honestly say not too many khoreshs (Persian stew served with rice) can match the unanimous popularity of Ghormeh Sabzi.
The name Ghormeh Sabzi translates to fried herb stew, but the herbs are not really fried, just sauteed on high temperature for a few minutes then mixed with the rest of the ingredients. The picture above shows the herbs for Ghormeh Sabzi plus, radishes.
The reason that I photographed them together is that the same herbs plus some additional herbs such as basil, tarragon, mint, summer savory and dill sprigs are mixed together and are called Sabzi Khordan which is basically an assortment of fresh herbs and radishes that is eaten as a preferred Persian food with many Persian foods.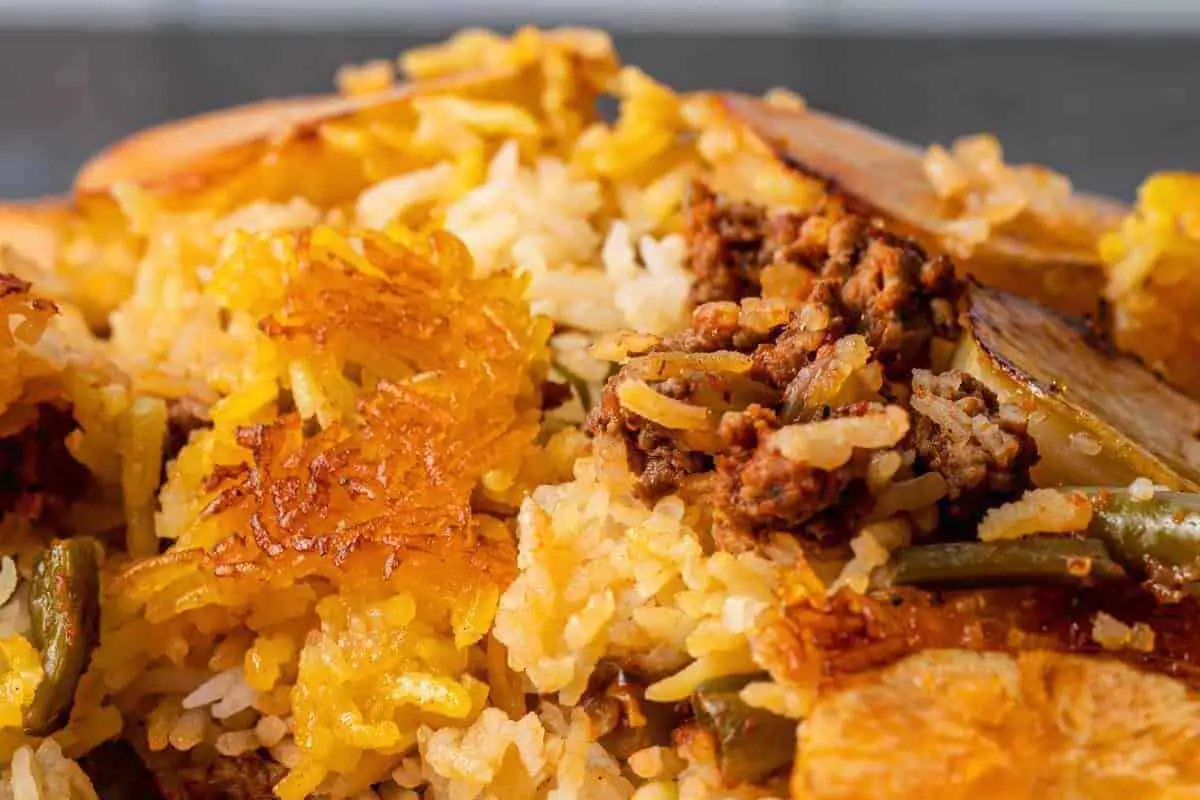 Lubia Polo is a delicious Persian food of rice and beef or lamb and green beans in rich tomato sauce. Make this Persian recipe for a comforting weeknight meal! There are plenty of recipes for delicious Iranian rice dishes that you can make quickly and easily. But when you want something that serves as both a main and Iranian recipe for a wonderful Persian food, look no further than lubia polo.
Similar to a crispy tahdig rice, this Persian food features a crispy layer at the bottom of the pot, but it's potatoes rather than rice. Above the potatoes is a ground lamb or ground beef rice with green beans.
Finally, there's a rich tomato sauce flavored with cinnamon, Persian spices (in the form of advieh), and saffron threads. Those flavors transform the Iranian recipe into something truly special.
Shirazi Salad, or Salad-e Shirazi, is a simple and bright Persian cucumber and tomato salad that's loaded with herbs and dressed in citrus and extra virgin olive oil! This quick no-lettuce salad is the perfect side to almost any entre.
At first glance, it looks a whole lot like my earlier Mediterranean cucumber and tomato salad. The similarities are definitely there! But, think of this Shirazi salad as Mediterranean salad's cousin, only a bit more nuanced. This salad uses a couple more ingredients. Plus, it's a bit herbier, juicier, and has slightly more zing.
You'll love how simple it is, yet so bright and packed with flavor! It's the perfect addition next to almost any entre.
Reflecting the Persian food of Tehran's hole-in-the-wall kabab houses, Berenjak restaurant's convivial cooking is ideal to recreate at home. Try this chicken kebab as part of a meze feast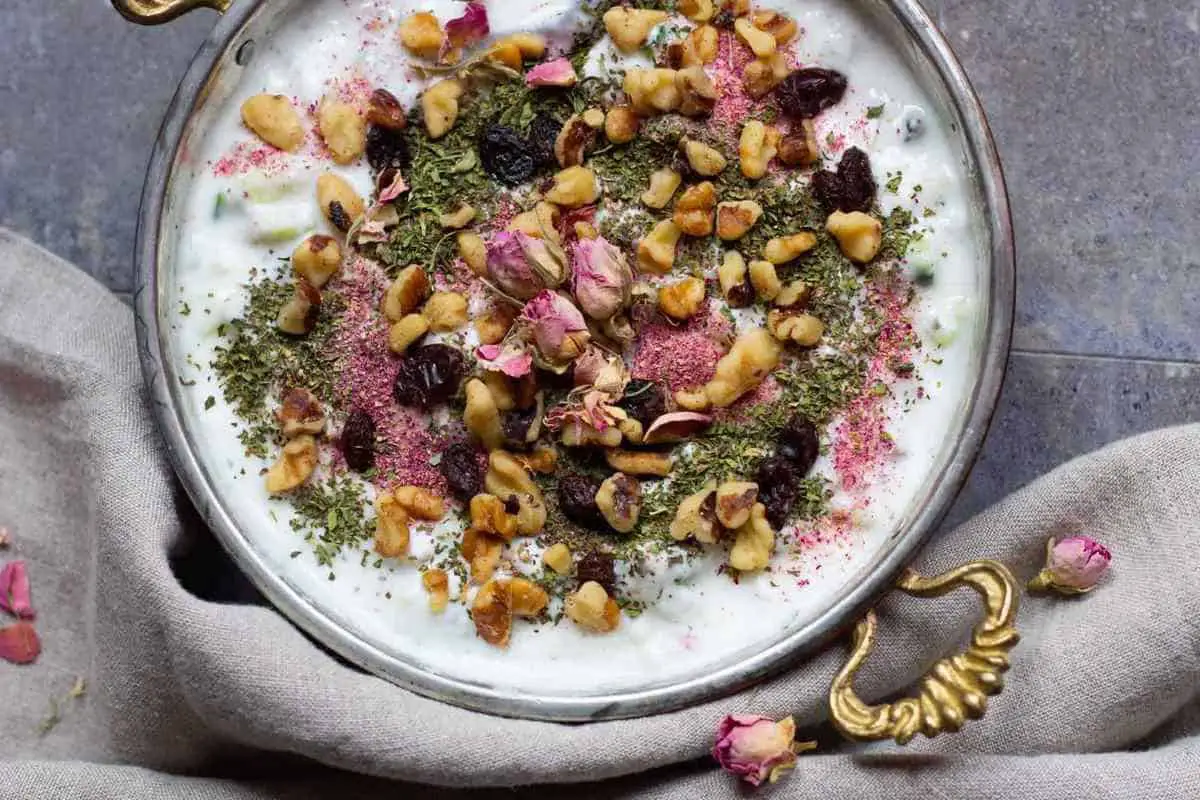 Mast o Khiar is a traditional Persian yogurt and cucumber dip that is light and flavorful. This tasty dip is ready in 15 minutes and can be served with the main Persian foods or as an appetizer with some chips or pita bread.
Persian cuisine is full of tasty Persian recipes that are so diverse and seasonal. Every item in our Iranian recipes and on the table is there for a reason. One key item in Persian cuisine is yogurt and it's used in many ways such as Persian cold yogurt soup or a healthy appetizer such as borani esfenaj (Persian spinach dip). And, today, we are going to check out mast o khiar, another delectable Persian recipe using yogurt.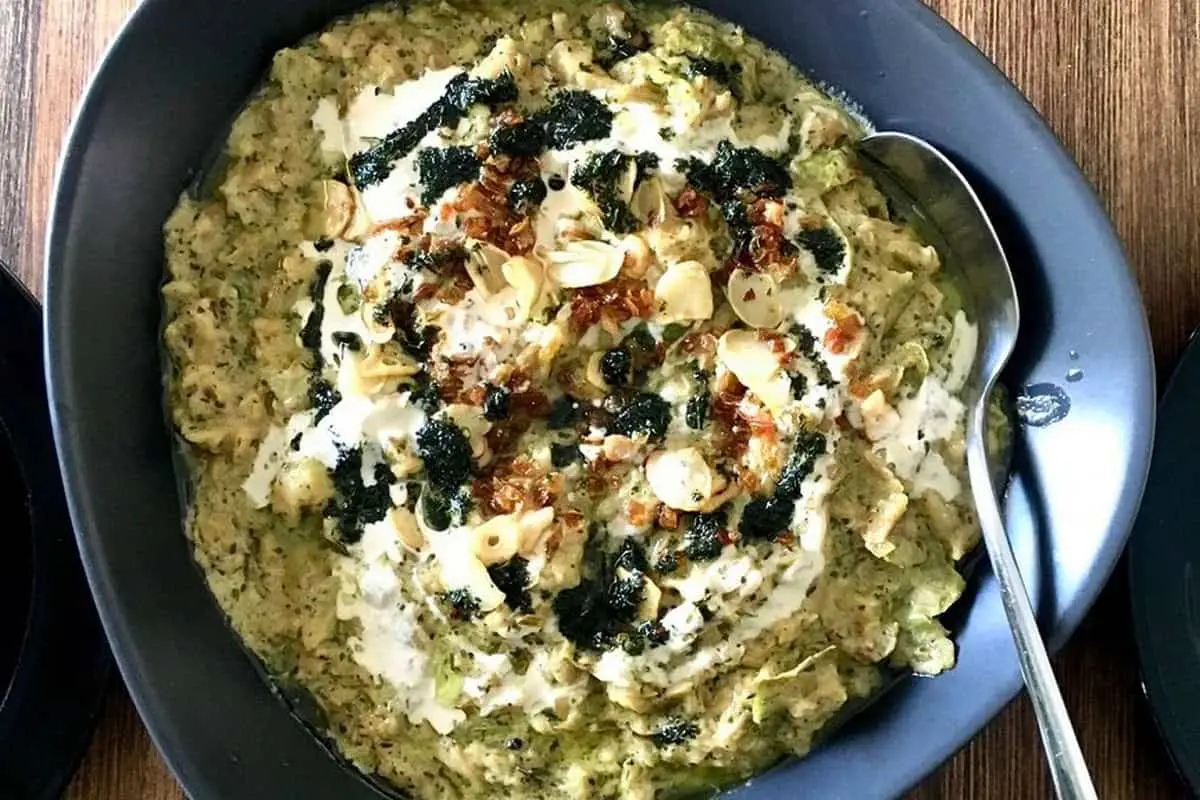 "Kashk & Kadoo is a humble Persian food from Kerman, with just few regional and seasonal ingredients. For those who don't know what Kashk is, it's a salty-sour product made from yogurt. If you cannot find kashk, add som salt to a thick but low fat yogurt and place onto a cheese cloth over a strain to remove some of the excess water."
The humble rice transformed into an epic side! Called Tachin or Tahchin, this baked Persian Saffron Rice is crunchy on the outside and fluffy on the inside. It's seasoned enough to eat plain but terrific paired with even heavily spiced mains. That crust is everything!!
Have you ever seen a more spectacular looking rice dish?? Look at that insane golden crust!!!! Look at that beautiful vibrant yellow rice!!
Word of warning: Don't take this Persian Saffron Rice to gatherings because it will steal the show and the host will get annoyed.
Ayran is a savory yogurt drink that's made with only 3 ingredients in just 5 minutes. This refreshing drink pairs well with Mediterranean cuisine and is great for hydration. Yogurt is frequently used in Middle Eastern and Mediterranean cuisine, especially Persian recipes.
From breakfast items such as cilbir (Turkish eggs) and appetizers like cacik (Turkish yogurt and cucumber) to soups such as yayla corbasi (Turkish yogurt soup) and sauces like tzatziki, yogurt has a special place in this regions cuisine and is regularly used in every meal. Today we're going to take a look at one of the most common drinks of the Middle East and the Mediterranean regions.
It's called Ayran or Doogh in Farsi, a delicious savory yogurt drink that goes so well with any meal.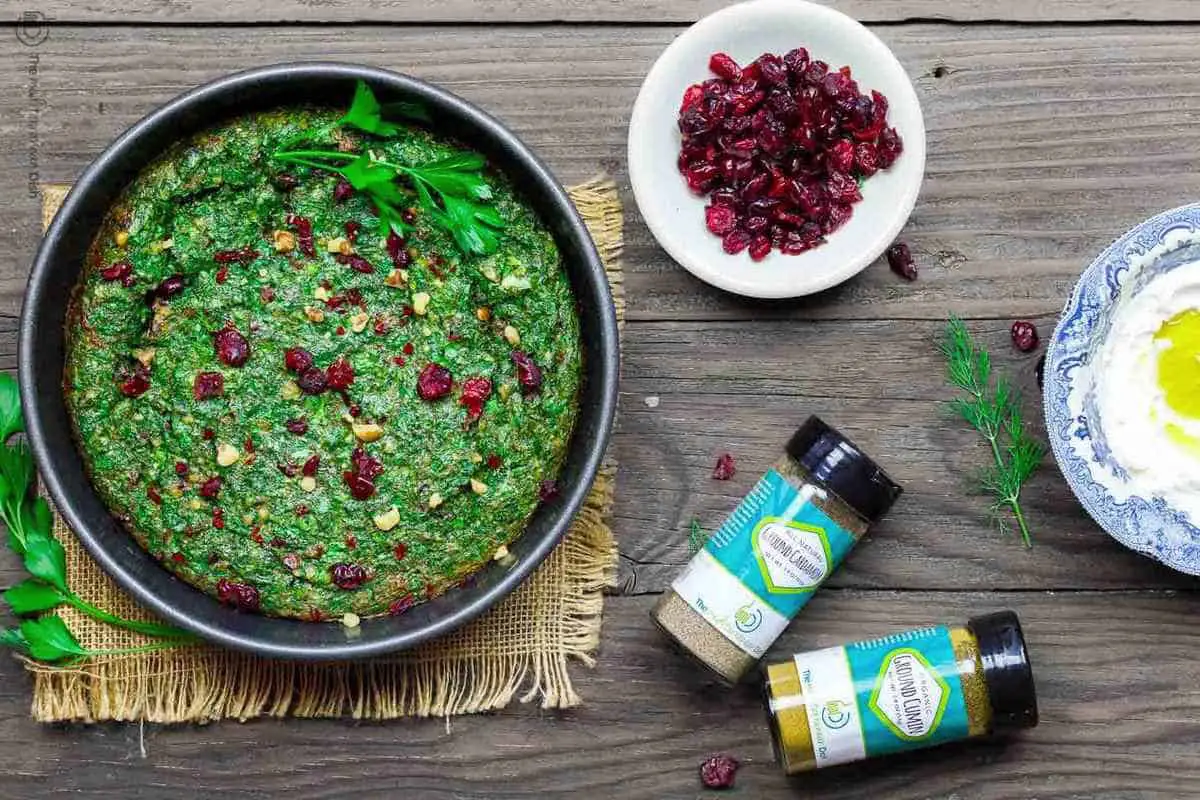 I think of Kuku Sabzi as the Persian's festive, herby, and flavor-packed take on frittata or omelet (in this case, baked omelet). I'm excited to share this version from the cookbook Milk Street: The New Home Cooking. More about the book and a great giveaway below!
Kuku Sabzi is a traditional Persian omelet typically served at Nowruz (Persian New Year) –the herbs symbolizing rebirth, and the eggs symbolizing fertility. If its deep green color is any indication, kuku sabzi has loads of greens! In fact, the ratio of greens to eggs is heavily skewed towards the greens.
In this Persian recipe, it's heaps of parsley, cilantro, dill and scallions; there are just enough eggs to bind them together! While kuku sabzi is traditionally prepared stovetop, I love the ease of baking. Helped by a little baking powder, you get an even lighter, fluffed-up omelet. Cranberries (in place of Persian barberries) and toasted walnuts add a little texture and welcomed flavor.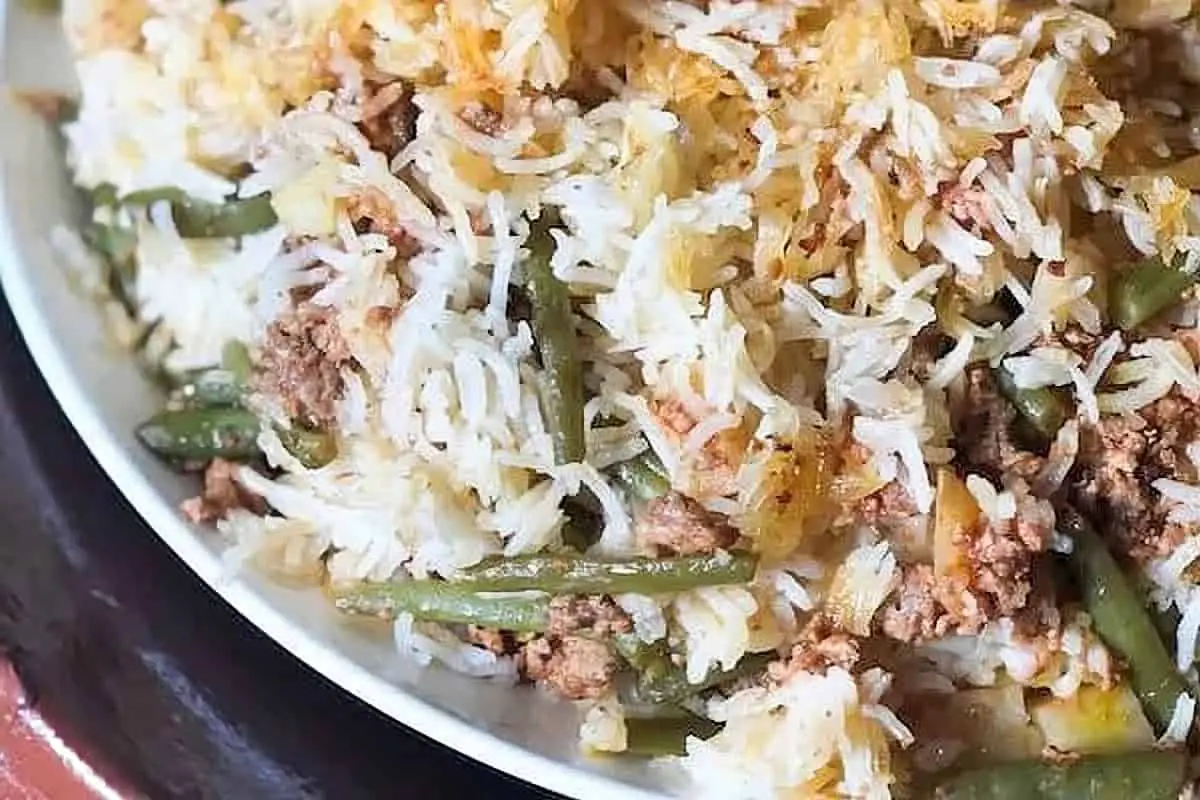 Persian food is some of my favorite in the world thanks to the use of different flavors and spices. This Persian recipe is a lot easier to make than I thought it would be and it's a crowd pleaser. My kids and husband ate it up without hesitation and have already asked when I'll be making it again.
The one thing that we did notice when making this is that we would have liked it to be a bit spicier. But that issue was solved when we just add a spoonful of harissa to our bowls and mixed it up. If you love Persian food recipes, but want something easy this is a great option!
This Baklava is a piece of heaven! Flaky and crispy layers of pastry with toasted nuts soaked in juicy syrup and wrapped in mesmerizing aromas of rose water, cardamom and nutty brown butter. Not too sweet and quite different. With detailed step by step tutorial.
For years I wanted to make a baklava that had perfect crisp layers of pastry held together and with syrup that stayed juicy for a long time. So what you see here is the result of years of trials and testing.
Baklava is actually quite easy to make. I get it done in about half an hour. The greatest challenge can be with the phyllo dough, but that can be easily overcome with my tips below.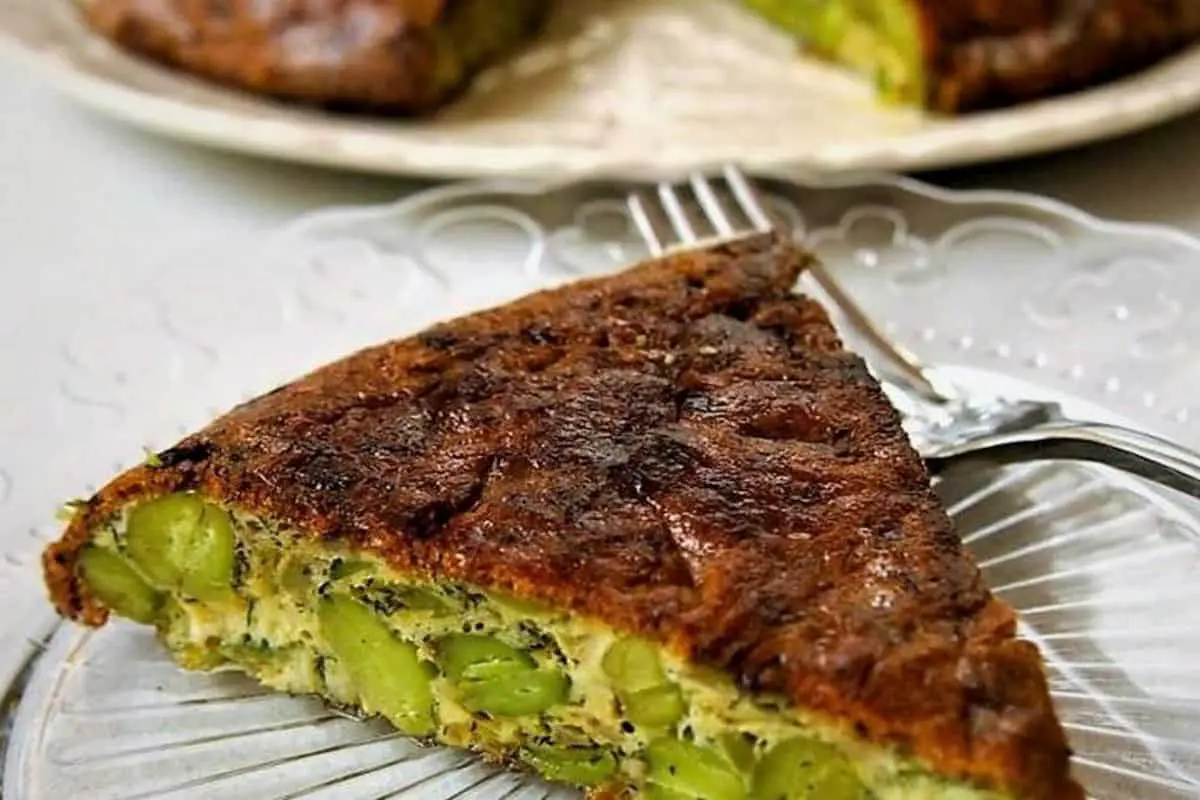 Bean Cocoa is one of the delicious and very convenient cocoas that is prepared especially in early spring, which is the bean season. This cocoa is very convenient and light andcan be a suitable meal for dinner and iftar tables in Ramadan. Unfortunately, nowadays there are few people who know this delicious cocoa, and everyone usually cooks famous cocoa such as potato cocoa and vegetable cocoa .
They forget that there are different types of cocoa and you can make cocoa with any ingredients. Beans are one of the most special vegetables that can be useful for all age groups in some way. This plant has a long history in the world and in It has been used in ancient Rome, Greece and Egypt. Beans are a source of fiber. Due to its high protein, this plant becomes a complete Persian food when cooked with rice.
It should be noted that fresh beans are cold and moist and dry beans are cold and dry. Its flower is also warm. The nutritional value of dried beans is also higher than fresh beans, but fresh beans have more vitamin C than other types of beans.The plant canalso be referred to coco scallion and coco lentil.
I keep reading how much better green tea is for you, but black tea (chaii) makes me feel good the minute I drink it! It is the ultimate picker upper with only 47 mg caffeine per 8 ounces. Black tea is loaded with antioxidants and is believed to lower cholesterol and also to be beneficial to the cardiovascular health.
The brewed black tea is served with sugar cubes, other sweets and pastries or just black. Persians love their chaii with breakfast, at 10 a.m., after lunch, at 4 p.m., after dinner and sometimes at 11 p.m. This is not to say that necessarily all the Persians drink that much tea and at those specific times on a given day, for example my favorite tea time is late afternoon.
What it does mean though is that no matter what time of the day you feel like drinking it, is the right time. It is a reward after a hard day's work. It is a dessert after a satisfying meal. It is an aromatic drink to welcome the guests to one's home. It is a social drink among friends who meet at the local teahouse or ghahveh khaneh, which oddly enough translates to coffee house.
No coffee is served in these tea houses, they only serve lots of freshly brewed black tea with an abundant supply of sugar cubes. Ghahveh khaneh has been around since the early 1900s, maybe earlier.
This Persian recipe is a favorite of mine and always seems to please guests at the dinner table. The jeweled rice gives it a sweet, tangy, mouth-watering taste and, although the Iranian recipe takes a bit of time, it's pretty easy to make. It's worth it because the end result is so spectacular.
This fool-proof Persian recipe for chicken with a wonderfully fragrant barberry rice is a true crowd-pleaser. It both looks stunning and tastes delicious, making it the perfect main Persian food to serve at a dinner party or family gathering.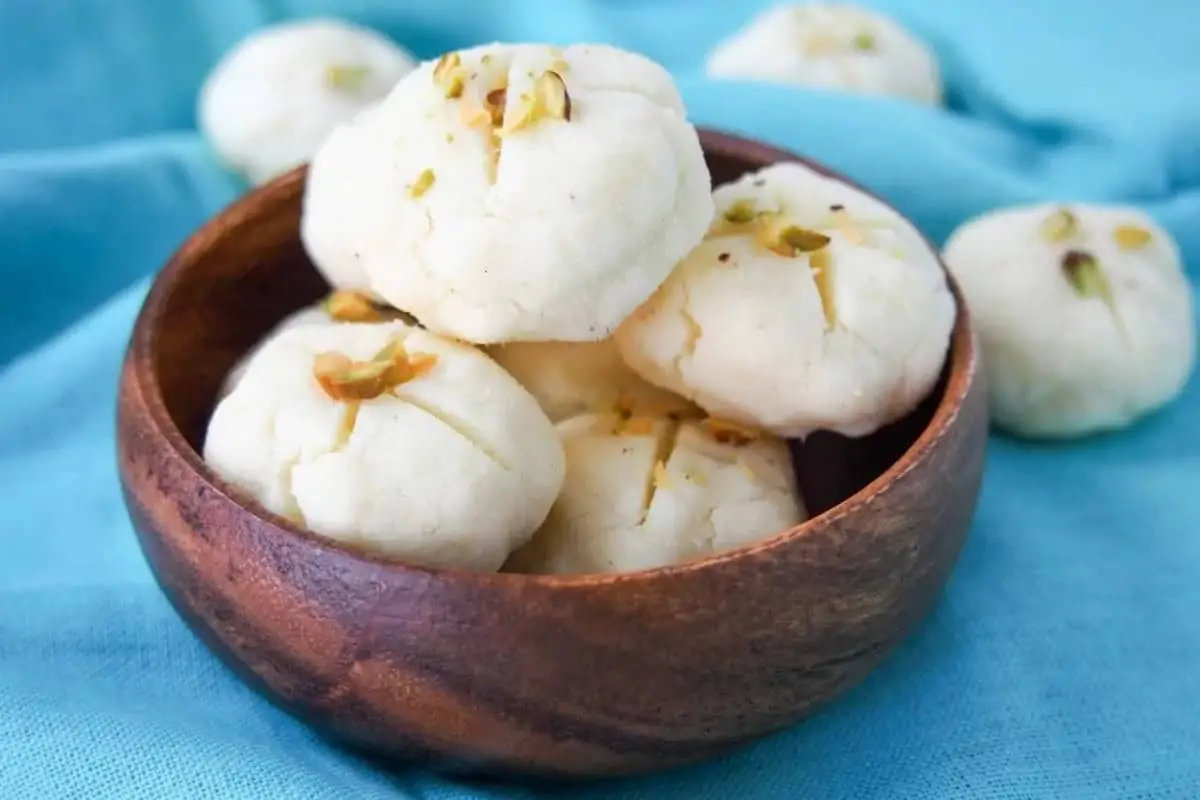 These Persian rice cookies are a common feature at Nowruz, Persian New Year, as well as many other celebrations. Once you try the delicately flavored little bites, it's easy to see why: fragrant, crumbly and gently sweet. They're a true Middle Eastern treat.
Ever since I made Persian walnut cookies last year, I have been meaning to try some other Persian cookies. Of course, it has taken me almost a year but hey, it was worth the wait. These are not your typical cookies as the flavorings are very much of the region, but they're easy, delicious and naturally gluten free.
---
You May Want to Join Our Boondocking Group on Facebook For More Information
You May Want to Join Our Campfire Recipes Group on Facebook For More Information
For More Photos Visit Our Instagram at World Recipes Daily – Our Big Escape
Discover our unique product testing journey at Our Big Escape. We bring real-world experiences and adventures into every review, ensuring authenticity and reliability. Dive into our process at
How We Test Products: A Journey of Discovery and Trust
, where every product is an adventure tested.