The Budget Chile Travel Guide includes 18 Important Travel Planning Tips that will allow you to see and do more on your budget. Learn how you can benefit.
Welcome to the Chile Travel Guide! Looking for an 'out of this world' adventure somewhere that always rewards those who take a less hurried approach to travel? Chile has long appealed to broadminded travelers who are willing to go that little further to experience some of the most stunning natural and cultural sites on the planet. From mesmerizing cities through to a staggeringly diverse landscape – you'll find everything from endless glacial fjords to volcanic geysers, moonlike plains, and luscious rolling hills.
Chile is a country literally packed with rewards. The Chile Travel Guide will discuss the essential sites, but focus more on the practicalities and essentials that'll help brief anyone weighing up taking what could well be the adventure of a lifetime! Read on if Chile sounds like your kind of place.
Chile Travel Guide – What Are the Best Places to Visit in Chile?
Being long, thin, and packed with mountains tends to make Chile almost impossible for checklist tourism – and in our opinion, this is certainly a country worth savoring instead of trying to rush. You'll need at least 4 weeks to fully tour the country, and our advice would be that those with just a fortnight or so should instead focus on specific regions instead of spending days on end in transit. Where you pick depends on your personal taste and interests – but the good news is that you really cannot go wrong!
Chile is lucky enough to boast some of the most spectacular landscapes you'll find anywhere on the planet. Don't take those words lightly – the likes of the otherworldly Atacama Desert, picture-perfect Chiloe Archipelago, awe-inspiring Patagonian Andes, and of the course the famously barren Tierra del Fuego would grace any other country.
The fact that they all happen to fall within Chile's long borders is convenient in some ways – but does mean that you'll simply need a lot of time to see and experience them all in full. Something you'll perhaps not appreciate until you are in Chile is that the atmosphere is just as impressive as the visual appreciation of these places. You'll not want to leave – so allow as long to visit any and all of these as possible.
Needless to say, you'll likely be spending a good proportion of your time in Chile outdoors so remember to pack a good pair of well-worn hiking boots! The natural beauty is certainly what helps Chile stand out from the crowd – even on a continent that is blessed with more than its fair share of wonders. Where you go to explore is entirely down to your interests. The wine-growing country is beautiful with the closeby Siete Tazas offering an easy to follow route packed with perfect views (it's a photographer's dream).
If you find yourself in Patagonia then the Cerro Castillo hike is a must – just remember it takes at least four days to fully explore this cathedral of mountains! Lago Jeinimeini national park can easily consume at least a week of easy/rough hiking that offers a good variety of landscapes and terrain (an especially good option if you are relatively short on time).
Alongside that natural splendor, you'll also discover all sorts of wildlife – and many visitors make this the highlight and focus of their entire trip. Lago Chungara is rightly world-famous for its birdlife with the lake offering an almost eerily sense of surreality enhanced no end by those fabled flamingos! Keep your eyes peeled for the condors and vultures around the higher altitude regions – they are especially easy to spot around the volcanic nature reserves.
You'll have plenty of opportunities to spot and enjoy the penguins further to the south of the country (specialized tours are highly recommended for this alone) and keep your eyes peeled for the occasional passing whale or six.
Remember to also spend a good proportion of your time within the more urban districts – you'll need a break after a few days exploring anyway. Santiago is a brilliant city with a cultural and culinary scene that often tops lists of the best in Latin America. Valparaiso, Antofagasta, Calama, and others are more regional options that also offer plenty of famous Chilean hospitality, amazingly colorful markets, and more often than not some really good nightlife too.
One of the best aspects of Chilean cities is that you can usually stroll easily and safely around at your own pace. Not many places need much in the way of transport to get out to nearby sites. Pick your hostel/hotel with care and you'll enjoy a wonderful contrast between the action-packed cities and the incredible natural scenery that without question is some of the finest you'll discover anywhere.
There are so many key sites and attractions in Chile that you're best off planning your trip according to your schedule and time allowance then working from there. All we'll reiterate is that the best way to see Chile is to not try and rush it. You'll have a far better time just taking it easy, going with the flow, and sticking to a schedule that allows for a good amount of flexibility. This is the kind of country where you'll almost certainly discover places which will unexpectedly draw your attention, so make allowances for that and head wherever they take you!
Chile Travel Guide – What Are the Best Things to Do in Chile?
Explore! Many of the most popular attractions in Chile tend to cover quite enormous geographical areas. You can take tours (and often these are recommended) that'll ferry you between the most famous sites and views, but it is important to factor in that you'll still need to cover plenty of ground to see most of these anywhere close to in full. How you choose to get about Chile will be a central factor in arranging your trip.
We highly recommend hiking the most famous routes but just bear in mind that an 'easy' route here is what we'd tend to rate as 'moderate' elsewhere! Consider biking or even horse/donkey/llama based expeditions for something that'll last long in the memory and make for a truly iconic experience. As with most traveling the more variety that you can throw in the pot, the better! Chile is not the sort of country where you should rule anything out. Even if you've never ridden a mule before – why not take the opportunity to learn from the professionals?
Pioneer travel is what Chile is all about and you can pretty much guess the list of activities that this can involve. Alongside the various trail adventures, you'll be able to take boats down the iconic waterways (including plenty of white water), do some responsibly minded glacier hiking if you make arrangements with a professional tour operator.
Gaze at the astonishingly clear stars while camping out at night, enjoy plenty of 'pit' cooking in the middle of the wilderness, and perhaps enjoy a few glasses of wine on quieter days touring the many beautiful vineyards dotted around the country. You'll simply never be short of something exciting to do in Chile. One of the reasons it is so popular with younger and/or more energetic travelers is simply the fact that this is the kind of destination that making decisions on an impulse will always deliver enormous rewards.
So what do you do when taking a well-earned rest in the cities? Dancing is a central aspect of Chilean downtime so consider the opportunity to learn some moves in Bellavista and Lastarria – the amazing coffee shops will help revitalize you the next morning! Spend plenty of time exploring the many food markets that often serve up almost exclusively the local dishes. Patagonian cuisine is one of the world's most interesting and you'll be amazed at how such simple ingredients can provide such hearty and flavorful dishes.
In the lakes districts, you'll find that the food available is almost entirely different – it is almost Bavarian in style, with plenty of wild berry pies and sausages as thick as your arm. Eating is a big deal in Chile, so take your fill while checking out the many markets that are full of some genuinely beautiful garments and mementos. You'll see plenty of graffiti art (some areas are dedicated to it) and Barrio tours often only a few minutes away from the highbrow culture such as Santiago's Museo Chileno de Arte Precolombino. As ever in Chile – mix it up and you literally cannot go wrong!
We'll leave our discussion of how best to spend your days in Chile there as chances are you'll find all sorts of additional ways to spend your time throughout your travels. In the opinion of the Chile Travel Guide, you'll know you are 'doing Chile right' when you end up enjoying a totally unexpected and unplanned diversion from your route! Go with those instincts and you'll have what'll likely be one of the best travel adventures of your life.
Chile Travel Guide – When is The Best Time to Visit Chile?
One of the best aspects of this varied country is that you'll almost certainly visit during the 'peak season' of some part of the country. Chile is certainly busiest Between November and late February, especially throughout Patagonia where prices will be higher and along the beaches as locals make the most of their summertime.
Our advice at the Chile Travel Guide would be to look at September or March/April as good alternatives. Not only will the weather still be predictably warm, but urban areas will not be quite as hot, wine harvests will be coming through in March, and the lower foothills are at their brightest and best. These are the best months for visitors aiming to explore the country for a longer stretch.
June-August can be busy months as they coincide with North American and European school vacations, but unless you are planning on heading out to the snowy peaks (and taking in some incredible skiing) you'd likely be better visiting during other parts of the year.
Chile Travel Guide – Do I Need A Tourist Visa in Chile?
Chile is so welcoming they even make the bureaucratic aspects easy! Almost all visitors (including those from the USA, Canada, EU & UK, Australia/NZ) do not need to arrange a visa in advance. Instead, they are issued a standard 90-day tourist card upon arrival than needs to be handed back upon departure.
Do not lose this – if you do, report it to the police immediately and be prepared to pay a charge. Visas can be easily extended by exiting and immediately re-entering Chile (the Argentina border is convenient and popular for this). Providing you can prove you have the funds to cover your substance and ongoing travel then you can basically stay here as long as you wish – just be aware that different rules apply if your work or study.
One thing visitors to Chile should be aware of is that they are legally obliged to carry their passport at all times – copies won't cut it. You'll need to show this when booking hotels and sometimes upon demand at random police inspections. It is a mild inconvenience but the fact that pretty much everything else is so straightforward more than makes up for it.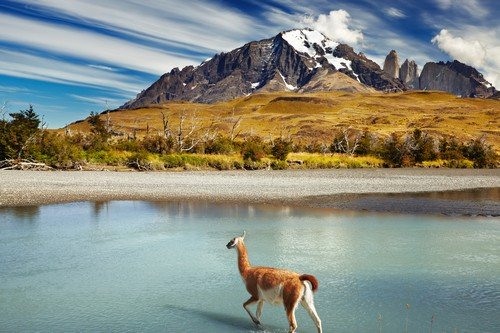 Chile Travel Guide – What Currency Is Used in Chile?
Chile uses the Chilean Peso (CH$) that at the time of writing exchanges from around CH$820 = 1USD.
After years of instability, the Chilean Peso is nowadays relatively stable although you should keep an eye on the exchange rate well before you travel. A good 'insurance' tip against this would be to exchange 50% of your funds a couple of months before you travel and the rest a day or two beforehand to factor in those occasionally quite dramatic fluctuations.
You'll not have any issues managing your money in Chile. ATMs are widely available but keep an eye out for those operated by the major banks as they tend to offer considerably better exchange rates and conversion costs. Some banks will change USD but rarely any other currencies so you're best off just sticking to ATMs (4 digit chip & PIN only). Credit cards are quite widely accepted by 'bricks and mortar' businesses but can levy substantial additional charges (6%+) on top of the ticket price.
The Chile Travel Guide recommends that visitors try and avoid high denomination banknotes as these can be difficult to spend or change in more remote areas. Try and stockpile small change for casual expenses and tips. Factor in ATM availability when heading out to remote areas. A money belt is a good idea for carrying multiple days worth of spending money.
Chile Travel Guide – Do I Tip In Chile?
A basic 10% tip is expected in most restaurants/cafes that offer table service. Besides this, you'll likely not be required to tip anywhere else, although some tours may suggest a tip for guides/porters. These vary between operators and are sometimes incorporated into the cost anyway. Perhaps consider leaving small change on top of cab fares and bar tabs but it is not really necessary most of the time.
Chile Travel Guide – What Kind Of Budget Do I Need In Chile?
Is Chile a cheap country for visitors? The truthful answer to this question lies somewhere between "it certainly can be" and "not often as cheap as you may expect". One of the things you'll learn after just a few days in Chile is that there are going to be long stretches – sometimes days at a time – when you'll not need to spend very much, or even have many opportunities to do so.
That being said, despite basic costs such as accommodation and meals being extremely reasonable tours and premium experiences are going to substantially increase your expenditure – and many of these are necessary to easily and conveniently explore the country to its full. With that in mind here are three very rough estimates on what you can expect for your money.
Budget (CH$50,000-70,000/day)
You can quite easily get by in Chile with a $50/day budget. Hostels are available pretty much everywhere although the quality difference and sometimes the prices can be quite stark. A basic bed in a shared dorm should rarely stretch far north of CH$10,000 per night although expect prices to creep up during peak season.
There are also a growing number of 'boutique' hostels that can charge two or three times this price, so keep an eye out for these if they are (or are not) your thing. Food is cheap and even the most basic street stalls offer decent quality. Allow for between CH$10-15,000/day for meals – that budget will include a basic breakfast, on-the-go lunch, and a sit down multiple course dinner with a couple of drinks.
Chances are you'll be wondering why this budget threshold is so high if accommodation and meal prices can often be so low. The fact is that you'll often need to take transport or tours out to the more remote areas. Once you have factored in those three/four-day pony treks, river cruises, city walking tours, and so forth you'll be pushing well towards the top end of this budget and often overlapping into the mid-level.
Our advice for budget-conscious visitors is to appreciate that while basic prices in Chile are very reasonable and excellent value unless you're willing/able to make your own fun you'll need to spend a good amount on top of that baseline level.
Mid-Level (CH$80,000)
What equates to roughly a $100/day budget will allow visitors an enormous amount of freedom to explore Chile to the full. You can upgrade to a good double hotel room or B&B for about CH$35-40,000 per night (a bargain assuming you're sharing the room) and afford to eat every day at good quality restaurants (CH$10,000/person).
Even a car hire is a realistic option within this budget and you can arrange this for often fantastic value prices before arriving in the country. A standard roadworthy car should cost between CH$25-35,000/day and about 50% more for 4 wheel drives. Providing you are a confident driver and are splitting the costs between a group this is an excellent – if not exactly environmentally sound – way of seeing Chile.
Within this budget, you'll be able to take your pick of 90% of the available excursions, and our advice would be to research these quite carefully, listen to recommendations from other travelers, and factor in that the most popular options often book out substantially ahead of departure. Multiple day expeditions through Patagonia and other remote areas are within this price range once you figure in the fact that they'll also cover the vast majority of your secondary daily expenses.
High-End (CH$120,000+)
So what can wealthier travelers expect from their money in Chile that has not already been covered? Top hotels (often as part of luxury resorts/spas) start at about CH$100,000+/night, and we'd recommend looking carefully at those in the more remote areas. Some of the ecolodges rank as among the finest on the planet and may even boost their own observatory! Guided tours are the way to go if you have the money – and within this budget, you should be looking towards the private end of the market.
The best tours – led by bonafide experts – are usually somewhere around CH$60-100,000/day and upwards depending on the extent and distances involved. Often prices for these are arranged independently to other services so feel free to negotiate where appropriate. Perhaps monied visitors may want to consider the real next-level experiences that could be realistically tagged on to a tour of Chile. Interested in a trip out to Easter Island? That'll not come cheap but can fall into this kind of price bracket.
Overall, Chile is not as cheap as many people expect but that is going to depend largely on how you choose to spend your time in the country. If you have three months to burn and allow for plenty of leisurely time exploring that includes camping and making your own way around, then you can certainly do Chile on a shoestring. We wouldn't necessarily recommend that for people new to this kind of adventure travel, but the fact remains that it is a plausible option. Most people will fall into the US$70-100/day bracket and that still equates to an overall excellent value given how amazingly interesting and enjoyable Chile tends to be.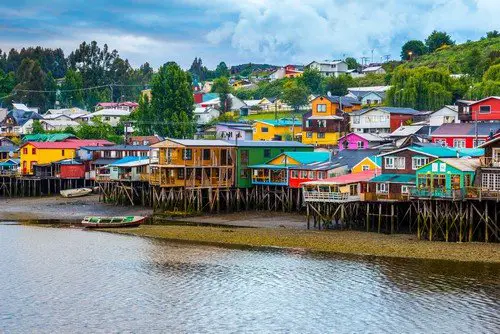 Chile Travel Guide – What Languages Are Spoken in Chile?
The vast majority of people in Chile speak Spanish. Occasionally you'll find people who still speak indigenous languages as their first but even then they're almost certain to also be conversant in Spanish. While it is a good idea to try and pick up some basic Spanish before you visit Chile (or practically everywhere else in Latin America besides Brazil) you'll find English is spoken slightly more commonly here compared to elsewhere.
English is an increasingly important subject in many schools (although still far from universally taught) and as with many places, you'll find that a good proportion of youngsters speak at least some basic words and phrases. English is widely spoken throughout the tourist economy and you'll likely have barely any issues being understood in Chile besides the most remote and out of the way regions.
Chile Travel Guide – What Religions Are Practiced in Chile?
Chile remains predominantly Roman Catholic (around 55%) and other Christian denominations and faiths make up about a further 15% of the population. Around a third of the country practice and observe no organized faith although you'll still notice that the church plays an important cultural and social role throughout the country. Visitors are well-advised to dress appropriately when touring religious sites and to behave respectfully. You'll have no problems observing your own faith within Chile providing you keep it respectfully low key.
Chile Travel Guide – Practical Tips From The Chile Travel Guide
We hope you have enjoyed reading the Chile Travel Guide so far, and will now take a look at the daily practicalities of exploring this incredible country. Chile has not had the easiest of times in recent decades, but you'll find that the modern country is looking very optimistically towards the future. This has always been one of the most welcoming and cosmopolitan of the Latin American countries, and you'll find that even though the locals are used to entertaining visitors they still do so with a smile on their faces.
We really advise visitors to try and branch away from the most popular routes around the highly visited areas. With the geographical scope in mind, you don't usually need to head too far to find yourself in areas that are just as beautiful and far less frequently visited. Try and distract yourself from the endless procession of natural marvels to take in some of the indigenous cultures – there's amazing relics and ruins to discover throughout Chile that barely anyone ever takes time to visit.
Spend time in the cities away from the major tourist hubs, markets, and restaurants – some of the best hostels are those which are furthest away from the tourist economy. Providing you keep an open mind and really go with the flow in Chile you'll fall in love with this country even quicker.
Chile Travel Guide – What About Health and Safety in Chile, Is It Safe?
Chile is generally a pretty safe country to visit although street crime and property theft do occur in major cities. Providing you keep your wits about you and steer clear of scam artists, shady areas, and stick to basic 'street-smarts' at night then chances are you'll be perfectly safe. Compared to most other South and Central American countries Chile is considered pretty safe, but that does not mask the fact that crime can happen.
Money belts and secret wallets are sensible precautions (especially as you'll need to carry your passport at all times) and try to only use ATMs in policed/busy areas during daylight. Avoid public intoxication especially in cities and stay clear of drugs (you'll be offered marijuana on a daily basis) because street peddlers are usually involved in property crimes too.
Check with your governmental travel advice agency before visiting Chile but chances are you'll not require any special vaccinations. Understand environmental risks such as heat exhaustion, altitude sickness, dehydration and take appropriate action if you notice any symptoms. Temperate Chile rarely has any infectious diseases although there are some venomous spiders that are incredibly shy and non-aggressive. Check your boots/shoes in the morning!
Santiago has excellent health facilities and other cities will have better-than-most clinics/hospitals compared to the rest of Latin America. Health care provision is understandably much patchier elsewhere in the country – if you get sick/injured you'll likely be taken to a city for professional care. Good travel insurance is a must for Chile so ensure that it covers any riskier activities and ideally makes provision for upfront costs and includes a repatriation allowance.
Make digital copies of essential medication prescriptions and medical notes in case you lose your prescription. Do not expect to be reissued with branded products and expect to have to visit a Chilean doctor for more advanced drugs to be authorized (English is almost universally spoken).
Tap water is usually safe although it can have very high mineral content that can lead to stomach complaints. Our advice would be to try it gently in cities and maybe stick to bottled water (where available) elsewhere or boil it in advance. A good medical kit that includes antibacterial soap, sterilized bandages, and perhaps water purification tablets is a sensible precaution for more remote areas especially if you are not part of an organized tour.
Chile Travel Guide – What is the Best Transportation in Chile?
To fly – or not to fly – that is the question. The Chile Travel Guide would suggest that most visitors should avoid the temptation to use the rapidly improving internal flight network unless they are seriously in a rush or aiming to visit very specific parts of the country. If you're just heading to Patagonia then, by all means, take a plane to avoid spending a couple of days on the bus. Plane tickets can actually be cheaper than the bus for very long haul distances. But most visitors will really appreciate the opportunity to see much more of the country by using overland options instead.
The Chilean bus network is amazingly better compared to a decade ago! Stations are highly organized, tickets are easy to book and clearly differentiated in terms of classification, speed, and eventual destination/stops on the way. Frankly, it puts most of the other Latin American countries to shame – but that does not mean you should expect to get anywhere especially fast. Shop around for tickets and consider night buses if you want to skip on paying for a bed for the night but do not mind paying a little extra for your journey.
We'd advise asking at the ticket desks for the most direct 'express' routes between destinations as many routes can head a ways off the track quite unexpectedly and add hours to already very long trips. It is not uncommon to have three or four different drivers at various stages of long haul bus journeys. Make sure to book tickets slightly in advance during peak times and festival season.
As discussed previously car hire is an option in Chile. Vehicle quality tends to be good, gas is inexpensive, and roads are generally quite well maintained. Consider it essential if you are planning on exploring the more remote areas without using organized tour services. Vehicle hire is not necessarily economical for single drivers or couples but as part of a group, you can save money or spend roughly the same as you would using public transport.
The flexibility is really what you are paying for. Take care on the roads – they can be quite difficult at night – despite driving standards being a little better compared to other neighboring countries. Do not stop unexpectedly at night in remote areas or on the outskirts of major towns.
Sadly the Chilean railways have pretty much been left to rot for most of the 20th and 21st century. There are not any especially interesting or scenic routes remaining, and very few locals choose to use the handful of remaining lines on any kind of regular basis. Highways are pretty much your only option for getting about Chile apart from the rivers – which can be an amazing experience!
The Chile Travel Guide suggests that anyone in the country for a good while tries to take a little cruise down the river at some stage. Not only is it an eyeopening and often spectacular way of seeing the country, but for once also a handy way of getting between some distinctive regions. Every cloud has a silver lining!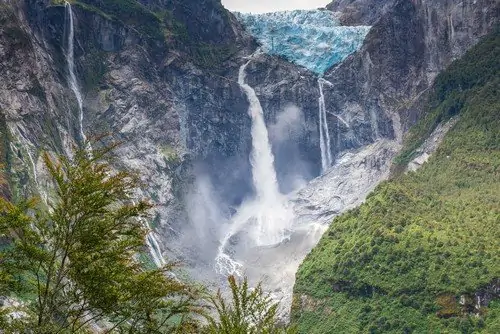 Chile Travel Guide – What Are the Best Accommodations in Chile?
You'll discover no end of possibilities when it comes to places to stay in Chile. Everything from luxury beachside resorts through to mountaintop shacks and swishy AirBnB apartments is available in the right places – and rarely at staggering prices. Thanks to the generally easy to navigate cities and a huge number of small towns and villages dotted around the country, we'd recommend visitors try their luck and stay wherever possible in smaller and locally run establishments.
They may not be the smartest establishments in the history of the hotelier industry but will be a lot more interesting than drab motels and budget hotels. An increasing number of these are listed online nowadays so do some research, ask around as you go, and call in advance to make arrangements (some Spanish is handy here).
Hostels vary in terms of quality and generally attract a very internationally minded kind of guest. They're really handy for sharing tips and advice and usually staffed by locals who can help with making onwards travel arrangements. More traditional hotels are going to be cleaner, quieter, and often better located but tend to offer much less of those handy secondary advantages.
Outside of the major tourist areas and big cities the hostel network pretty much dries up, so our advice would be to head down the locally run B&B route at this stage. You'll likely have not much trouble finding places to stay at short notice outside of the peak season although some beachside resorts can be booked out around school/family vacation time.
Private online bookings are a great option for the big cities and it is noticeably easier to find suitable options compared to other Latin American countries. You'll always be trusting a little to luck when going this route, and prices may hardly differ from what you'd pay for a standard hotel room, but if you get it right it can truly unlock the country to you.
Chile Travel Guide – How Can I Practice Responsible Tourism In Chile?
Chile is utterly gorgeous – but keeping it that way is another matter altogether. The country is currently witnessing enormous and largely unregulated development in pristine areas. Despite the Patagonia region attracting ever more visitors, that region is under serious threat already as land is cleared and converted for livestock farming, mining, and mineral exploitation. While Patagonia attracts the most attention for this, similar exploitation is becoming rampant throughout the country and it is essential to understand that this is a national and no longer a regional problem.
Chile wants to modernize – and the only way that can be done responsibly is my monetizing the tourist industry in these parts. It is essential for responsible travelers to spend their money in threatened areas exclusively within local industries. The optimistic theory is that as these areas become wealthier, they will become more able to restrict and reject industrial encroachment.
Some successes have already been recorded by the founding of legally protected national parks but many more are needed. Support local campaigns and those run by international agencies against mining and deforestation not just by donating wherever possible but by using social media to help raise awareness.
Pay your fees when visiting the national parks (many don't or 'forget'), avoid illegal camping and fires, hire local guides wherever suitable, affordable, and practical, and make sure to leave no trace as you pass through any area. There is cause for some optimism in helping to protect Chile – successes are actually happening – but it needs much more ongoing effort.
Chile Travel Guide – What Food Should I Try In Chile?
It is amazing that Chilean cuisine is not better known elsewhere on the planet as it basically strips the best of Spanish influences, and combines them with other European styles and plenty of indigenous knowhow. You'll find plenty of hearty stews and pastries just like you will anywhere else in Latin America, but there is certainly more refinement than you may expect in some parts of classic Chilean cookery!
Caldillo de congrio (eel soup) is a beautifully hearty dish that you'll find on most Chilean restaurant menus. If that's not especially appetizing then perhaps look towards the ubiquitous Empanadas – pastries packed with ground meat, vegetables and spices – that are sold basically everywhere in the country. They're handy for stuffing into your rucksack for those long bus journeys! Porotos Granados is another roadside favorite, basically, a bean stew often seasoned with a hearty chili kick, and rarely cost more than a dollar a bowl.
You'll have no trouble eating well in Chile and as usual, the best way to dodge an upset stomach is to use the busiest stalls with the highest turnover of produce for guaranteed freshness. Perhaps unexpectedly vegetarians are pretty well catered for in Chile despite much of the cuisine leaning towards more carnivorous dining. Vegans may struggle beyond the basics although there are a handful of dedicated restaurants and cafes in the larger cities.
Chile Travel Guide – What Should I Pack for A Trip to Chile?
Pack for the outdoors as chances are that's where you'll spend a good proportion of your time. Durable clothing – ideally featuring plenty of waterproofs – are a good idea, as is a hat to protect against the sunshine. Good boots are essential and make sure they are well worn in and apply a secondary waterproofing. Additional extras such as a small torch (head-mounted is a good idea), first aid kit, and electricity socket converters are also more useful than you might anticipate. A handful of dehydrated meals for emergencies is also a handy idea if you are heading out to more isolated spots. They're expensive and difficult to find in Chile.
One other thing worth mentioning here – be careful what you bring into the country. Make sure your outdoor wear is absolutely clean and carries no mud or foliage otherwise it'll be confiscated at customs. The same goes for any other organic material including food. Carry prescriptions for any unusual medications especially if they are opioid-based.
Chile Travel Guide – What Clothes Should You Wear In Chile?
Providing you keep it practical and inoffensive then you really cannot go wrong with dressing appropriately in Chile. We'd suggest keeping some clothes 'cleaner than the rest' for nights out and communal dining, but besides that nobody will especially care what you wear. Dress for the season and where you're heading – remember that Chile can become cold in some parts at any time of the day/year!
Chile Travel Guide – What Are Some Interesting & Important Facts About Chile?
Chile is an incredible country and we hope that the Chile Travel Guide will have been helpful towards making your own plans to visit. Now is a fantastic – and some might say essential – time to visit Chile as the country is on the precipice towards making unwanted and largely unnecessary changes to large swathes of its natural splendor.
Unless people do visit soon – and spend their money wisely – chances are that those who make the effort to explore this astonishing place in the future will have far fewer sights left to see.
Chile offers not just an amazing variety of pretty much unique landscapes and natural wonders, but also a wonderfully enchanting and embracing country that even the most world-weary traveler will fall totally in love with. It is a special place – and how better to check that out than by visiting it yourself?
We'll wrap up the Chile Travel Guide with a few handpicked little facts to help tempt you a little further!
▸ Chilean husbands and wives keep their own surnames. Divorce was only made legal in 2005 and remains quite rare.
▸ At 2,653 miles Chile is the longest country in the world.
▸ Chile has over 1300 volcanoes and a good number are still active.
▸ Chilean skies are something else – and many of the world's most powerful telescopes take advantage of the 300+ clear nights every year.
▸ Perhaps that is also why the Chilean Government funds an official UFO investigatory bureau.
▸ Chile is famous for wine but vines are not an indigenous species. Check out the heavily German-influenced beer too!
▸ Chile loves ice cream – there are almost as many ice cream parlors as bakeries (and they rank 2nd in bread consumption).
▸ It is normal for people to kiss each other as a form of greeting ever if they dislike each other.
▸ Chile has barely any snakes and only two are remotely venomous.
▸ Only a handful of professions are exempt from a law that blanket-bans work on Sundays. Everything is closed!
We hope you enjoyed reading the Budget Chile Travel Guide – and good travels! Contact us with any questions you may have about travel to Chile.
You might also like some of the articles from our website about boondocking and travel.
5 Best Ways to Visit Techatticup Gold Mine In Nevada
12 Super Reasons To Visit Mount Charleston Nevada
10 Great Reasons to Visit The Valley of Fire Park
9 Great Hiking Trails In Red Rock Canyon
For complete photos and videos of our trip visit our photo on our Facebook Page
You May Want to Join Our Boondocking Group on Facebook For More Information
---