Budget Colombia Travel Guide includes 18 Important Travel Planning Tips that will allow you to see and do more on your budget. Learn how you can benefit.
Welcome to the Colombia Travel Guide! Just twenty years ago large parts of Colombia were considered 'no-go' zones for international travelers. Nowadays Colombia is one of the hottest (sometimes quite literally) destinations in global travel, packing everything any visitor to South America could wish for.
In the mood for luscious scenery which combined a gorgeous Caribbean coastline with tropical interiors and Andrea peaks? How about throwing in some of the most endearingly fascinating ancient relics and unspoiled colonial towns to be found anywhere in Latin America? Maybe cap it off with a welcoming, buzzing society that is permanently in the mood for a good time? Colombia simply offers all these and so much more – it is easy to see why so many visitors simply never bother making the effort to come home.
Budget Colombia Travel Guide  – What Are the Best Places to Visit in Colombia?
Bogota can sometimes be difficult to love. The congestion and hectic buzz of big city life are quite at odds to what visitors will discover elsewhere – although you ought to still spend a little time here to check out the historic La Calendario, stroll around the Plaza de Bolivar, perhaps enjoy some boutique shopping and cap off the day with a trip to the amazing Museum of Gold.
Most people would agree after their first visit to Colombia that colonial Cartenega is much more interesting – with mazy streets, fabled walls, some incredible restaurants, and a generally luxurious yet laid back vibe. The fact that some of the best beaches in the country are less than an hour's boat ride away makes this a popular hub with all kinds of international visitors – and the perfect place to recharge after a few weeks enjoying a regional or even continental tour.
Medellin is the perfect living example for how Colombia has thrown off the shackles of its recent troubles. Formerly regarded as the most dangerous city on the planet, nowadays the city may still be quite poor but has thoroughly embraced modernity and a more progressive way of doing things. You'll find botanical and ecological gardens all over the city, some incredibly lavish and well-stocked community centers in the most (historically) shadier parts of town, and an endless supply of subline eateries, bars, and stylish nightclubs.
The Colombia Travel Guide highly recommends a walking or cycling tour throughout this incredible city, that will most certainly take in the likes of Comuna 13, Botero Plaza, and trendy El Poblado. Medellin is a fantastic city and the perfect home base for exploring the wider area – so enjoy it!
Outside of the must-see cities, you're utterly spoiled for choice when deciding where to visit next. One of the best aspects of touring Colombia is that you really cannot go far wrong – each distinctive area leads quite neatly onto the next. Take some time walking and exploring around the gorgeous Eje Cafetero coffee plantations and marvel at how many of these small farms have adopted eco-friendly policies and methods.
Try and spend a few nights in Salento for some of the most ultimate laid back coastal vibes you'll find anywhere in Latin America – it's an amazing town that's popular with an international crowd.
Tayrona National Nature Park ends up being the highlight of many people's visit to Colombia. Our advice is to try and skip the very popular mega-resorts that attract about 90% of visitors and instead explore those perfect beaches a little further along the coast.
The Sierra Nevada de Santa Marta mountains provide a picture-perfect backdrop to your expedition – and you should try and spend some time camping out during your time here. An almost total lack of light pollution, once you are away from the local hubs, makes for some breathtaking campfire experiences!
Leticia serves as the perfect base for exploring the Amazon basin – and expect to see all kinds of wildlife (tours are a good idea). There should also be plenty of opportunities to experience aspects of indigenous culture, and remember that from here you can pass quite easily through to either Peru or Brazil. Do try and spend a good proportion of your time in Colombia experiencing the pre-conquistador aspects of the nation's history.
The Lost City is deservedly popular and still well worth the time – just try to set off first thing in the morning or even before sunrise to try and beat the crowds. You'll need a tour to visit the actual ruins as these are quite rightly very closely protected. Expect an utterly monumental experience once you get there – and try t figure out how on earth people managed to make such a place around 1000 years ago.
There's so much else to see and explore in Colombia that it is almost overwhelmingly tempting to just list an entire checklist! But that is not what this Colombia Travel Guide is about. All we'll add is that we highly recommend trying to spend plenty of time also exploring the Hacienda Nápoles (a bizarre relic of the Escobar years), try and get to La Guajira peninsula for some perfectly tranquil wave watching.
Spend a night or two in Mompox for some wacky 'what were they thinking' colonial atmosphere, and take a boat out to Providencia Island (just remember you need to leave sooner or later). Colombia is one of those lucky and somewhat rare examples of a country that genuinely does have 'the lot'. You should feel very lucky you have the opportunity to enjoy it!
Budget Colombia Travel Guide  – What Are the Best Things to Do in Colombia?
One thing we'll say with utter confidence is that you'll never have the opportunity to become bored during your time in Colombia. We've deliberately breezed over most of the sights mentioned above simply because the beauty is in discovering the detail for yourself. You should look forward to getting somewhat lost in the Medellin sidestreets, become somewhat obsessive over the spectacular ruins you'll visit throughout the country, and never be able to settle on which beach is the most perfect.
It is an incredible country because you'll soon figure out that this country has an incredibly eclectic and vibrant culture that you simply cannot get away from no matter where you go. You'll see memorials (often graffiti) to gangsters who lost their lives in the Cocaine Wars, sometimes literally next door to some of the most majestic sites in the cities. It's really quite bizarre – and often in a good way – so make sure to discuss these with your various tour guides throughout your stay.
Tour guides? Yes – and they are recommended for seeing the best of certain parts of the country, not because safety is a massive concern in Colombia nowadays but because they'll simply help you understand and appreciate sights better. Walking and biking tours are hands-down the best ways to explore the major cities where otherwise you can lose sight of the detail amidst all the hustle and bustle.
They'll take you safely through the poorer/rougher parts of town and allow you the chance to appreciate the massive improvements that international aid charities continue to deliver in impoverished areas. By the end of the day, you'll be amazed that such an experience perhaps cost just a handful of dollars for several hours of fascinating and utterly memorable guided exploration. The exact same principle applies to the historic relics where the services of a local expert guide will explain the mysteries and possible theories in detail (and often flawless English!).
Jungle treks, mountain hikes, beachcombing and everything else are possible throughout Colombia – and the good news is that you should be able to pack them all into any reasonably long visit to this spectacular nation. Getting around can sometimes be a little tedious but the good news is that once you are in a 'region' you'll be able to see the sights quite easily when working out from a home base.
This is the kind of country where you could mix up your days by visiting a wildlife sanctuary on Monday, hiking out to a temple on Tuesday, relax on the beach on Wednesday, check out the local fishing villages on Thursday, and head up to the big city for a weekend out on the tiles. Colombia is almost accidentally one of the best places on the planet for the carefree visitor to just follow their nose and see where it takes them.
Once again we could list dozens of possible activities – coffee tasting, coca trails (guided of course), bird-spotting, surfing, jungle camping, whale watching – you name it and Colombia can offer it. But we'll leave the fun parts of deciding what you choose to get up to during your stay entirely to figure out for yourself. Just get ready to toss a coin more that you may expect when weighing up the options!
Budget Colombia Travel Guide  – When is The Best Time to Visit Colombia?
One of the slight problems with Colombia is that there is no 'perfect' time of year to visit as the rainy season tends to shift around the country. The country is certainly most popular over December – late February where the climate is generally mild in the Andes and perfect over large swathes of the country. The downside is that the Amazon is going to be characteristically wet! As this time of year is especially popular throughout the coastal resorts, prices tend to be at their highest.
A couple of months either side of 'peak season' will see that rainfall shift more noticeably towards the big cities. Cartagena can be perfect in April but utterly soaked in May – and as ever there are no guarantees! On the plus side, this is the best time of year for Whale watching and temperatures should be consistent if not exactly glorious.
The low season typically runs over October – November because the Andes are liable to landslides/flash floods, and the Caribbean coastal areas are especially wet and prone to extensive flooding. On the flip side – this is the perfect time for exploring the Colombian Amazon and you can enjoy some glorious beaches with a dose of luck. Prices are often significantly lower.
Providing you pack a waterproof and are willing to shift your itinerary a little here and there you can enjoy Colombia – or at least most of the country – throughout the year. Even regions liable to environmental issues are rarely entirely closed.
Budget Colombia Travel Guide  – Do I Need A Tourist Visa in Colombia?
On paper, Colombia is really easy to get into. Many nationals (including North America, Europe, Austalia/NZ and large parts of Asia) do not need to arrange a visa in advance (check this before you travel). All passports will be stamped with a standard 90-day tourist allowance upon arrival – make sure it is valid for at least six months. Extensions are easy to arrange but capped at an additional 90-days per year. You'll need an excellent and watertight reason for getting your visa extended further – but 180 days certainly isn't ungenerous! A handful of nationals will be charged a reciprocity fee upon arrival (Canadians especially) so check this before you travel.
Visitors should be aware of the fact that Colombian border control is up there with the USA in terms of rigorous (and some may say impoliteness) especially at land borders. 'Tourists' are caught countless times every year trying to smuggle drugs or currency through the border – and if you are suspected of involvement you should anticipate a thorough search and interview. Don't assume that dressing smartly, following all the rules, and being polite will make it more likely to avoid these somewhat random investigations – they do not. If you are picked out then just go with the flow and cross your fingers that the process is speedier than usual.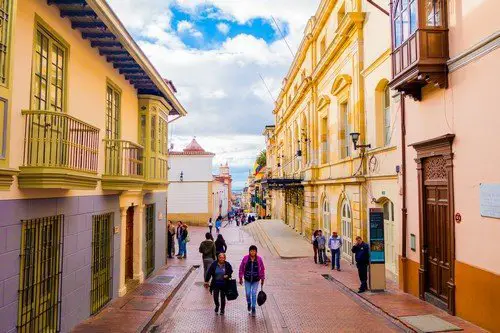 Budget Colombia Travel Guide  – What Currency Is Used in Colombia?
The Colombian peso (COP$) currently exchanges at around COP$ 3400 = 1 USD. For the sake of convenience, we'll provide price estimates in USD over the course of the Ultimate Colombia Travel Guide.
Plenty of people who have visited Colombia a number of times continually remark at how prices have increased for visitors over recent years. While there is a degree of truth to this – the fact still remains that this is a country you really do not need to spend a huge amount to enjoy in many wonderful ways! Colombia may not be the bargain it was ten or twenty years ago but still presents excellent value – and you can certainly get by in relative comfort without breaking the bank.
You won't have any issues handling your money in Colombia providing you follow a few basic rules. ATMs are everywhere but offer different exchange rates – it is worth checking these out before you visit to find the best value and any reciprocal deals/partnerships with your own bank. Try and avoid using them late at night where possible.
Cash remains popular in Colombia but try and keep a vigilant lookout for counterfeit notes. These are a real headache and if you have any doubts about the authenticity simply refuse to accept it. It is a common scam when visitors use large denomination notes for small purchases – so stockpile low-value notes for this purpose.
Cards are widely accepted in cities and towns and often offer decent rates (again check with your own provider). You'd be well advised to inform your bank/credit provider before you travel that you are heading to Colombia as the country is a bit of a hub for counterfeit cards. Change desks and most banks will change common/popular currencies but you'll find that ATMs should almost always offer superior rates. If you use a bank you'll need to be fingerprinted as well as provide your passport.
While crime is less of an issue than it used to be only a fool would claim the risk does not exist. Use a money belt/hidden wallet and try to avoid carrying too much cash or flashy, overt valuables on your person. This applies to both cities and out in the sticks.
Budget Colombia Travel Guide  – Do I Tip In Colombia?
Colombian law suggests that any restaurant of approximate mid-level prices and upwards (they really are that vague!) should ask their customers if they are happy to provide a standard 10% tip. How this works, in reality, is somewhat different. Anywhere that applies a standard table charge will ask if you wish to add a tip. Anywhere which doesn't may arbitrarily apply once anyway. Our advice is to reward good service and ask for any discrepancies to be explained on the bill. 10% is a fair limit, and you may wish to leave casual change on smaller purchases, cab fares and so forth as you consider appropriate.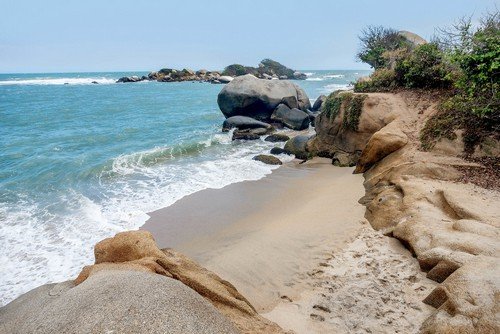 Budget Colombia Travel Guide  – What Kind Of Budget Do I Need In Colombia?
As discussed previously you can quite easily explore at your leisure on a very reasonable budget throughout Colombia. Prices do not vary massively between provinces although you'll always pay a little more in big cities than you would in small villages. One of the good things about Colombia is that you do get noticeable improvements when you decide to splash the cash – and you needn't often spend much more to enjoy far better quality accommodation, tours, experiences, and so on. Here are three very approximate daily budget plans that should be approached with a fair degree of flexibility:
Budget ($30/day)
$30 a day is perfectly reasonable in Colombia – just do not expect to live in luxury! Basic accommodation – and we're talking pretty rustic hostel dorms – rarely cost more than half that daily budget. Street food combined with convenience stores and perhaps the occasional cafe casual meal should rarely amount to more than $10-15/day (although obviously that depends on your dining preferences!). Transport costs are also reliably cheap for the most part although you'd be best off booking long-distance bus journeys a day or two ahead of departure.
How far you really stretch that $30/day budget depends on where you decide to spend your time. Hiking through the jungle or lazing on the beach is all fine and well – but your expenditure is going to increase when it comes to actually doing things such as organized tours, visiting museums/sites, and perhaps treating yourself to a little more luxury upon occasion. Some travelers will spend this amount most of their days in the country, while others should instead consider it a baseline figure for covering those essential daily costs instead.
>Mid-Level ($50-60/day)
Double that budget and you'll really be able to enjoy much more of Colombia's wonders. Little prices such as museum tickets ($3-5 approx), cab rides (around $5 for a 20-minute journey), walking/cycling tours ($10/day) and enjoying more substantial meals, nights out, bike hire and so forth all cost extra – and they do mount up despite being absolute bargains in their own right.
Consider this budget as the 'normal' amount that a casual visitor to Colombia who is exploring the country for a couple of weeks or so should expect to spend. It will vary depending on where you are and during which season so remember that estimates are necessarily very approximate indeed!
Perhaps the big difference here is that you don't usually need to spend much more – perhaps $25-30 or so – to enjoy much nicer accommodation, be it a locally run B&B or perhaps a simple eco-lodge out in the jungle. Expect some degree of communality – shared facilities and so on – but you can find some absolute gems within this price range throughout Colombia. The exact same is true of dining out – you'll easily afford one decent and a substantial sit-down meal every day within this budget including drinks and service.
High-End ($100+/day)
You'll rarely find high-end hotels – and we're talking lavish resorts with spa facilities and five-start city center options – for much over $100/night for a double room. Lavish dinners with wine rarely break $20/person unless you really throw the boat out. The key difference with this budget is that it allows for some truly special experiences that can really make a visit to Colombia one of the highlights of your travel adventures.
Expert-led tours – especially those involving boats and or whales – start at about $60-80/day and often include meals and even accommodation over multiple days. Look towards these options if you have a specific interest as some of them are among the finest you'll find in Latin America – especially if you enjoy clambering through jungles looking for ancient relics! Shop around, see what matches your interests, and be amazed at the value!
It is easy to see why Colombia is so popular with the backpacking crowd nowadays. Prices are not only very low but generally speaking offer amazing value for what you get. As with anywhere else, it is easy to splash out excessively and those costs can add up over time, but not many countries in the world match Colombia when it comes to 'getting what you pay for'.
Budget Colombia Travel Guide  – What Languages Are Spoken in Colombia?
Colombia is famous in linguistic circles for the variety of indigenous languages still widely spoken throughout the country. That being said – Spanish is spoken as a first or second language by 99.2% of the population! Needless to say, some Spanish (even the absolute basics) can be handy within Colombia but is not utterly essential to getting around. English is more commonly spoken in highly visited areas around the coast and major cities – don't bank on being understood very widely further inland or off the beaten trail. As with most places, younger people are more likely to speak basic English if you need advice/directions.
Overall, while there is a slight language barrier in Colombia it is no different or worse to what you'd discover anywhere else in Latin America. It should not influence anyone's decision on whether or not to visit the country.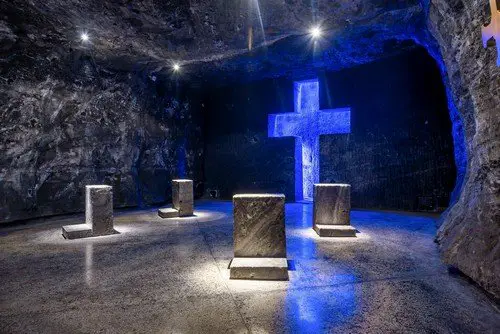 Budget Colombia Travel Guide  – What Religions Are Practiced in Colombia?
Around two-thirds of Colombians are Christian (with the majority following Roman Catholicism) but visitors will likely notice that religion takes a less significant role within the country compared to others close by. Despite the huge number of churches and religious sites that you'll find throughout Colombia, only about a quarter of Christians practice/attend mass on a regular basis. From a traveler's perspective, religion is unlikely going to make any difference to your visit providing you dress and act responsibly when visiting sites of interest.
Budget Colombia Travel Guide  – Practical Tips From The Colombia Travel Guide
We hope you are enjoying the Colombia Travel Guide so far – this is an incredible country that sometimes feels like it has an endless amount of fascinating sites and experiences to enjoy. Visitors would do well to read up a little on the recent history of Colombia before they visit – and not be put off! It is true that the drug trade still plays a significant role within the country, and there are still remnants of various rebel groups operating in remote parts.
Modern Colombia is very different from that of 20/30 years ago. While there are some areas that visitors should steer clear of, the vast majority is pretty safe nowadays – and Colombians are very proud of that fact. No matter where you go you'll find the locals really rather enchanting – especially when you head a little further off the beaten track.
We'll now turn our attention a little closer towards the practical aspects of getting around the country in a safe, comfortable, and progressive manner. It is important to understand that there are not really many 'rules' when it comes to exploring Colombia – one of the great joys of this country is really going with the flow and seeing where you end up. But here are some straightforward facts that the team at the Ultimate Colombia Travel Guide would suggest newcomers to the country are best off knowing from the start.
Budget Colombia Travel Guide  – What About Health and Safety in Colombia, Is It Safe?
Colombia is a relatively safe country to visit. There are areas that even the Colombian government advise against travel (mostly in the far south) but broadly speaking the rest of the country is vastly safer compared to how it was 10+ years ago. Providing visitors follow the basic rules of personal safety – avoid bad areas at night, keep an eye on possessions, don't become too intoxicated or involved with drugs, and so on – then you'll be seriously unlucky to have issues traveling throughout most of the country.
Street crime is almost always property-related and can/does happen – but you can say the same of pretty much any other country on the planet. Keep your wits about you and you'll have no problems whatsoever. Colombia is certainly safer than most neighboring countries.
Healthcare within Colombia is generally pretty good – but don't expect excellent facilities outside of the major cities. You should ensure that you have comprehensive insurance and understand that most clinics/hospitals will demand upfront payment for non-urgent treatment. Insurance policies that can provide upfront care costs are worth considering for visiting this country.
Pharmacies are generally widespread and pretty well stocked although you'll probably have to visit a local doctor for a new prescription if your medicine is lost/stolen. Most Colombian doctors speak good English – having a copy of your medical notes and prescription is handy and will speed the process up (save it securely to The Cloud).
If you plan on heading into the more tropical parts of the country you should make sure you have taken all necessary vaccinations beforehand. Understand the warning signs of heat exhaustion, dehydration, and other environmental issues. A basic first aid kit is a sensible precaution if you are heading far into the wilderness although you'll be easily able to pick up most essentials within the country itself. Most Colombian tap water in the major cities/towns is perfectly fine to drink, although you should take greater care in smaller communities and around coastal areas. Stick to bottled water if you have any doubts.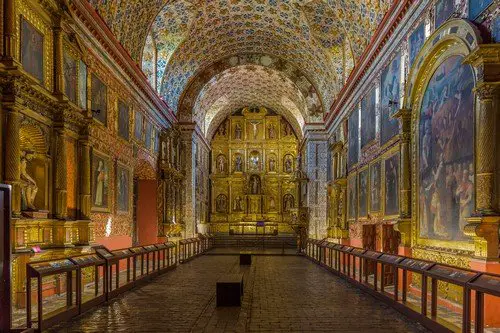 Budget Colombia Travel Guide  – What is the Best Transportation in Colombia?
Depending on how you approach it getting around Colombia can either be a highlight or a slog! The internal air network is quite impressive and tickets are rarely much more expensive compared to long-distance bus journeys. If you can find a way to reasonably off-set the emissions and are happy to see large swathes of the country from the air, then it could well be a central part of being able to experience the variety of the country within a limited timeframe. Book your tickets in advance for the best deals and understand that many popular routes are especially busy over the peak season.
The Colombian rail network barely exists nowadays (sadly) so expect to make use of the enormous and invariably eclectic bus network that spans literally everywhere in the country. Besides a few exceptions, most buses make a lot of stops along the way, so don't expect journeys to pass quickly, quietly, or necessarily in a great deal of comfort. On the plus side, buses can be a lot of fun – especially when you opt for the semi-official private minibusses that tend to dominate provincial routes. Just make sure you pack some warm clothing (or ideally a blanket) as the bus airconditioning will invariably be set to the maximum level.
Earplugs are also a good idea, as is keeping one member of your group awake at all times to keep an eye on your possessions. Tickets are usually very cheap and it is worth asking agents for discounts especially if you are traveling as a large group. The only time you need to book is around peak times – although you'll be more likely to score discounts a day or two ahead of departure.
Using planes to cover the longer stretches and buses to handle local transport is the best way of getting around the country. You could opt to cycle some stretches (Colombian roads are relatively good, other road users not quite so much) or even hire your own vehicle without spending a small fortune, although we'd only recommend that if you are needing to explore distant areas and are a confident driver who speaks some basic Spanish. Ferries are a solid option for traveling along the coast but tend to take their time – you're best off sticking to terra firma if you want to cover much ground quickly.
Budget Colombia Travel Guide  – What Are the Best Accommodations in Colombia?
Cheap and usually quite cheerful (at least in the choice of color patterns) tends to sum up most of the Colombian hospitality sector. Hostels are often basic but clean enough – there are some more 'boutique' options on the market but generally speaking, they'll charge what you'd pay for a good hotel. Providing you aren't too fussy then hostels and budget hotels/motels offer cost-effective and pretty handy places to stay throughout the country. Book the most popular/best-located hostels well in advance or try to arrive quite early. Most will keep about 20% of their places free for walk-ins but that is never guaranteed especially during peak season in the most popular areas.
As discussed previously you get what you pay for in Colombia and those little room upgrades for a few extra dollars can really be worth it – especially after a couple of days trekking or following a long and sweaty bus ride! Colombia is really good for online bookings and reservations – even the most basic B&Bs tend to advertize online – so take advantage of that if you are adopting a less structured mindset to your Colombian adventures. A little Spanish (or asking a friendly receptionist to call on your behalf) really helps here!
If you fall into the 'upmarket' kind of category then the sky is the limit. The Colombia Travel Guide highly recommends checking out some of the groundbreaking eco-lodges if you have the chance.
As with much of the rest of Colombia choosing where you stay is sometimes best approached with a degree of chance. Online private bookings via the likes of Airbnb are increasingly popular throughout the country and can provide some utterly unique – and sometimes pleasantly bizarre – places to stay. Take a look at these, especially if you are planning on staying in a particular area for longer than usual.
---
Now that you are reading the Colombia Travel Guide, what's next? Let's learn more about other trips in the surrounding areas.
Budget Argentina Travel Guide – 8 Ways to Save More Money
Budget Bolivia Travel Guide – 8 Ways to Save More Money
<Budget Chile Travel Guide – 8 Ways to Save More Money
Budget Ecuador Travel Guide – 8 Ways to Save More Money
Budget Peru Travel Guide – 8 Ways to Save More Money
---
 Budget Colombia Travel Guide  – How Can I Practice Responsible Tourism in Colombia?
Most clued in travelers should already know that Colombia is safe to visit nowadays but you can certainly encourage more clued-in visitors to follow in your footsteps during your stay in the country. Colombia isn't perfect – so make sure you try to highlight to work being done by the many environmental and social aid agencies and charities throughout the country. A good number of these offer tours and even accommodation to visitors – so use the power of your social media to help raise some funds and promote the fact that Colombia is a country heading down the right tracks.
It should go without saying that by engaging with the local drug trade you'll be supporting the major cause of most of Colombia's recent issues. Expect to be offered cocaine quite often – and usually at ridiculously low prices. Don't be tempted even after a few drinks because regardless of what you choose to do to your own body, the fact is that blood will have been shed somewhere along the drug's production line.
Spend your money picking up amazing handicrafts, clothing, souvenirs and so forth at the many outstanding markets you'll discover on your trip. Stay at locally run places as far as possible (many hostels have international ownership) and eat where the locals do.
We at the Colombia Travel Guide recommend that visitors do a little homework about Colombia before they visit – but do not paint too deep an impression before you have experienced it for yourself. You will likely be stopped and searched by soldiers at some stage of your various bus journies – but they'll usually do so in good humor and send you happily on your way.
Crime does happen but do not let that put you off taking a guided tour of the Bogota and Medellin districts you're probably familiar with from watching NARCOs. The more money tourism delivers into the pockets of the poorer elements of society then the faster progress will become.
Budget Colombia Travel Guide  – What Food Should I Try In Colombia?
Colombia is not exactly fabled for its cuisine – but there are some dishes well worth checking out during your stay in the country. Bandeja Paisa is perhaps the closest it gets a 'national dish' – and is basically a huge platter filled with the likes of steak, pork cutlets, eggs, rice, beans, avocado, tomato and so on.
Our advice would be to also order some Arepas flatbreads to roll up the leftovers for a handy snack later in the day. Fritanga is very similar but everything is roasted in one huge dish and then intended to be eaten by hand. Look out for savory snacks sold by street vendors at pretty much every bus stop across the country – the Patacones (pancakes) and Empanadas (pastries stuffed with meat and cheese) are designed to be 'pocket-proof'.
You'll soon notice that Colombian food isn't exactly big on 'healthy eating' – but that doesn't mean that vegetarian and vegan diets cannot be adequately catered for. Colombian fresh produce is generally amazing quality – the fruit is on a different level – and you'll rarely find any shortage of salads and perhaps more exotic options on most menus. Another thing you'll certainly appreciate about Colombian food is that it is usually an absolute bargain and served in huge portions!
Budget Colombia Travel Guide  – What Should I Pack for A Trip to Colombia?
Try and pack the right kind of clothing most suitable for the kind of adventures you plan on undertaking. Durable jungle clothing is essential in the tropical regions, and a good pair of boots is a must. You'll need a waterproof pretty much anywhere throughout the year and some warm clothing is never a bad idea – even if you'll often need it more on the bus that when walking about.
Electricity converters (if needed), battery packs, a lightweight torch, a money belt, and a simple first aid kit are good additions. Consider a reusable water bottle providing you are visiting areas with safe tap water. Other than these you will not likely need to pack anything else that you cannot easily find within the country.
Budget Colombia Travel Guide  – What Clothes Should You Wear In Colombia?
Nobody will really care what you wear in Colombia. It is sensible to try and not 'stand out' too much as a tourist so avoid the cliches and you'll be fine. Try and keep at least one set of 'going out' smarter clothes that can also be used for visiting more refined and culturally sensitive locations. Dress for the climate depending on the time of year and remember the evenings can often be surprisingly chilly at higher altitudes.
Budget Colombia Travel Guide  – What Are Some Interesting & Important Facts About Colombia?
OK, we're almost at the end of the Colombia Travel Guide! We sincerely hope that you find the information we have provided here useful when planning your own visit to this endlessly amazing country. No matter how much you read about Colombia – no matter how excited you get before you visit – you'll still be blown away at how supremely cool and welcoming this country tends to be.
Those scarier days are thankfully long gone, and while the country does still have its problems visitors are sure to be warmly received. Anyone looking to explore one of the most exciting and action-packed countries in Latin America really doesn't need to look much further. If you are planning a regional/continental trip then you'd frankly be mad to skip out on Colombia. Let's wrap up the Colombia Travel Guide with a few fun facts!
▸ Colombia is soccer-crazy but the national sport is known as Tejo. It involves small discs and explosives – check it out…
▸ You will hear music everywhere you go and dancing is sometimes obligatory!
▸ Colombia is the second most biodiverse nation in the world – it is amazing and one of the absolute highlights.
▸ Colombia needs plenty of time to party – it has 18 national public holidays (the 2nd highest behind India's 21).
▸ Aguardiente is the national tipple of choice, made from sugar canes and kind of like a mix of rum and vodka…
▸ We're not exaggerating when Colombians consider the word 'no' to be rude. Learn Spanish for 'another time' instead.
▸ Watch out for salty cheese cubes being added to your morning coffee – it is a peculiarly widespread national habit!
▸ Read up on the myth of El Dorado before you visit – it's a real rabbit hole and many still believe it really exists.
▸ Colombia is a hierarchal society where age is deeply respected – so remember to hold those doors open.
▸ Get used to people staring into your eyes when speaking. Doing otherwise is considered rude.
We hope you enjoyed reading the Colombia Travel Guide – and good travels! Contact us with any questions you may have about travel to Colombia.