Strawberry banana desserts are a great flavor combination, and it works especially well in these protein-packed strawberry and banana recipes, which are some of my all-time favorite.
---
Want more ideas to round-out your Recipe Box?
A lot of great options are in these posts!
---
The markets are brimming with this season's beautiful red fruit because strawberries are in season now. Seeing this is a wonderful way to anticipate the upcoming spring and summer. Why not combine these two delicious elements into strawberry banana desserts?
Wow, that's brilliant. Strawberry and banana recipes taste great.
25 Super Easy Strawberry Banana Desserts In Minutes
---
---
An irresistible strawberry-Banana Crumble is the perfect celebration of strawberry banana desserts. Serve it with a scoop of vanilla ice cream and watch everyone ask for a second helping.
One of my favorite fruit combinations is strawberry-banana, it's a perfect flavor combo, especially in this protein-rich smoothie. It's perfect for smoothies, yogurt and even ice cream. I figured, why not put these two, favorite ingredients together and make it into an irresistible crumble?
What a good idea that was. It is delicious. And the topping…I could eat it by the bowlful.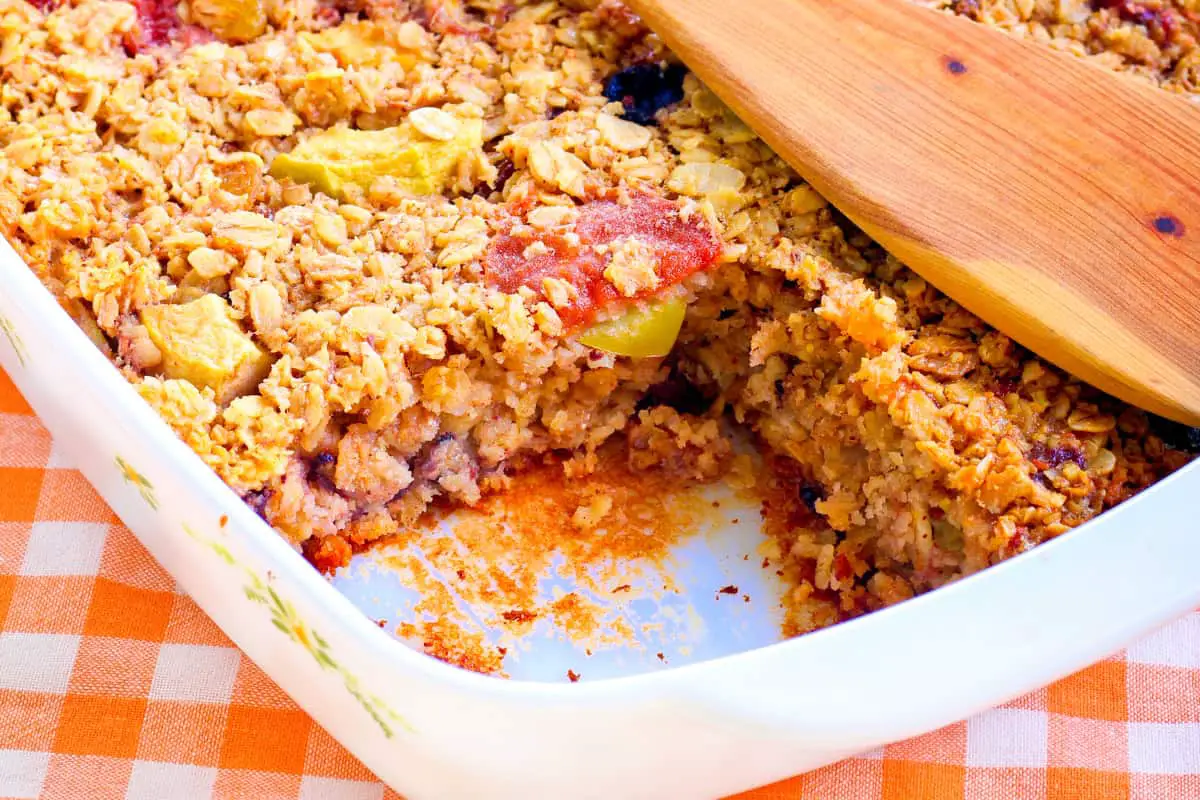 Strawberry banana desserts are the perfect make ahead breakfast. Strawberry, banana and chocolate… what could be better?
Strawberry season is here! I love picking up fresh strawberries at the farmers' market so I knew I needed to create a strawberry baked oatmeal! Strawberry banana is such a classic flavor combo, but I figured why not toss some chocolate chips in the mix. You can never go wrong with some added chocolate, am I right?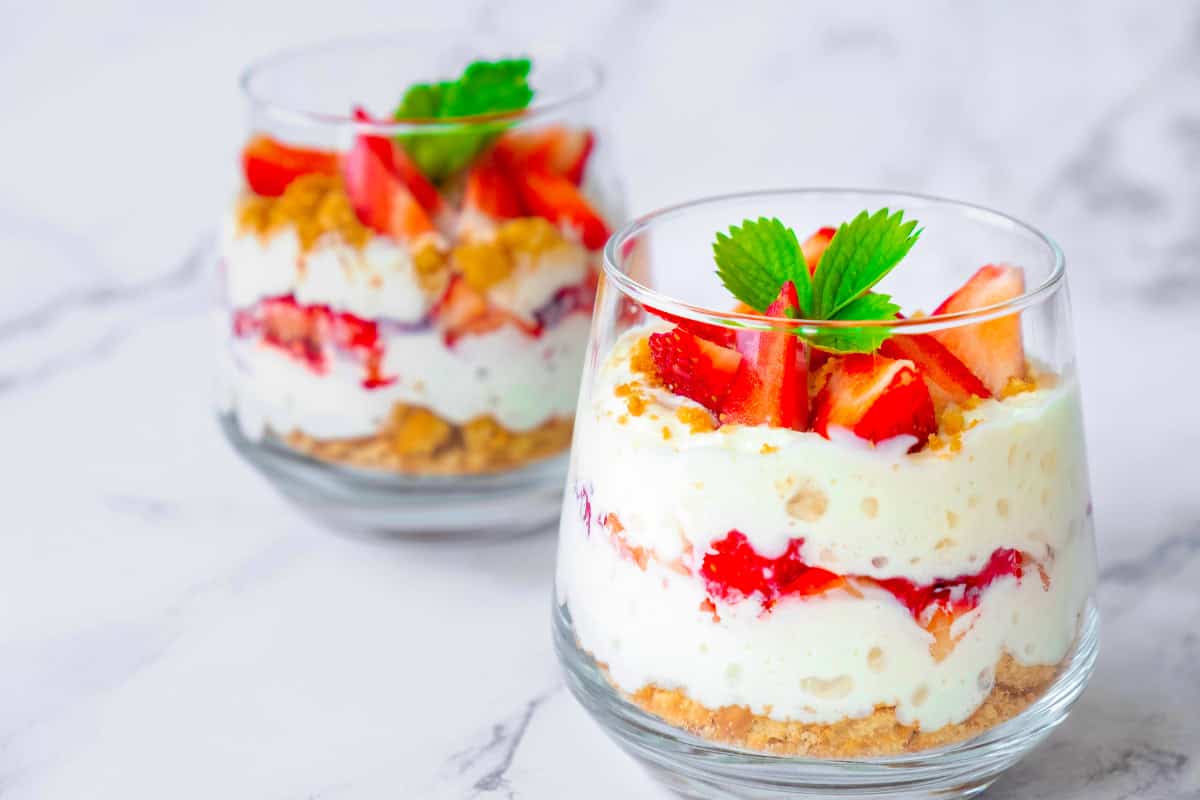 Need something quick and simple, that doesn't take up oven space for a holiday or family gathering? You can't go wrong with strawberry banana desserts. You don't even need any cooking or baking skills.
The trifle has quit the history, it's been around for centuries although it's undergone many transformations in names and ingredients it remains the charming and humble not too fussy in presentation dessert, and always satisfies that desire for fresh, creamy and sweet.
That's why it's my go to when you've got a million other things to do, you don't have to worry about a trifle letting you down because you pretty much can't mess it up. I mean this is something the kids can toss together if you've got everything ready to go.
This strawberry banana desserts cake recipe is a moist and delicious way to ring in any special occasion. Grab those fresh strawberries and bananas for this treat with a decadent cream cheese icing.
Strawberry Banana Cake goes together quickly and is easy to make! I'm no expert baker but there's no cake mix here. If I can make this from scratch cake – so can you! Here's what you'll need: I also made a simple cream cheese frosting for this. You could just sprinkle powdered sugar or spread whipped cream on top – but this paired really well with the cake.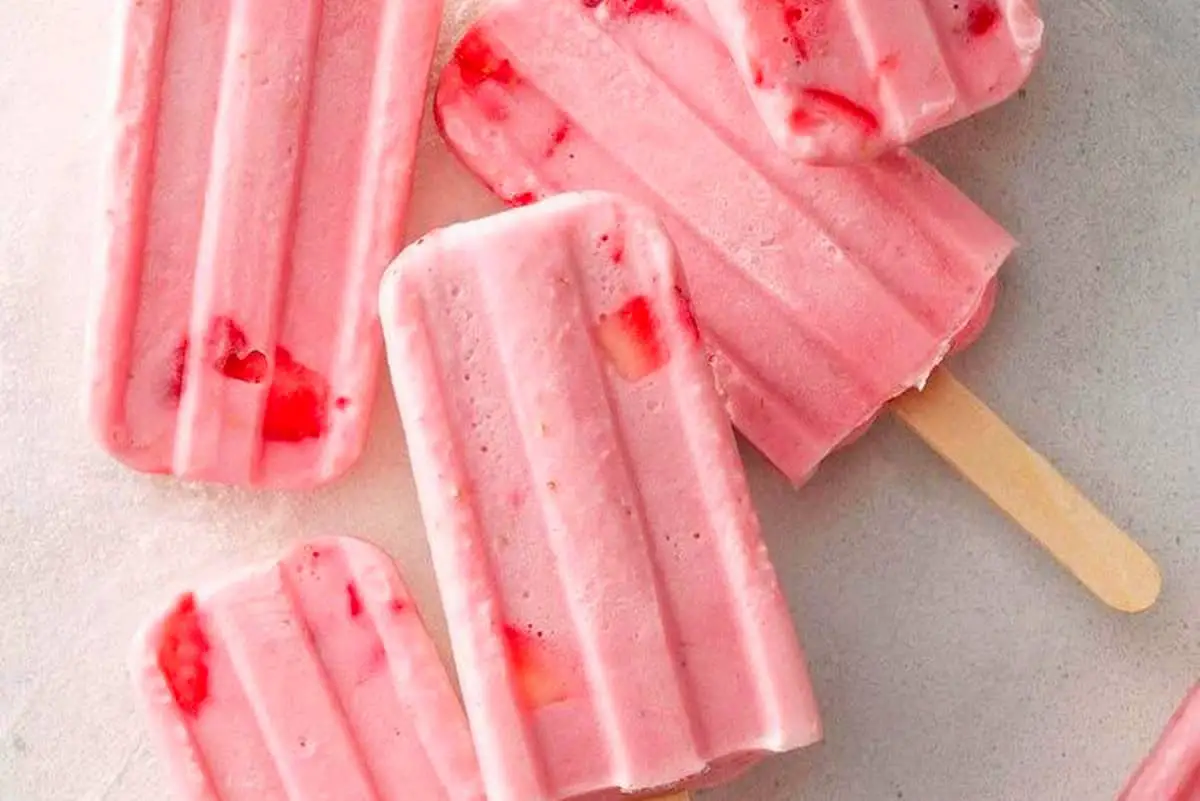 These four-ingredient freezer pops are a delicious way to use up a pint of fresh strawberries. You'll love the hint of tropical flavor, thanks to the coconut milk.
Strawberries, banana, graham crackers and pudding are a refreshing treat in this delicious Strawberry Banana Icebox Cake! Perfect strawberry banana desserts for summer picnics.
Ice Box Cakes are the perfect addition to any summer gathering. They are a cool treat that is perfect for those warm long summer days and they are seriously simple to make so who cannot enjoy that? I know we can appreciate a cake that we can navigate around in no time!
This Strawberry Banana IceBox Cake is delicious as is, but also can be slimmed down. The combination of the strawberries, bananas and cheesecake pudding is a match made in heaven.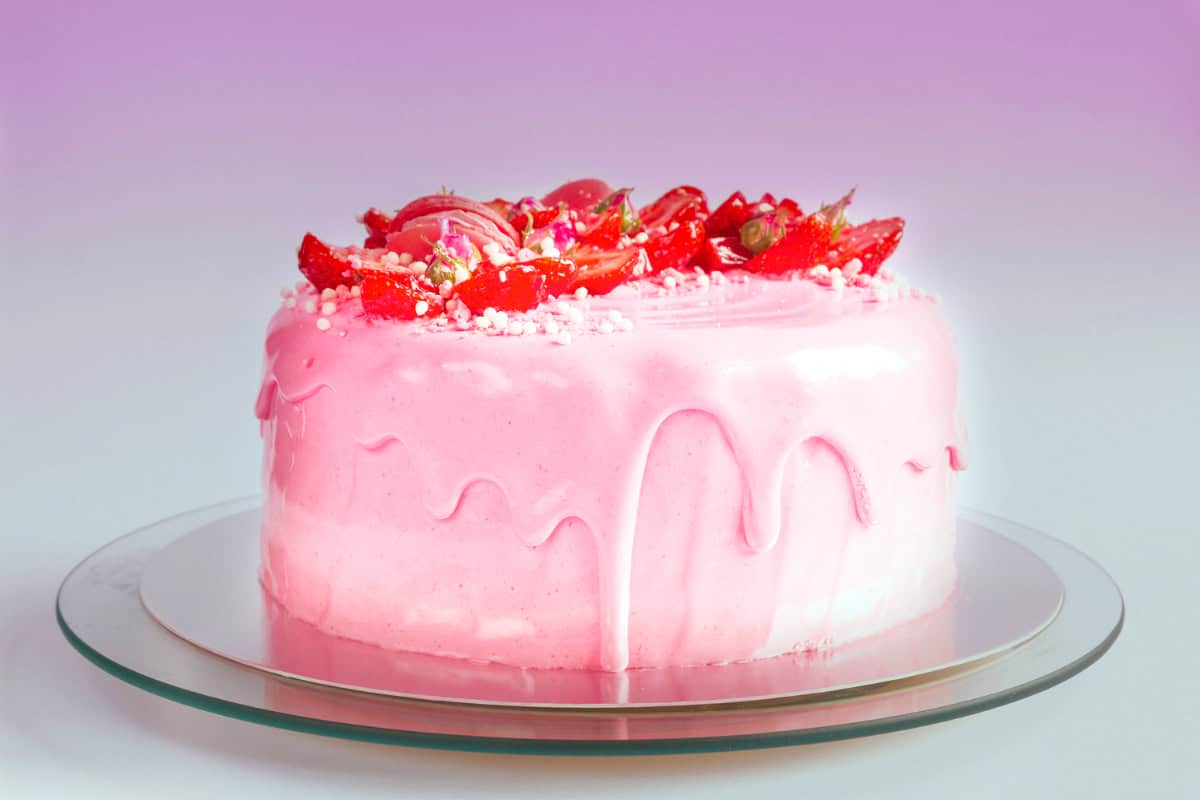 Strawberry Banana Milkshake Cake – strawberry banana desserts option that has light and fluffy banana cake layers, strawberry cream filling, fresh strawberries and whipped vanilla buttercream.
Even though summer is wrapping up and school shopping is underway, I still have so many summer-inspired cake ideas! Not sure I'll get to them all this year, but I'm so excited to share this strawberry banana desserts recipe with you!
With light and fluffy banana cake layers, strawberry cream filling, fresh strawberries and bananas, and a whipped vanilla buttercream, this cake will make you feel like you're sitting at an old-fashioned soda bar, sipping and strawberry banana milkshake!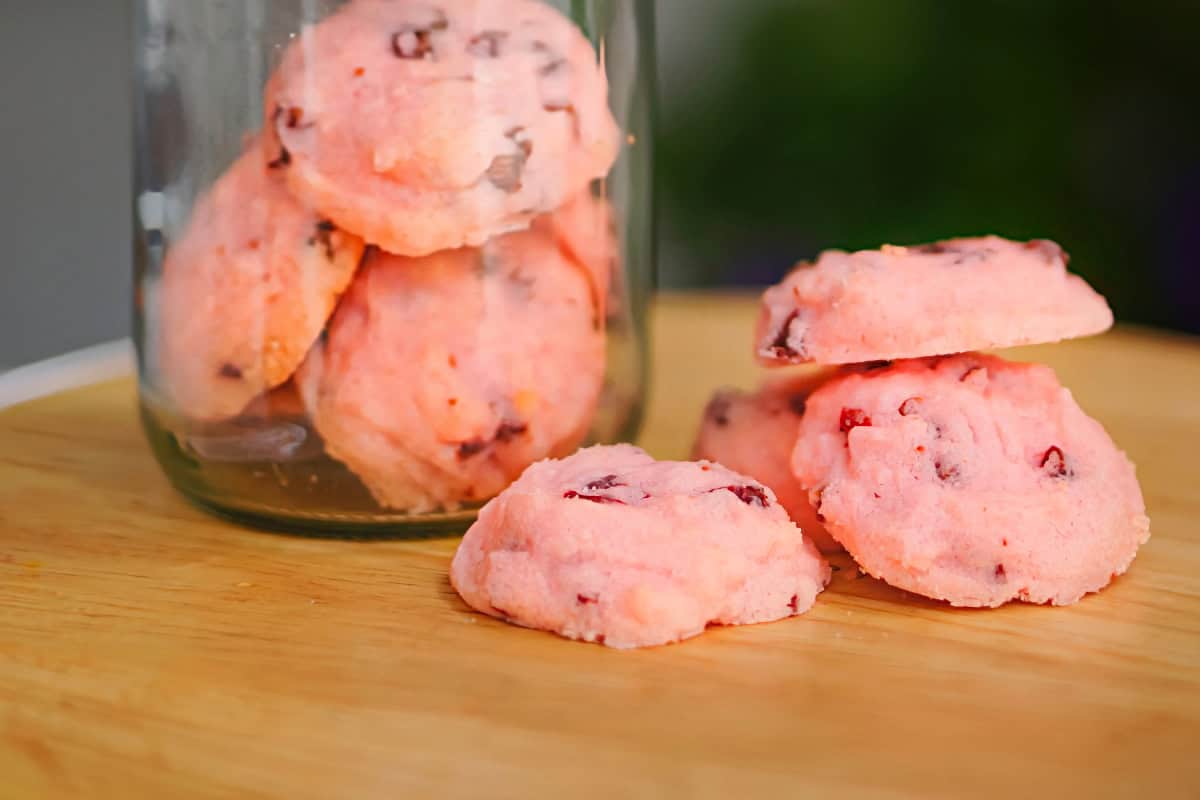 These Strawberry Cookies are to die for! Strawberries and banana in a cookie, what could be better? These cookies transform all the tastes and textures of a classic shortcake into a perfect little bite.
Reminiscent of the classic Strawberry Shortcakes, these strawberry banana desserts are golden on the outside, tender, airy, soft and fluffy on the inside. You'll get bites of yummy strawberries, accompanied by notes of bright citrus and a hint of banana flavor, all in one cookie! These cookies are SO easy to make and they are so delectable, I bet you can't eat just one!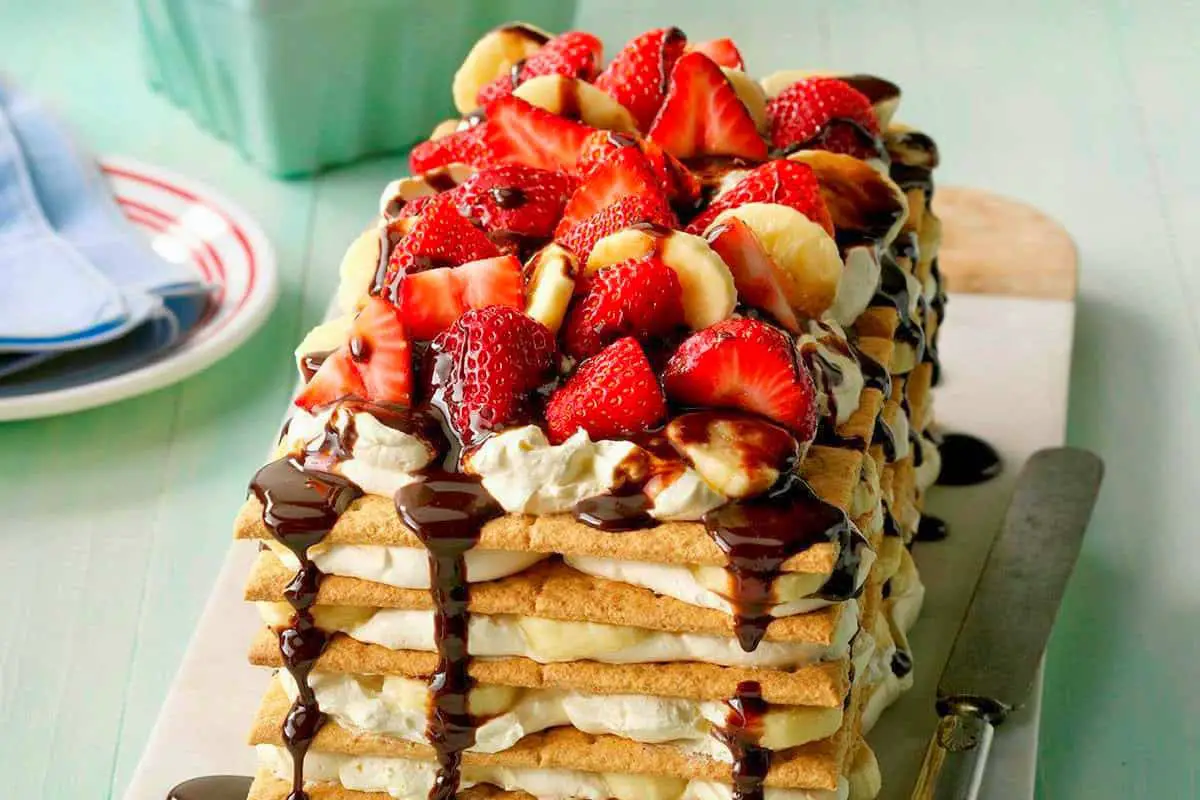 One day a friend showed me how to make a traditional icebox cake with just cream and graham crackers. I make it extra special with the fruit. Now everyone at the potluck can have strawberry banana desserts with no fuss!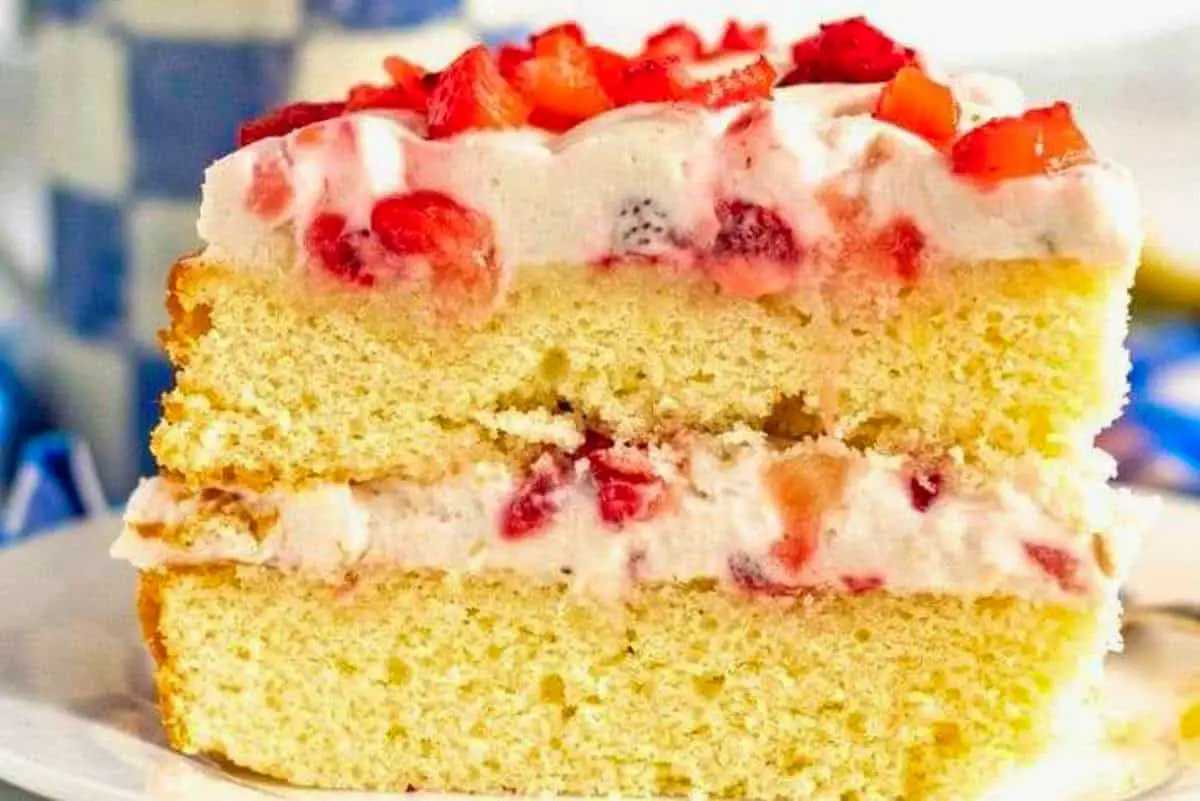 Strawberry Banana Cake is the strawberry banana desserts recipe you have been craving. It's made with fluffy vanilla layered cake and has a homemade whipped cream frosting with bananas and strawberries.
If you have ripe bananas you need to use up, consider this strawberry and banana recipe. It is such a fresh and delicious cake, that is so fun and different compared to .
Take this strawberry layered cake to dinner parties with friends, or keep it all to yourself. It's one of those desserts that you will crave! It also makes a fantastic gift for a friend that had a new baby or when someone moves into the neighborhood.
You are gonna love these strawberry banana desserts recipes for Strawberry Banana Muffins! The sweet, tart fresh strawberries blend in perfectly with the creamy, smooth bananas for a fresh, homemade muffin that is ready in just minutes! And these
– Baking with fresh fruit always makes me happy.
And these muffins have happiness written all over them. The tanginess of the strawberries works so well with the creamy sweetness of the bananas. But we especially love it when you can use fresh, in season ingredients to make your muffins.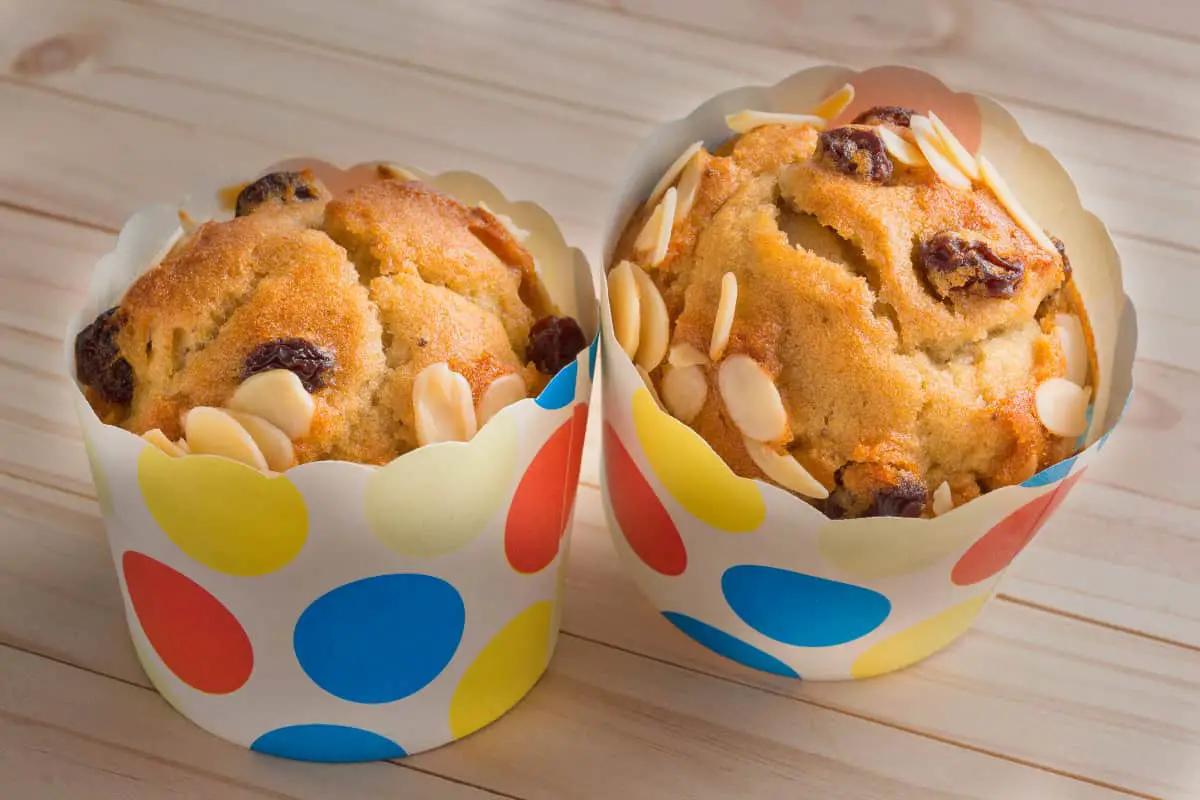 This strawberry banana cupcake recipe is a quick, easy, "semi-homemade" treat. It starts with a boxed cake mix to keep things simple, but it's jazzed up with some extra ingredients to make it extra moist and flavorful. If you'd like to make cupcakes from scratch, check out these cupcake recipe ideas.
Although I'm typically the type of baker who likes to bake from scratch, there are days, weeks, and even entire months where I'm so crazy busy that I need all of the cooking shortcuts that I can get my hands on. This has been one of those weeks for me, which is why I'm excited to be sharing a super quick and easy strawberry banana desserts recipe with you.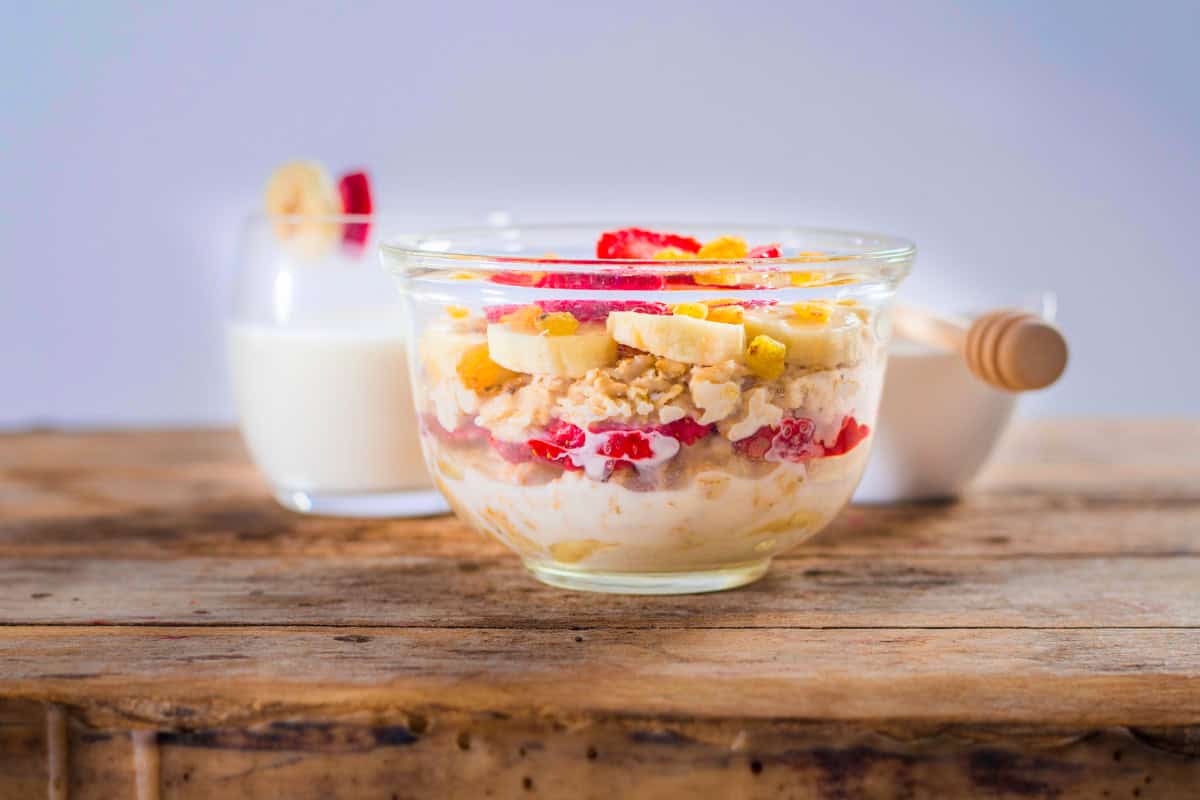 Strawberry Cheesecake Salad is an easy, creamy fruit dessert that can be made in minutes. It pairs perfectly with a main meal or tastes delicious as a light dessert.
The strawberry banana desserts recipe is a quick and easy, healthy cool treat you can serve as a side dish or save for later as a light dessert. It takes 15 minutes to make a rich and creamy cheesecake filling and fold in your favorite fresh fruit – no cooking or baking needed!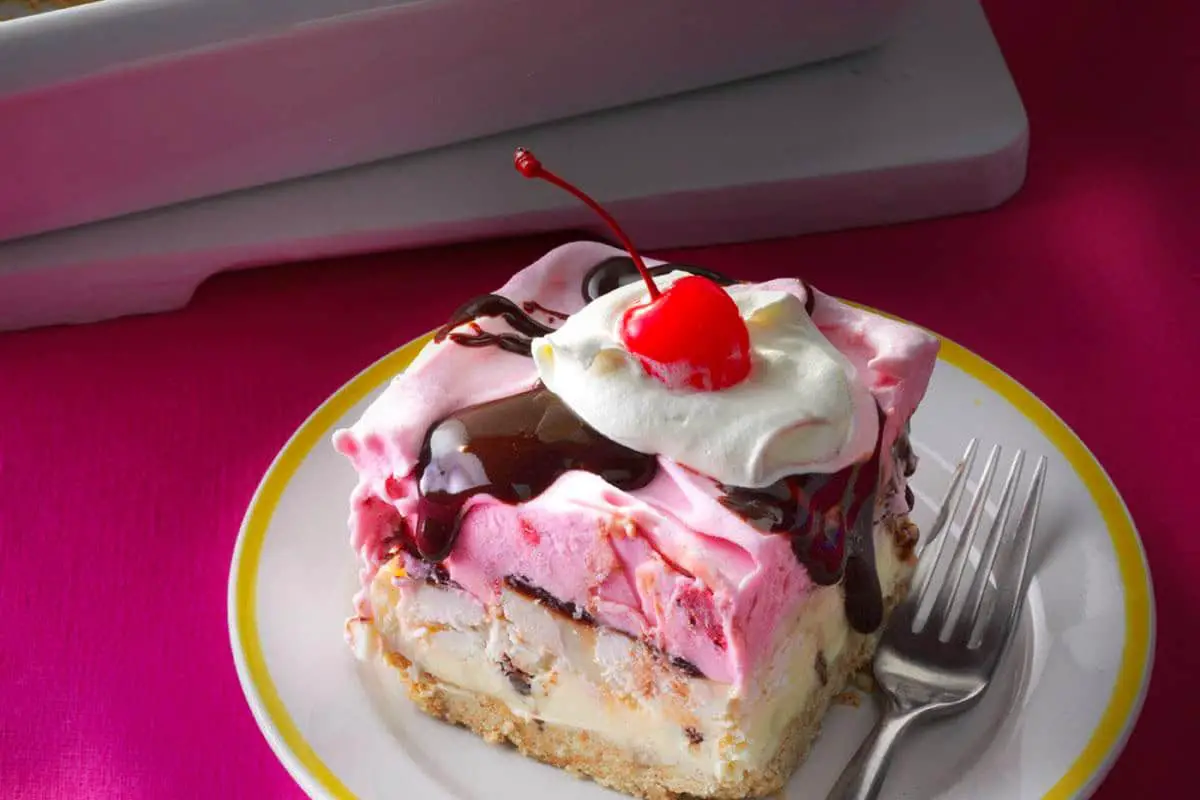 This banana sundae dessert is sure to be a family favorite! You get a taste of chocolate, banana and strawberries in every bite of the strawberry banana desserts recipe provided here. It does take a while to assemble, but it's worth it in my book.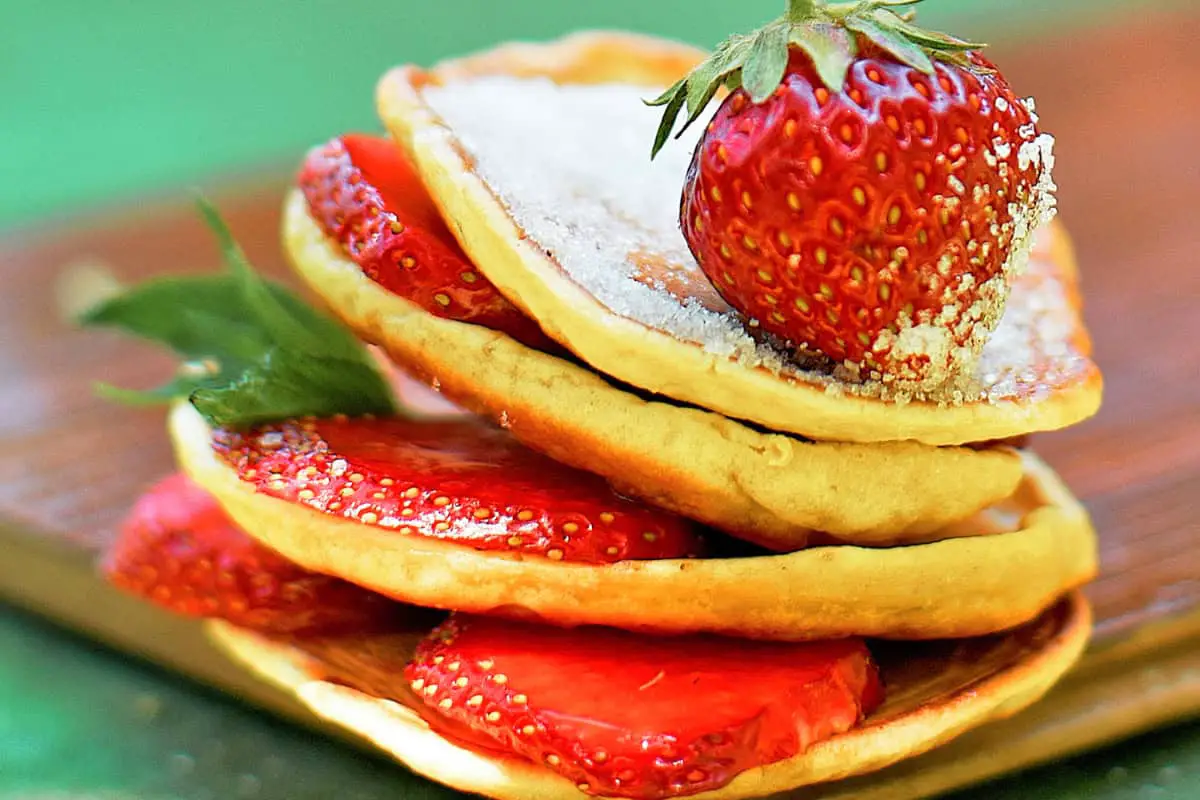 My grandmother made these crispy, fruity treats with apples, and my mother with sweet corn. When I didn't have either on hand, I substituted bananas and strawberries. Serve dusted with confectioners' sugar.
But one of my favorite things about these simple strawberry banana desserts fritters is that my eight-year-old can whip them up herself. She's mastering the art of sliding a spatula under all that soft batter with enough heft to get it up and over. I love seeing her concentrate, building a reserve of confidence that will serve her well for a whole lifetime to come.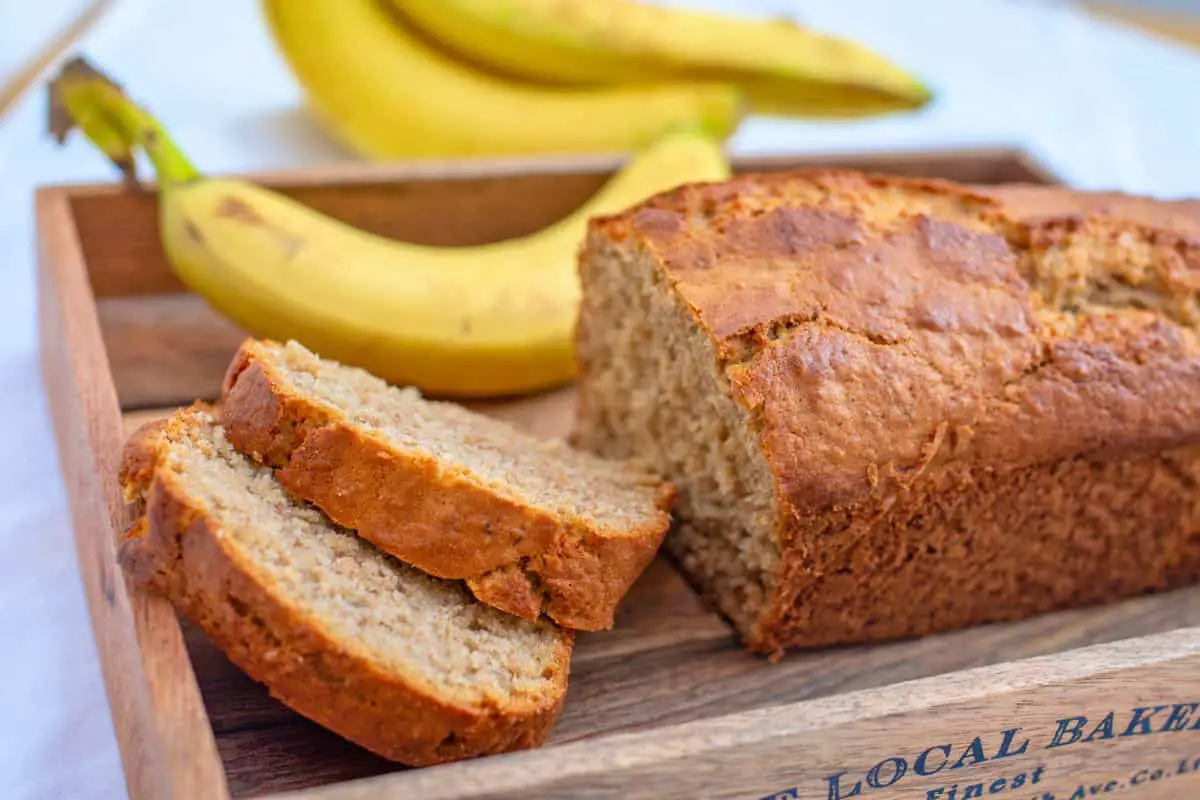 Strawberry Banana Bread is beyond delicious; it's moist, tender, and the perfect combination of strawberry bread and banana bread in one magical loaf.
Banana bread is our all-time favorite solution to a bunch of overly ripe bananas for strawberry banana desserts to whip up. One of our boys is a self-proclaimed banana king, but even banana kings can't outdo the lightening-speed ripening of bananas on warm days. Bananas go from perfectly yellow to profusely spotted in the blink of an eye. My freezer tells me she just hasn't got the space for more.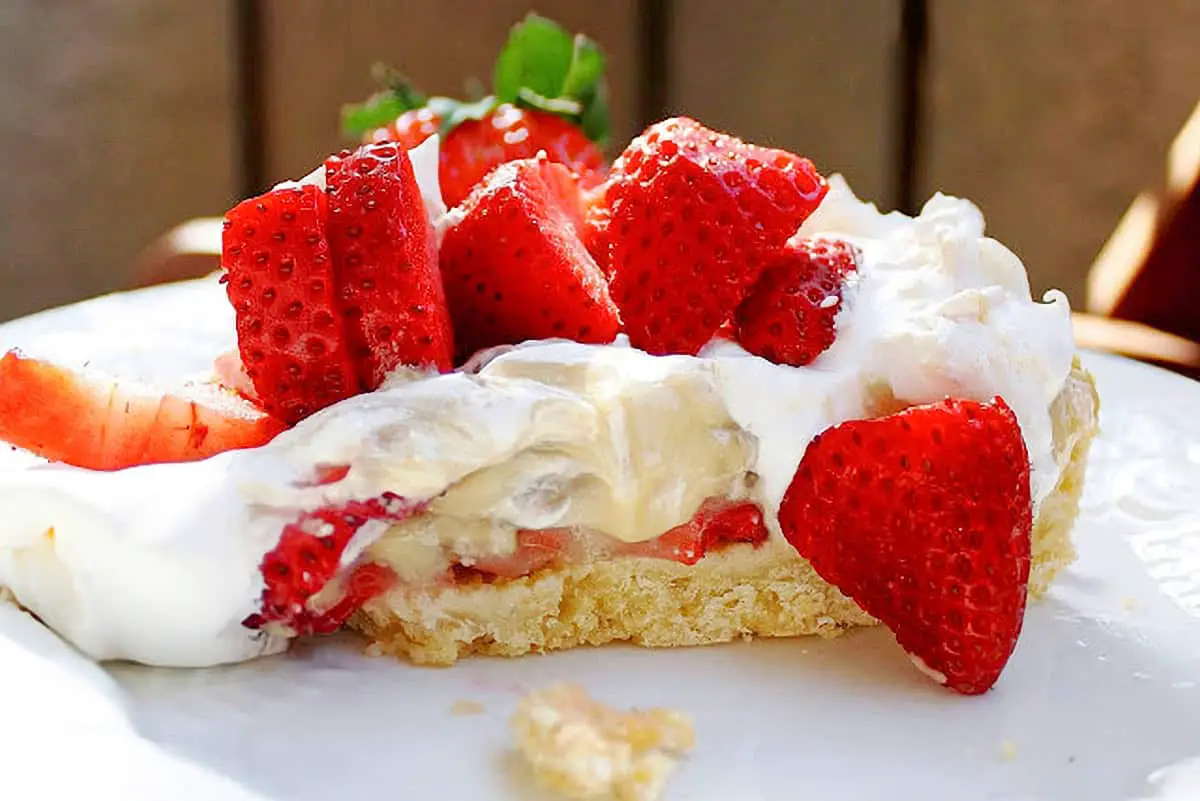 Joy's pie, of course, was gorgeous, but though my version may look a little rough around the edges, I can always go to Julia Child for a pick-me-up. She said, "Never apologize for your cooking – The way it turns out was the way it was supposed to turn out!" So there, perfect-pie makers.
Looks aside, this is one of the most decadent yet light, creamy, melt-in-your-mouth fruit pie strawberry banana desserts I have ever tasted, and the first I've ever made. It was so good, in fact, that the above picture was taken just the day after I made it. No, my husband and I are not ashamed.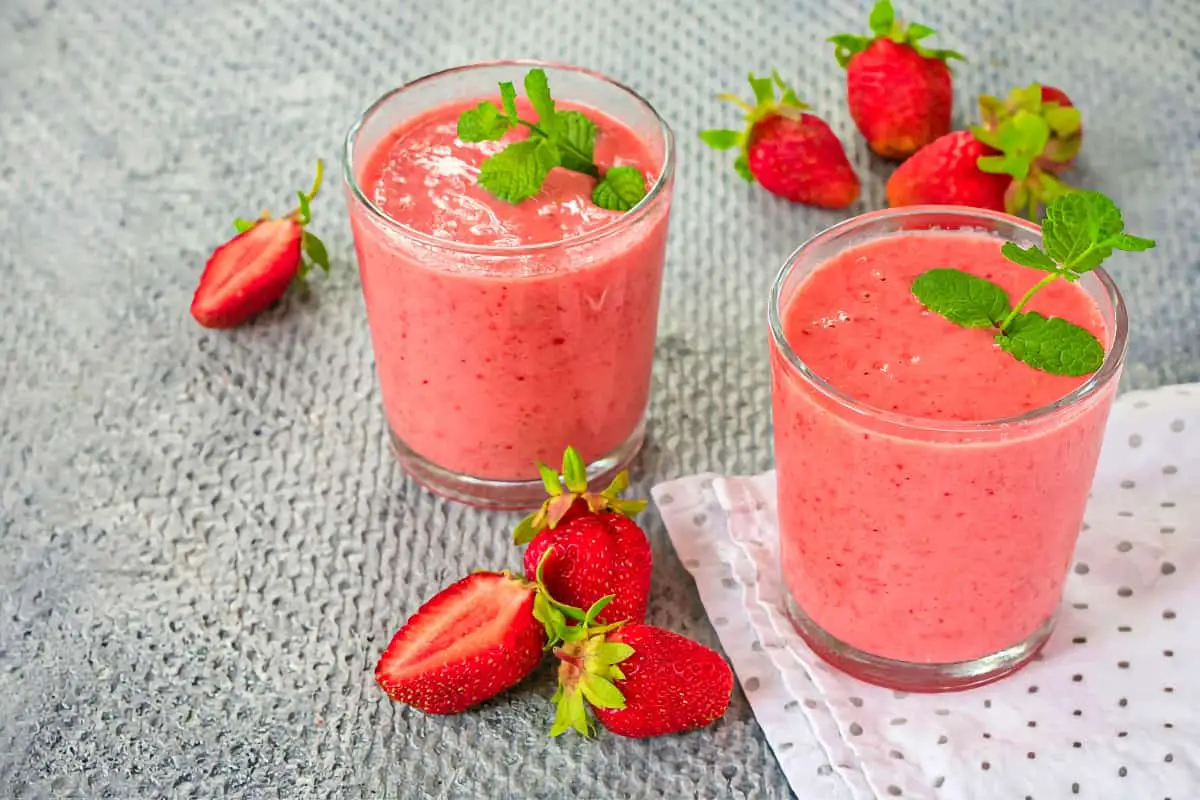 It's a creamy, strawberry banana desserts delight that reminds me of long, summer days. This heavenly concoction is made with banana, strawberries, turbinado sugar, dry milk powder, ice, water, and a drop of pure vanilla extract.
Ready to start experimenting? There are literally hundreds of things you can add to your smoothie to change the taste, texture, flavor, color, consistency … you get the picture.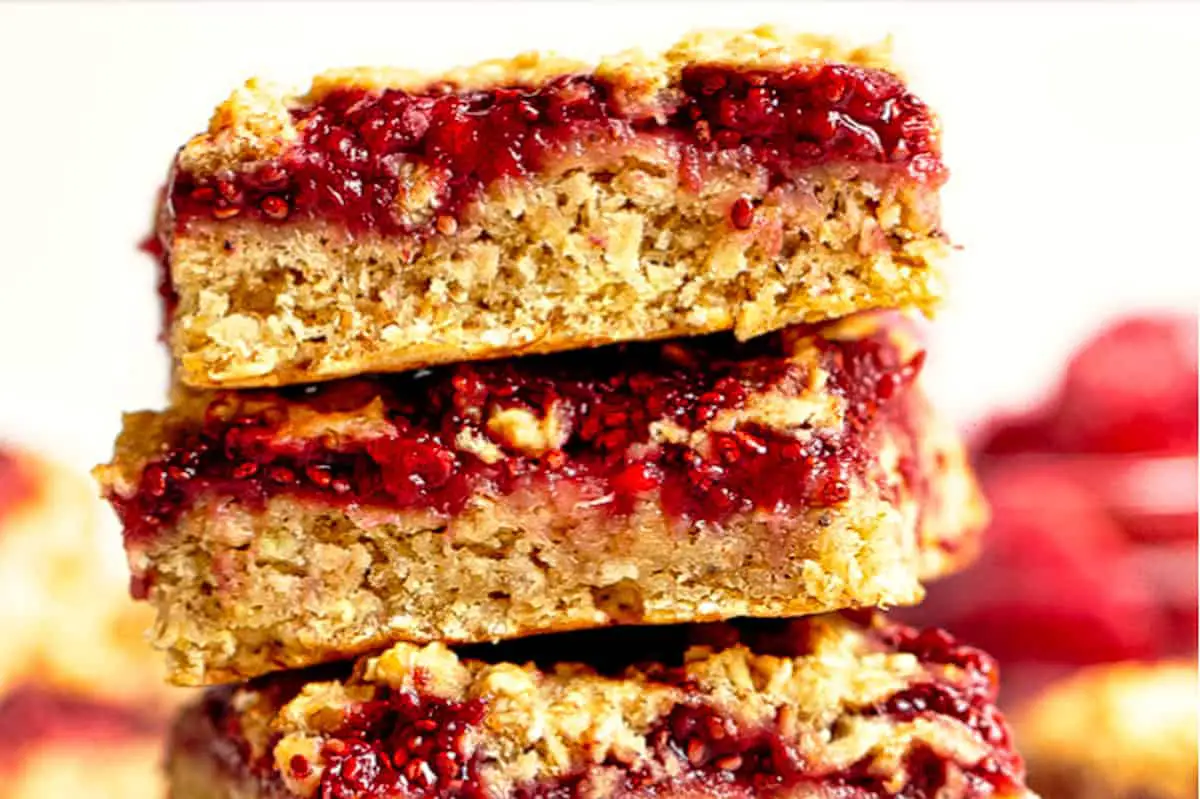 These strawberry banana oat bars are naturally sweetened and made with healthy ingredients like oats, bananas, strawberries, and maple syrup. They make a delicious gluten-free and vegan breakfast or snack.
One of the best things about going back to update old recipes is getting to make the ones that I loved and forgot about like these strawberry banana desserts.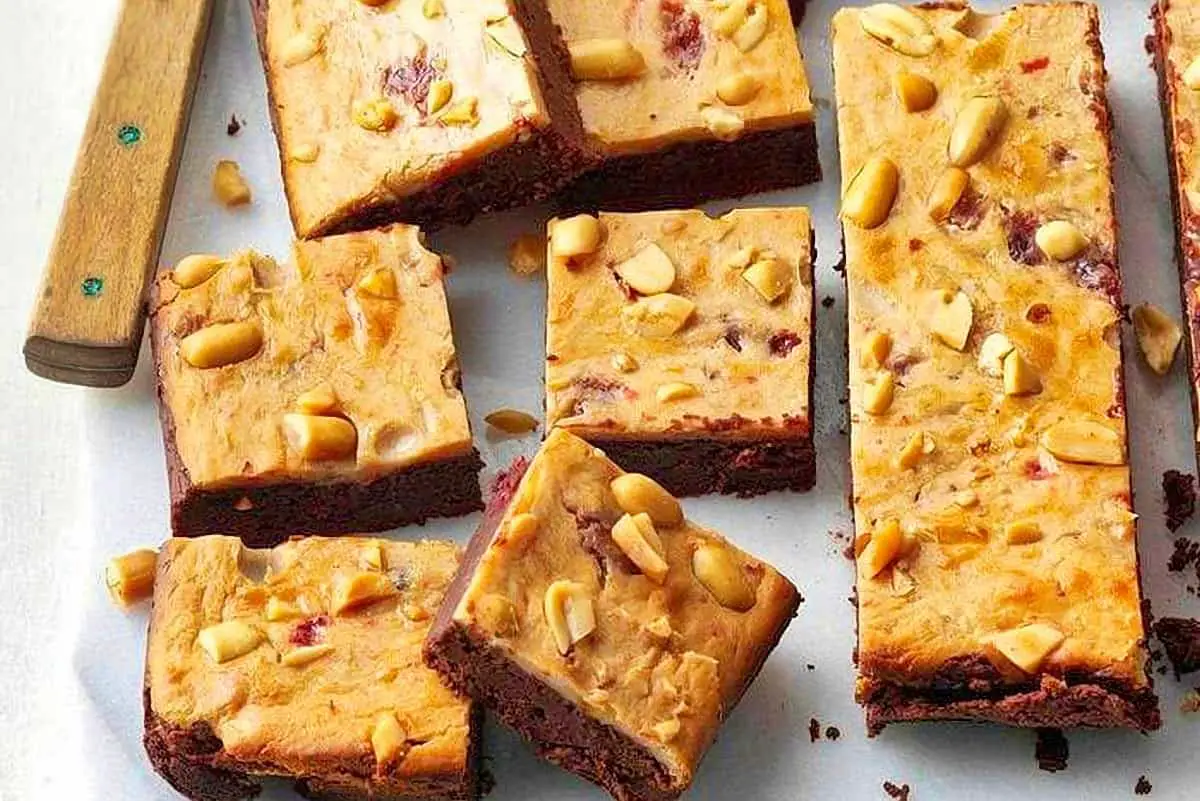 How's this for a strawberry banana desserts dish? All the joy of a banana split without the mess. Everything in this recipe fits into one pan of delectable brownie bars.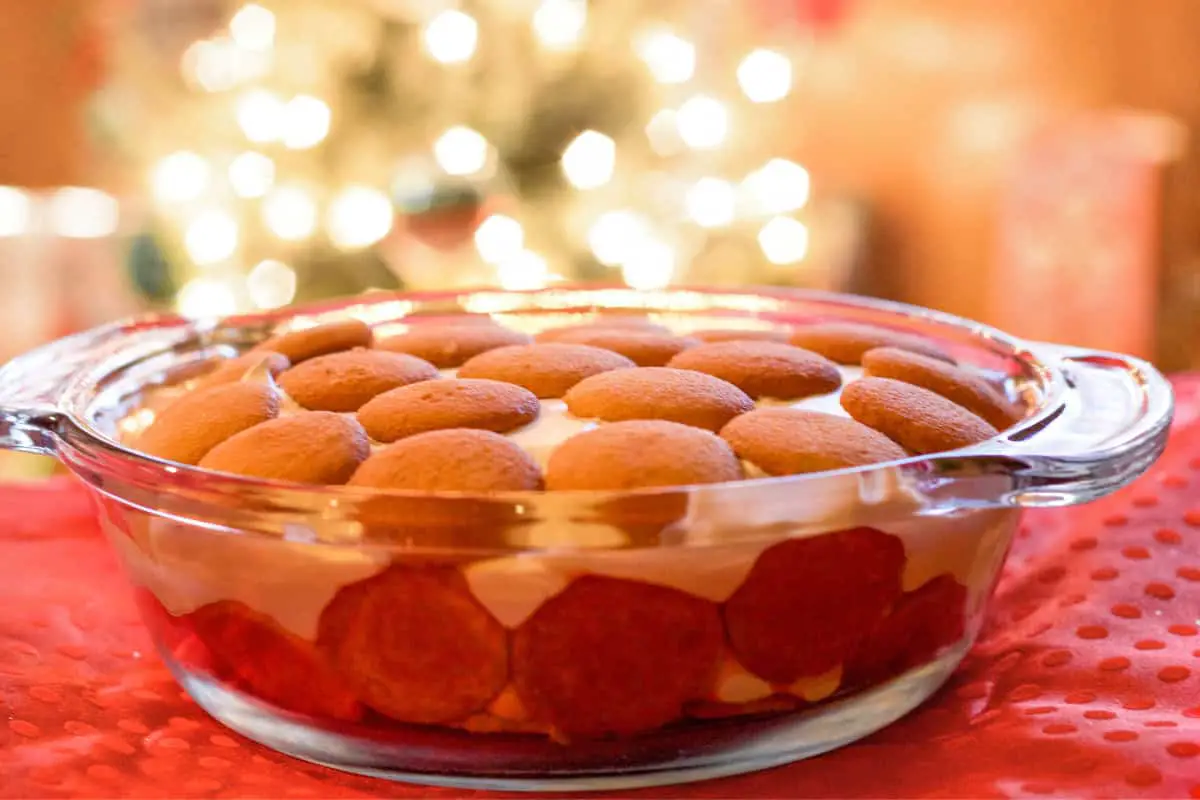 The sweet combination of bananas and strawberries take center stage in our strawberry strawberry banana desserts. Create this tasty treat with our 3-step recipe!
Who doesn't love a great dessert? We already have a mini mason jar banana pudding on the site. So, Kim and I figured, why not add another one. For today's dish, we're sharing our strawberry banana pudding.
It's made with real strawberries and bananas, whipped topping, and vanilla instant pudding. So easy and so delicious! Love strawberries? Take a look at our strawberry ice cream recipe and strawberry cobbler recipes!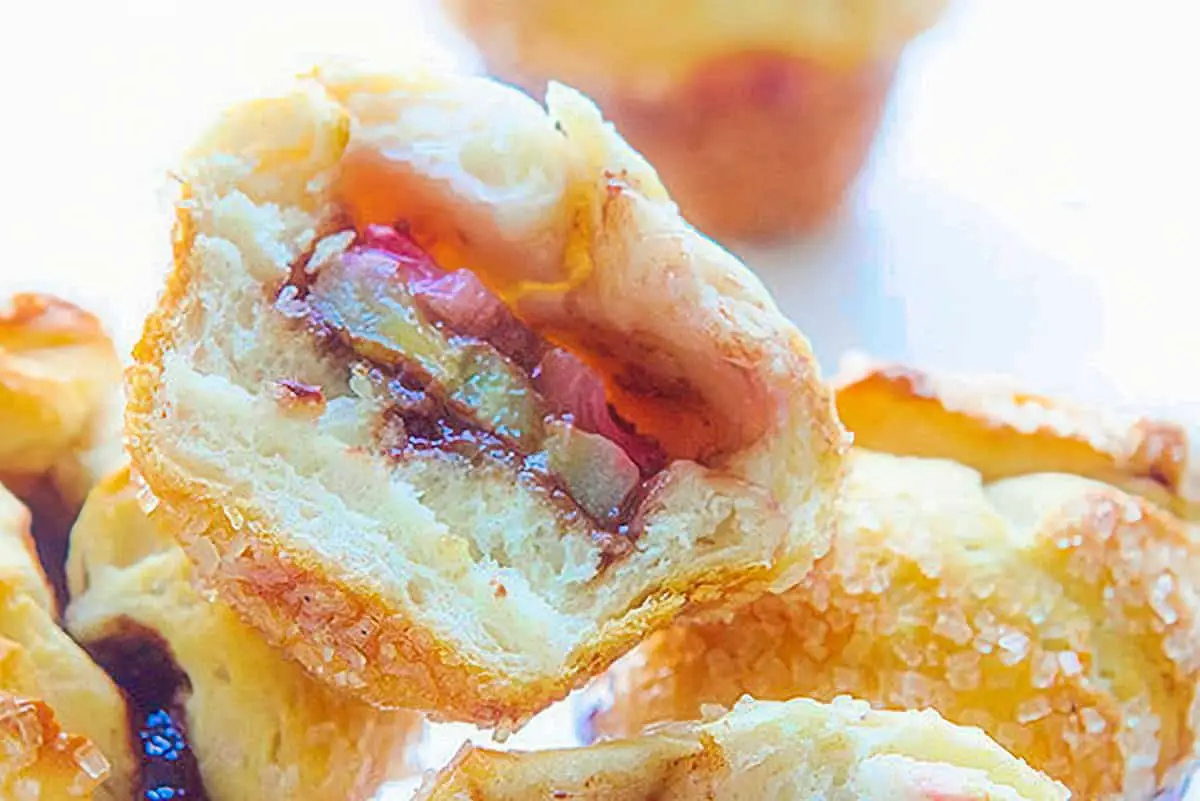 I figured we might as well cover Valentine's Day easy-style. By easy-style I mean—20-minute strawberry banana desserts. Not only is this a five ingredient dessert that's fuss-free, it's nearly flub proof. That is unless you are holding a baby who won't stop swatting at your face for attention in one arm and assembling these in another.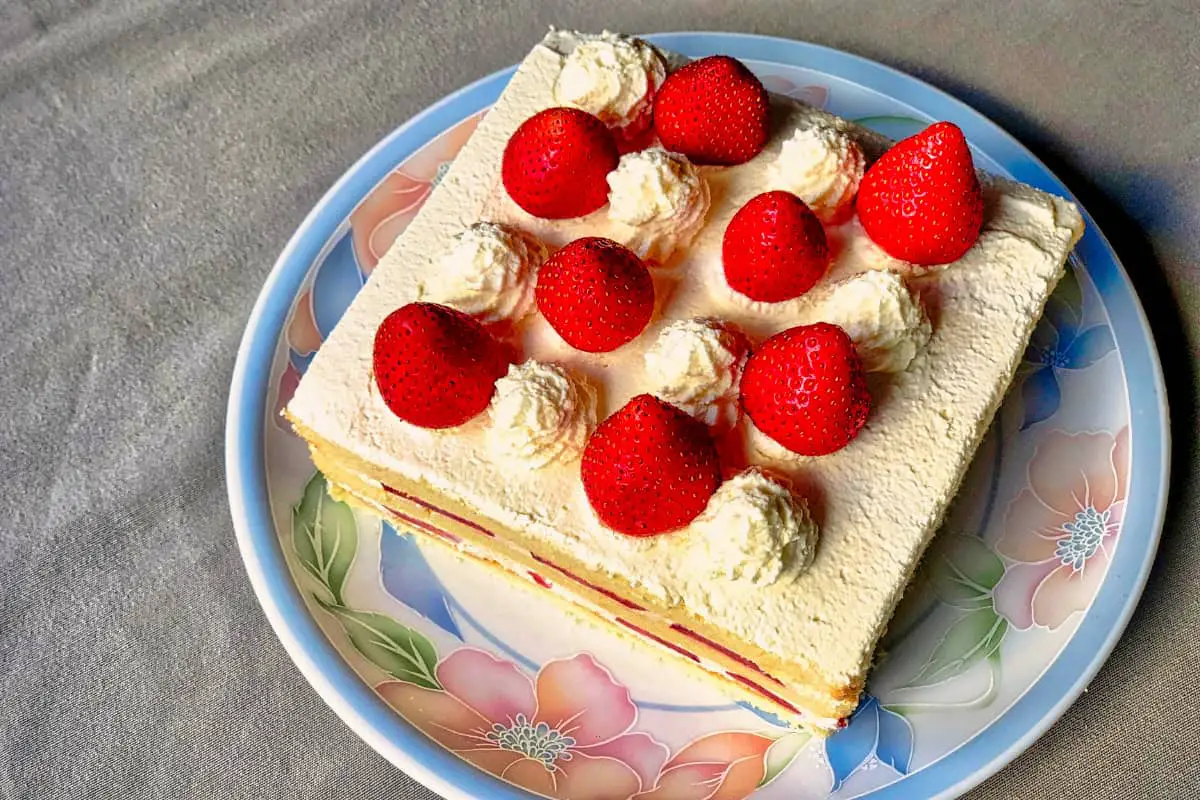 Easy and delicious this Strawberry Banana Poke Cake is a flavorful, fun and unique dessert that combines two iconic flavors into one!
So there is no denying that I adore the flavors of strawberry banana desserts. I also adore poke cakes, more or less because they are simple, flavorful and filling. This Strawberry Banana Poke Cake takes a traditional cake mix and kicks it up a notch and doctors it up slightly to make it rich, flavorful and delicious.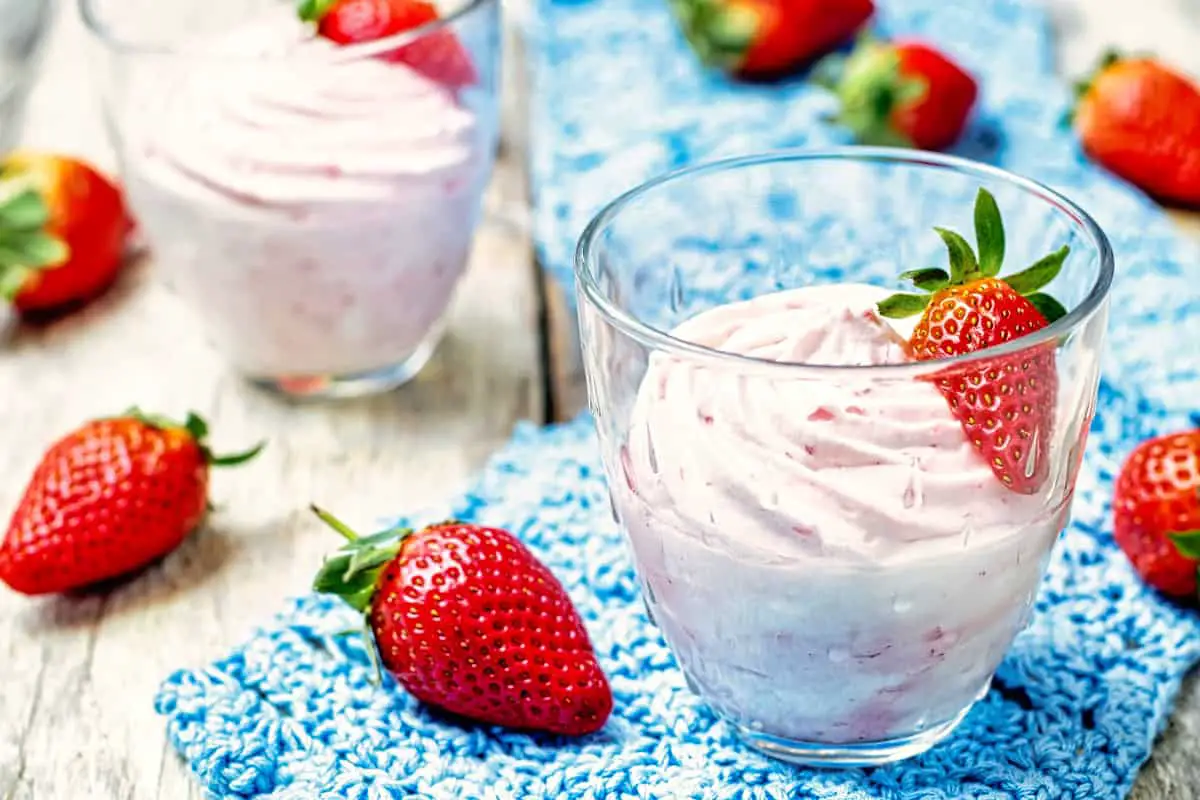 Strawberry Banana Mousse is a simple and easy recipe using jello, whipped topping and fruit. Creamy and smooth, and so delicious!
Sometimes I avoid making new strawberry banana desserts recipes because the many ingredients that I'd have to buy, are pricy. Factor that in with every other expense that pops up during the summer months, and the realization comes that you need to save where you can.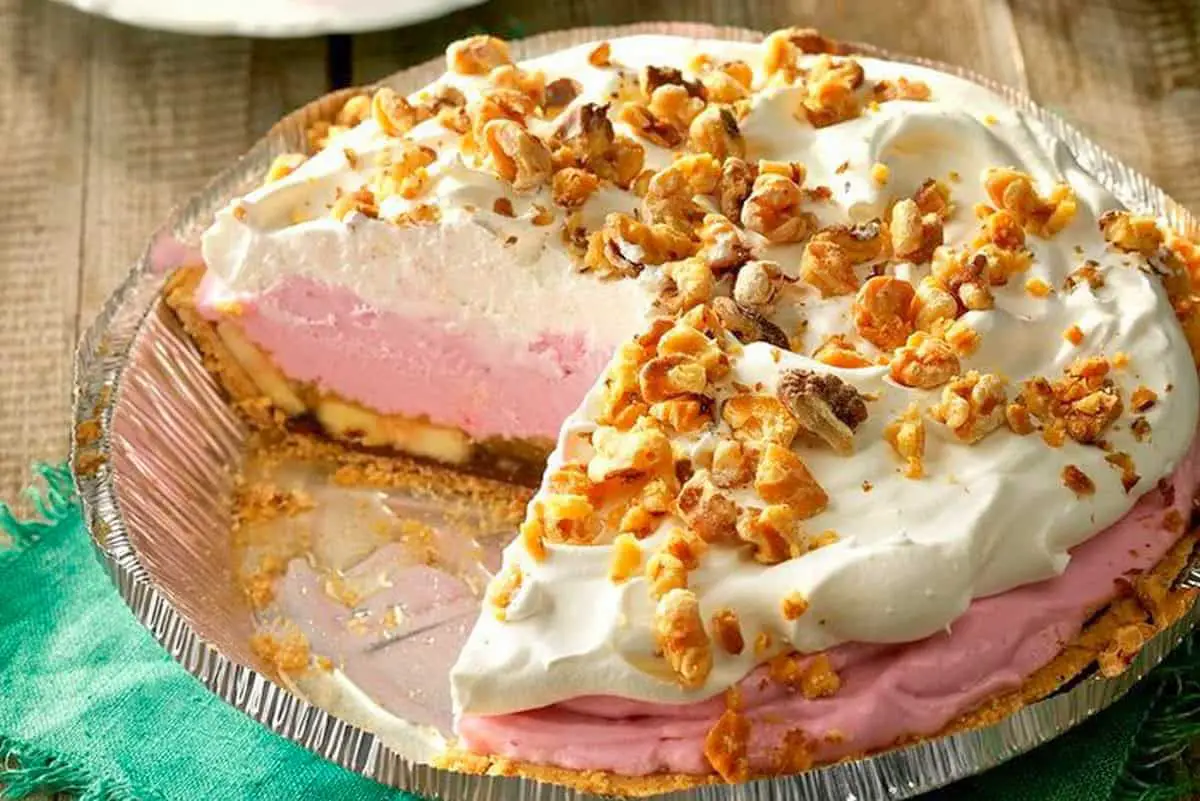 This strawberry banana desserts pick today is special enough to make hamburgers and fries a meal to remember! It's so tall and pretty and just like eating a frozen banana split. Make it ahead to save time.
---
You May Want to Join Our Boondocking Group on Facebook For More Information
You May Want to Join Our Campfire Recipes Group on Facebook For More Information
Check Out Our Recipes On Our Instagram – World Recipes Daily