Traditional Swiss recipes have been being created for almost longer than time, however they are still relatively unknown on the other side of the globe. For those unfamiliar with Swiss Food, it's time to learn more about these savory dishes. Keep reading to learn more about five of the most popular traditional Swiss recipes why you'll fall in love with them.
What do you imagine when you think of Swiss food? You might envision delicious meats, cheeses, and pastries that are exported around the world. And while all three are true, there is much more to explore in Switzerland. With a population size of 8.8 million people, this country has a lot to offer in terms of culinary diversity – they have everything from cheese fondue and raclette to stews or pasta bolognese.
Swiss Food: There's Something for Everyone
What makes traditional Switzerland recipes different than others? Well, first off, many traditional Swiss food options are based on meat, so if you're a vegetarian or vegan, you will be in for some tough times. On top of that, even though we can't deny how delicious these foods are.
Many traditional Switzerland recipes use heavy cream and/or butter as an ingredient which may not be healthy depending on your diet goals. Fortunately, for those who prefer lighter fare- salads, light soups, and vegetable appetizers such as radishes can also be found in Switzerland food.
Also, people love Swiss food because it is a hearty yet comforting food. All ingredients are natural and fresh, including local produce like berries and mushrooms. Most Swiss food can usually be made gluten-free by substituting flour with cornstarch or rice flour. What's more? traditional Switzerland recipes contain a wide variety of flavors.
A few common ones include spicy, sweet, salty, sour, and bitter flavors. The flavor combinations used in Swiss cooking often surprise foreigners who don't know what to expect before trying the dish themselves.
5 Most Popular Food From Switzerland
1. Rosti
This traditional Swiss recipe consists of grated potatoes, fried onions, salt, and pepper that are then mashed together and cooked in a skillet with butter or bacon fat until golden brown on both sides. Served alongside eggs and bacon for breakfast or lunch or as a side dish with dinner, this is a hearty meal for any time of day.
2. Fondue
This popular dish consists of melted cheese (typically Swiss Gruyere) combined with white wine, garlic, kirsch or beer, and flour to form a white sauce. The traditional Switzerland recipe is served at the table in a pot over low heat so guests can cook pieces of bread to dip into the cheese mixture by using forks to spear them from communal bowls containing the dipping ingredients.
3. Zurchergeschnetzletes
This traditional Switzerland recipe was created in Zurich and consists of different types of meats (sausages, ham hocks, salami, bacon), vegetables such as onions and carrots, dried fruits like prunes and apricots, along with herbs like marjoram. The final result is moistened meat that has absorbed flavors from the other ingredients around it.
4. Bundnernusstorte
This is a traditional Swiss cake with a variety of different fillings. The base is made from crushed hazelnuts with cocoa powder, flour, and butter pressed into it to form a crust. The final result is a light-textured chocolate dessert that's satisfying enough to serve as an entire meal if you're feeling hungry.
5. Berner Platte
This traditional Swiss recipe typically includes beef brisket slow-cooked for many hours and boiled potatoes. When cut open, the inside should be pinkish red. This dish is usually served with gherkins, horseradish, and mustard to enhance its flavor profile even more.
5 Most Popular Questions About Food From Switzerland
What is Switzerland's most famous food?
The fondue and raclette are the most well-known dishes from Switzerland, but there are many more traditional Swiss recipes that you will also enjoy.
What do Swiss eat for breakfast?
The swiss breakfast may include bread, margarine or butter, honey, cheese, yogurt, fruit juice, and a boiled egg. They typically drink coffee with their breakfast as well. Some people will take a small piece of bread with cheese if they have time before heading out to work at 8am.
Is Swiss food healthy?
While traditional Switzerland recipes are usually healthy, it's not necessarily as nutritious as you might think. Swiss people prefer to eat their dairy products in liquid form and eat very little meat with their meals because it's expensive. The result is a higher fat consumption and lower protein consumption than you'd get in other western countries.
What is Switzerland's national dish?
The national swiss food is Rosti, fried grated potatoes served with ham and eggs. The traditional Switzerland recipes for Rosti can be served plain like an omelet, topped with vegetables like spinach, cabbage, or chard, made into hash browns by adding onion and bacon.
They can be turned into a casserole by adding tomato sauce. It can also be served with sauces such as creamed mushrooms or red wine sauce.
What should I eat when I'm in Switzerland?
When you're visiting Switzerland, make sure to try Raclette or Fondue! These dishes require your guests to bring their own food so that everyone has something different on their plate.
30 Delicious Traditional Swiss Recipes You'll Love
---
---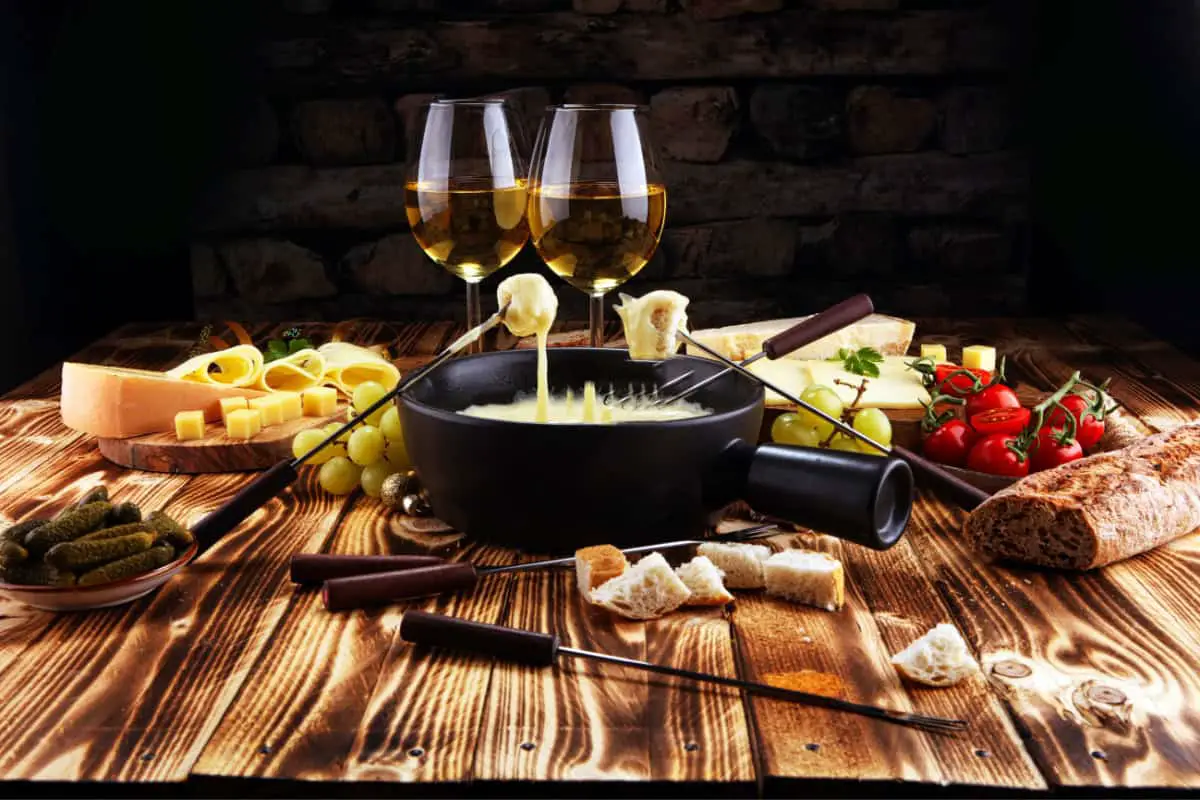 We're keeping it retro and cheesy today. Pull out your skewers, because it's time for Cheese Fondue! This post covers how to make cheese fondue at home, from the kinds of cheese to use to what to dip in fondue.
During my work-term as a cook in Switzerland, I had the good fortune of being exposed to a lot of new foods I had never tried before. Cheese Fondue being one of them.
A simple Swiss food best enjoyed with friends, Swiss cheese fondue can be enjoyed year round, but is especially popular over the holiday season and New Years. Surprisingly easy to make, fondue is best made with just a few simple ingredients. Serve it with a nice glass of wine, and some rustic sourdough bread!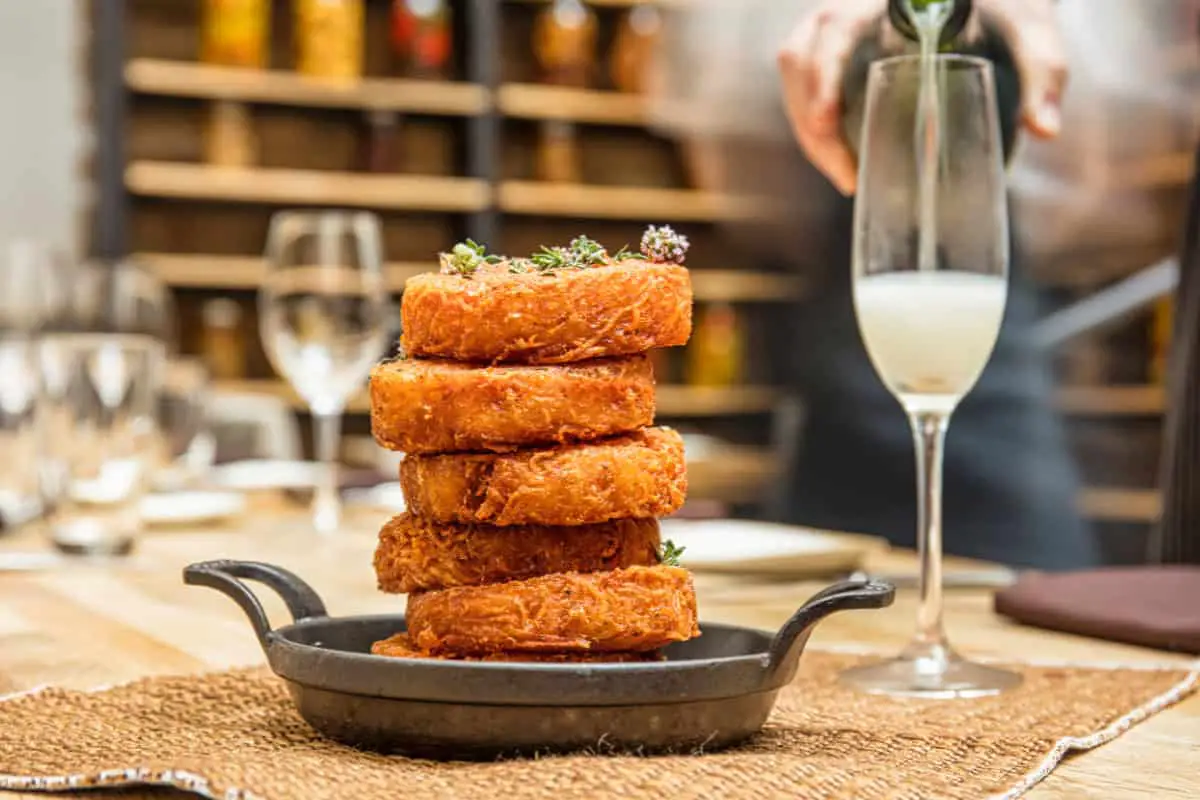 Traditional Swiss recipes for Rostis (or properly spelt rösti), which originate from Switzerland, typically are pan fried in a medium(ish) skillet then cut up to serve as a side dish for a meal;
If you like your Potato Rosti crispy instead of soggy, and deep golden instead instead of burnt, don't skimp on the fat. If you want ultimate flavor, use clarified butter like the Swiss do instead of butter or oil – it's super easy to make your own.
And if you want ultra ultra crispy, make small thin ones instead – they are literally potato crisp crispy!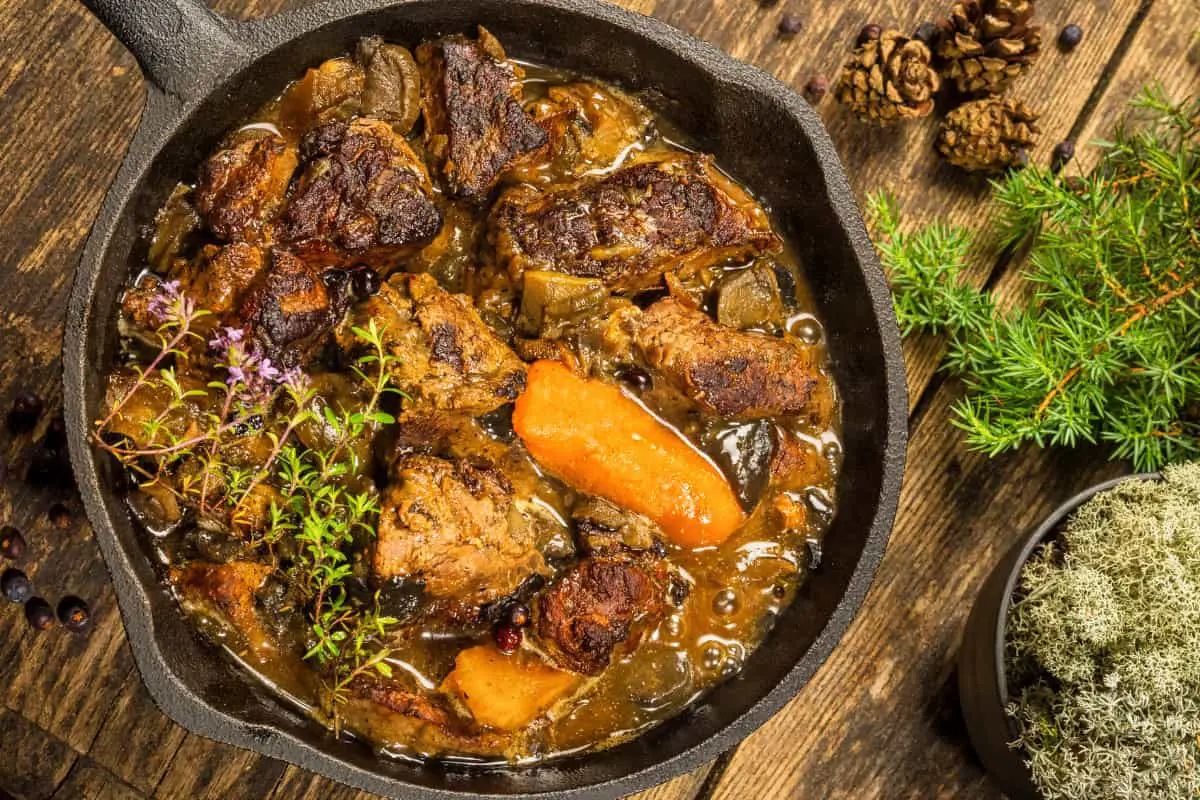 Zurich Ragout—or Zürcher Geschnetzeltes in German–is known as Züri-Gschnätzlets (Zsur-ē-Gshnetz-lets) in the Swiss-German dialect.
This simple ragout or stew recipe in a white sauce is made with mushrooms and white wine. It contains many of the typical Germanic flavorings, including parsley and lemon zest, a recent addition to German cuisine.
Delicate but quick to make, this dish may find its way into your heart through your stomach. Veal loin and kidney are traditionally used but pork loin may be substituted. It is traditionally served with Rösti (Swiss hash browns) and a white Swiss wine (or try a pinot grigio or Grüner Veltliner).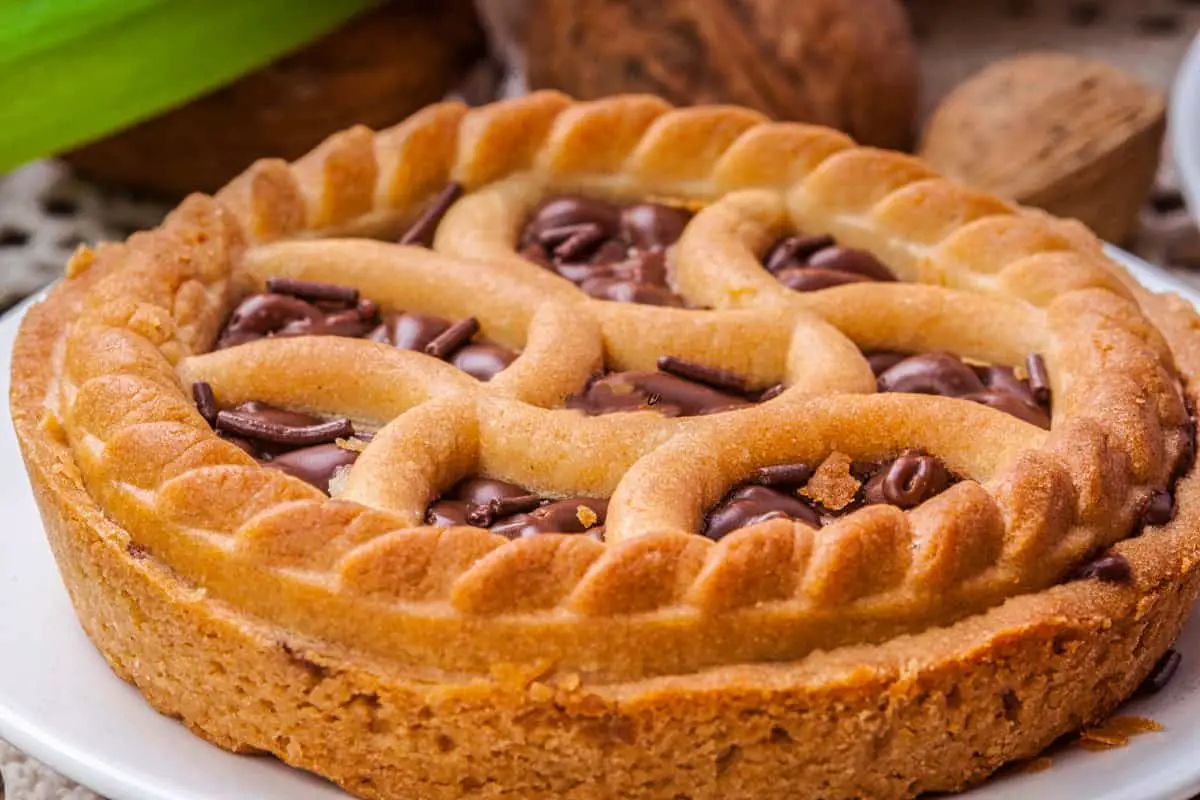 This is a traditional Swiss recipe for a walnut tart from the Canton of Graubünden. A dense, chewy and crunchy personal favorite. Perfect with coffee!
The prompt answer to this question was the traditional Swiss food "An Engadiner Nusstorte would be great!". Good idea in this cold and snowy day! It's a rich caramelized pie that serves at least 12 persons, it's easy to prepare and can be stored several days and can be prepared in advance (wrap in foil to store it).
I used a 10 inch pie mold, self picked walnuts and honey from our bees!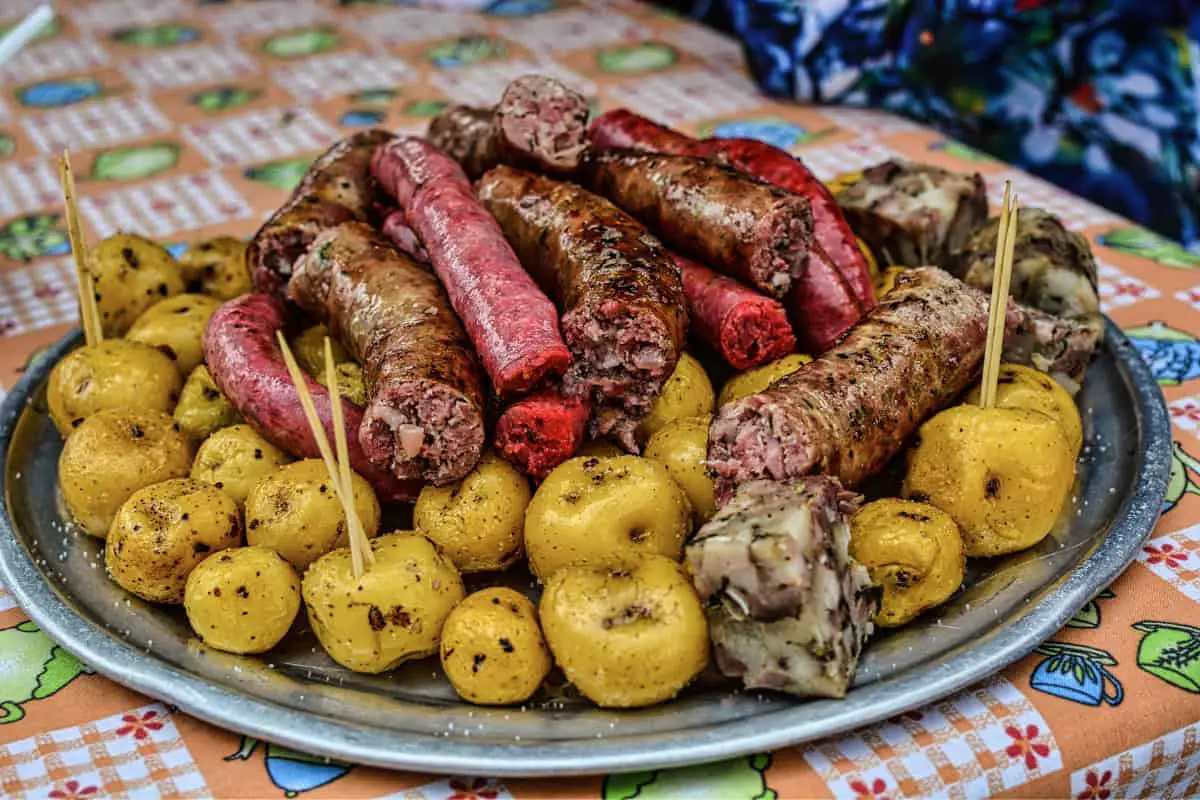 This traditional food choice for Berner Platte, consists of a variety of meat, offal, sauerkraut, potatoes, and French beans. It is one of the national dishes of Switzerland.
Berner Platte is not a casserole dish, but rather a dish in which all meats and vegetables are cooked separately and then put together. For this reason, sometimes Berner Platte can be served as an open buffet. So you can create your own Bernese plate by choosing the pieces you want.
There is not really a traditional Switzerland recipe since all the food uses different recipes.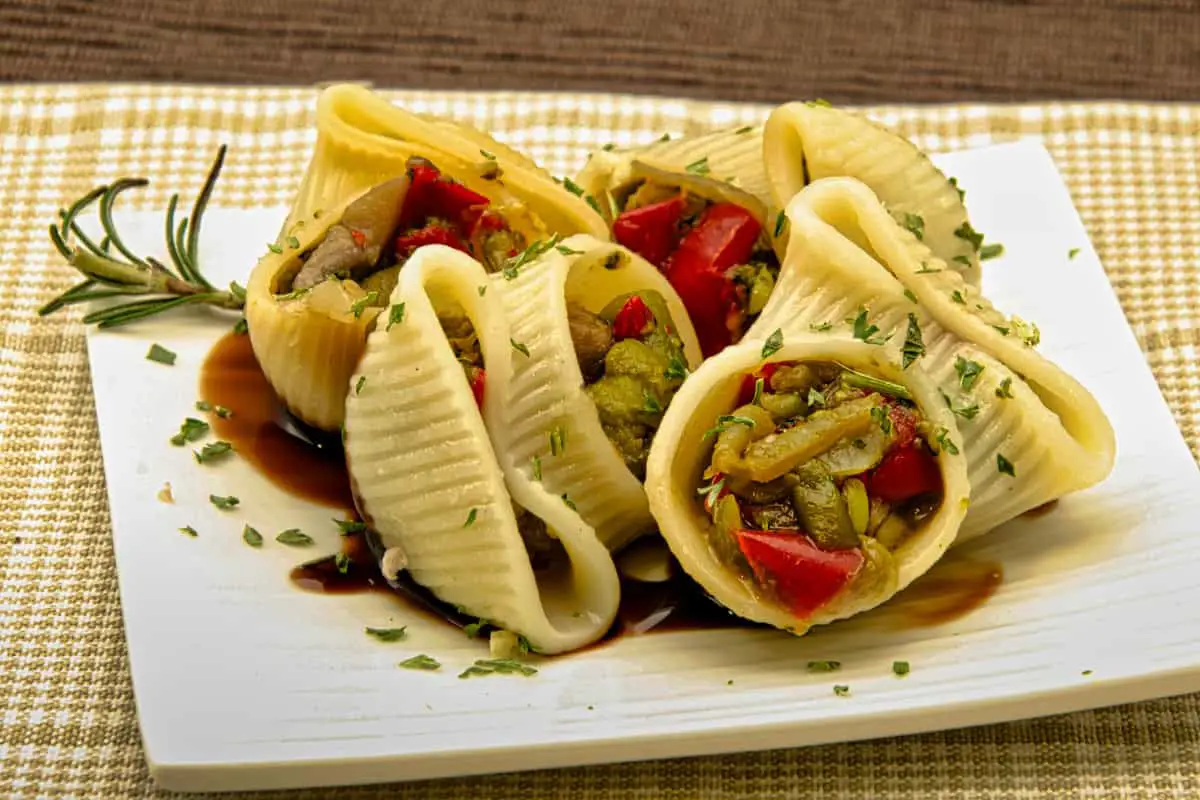 A traditional recipe for pasta from Switzerland. The half-spiral, half-shell shape of this pasta makes it the ideal match for the chunkiness of this sauce, cupping the little pieces of prawn perfectly. Tomatoes and light white wine are a late-summer match made in heaven, proving that pasta isn't only cold-weather comfort Swiss food.
You May Also Like: 30 Of the Best Traditional Hungarian Recipes 
This is a traditional swiss recipe for Zurich-Style Veal with Creamy Mushroom Sauce (or Züricher Geschnetzeltes), served with crispy and golden Smashed Potatoes. A classic Swiss food from Zurich which is easy to make at home.
Züricher Geschnetzeltes is almost always presented in two serves in restaurants, allowing the diner to enjoy this Swiss food while it is still piping hot.
This means that while you are enjoying the first serve, the remainder of the dish is kept warm for you on the side until you are ready to help yourself to more.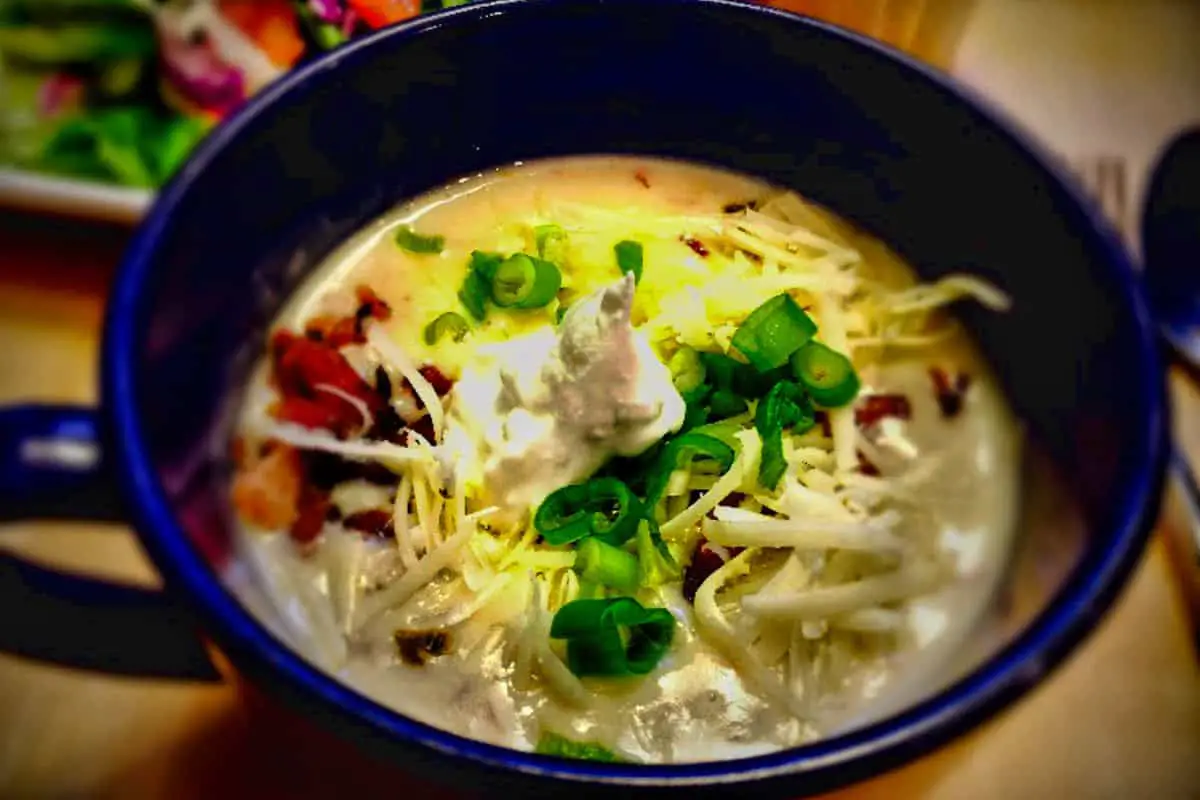 This spicy traditional Switzerland recipe for Swiss potato soup is spiced up with cayenne pepper, ladled over grated Gruyère, and topped with sliced scallions, giving a full complement of flavors and textures that is fun to eat and delicious
Use leftover mashed potatoes for this spicy Swiss food. Cayenne pepper supplies the heat and scallions add the right amount of onion flavor.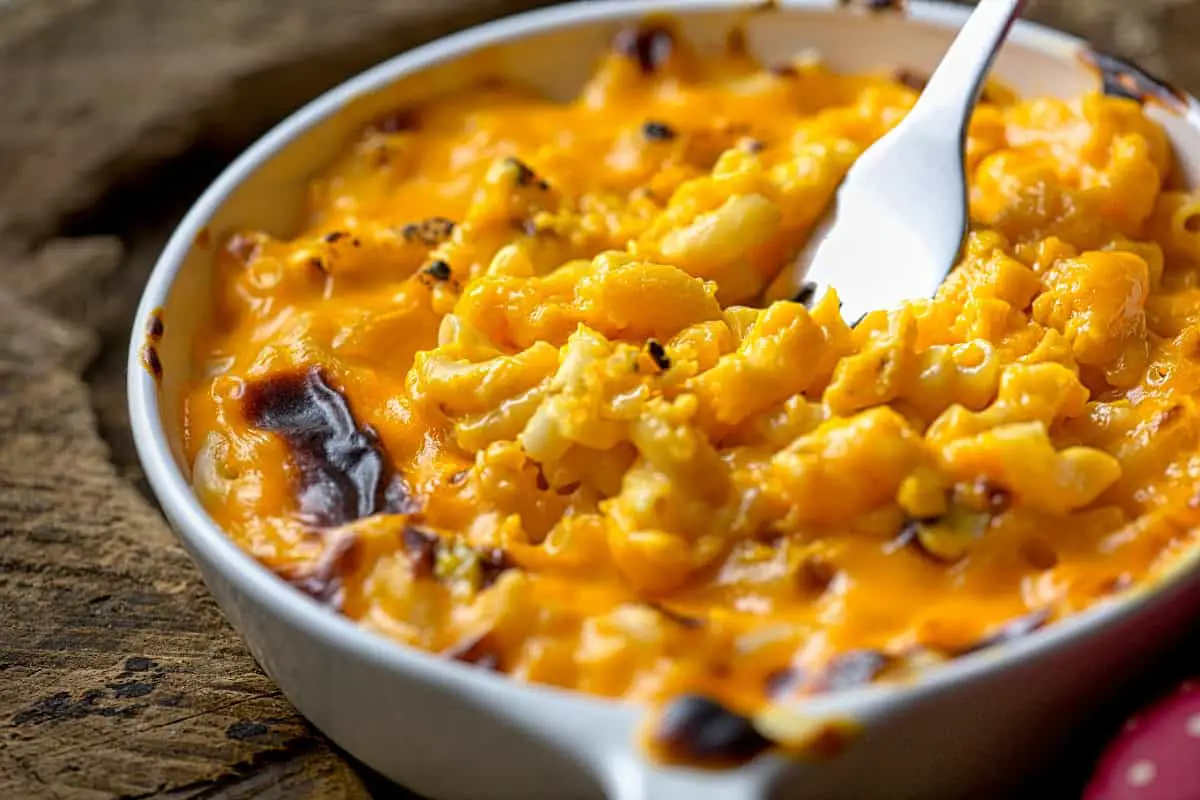 Looking for a delicious pasta bake like no other? Bored of traditional mac & cheese? Try making this Swiss food edition of bake/mac & cheese! It's a signature dish in Switzerland that tastes amazing!
Älplermagronen is one of the tastiest and simplest traditional Swiss recipes you can make! It's a Swiss food similar to your typical Mac & Cheese but so much better! "Älpler" means mountain and "magronen" means macaroni in Swiss German.
In English, this traditional Swiss recipe, is often known as "Swiss alpine macaroni". It differs from your traditional mac & cheese because it also consists of cubed potatoes, bacon and onions. Expatica covers a list of the best Swiss dishes to try and Älplermagronen is definitely one of them!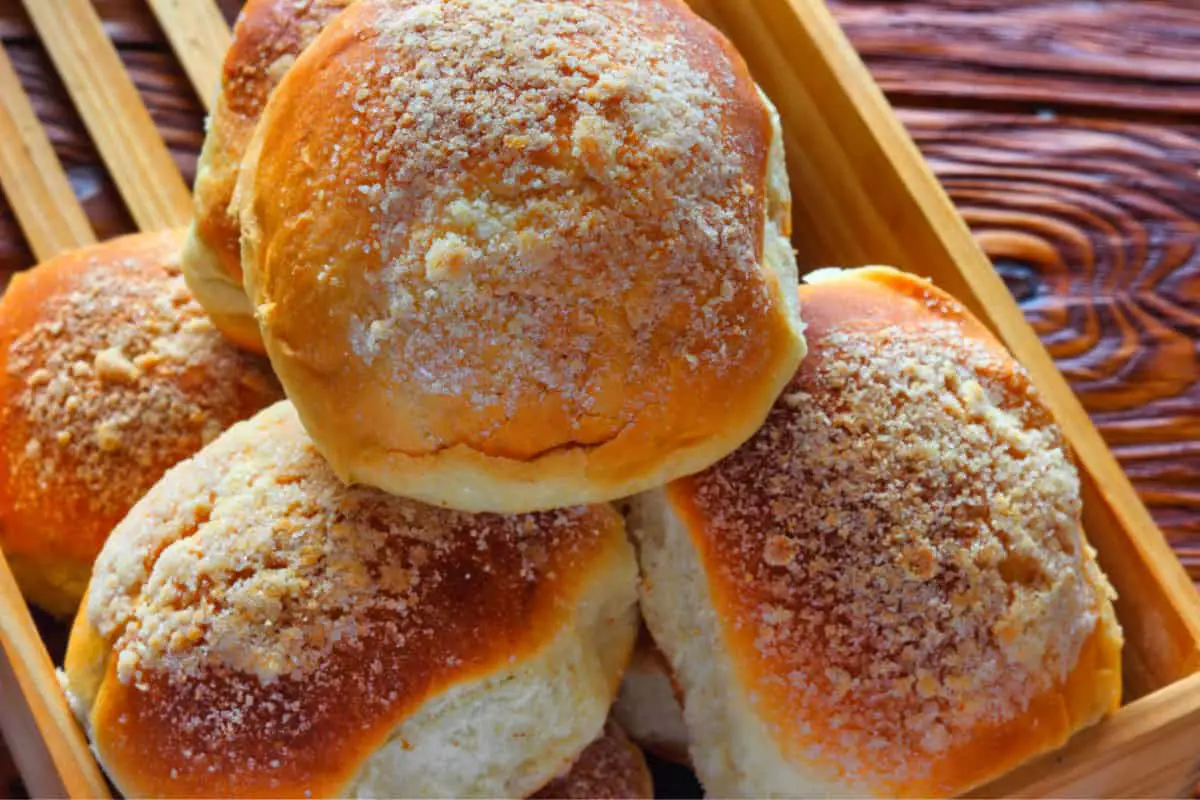 Swiss food may not be as well-known for the quality of its bread—in comparison to chocolate and cheese, for example—but it should be. With over 200 different types of Swiss bread—delicious crusty loaves, saffron-tinted breads, flatbreads topped with cumin seeds and many more—you can always find a new one to try.
As an American living in Switzerland, I especially enjoy trying the traditional Swiss recipes, and particularly those with strong regional connections. My latest discovery is a sweet, yeasted bread roll made with raisins and lemon zest from the Swiss canton of Graubünden known as Bütschella.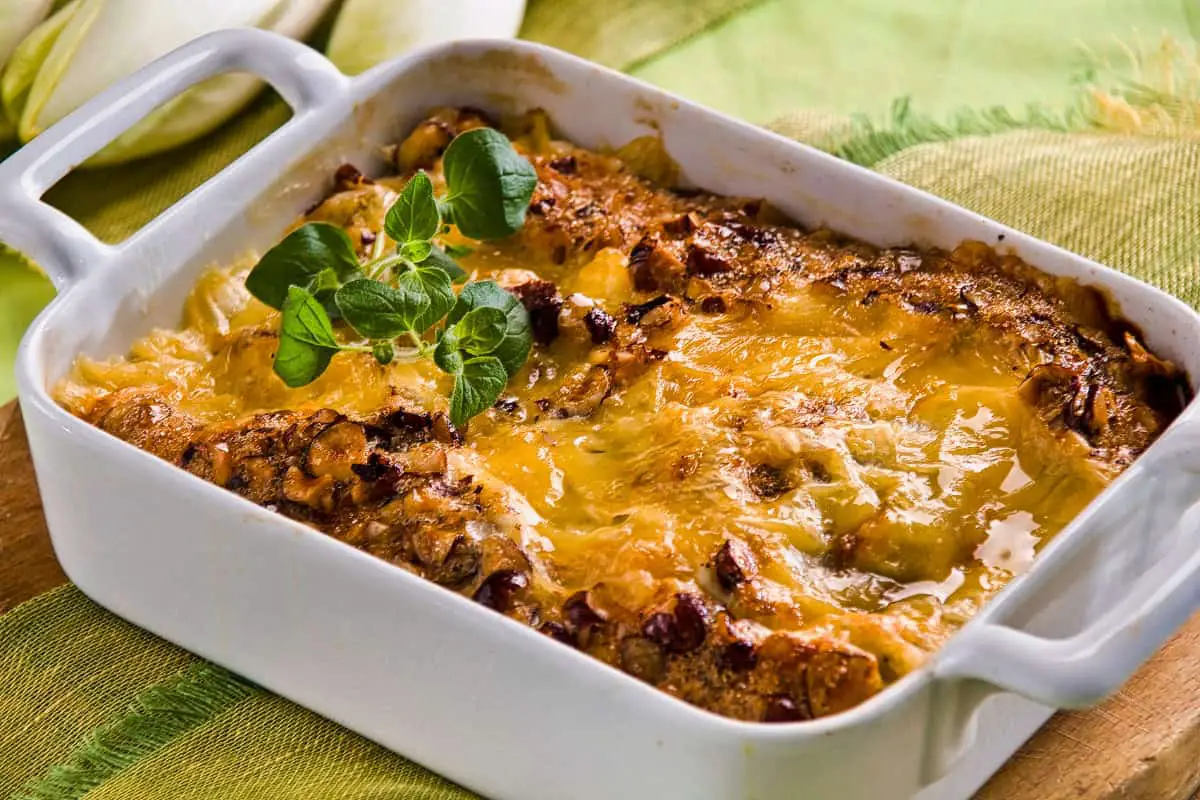 All my life I have been eating fermented food as the proof of it is in my gut. I have a healthy gut flora and digestion.
Sauerkraut is a good source of pro- biotic and favorite Swiss food , due to its fermentation is very important for your gut. The fiber and supply of pro-biotics improve digestion and promote the growth of healthy bowel flora, protecting against many diseases of the digestive tract.
Make this traditional Switzerland recipe the easy way. Swiss cheese and canned cream of chicken soup make a quick sauce for a savory ground beef and noodle dish.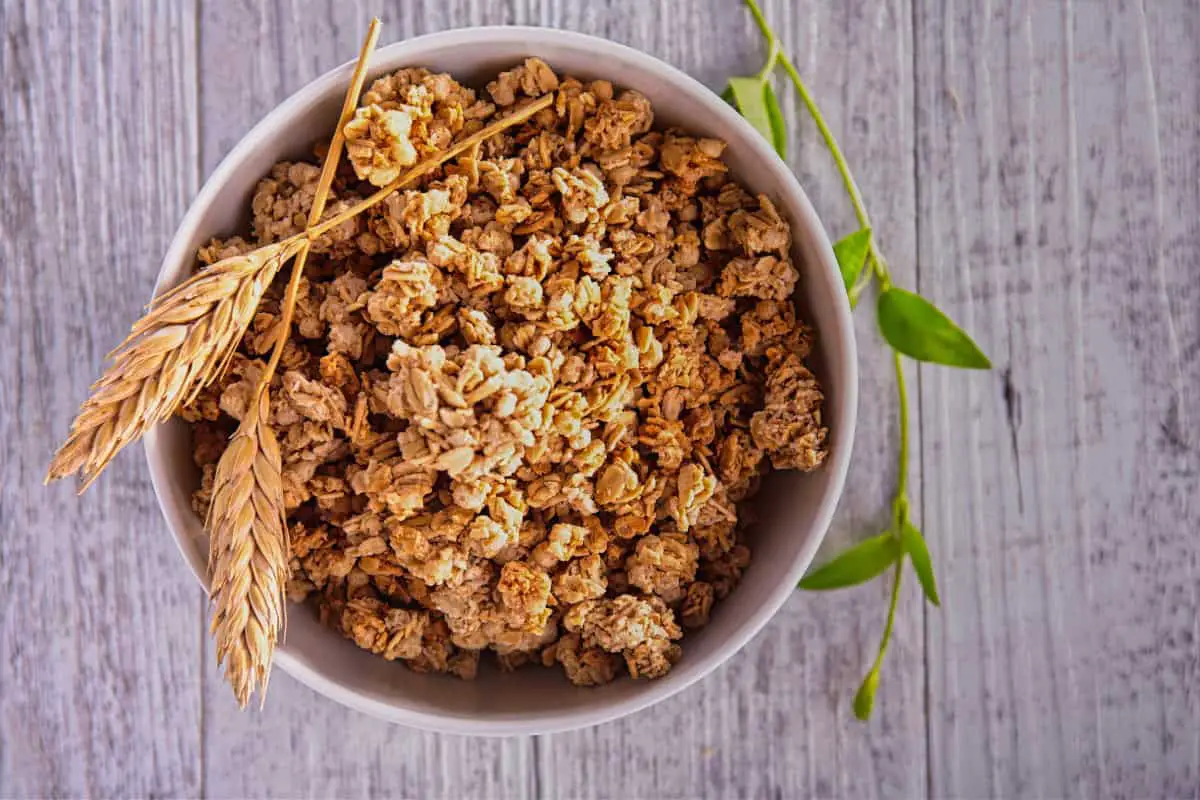 Here is the original Swiss recipe for bircher muesli that was developed around the turn of the last century by Swiss physician Maximilian Oskar Bircher-Benner.
The original recipe for this Swiss food requires a two-step process. Raw oats are plumped with water in a container overnight. When ready to serve, sweetened milk, grated apple with lemon juice, and chopped nuts are added.
It is interesting to note that this original recipe now reflects the modern Food Guide Pyramid recommendations set forth by the USDA.
You May Also Like: 25 Of the Best Traditional Portuguese Recipes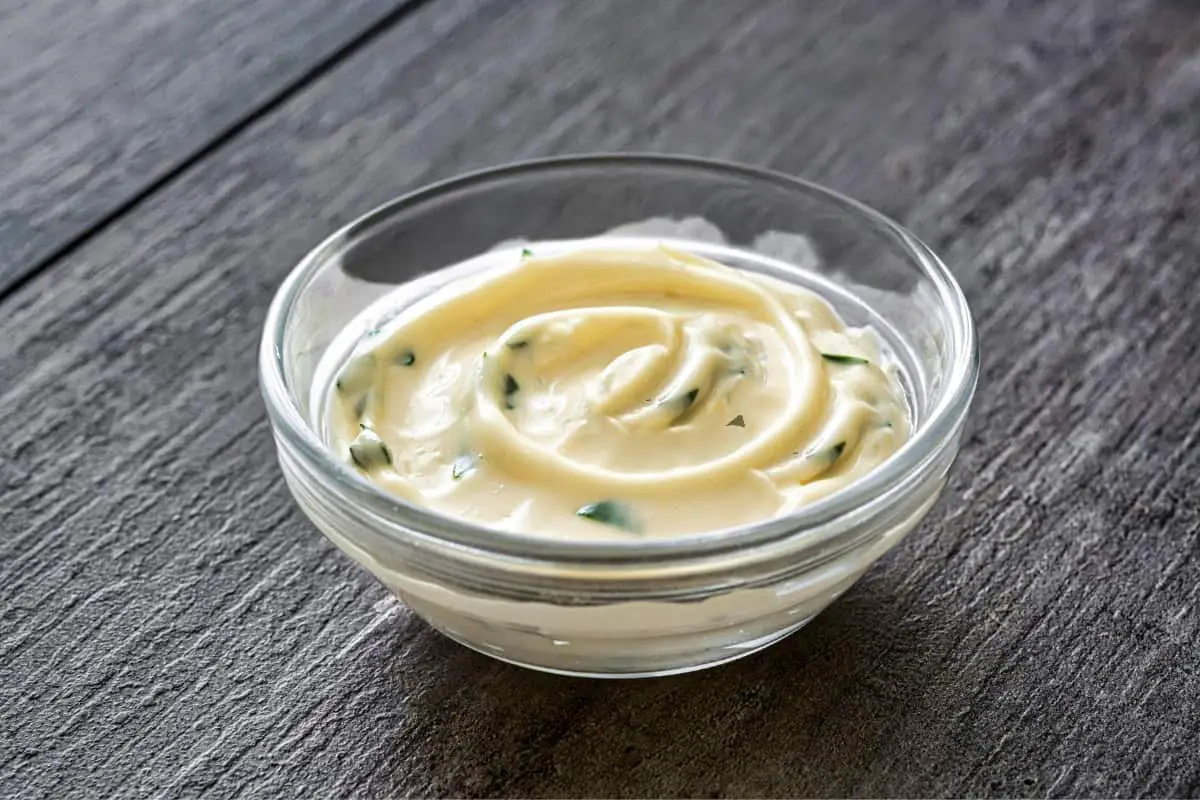 A simple three ingredient Swiss cheese appetizer recipe, this Swiss Cheese Dip is ready in no time! The traditional Switzerland recipe is served chilled and perfectly accompanies veggies, crackers, toasted bread and chips.
This Swiss food contains cheese and mayo dip is perfect when you get some surprise company, as it takes minutes to make. You can eat it right away, but I think it only gets tastier as it chills in the fridge and the flavors get a little time to get more acquainted.
We have served it a number of ways, from using it as a chip dip, to a Swiss cheese spread for crusty bread and crackers. I love it as a veggie dip, too. Plus it's a little more on the healthier side that way.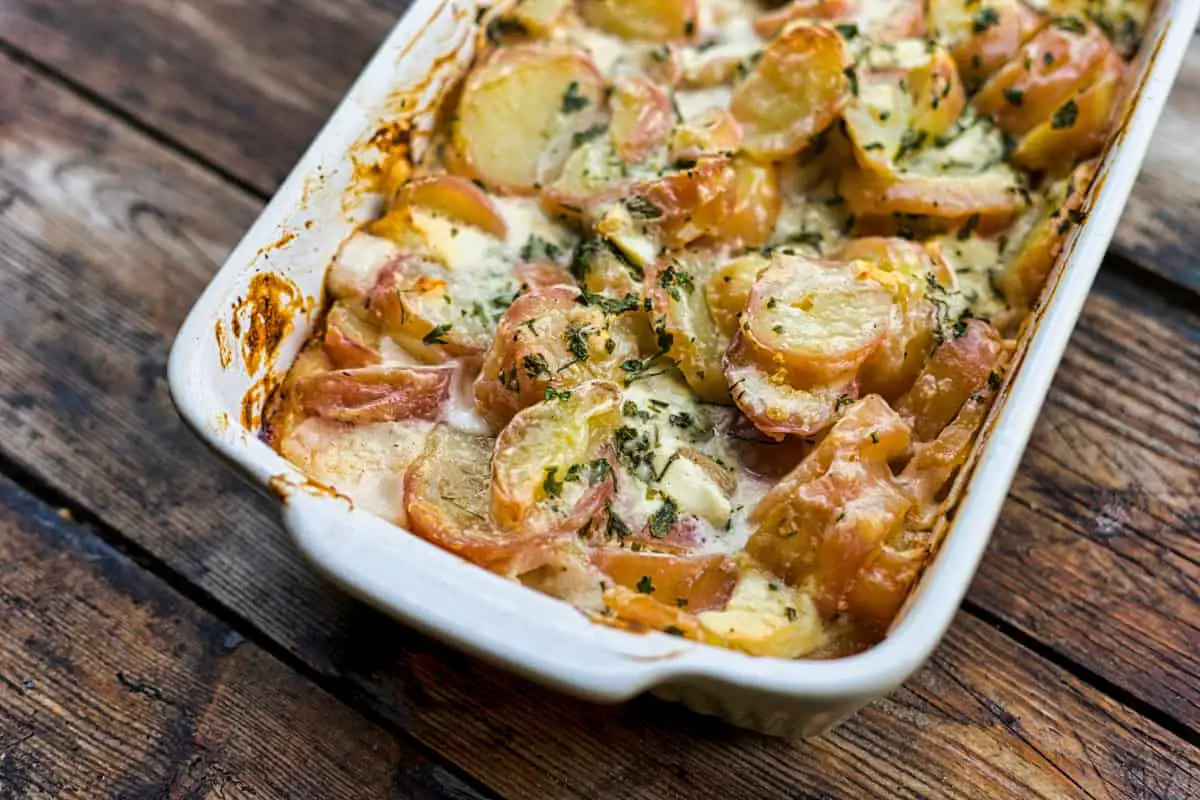 These Swiss Potatoes are an easy Swiss food side dish to prepare and tastes delicious. Warning – they are addicting! What's not to love about potatoes and ooey gooey cheese? The potatoes come out tender and perfectly cooked. My favorite part is that golden Swiss cheese on top. I couldn't stop eating it!
Serve this simple traditional Swiss recipe with some chicken or beef. It's a recipe I've been making for years and is always a hit! Not a fan of Swiss cheese? Experiment and try another type of cheese that you enjoy. Potatoes and cheese are a winning combination, don't you think?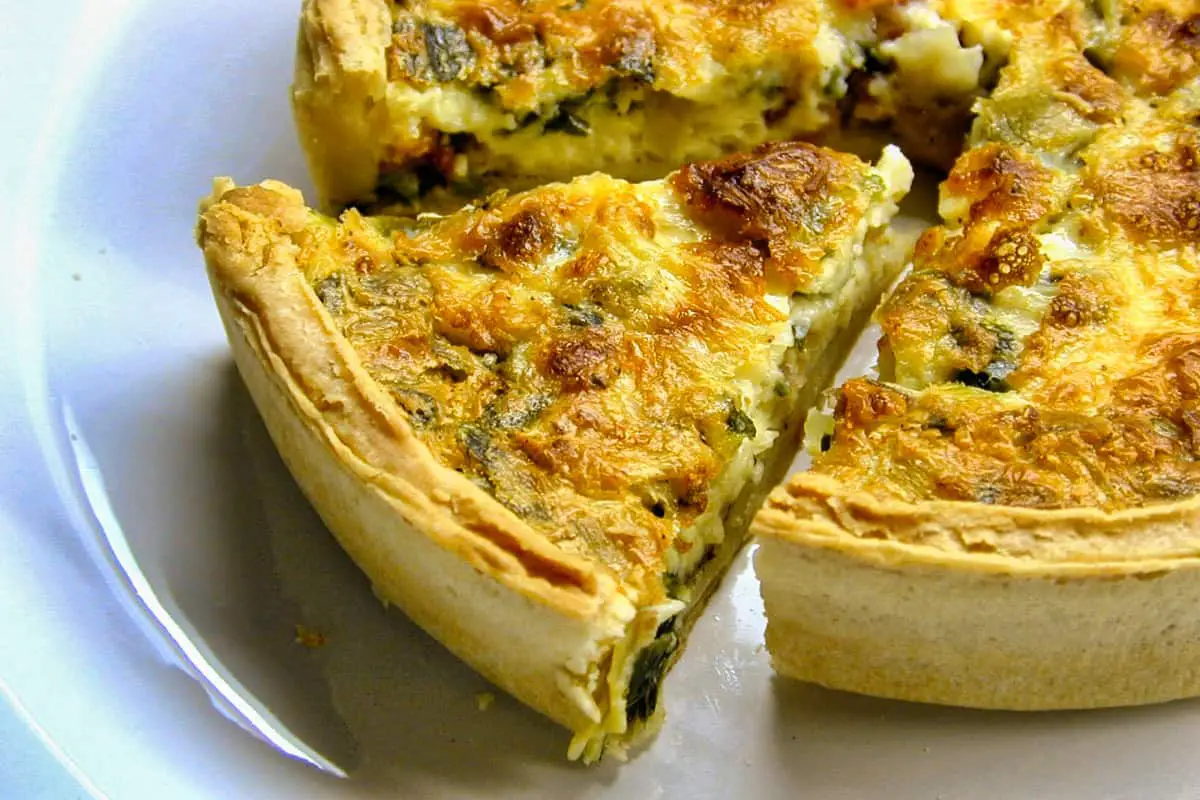 I served this traditional Swiss recipe for a tasty caramelized onion and Swiss cheese quiche for brunch last week when our niece, Abigail, made a quick four-day visit to Washington. She brought her little guy, Maverick, with her and we felt very honored that she made some time for a visit with us.
I used a standard rolled flakey pastry crust studded with Swiss cheese and fitted into a 11-inch tart pan with a removable bottom. The filling has a layer of caramelized onions, a layer of Swiss cheese; then a smooth and creamy filling. It is finished off with a generous sprinkling of crisp crunchy bacon on top.
I served the quiche with fresh hot lemon buttermilk scones, homemade strawberry jam and a platter of fresh fruit.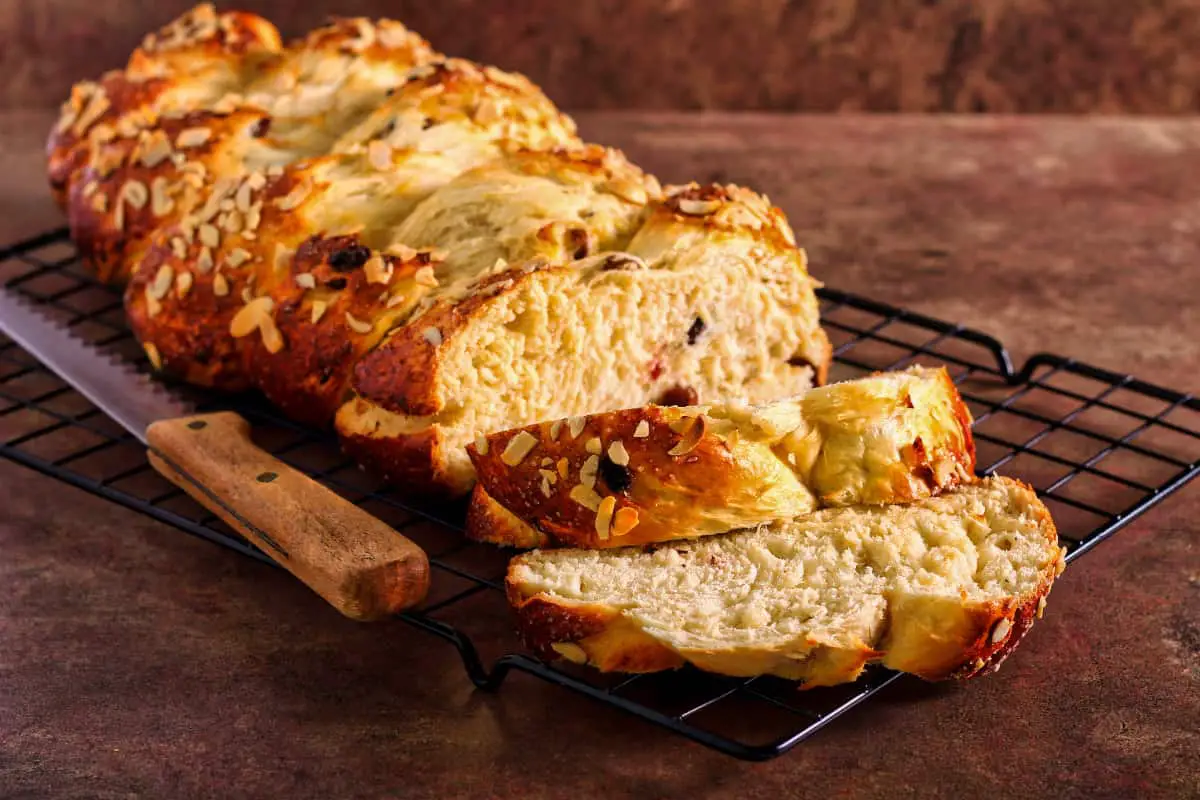 This traditional Swiss recipe for plaited bread is made with yeasted dough which may include butter and eggs. Depending on the amount, the dough is usually divided into two or four pieces, which are then rolled and waved into a braid with a tapered end, although other braid shapes are also possible.
The Swiss food dish is glazed with an egg wash before going into an oven preheated to 200-220°C and is baked anywhere from 25 to 50 minutes, depending on the recipe.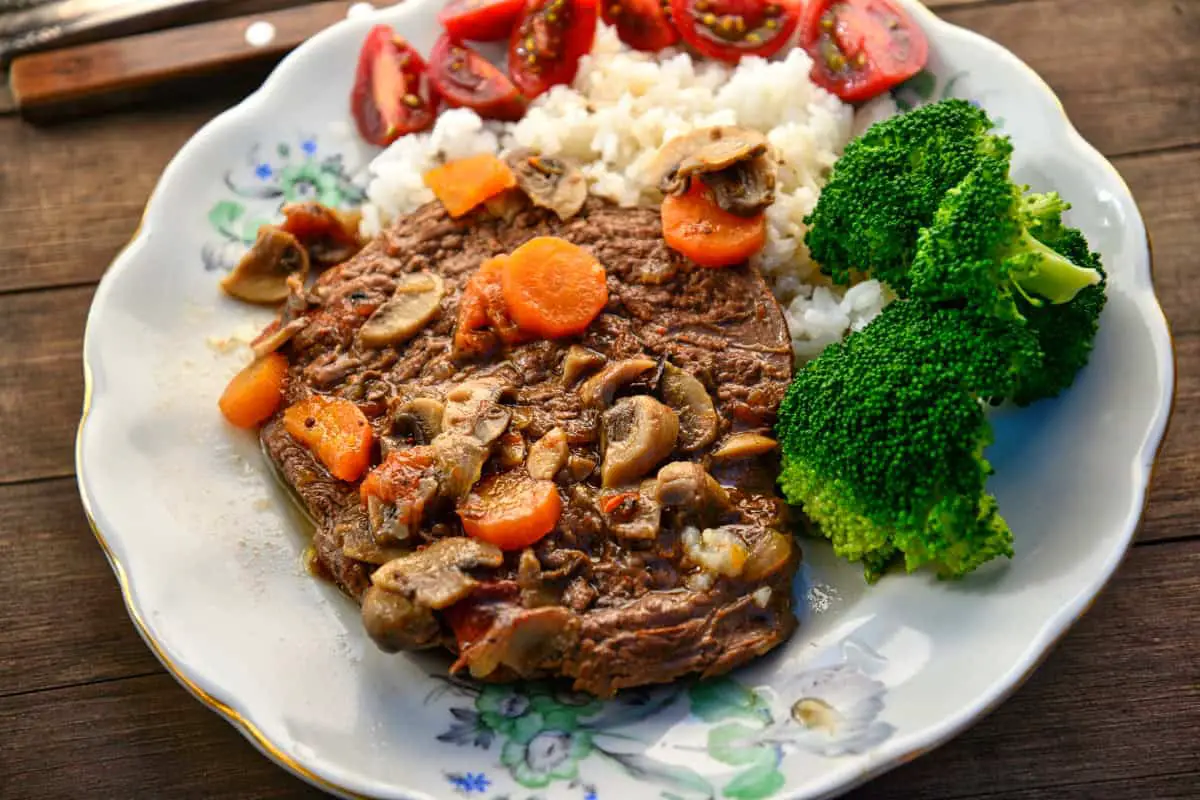 Swiss Steak is a perfect family dinner; it's easy to make and can be cooked either in the oven or in the slow cooker. This dish has delicious tender beef in a rich tomato gravy and is perfect served over rice, noodles or mashed potatoes! Is it from Switzerland, I am not sure but it seems to fit that country as a great winter food.
Swiss steak is one of those traditional Switzerland recipes I associate with comfort; I grew up eating this for dinner on Sunday evenings, and as I got older, it became one of those dishes I craved. These days it is a family favorite dinner option.
We all love it for the incredible flavor, but also, as the grocery shopper for my family, I appreciate that an inexpensive cut of steak can become something so tender and delicious!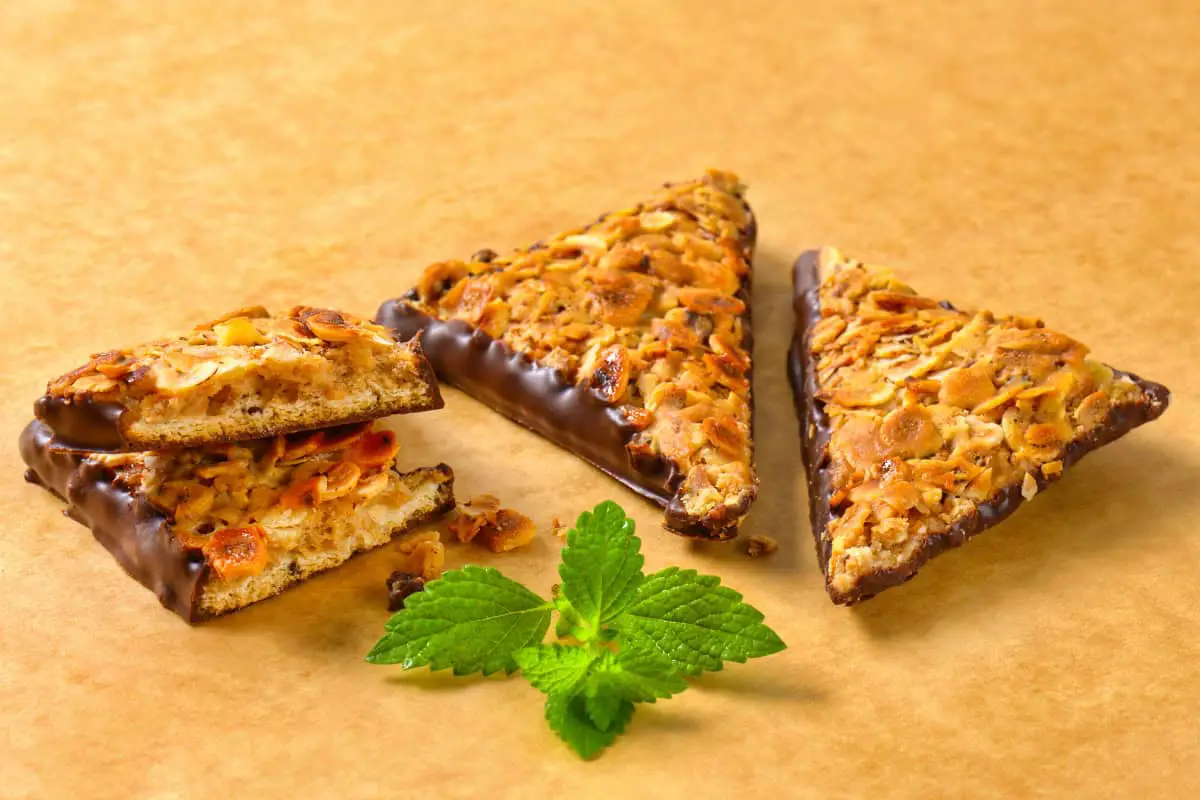 Every holiday season I make massive amounts of numerous varieties of classic European cookies along with marzipan creations and many different flavors of chocolate truffles.
After sharing a platter of Christmas goodies with my husband's Swiss colleague, she thanked me by sending a Christmas cookie recipe passed down through her family from her great, great, great grandmother who lived in Canton Aargau. The traditional Swiss recipe, she told me, is about 200 years old.
You May Also Like: 25 Best Traditional Polish Recipes & Food Choices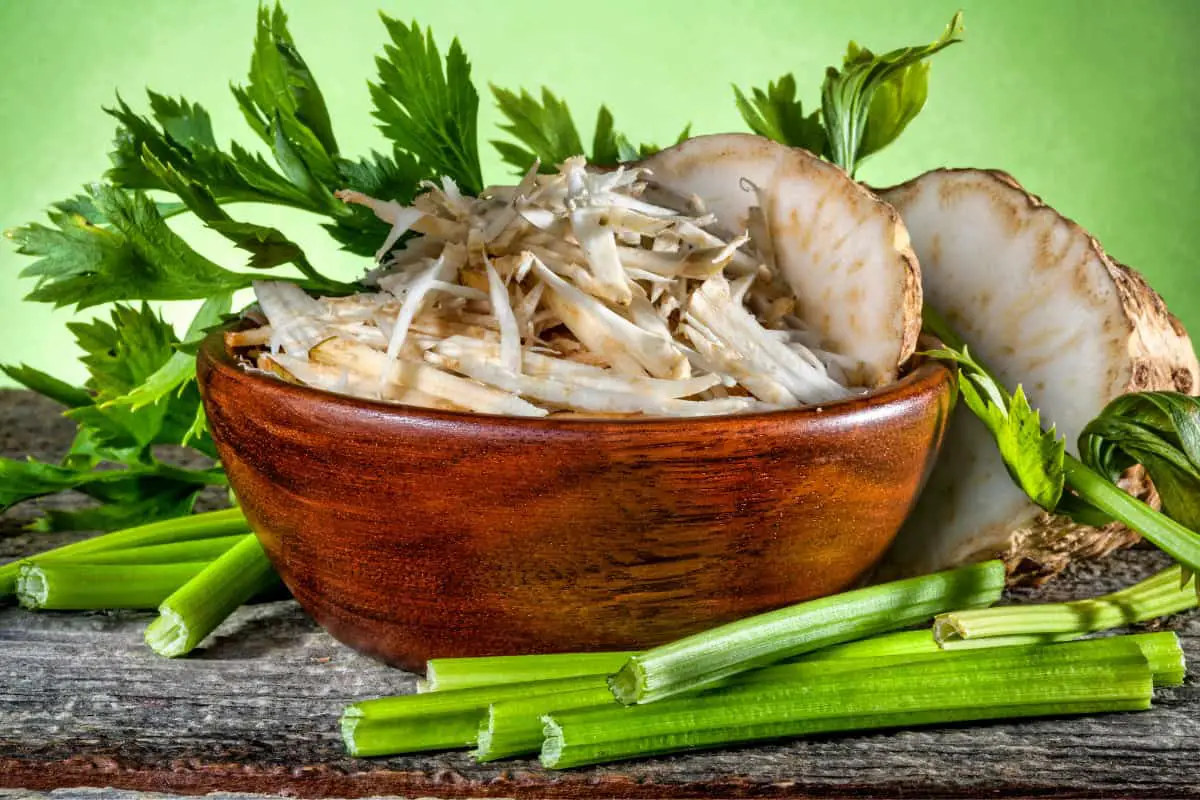 This celery root salad with apple and toasted walnuts is a classic fall salad! It's juicy, fresh, healthy, delicious, and super quick to prepare!
In this traditional Switzerland recipe, we dare to call this raw celery root salad Waldorf salad. Although the American version is quite different, it's worth a try! The ingredients used are almost the same, yet the preparation is quite different. And we use celery root and not the celery stem.
It's made with raw grated celery root, grated sour apples, and toasted walnuts! The dairy-free creamy dressing is a mix of soy yogurt, vegan mayo, lemon juice, maple syrup, and curry powder dash. To make it even juicer, I like to add a few splashes of dairy-free milk.
I had to do some internet research to find out what this was. I first heard the term on The Big Bang Theory, S3/E15, with Sheldon talking about a Swiss food. Something I heard as "hill air mousse."
Cholermüs is a Swiss omelet-type pancake, heavy on the eggs and light on the flour.
It can be served filled with fruit, as I did, or filled with cooked bacon, ham, or vegetables for a dinner meal. Not hard to make at all. The food processor helps with this traditional Switzerland recipe as it helps to to incorporate air into the batter and totally mixes all the ingredients. This is my own recipe, based on what I learned about Cholermüs.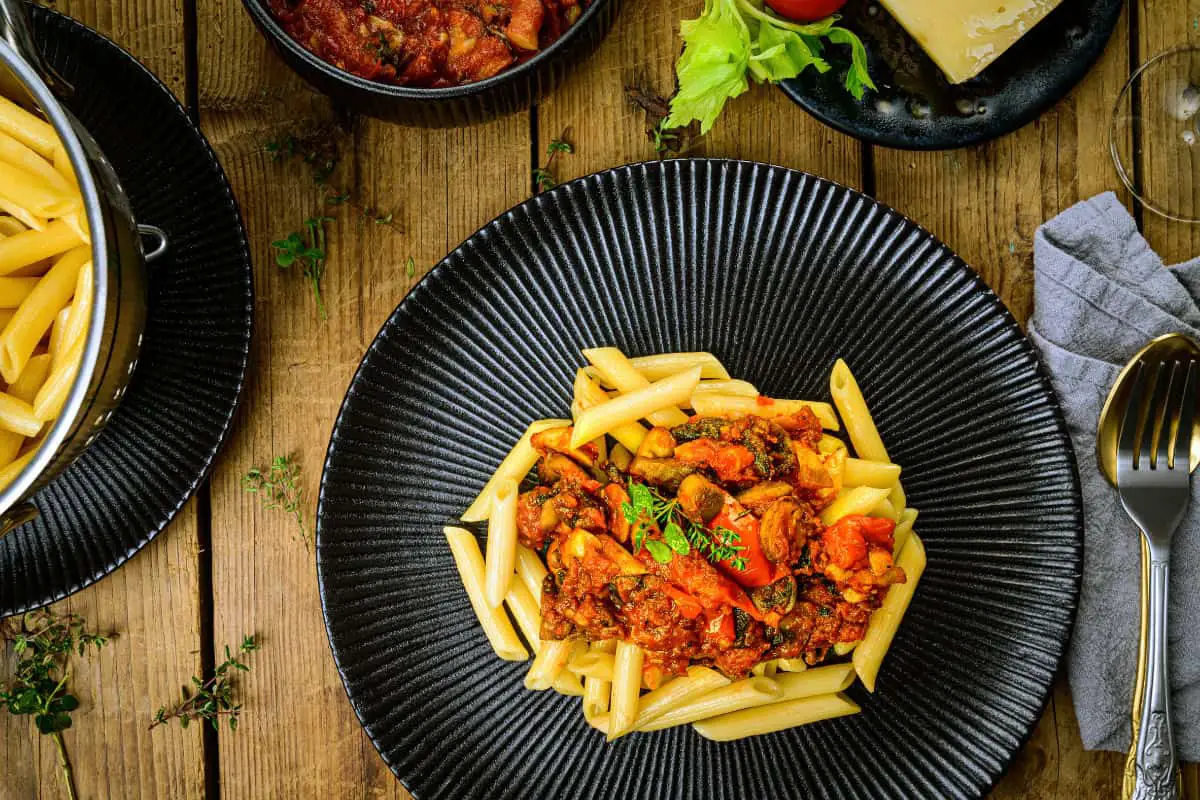 This traditional Switzerland recipe for Ghackets mit Hörnli is a winter-perfect Swiss food consisting of macaroni with meat sauce. This comforting Alpine dish is traditionally served with applesauce, though you can enjoy it after your meal as dessert rather than together if you feel inclined.
The Swiss are not exempt from contributing a rich and delicious macaroni with meat sauce to the menu. Ghackets mit Hörnli is a comforting dish of hörnli (similar to elbow macaroni) topped with an unctuous meat sauce flavored with softened aromatic vegetables, red wine, beef broth, herbs and spices. Best of all, it's easy to make and cooks in a fraction of the time as slow-cooked Bolognese.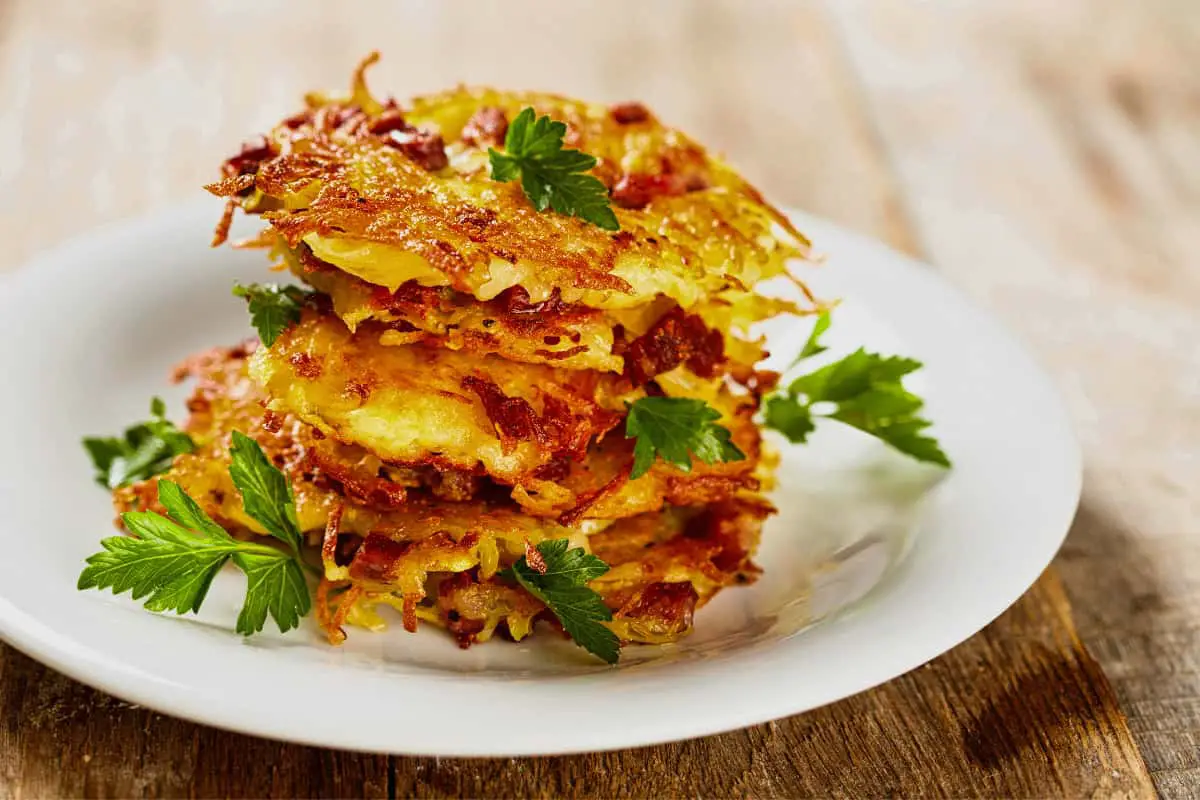 "I lay no claim to the authenticity of this recipe, not at all it really is a traditional recipe from Switzerland but it is good. This recipe has been in my husband's family for years (hubby's grandparents were from Switzerland.)
When my in-laws prepare these, the pancakes are folded up without any filling but I take it a step further and add all sorts of goodies, depending on the season (read my suggestions below). If you are limiting your cholesterol intake, do not substitute more than half of the eggs with an egg substitute. This yields something identical in taste to French crepes, except these pancakes are larger and thicker."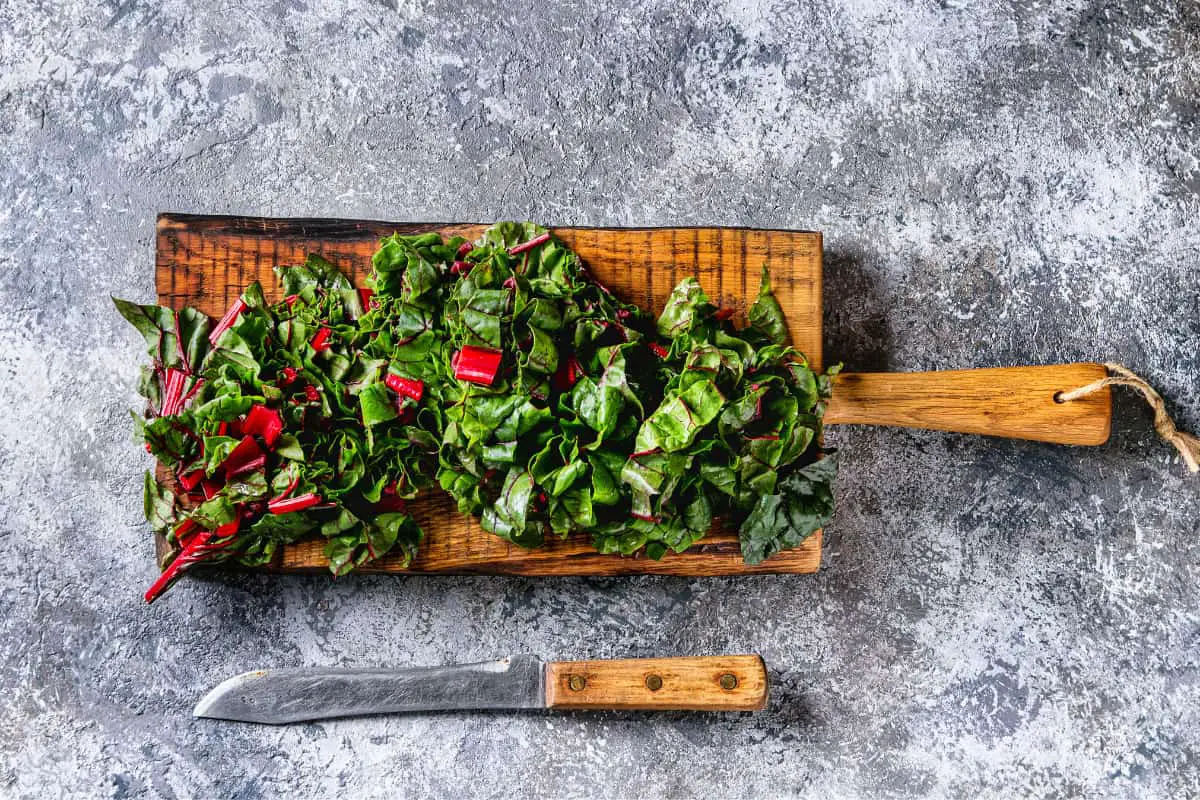 If you love a kale salad, you will love the traditional Switzerland recipe for this Swiss chard salad. When dressed with a light, lemony dressing and tossed with garlicky bread crumbs and parmesan, Swiss chard's leaves become soft and buttery.
A pinch of crushed red pepper flakes offers a welcomed kick, too. As soon as the Swiss chard begins arriving in our CSA and popping up in the garden, this becomes our go-to Swiss food choice — it's irresistible!
In the years that followed, I ate and prepared many raw kale salads, but it never occurred to me until many years after that TFK lunch, to try treating Swiss chard in the same manner. I had relegated chard to the vegetables-that-require-cooking family, which is a seriously misguided placement.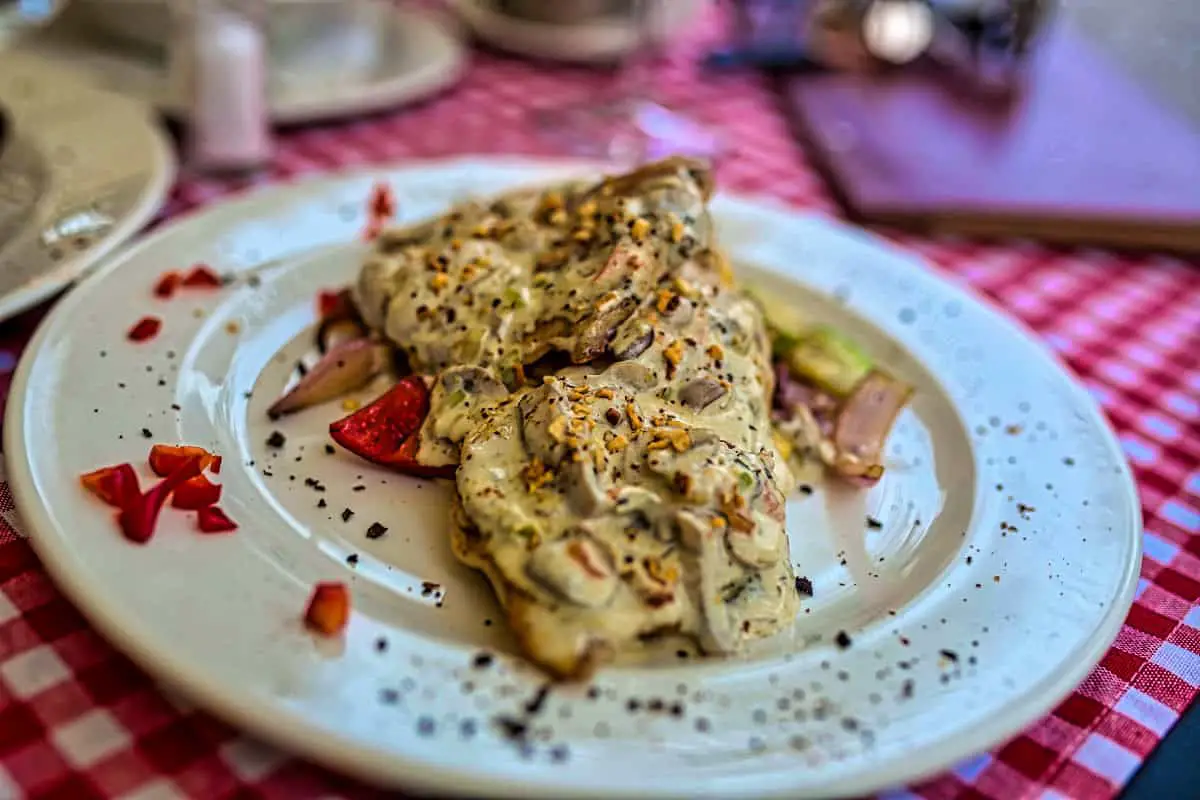 This is a wonderful traditional Switzerland recipe. This was given to our family years ago by a good friend through the Boy Scouts. My brother would eat it all if he was allowed to and now my children who are both little love this dish. For people on a low budget this is an easy Swiss food to make and it is easy to reheat.
You May Also Like: 25 Authentic Finnish Recipes and Foods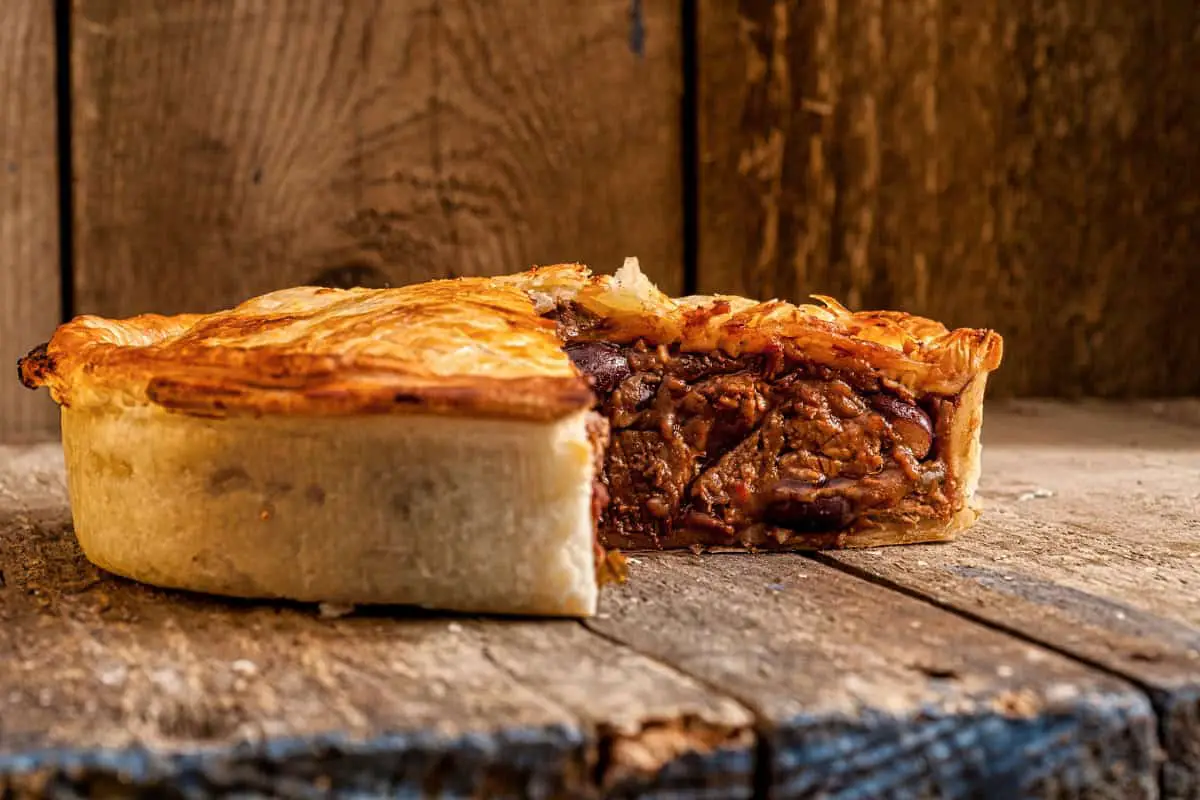 You can never have too many main course recipes, so give the Swiss food Churer Fleischtorte (Swiss Meat Pie) a try. This traditional Switzerland recipe makes 4 servings with 830 calories, 32g of protein, and 44g of fat each. This recipe covers 26% of your daily requirements of vitamins and minerals.
If you have middle bacon, wine, beef stock, and a few other ingredients on hand, you can make it. To use up the pork you could follow this main course with the Blueberry Buckle as a dessert. From preparation to the plate, this recipe takes roughly 1 hour.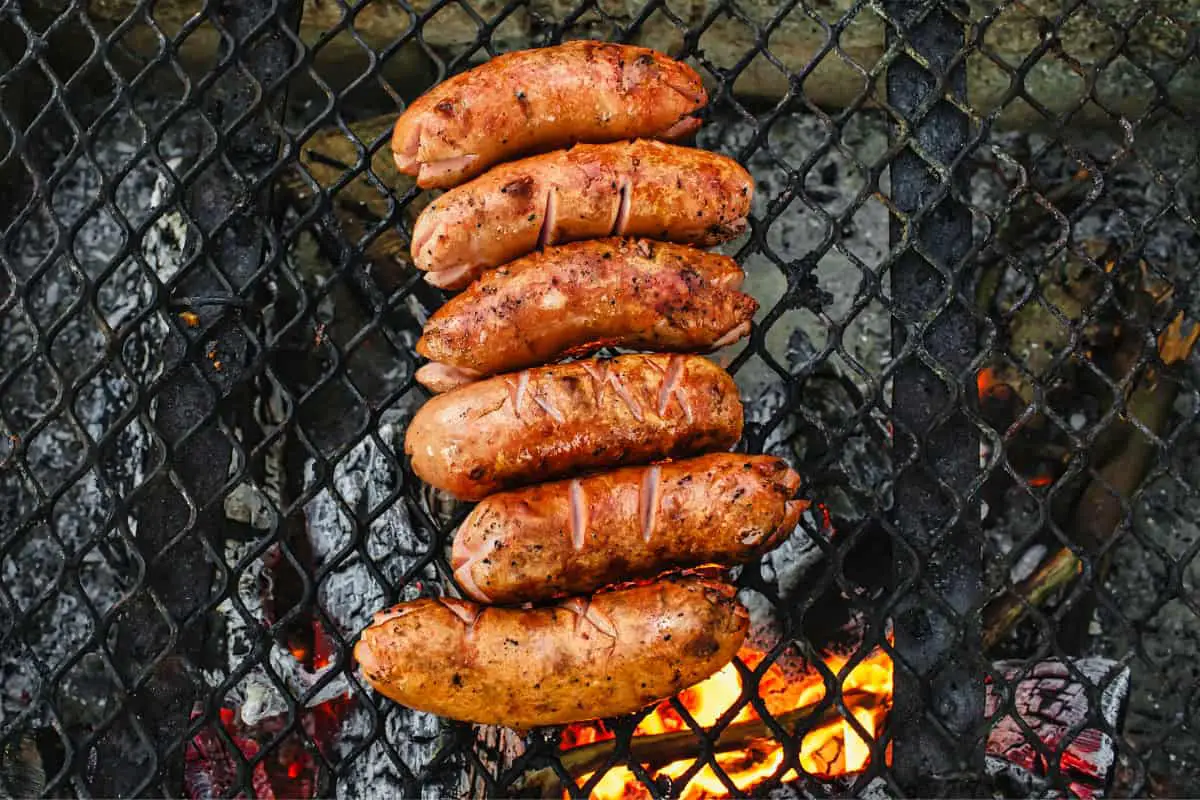 Do you know a nice barbecue place? Then let's have a barbecue: You'll love this fine combination. Cervelats, traditional Swiss recipe, bacon-wrapped snake bread and a delicious veggie ketchup to spice things up – have fun outside!
How to make and serve raclette, a traditional Swiss recipe, at home with a raclette grill. Tips on what kind of cheese to use, and what to serve with raclette.
Raclette cheese is a semi-hard cheese which is thickly sliced (less than 1 cm) and used for melting and grilling; it is not intended to be eaten raw. The mild varieties have a characteristic pungency, so it is definitely a dish for cheese-lovers only.
These days, supermarkets and cheese mongers stock a wide selection of raclette cheese, from the classic mild variety, to those flavoured with peppercorns, chillies, or garlic. You will find them in the Swiss food section. My favorite are the smoked raclette cheese and the blue cheese variety.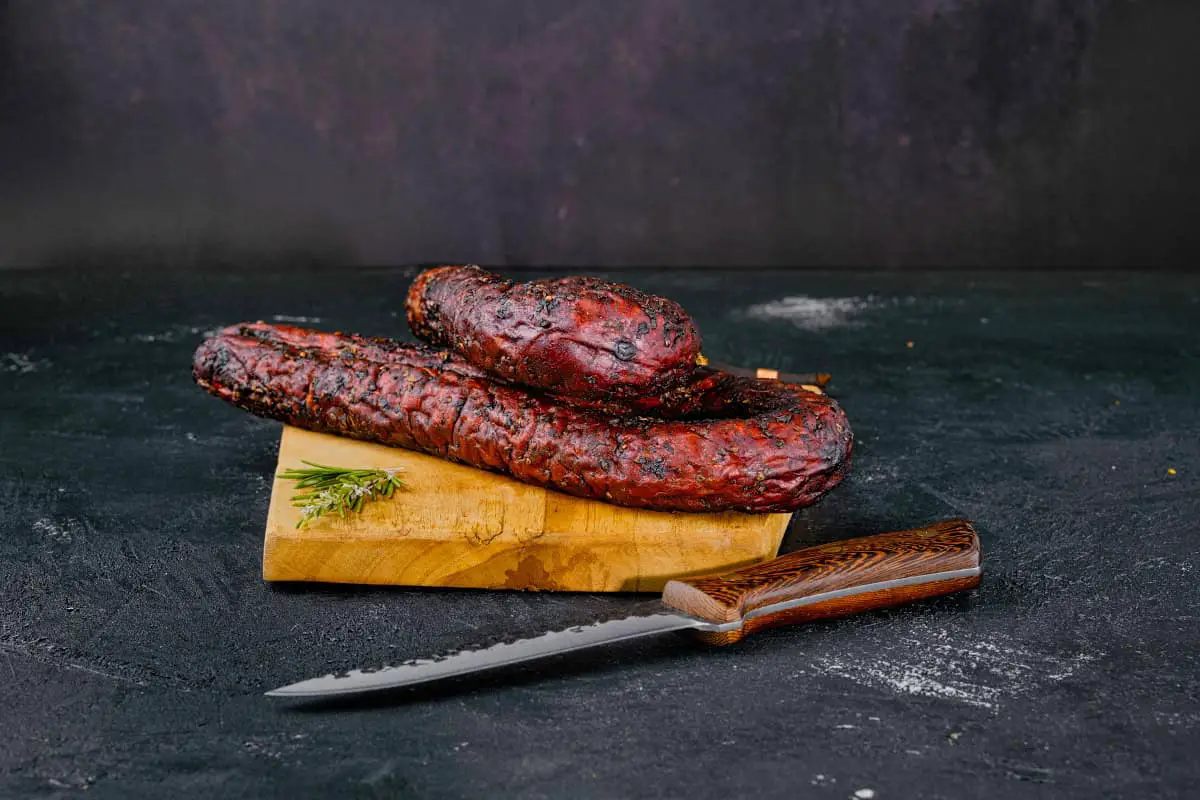 Papet Vaudois is a very popular Swiss food from the Vaud canton in Switzerland. This is another one of a super easy dish to make and a one-pot too. The creamy leeks and potatoes are served with the Vaud smoked pork (and beef) sausage.
This is actually also a highly-recommended traditional Switzerland recipe from A Taste Of Switzerland cookbook by Sue Style. If you can't find the Vaud sausage, you can substitute with any large, smoked boiling sausage (uncooked).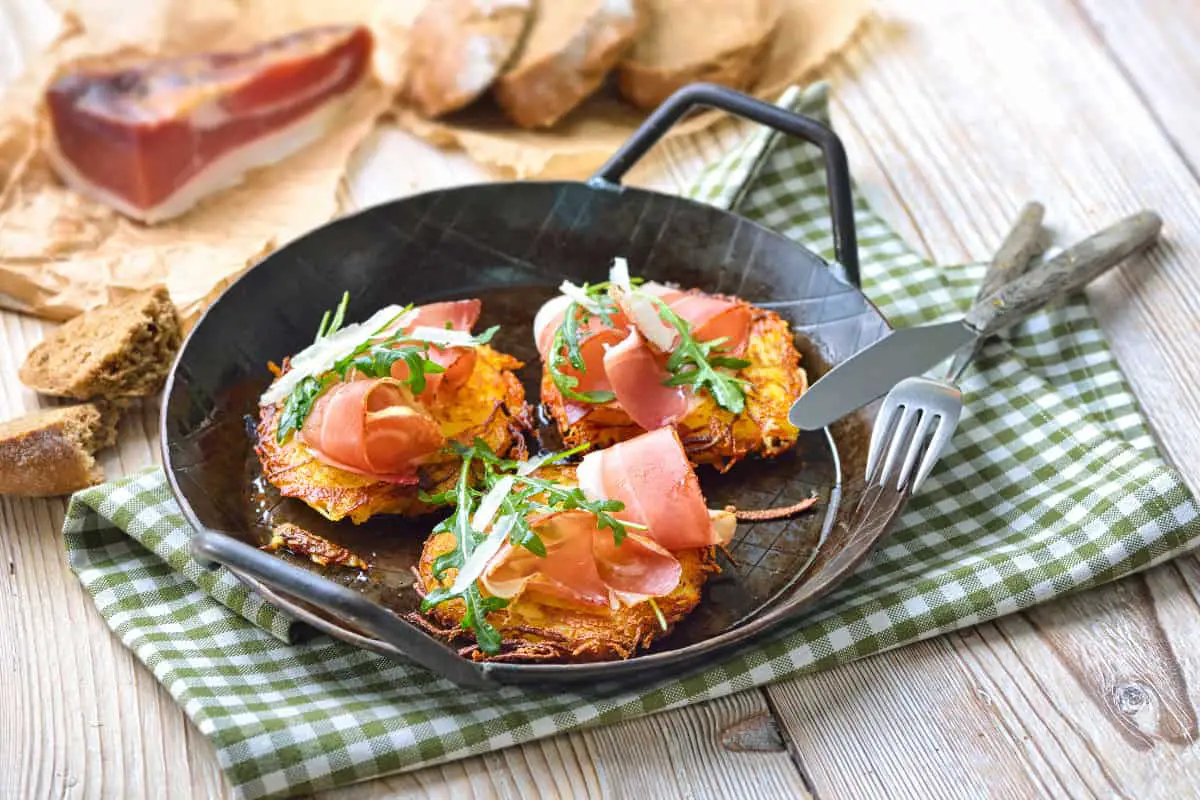 This traditional Swiss recipe shows you how to make Swiss Rösti in your own kitchen. Rösti is very quick and easy to make and is a delicious way to eat potatoes.
Rösti is traditionally eaten at breakfast with a fried egg or two, but you can eat them at any time you want.
Rösti is a Swiss food made with coarsely grated potatoes that have been fried in a pan. Some people in Switzerland even consider it the national dish. There are different regional variations that may use other ingredients, like the cheese and onion Rösti, but this version is the basic recipe that just uses potato.
30. 18. Schüblig – Sausage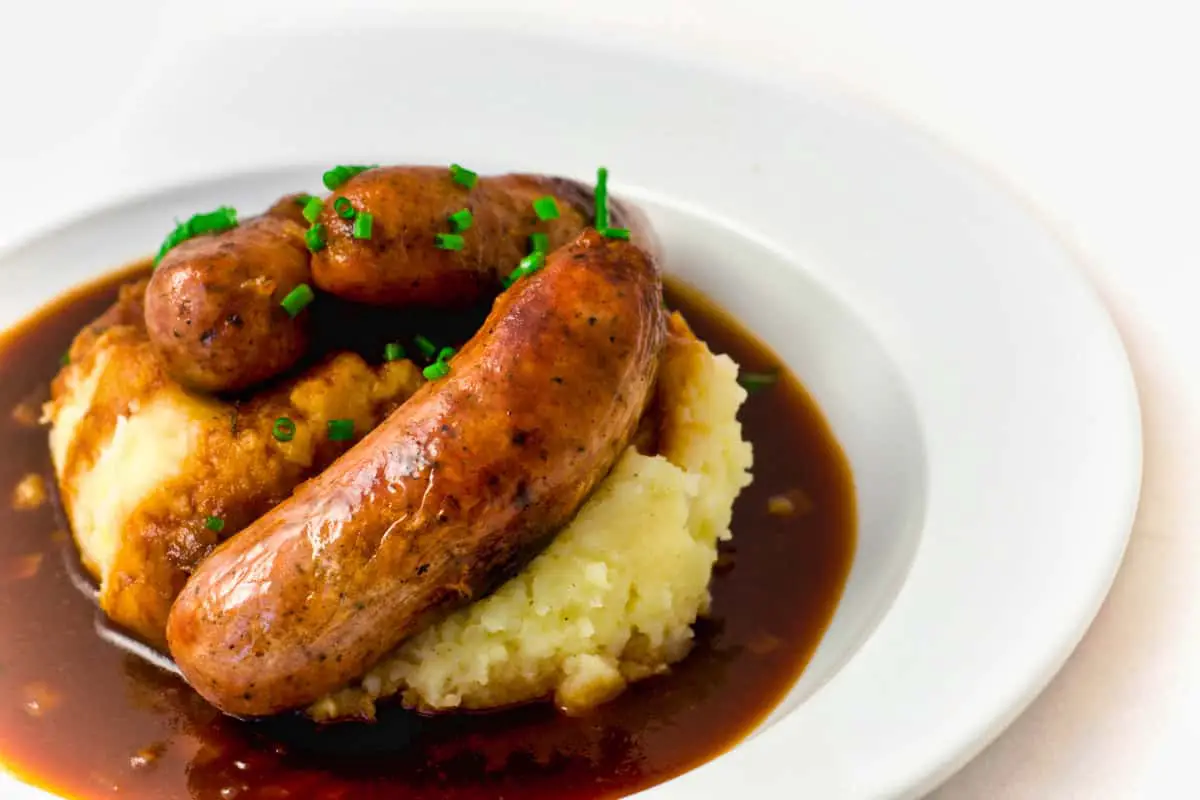 Schüblig is a popular Swiss food and type of sausage made with pork or beef. It is usually prepared with nonfat milk, onions, and selected spices. The sausage is traditionally consumed raw and uncooked, but the local varieties are typically lightly smoked to add extra aroma.
However, some people prefer them boiled or grilled.
Schublig stemmed from the German-speaking regions of Switzerland and is still a culinary staple there. Though this sausage is lesser-known by foreigners, its reputation is comparable to Cervelat in Switzerland and can be used to replace the sausage in any traditional Swiss recipe.
Schublig is made of pork or beef, onions, non-fat milk, and spices. Traditionally, Schublig will be served raw, but the Swiss still prefer to smoke this sausage before consumption.
---
Check Out Our Pictures On Our Instagram – Our Big Escape.
You May Want to Join Our Boondocking Group on Facebook For More Information
Check Out Our Recipes On Our Instagram – World Recipes OBE