Last updated on September 27th, 2023 at 05:53 am
Traditional Egyptian Recipes and the Egyptian cuisine is notably conducive to vegetarian diets. They rely heavily on legume and vegetable dishes. For the most part, Egyptian recipes are based on Egyptian food that is grown out of the ground.
History Behind Egyptian Recipes
People have been cooking food in Egypt since ancient times, and it's considered one of the greatest countries to have influenced modern Mediterranean cuisine thanks to its fertile soil and warm climate. Whether you're looking to try some new Egyptian dishes or want to know more about what's on your plate, we've got the answers you need with this traditional Egyptian recipes guide.
What Is Egyptian Cuisine?
If you ask someone from Egypt what their favorite food is, you're likely to get a very different answer than if you asked someone from another country. That's because Egyptian cuisine is so diverse and includes dishes from all over the world. Egyptian cuisine combines legumes, vegetables, fruits, poultry, lamb, and seafood.
The cooking methods are also varied but include frying, grilling, boiling, and stewing. Grains such as rice and wheat are used extensively with meats or vegetables to make the main dish; breads like pita and other regional variations are also used. And while most people think of avocados when they hear Mexican food, avocado can also be found in many different Egyptian dishes like salad or served with eggs for breakfast. For example, Egyptians often combine eggplant with tomatoes, onions, and garlic for tahini sauce to serve on sandwiches or atop falafel.
What Is So Great About Egyptian Cuisine?
When it comes to Egyptian cuisine, there is a lot to love. The food is flavorful, hearty, and often quite healthy. Perhaps best of all, the Egyptian dishes are easy to make at home with just a few simple ingredients. These recipes have been passed down from generation to generation in families throughout Egypt, so they are tried and true. Other countries have also taken a liking to this traditional fare. Today, many restaurants offer authentic Egyptian dishes such as Mulukhiya, kushari, and Sayadeya. You can even find foods like Hummus and Falafel that have roots in ancient Egypt.
5 Most Popular Egyptian Dishes
1. Koshari / Kushari
This dish is typically served as a main course and mixes rice, macaroni, lentils, chickpeas, tomato sauce, and fried onions. Garlic vinegar or garlic juice can be sprinkled on top for additional flavor. It is considered comfort food for Egyptians, especially those who lived through periods of poverty. With many ingredients combined, these traditional Egyptian recipes are a filling meal everyone loves.
2. Ful Medames
The Egyptian breakfast, Ful medames is made from fava beans boiled with onions, oil, garlic, and salt until they are soft. It's often eaten with bread, lemon juice, chopped parsley, and other condiments such as tahini (sesame paste), chili pepper paste (harissa), or sesame oil. The dish originates from ancient Egypt and was used by poorer people as a substitute for meat because of its high protein content. Today, it is one of the most popular of Egyptian dishes.
3. Baba Ghanoush or Hummus
This is a Levantine dish that Egyptian people love eating at lunch, dinner, or breakfast. You can create it using grilled aubergine, mashed, and mixed with various spices, including ground cumin, onion, lemon juice, olive oil, paprika, coriander powder, and salt. You can eat it alone or have it as part of a mezze platter alongside falafel.
4. Hawawshi
Hawawshi is created using spiced minced meat, which is wrapped inside a pita before deep-fried. It's usually eaten as an appetizer, but some enjoy it as their main course. One thing to note about this dish is that there are many variations, so each region will have its own version of hawawshi, which usually reflects local produce and spices.
5. Fiteer Baladi
This is one of the Egyptian dishes can be enjoyed for breakfast, lunch, or dinner. It's made from a variety of layered filo pastries and then stuffed with ingredients like cheese, chicken, fish, or nuts. The crispy outside contrasts nicely with the smooth filling in the center.
FAQs About Traditional Egyptian Recipes
1. What is Special About Egyptian Food?
The unique thing about Egyptian food is that it is typically prepared with many herbs and spices, including cumin, coriander, ginger, garlic, turmeric, cinnamon, and cardamom.
2. Why do Egyptians Use So Many Spices in Their Cooking?
Many spices have been used in Egypt for thousands of years as they were believed to have medicinal qualities. But these days, they are mostly used for taste. One popular spice blend is Baharat which includes black pepper, cloves, nutmeg, cinnamon, allspice, and dried red pepper flakes.
3. What is the National Egyptian Food?
Kushari or koshari is the national dish in Egypt. It combines rice, macaroni noodles, lentils, tomato sauce, and fried onions. It also often contains spicy tomato soup made from tomatoes, chilies, and garlic.
4. What Is A Typical Egyptian Breakfast?
Traditionally, Falafel was eaten for breakfast, but nowadays, Egyptians usually just have something like toast or cereal.
5. Is Egyptian Food Healthy?
Undeniably, Egyptian dishes are healthy because they are fresh, light, and contain only natural ingredients.
33 Delicious Traditional Egyptian Recipes For You
---
---
check out our video
---
---
5 Eye-Opening Egyptian Breakfast Recipes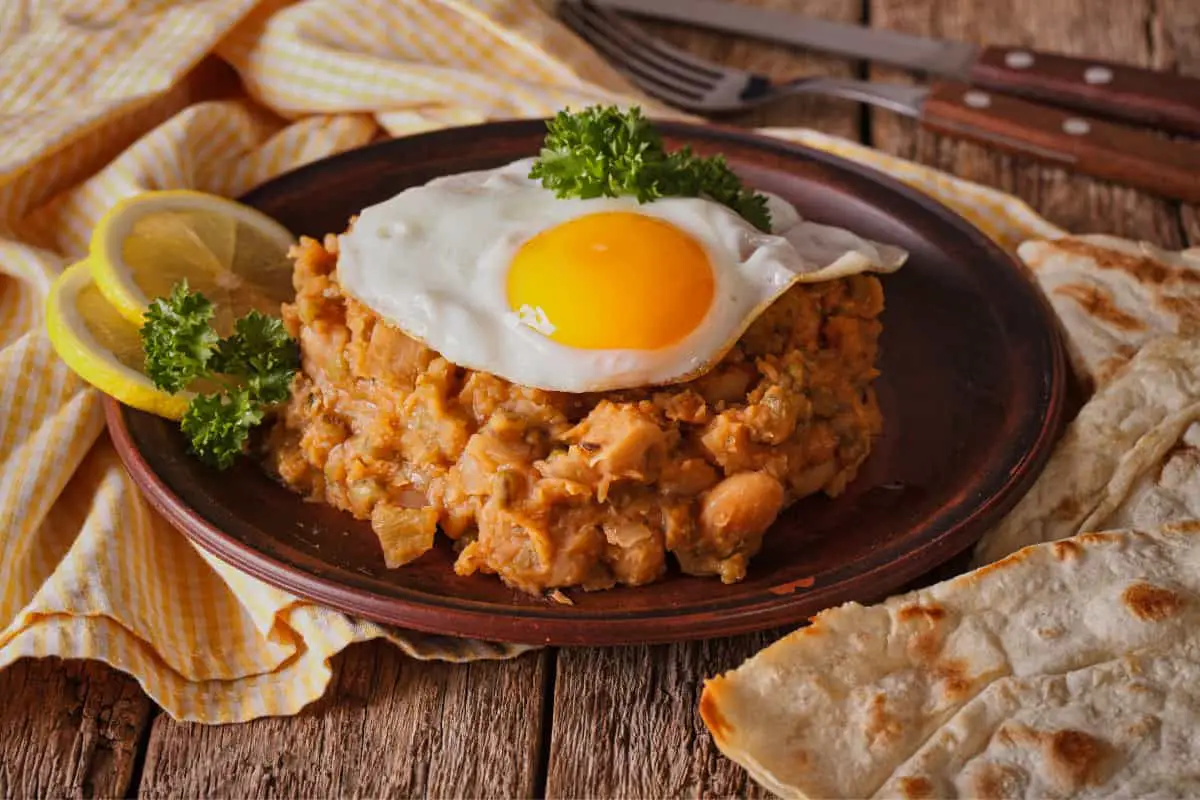 A trip to Cairo wouldn't be complete without trying the ancient Egyptian breakfast staple, Ful Medames. To make the dish, the 'fūl' or beans are warmed and gently flavored with cumin, onion, tomato, garlic and parsley. The richly flavored beans are often accompanied by a colorful array of sides: smoky griddled flat breads, creamy tahini sauce with a lemony kick, hard boiled eggs for sustenance, and refreshing chopped tomato and cucumber salads to accompany the traditional Egyptian Recipes.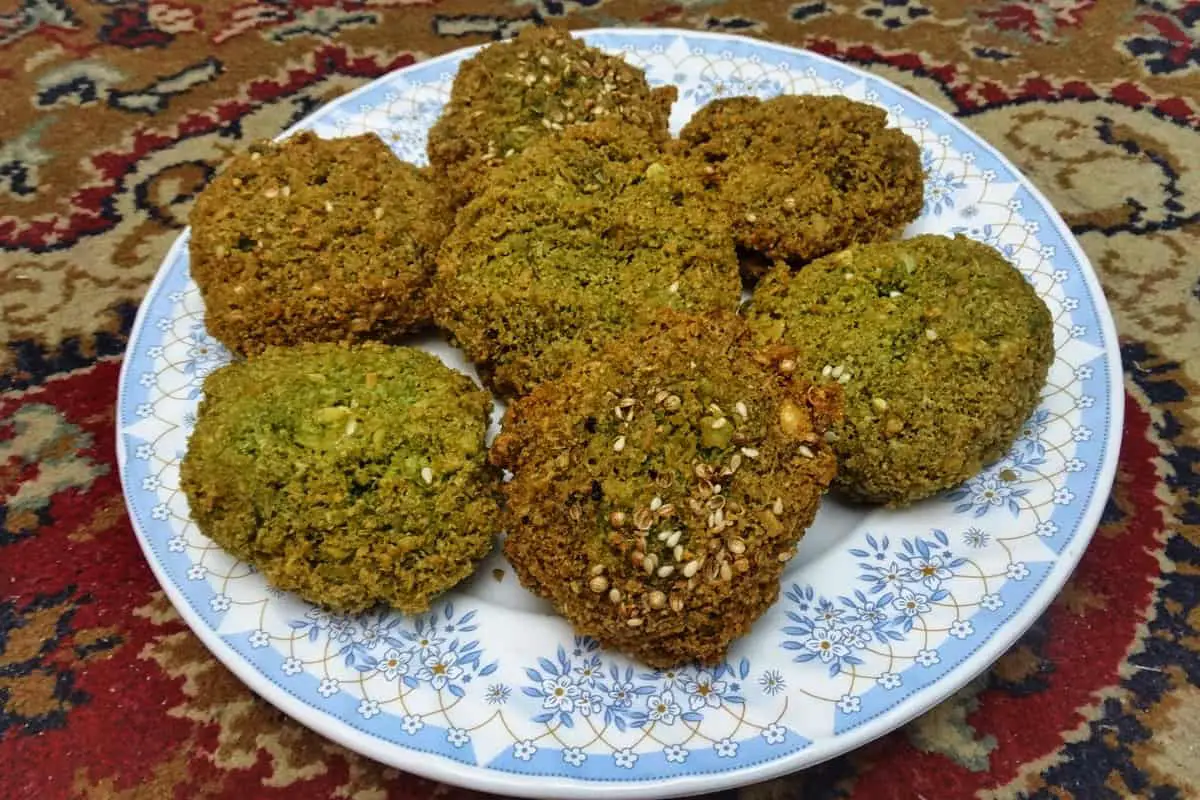 Here is the best Egyption baked Ta'ameya made with chickpeas, split fava beans, cilantro, parsley, onion, garlic, and spices. It's freezer-friendly, gluten-free, and bakes in 10 minutes.
In Egyptian cuisine, the falafel equivalent is called Ta'ameya, and it's commonly eaten for breakfast. Ta'ameya is slightly different from traditional falafel because it's made with fava beans instead of only chickpeas. The fava beans make the texture a bit softer on the inside.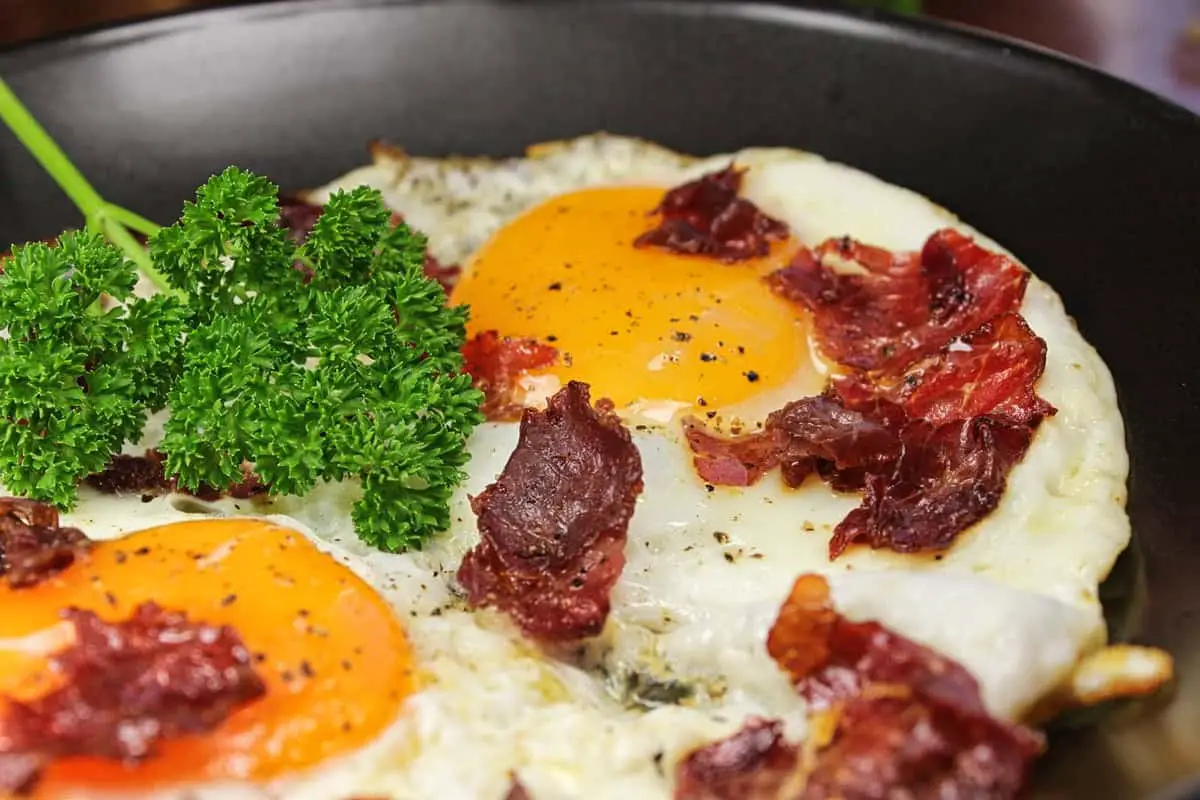 Beid in Arabic means eggs, and Basturma is cured beef tenderloin wrapped in a robust blanket of spice paste made of paprika, garlic, and fenugreek. When the wafer-thin, Egyptian food, Basturma slices hit a pan with sizzling ghee/butter, the spice paste (wrapping the Basturma) melts away into the fat, imparting a feast of flavors and aromas and forming a tantalizing sauce, which begs to be scooped with a fluffy pita. Basturma and eggs are by far a match made in heaven.
Falafel is traditional Egyptian recipes and a popular Middle Eastern food made with legumes (most often with chickpeas or fava beans) that's mixed with herbs, spices, and then deep fried until crisp golden brown on the outside and tender in the middle. They were nestled in a pita with vegetables, pickles, and a silky tahini sauce drizzle on top.
---
You Might Also Try You May Also Like: You May Also Like 33 Great Turkish Foods With Turkish Recipes
---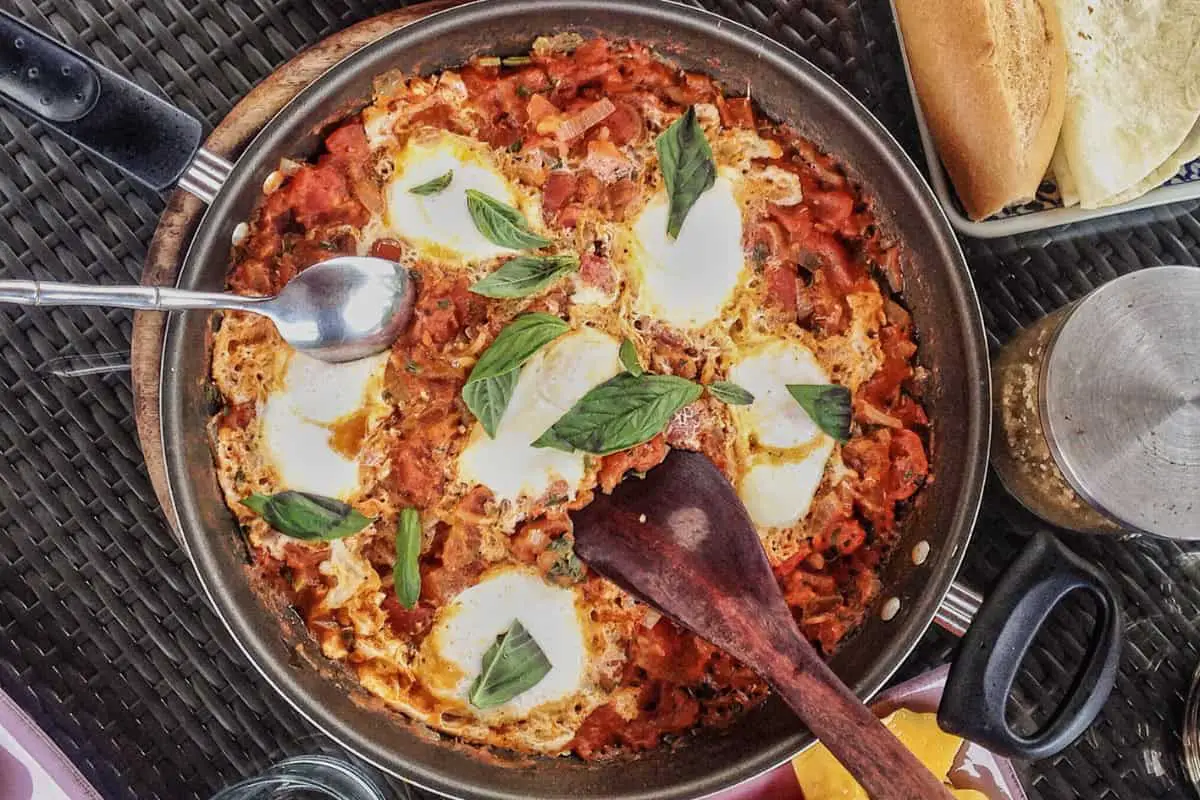 Shakshuka is one of the perfect Egyptian recipes for a weekend breakfast – the sort of baked eggs brunch you want to fill you up on a lazy day. A great thing about Shakshuka is that you can make it your own adding whatever vegetables that you like to the sauce. There are many versions of Shakshuka, the Egyptian version that I grew up having is the same as this one with the exception that we always scrambled the eggs.
5 Tasty Egyptian Snacks To Keep You Going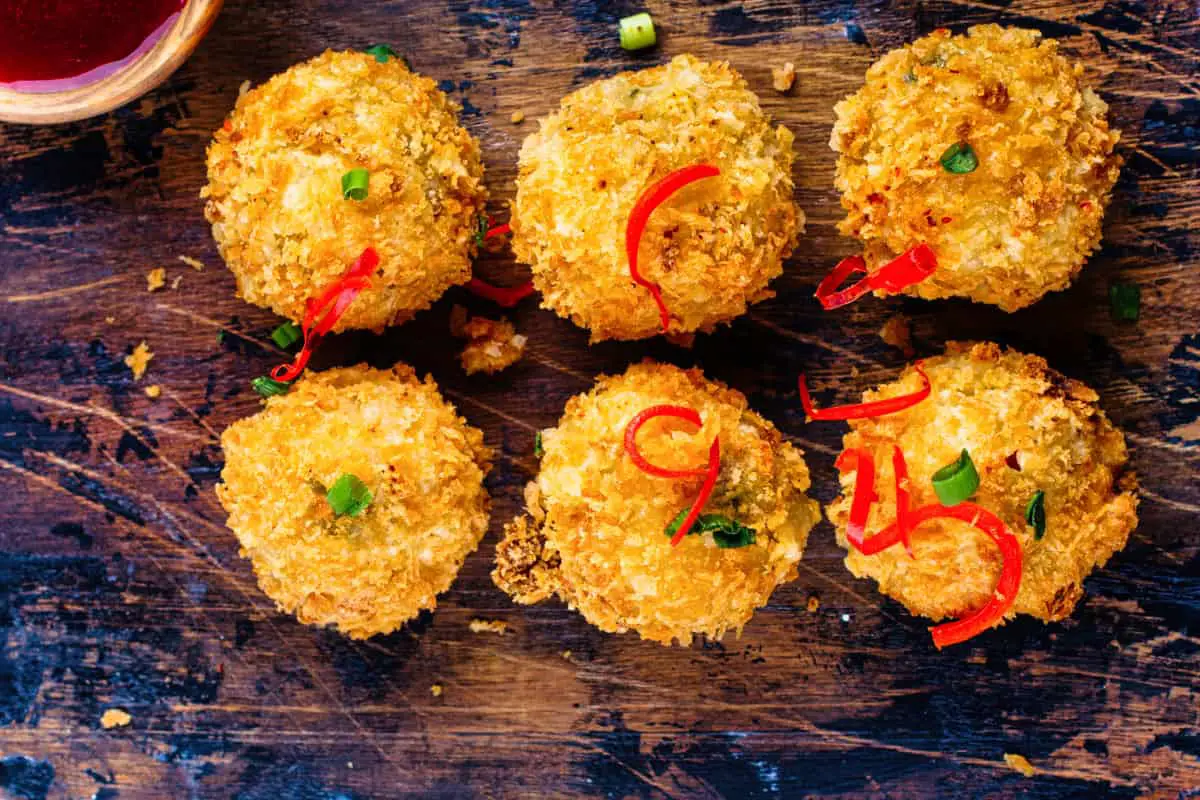 These little two bite wonders were much better than anticipated. They baked up crispy outside. When warm out of the oven they're tender, but when they cool down they become chewier. I liked this Egyptian cuisine both ways, especially when wedged into a pita triangle with a some tomato and tahini yogurt.
You'll want to use a rimmed baking sheet or dish to make these because of the generous amount of oil needed to work the oven fried magic. Choose regular olive oil (not extra virgin) or sunflower oil to get the job done.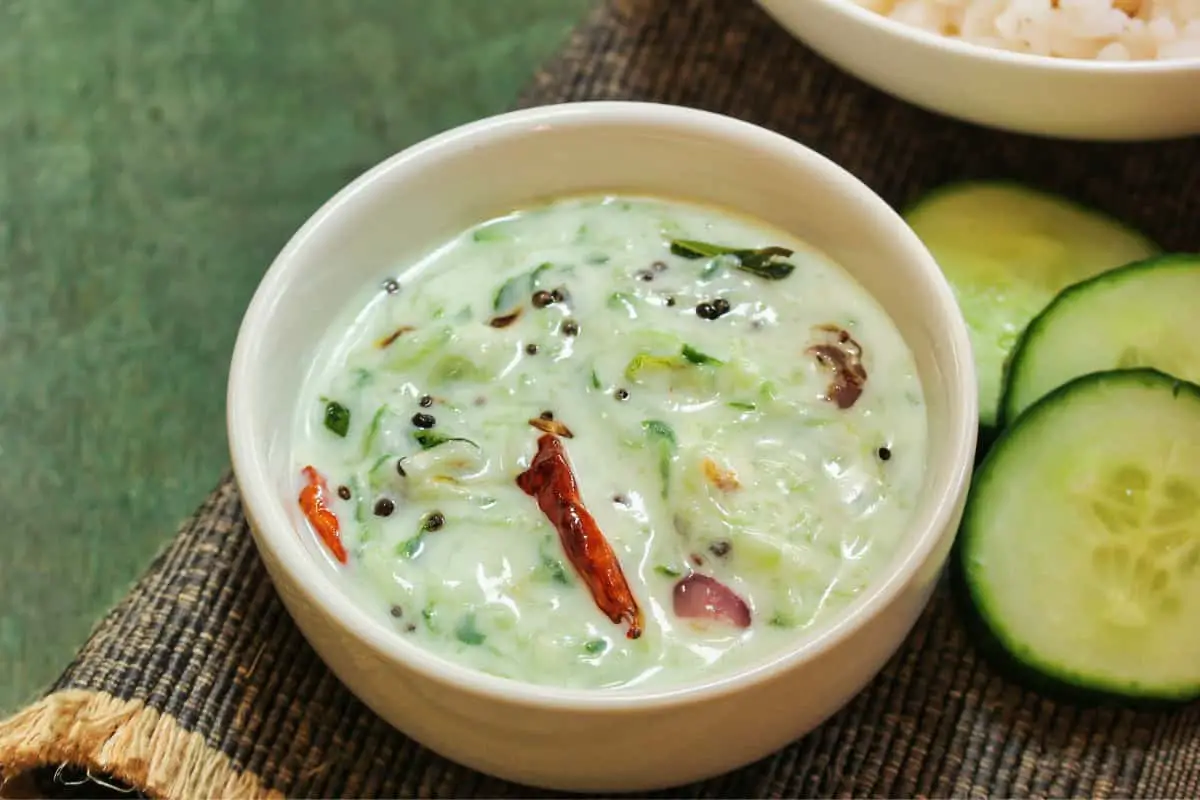 One of the best ways to start off an Egyptian meal is by dipping some naan, bread, or veggies in Salatet Zabadee. This delicious and refreshing Egyptian food of yogurt-cucumber dip is prevalent everywhere in Egypt. It's light and fresh, and perfect for when the desert heat is at its peak. With its minty edge, this Egyptian recipe pairs with just about everything.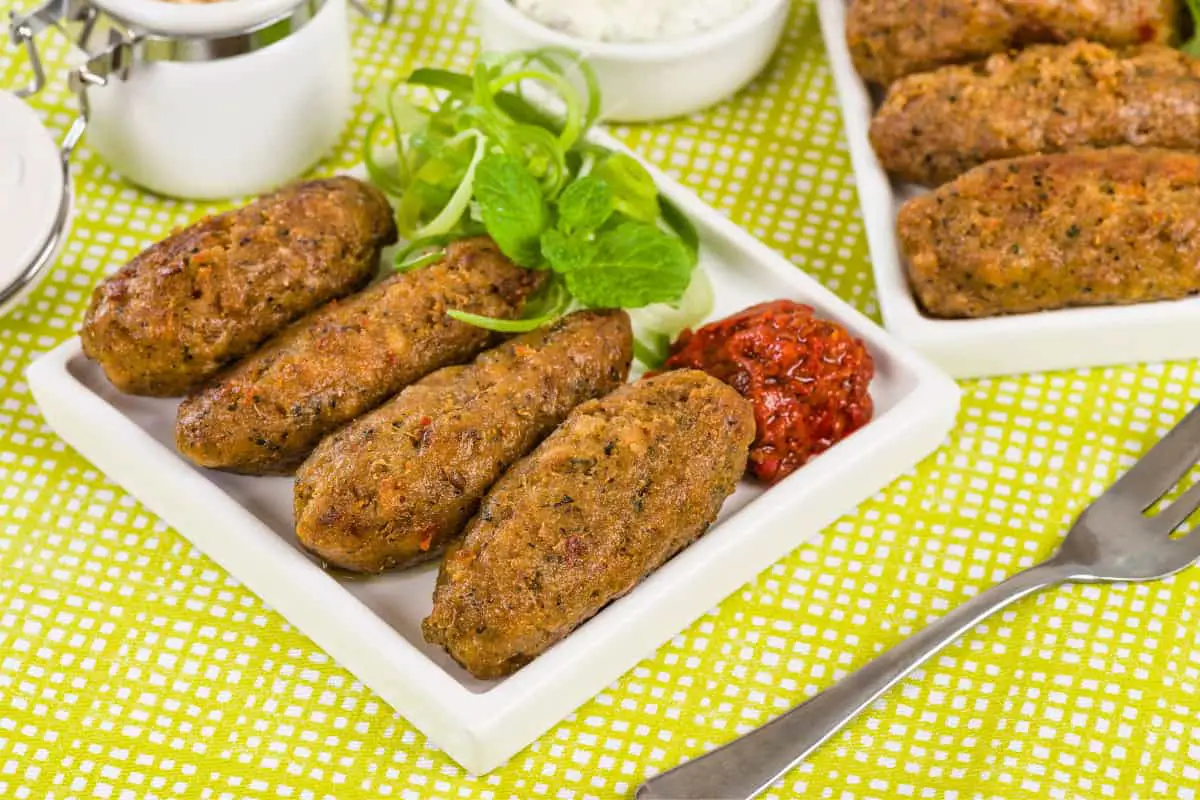 This one is for the beef or lamb lovers. You must have had Kofta before, maybe you called it sikh kebab, still pointing to the same deliciousness! This is the traditional Egyptian recipes for burger meat of the Middle East. Adding lamb to the recipe gives it a richer flavor but feel free to omit that if you don't like lamb. It can be served as a snack or an appetizer with a Tahini or Yogurt dip and mini pita breads on the side.
---
You Might Also Try You May Also Like: 25 Traditional Georgian Food Recipes (Updated 2022)
---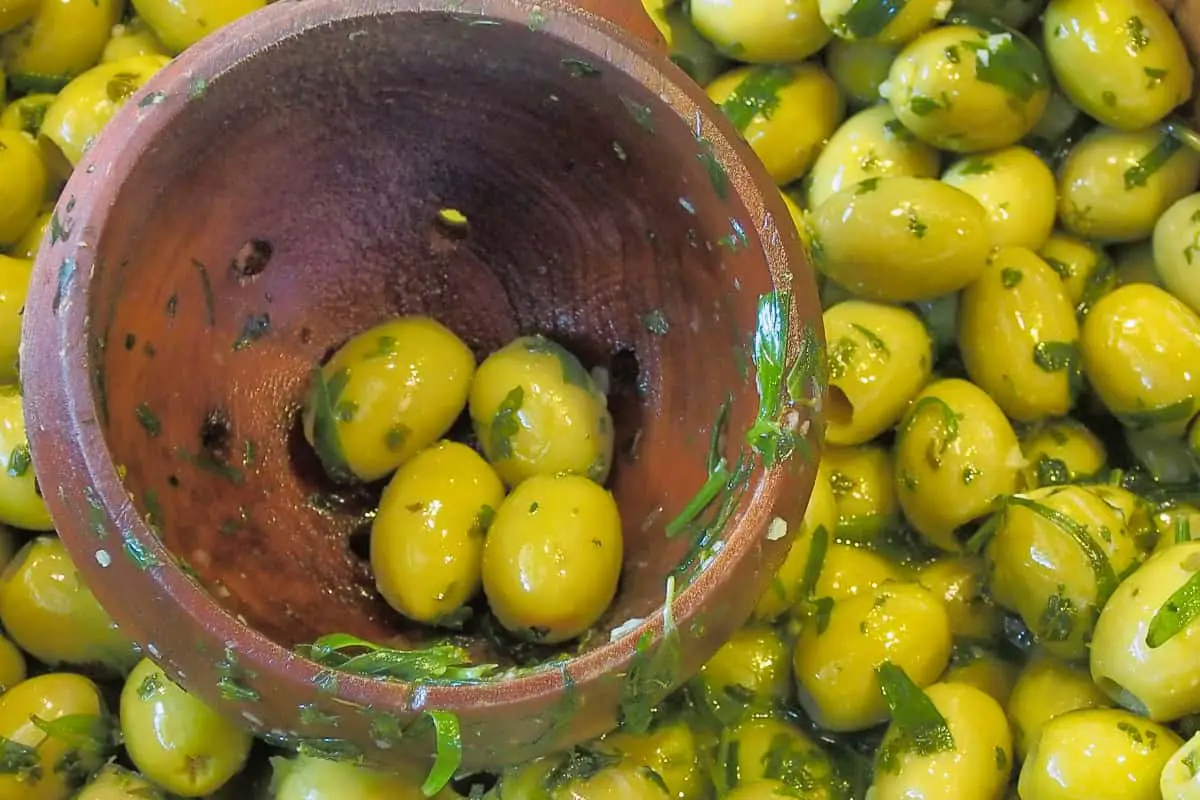 My favorite memory of olives and Egypt comes from my relative who went to school with me. When I was in Kindergarden, she was already in junior high (preparatory.) And at lunch time, the smaller kids were separated from the older kids by walls with big openings. We can peak through those openings and exchange stuff. She was very generous. One of the best Egyptian recipes for a marinade.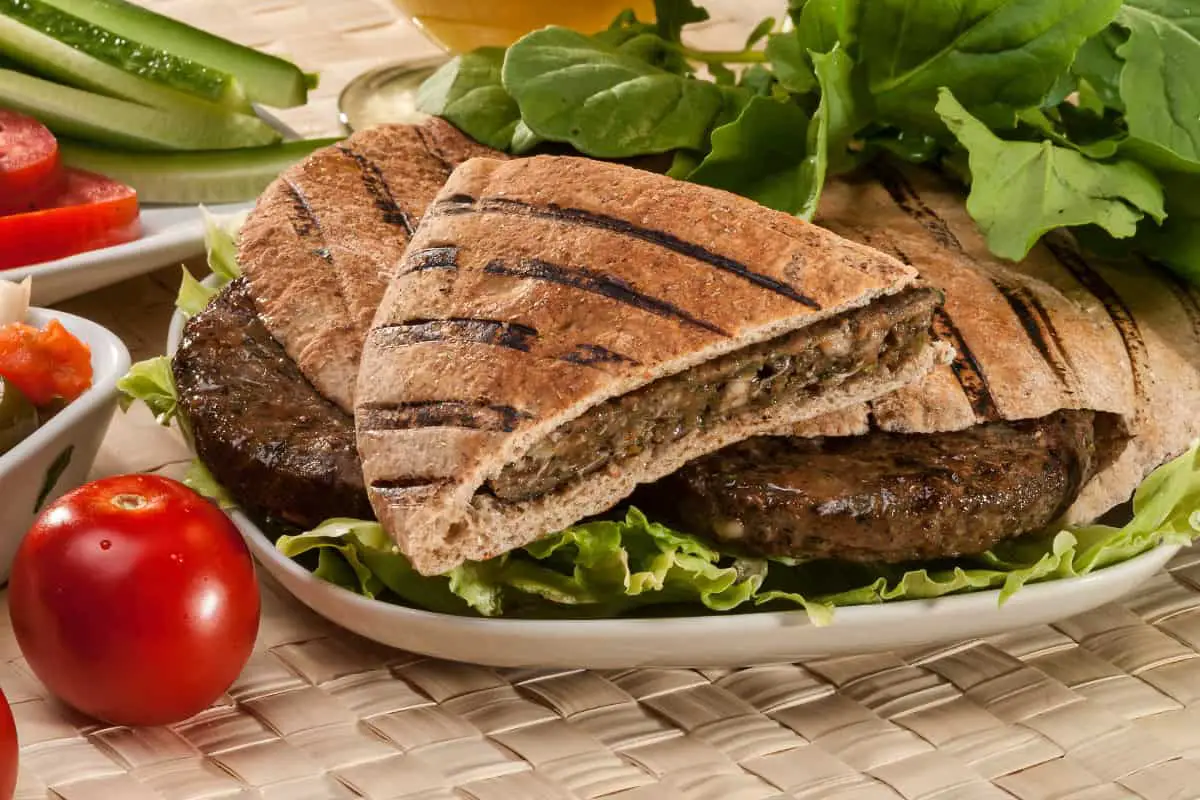 Straight from my Egyptian kitchen, this Egyptian cuisine, Hawawshi recipe is made with crispy pita pockets that are stuffed with a tantalizing meat mixture with onions, hot peppers and fresh herbs. Think of it as Egypt's answer to a hamburger but on steroids!
If you love meat pies, you will surely love this traditional Egyptian dish. Seasoned with so many different ingredients, this dish is sure to give you a savory and heart-warming meal. It can get quite spicy because of the pepper, so make sure to have a glass of water nearby when you are eating this.
3 Egyptian Bread Recipes For All Occasions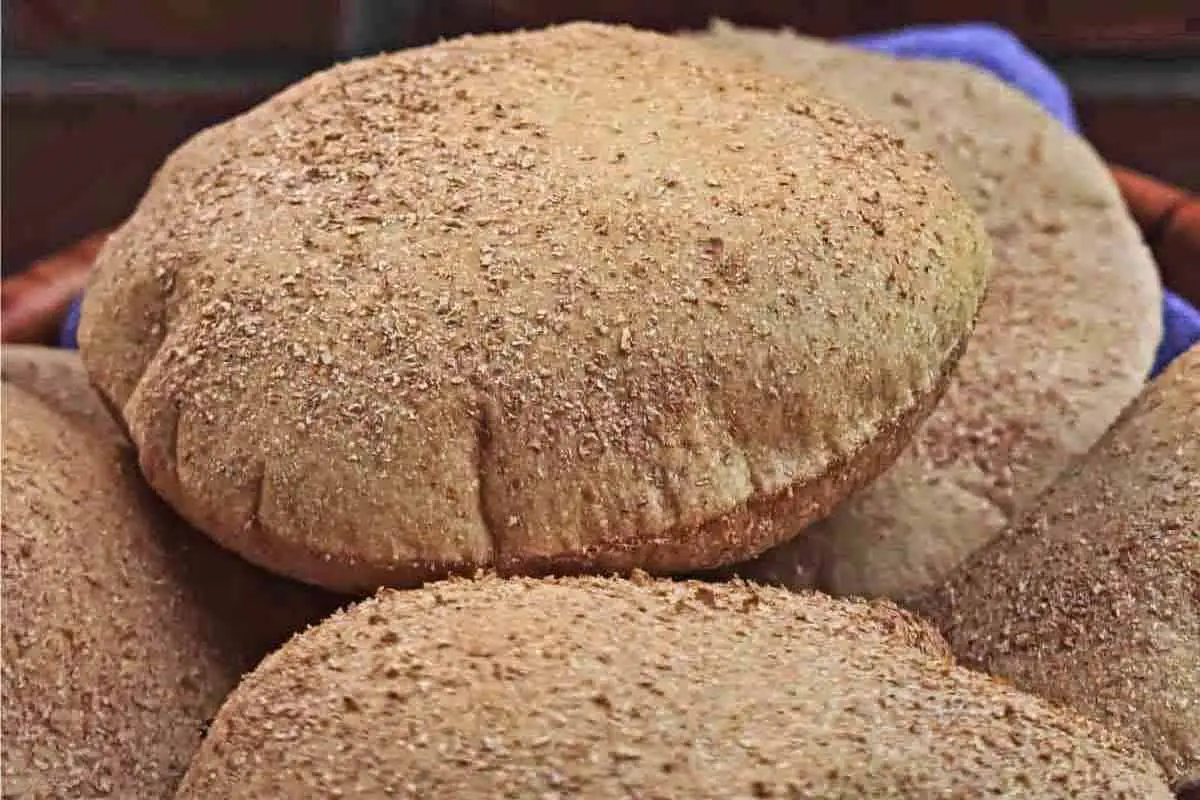 This Egyptian food, Vegan Egyptian Flatbread looks and feels very similar to Pita, but it tastes very different. It forms a great pocket just like pita bread to stuff literally anything. All we needed was a good smear of hummus and it was heavenly.
This Egyptian bread is a traditional Egyptian recipes for crispy flatbread that goes great with Mediterranean food! If you want individual flatbreads, just divide the dough into as many parts as you would like.
---
You Might Also Try You May Also Like: 20 Best Traditional Albanian Recipes
---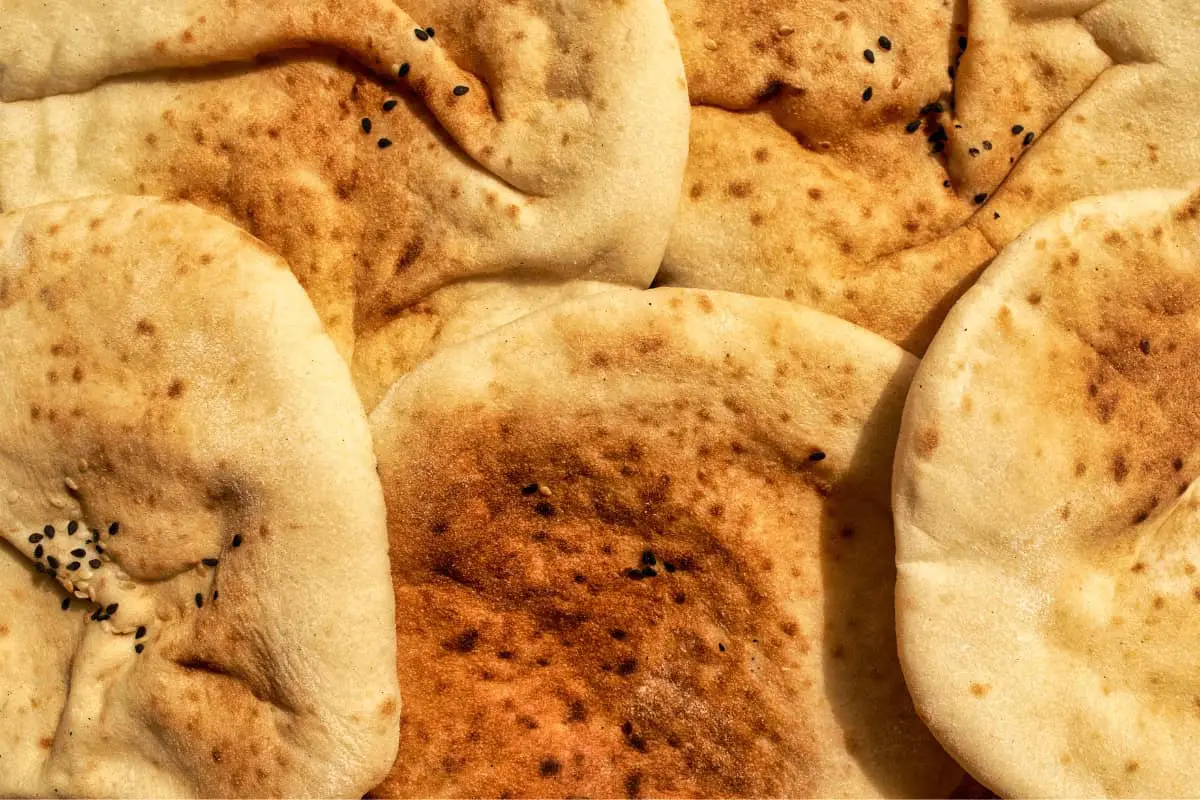 Crispy puff bread with black seed flavor, super thin and delicious with almost anything or on its own. This crunchy bread that I used to eat with white cheese and sometimes slices of watermelon or figs. This is one of the easiest Egyptian recipes to make the Mahlab bread, as it requires a handful of ingredients probably there in your pantry. Flour, salt and yeast then some Nigella seeds to top. This bread should be puffy, thin and crunchy
5 Fresh & Easy Egyptian Salad Recipes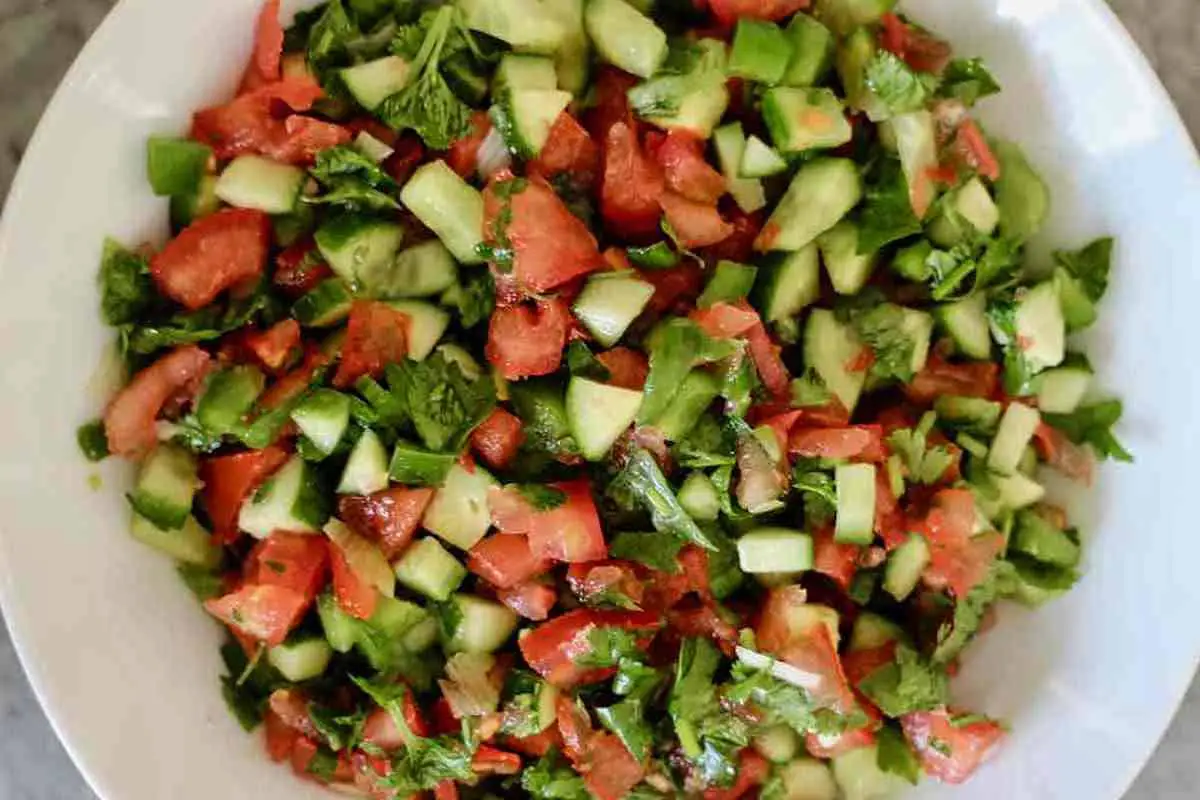 Salati baladi is an Egyptian salad made of cucumber, tomato, bell pepper, parsley, and onion. When this Egyptian cuisine is dressed with a blend of lemon, vinegar, cumin, and chili pepper, this salad is just as delicious as it looks.
The salata baladi is very quick and easy to prepare. Just cut the vegetables very finely, season them with lemon and vinegar and flavor them with a subtle hint of cumin and ground red chili pepper.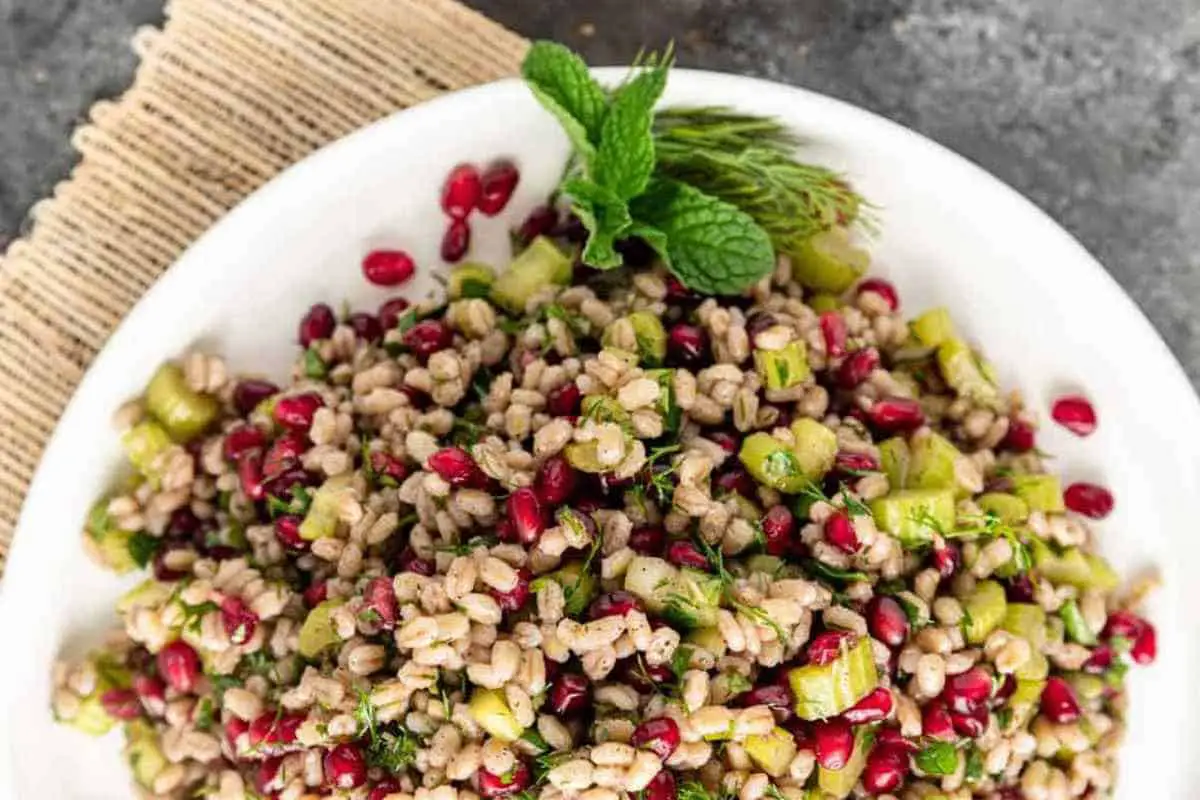 The salad contains crunchy pistachios, tangy pomegranate molasses, and cilantro, all balanced by warm, earthy spices and sweet golden raisins. Egyptian food of chunks of feta, scallions, and pomegranate seeds adorn the top of the dish, making a gorgeous composed salad with lively flavors and textures. It's wonderful!
This crisp blend of vegetables is offered as a topping or side at Zooba, the Egyptian street food restaurant in New York City. We made these traditional Egyptian recipes as a stand-alone salad to stuff into pita with taameya (Egyptian falafel) or serve with just about anything else.
---
You Might Also Try You May Also Like: 225 Easy Traditional Lebanese Recipes (2022)
---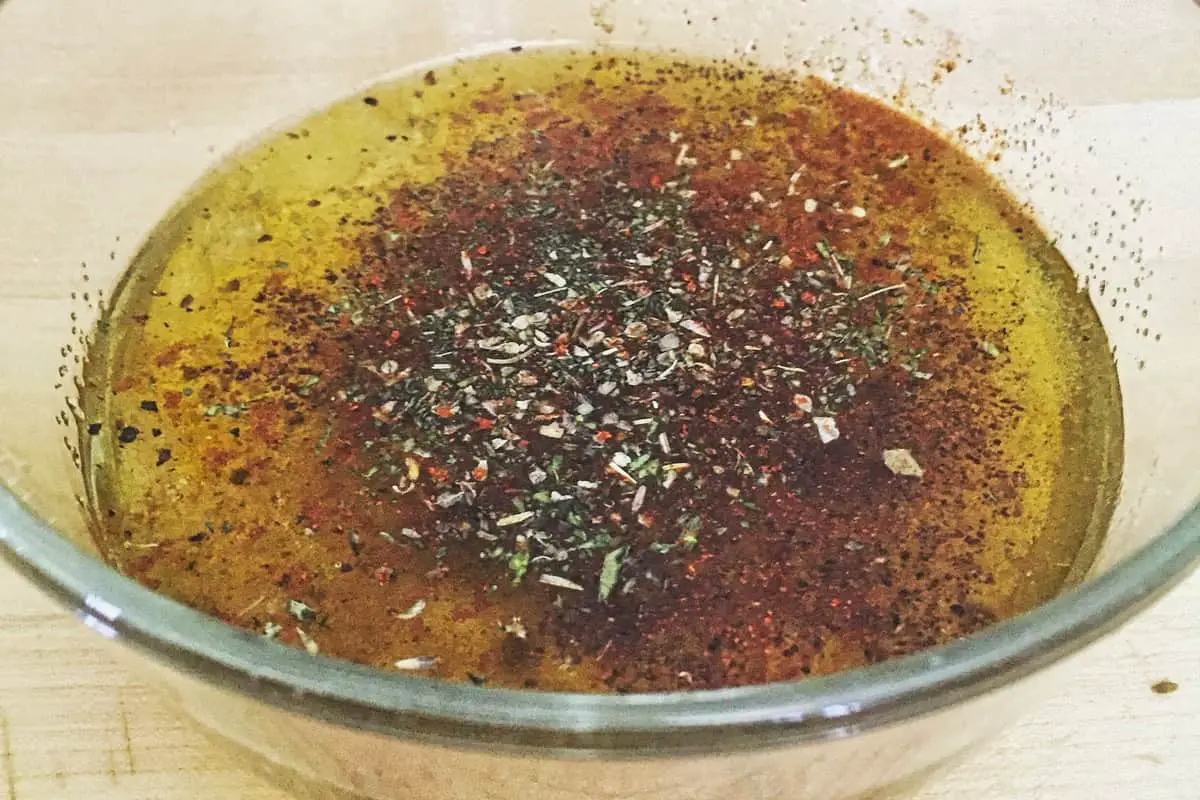 Egyptian salad is usually called Baladi salad. The Egyptian recipes for salads have mainly tomatoes and cucumber as the main ingredients. However, different versions could also include shredded carrots, bell peppers and onions. The common thing among those variations is the marinade or the dressing. It has this tangy garlicky and minty flavor. It is very Egyptian.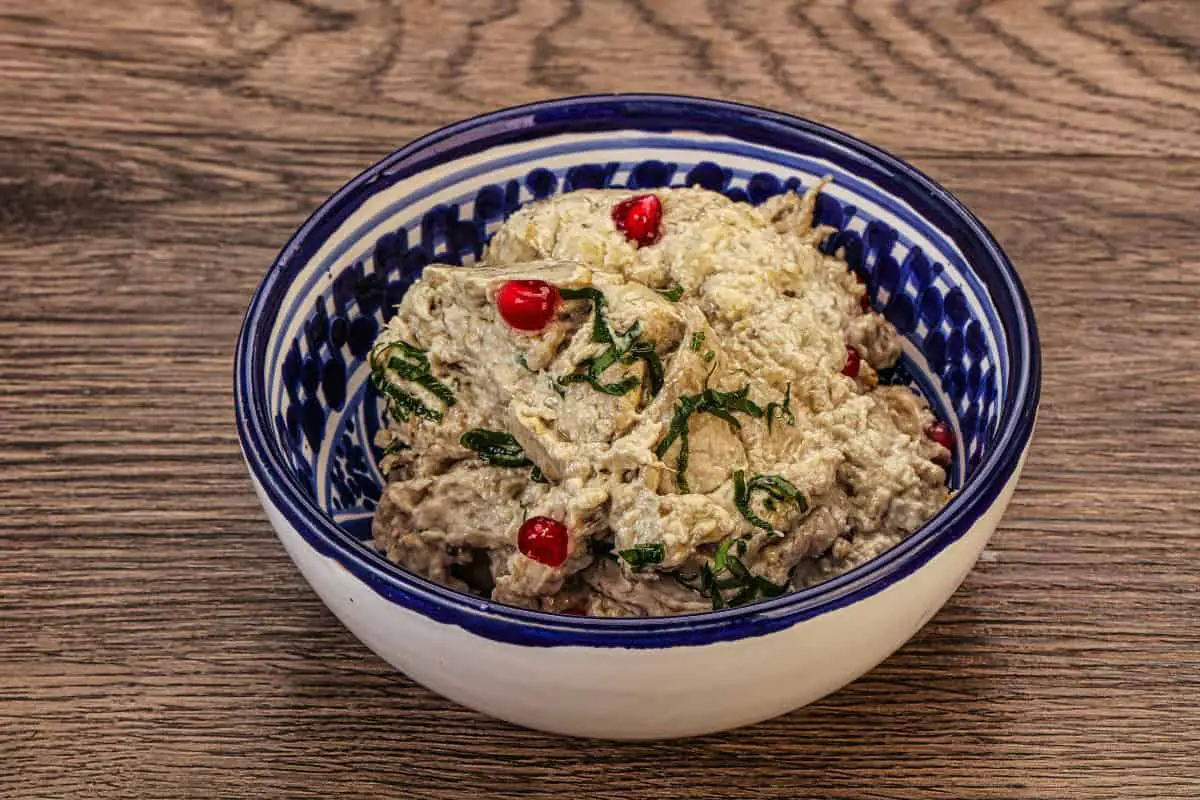 Mutabal, an aubergine salad born from baba ghanoush, is a traditional Middle Eastern mezzé made from eggplant, tahini, lemon, yogurt and garlic. In Egyptian cuisine, there is only one way to grill an eggplant to get a traditional baba ghanoush or Mutabal: in direct contact with a flame; either on the flame of a gas stove, or with the aid of a powerful torch, or on the coals of a coal fire.
However, in the absence of the three recommendations, a gas or electric barbecue can also do the trick even if the characteristic aroma of fire-smoked aubergine will be missing.
5 Enticing Egyptian Appetizers and Side Dishes
My dad's Egyptian spiced and fried cauliflower takes a cruciferous vegetable that's bland, even in color, and adds complex layers of flavor and fragrance through a trio of aromatic spices: cumin, coriander, and turmeric. A crispy, golden-brown battered shell now surrounds the cauliflower florets. The golden shell is speckled with eye-catching flecks of green and red, finishing with the soft (but never soggy!) cauliflower hidden inside. A tasty way to spice up this Egyptian food.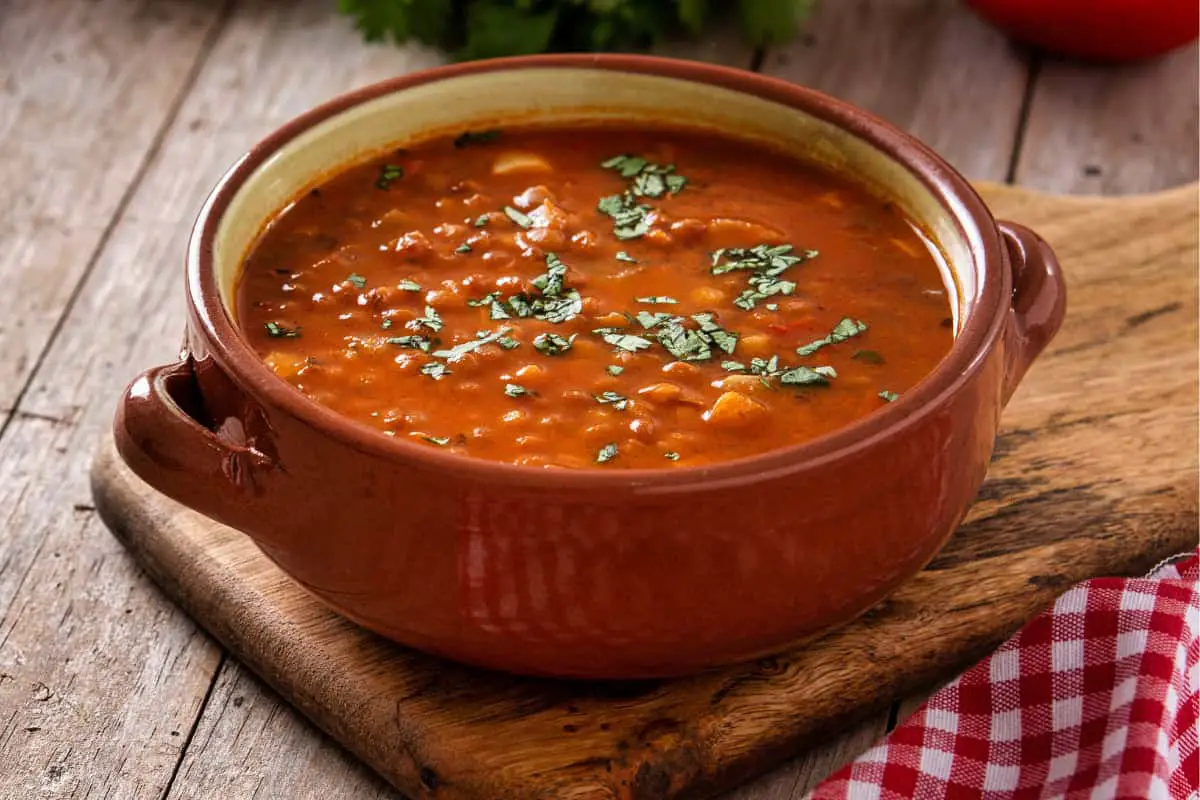 When winter comes knocking, get yourself warmed up with this delicious, vegan-friendly, and easy-to-make, traditional Egyptian recipes for lentil soup. This soup is a staple in Egyptian cuisine because of its familiar and soul-warming flavor.
This soup is a mixture of various vegetables like red lentils, potatoes, carrots, celery, etc., seasoned with cumin, paprika, cayenne, and turmeric for an added spicy kick. I can't imagine a better comfort food choice for your chilly nights.
---
You Might Also Try You May Also Like: 25 Easy Authentic Armenian Recipes (2022)
---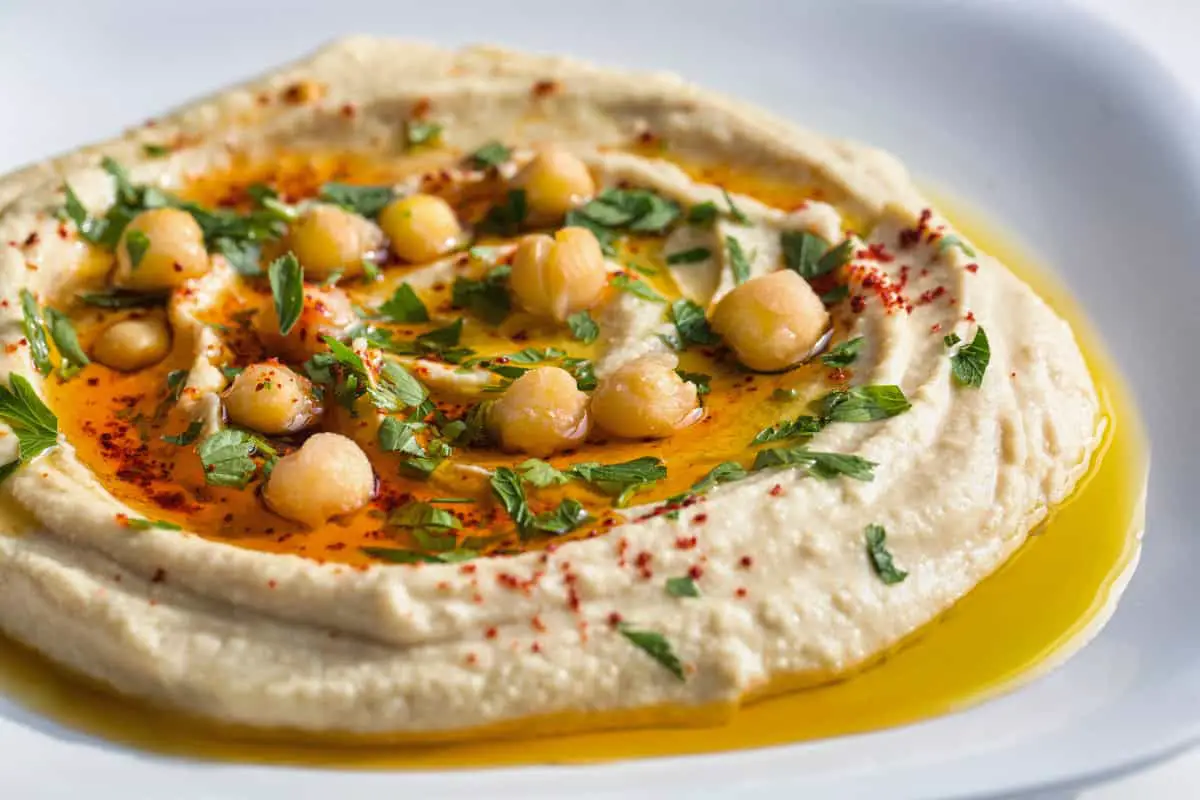 You may have heard of these Egyptian recipes once or twice before. They are a blend of mashed chickpeas, tahini, lemon juice, garlic, and other seasonings. For the most part, it is used as a dip or spread to bread, sandwiches, and even as a sauce to some pasta.
The best hummus is lusciously creamy, yet somehow light and fluffy. It's beautifully smooth and swirled, and begging to be scooped up onto a wedge of pita bread. It's nutty and tangy, thanks to the tahini, with notes of bright, fresh lemon and mellow garlic.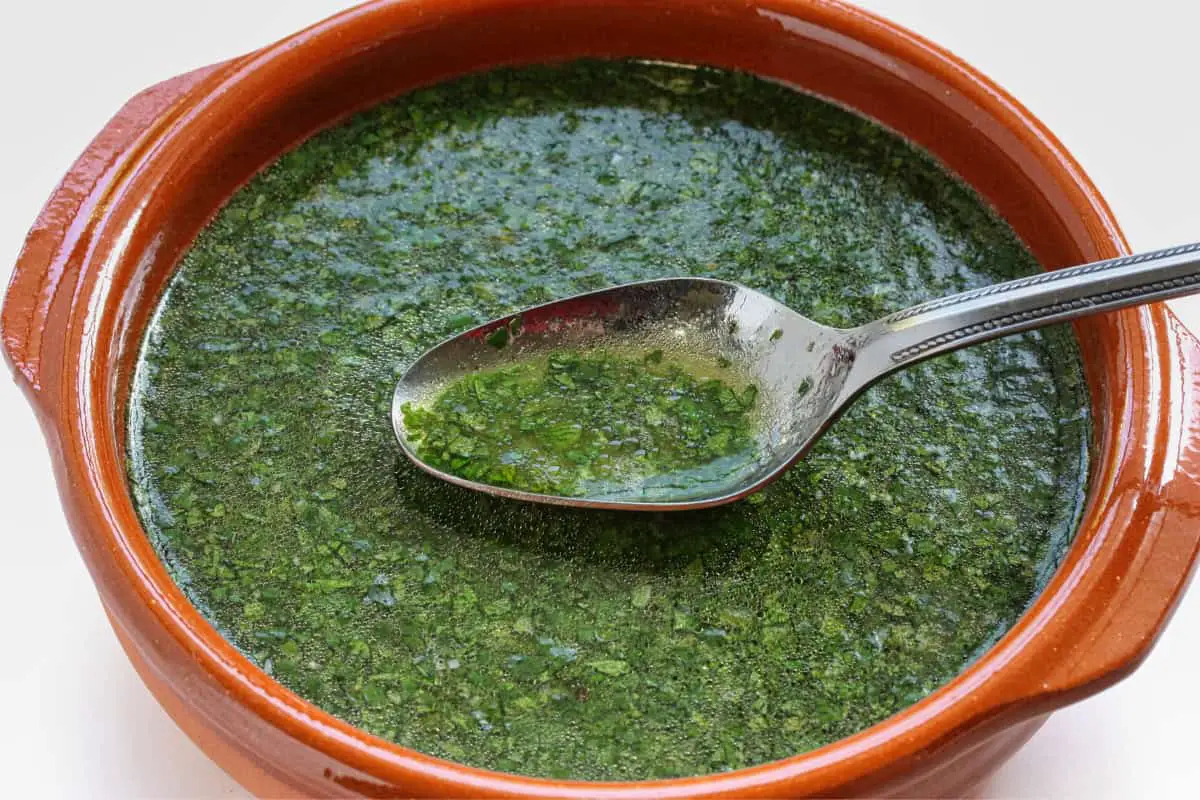 Here is a vegan and healthy side dish for you to try out. Molokhia is a soup made mainly from the leaves of the molokhia plant and seasoned with lemon juice, garlic as well as coriander. If you wish to make this at home, try finding the Egyptian cuisine plant in Middle Eastern or Asian food stores.
At first glance, this soup might be a bit unappetizing because of its slimy texture. However, I can assure you it tastes a whole lot better than it looks. The best way to eat this is with some bread, rice, or roasted veggie, and if you are not vegetarian, some chicken would be great.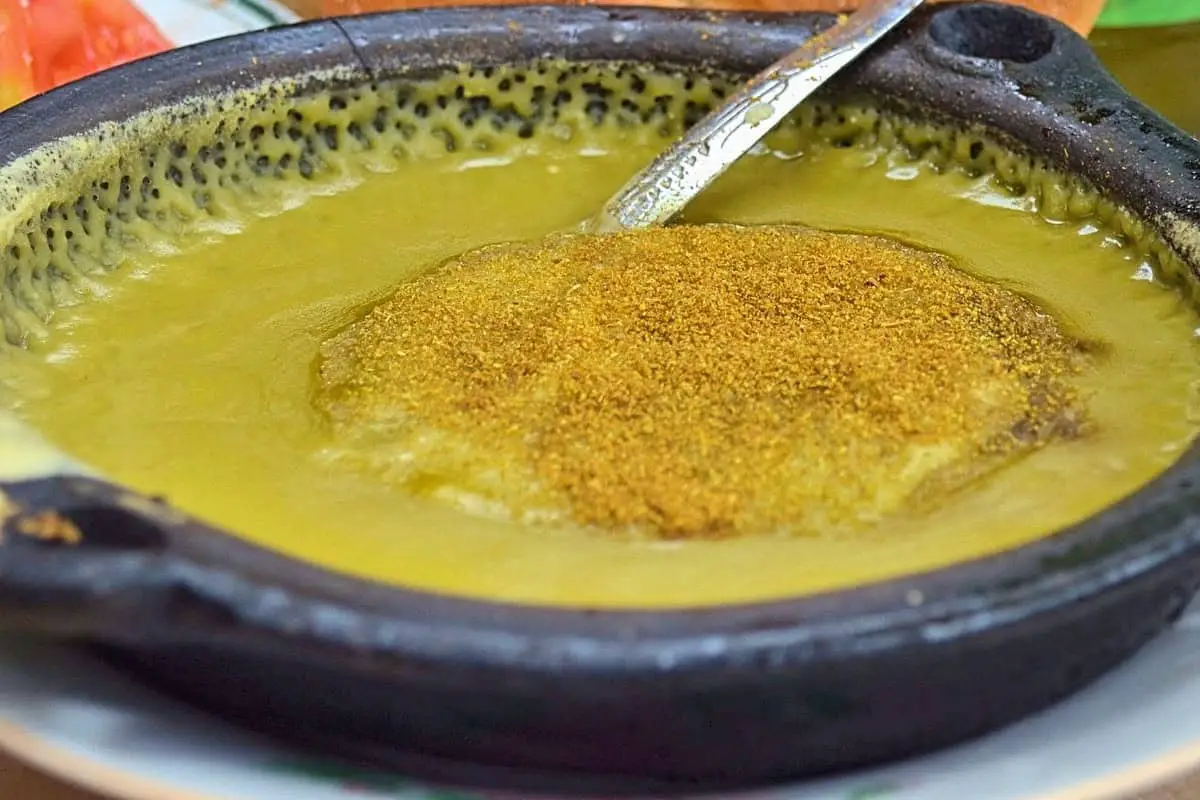 Bissara is a crisscross between a dip and a soup. It is a soup made mainly of puréed broad beans and seasoned with garlic, olive oil, cumin, red pepper, lemon juice, and salt. If you are looking for a way to bring protein and vitamins into your Egyptian food, try this soup.
The best way I can think of to describe the taste of this soup is homey and comforting. It is the ideal side dish to enjoy on cold nights or share with family during gatherings. You can have it as a dip for bread or even as a sauce for grilled meat.
5 Satisfying Egyptian Dishes For Your Dining Pleasure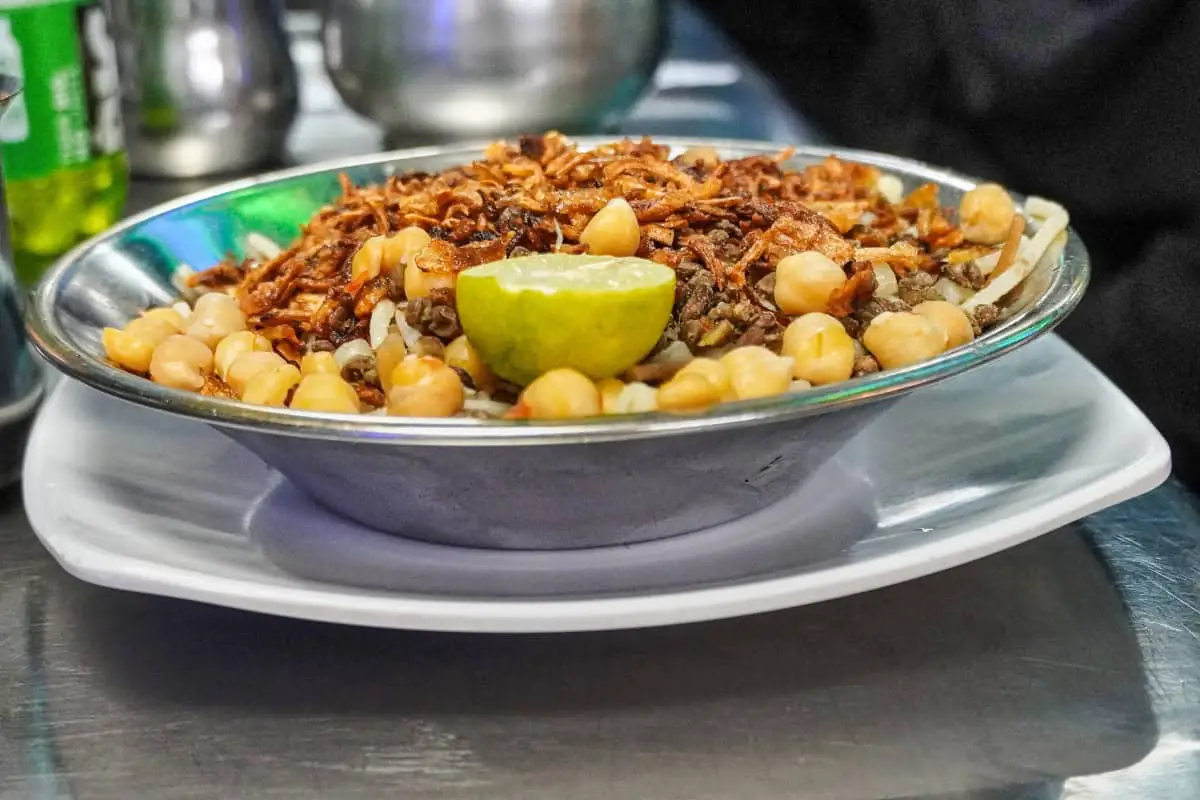 Koshari is the national dish of Egypt, made by layering lentils, pasta, rice, chickpeas, tomato sauce, and fried onions together! This mouth-watering traditional Egyptian recipes dish is not only filling and delicious but also incredibly easy to make. The ingredients are things you can find casually sitting in your pantry. Toss it all into a slow-cooker and make yourself a hot meal any time you want.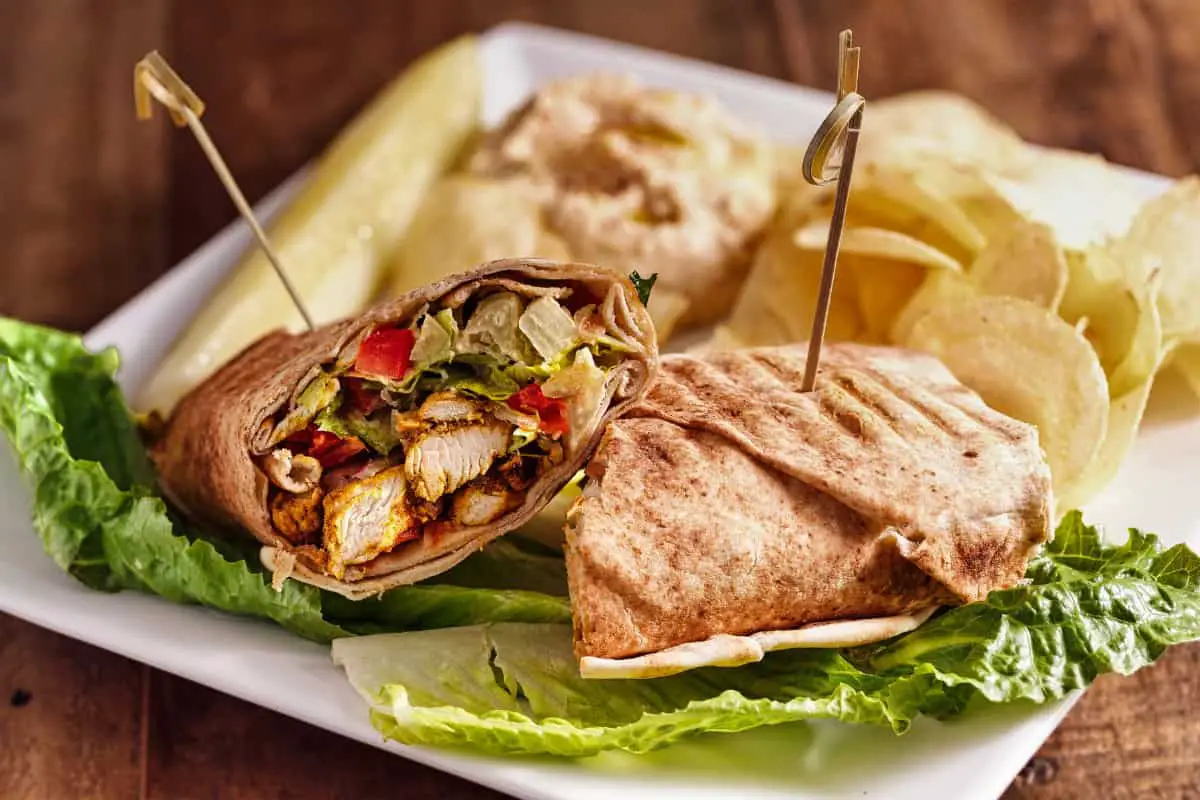 For these Egyptian recipes, give the meat a quick marinade while you prep the rest of your ingredients, and then the shawarma cooks up super quick and simple and is a total crowd-pleaser.
And just in case you're wondering, yes, the cooking process and presentation is very similar to gyros, but the two differ in toppings, seasonings, and type of meat traditionally used. Full disclosure, since I don't have a roasting spit in my kitchen (and I'm guessing you don't either), we'll be cooking our shawarma meat on the stovetop, so it's not technically authentic shawarma, but it is authentically good.
You Might Also Try You May Also Like: 20 Traditional Emirati Recipes "Simply Delicious"
---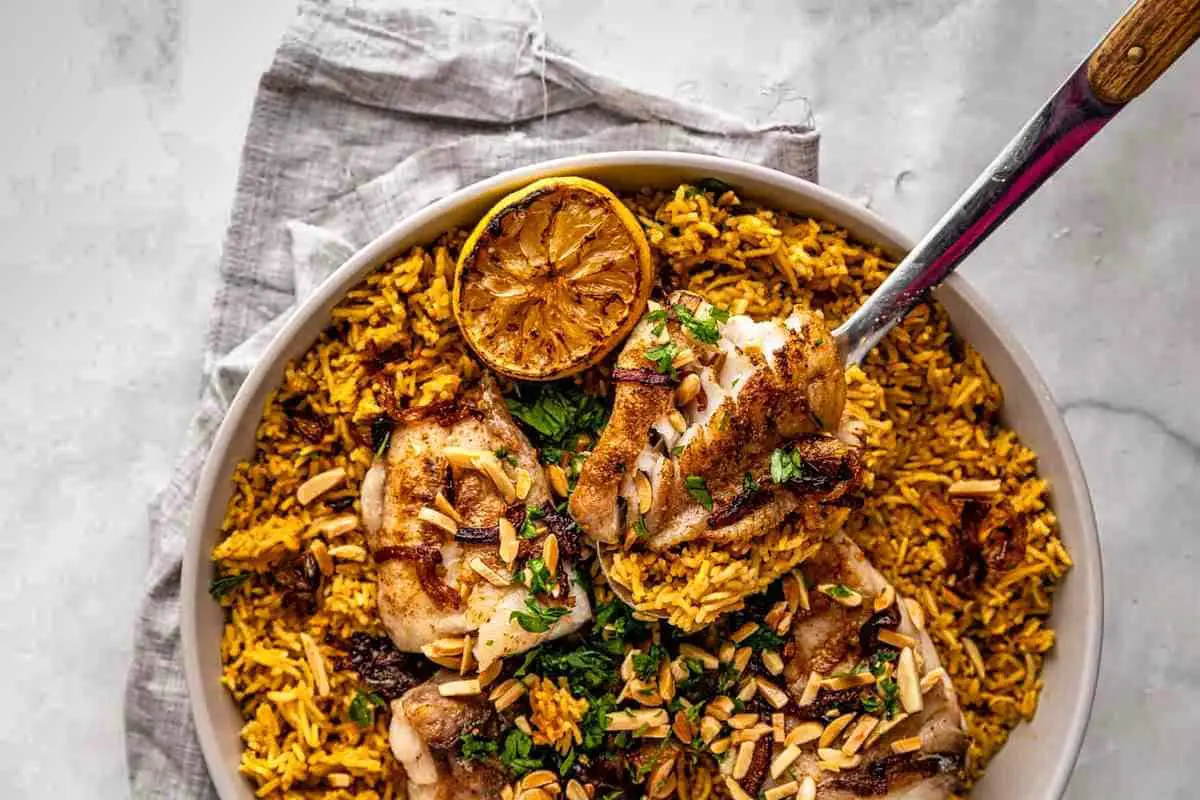 For those looking for a fish recipe in Egyptian cuisine, try making this delicious combination of pan-grilled fish, seasoned rice, warm spices, and caramelized onions. With this recipe, while the infused fish fillet is obviously the highlight, the fragrant rice and onions will also take your breath away.
This Egyptian food dish is most commonly eaten with some tahini sauce. Squeeze some lemon juice into the sauce for an extra layer of flavor if you like. If you have some leftover ingredients, you can also make a simple salad to accompany this dish.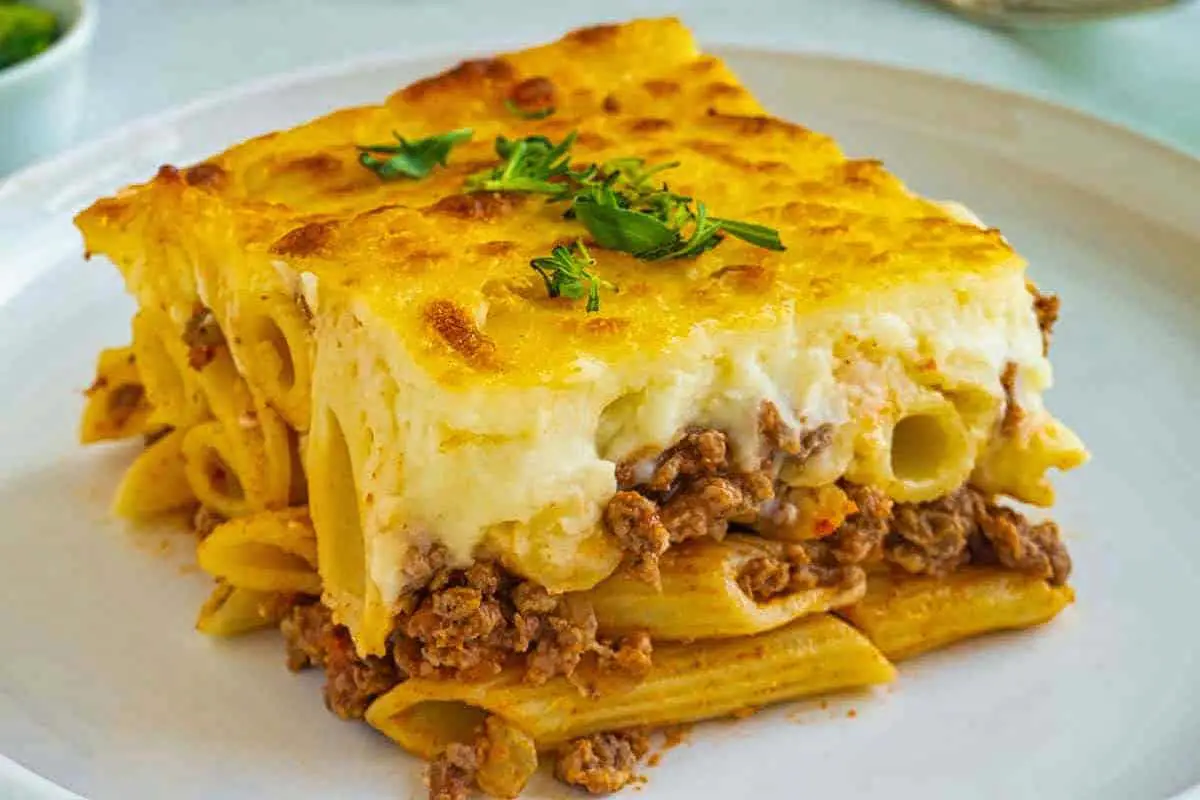 Egyptian
Macaroni Béchamel is perhaps one of the most nutritious and comforting dishes of the country's culture. It is composed of several layers of white sauce and minced meat (in addition to the pasta) that make it a cook's dream.
There's nothing quite like a combination between melted cheese and well-seasoned beef. The burst of flavors that it creates is something you will find yourself wanting to try again and again. Similar to Lasagna, Macaroni Bechamel is also made in large pans, so you really can come back to it over and over again.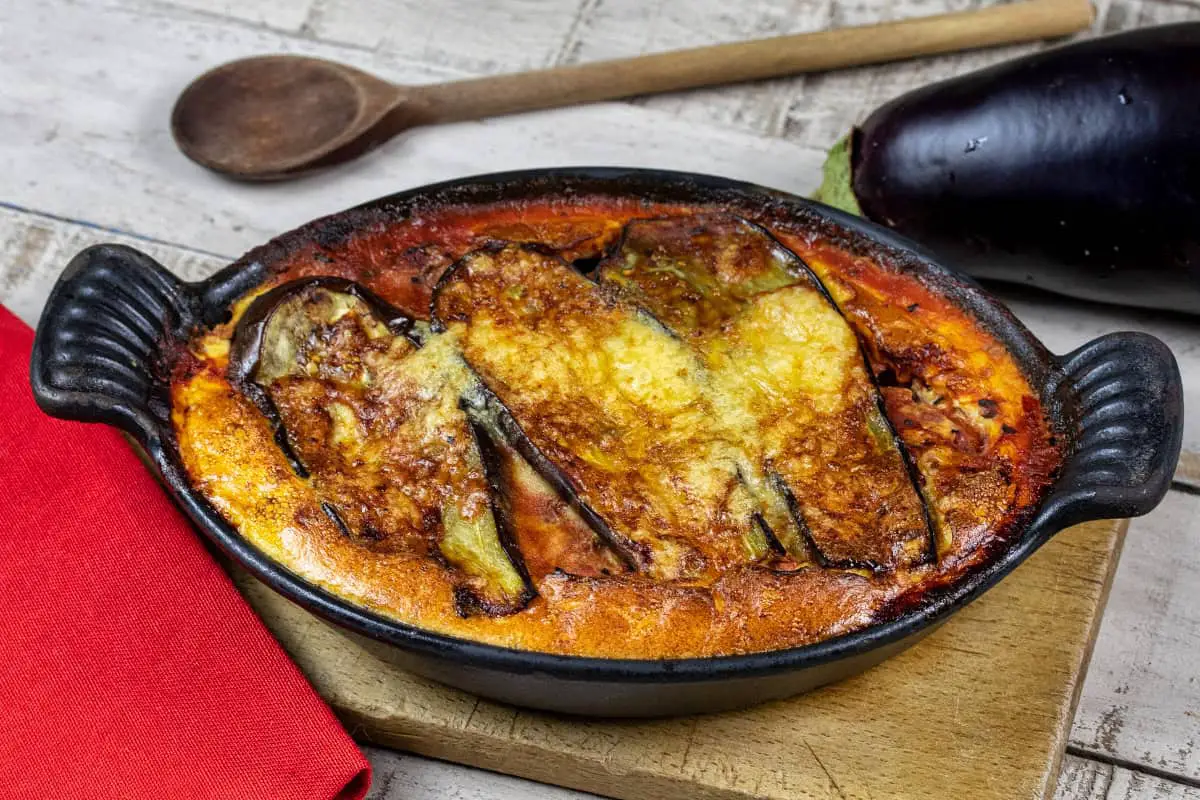 This is a traditional Egyptian recipes bake that includes luscious layers of ground meat mixed with well-seasoned eggplants and potatoes, all drenched in creamy bechamel sauce. Yet another popular family dish in Egypt for you to treat your loved ones with.
Moussaka tastes quite similar to the Macaroni Bechamel I recommended earlier, only a lot thicker in texture thanks to the eggplants and potatoes. As this dish is quite a handful on its own, a simple salad will suffice as a side dish if you want something extra.
5 Decadent Egyptian Dessert Recipes To Top Off The Evening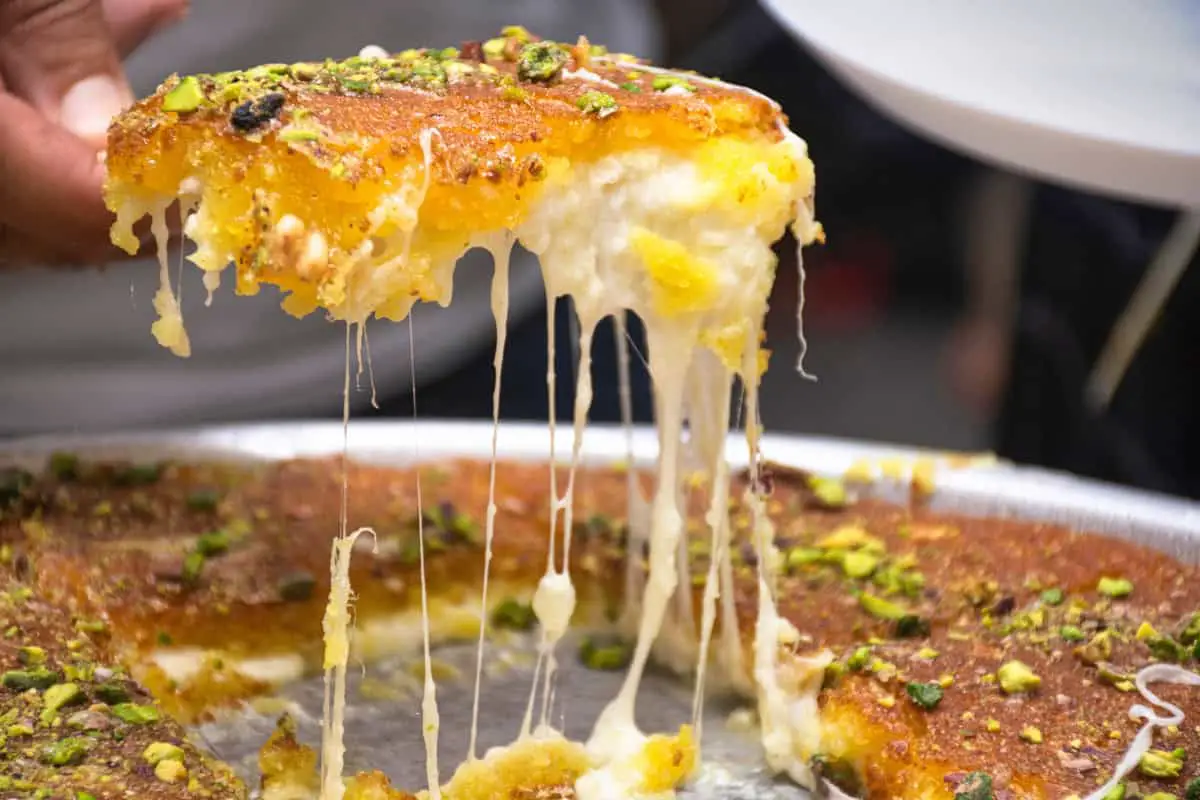 This mouth-watering Egyptian dessert is a must-try when it comes to Egyptian recipes. It is made of shredded phyllo pastry and filled with layers of cheese, cream, or nuts. Everything is then grilled together to create a fluffy and pudding-like filling.
A Middle-Eastern favorite and a month of Ramadan tradition. This variation of Konafa is made from crunchy shredded phyllo pastry, sandwiching a creamy, pudding-like filling, and soaked with a scented simple syrup.
Baklava is a rich, sweet pastry dessert in Egyptian cuisine made up of phyllo (fillo) layers that have been basted with butter, stacked between cinnamon flavored chopped nuts, and held together by a honey syrup.
This dessert is insanely sweet and rich, thanks to the honey-soaked top. Combined with the crunchy phyllo exterior and heart-warming insides, it gives you all the incredible tastes you could possibly crave in a dessert.
---
You Might Also Try You May Also Like: 25 Traditional Arabian Recipes With Delicious Flavors
---
A super delicious traditional Egyptian dessert made mainly with three essential ingredients; puff pastry, milk and nuts. This luxuriously creamy, Egyptian food dessert is absolutely delightful, it's basically the Egyptian version of bread pudding.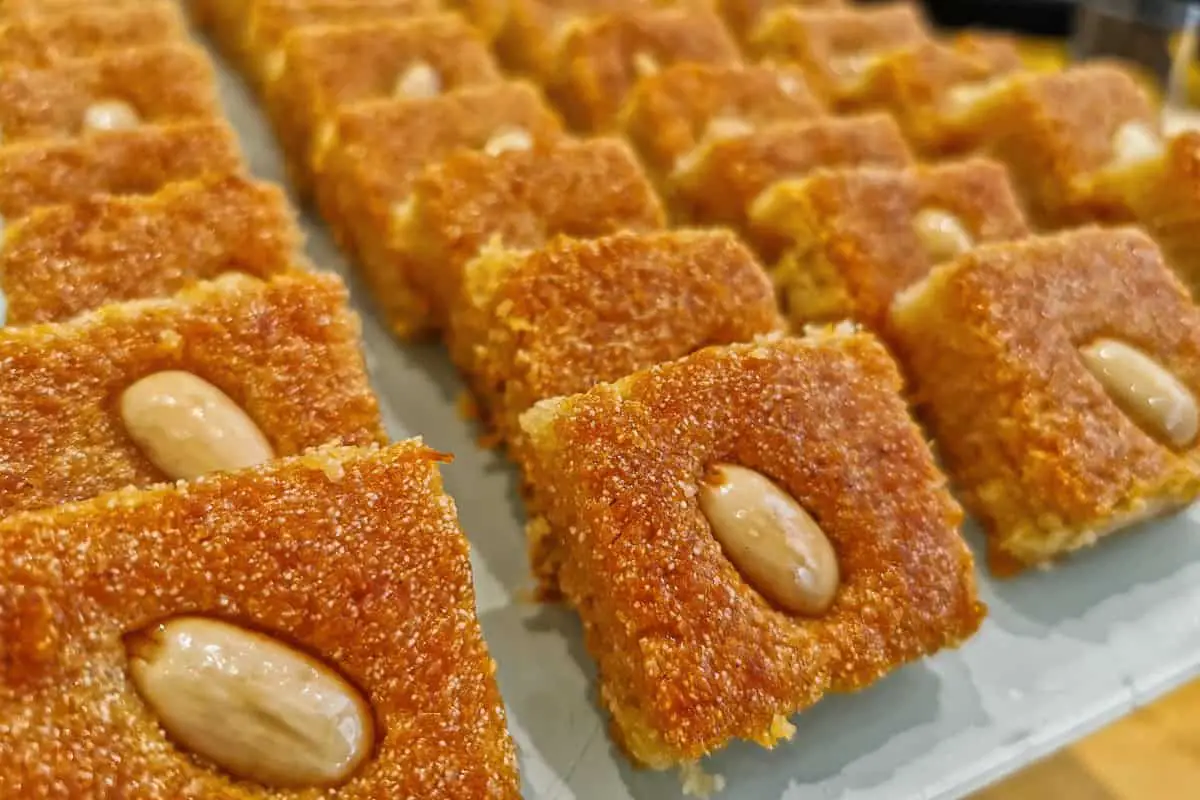 A lip-smacking delicacy no one can dislike, basbousa is a decadent dessert treasured throughout the Middle East. These traditional Egyptian recipes for sweet cake is made from semolina, a type of flour, and soaked in rose syrup. Once fully baked, it's then topped with coconut flakes, almonds, or other nuts.
This sweet cake is anything if not heavenly. The earthy aroma from the semolina combined with the sticky syrup will overload you with sweetness in the best way possible. Add some yogurt or cream cheese to give some extra moisture if you think it's too dry.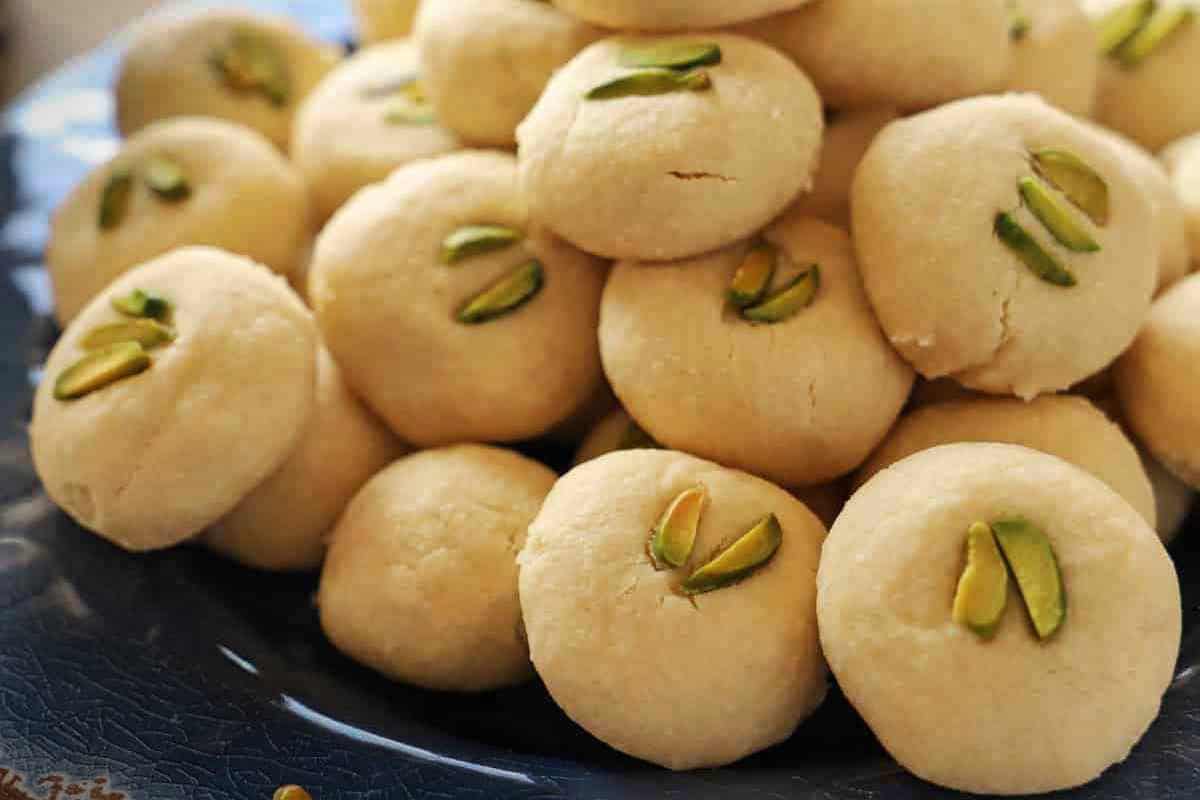 This may sound strange but if you like your Egyptian dessert cookies crumbly and soft, give these babies a go. The best thing about these Egyptian recipes is their buttery texture and how they immediately melt in your mouth the moment you eat them.
As you can imagine, they also taste very rich and creamy, thanks to melted ghee being the main ingredient. Other things include powdered sugar, flour, and some almonds. That's it. That's everything you need to make this delightful and unforgettable treat.
---
---
For complete photos and videos of our trip, visit us on our Instagram Page
You May Want to Join Our Boondocking Group on Facebook For More Information
You Can Check Out Our International Recipes On Our World Recipes OBE Instagram Page
Discover our unique product testing journey at Our Big Escape. We bring real-world experiences and adventures into every review, ensuring authenticity and reliability. Dive into our process at
How We Test Products: A Journey of Discovery and Trust
, where every product is an adventure tested.