Traditional Romanian recipes and their roots can be traced back to its troubled past. Another factor is its to its strategic location, which has often made it an enemy target. This brings about a lot of variety in traditional Romanian food, with elements of many different cuisines visible to the discerning palate.
The History of Food From Romania
Romanian food has endeavored to adopt the greatest recipes from a wide variety of international influences, beginning with those introduced by Roman invaders and continuing with those of the Turks, Russians, Germans, and Hungarians. Several meals are considered local to Romania, including Mamaliga (or polenta as it is commonly called) and Sarmale (minced pork meat and cabbage rolls). Even in the bustling metropolises of Romania, people enjoy these, and their homey charm is a big part of their appeal.
Many foreign powers have occupied the country's sizable provinces throughout Romania's history. Today, it is easy to spot where adjacent and occupying countries' cuisines have an impact. Several foods that are also widely eaten in Russia made their way into the cuisine of the north-eastern area of Romania, which is known as Moldavia.
The south's Romanian food and laid-back culture are influenced by the region's time under Ottoman rule. Dishes originally from Turkey and other nearby nations, such as halva and coffee, quickly became staples in the Romanian diet. Transylvania, in western Romania, exhibits culinary influences from both Germany and Hungary. Spices like paprika are commonly used to enhance the flavor of traditional Romanian foods, making food here hotter than it would be elsewhere.
Old-Style Romanian Food Cooking and Food
Old-style Romanian food includes the following dishes:
Cozonac
Although this bread appears complicated and fancy, it's rather simple to prepare. Despite what the lengthy list of ingredients and the estimated cooking time of four hours might have you believe, this recipe is quite simple.
You'll first notice that all the ingredients are standard fare in most kitchens. Secondly, two of those hours are dead time since you have to allow the dough to rise. Therefore, you shouldn't dismiss the recipe out of hand.
Even if it was tough to make (which it isn't), it's well worth it in the end. The bread has a deep, nutty swirl on the inside and a hint of citrus flavor on the outside. In addition, its attractive design makes it perfect for a special occasion or as a present.
Soup With Meatballs
One more of Romania's Ciorba that's well-known is meatball soup. Many restaurants always have this traditional Romanian food on the menu. This sour soup is a classic in Romanian cuisine. Boiled in the Ciorba;, the meatballs are often made of ground pork combined with rice and seasonings. Among Romanian families, it is a staple dish that is often made from scratch. Soups are a practical option because they are quick to prepare and easy to scale up.
The Cabbage Rolls of Romania
The traditional Romanian food of cabbage rolls is packed with flavorful ingredients. You will need sour cabbage, bacon, ground pork, rice, tomato juice, onions, and some seasonings to prepare these.
They take some time to make, but perfection isn't achieved overnight. After finishing, they have a stunning appearance and delicious flavor. They have a gorgeous golden-brown color, shine from the tomato sauce, and a light coating of fresh parsley. Layer them for a classic Romanian supper, then finish with a dab of sour cream.
Mititei
This traditional Romanian food, affectionately known as tiny guys, can be found just about anywhere and is typically offered in sets of three. Miniature grilled meat buns are typically made with a variety of ground meats. You can consider it a miniature sausage without the casing. As soon as spring approaches, your Romanian friends will be inviting you to backyard barbecues like it's going out of style. The term "littles" has come to mean barbecues in the backyard.
Ciorba
Probably the most well-known traditional Romanian food, Ciorba is a sour broth cooked with a single type of meat (beef, chicken, pork meatballs) as well as a variety of vegetables (or just vegetables), boiled, and served to steam with bread, sour cream, and hot peppers on the side.
There are several regional specialties in addition to the conventional recipes that can be found on the menus of every restaurant in the area. Plachie, made with fresh fish, is a specialty of the people who live along the Danube or in the Danube Delta; Ciorba de Fasole in Paine, made with baked beans and smoked bacon, is a must-try in Wallachia; and Ciorba Radauteana, made with chicken, carrots, sour cream, and garlic, is the best you'll find in Moldova.
It's been said that this is the most effective remedy for a hangover. Some people say it's their favorite traditional Romanian food to eat on chilly winter nights. A trip to Romania wouldn't be complete without sampling some traditional fare, and Ciorba is right up there with the best of them.
Modern Romanian Food
Modern Romanian food focuses on simple techniques, ingredients, and seasonal menu courses. It is appealing to both foreign and Romanian food lovers. Romanians have always had great ingredients because of the country's natural setting, and Romanian chefs often concentrate more on them. Yet, what has developed quickly is Romanian cuisine and the nation's ability to manufacture value-added products. The wave of new restaurant owners and chefs are willing to bet on unique combinations.
Sourcing ingredients like beetroot, carrot, radish, perch, and chicken from producers that the chefs or restaurant owners personally know is among the layers of modern Romanian food. Combining innovative and creative techniques that bring great tastes in exclusive recipes is another layer of modern Romanian cuisine. The way the meals are presented and how the whole experience matches the food quality also matters.
Food is a form of instant gratification and creative expression that is easy to reach. Food tastes better when the whole experience matches the quality of food a person is served. This includes the surrounding smells, the plates, the quality of music, and the quality of service. Youthful Romanian chefs want to shape what they believe Romanian cuisine should appear like from now on instead of reinventing traditional Romanian food. They want to create a future for food that has not yet been allowed to expand and fully explored – Romanian food that the culinary heritage of other nations in the region like Hungary, Austria, and Turkey has historically influenced.
The modern Romanian cuisine bets on restoring the architectural gems that also combine elements of Romanian tradition in a modern way. The foods included in modern Romanian cuisine include:
Savarin Cake
Savarin cake, or savarin; cake as it is known in Romania, is a treat that consists of a golden-brown cake that has been baked and then soaked in rum syrup. Whipped cream fills it, and it's served cold with jam or a sour cherry for contrast. Like the Polish Ponczowa and the French baba au Rhum, this vanilla-flavored cake is generally baked in a muffin pan or a mini Bundt pan.
Jean Anthelme Brillat-Savarin was a celebrated French food writer, gourmand, politician, and lawyer; his name is commemorated in the name of a popular cake. Romanians save this dessert for the most momentous of occasions.
Sarmale
Vine or cabbage leaves are stuffed with a filling, typically ground pork, and steamed or baked. Large plant leaves, such as those of a cabbage (fresh or pickled), a vine (fresh or pickled), or a rhubarb, are stuffed with minced meat, rice, onions, salt, pepper, and fresh thyme before being rolled up. After that, it gets a long, slow simmer in a pot or an oven.
While regional variations in ingredients and preparation exist, it is generally agreed that long cooking in huge clay pots yields the greatest results. On special events like Christmas, New Year's, Easter, birthdays, etc., Sarmale is often served as a main dish. Some preparers of traditional Romanian food used to make vegetarian Sarmale by replacing the meat with minced veggies and mushrooms.
In Romania, locals utilize sour cabbage instead of fresh cabbage, which is different from the norm in the rest of Europe. Homemade sour cabbage (either whole cabbage or individual leaves, but not shredded) is traditionally prepared by households towards the end of autumn by preserving in salted water with horseradish and thyme.
Grape vine leaves are used to wrap another type of Sarmale. The hearty dish known as Sarmale is often reserved for the year's colder months. They go great with sour cream, fresh chile, and either polenta or potatoes.
My 20 Favorite Romanian Recipes
---
---
8 Romainian Food Dinner Recipes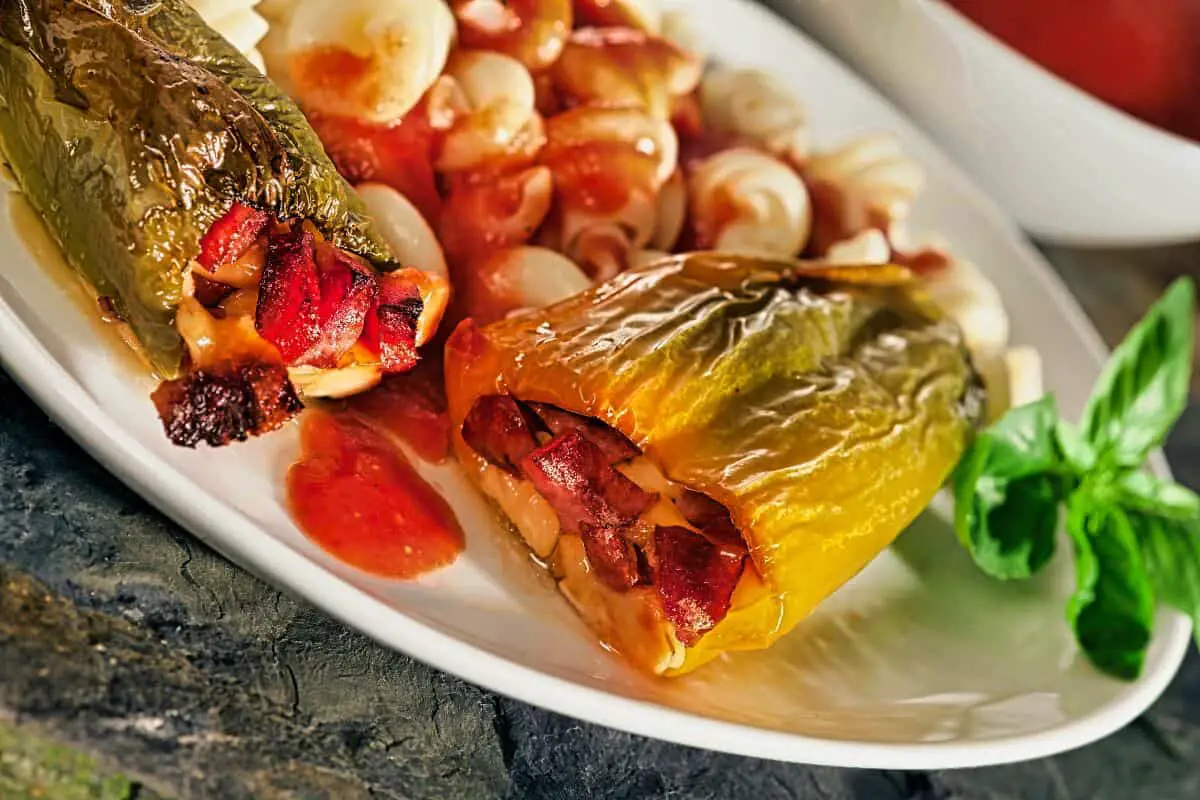 The traditional Romanian recipe forstuffed peppers (Ardei Umpluti) is a favorite in many parts of the world. The peppers are easy to make and delicious. Perfect for lunch or a fantastic family dinner, stuffed peppers can be served by themselves or next to mashed potatoes or other vegetables. The recipe is very popular, and I often make it, especially in the summer when peppers are in full season.
The peppers are filled with ground meat, like pork, beef, or a mixture of both. I prefer the recipe with ground pork or a mix of pork and beef because the pork adds flavor and a little bit of fat to the peppers.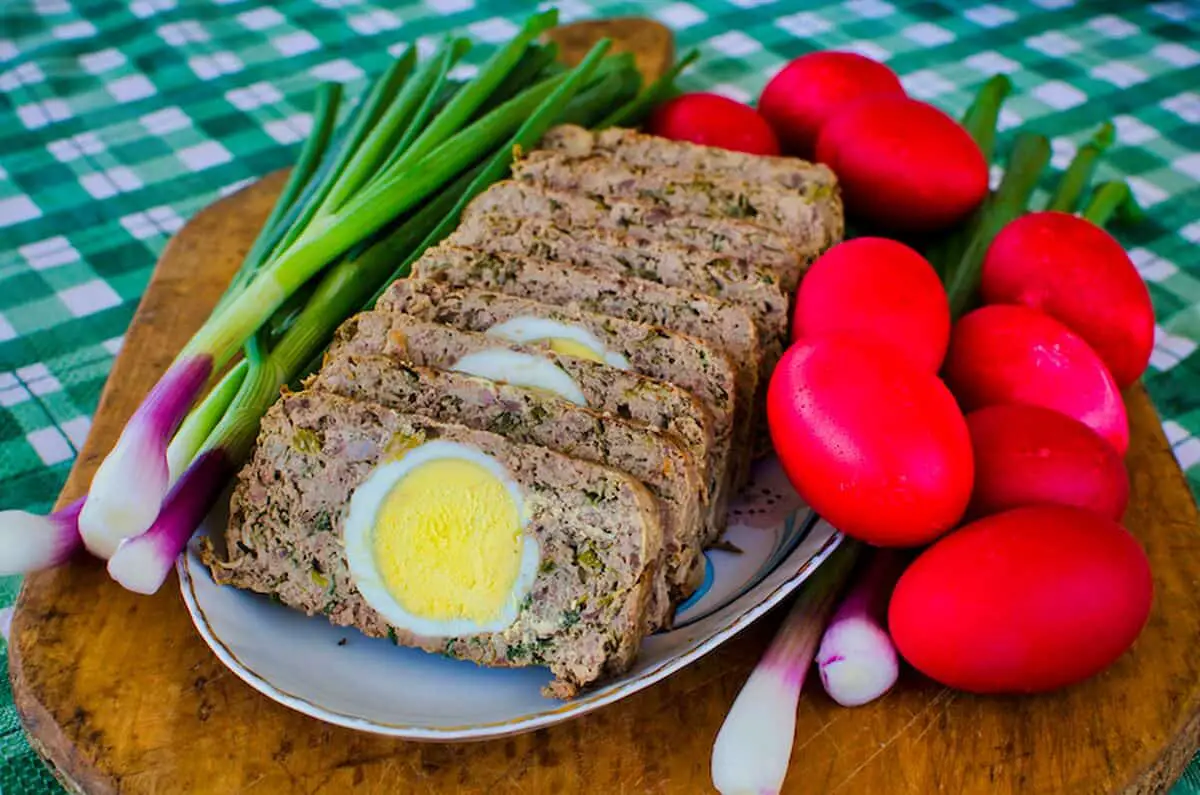 Traditional Romanian recipe for lamb stew, This is an old recipe step by step. Fine, aromatic and creamy lamb shank, not at all unctuous! Lamb loin recipe with leeks and boiled eggs, with onions and green garlic. How to make lamb, chicken or pork tripe? What organs are put in the groin? How to cook the organs for the Easter meat?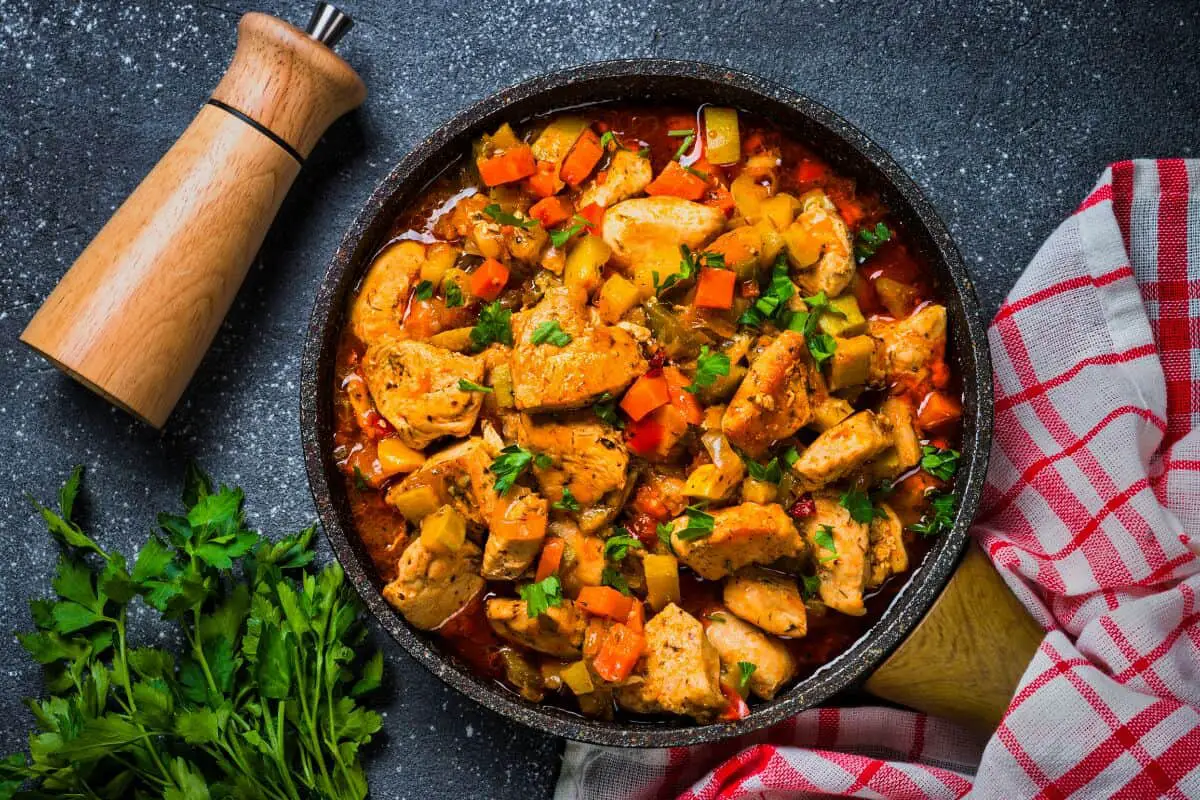 This recipe for Romanian chicken stew comes from blogger Irina Georgescu. Although she has made the UK her home, it's her Romanian culinary heritage – and especially her mum's cooking – that remain her source of pride and inspiration. Give this fantastic one-pot a go, made with gherkins and dill, and serve with crusty bread for mopping up all the delicious juices.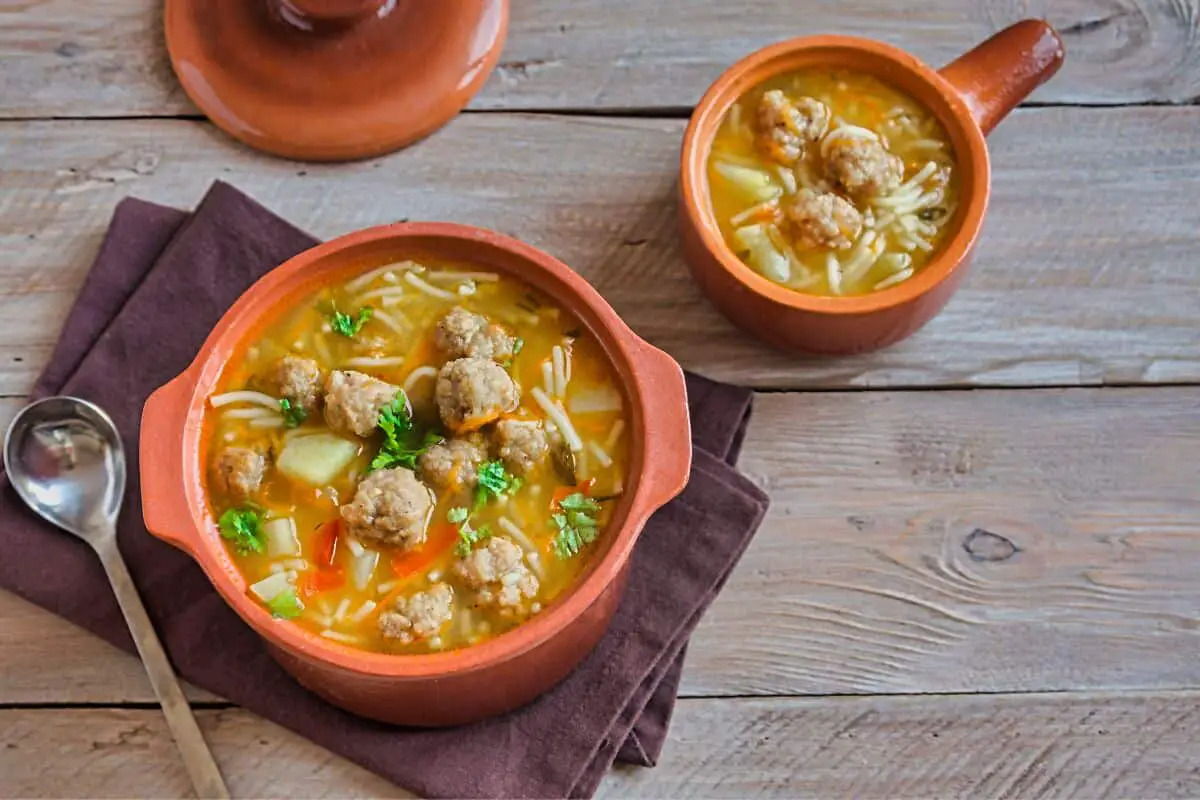 Romanian Meatballs Sour Soup or Ciorba de Perisoare is one of the most traditional soups of Romanian cuisine, the glory of the soups and the pride of every Romanian cook. One of the most traditional herbs to flavor the Romanian sour soups is the lovage. I know you can find it in the US, but personally, I never saw it in my area.
"Perisoare" means meatballs usually made with minced pork, beef, or both mixed with rice, egg, and spices, then boiled in the soup or ciorba. These soups are made with vegetables and meat. What makes them different is the addition of vinegar, lemon juice, or sauerkraut juice. Sour cream is also used in abundance to complement the "ciorba."
You May Also Like: 20 Best Traditional Albanian Recipes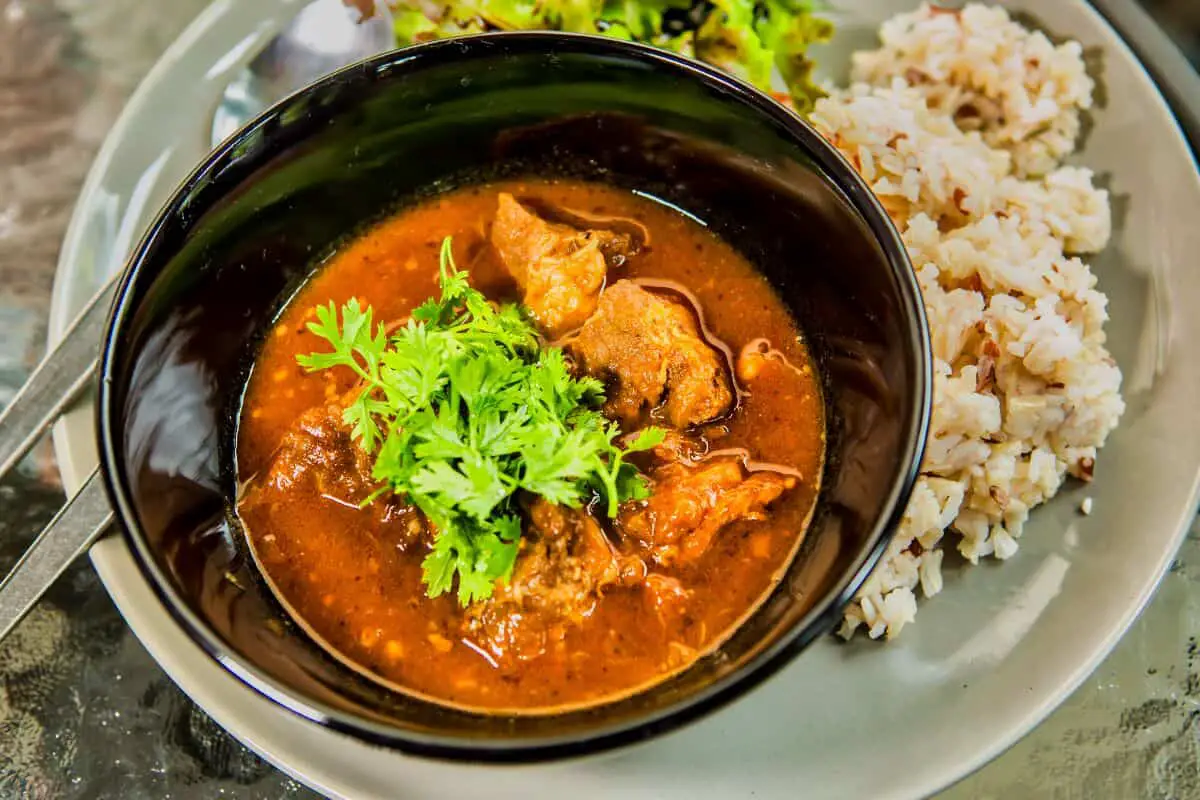 Pork goulash is a traditional Romanian food that is easy to make. Move over Hungary, great Romanian goulash is another classic goulash to watch out for!
Classic goulash is rightfully popular all over the world. A not too spicy stew, toned down with some sour cream, is one of the world's great tastes. An authentic goulash recipe may be made with beef, veal, lamb or pork.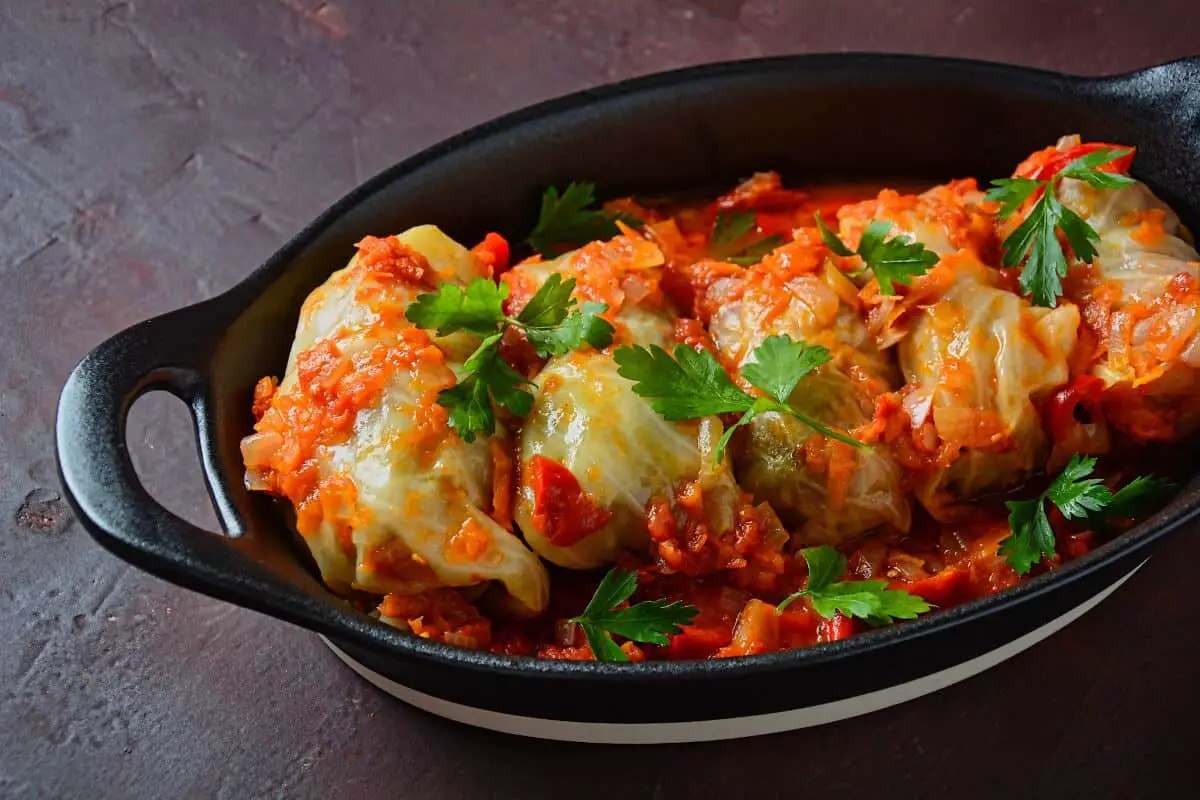 My traditional Romanian recipe for Romanian Cabbage Rolls (Sarmale) are made with sour cabbage stuffed with pork, beef, and little bit of bacon. They're the best cabbage rolls you will ever have! This is my mom's recipe and it's my favorite. I won't eat cabbage rolls made any other way. The other piece that separates Romanian cabbage rolls from the rest is that we add some kind of smoked meat. This time I used smoked bacon. Now I've got your attention, hey?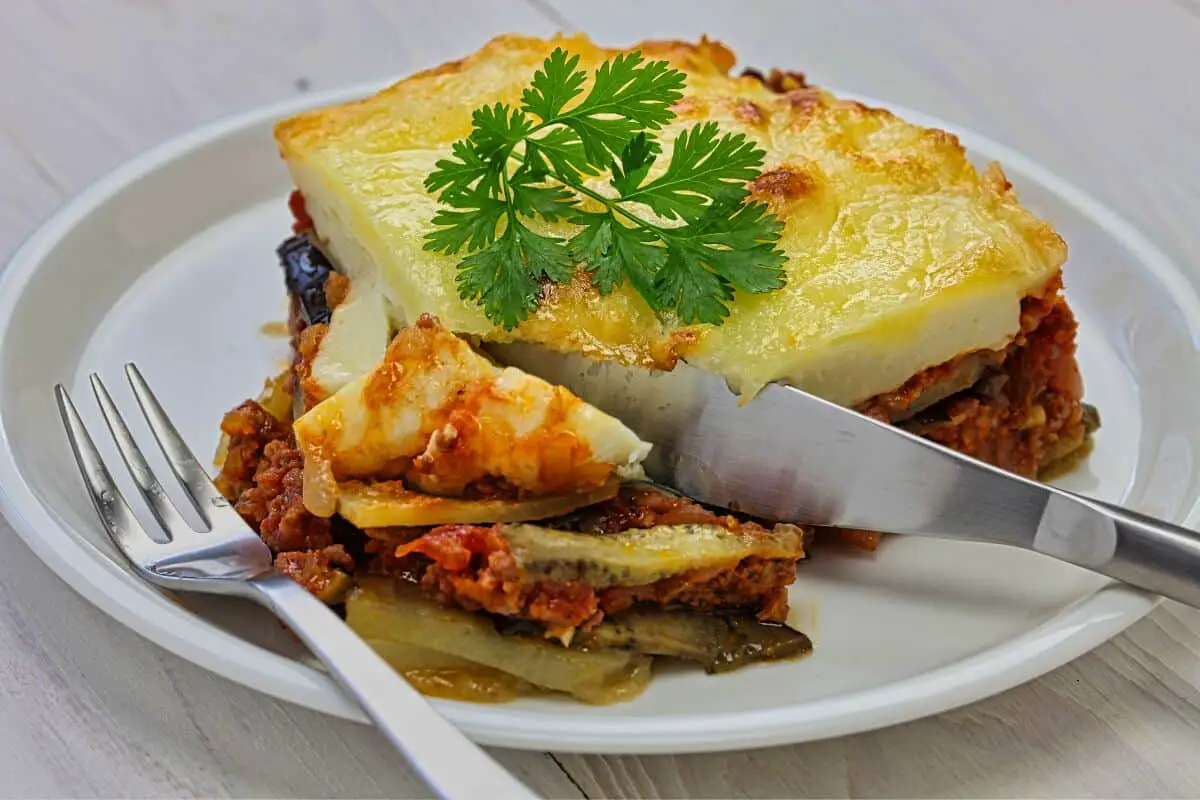 The Romanian Authentic Potato Moussaka is made with layers of potatoes and minced meat. This dish is comfort food, perfect for a family!
The Moussaka is made with layers of vegetables, usually eggplant or potatoes, and minced meat. In Greece, they use minced lamb. In Romania, we use minced pork or beef, or a mixture of these two meat types. Some vegetarian versions are made with mushrooms instead of meat. There are also versions out there using pasta instead of potatoes or eggplant. The traditional Romanian recipes pretty much call for the veggies.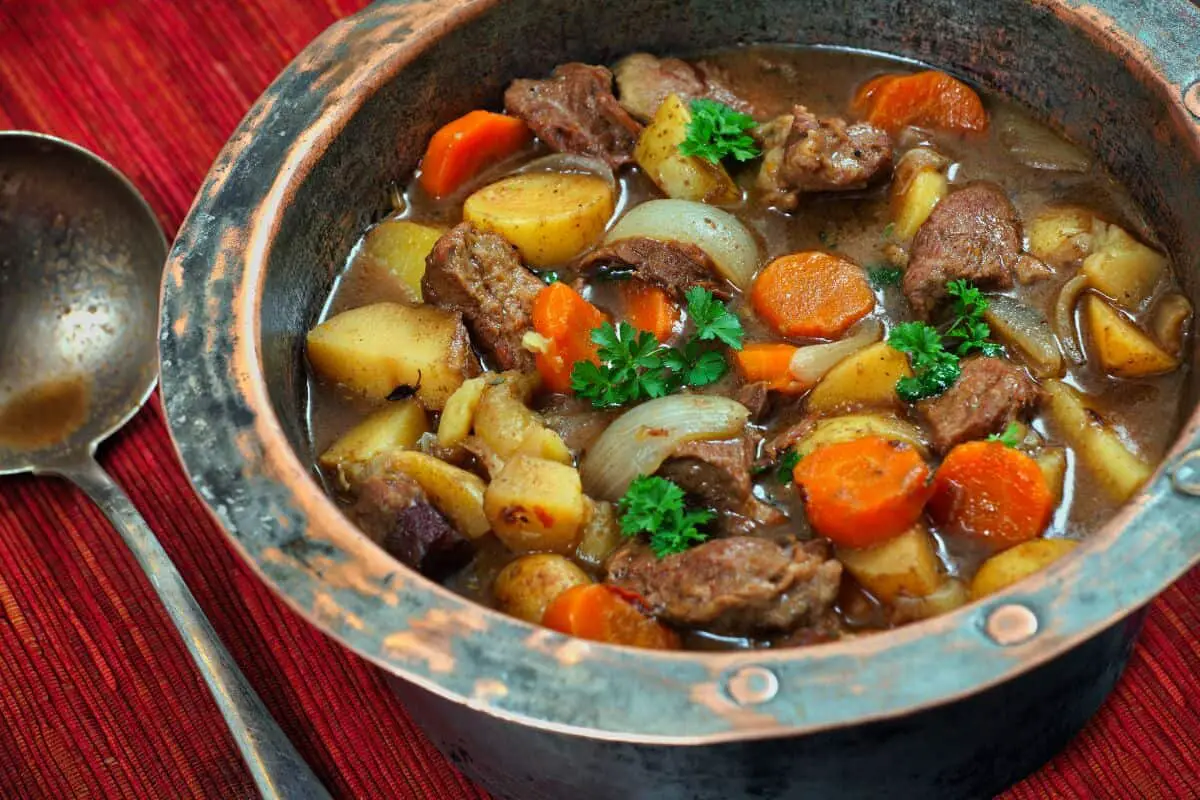 Romanians are big pork eaters, especially in winter. This traditional Romanian food is a one-pot casserole or stew of pork and potatoes (cartofi cu carne de porc) is an easy-yet-hearty recipe to whip up the night before and allow to flavor overnight. It's also just as good eaten the day it's made. It's even a good candidate for a slower cooking if the pork and onion are browned before adding to the cooking.
You May Also Like: 30 Classic Bosnian Food & Easy Recipes To Follow
4 Romainian Food Side Dishes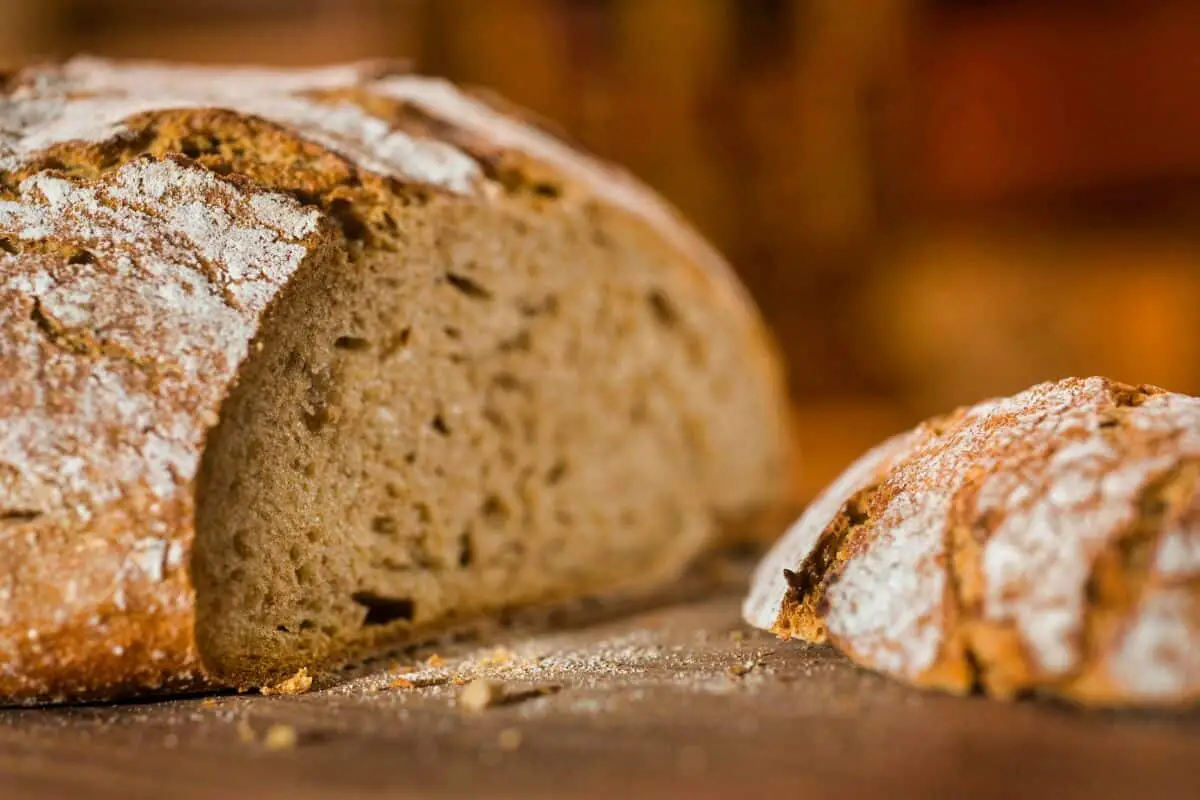 Bread is a traditional Romanian food served at every meal. Here is how to make Romanian country-style bread or țară pâine, which includes a combination of cornmeal and all-purpose flour. Cornmeal figures prominently in Romanian cuisine, as evidenced by mamaliga and other polenta-type dishes that abound. This egg-free, dairy-free bread is very moist, especially if baked in a clay baker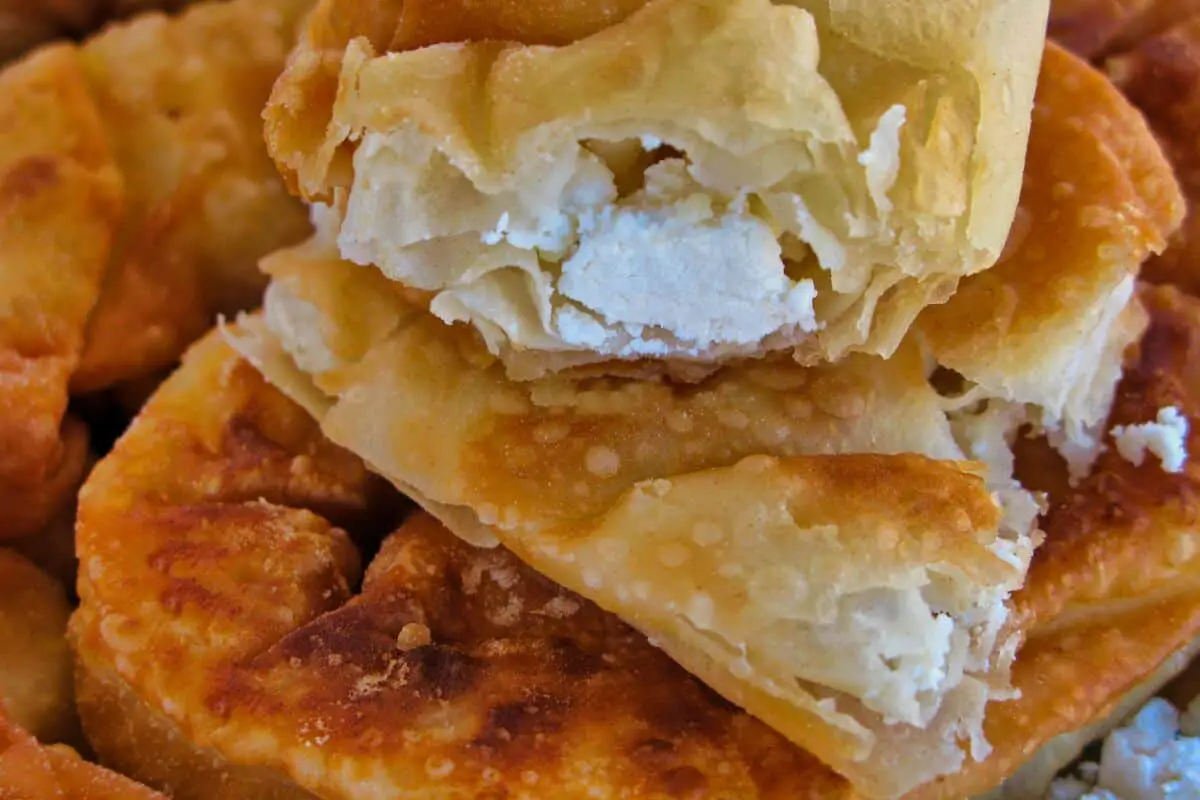 This traditional Romanian recipe is such an easy savory cheese pie to make. I don't think cheese pies are as popular here in North America as they are in Europe and especially Turkey. There are so many variations of cheese pies, but I found a very easy way for me to make these.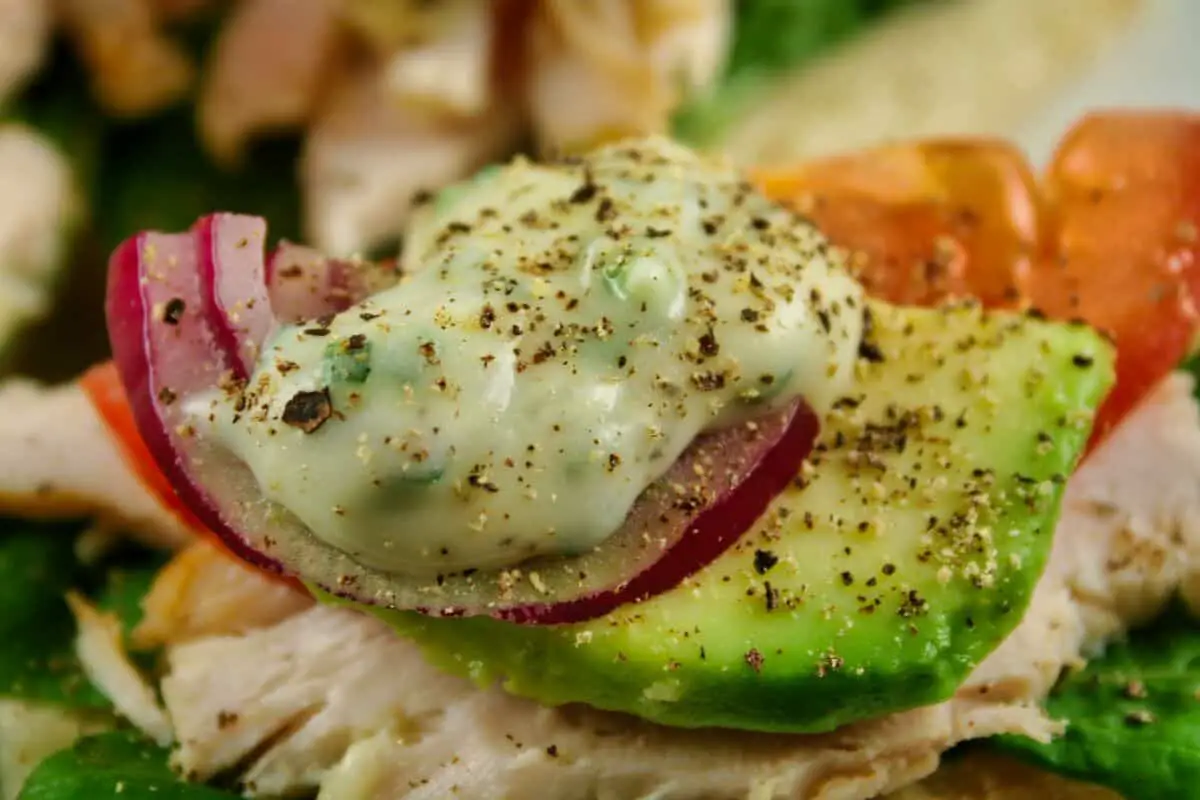 Mushroom Salad With Garlic And Mayo is a traditional Romanian recipe made with fresh cooked or canned mushrooms, dill, garlic and mayo. Perfect as appetizer, this salad can be served at any party during the year but is especially good around the holidays.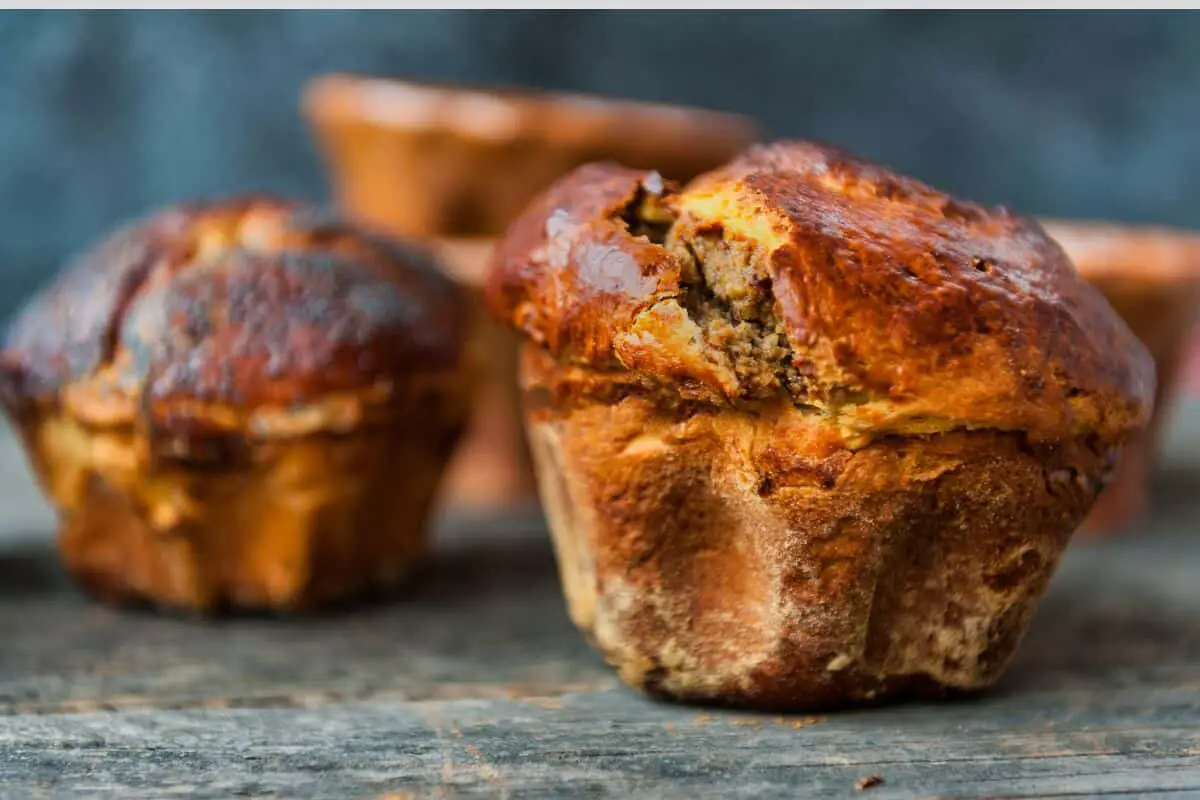 Cozonac is a classic, simple, sweetened yeast bread with origins in Romania. Traditionally made during Easter and Christmas, this citrus-scented sweet dough is twisted around a nutty filling, creating a spiral design when baked. The result is a traditional Romanian foodfestive with a tender and soft crumb.
You May Also Like: 34 Easy Greek Cuisine Recipes & Greek Dishes
Traditional Romainian Beverage Recipes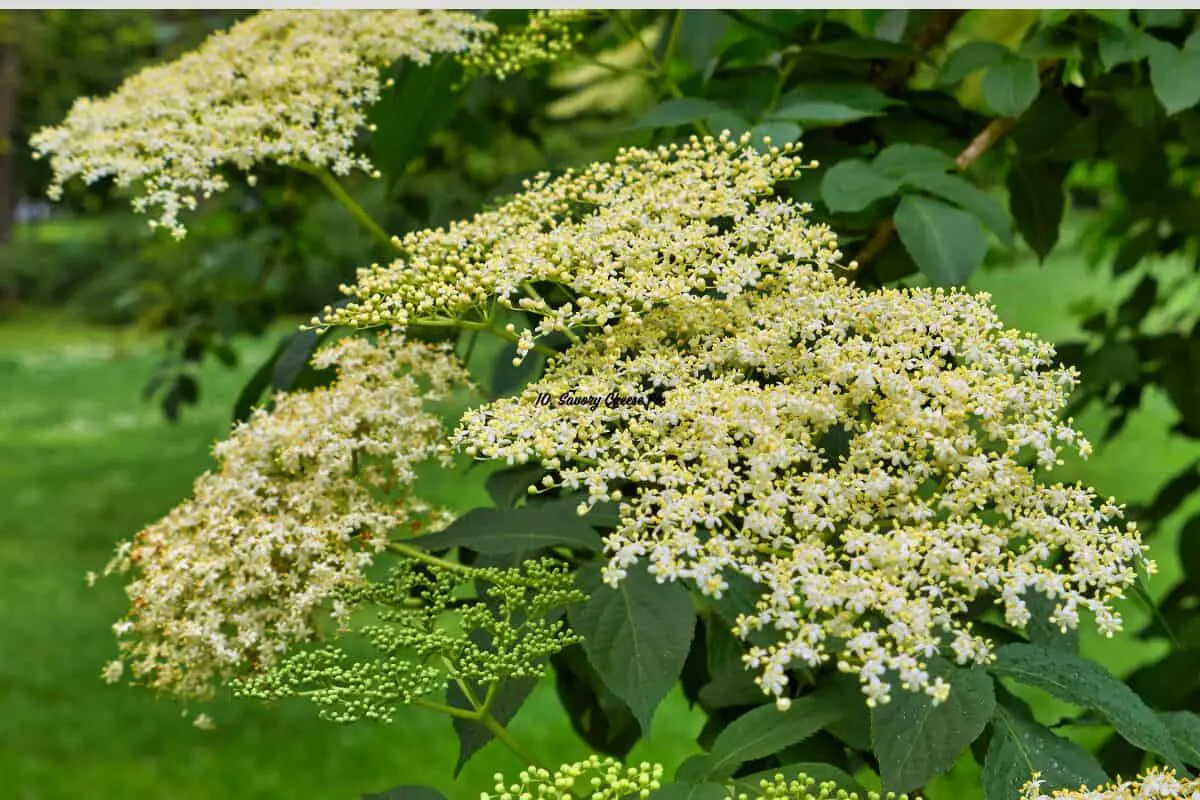 Lately I have found myself rather nostalgic about my roots and love for traditional Romanian food, my culture, my food, my everything that shaped me in what I am today. I have found myself digging for old Romanian recipes, reminiscing old tastes, trying to recreate, to rebuilt those memories. And since it is May, it is time for Socată. Socată is the fermented Romanian Elderflower Cordial, very popular in the early days of summer that is best served as it is or transformed into alcohol and stored for winter. In this article I will show you how to make Socată (Elderflower Cordial) the healthy way, using honey and ginger.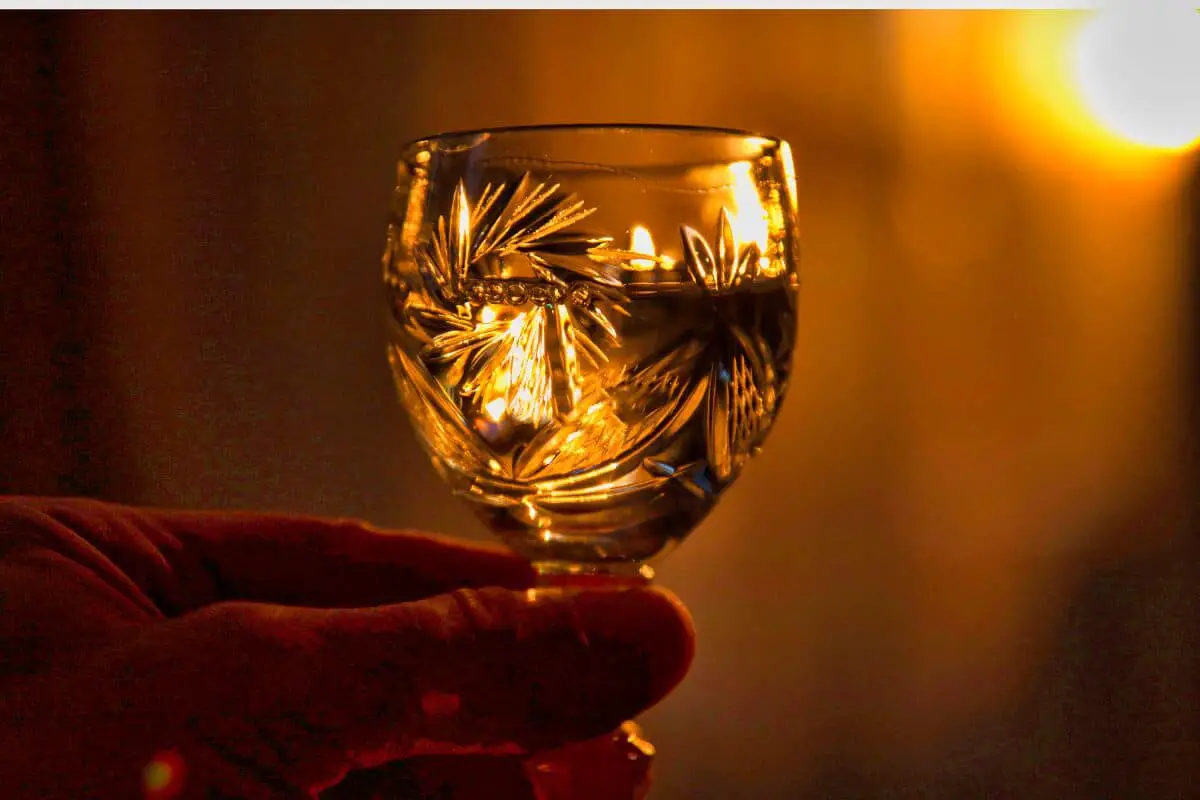 Kecskemét is famous for its barack pálinka (apricot palinka), or apricot schnapps. Its high quality is due mainly to the apricots used, such as magyar kajszi or magyar legjobb, which thrive in the region. However, the apricot kernels are ground and added to the liquid during the distillation process, and this is what gives the schnapps its marked flavor. While recipes for liquer is a hit or miss this one is really good.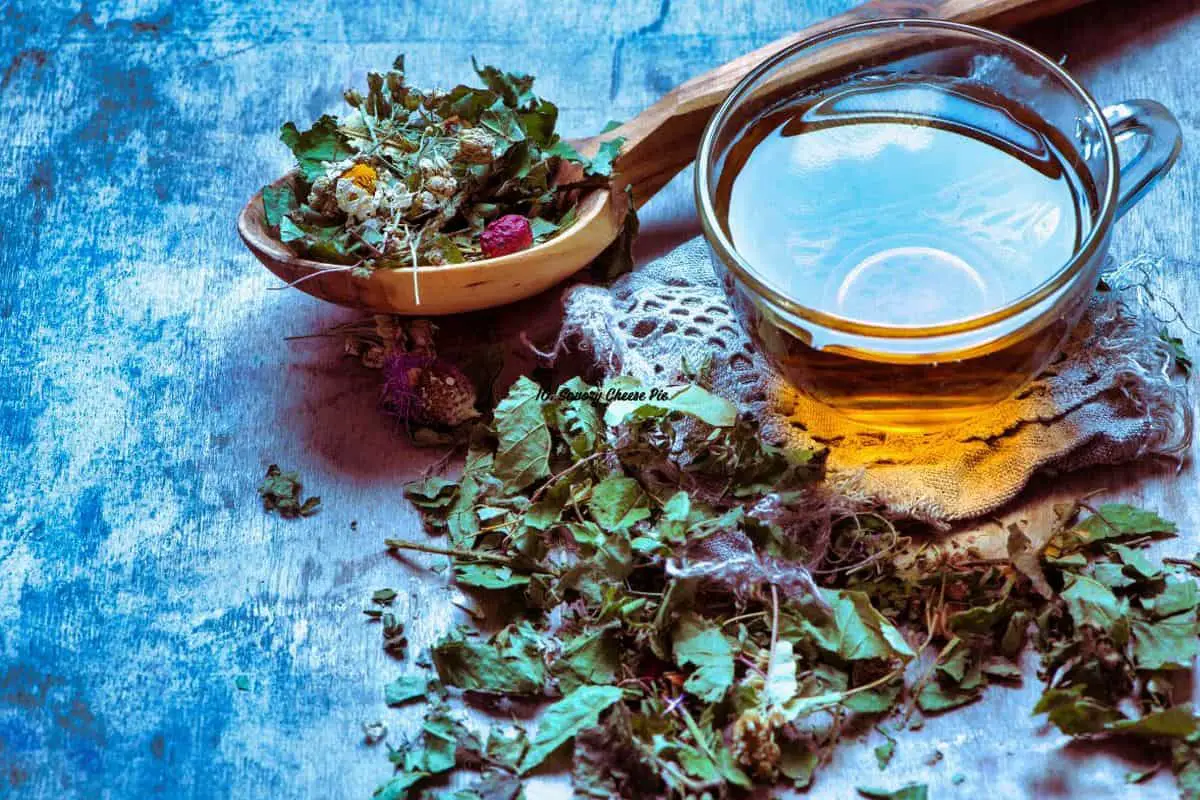 Tuica is a Romanian spirit made from fermented and distilled plums, which technically makes it a brandy. Romania is among the top plum producers in the world, and most of them are used to make tuica.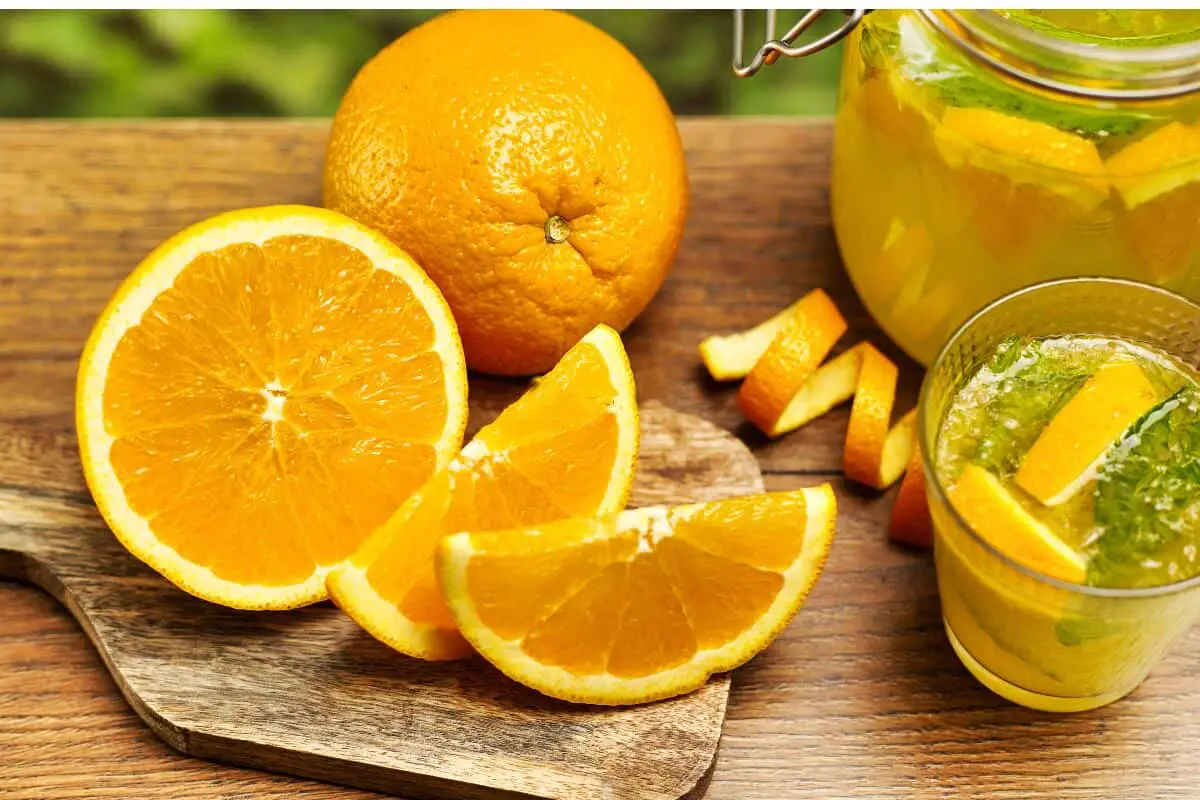 This traditional Romanian recips for a refreshing fruit juices drink are made from a combination of oranges and lemons. It's easy and simple. Really refreshing drink this two citrus combination. So citrusyyy
You May Also Like: 33 Great Turkish Foods With Turkish Recipes 
Traditional Romainian Recipes for Dessert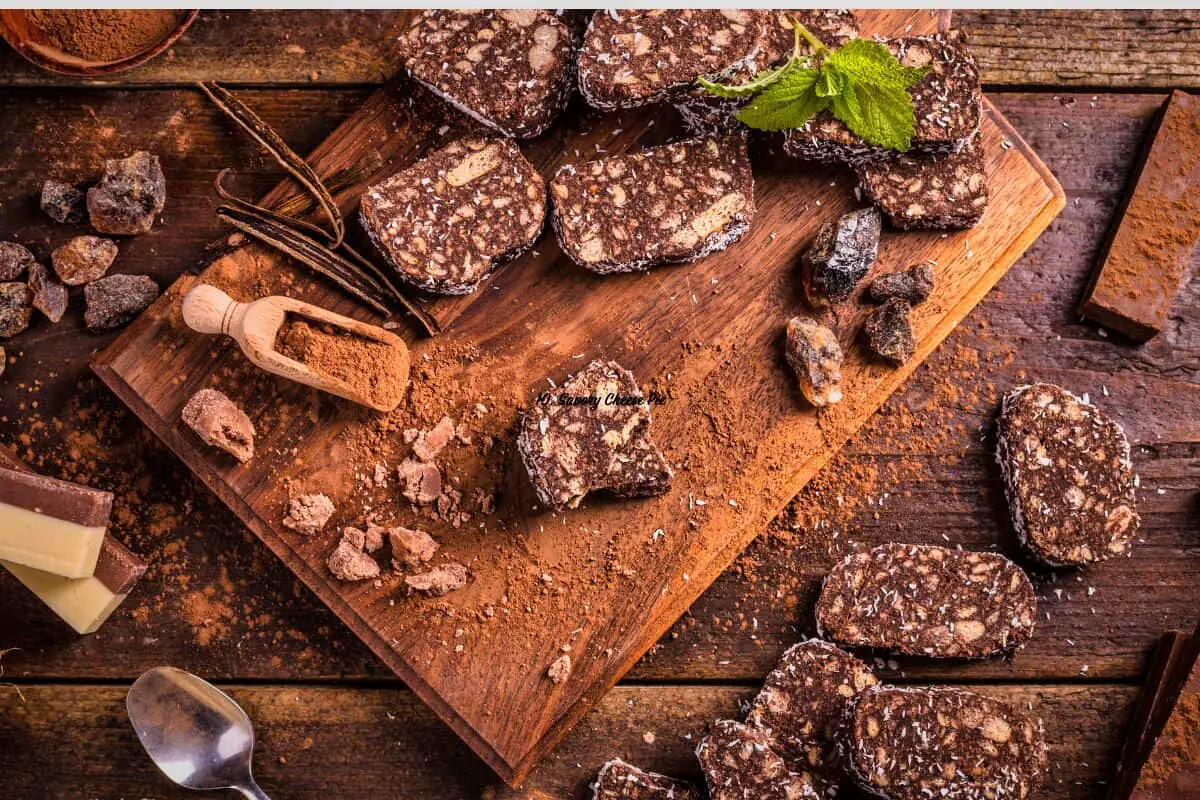 The biscuit salami with chocolate was the first cake I have ever made on my own. I was 11, in the fifth grade and we learned to make this cake during the "Manual Labour Classes", that is really how they were called. During these classes all the girls went to a special classroom equipped with a stove, a fridge and a sink, a sewing machine and lots of sewing supplies, wool and knitting stuff and so on. We learned to make many traditional Romanian recipes and I still use those same ones today.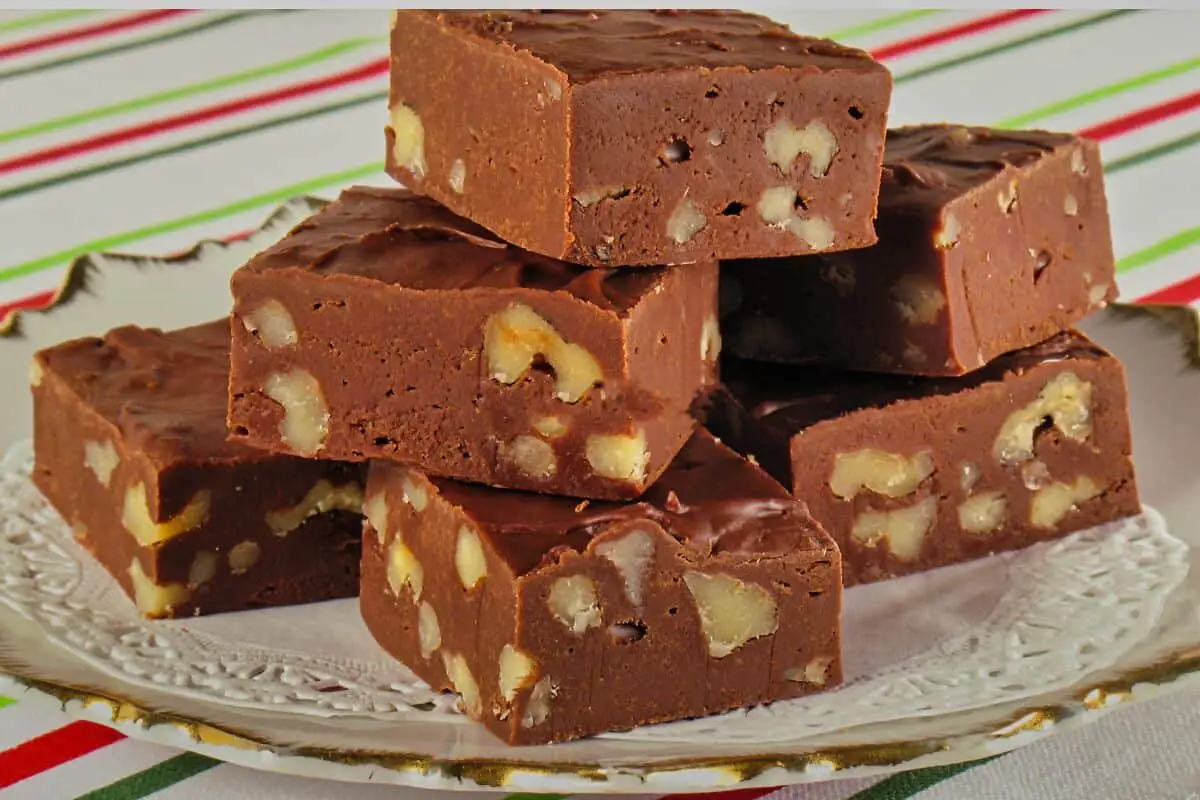 Romanian Homemade Chocolate is a popular traditional Romanian recipe created during a time when chocolate was almost impossible to find.
The traditional Romanian food is made with powder milk, unsweetened cocoa powder, sugar, and butter, and it is a delicious dessert that nowadays can be made for a party where multiple desserts are served.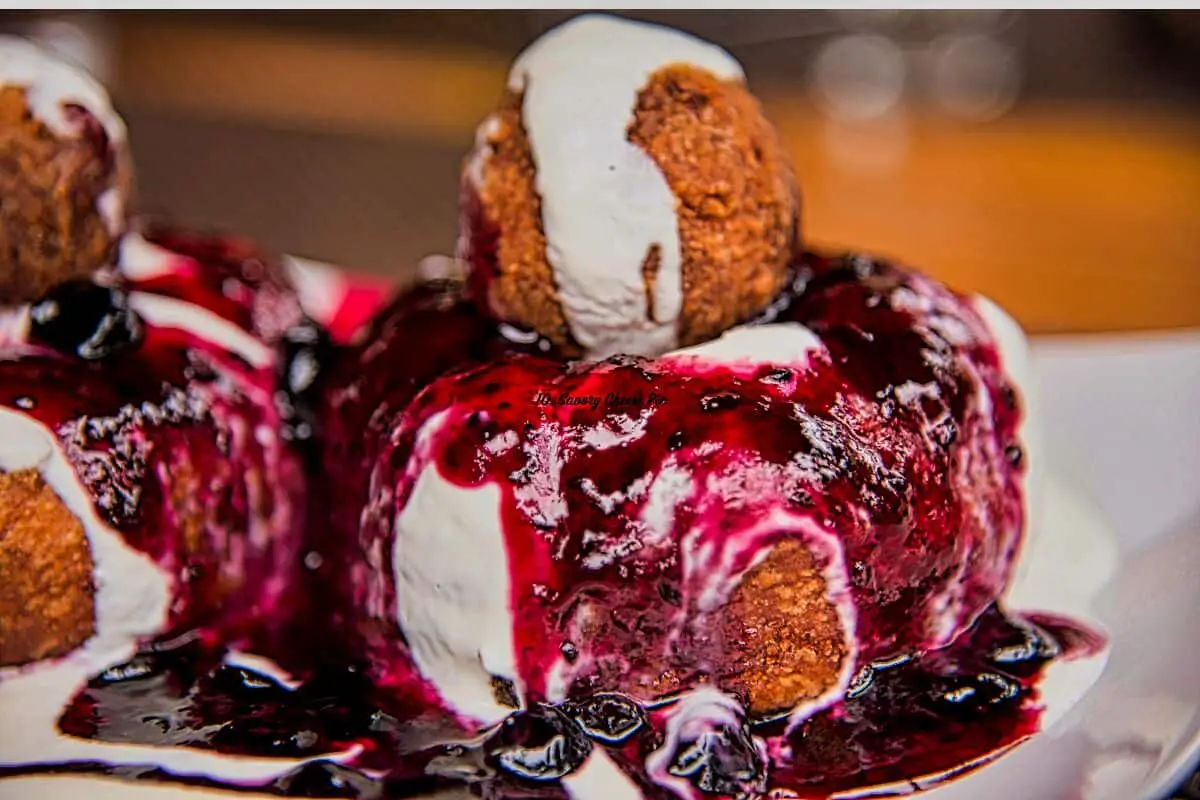 These Papanasi or Romanian fried donuts/doughnuts are the best donuts ever!!! Soft yet crunchy, oozing with sour cream and blueberry jam, ever bite is a complete delight. No wonder that they are the most popular traditional Romanian recipe for dessert!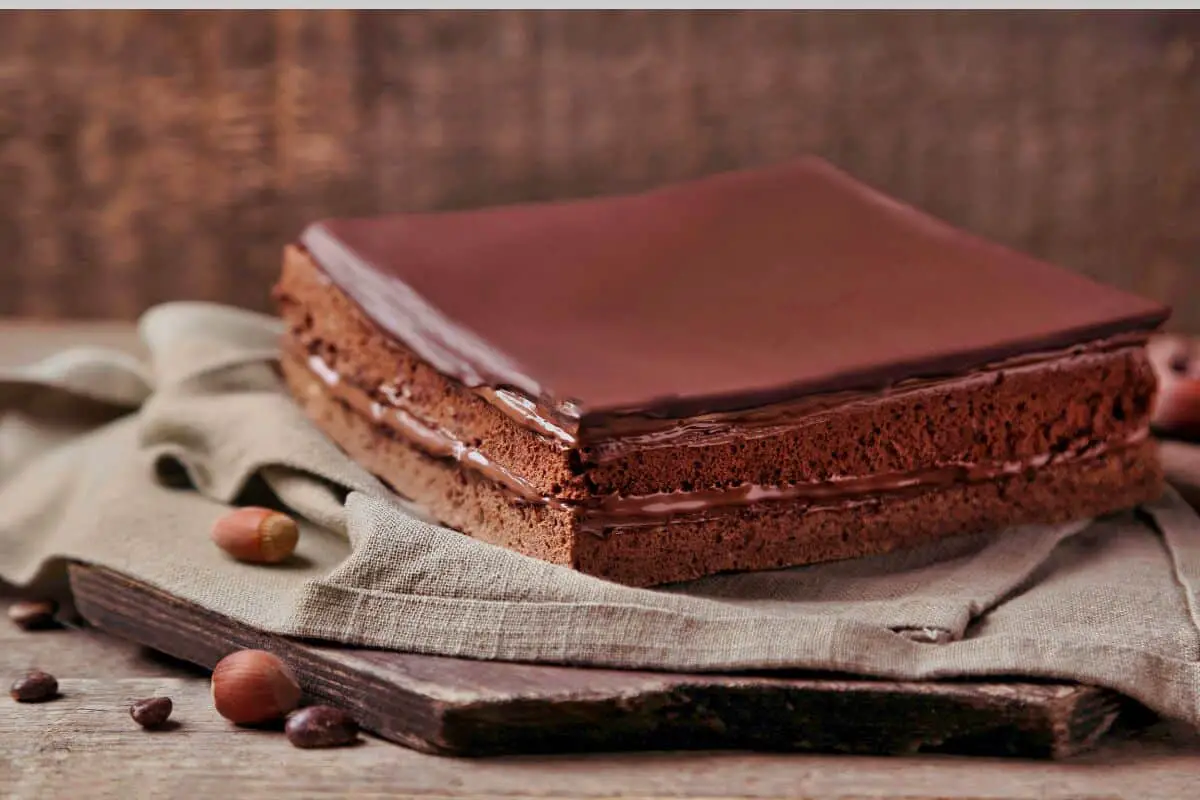 In pastry shops, Amandină is without doubt one of the most popular and favorite cakes. Although there are different ways of preparing them according to the business and the region of the country, in general it is composed of numerous pieces of chocolate sponge cake moistened with rum and caramel syrup. In between these layers, fondant is layered with a thick chocolate buttercream and moistened and flavored with more chocolate and a little rum essence. This is a traditional Romanian recipe I learned from my mother.
---
Check Out Our Pictures On Our Instagram – Our Big Escape.
You May Want to Join Our Boondocking Group on Facebook For More Information
Check Out Our Recipes On Our Instagram – World Recipes OBE
You May Want to Join Our Campfire Recipes Group on Facebook For More Information