Traditional Albanian recipes traces their origins to the old Ottoman Empire. Over the centuries, three great empires have had Albania under their rule. There were Greeks who occupied it between 1914 and 1916, which came during the dispute between Greece and the former Yugoslav Republic of Macedonia. However, they were unable to annex it in March 1916. The Romans annexed Albania in the third century BC, making it part of its province of Macedonia, Dalmatia, and Moesia Superior.
The Ottoman Turks invaded them in 1388 before completing the occupation in 1430, four decades later. All of these empires hugely influenced the culture of the Albanians, which in effect influenced traditional Albanian food. The modern influences that have had a big sway on Albanian food are Italy, Turkey, and Greece.
Traditional Albanian food is a blend of the foods of the countries surrounding it. A combination of richly fertile land with its proximity to the sea and cultural lines with neighboring countries that are not very discernible has led to the development of a simple and diverse cuisine, all at the same time. As time goes by, Albania has been able to accumulate food concepts from the countries in the Balkan region as well as the Mediterranean states.
The traditional Albanian food dishes and the Turkish and Greek cuisines are among the most famous in the Mediterranean area. Many of these things can be credited to its rich vegetation, the variety of spices growing in its fertile lands, and the wide variety of meats available. Evidence of this statement can be found in the eminence of lamb, mullet, and fish in their diets, coupled with grapes, olives, and oregano.
Old Style Albanian Food Cooking and Food
Due to the Greek influence on Albanian cuisine, a dispute arose between the two states over who was the original creator of some dishes. It is common knowledge that most of the foods eaten in the Ionian and Adriatic areas are believed to be of Greek origin, but the hardest thing is that these countries both use the same techniques in cooking.
Therefore, it is even harder to tell the difference between a dish of traditional Albanian food and that of Greek origin if the traditional Albanian recipe for the they are based on is the same. The emigrants who came to Albania from Greece and Italy began operating their restaurants and cafes and working in others. This allowed them to come in contact with the local food cultures and even have a massive influence on them.
As a part of Albanian food culture, lunch is the most important meal of the day. The traditional Albanian recipe for that meal mostly contains soups, the main dishes usually based on meat, and the salads served alongside the desserts and meat dishes. Meat dishes are a ubiquitous meal in Albania. The most popular ones include cabbage rolls (sarma) roast beef served in cultured milk sauce (rosto-misalche-kosi) veal stew (ferges), and sheep pluck stuffed with vegetables and meat (kukurech).
Albanians mostly serve meat dishes with rice or bread, and some greens. The traditional brandy is the one part of traditional Albanian food that puts it above all the other European countries. The other famous beverages in Albania are beer, raki, and several white and red wine varieties.
Vegetables and meat are the staple foods, which usually come with pickled cabbage, heavy stews, feta cheese, rice, smoked meat, and bread. The most popular vegetables are peppers, eggplants, cucumbers, tomatoes, legumes, and olives, which usually accompany most meals. In the summer months, tarator, which is a cold soup is served.
Its ingredients include cucumber, vinegar, fennel, walnut, spices, and walnut. Those trying to savor traditional Albanian food would find it easier if they divided the country into three major regions, which have characteristic differences in the dishes, their ways of preparation, and their cultural significance.
The staple food in the northern part of the country is ground corn. There, it is used to make most loaves of bread and other salty and sweet dishes due to its versatility. The area experiences a good climate, implying that the variety of fruits and vegetables available is wide and rich. You will come across carrots, potatoes, kidney beans, onions, cabbages, walnuts, and garlic.
Dishes that make part of the traditional Albanian food in the north include meat, vegetable casseroles, chicken, pasta, sudjuk (which is almost the same as salami), rice, and petula (which is a fried dough that has been made savory or sweet). A visit to Shkoder will allow you to immerse yourself into the sweetness of acne dishes and carp, credit to the many rivers and lakes in the area.
The other region is central Albania, which has the type of soil conducive to the growth of almost anything. In this region, poultry meats have a strong presence, the most common being chicken, duck, goose, and turkey, all of which are raised in the area. As for fishes, the fishermen have access to perch, flounder, sole, and gray mullet in the Adriatic Sea.
This has made fish a part of the traditional Albanian food in much of this area. The vegetables found here include spinach, eggplants, or cabbage cakes, curd, nettle cakes, and liver. A dish traditional to this area that you might not want to miss is tav elbasani, which is prepared by baking meat in yogurt.
In Albania, most cattle are raised in the south, which means you will find dairy products to be a very prevalent part of their diet there. The area is famous for amazingly soft and hard cheeses and their kefir that is so thick, such that you can cut it with a knife. Here the climate is warmer, which means you will come across olive groves and citrus trees all over the area.
One of the other regions that people should not overlook is the Berat region; the region where you will come across the largest fig plantations in the entire Balkan region. In this area, dried figs and fig jams are great gifts. The region of Myzeqe usually produces turkey, with most Albanians saying that the best mash and turkey is found here.
Visiting the area around the Albanian Rivera will bring you across savory options for seafood all year round, where you are assured that what you are eating was freshly caught on that morning. It is important to be aware that 70% of Albania is mountainous. Those who live in the higher sections have animal organs as a major part of their dishes. Here, you will find that the head and the intestines are delicacies.
As far as drinks and beverages go, coffee is a dominant beverage that has made it into the traditional Albanian food category. There is the traditional kafe turke, coffee in the Turkish-style, which has grounds at the bottom. Raki is the alcoholic drink that is a favorite among many and has taken a prominent place in the traditional life of the Albanians, which is mostly consumed with meals. Albanians also have some traditional wines, most of them red, even though most locals prefer varieties from the Macedonian area.
Modern Albanian Food Cooking and Food
Chefs who prepare traditional Albanian recipes and modern blends have made great strides in assimilating the traditional dishes with those from other parts of the globe, leading to the generation of some fantastic dishes.
These modern dishes borrow a lot from the traditional Albanian recipes found in the old food culture. Still, the most popular are meat dishes, with the most famous being ferges (veal stew), rosto-misalche-kosi (roast beef that has been fermented in milk sauce), sama (cabbage rolls) and kukurech (sheep pluck that has been stuffed with vegetables and meat). Most of the meat dishes are served with rice or rice with some greens.
When we consider soups, they have a cold soup known as tarator, made of cucumber, vinegar, walnut, garlic, spices, and fennel that is served in the summers. In winter, they also have a variety of stews that they can choose from, such as sataras (a light stew made from onions, paprika, and tomatoes) and chumlek (the common onions and meat stew), and guvech (meat and potatoes).
The Albanians also love savory dinner pies, which are flavored and hearty as the stews are, these were our favorite traditional Albanian recipes. Byrek is an example of a pie made with spinach, feta cabbage, meat, and tomatoes, all layered in one tasty filo pastry. They also have other pastry varieties, like the kungullur and the kakllaasarem, which is a layered pita covered with yogurt and garlic and has nothing traditional to Kosovo. Their desserts have a lot of cream dishes and fruits as well as baklava and cookies.
The traditional Albanian recipe is a dish of the Albanians named tave kosi, a dish of baked lamb, yogurt sauce, and rice. Some other specialties include pace, a dish made by boiling the head of a cow, sheep, or pig until its meat comes off, which is then made into a stew using garlic, onions, and other spices. Sometimes some flour is added, so the stew thickens, making a hearty and hot winter stew.
20 Traditional Albanian Recipes
---
---
8 Traditional Albanian Recipes for Main Courses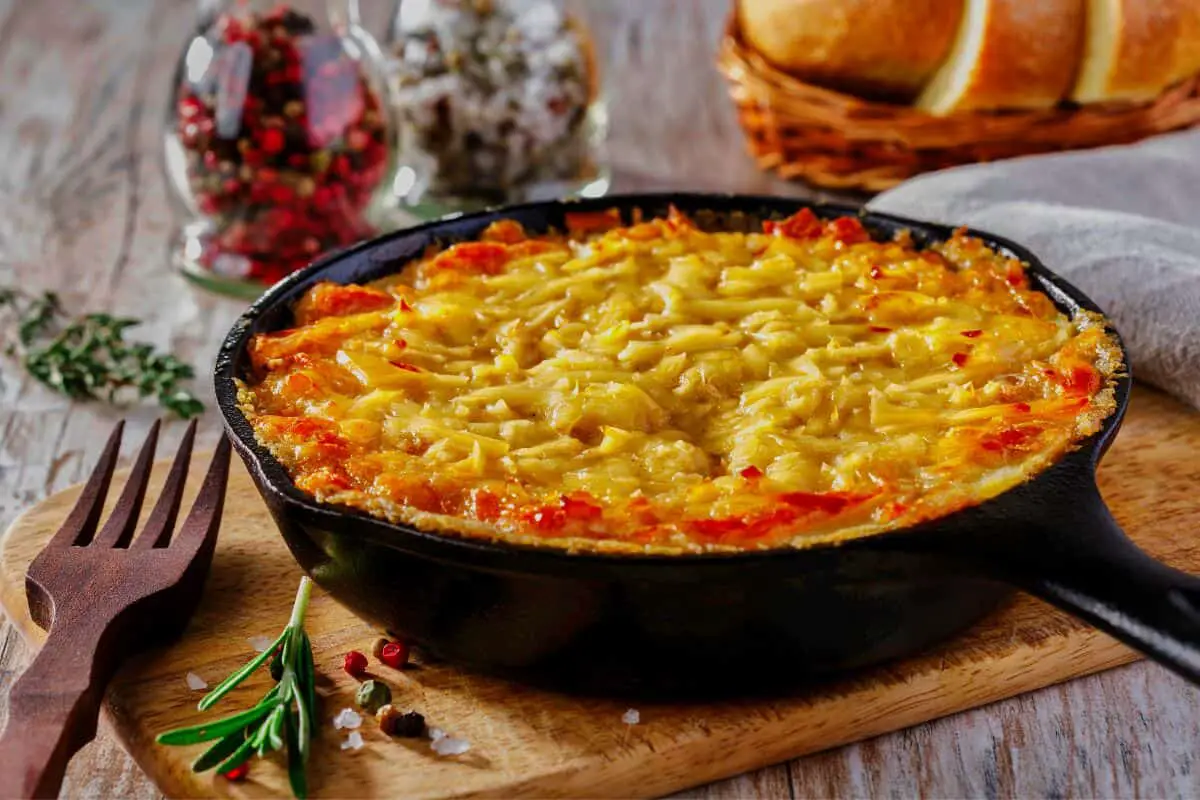 Tavë kosi is a traditional Albanian food and the national dish, but I only had it once, at a restaurant at the top of a mountain pass at Llogara. I wasn't predisposed to like it. Lamb with rice and yoghurt doesn't immediately appeal, but it turned out to be very good indeed, the same sort of dish as moussaka.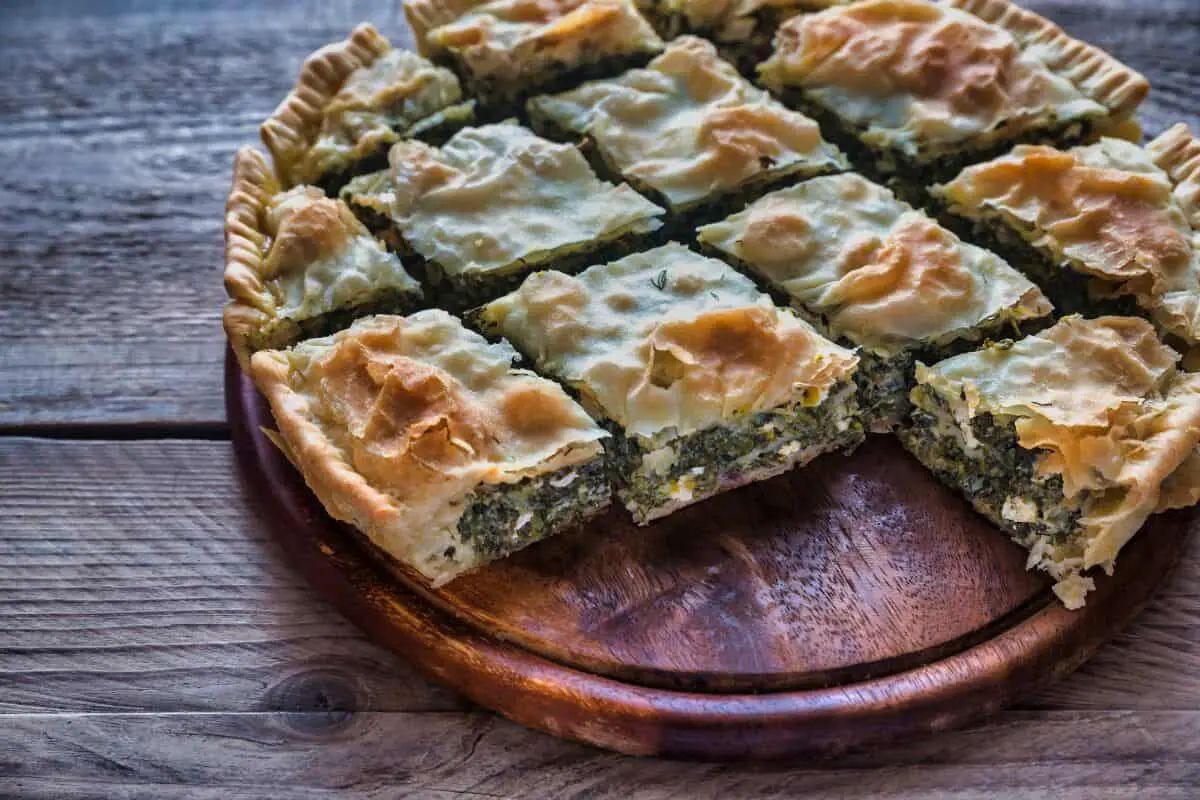 Byrek Me Spinaq is a popular traditional Albanian food made with a creamy spinach, feta and ricotta filling which is layered with filo pastry and baked till golden. This spinach pie/ pite makes for a seriously delicious lunch or snack!
Byrek (also known as Burek or Börek depending on which country you are in) is a typical dish across many countries in the Balkans. It is is an Albanian pie made with filo pastry and filled with various things such as cheese, vegetables or meat. While this is a traditional Albanian food it is served in some form in every country in the Balkans.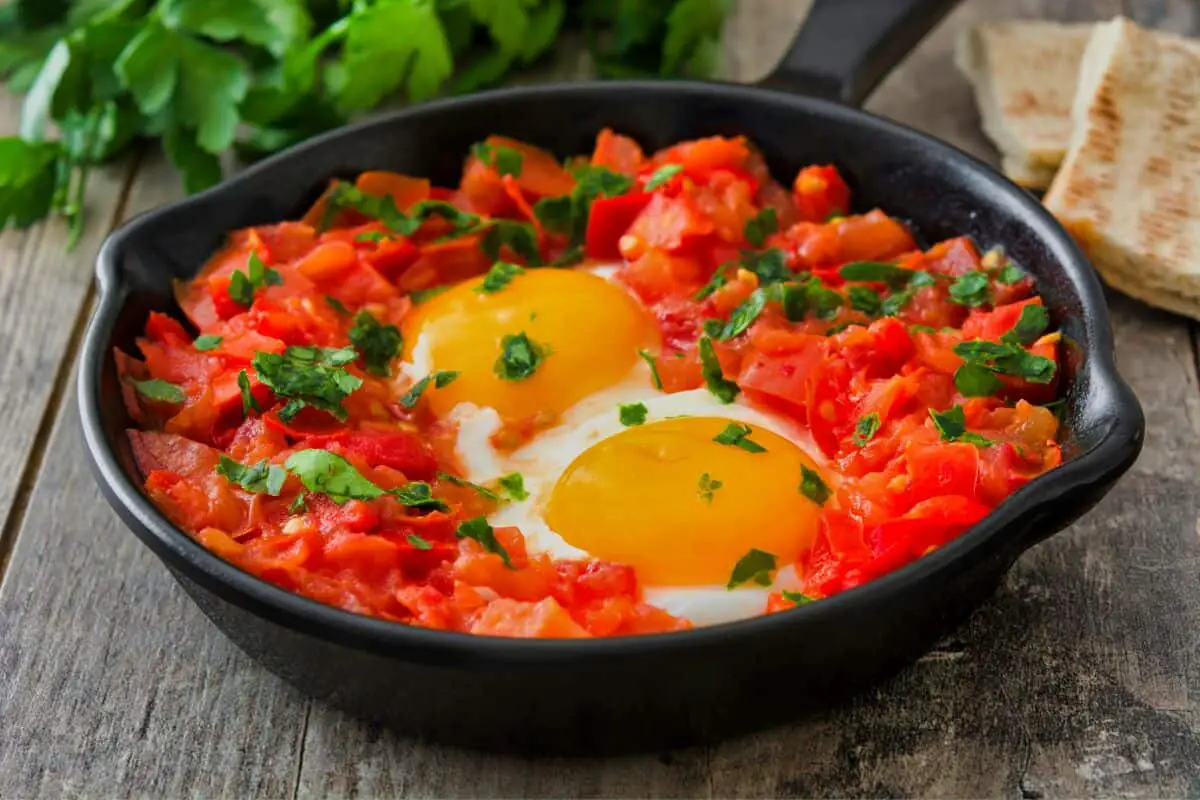 One-pan tomatoes, peppers and eggs or fërgesë is a traditional Albanian dish. It is a traditional Albanian food and one-pan meal which is made with four ingredients: green peppers, ripe tomatoes, eggs and feta cheese. Cured meats could be added on this dish depending on region and the season when it's made. The word fërgesë in Albanian means to sauté or fry. Tomato based stews were common throughout the former Ottoman Empire and Middle East with some variations. Some of these traditional Albanian recipes are meatless as is this recipe.
This traditional Albanian Recipe for Khash or Albanian Paçe as we know it in our country is a delicious spoon dishes recipe. Also, the way of cooking it with lamb head is traditional Albanian food. Moreover, the Khash dish originated from Armenia, and it calls in different names according to the countries where it cooks.
As well, it is a tablespoon dish, which can serve for breakfast, dinner, or lunch. This traditional Albanian recipe recipe used by cooks in our country with cattle head meat, cattle or beef legs, or with tripe.
You May Also Like: 30 Classic Bosnian Food & Easy Recipes To Follow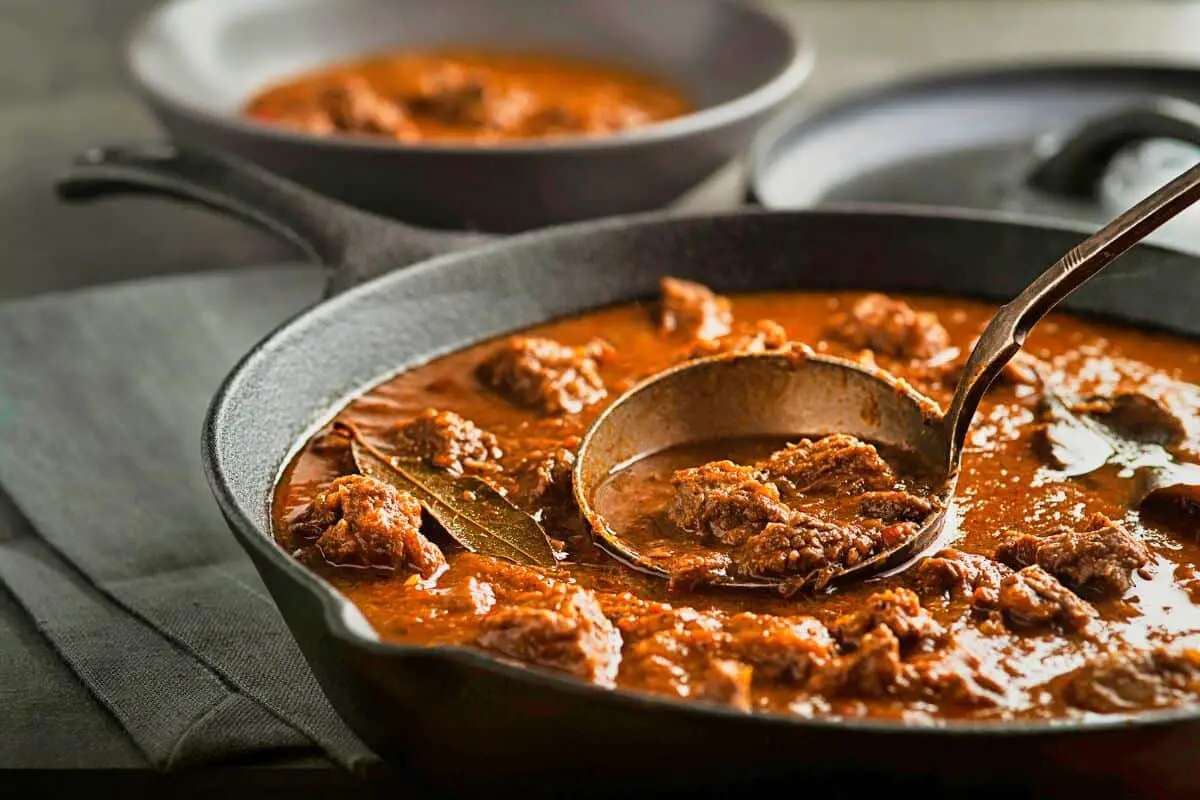 Albanian immigrants stand out with their strong family ties and exquisite cuisine. Beef goulash is a main meal soup – a soup for heroes. Don't be scared by the amount of paprika – it works, we promise you.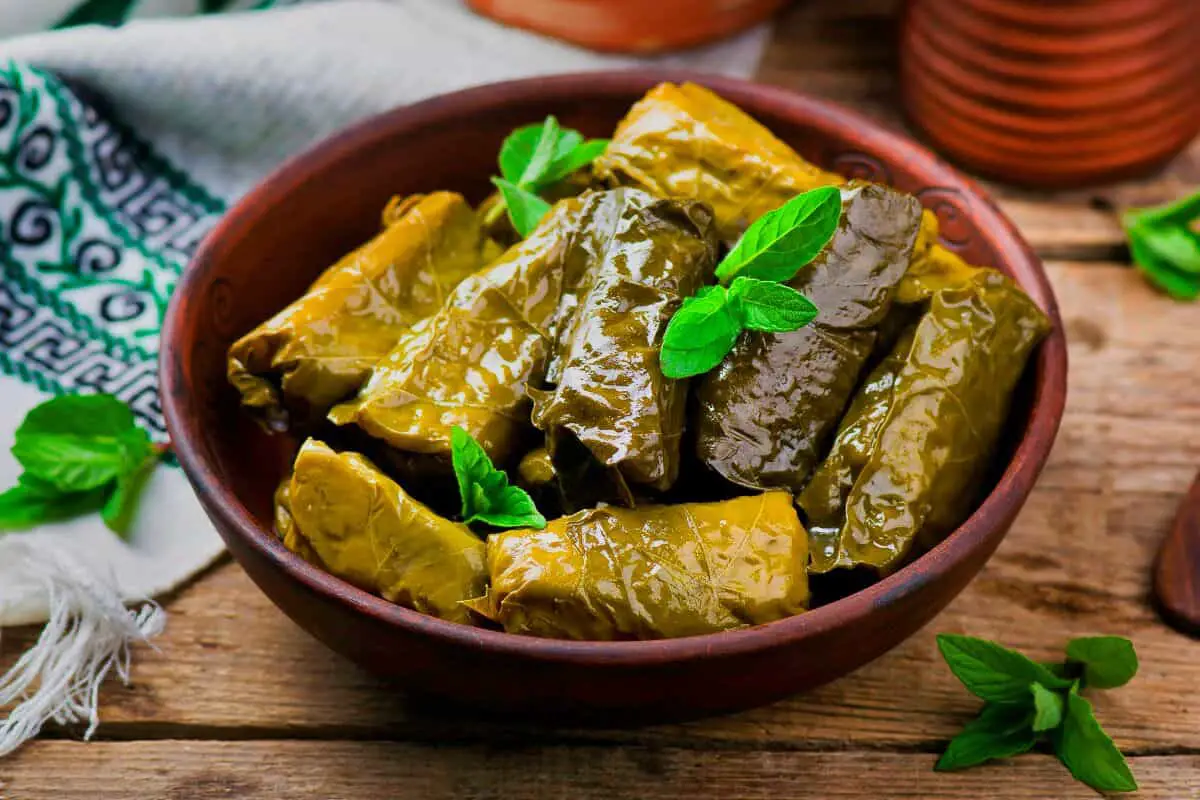 This traditional Albanian recipe for stuffed vine leaves (Dolma Japrak) always remind me of the summer and has got to be one of the best traditional Albanian recipes to have when the sun is shinning! These refreshing rolled vine leaves stuffed with minced lamb, onions, rice, herbs and seasonings are simmered until tender and delicious.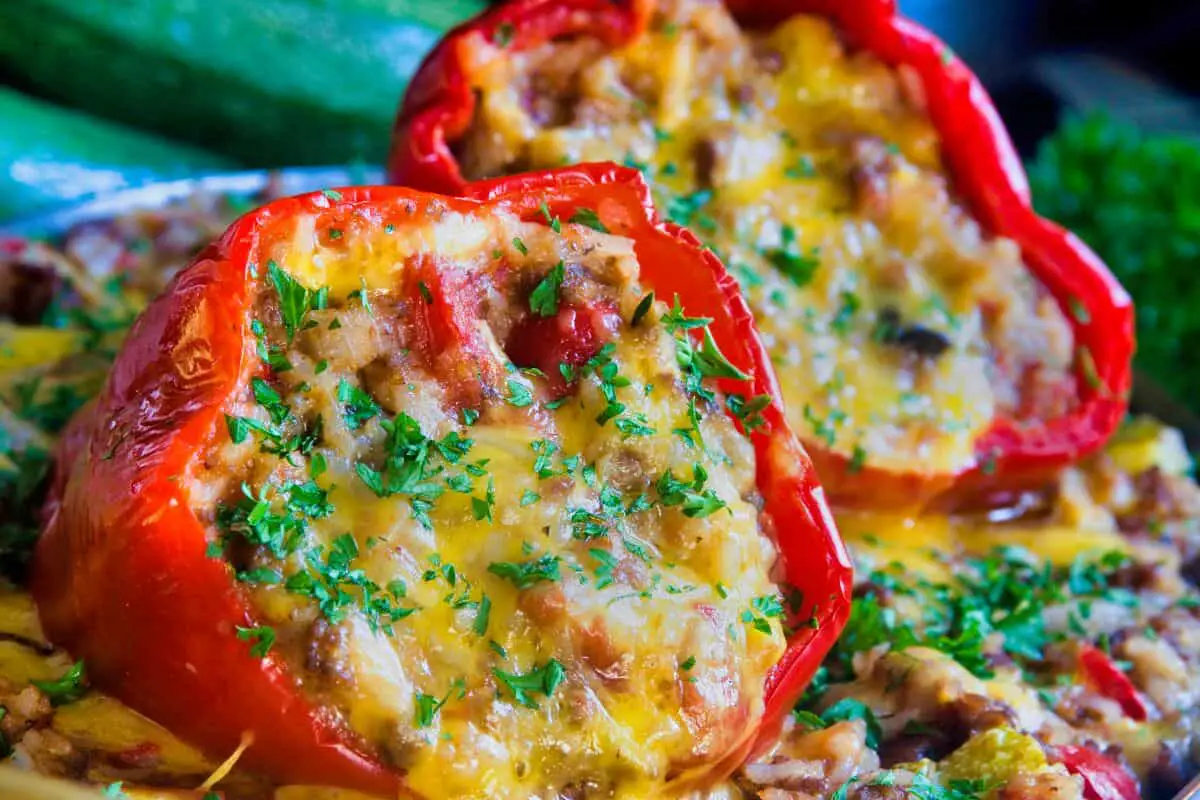 Stuffed Peppers is a typical traditional Albanian food recipe for a summer dish (speca te mbushura). Most Mediterranean countries cook a version of stuffed peppers with minced meat or ground beef and rice. Since living in Miami, I've made friends from around the world and I have tried so many other versions of this dish.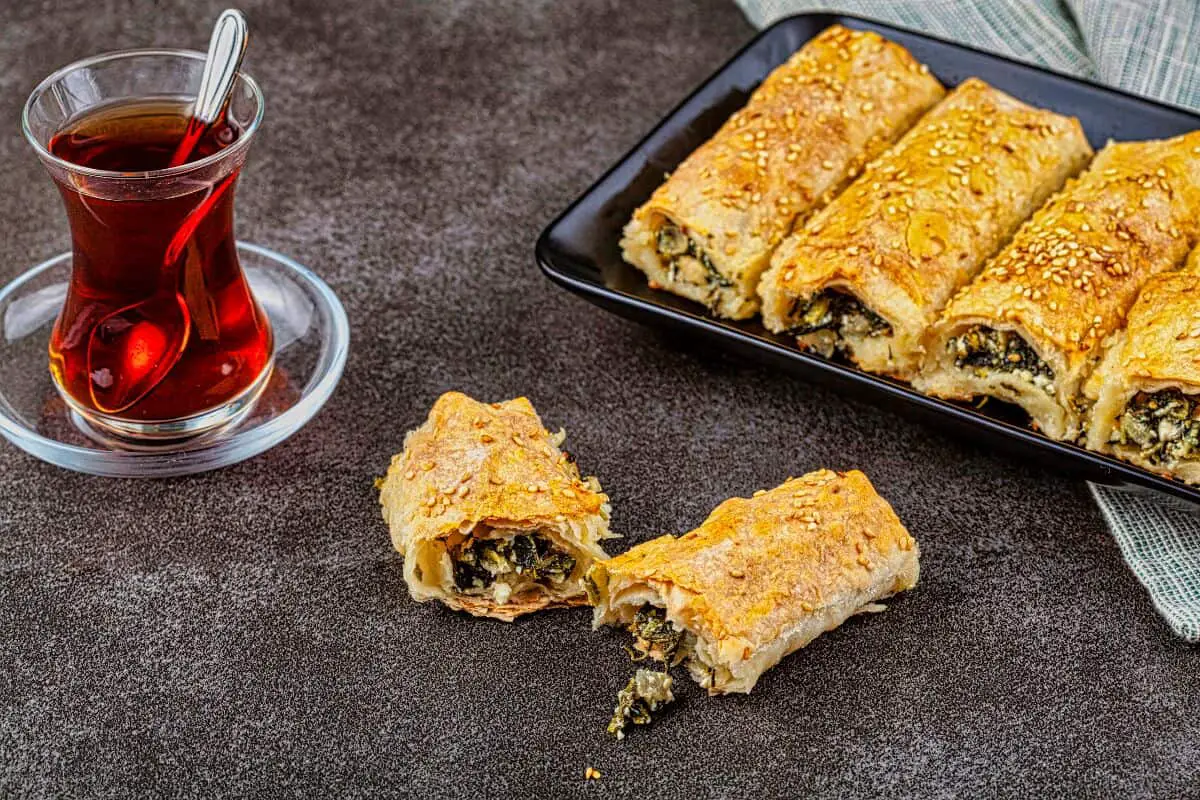 Also known as borek, burek, bourekas, or lakror, byrek is a family of baked or fried stuffed pastries made of thin flaky dough called yufka or phyllo (filo pastry). It's such a popular traditional Albanian food as it is in many Balkan countries that each country has its own version of this delectable pie.
Albanian byrek is often filled with savory ingredients, with spinach the most common. In the city capital of Tirana, cheese and eggs are options, with meat and sweet pumpkin also a choice filling. The final form could be one big pie cut into smaller pieces before serving, or smaller triangular pieces commonly sold by street vendors.
You May Also Like: 34 Easy Greek Cuisine Recipes & Greek Dishes 
4 Great Traditional Albanian Side Dish Recipes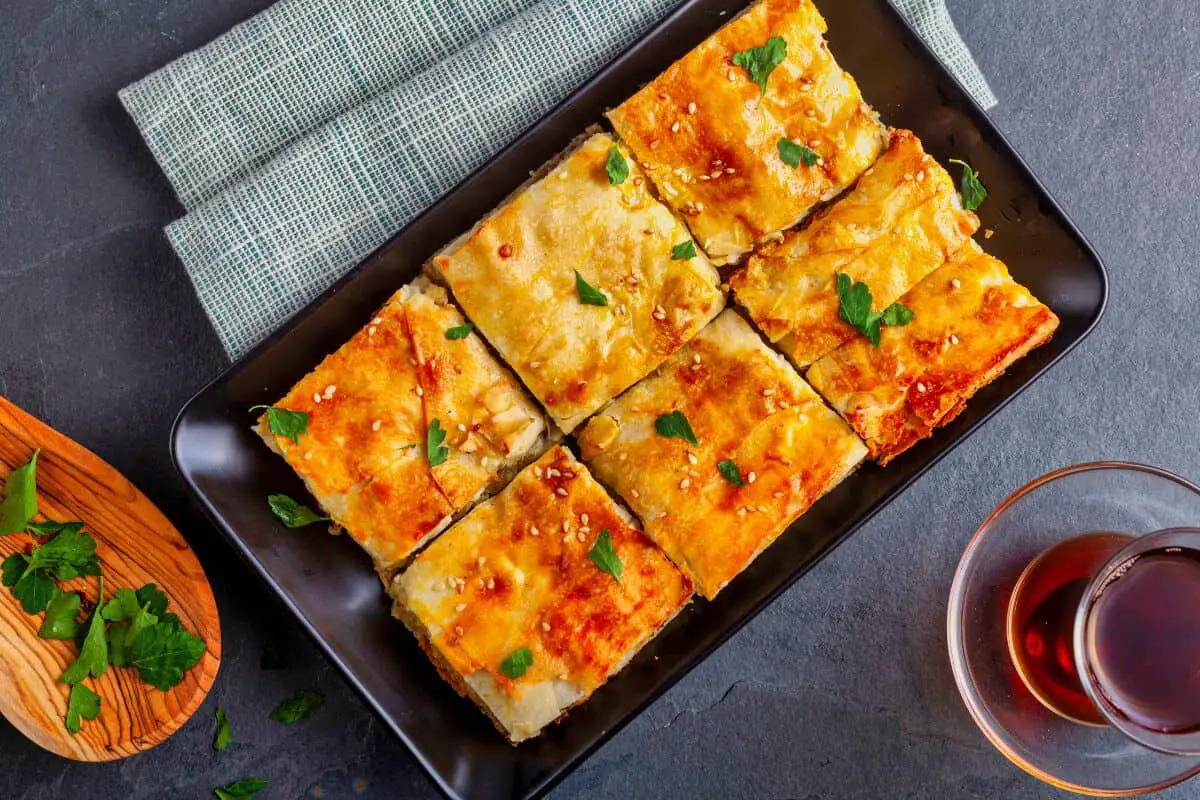 Shapkat, or corn pie casserole, is typically stuffed with spinach, feta cheese, and dill. The dish came from Gjirokastra, a city in the Republic of Albania.
Although spinach is commonly used to fill this dish, it can also be replaced with wild cabbage, leeks, and different local greens. Corn flour, green onions, olive oil, and milk are among the usual components in Shapkat.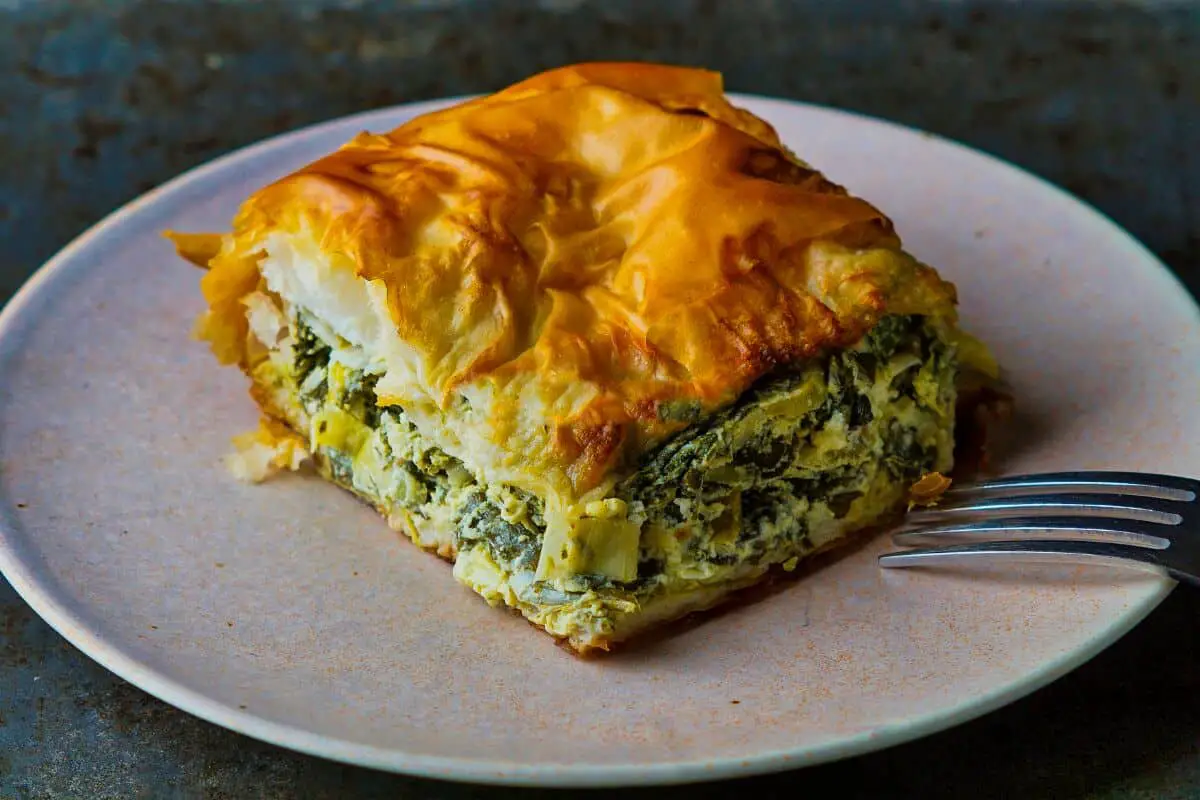 Pispili is a traditional Albanian food that consists of cornbread filled with leeks and, in this case, feta cheese. It is common in the rural areas of Albania and can be served as either a main course or a side dish.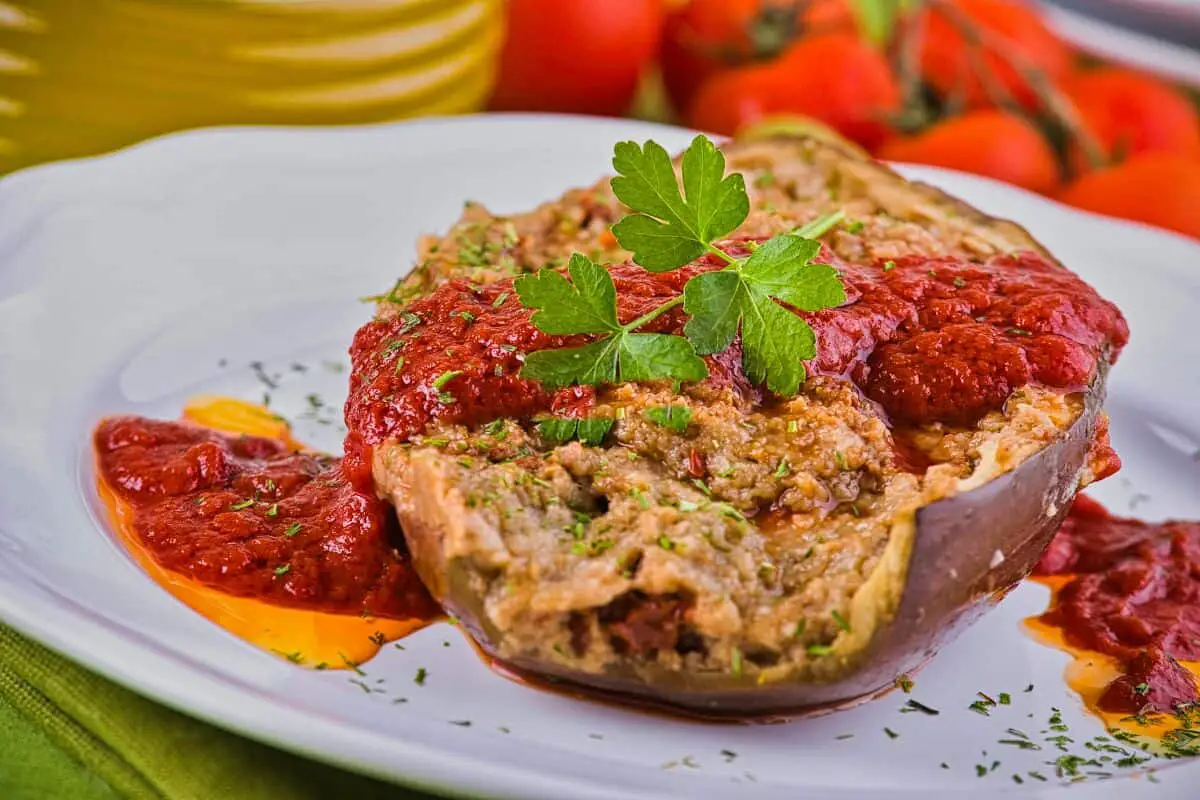 Continuing with the theme of stuffed traditional Albanian food, eggplants make for a perfect vegetable to stuff. Stuffed eggplants are a super easy, quick and delicious meal. Perfectly portioned but I can't promise you won't go for second helpings.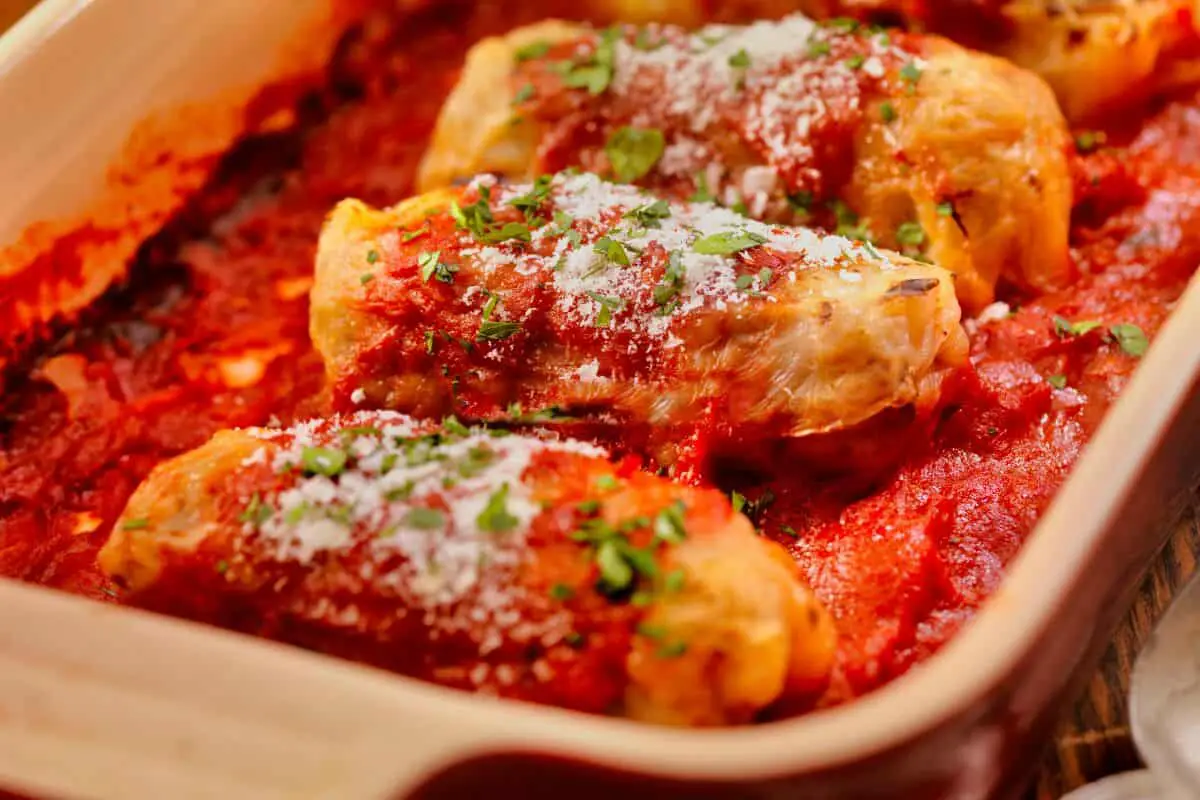 A traditional Albanian food, Sarma, otherwise known as stuffed cabbage rolls, is one of those traditional Albanian food comfort food meals you just can't beat. Simple savory filling rolled in softened cabbage leaves and topped with spices and a rich sauce create the perfect weeknight meal.
Sarme is widely popular in many Balkan and Eastern European countries; however, each country's version of this meal is distinct. This healthy dish is predominantly produced in Albania's northern regions.
You May Also Like: 33 Great Turkish Foods With Turkish Recipes 
4 Great Traditional Albanian Drink Recipes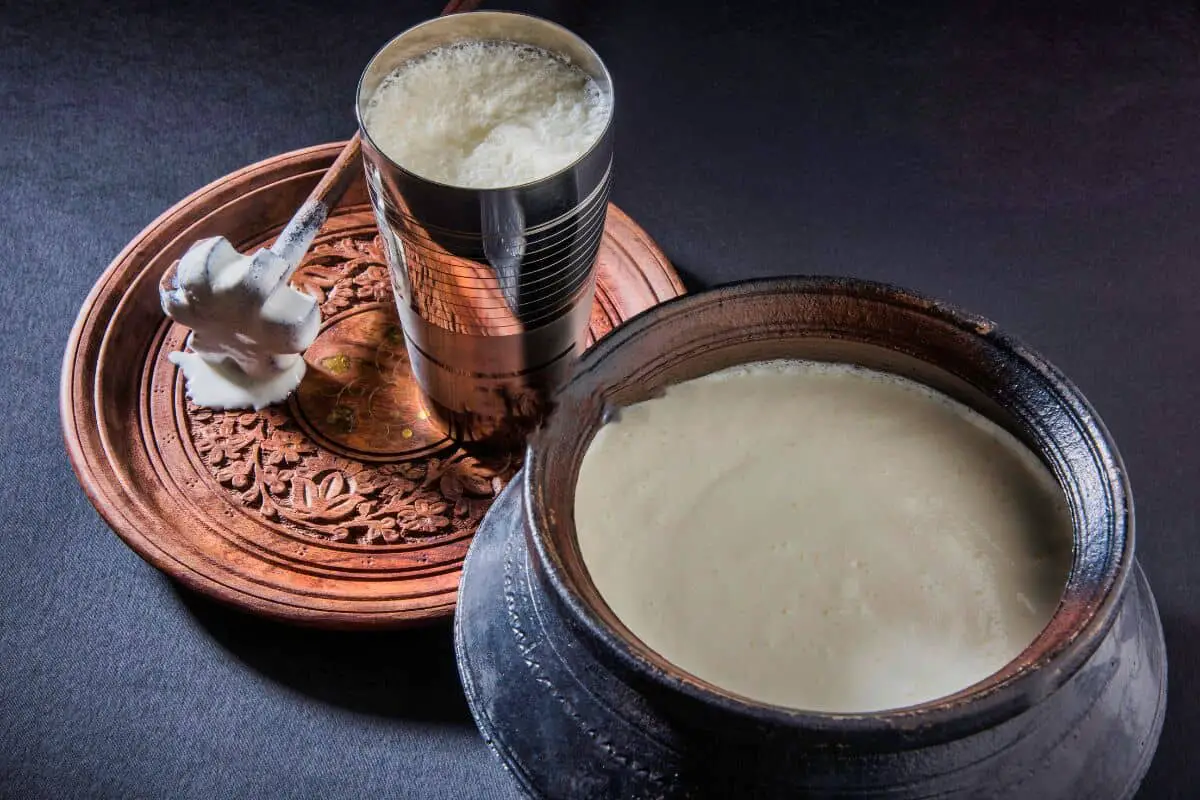 Ayran is a popular drink in Turkey and the Balkans and you will want to try this traditional Albanian recipe, especially in summer. In Albania, this refreshing drink is known as dhallë and is available pretty much everywhere. It is similar to Lassi but no sugar or fruit is added.
This thirst-quencher stems from Turkey's nomadic past. Over a thousand years ago the bitter yoghurt was diluted to make it more palatable. Ayran is then thought to have spread with the Ottoman Empire and versions of it can be found in Iran, Azerbaijan and Armenia, as well as many countries of the Balkans.
We first learned about it in Albania and so, to us, it is known as dhallë.
TGIF!! Right? Today I want to introduce to you one of my favorite cocktails not a traditional Albanian recipe per se but a drink I am sure you will love: Pomegranate Lemon Raki Cocktail. It's fruity and refreshing! Also, it's the perfect way to relax a bit after a hard week. Raki, Rakia or Rakija is a popular alcoholic drink across Balkans and Eastern Europe. It is a fruit brandy made from fermented and distilled fruits. The most common fruit is grapes but it can be also done with plums, figs, apricots, pears and other fruits.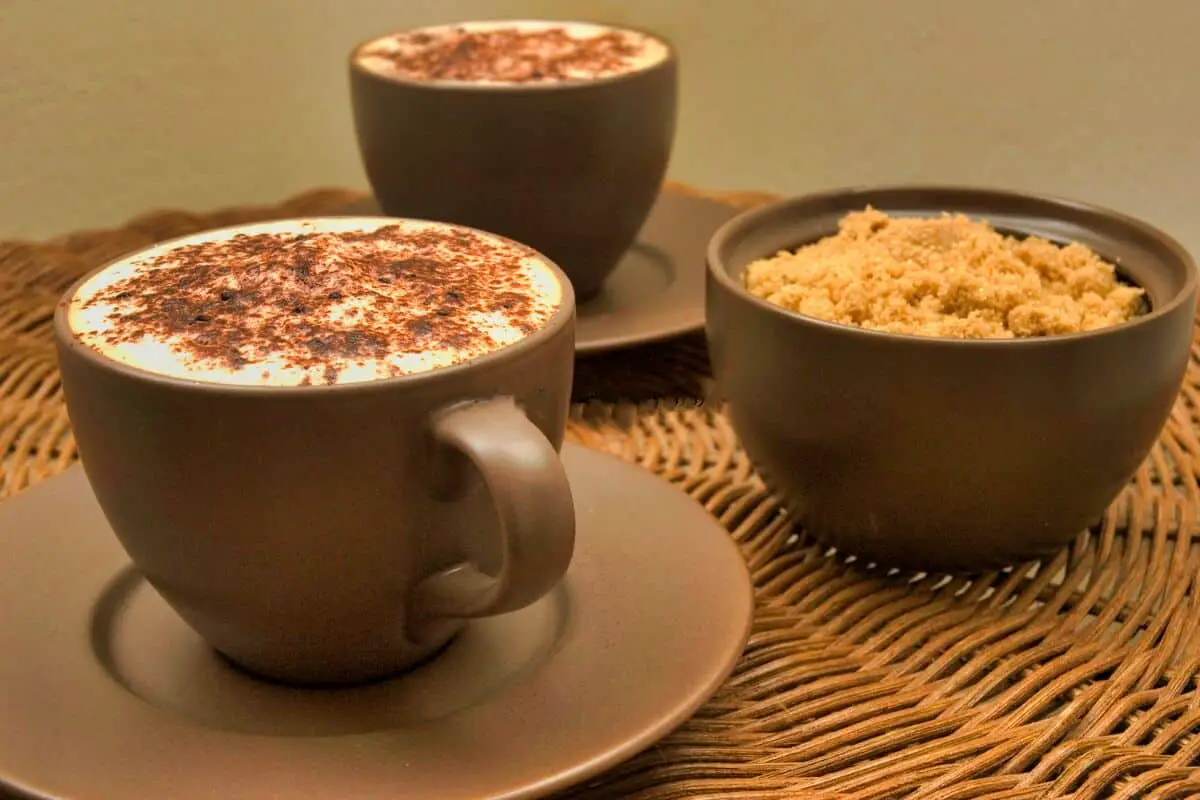 Albanian hot chocolate (Cokollatë e Nxehtë) is a thick, gooey chocolate drink that has to be eaten with a spoon, more like a dessert, but it's all part of the fun! It really does taste like a melted bar of chocolate served in a cup, it's that delicious!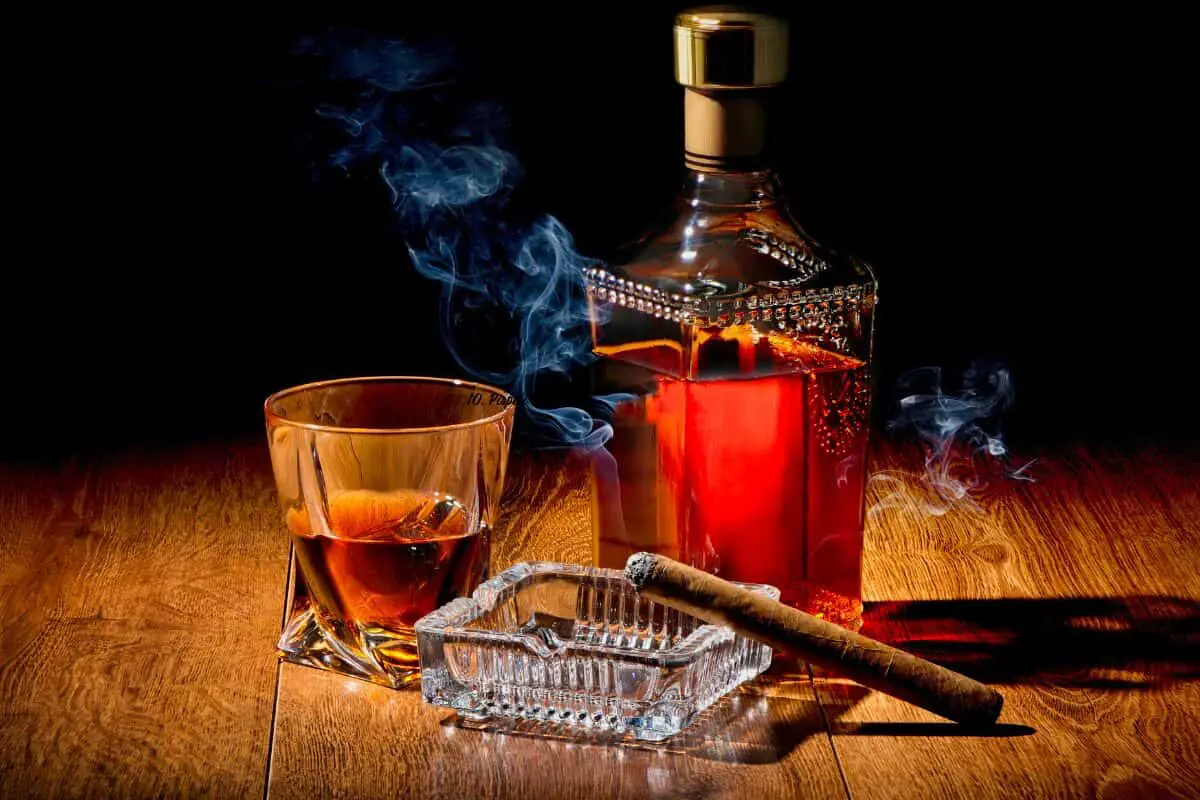 Produced traditionally by people from the Gorani community in Albania, Kosovo, and Macedonia, Sok is a fermented, gassy beverage that's either non-alcoholic or has a very low alcohol content. To produce the drink, the fruits are allowed to ferment inside sealed bottles or jars under anaerobic conditions.
You May Also Like: 33 Best Italy Dishes & Italy Traditional Food 
4 Great Traditional Albanian Dessert Recipes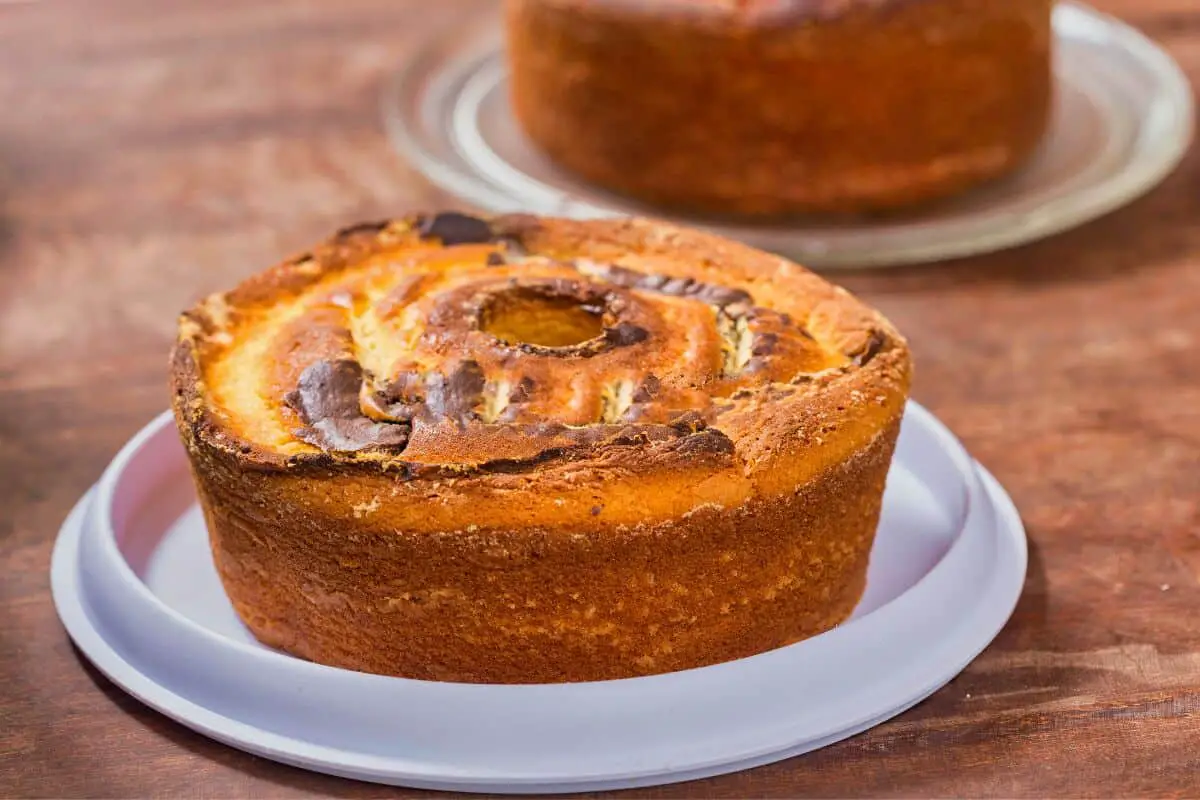 It is a traditional Albanian dessert that has spread all over Europe, celebrity chefs are releasing their own versions of it and I've often heard it being reference to 'a Balkan cake of mystery'. At a guess this is due to the different combinations of milk that can be used and the real unknown certainty of where this traditional Albanian recipe really did originate from.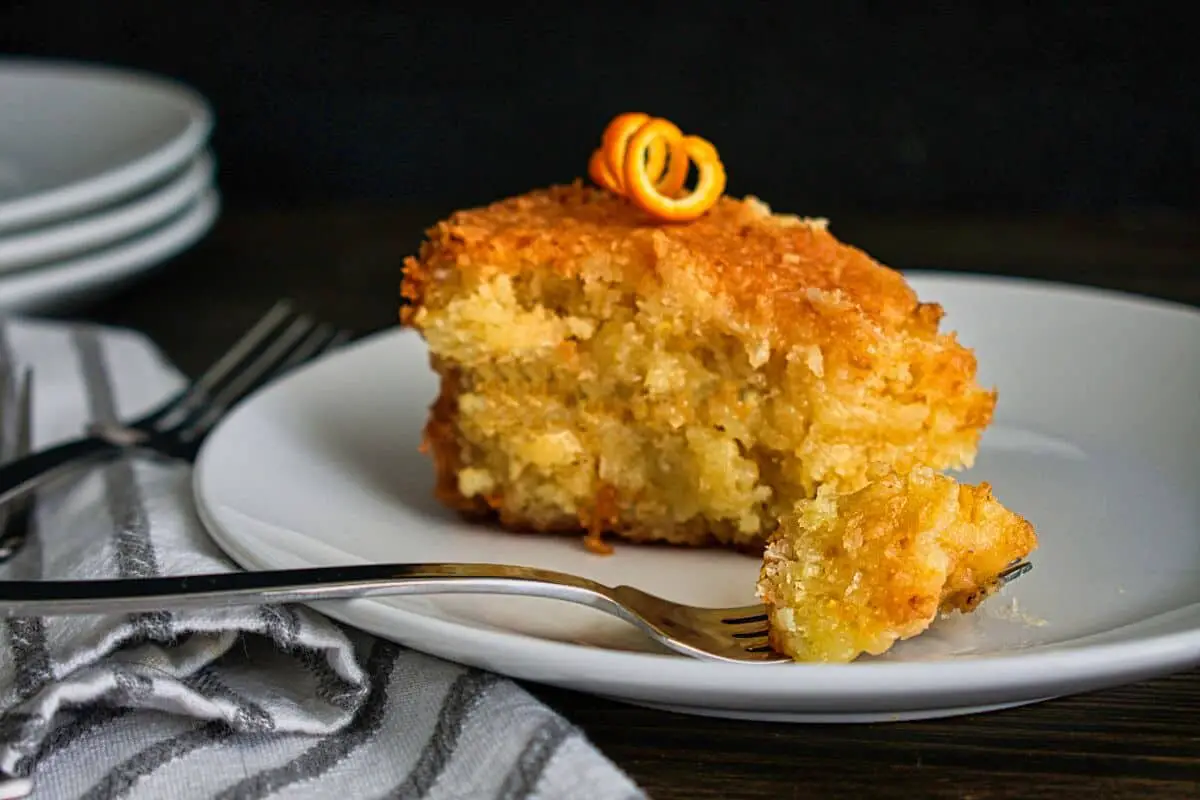 Every Albanian household has its own version of Ravani. Typically, I don't measure this cake because I learned how to make it "by eye" as most Albanian households tend to do with just about anything they bake or cook. Typically, Ravani is made with walnuts and is lightly soaked in a simple syrup. If you do not like walnuts or have an allergy, you can absolutely omit them. But, fair warning: the cake will be lighter in color. Due to the acid in the yogurt and the baking soda, a chemical reaction happens with the walnuts causing the dark color of the cake.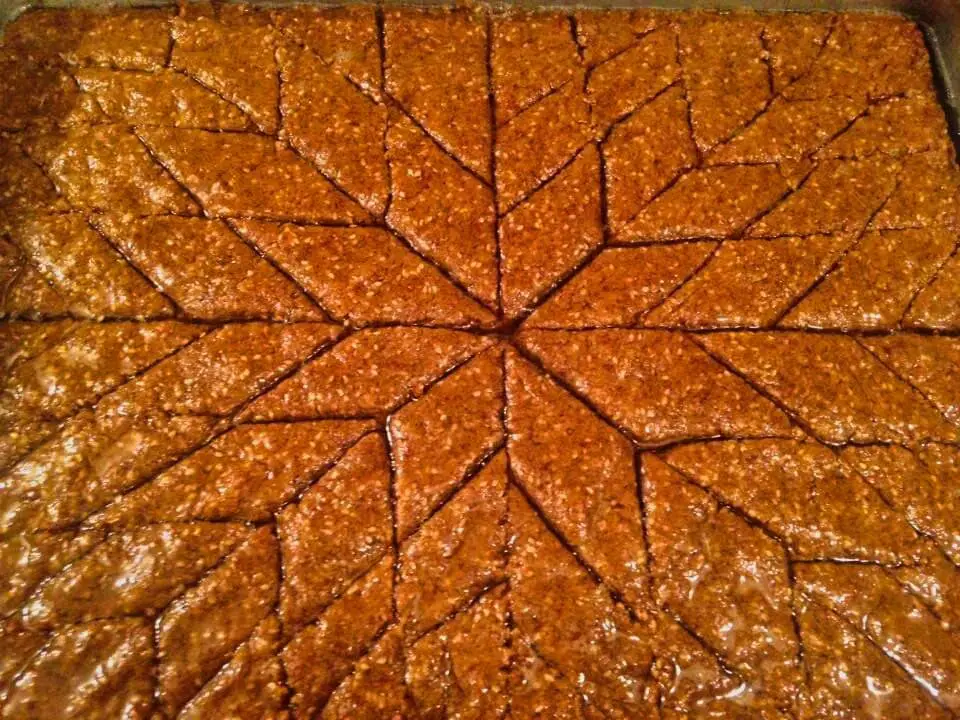 Albanian Tespixhe is one of my favorite traditional Albanian recipe, a rich sugary cake (or you could say biscuit). Being more of a baked dough, it has a little nutty texture (although no nuts) and is really soft. The best part about making this dessert recipe is the pattern marking, you can make your own stamp, keep it traditional or like me, I love letting my daughter do it for me – young minds can be so creative.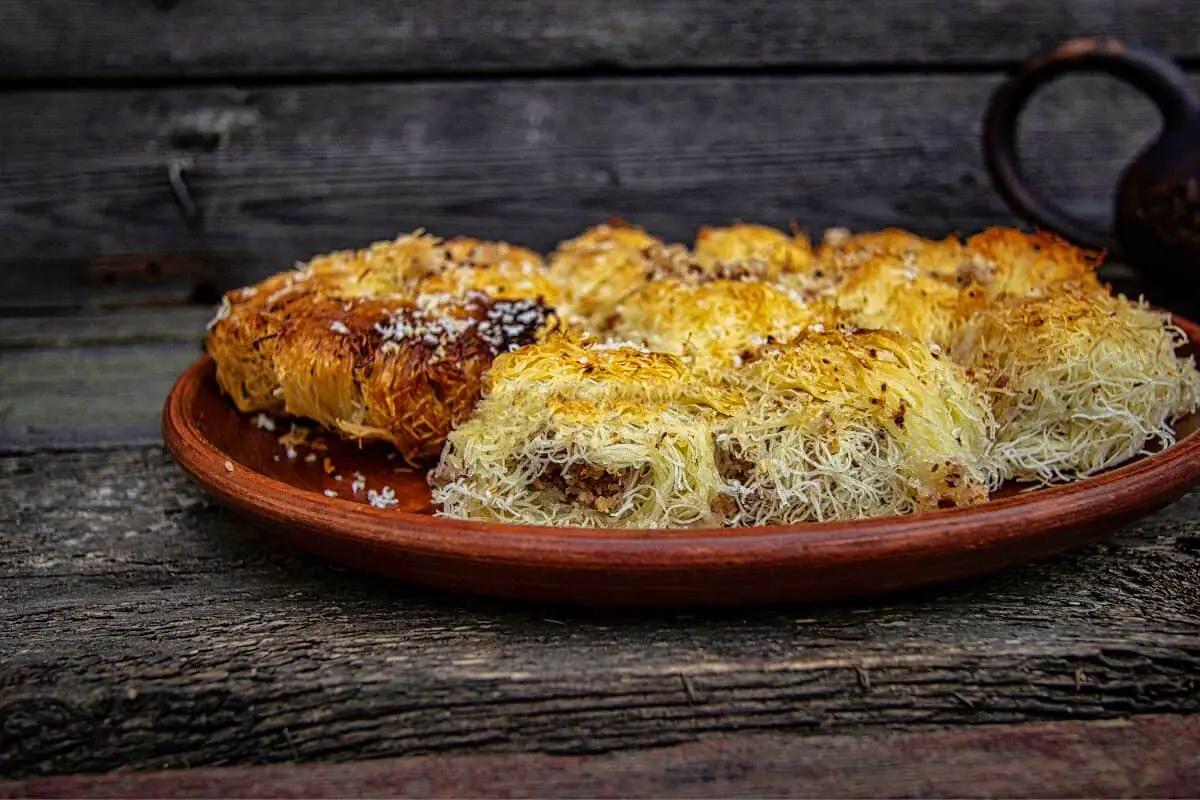 This traditional Albanian recipe is a favorite dessert and made of shredded phyllo dough is dusted with vanilla sugar and walnuts and baked until golden brown. This beloved Middle Eastern dessert goes by many names (and spellings) including Kunafa and Kadaif. It's a decadent pastry using shredded phyllo dough instead of phyllo sheets. This easy version has a creamy ricotta cheese filling and clove-infused syrup.
---
Check Out Our Pictures On Our Instagram – Our Big Escape.
You May Want to Join Our Boondocking Group on Facebook For More Information
Check Out Our Recipes On Our Instagram – World Recipes OBE
You May Want to Join Our Campfire Recipes Group on Facebook For More Information