This is a traditional Filipino Suman recipe that is usually called "rice cake" in English. It is mostly made of sticky rice and coconut milk. It is often compared to the Mexican tamale, even though tamales are often made with "masa," a type of flour, and have fillings that suman doesn't have.
The rice cake is usually long and looks like a tube or a rectangle, but it can also look like a pyramid. It is often wrapped in either banana leaves or palm leaves, which give the rice a smell when they are opened. Suman has been a part of Filipino food for a long time. It can be eaten for breakfast, as a snack, or even at parties like fiestas and Christmas.
It's not clear how the Suman recipe came to be, but since rice is one of the most important foods and crops in the Philippines, it doesn't seem strange that a food like this was made. People say that rice cakes go back to when the Filipinos were still pagan, before the Spanish and Americans came and brought Christianity with them.
During harvest time, the people would use the rice they had collected to make "Kakanin" dishes, which include rice cakes. The cakes were also often part of the food offerings made to the gods and spirits, and most likely to loved ones who had died.
A Filipino Suman recipe can be made in different ways in different parts of the Philippines. The most basic way to make it is to cook or soak the sticky rice in water first, then cook it in coconut milk. The sticky or glutinous type of rice is important because it has more starch, which makes the rice sweeter and helps the grains stick together.
Some Filipino Suman recipe say to add coconut milk to the water to make the texture creamier. When the rice is done, it is cooked again, this time in coconut milk, sometimes with a little salt and sugar. In some versions of Suman recipes, the rice is mixed with other things, like grated coconut or cassava, to give it a grainy texture.
10 Great Suman Recipe Choices From Asia
---
---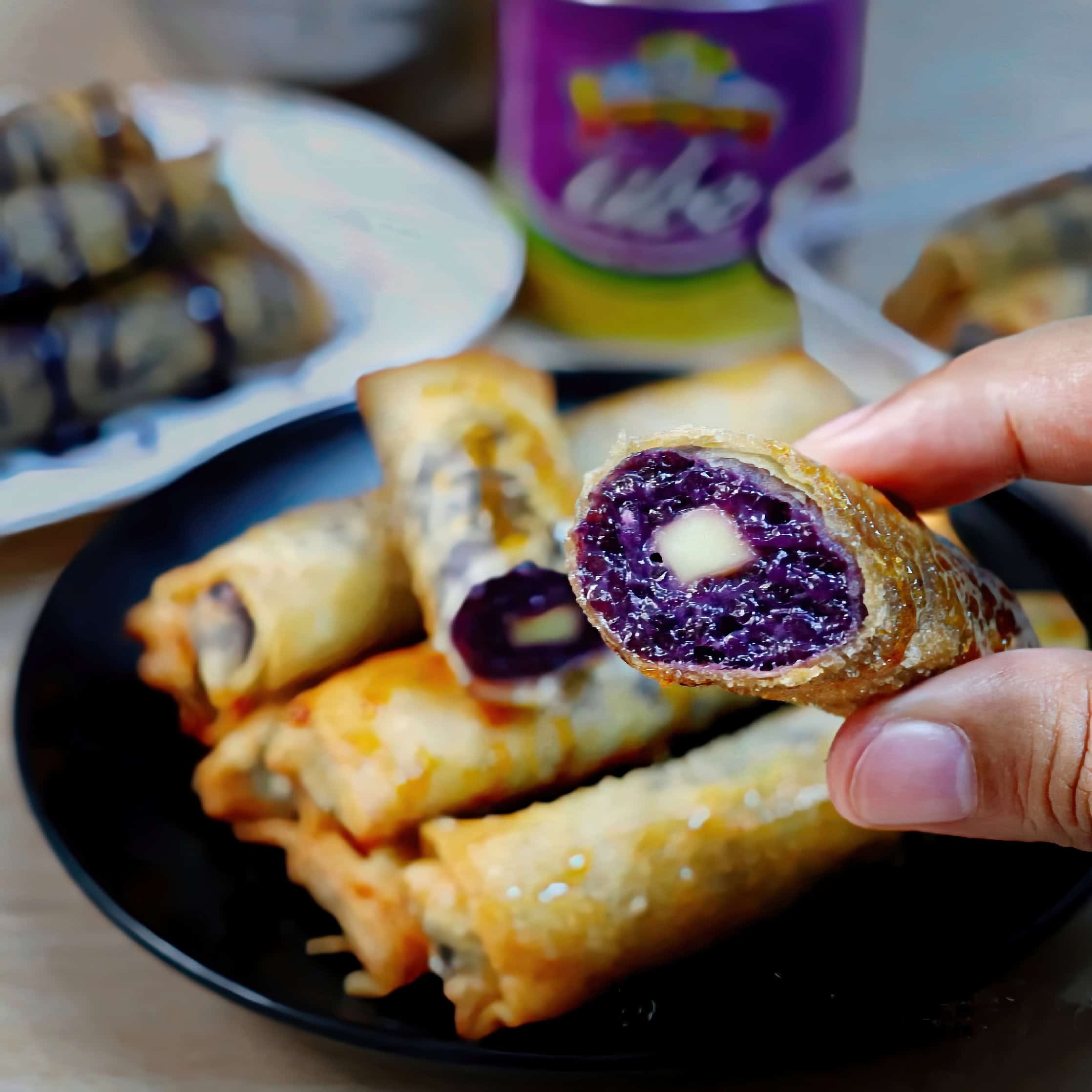 Ube Turon Malagkit is a fried Filipino Suman recipe for spring rolls, filled with a mixture of sticky rice, condensed milk, margarine, sugar and cheese and coated with sweet caramel.
Glutinous rice (also known as sticky rice or Malagkit na bigas in Tagalog) is such a versatile ingredient and different delicacies can be cooked out of it.
One to those is this trending Turon Malagkit.
Follow our Filipino Suman recipe to make this tasty snack in your home for your family.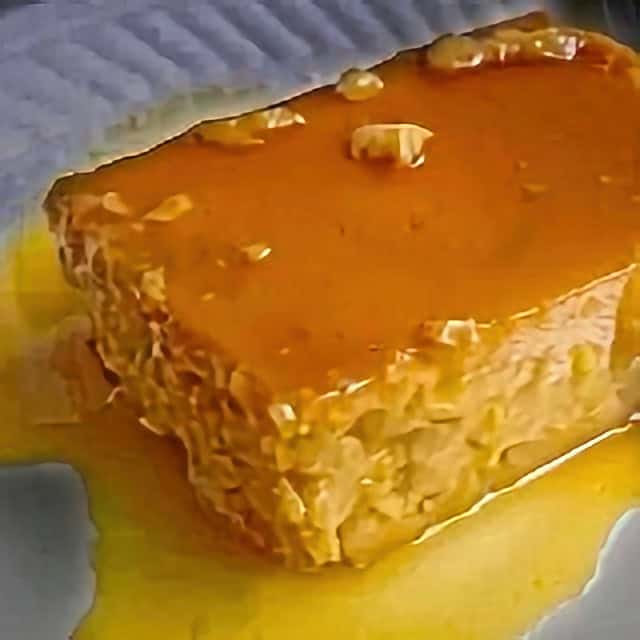 Post Views: 20,949 Suman Malagkit plus Leche flan?
Have you ever tried this delicious combo yet. Super creamy glutinous rice combined with leche flan.
Try it today, its very easy to cook this Filipino Suman recipe for Flan.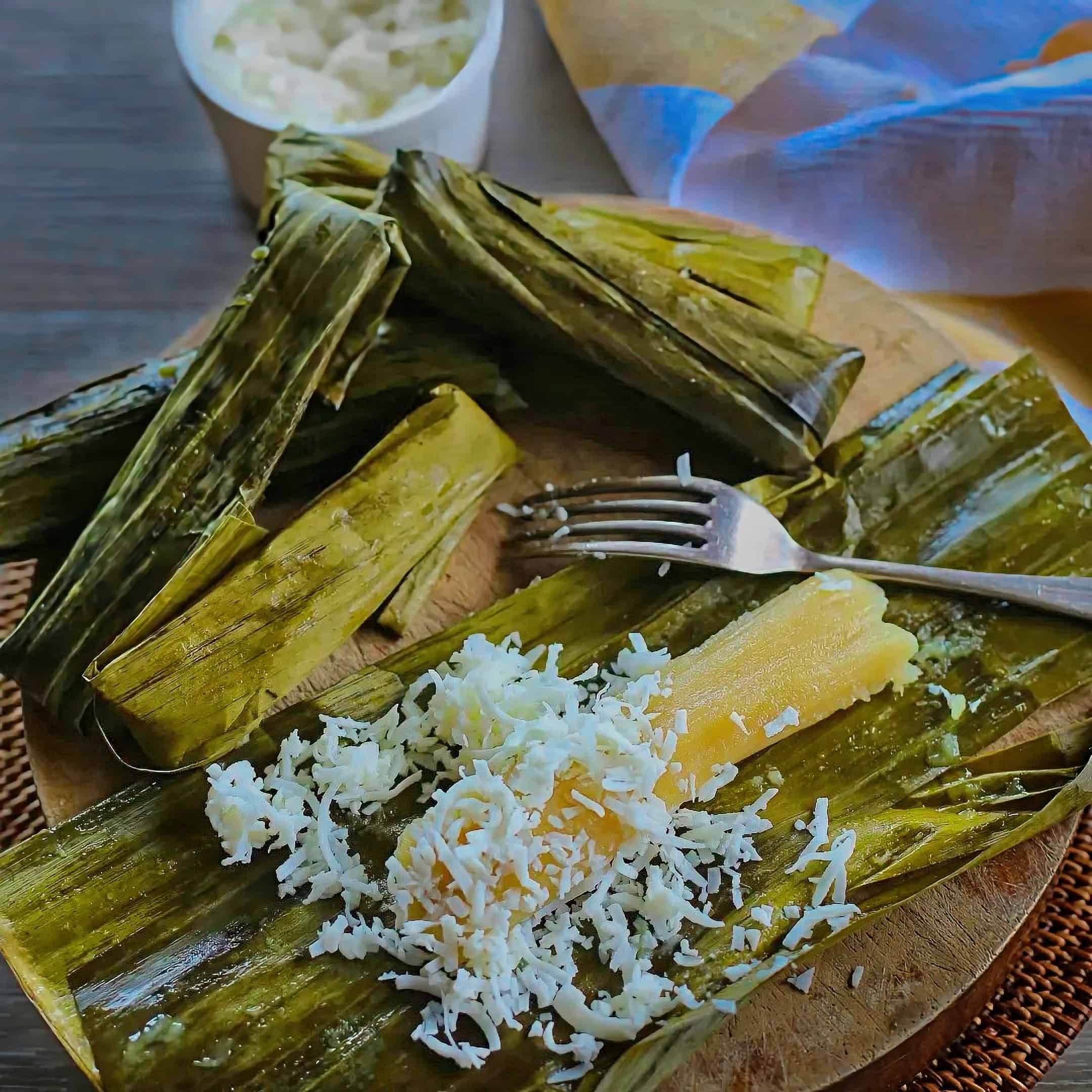 Cassava Suman with Macapuno is a type of Filipino rice cake made with grated cassava/tapioca with coconut cream and sweet young coconut wrapped in banana leaf and steamed.
When I see rice cakes it reminds me of my late grandmother as there was no afternoon that she missed making them, Cassava Suman with Macapuno was one of these.
It was a regular Merienda when I was young and I certainly learned a lot of Kakanin from her.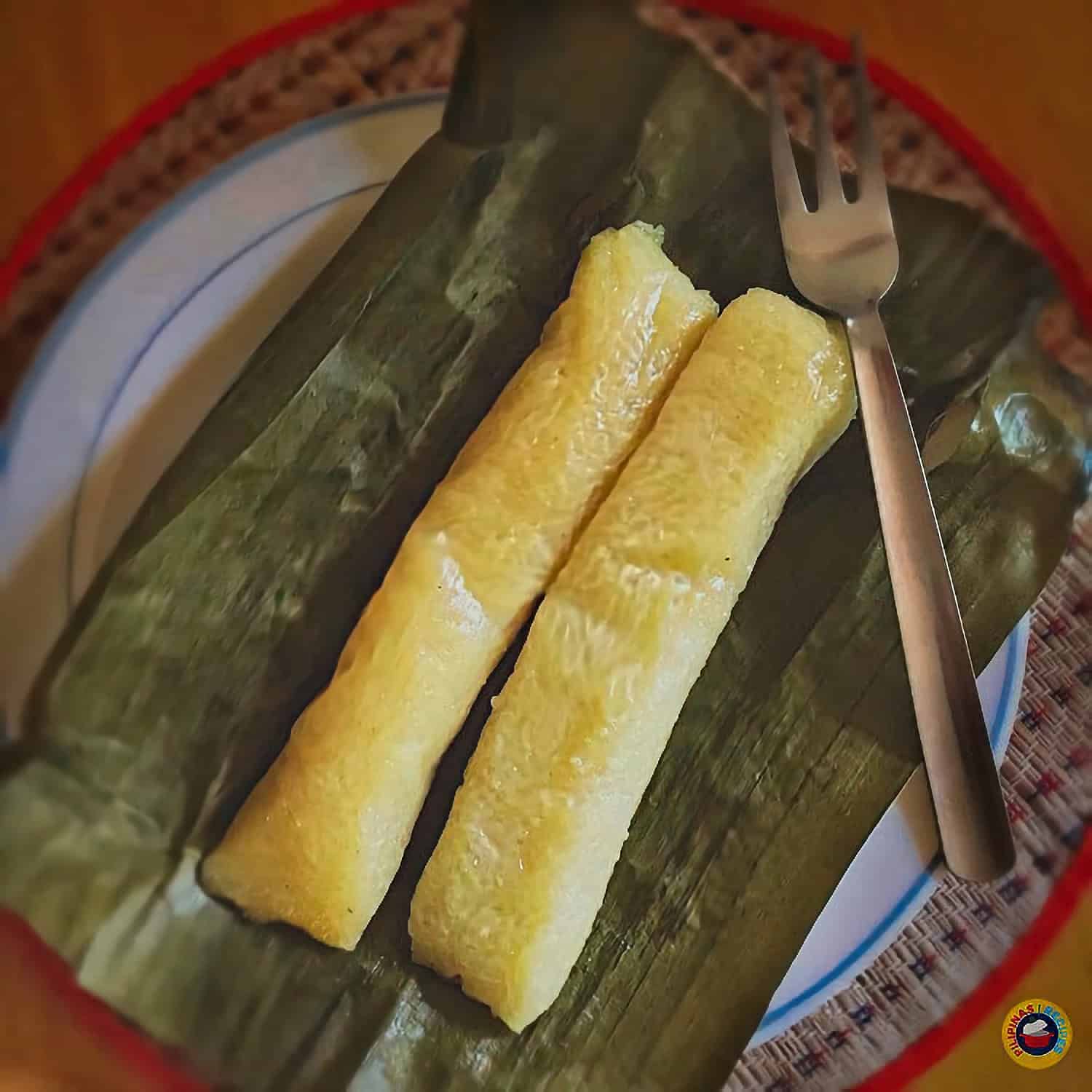 It's important to start with high quality, local Glutinous Rice; it's the best rice to use since the Philippines is home to many rice varieties. Fields and the growing rice is one of the many things we Filipinos should be proud of and must teach all the coming generations.
We also grow the best rice, even better than other neighboring countries so buy local when you're preparing a local food. To make the best Suman recipe there is, you should also buy the best white sugar in the market and if you're using Banana leaves to wrap, buy the freshest leaves that you can get. Follow the cooking time and proportions to prepare the best suman.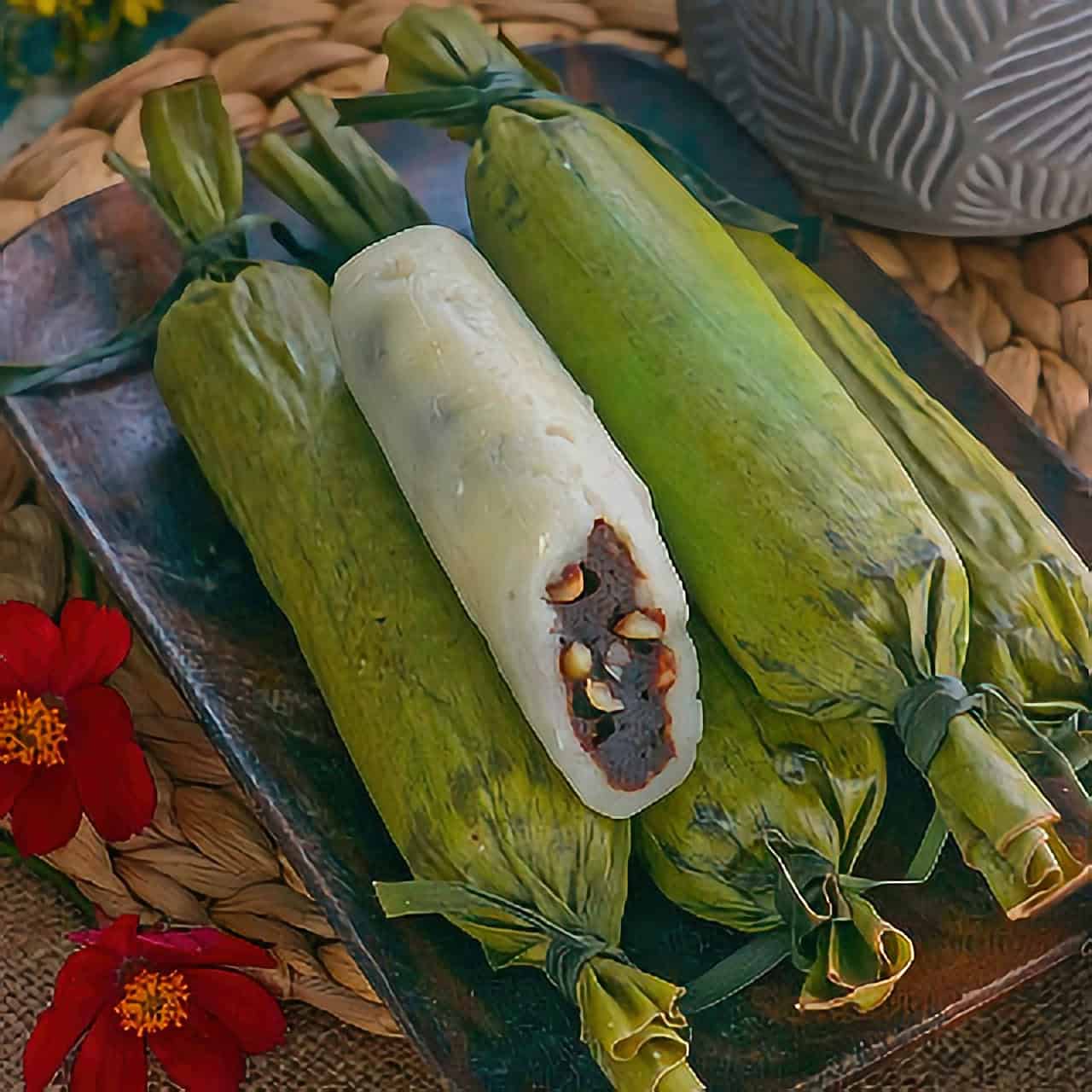 A sticky rice cake with a chocolatey twist! Suman Moron is a Visayan delicacy that uses glutinous rice flour cooked in coconut milk mixed with cocoa powder. This one is made special by adding chopped peanuts.
If you love Suman with its mild flavor and grainy mouthfeel, you will adore Letye's quintessential rice cake with its smooth texture and chocolatey and (sometimes) nutty flavors. It is also fairly easy to make and would be a great breakfast or afternoon snack for your family.
Suman Morón or Chocolate Morón (pronounced with the stress on the last syllable) or Muron, is an Eastern Visayan sweet rice cake comparable to the Suman that we all know. Moron, however, is made by rolling two layers together. The first layer is vanilla flavored while the second one is mixed with cocoa powder and sometimes with peanuts added.
---
Want more ideas to round-out your Recipe Box?
A lot of great options are in these posts!
---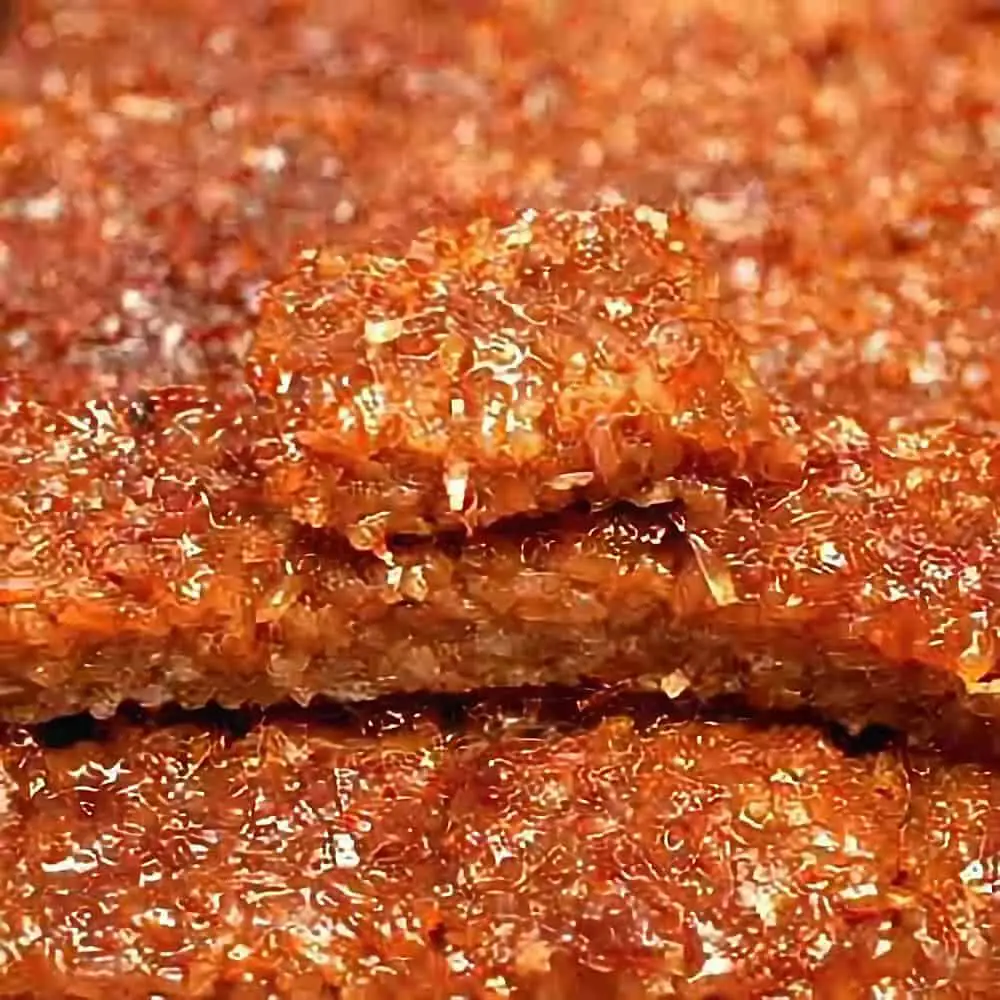 My god-daughters grandmother shared this Filipino recipe with me. I have seen many variations, but I like this one for its simplicity of making it in one pan. Other variations I have seen are found at our farmers markets, where you can purchase individual wrapped treats the size of a small banana.
Sweet delicate glutinous rice with a hint of coconut. I have made this Suman recipe using ti-leaves instead of the banana leaves, but I do believe the banana leaves add a unique flavor to the dish.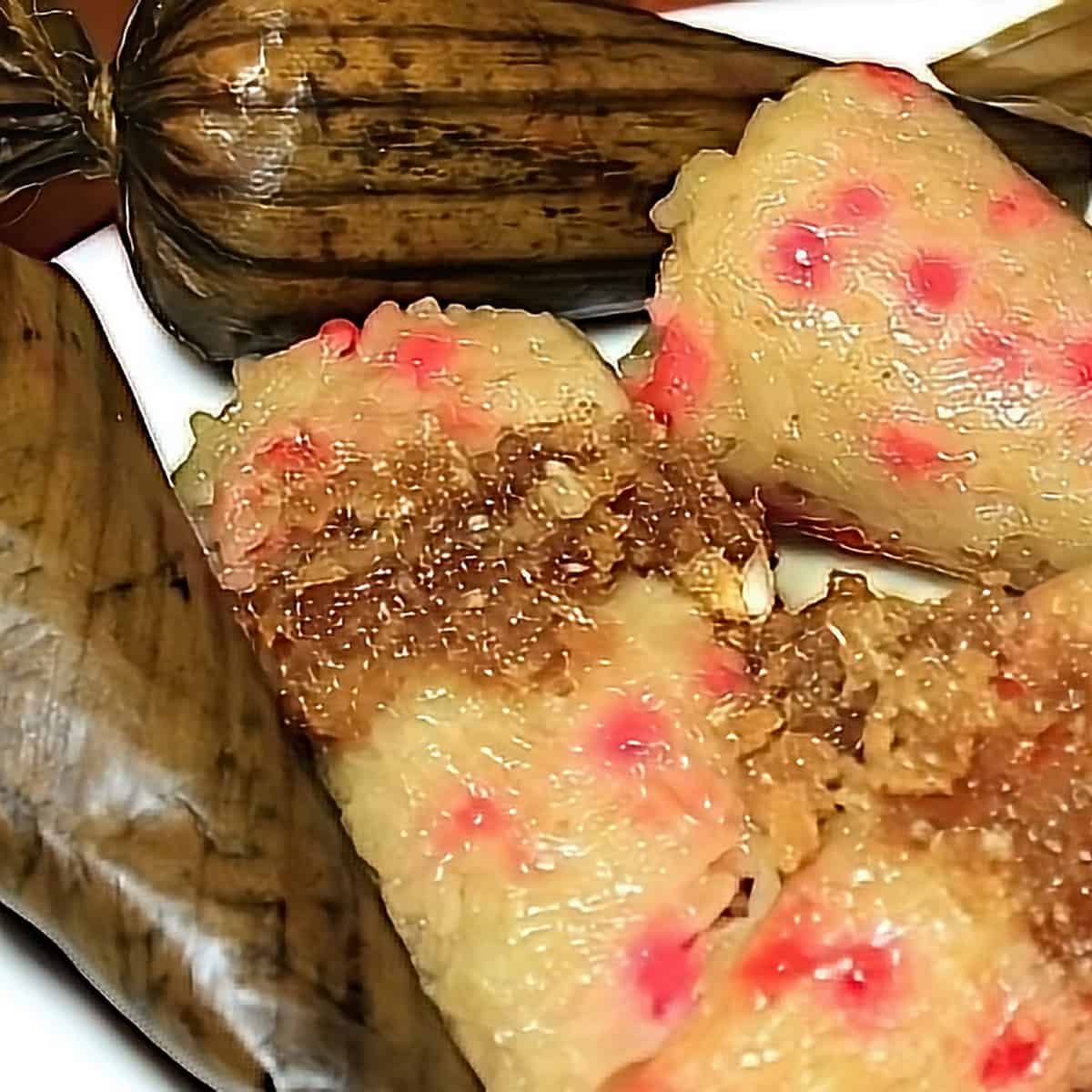 Do you ever get that weird craving to eat something sweet that is enough to fill your stomach? Have you ever heard of the Filipino rice cake called Suman? Suman is made from glutinous rice or cassava that is cooked in coconut milk, and is usually wrapped in banana leaves for steaming.
This Suman sa Gata dish has such a simple Filipino Suman recipe with a few number of ingredients and it's so easy to cook! And the best part, this is one is good for sharing. Remember, sharing is caring! Another great thing about Suman is, it isn't just a dish that could be eaten as a snack, but for some they actually eat it at times like breakfast, lunch, and dinner.
You can even choose your own dip on it. Some just sprinkle sugar; some use chocolate as a dip, whatever suits your taste! A sticky and chewy rice cake that is sweet and fulfilling, this is a dish that everyone in your family would surely enjoy.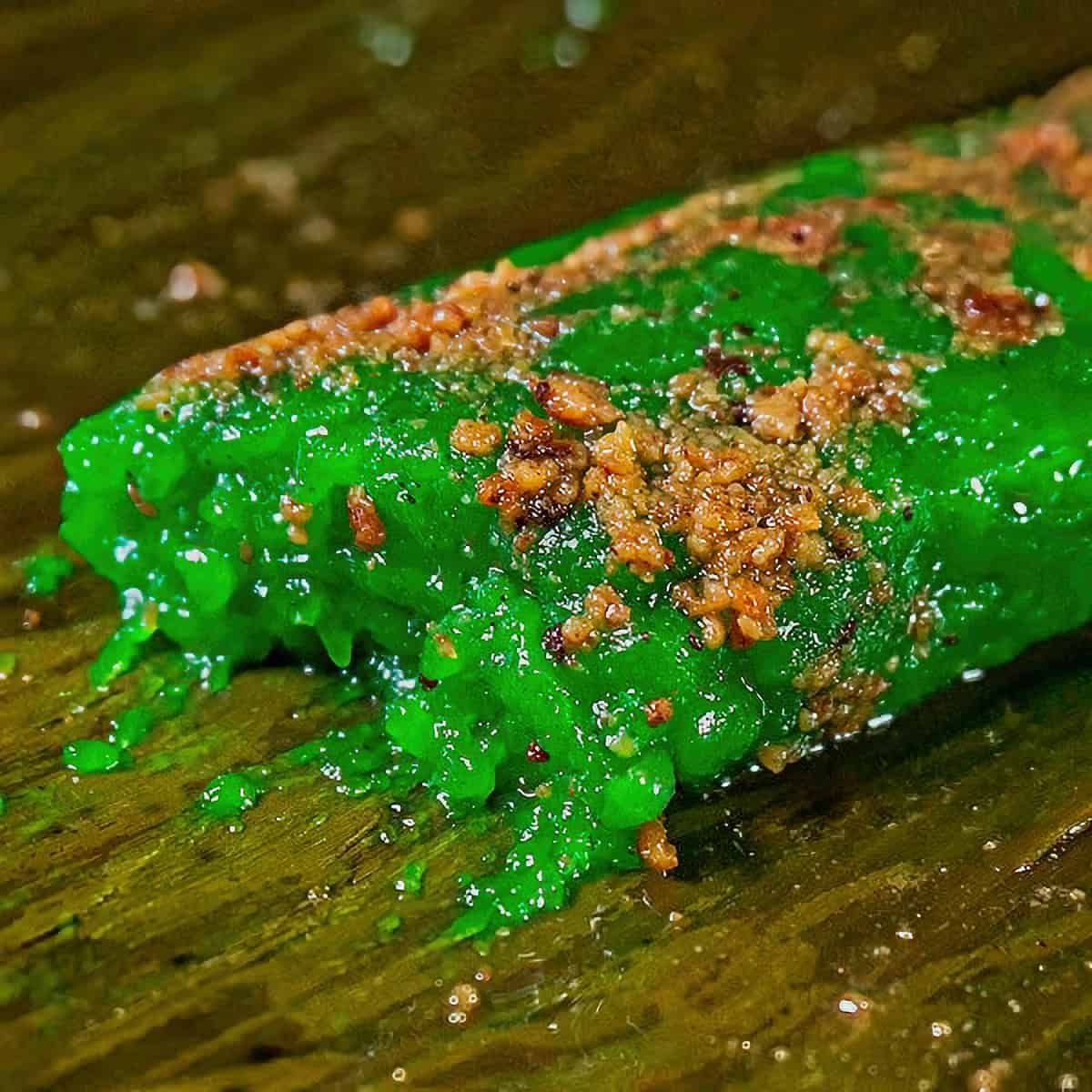 Suman is one of the many delicacies that Filipinos enjoy. There are many variations like Cassava Suman, Suman sa lihiya, and Suman mais. Suman Pinipig can be considered a top contender in the Kakanin department with its distinctive greenish hue and unique texture.
These rice cakes of Bulacan with coconut curd are so delicious yet easy to prepare and doesn't hurt your wallet.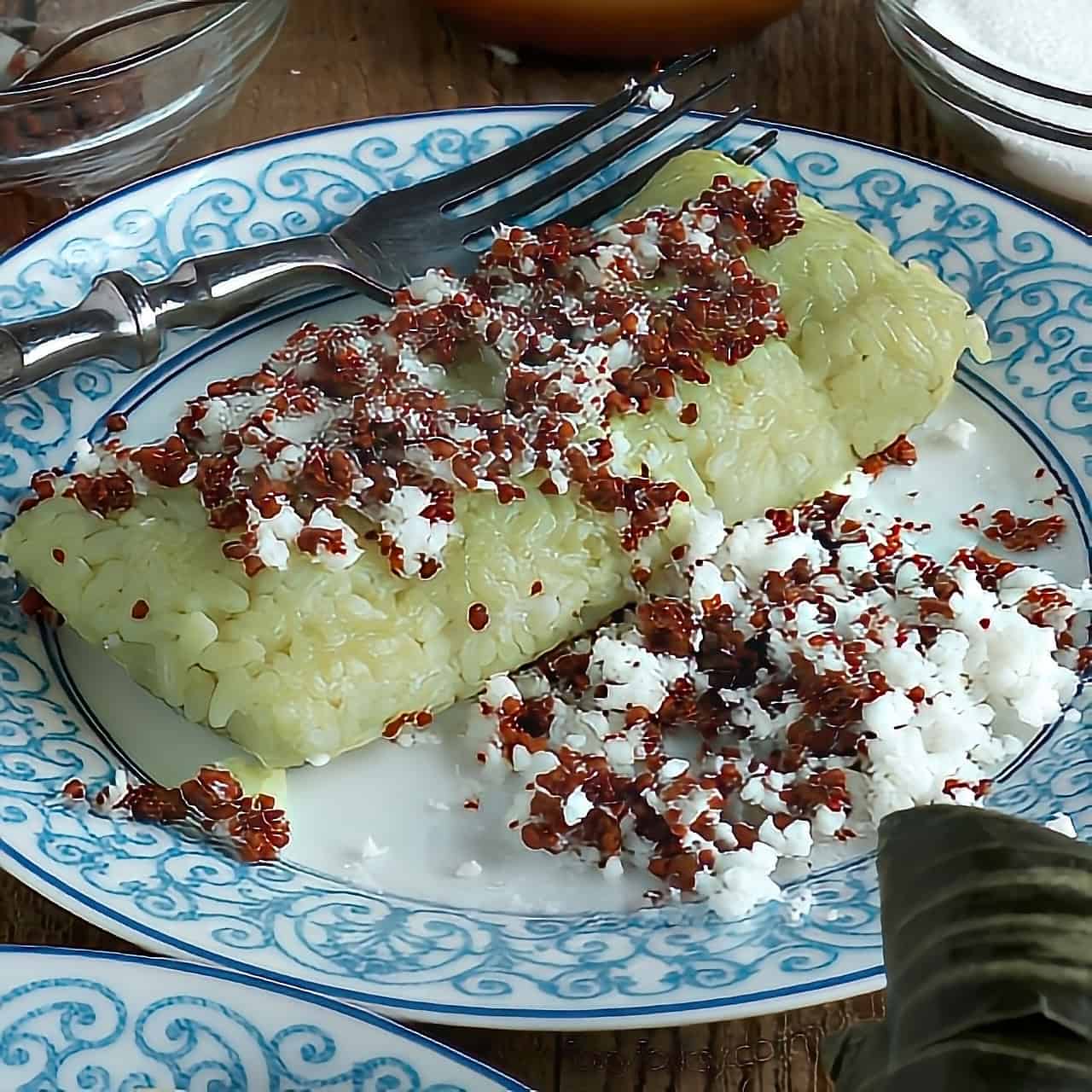 Making Suman sa Lihiya is actually easier than you think. The hardest part is perhaps deciding which topping to enjoy it with. Get the Filipino Suman recipe here now!
Suman sa Lihiya or Suman Bulagta is a Filipino delicacy of glutinous rice mixed with a bit of lye water, wrap in banana leaves and then boiled in water. In Pampanga, and mostly the northern part of the Philippines, we usually top it with a mix of 'Latik', freshly grated coconut and sugar.
Latik is actually the byproduct of making coconut oil. It is the solids that form when coconut milk is cooked on low heat for some time. In other places, especially in the Visayan region, they have a different kind of Latik, which is syrupy caramelized coconut cream.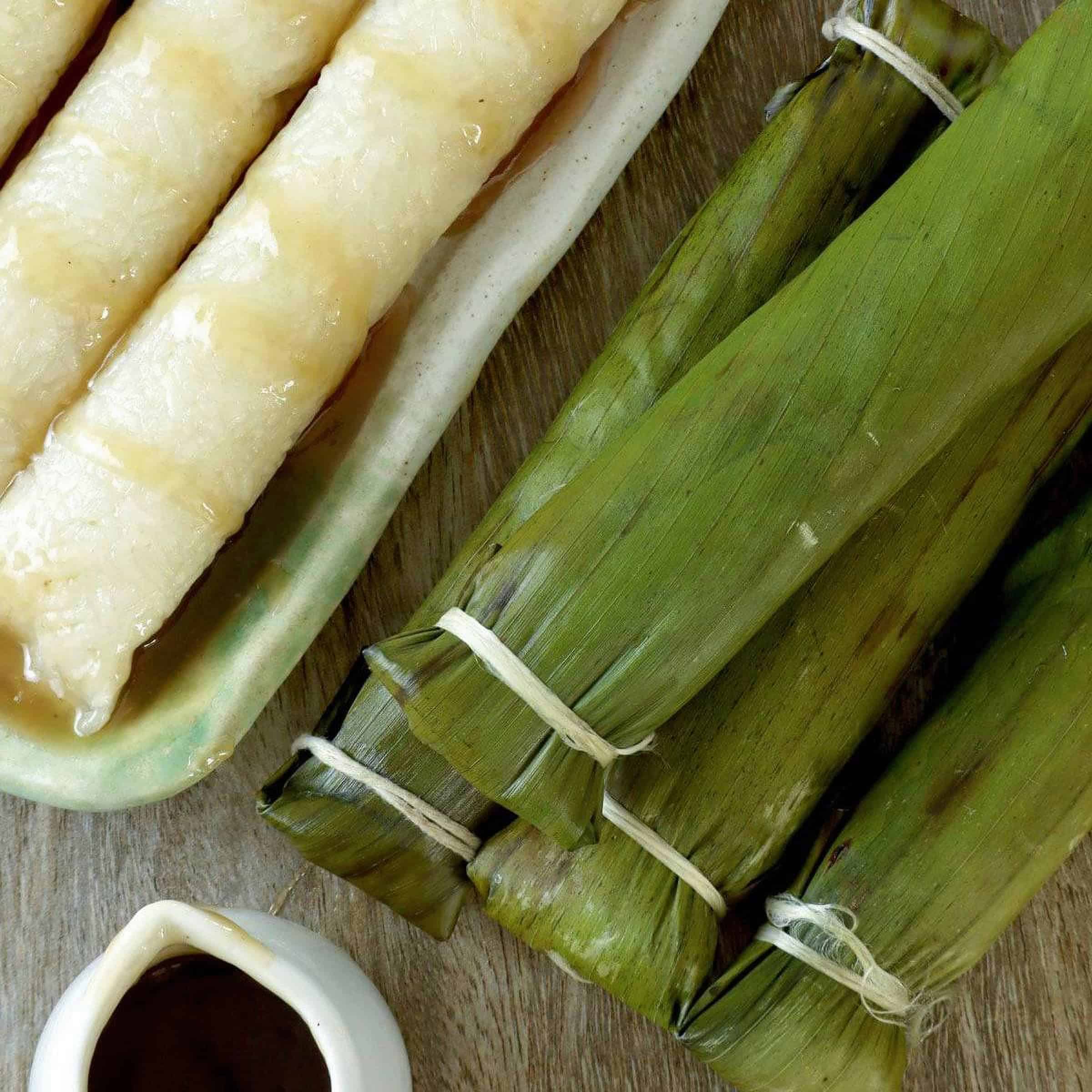 Suman Malagkit with Coconut Caramel Sauce steamed in banana leaves is the perfect snack or dessert. This Filipino sticky rice is soft, chewy, and made extra delicious with a rich and creamy sauce. It's seriously addictive!
I saw this Filipino Suman recipe on The Skinny Pot, and I knew I had to try it pronto. Her photos looked delectable; I couldn't wait to sink my teeth into my very own batch of this classic Filipino treat.
But although I had all the ingredients in my pantry plus frozen banana leaves in my freezer, I was somewhat disappointed that mangoes are not in season because really, what better compliments fragrant suman than sweet, juicy slices of this fruit? Salted coconut caramel sauce, that's what!
---
You May Want to Join Our Boondocking Group on Facebook For More Information
You May Want to Join Our Campfire Recipes Group on Facebook For More Information
For More Photos Visit Our Instagram at Campfire Recipes Instagram Our Big Escape