Last updated on September 27th, 2023 at 12:39 am
Kazakh recipes are known for their unique, flavorful palate that is not only scrumptious but also packed full of nutrients. After centuries of influence from Turkey, China, and Mongolia, the fusion of flavors take your palate on a journey through Central Asia. With this article, you'll learn the basics of this diverse cuisine, discover its influences around the world, and find out where to find the best food from Kazakhstan.
From hearty meat food from Kazakhstan such as beshbarmak to lighter, veggie-oriented soups like shorpa, the cuisine of Kazakhstan is sure to excite and satisfy your taste buds. After centuries of influence from Turkey, China, and Mongolia, the fusion of flavors will take your palate on a journey through Central Asia.
The rich history and diverse cultures of Kazakhstan come alive in the incredible flavors of its traditional Kazakh foods. From wheat-based staples to exotic ingredients, Kazakhstan's cuisine offers a flavor experience like no other.
Even with the influx of global food trends, the Kazakh food culinary reputation remains firmly rooted in its hearty, flavorful traditional foods from Kazakhstan that have been passed down through generations. So, get ready to discover the unique taste of Kazakhstan as we explore some of the country's most treasured Kazakh foods.
We'll provide a look at the ingredients used, some background about how the Kazakh recipes are prepared, and even a few insider tips on the best places to try them. It's time to dive into the flavors of Kazakhstan!
Kazakh Recipes
We will introduce you to the amazing array of Kazakhstan recipes that make up Kazakhstan's traditional cuisine, from the richly spiced plov to the crunchy chuchvara dumplings. We will also provide you with Kazakhstan recipes so you can try them yourself and get a taste of Kazakhstan in your own kitchen. So come with us, as we explore the unique flavors and cooking techniques of this dynamic, diverse country – and discover why it's one of the most exciting destinations in the world of food.
Learn about the popular ingredients used in Kazakhstan cooking, discover traditional Kazakh recipes and explore the unique cultural influences that give Kazakhstan recipes their unique flavor. With these easy-to-follow Kazakh recipes and elements of Kazakhstan culture, you will be able to take your kitchen to a whole new level of flavor.
---
Want more ideas to round-out your Recipe Box?
A lot of great options are in these posts!
---
20 Super Easy Kazakh Recipes To Try At Home
---
---
check out our video
---
---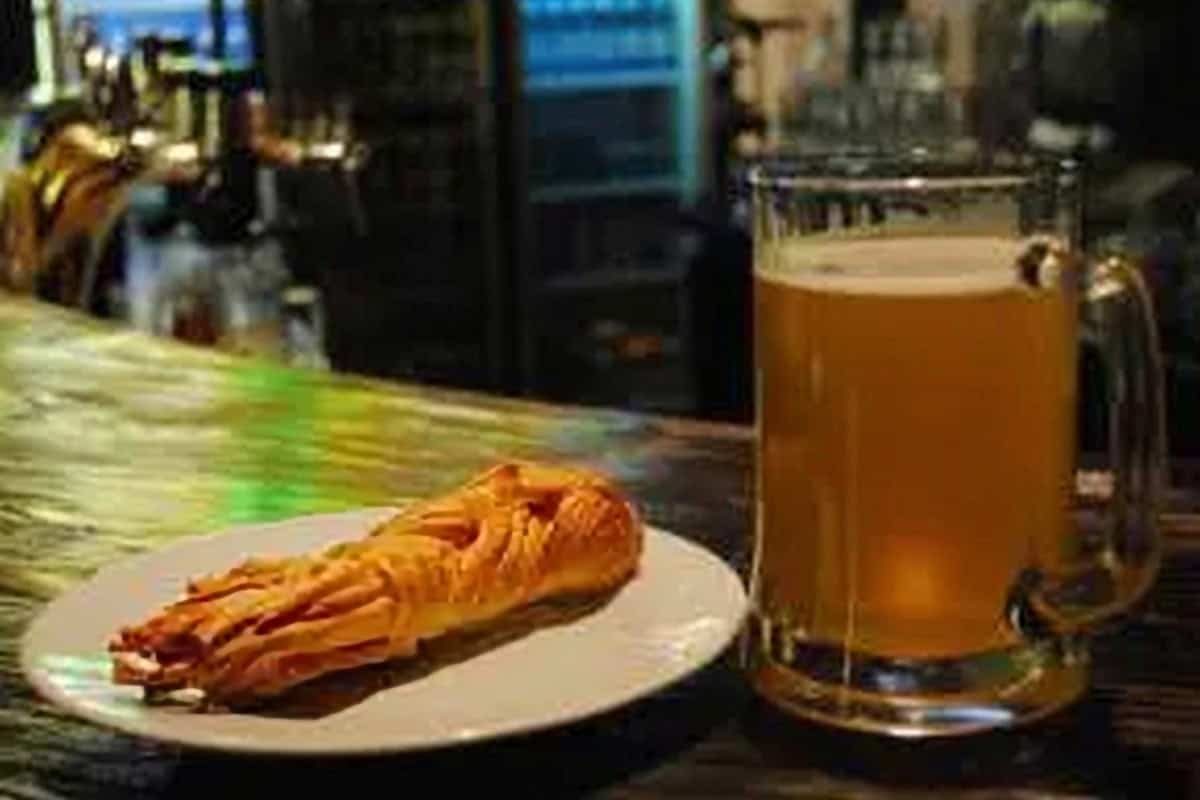 Its real name is chechil. Recently, this product has gained popularity among buyers in our country. This cheese is made from small fibers. At the same time, it tastes almost like suluguni. Most often, a similar product is made by hand. Pigtail cheese stands out among other varieties for its extraordinary shape, which is presented in the form of threads, neatly formed into a pigtail.
Homemade pigtail cheese is an independent tasty snack that goes well with beer. Separate strips of the product are often used to decorate ready-made meals, for example, to decorate sandwiches and salads. Also, the strips of cheese allow you to neatly tie the pancake bags and rolls.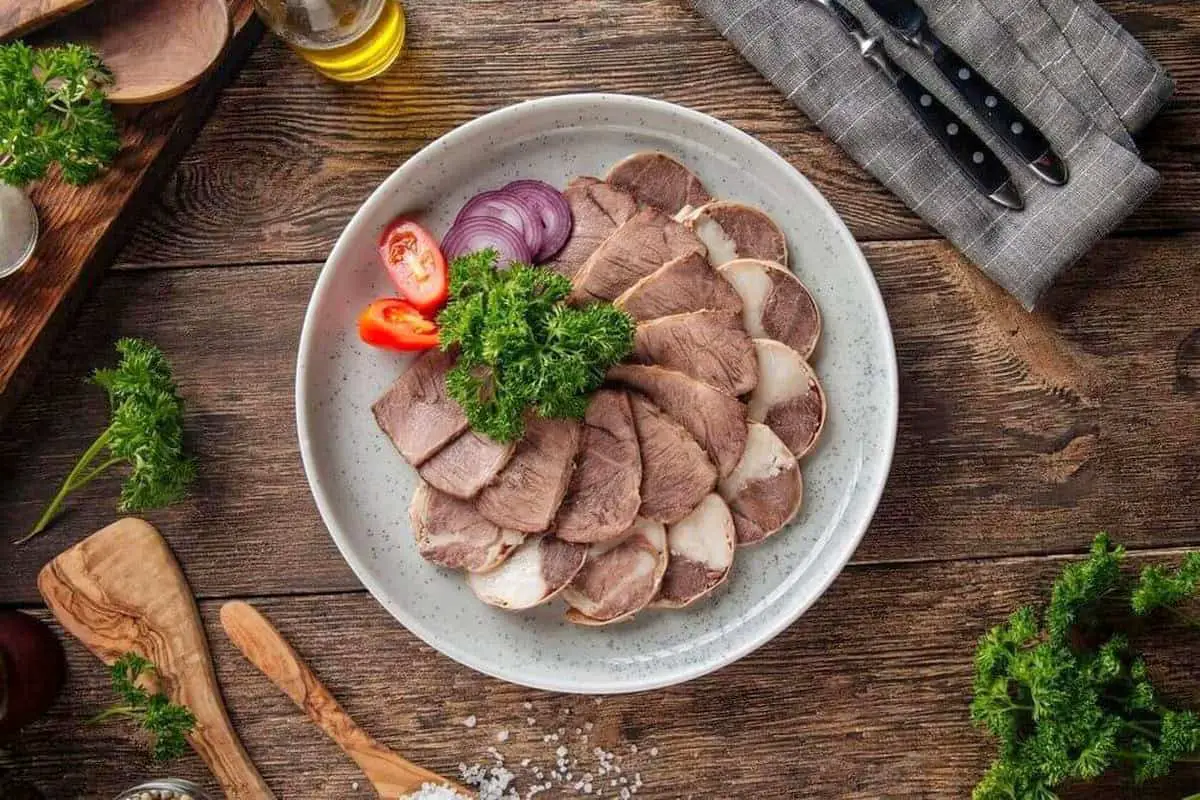 Traditionally, Kazakhs, Tatars, and other ethnic groups living in central Asia, particularly Turkic groups, make horse meat sausages called Kazy. Making this delicious food from Kazakhstan is simple, so stay with Cooking County to learn how to prepare it.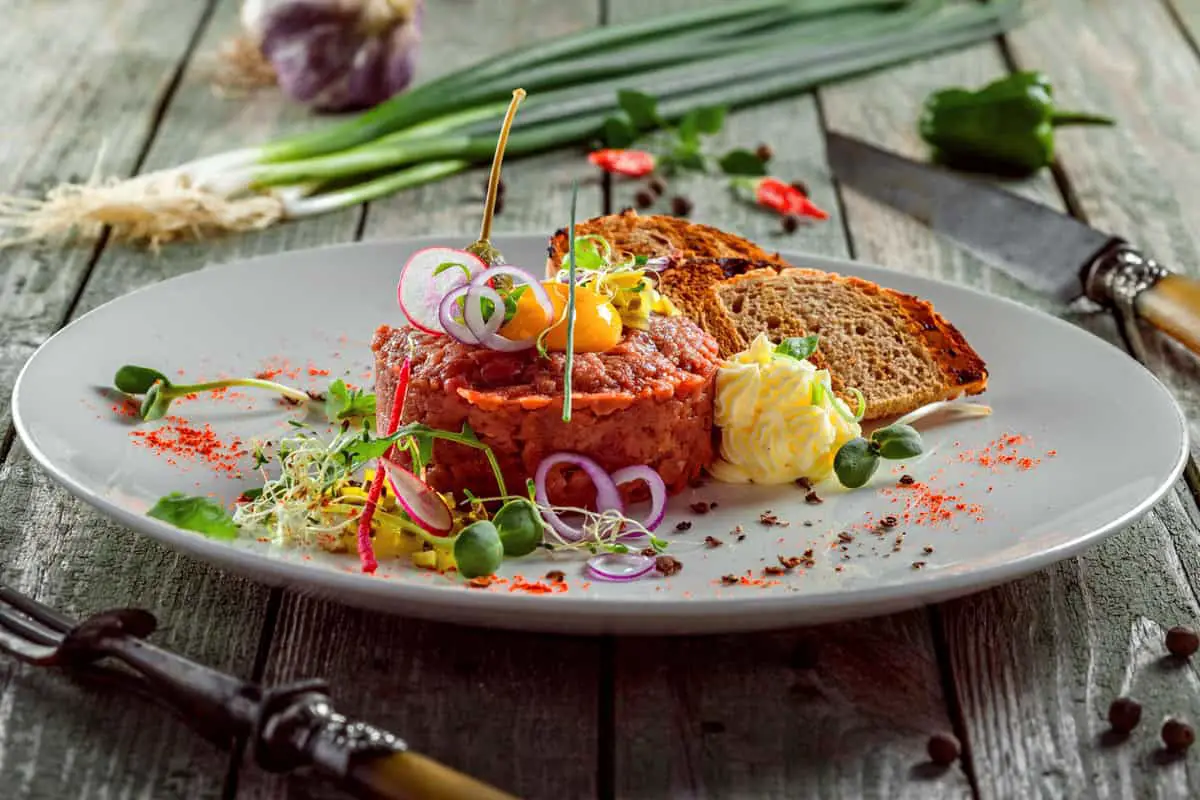 This is the closest thing I have found that tastes like the Zhaya I had in Kazakhstan.
Zhaya, traditionally prepared using horse flesh, is a Kazakh meat dish. Salted, dried, and smoked hip and hind leg meat (often the upper muscular portion covered with fat) is used to make this delicacy. Two hours prior to serving, the finished food from Kazakhstan is often boiled and then served sliced with a garnish of greens.
Although it can be used in a variety of ways, zhaya is most commonly served as a cold appetizer alongside other horse meat delicacies.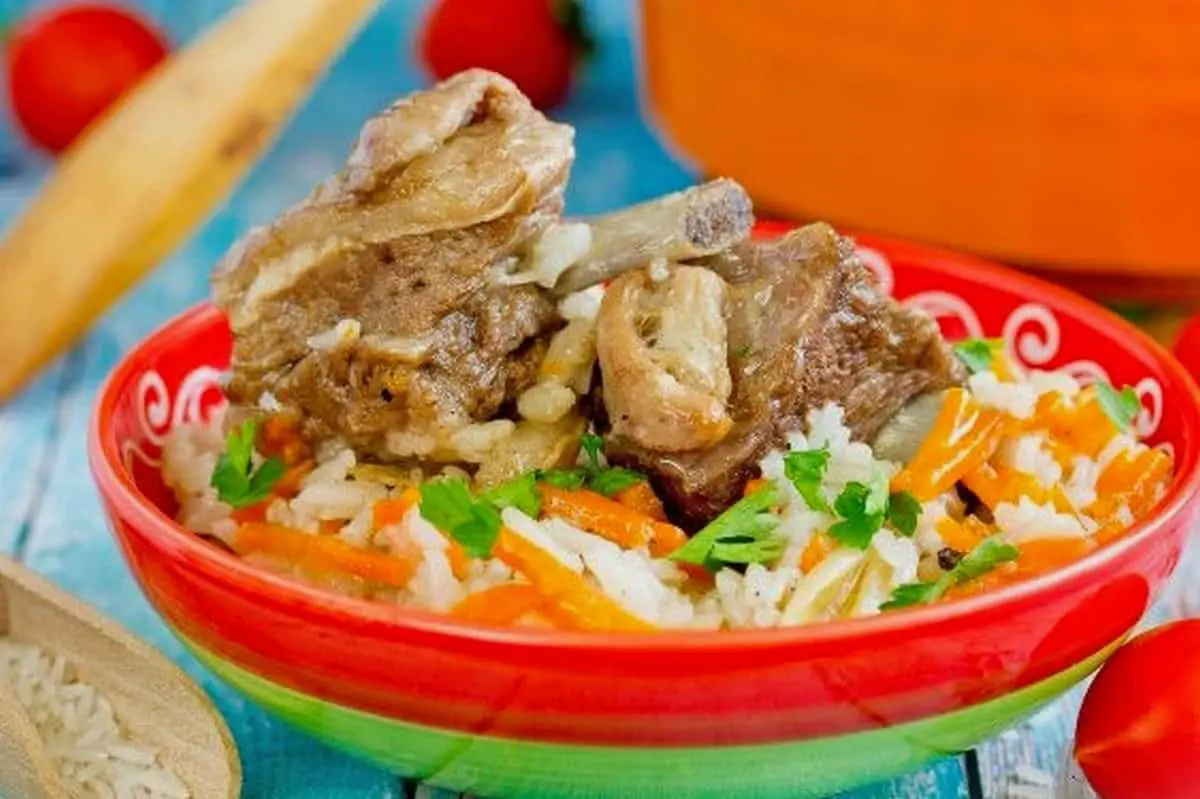 Pilaf in Kazakhstan has one distinctive feature – in addition to classic ingredients such as rice and meat, dried apples and / or apricots are added to it, instead of which dried apricots can be used. Pilaf turns out to be very tasty, bright, crumbly and aromatic.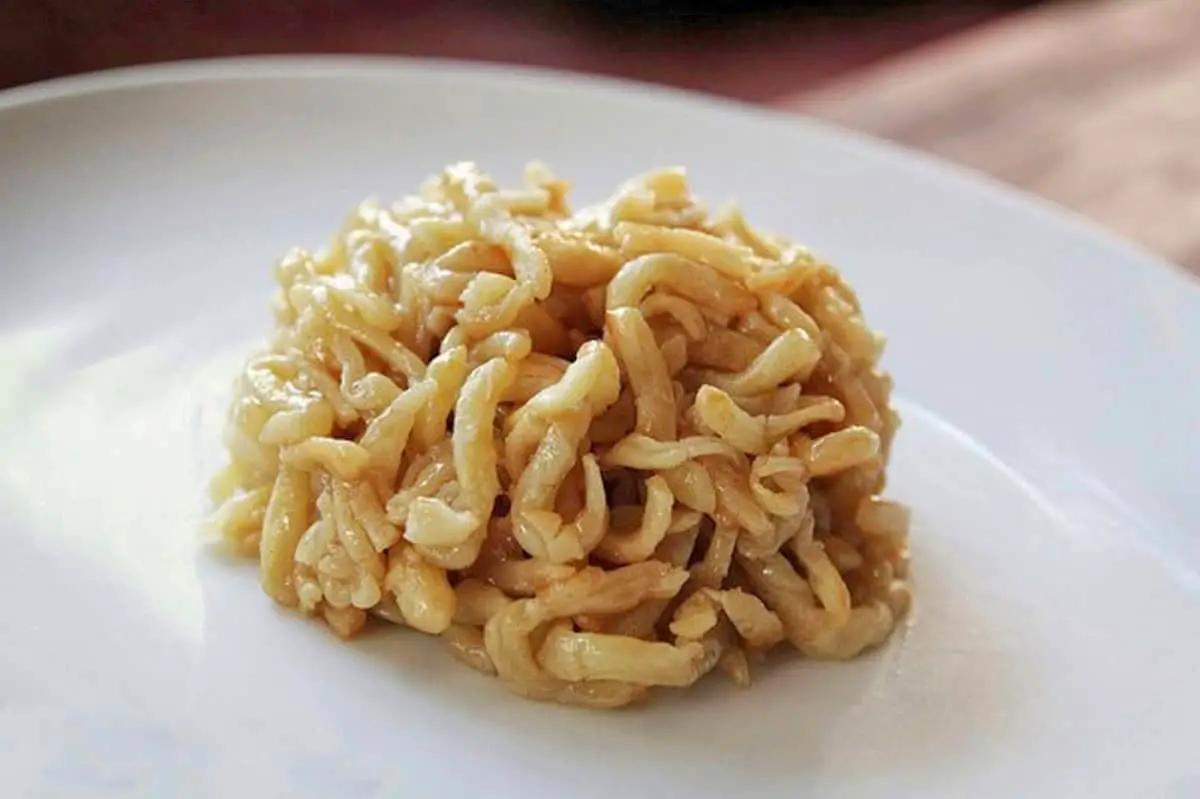 Chak Chak is the rice krispie treat of Kazakhstan. Totally irresistible and finger-licking good. Fry up a batch of fresh noodles in an entire stick of butter and coat with sweet honey goodness – you'll see what I mean. How could it not be?
Plus, with Halloween around the corner, the time couldn't be better to make chak chak…. after all, there's nothing like putting a little international spin to your spooky dessert table… a spin that looks rather like brains!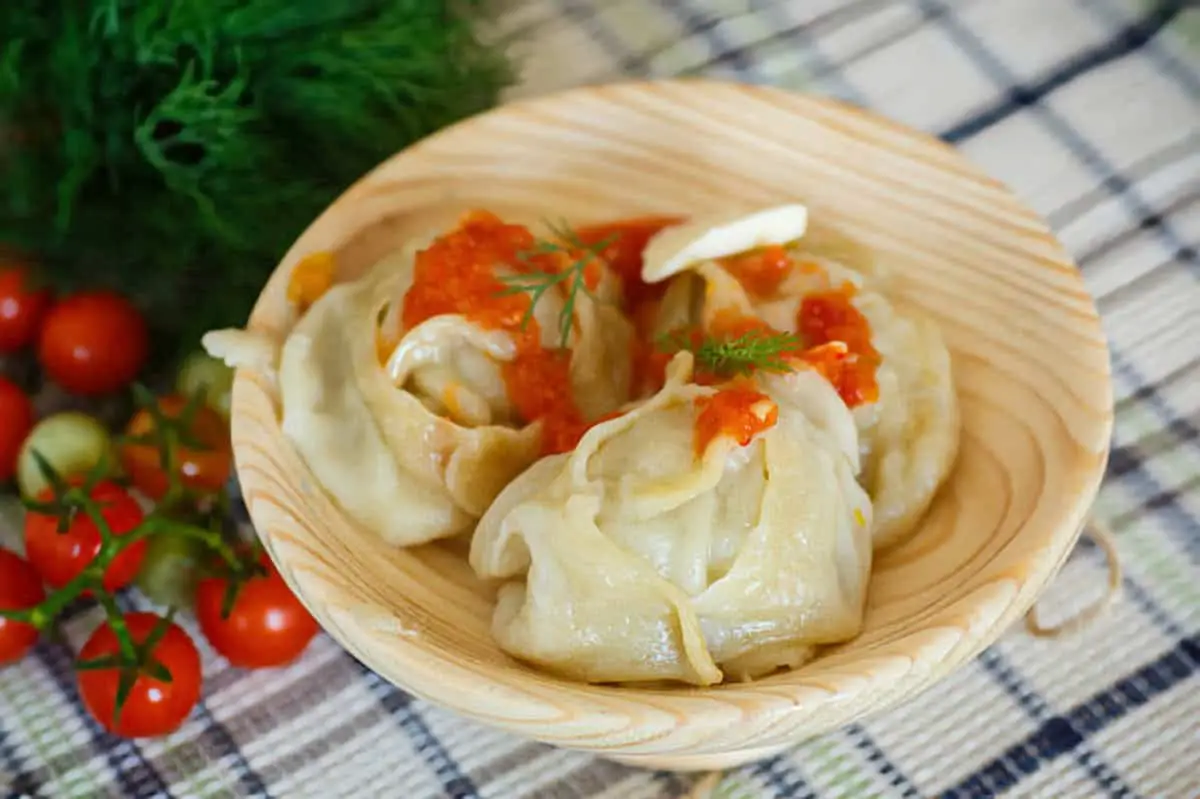 Manti is a popular Kazakh recipe of Kazakh cuisine, also known in other countries of Central Asia and in Russia. Manti is an oriental analogue of Russian pelmeni and Italian ravioli, a large-sized stuffed pasta. The stuffing for manti is made from finely chopped lamb with a lot of onions, black pepper, caraway, salt and small pieces of mutton fat. The stuffing is sometimes laced with boiled peas or fresh green. Kazakhs also make manti with pumpkin and cottage cheese via steam cooking. Manti are served topped with broth with vinegar, butter and pepper, as well as with sour milk, sour cream or a spicy tomato sauce with parsley.
As a child in newly independent Kazakhstan, I yearned to snack on candy bars, soft drinks and anything foreign and packaged. Instead, my mother would buy salty, sour snacks that resembled white chocolate truffles, but were in fact hardened balls of sour cheese. At local bazaars, I'd see aunties cheerfully selling small batches of these homemade goods packed in cellophane.
A Central Asian dry cheese made of fermented milk, qurt is a versatile treasure of nomadic people's ingenuity. There are variations of names for this Kazakh food, including kashk in Iran, chortan in Armenia, and aaruul in Mongolia, as this calcium-rich, protein-packed snack accompanied travellers along the Silk Road and beyond.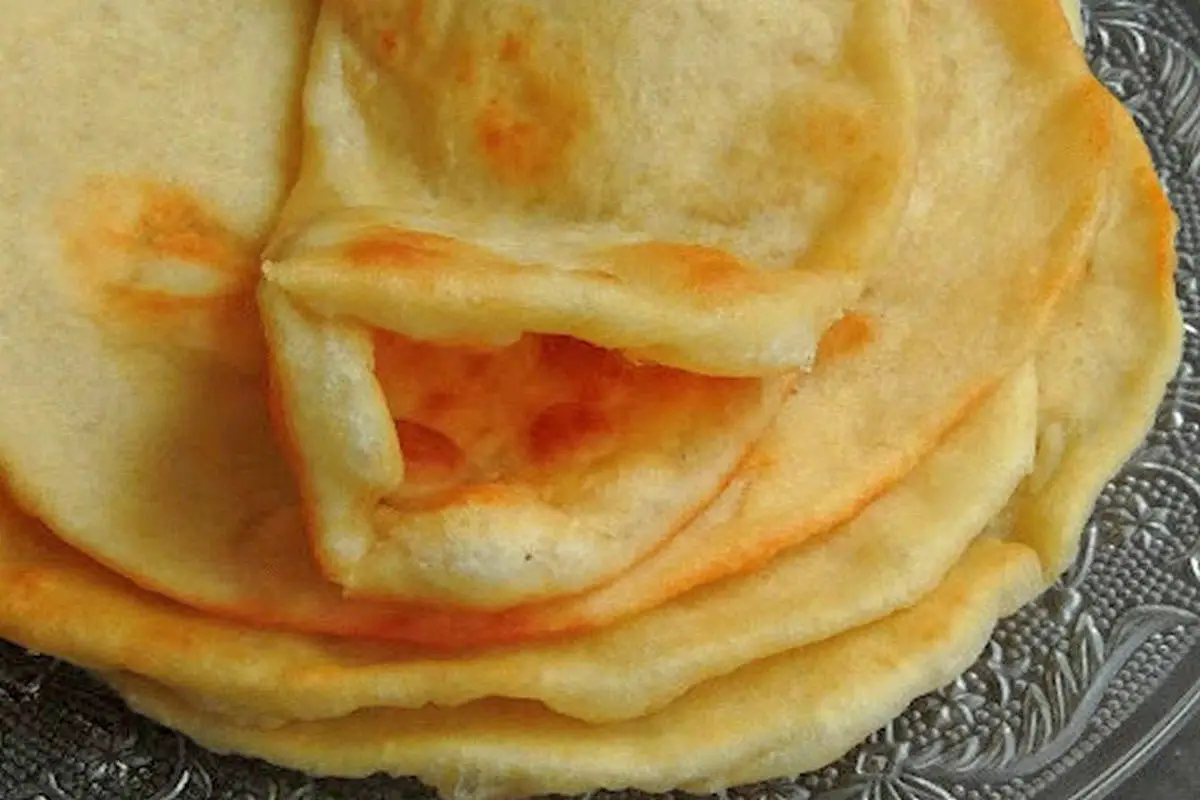 Shelpek is a traditional flatbread consumed throughout Central Asia. Flour, milk, sugar, butter, sour cream, baking soda, salt and vegetable oil are combined to form a dough that are cooked on a hot flat surface, like a frying pan, or in a tandoor,the cylindrical clay oven heated with hot coals.
These tortilla like breads take on a special significance on Fridays, considered as the holiest day of the week for Muslims, and they are prepared to honor the memory of the deceased. Some versions of shelpek are made by frying dough balls as well.These Kazakh flatbreads are folded like a pancake, and served for tea: with sour cream, cheese or jam.
And also shelpek, is an excellent substitute for bread to serve along with stews or curries, obviously you can serve them with broth or salads or else wrap them as sandwiches. Shelpek is typically prepared with baking soda but i replace baking soda with yeast as some of the Central Asian blogs suggested using yeast in Shelpek dough, trust me yeast makes this bread so light and super soft.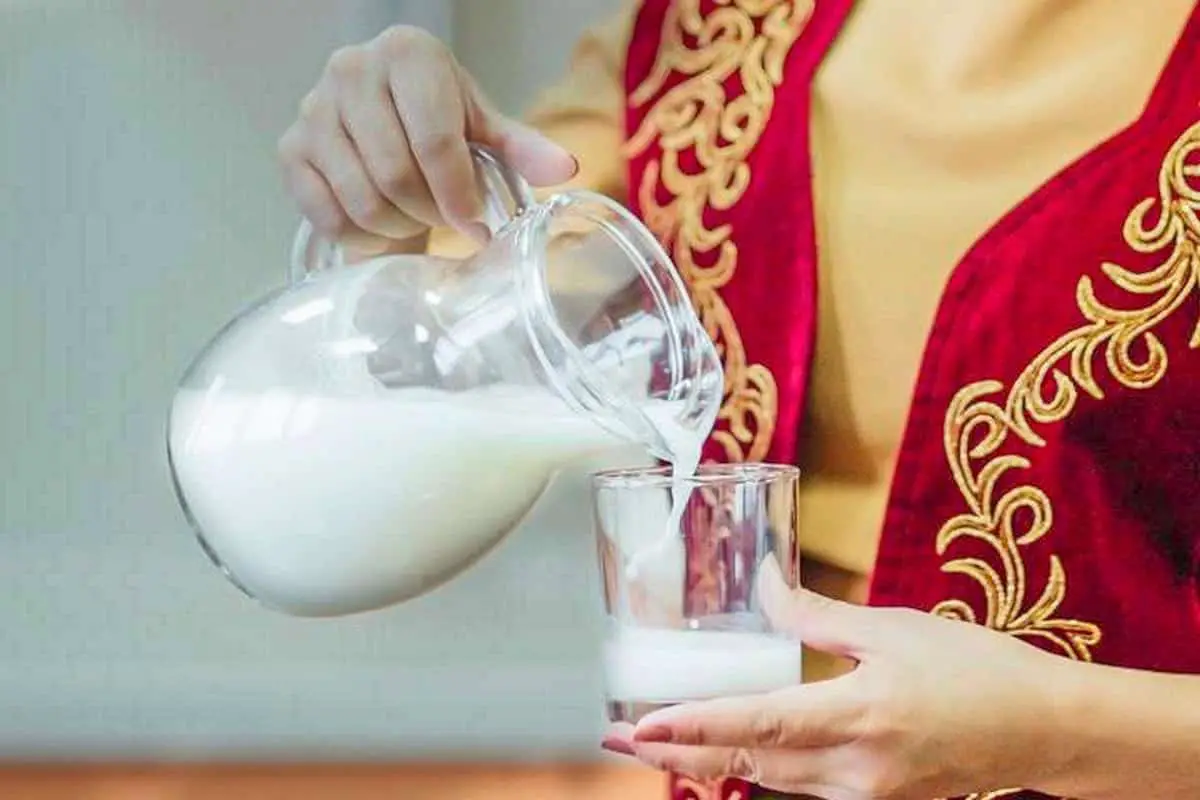 Shalap is a Kazakh fermented milk drink. Prepared from ayran. Good for digestion, stimulates appetite and perfectly quenches thirst.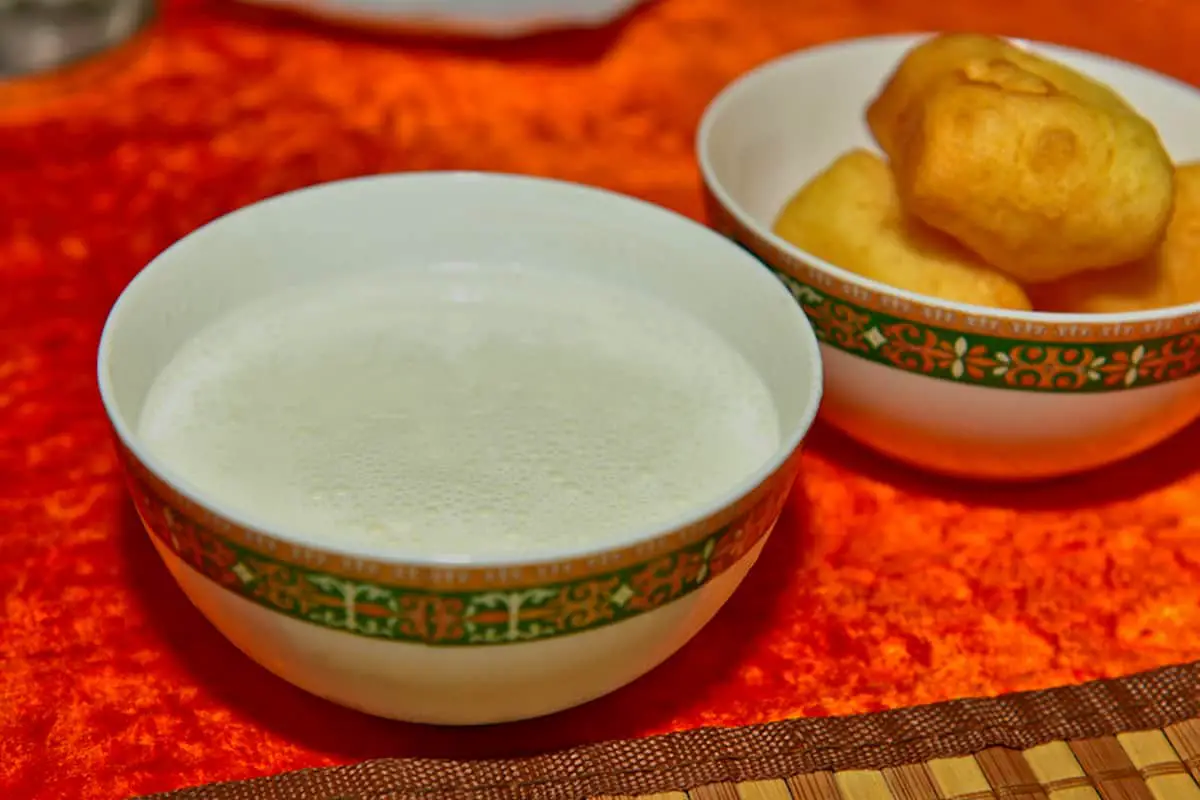 Fermented camel's milk isn't just the absurd whim of some idle Western blogger. It's a "thing" in Central Asia, more distinctive to the region than any other cultured dairy product. In Kazakhstan, it's called shubat, and you can simply buy it at supermarkets throughout the country. (It's also available in Turkmenistan, where it's called chal.)
If we're to believe the labels, in addition to its rich vitamin content (A, B, C), shubat's curative virtues are almost too good to be true: "Effective means of treating digestive tract diseases, tuberculosis, diabetes, and peptic ulcer"; "Normalizes the liver's metabolic process"; "Recommended to strengthen immune system"; "Recommended for daily consumption". Combine that with the health benefits of vodka, and you should live another good hundred years.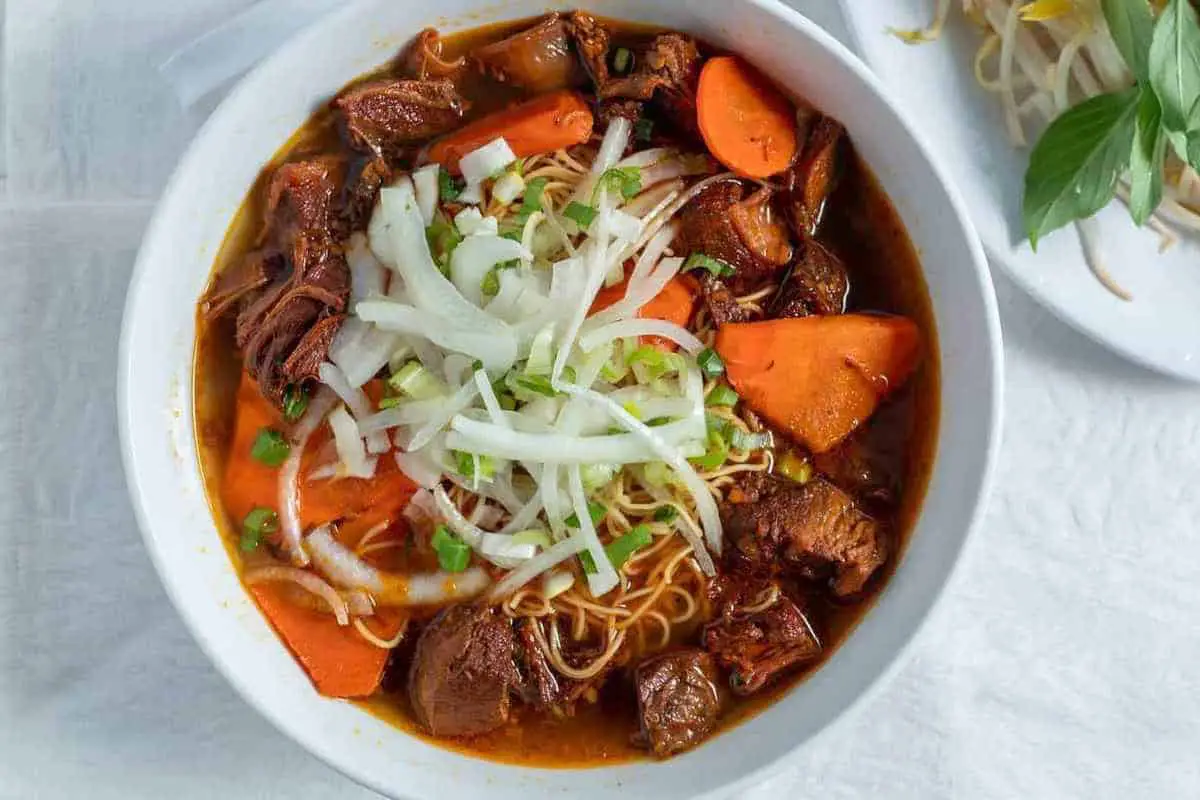 The Uyghur Laghman Kazakhstan recipe is perhaps the most famous Uyghur Kazakh recipe equally beloved in China and Central Asia alike.
Unlike many other regional Kazakhstan foods, such as plov, naan, kebab, etc. that are claimed by several different countries, everyone agrees that Laghman noodles are an Uyghur dish and the best Laghman can be found in places where Uyghur people live, such as Northwest China, Uzbekistan, Kyrgyzstan, and Kazakhstan.
In this article, we'll show you our version of the traditional Uyghur Laghman Kazakhstan recipe and share a lot of useful information about this delicious food from Kazakhstan!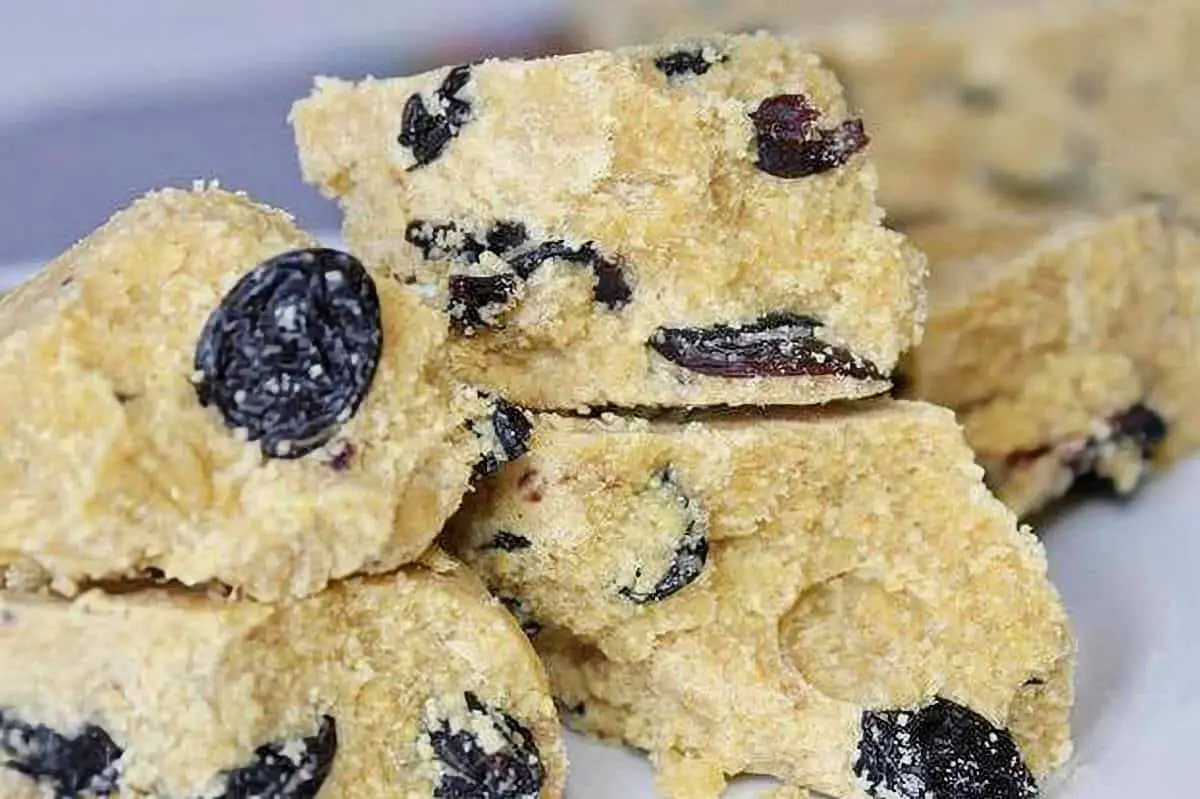 Gente (zhent) – a traditional Kazakh dessert of millet. Before the gente to cook was more difficult, because the wheat was crushed manually in the current time when the presence of a blender to prepare the gente takes 30 minutes of time.
This is a Central Asian Kazakh food, with meat and onions fried and stewed. This very easy and delicious food from Kazakhstan is eaten not only in Kyrgyzstan but also in Central Asian countries. This time, I referred to Kazakh recipes, so I posted them as Kazakh foods.
This was a difficult food from Kazakhstan to find a Kazakh recipe for. This food from Kazakhstan can be made just by frying and simmering a little. Probably because people around the world cook and eat similar food from Kazakhstan. I was really impressed that I unknowingly ate the same Kazakh food that has been eaten in a distant country since ancient times.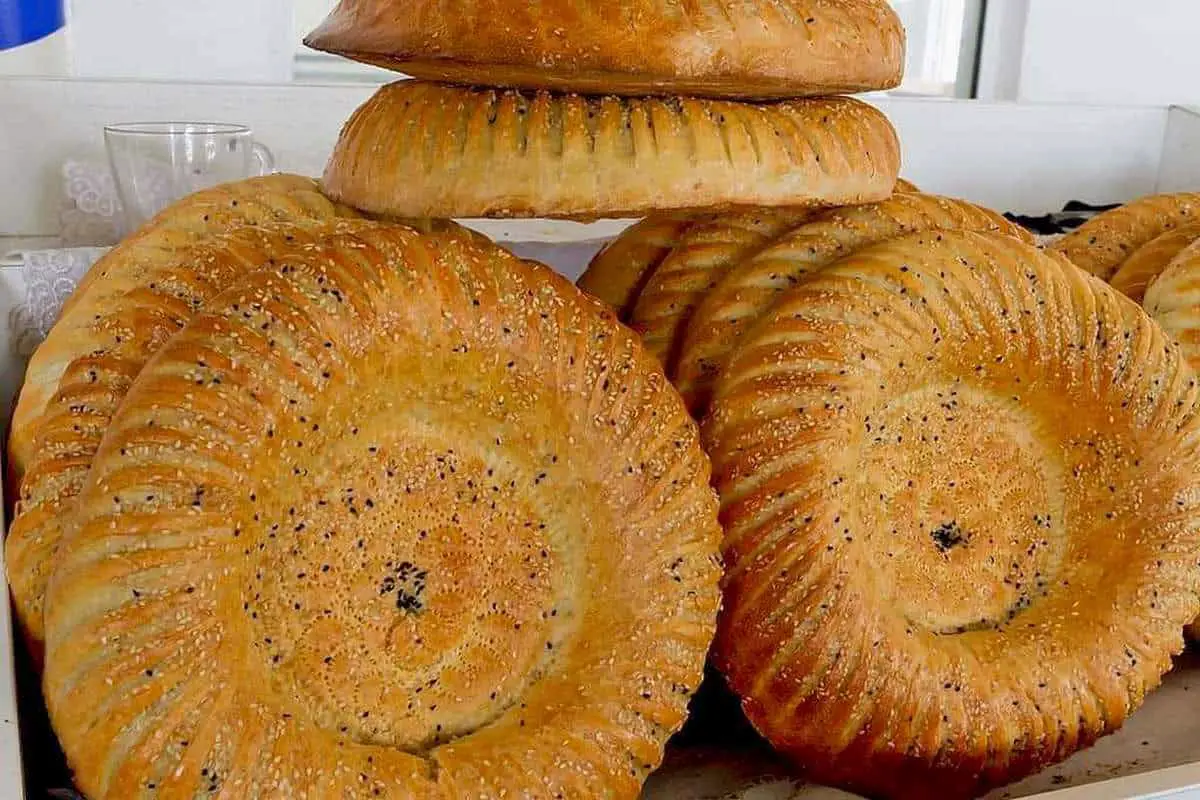 Lepyoshka is actually the Russian name of a Central Asian naan that originates from the cuisine of Uzbekistan. There are many types of Uzbek bread but the tandyr nan Kazakhstan recipe (also known as Lepyoshka) is probably the most common one.
You can find tandyr nan pretty much anywhere in Uzbekistan and every small town in the country has its own unique way of making it. The bread is most often made plain (made with just flour, yeast, and salt), but it can also incorporate butter, sesame seeds, lamb fat, different kinds of meats and nuts, or even raisins.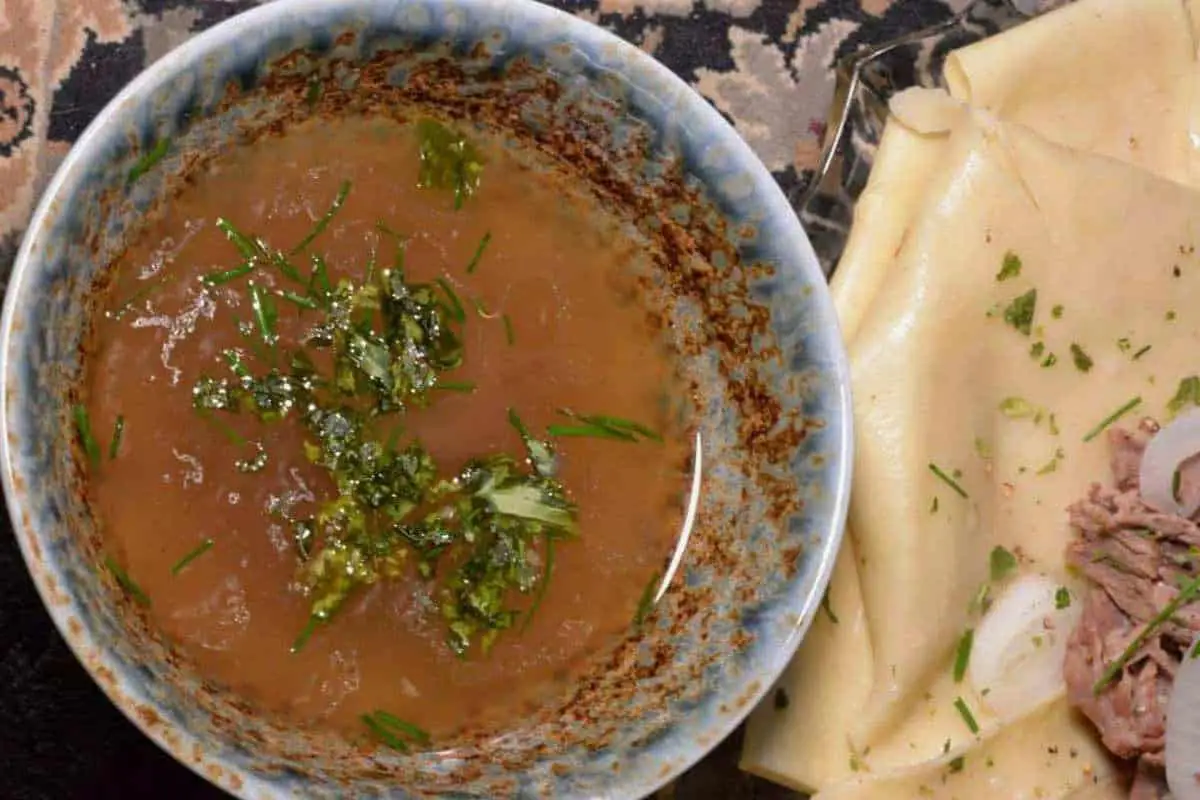 Kazakh shorpa or broth is always served alongside Beshbarmak. It is typically served in Chinese style bowls called kese and enjoyed alongside the noodles and meat. Usually this broth is made from horse or mutton, we made the Beshbarmak with beef so our broth was a beef broth, garnished with some chives and parsley. The flavor due to the slow cooking of the beef and added onions makes for a delicious shorpa.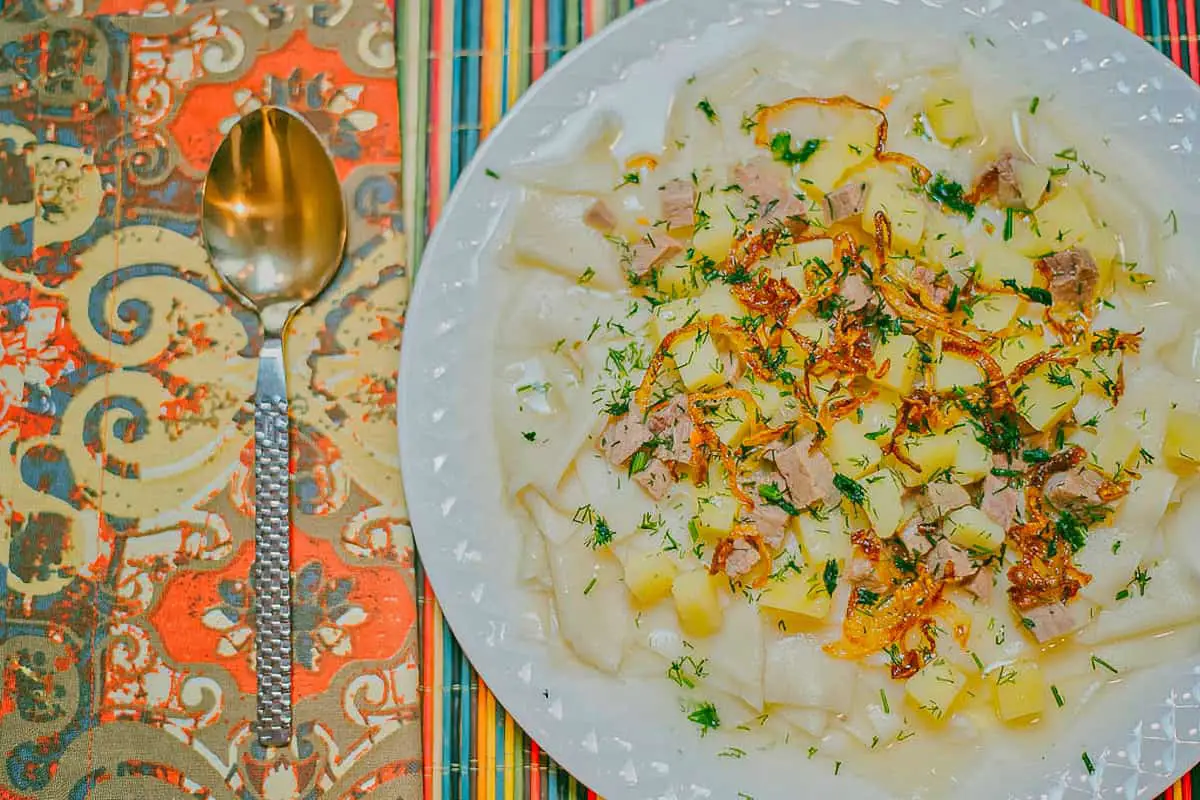 This is going to be the most thorough Beshbarmak Kazakh recipe currently on the internet. Don't let all the photos scare you though. The Kazakh recipe itself is quite simple. I made the Kazakhstan recipe easy to follow, without the addition of complicated ingredients.
However, it will require some knowledge of working with made-from-scratch dough. If you make it once, your family will keep on asking for more. Not to mention that you yourself will keep on craving for more.
Koktal is a traditionak Kazakh food. Koktal in Kazakh means "willow", in the old days fish was put on willow branches and smoked on charcoal. Now we use a special cardline that resembles our lamp. Koktal is almost always prepared from carp, carp or carp carp.
The fish turns out fragrant, juicy and very tasty. The Koktal can be prepared in the oven, of course, the taste will not be the same as on fire, but it turns out very well in the oven. Kazakhs prepare koktal for holidays or on weekends when a large family gathers. I advise fish lovers to familiarize themselves with the recipe.
Nauryz Kozhe is the traditional food from Kazakhstan specially made during Nauryz Meiramy.
Kozhe is a traditional cold drink of nomads that helped them in hot days of summer to kill their crave for fluid. Its main ingredients are barley, salt, water, milk and kefir. And Nauryz kozhe is a richer version of kozhe since you can add more ingredients to make it thicker and filling.
When ready it resembles of a very thick soup. You can thin it down simply by cutting down on some ingredients. If you hadn't made it before, then try this Kazakhstan recipe as it is very basic and only contains all the must-have ingredients. So you need at least these 7 main ingredients to classify your Kazakh recipe as Nauriz Kozhe. Ready? Here we go.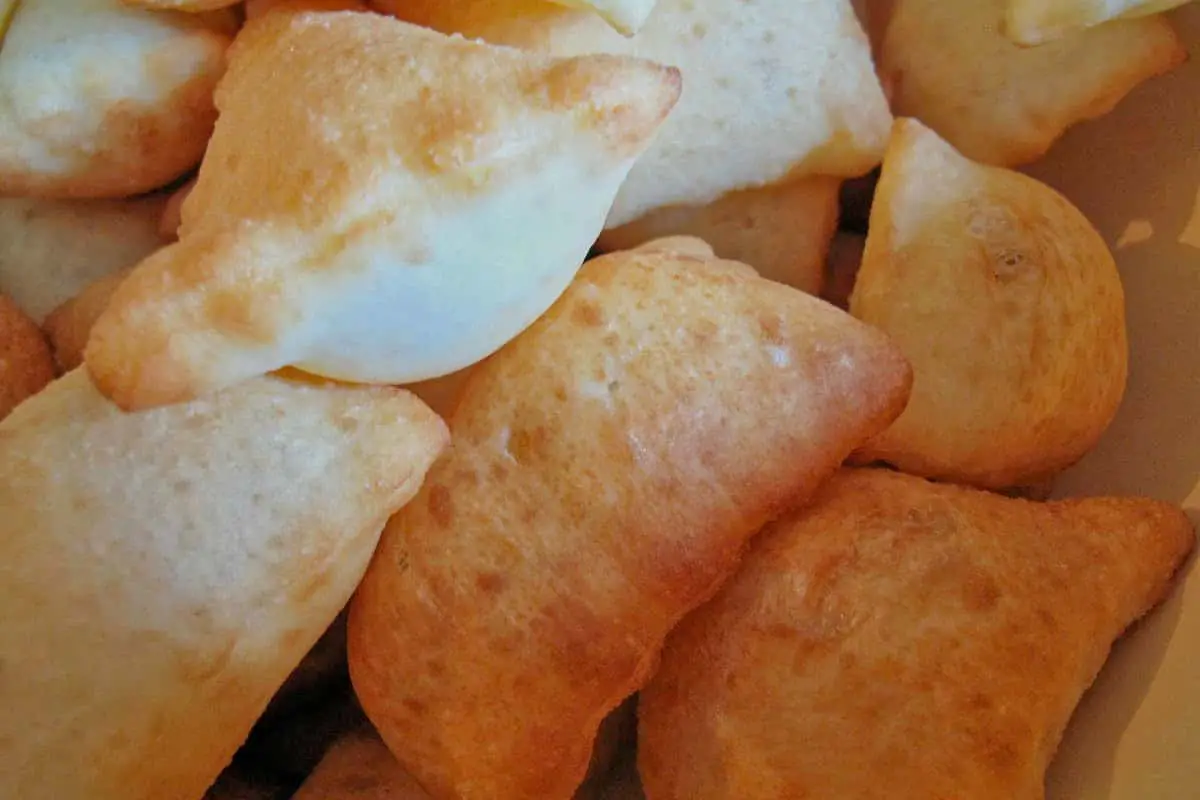 Baursak is a delicious puffy fried bread served on special occasions all over Kazakhstan. This isn't an everyday bread, but something for an important party, like a wedding, or even a memorial. It is said that the smell of the oil and the frying baursak floats high into the sky so that your dead loved ones can feed on the aroma and enjoy them with you. It's a beautiful thought as you fry.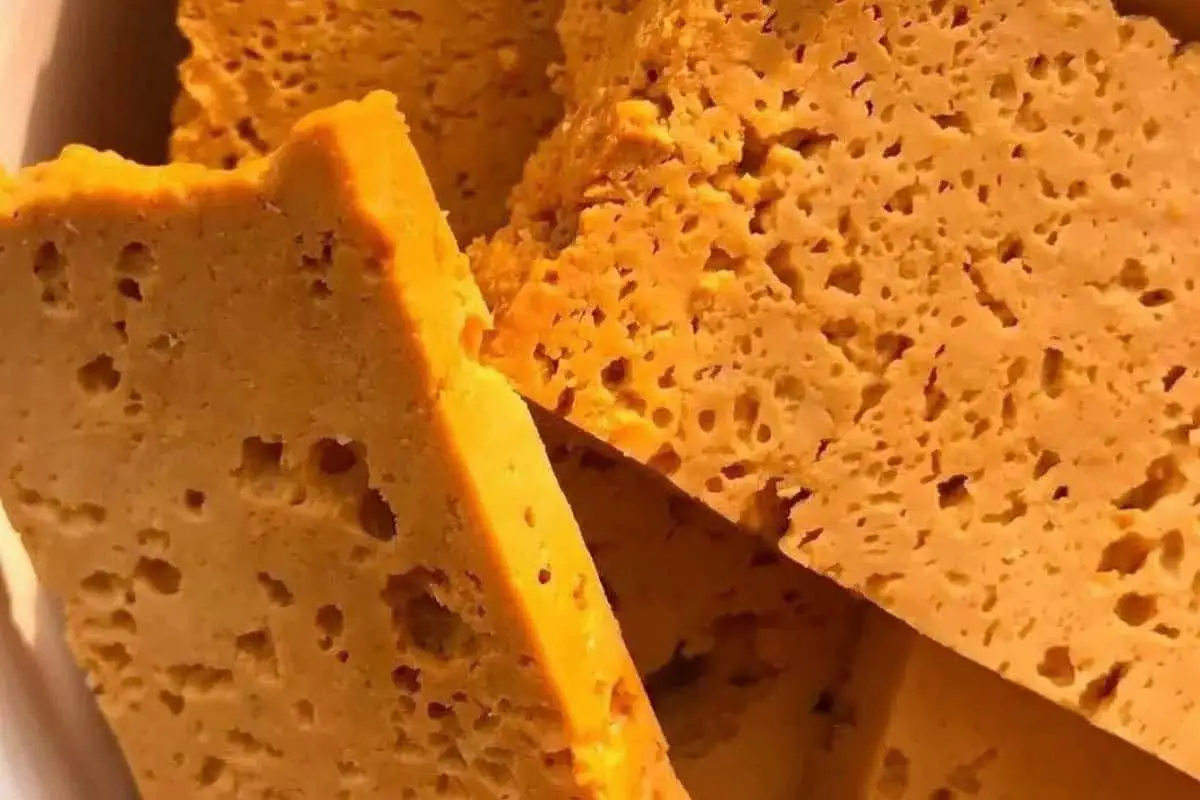 Irimshik is a national sweet from cottage cheese. Because of its reddish-golden color, it is also called "kyzyl irimshik", i.e. red. Even without added sugar, it tastes sweet. Irimshik is prepared from goat or sheep milk so that it remains soft for a long time.
---
You May Want to Join Our Boondocking Group on Facebook For More Information
You May Want to Join Our Campfire Recipes Group on Facebook For More Information
For More Photos Visit Our Instagram at World Recipes Daily – Our Big Escape
Discover our unique product testing journey at Our Big Escape. We bring real-world experiences and adventures into every review, ensuring authenticity and reliability. Dive into our process at
How We Test Products: A Journey of Discovery and Trust
, where every product is an adventure tested.