Last updated on September 27th, 2023 at 12:43 am
You'll be delighted to learn about the tantalizing flavors of traditional Eritrean recipes. They are full of aromatic herbs, powerful spices, and pungent seasonings, which combine to create a flavor profile that's truly unique.
Explore traditional Eritrean recipes and uncover the signature ingredients used in each dish. From a spicy lentil stew to a vegetarian split-pea soup, from the traditional tsebhi derho to the coastal dish of sishwot, you'll learn the secrets to making these delectable dishes – and discover just how flavorful and delicious Eritrean food can be!
Eritrean recipes offer a unique combination of exotic spices, ingredients, and techniques that make every bite a delight. Learn everything you need to know to create traditional Eritrean recipes in your own kitchen.
Entranced by the vibrant colors, tastes, and textures of freshly prepared Eritrean food? From traditional injera – a spongy sourdough flatbread – to fiery berbere spices, salty gomme sauce, and sweet honey wine, from flavor-packed curries and stews to savory injera and crunchy sambusas, Eritrean-style cooking is a culinary adventure you won't soon forget.
From the beloved Injera flatbread to hearty stews and sauces, Tantalizing and flavorful, Eritrean food is a melting pot of different cultures and cuisines that make for an unforgettable dining experience. Featuring unique and inventive dishes full of bold flavors and spices, Eritrean food is like a trip to the exotic without ever having to leave your home.
---
Want more ideas to round-out your Recipe Box?
A lot of great options are in these posts!
---
Eritrean Recipes for Home Cooks
---
---
check out our video
---
---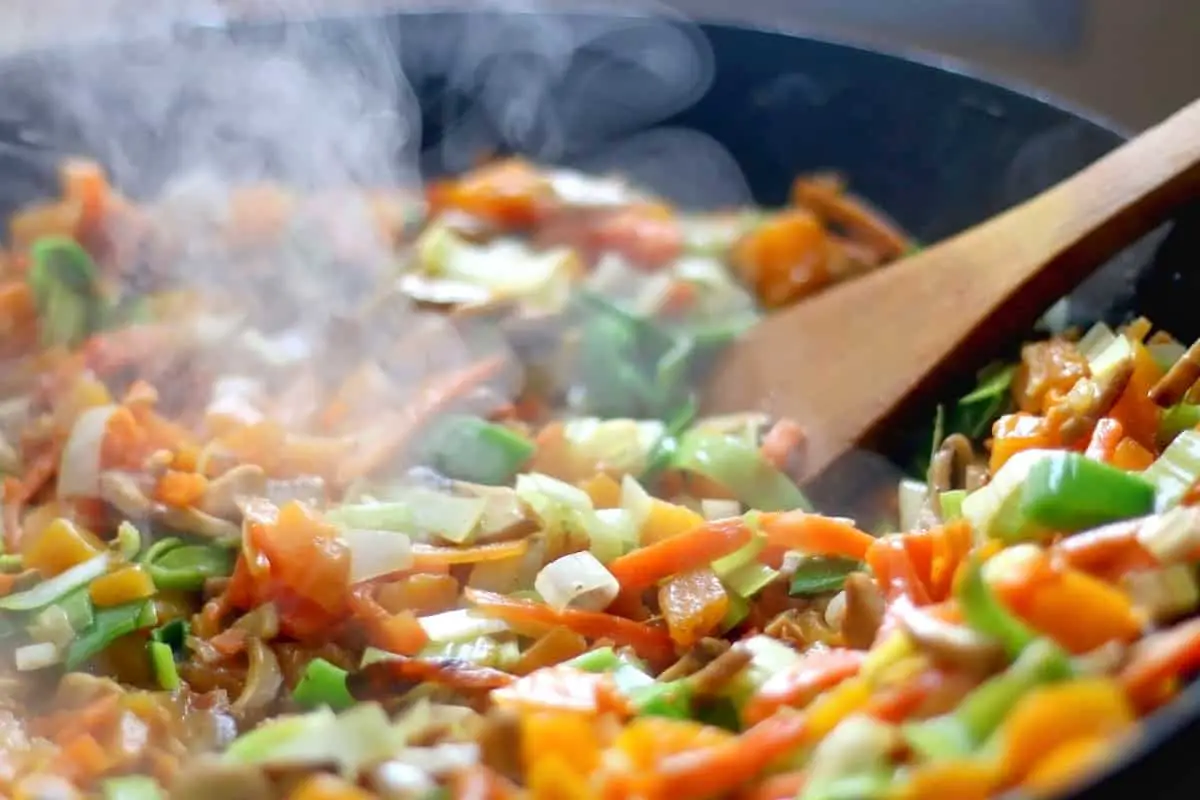 Fast, fresh, simple and delicious, kulwha is an Eritrean lamb stir-fry that uses the spiced ghee (clarified butter) called nit'r kibbeh.
Berbere is an Ethiopian chilli-spice blend, available online and from African grocers and specialty stores. The Eritrean recipe for nit'r kibbeh makes more than you need, but it can be refrigerated for up to 3 months and used in other recipes (like this Ethiopian doro wat) or as you would ghee.
Injera is an Eritrean recipe unleavened bread (like a pancake), made from teff flour, eaten with curries and stir-fries in Eritrea and Ethiopia. Here's a Eritrean recipe to make your own.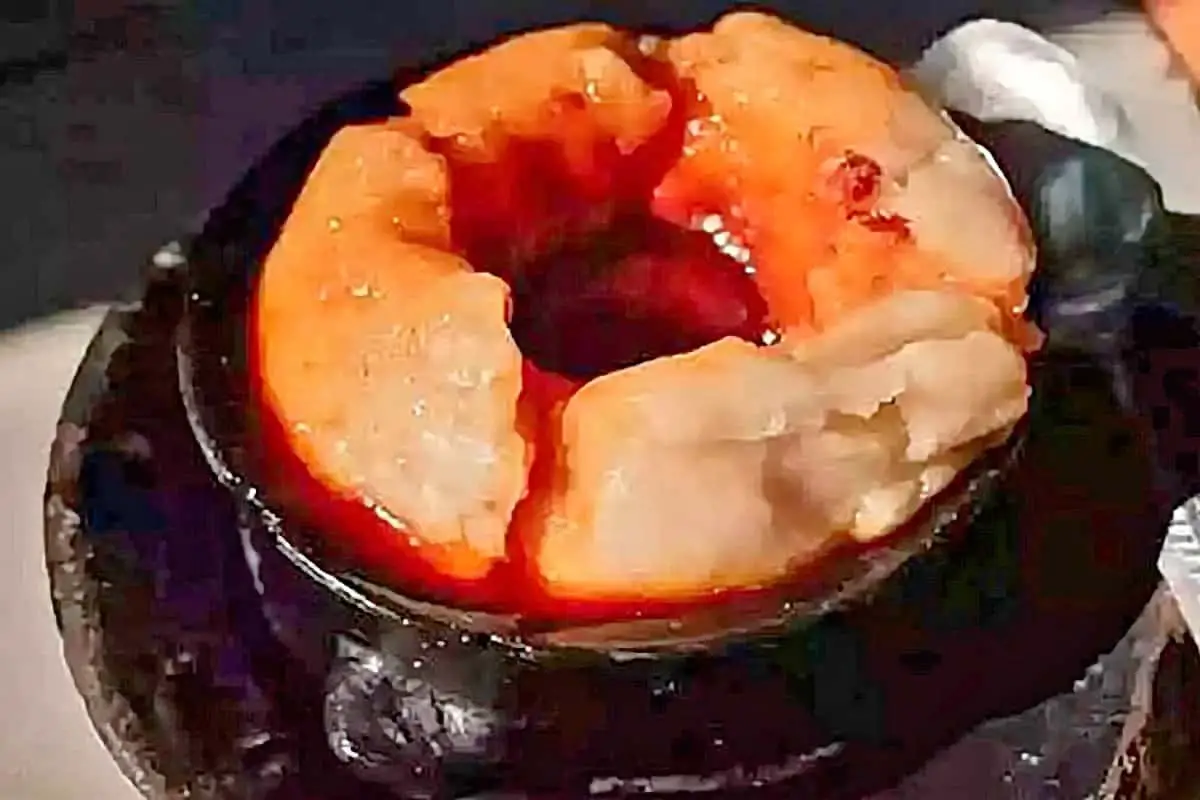 Genfo is an iconic Eritrean food and has been enjoyed for centuries by people of all ages throughout Ethiopia. It is a thick, doughy porridge made from either wheat, barley, or maize flour and served, and enriched with berbere and niter kibbeh.
Genfo, which is porridge in Amharic, is a well-known Eritrean food, traditionally enjoyed by recovering new mothers. The Eritrean recipe can be made using wheat, barley, or maize, enriched with berbere and niter kibbeh. For this Eritrean recipe, we will keep it simple and use wheat to make our Genfo.
This year Ava and I brought a loaf of Eritrean Hembesha bread to the annual Martin Luther King parade. It's a random sort of thing to bring to a parade, but I'd just pulled batch #3 of this Eritrean recipe out of the oven and couldn't stand the thought of the bread cooling down without being able to enjoy a still-steaming, soft wedge.
Hembesha is no exception: the east African bread is soft and earthy with whispers of garlic, coriander, cardamom, and fenugreek.
The distinct flavor profile is great with hearty stews or even on the side of scrambled eggs (perfect for a savory brunch). That being said, hembesha is traditionally served in the afternoon with tea and a drizzle of honey and/or tesmi (tesemi is spiced ghee made with ginger, garlic, onions, and berbere)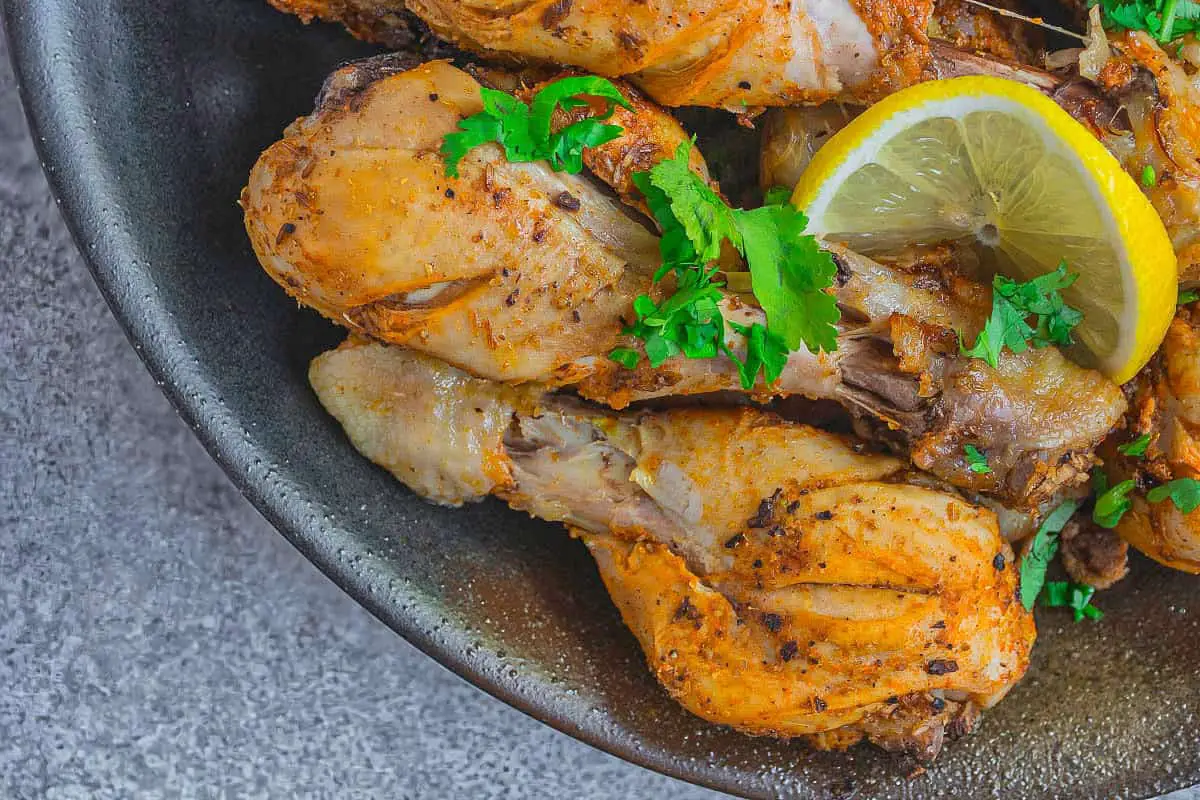 One Eritrean food she would often cook is a spicy Eritrean food. It is loaded with flavor and spices that aren't as familiar to me as others are. After she left, she gave me a bag of Eritrean Spice, deep red in color and a mixture of many different spices. I did my best to recreate her Eritrean recipe, this is what I came up with!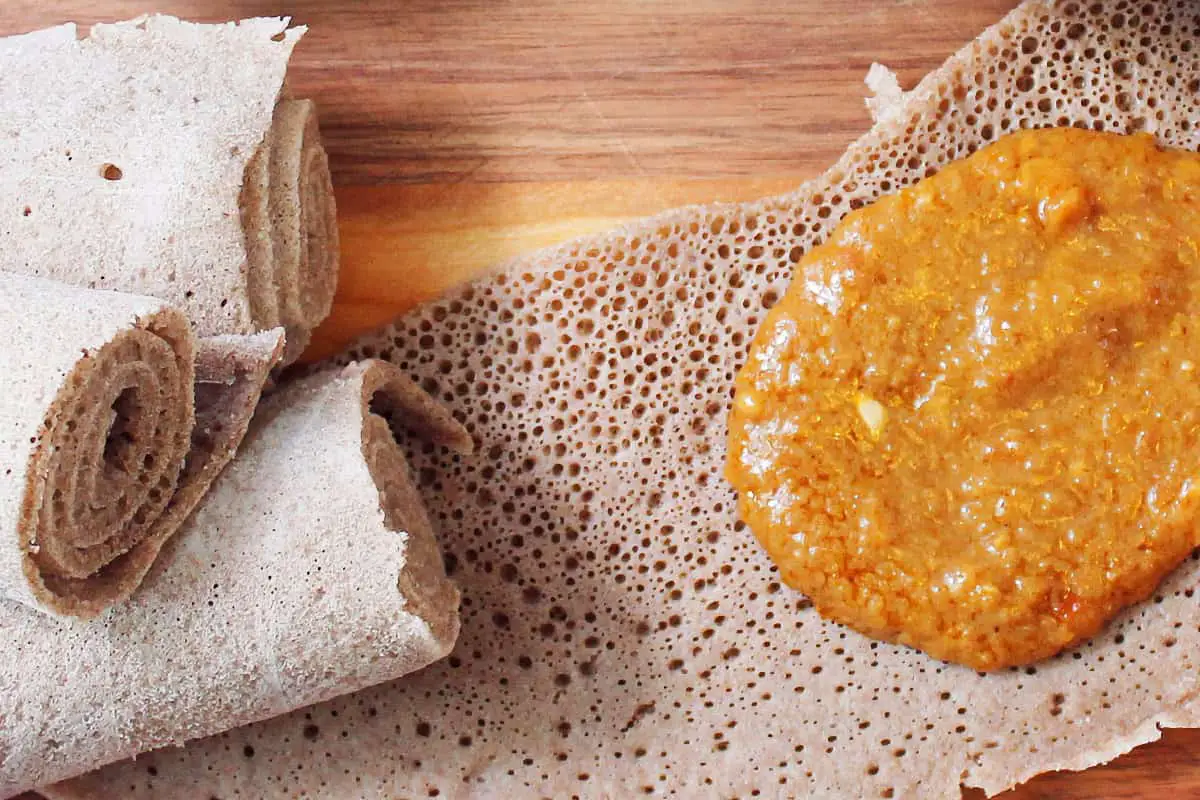 Shiro is a simple Eritrean recipe, silky ground chickpea stew that takes little time and effort to bring together. In Eritrea and Ethiopia, it's a most beloved and important Eritrean food — a vital source of flavor and protein. In those countries, it's made with widely available shiro powder, a mixture of ground chickpeas, garlic, onion and spices.
This version, based on Ghennet Tesfamicael's Eritrean recipe published in "In Bibi's Kitchen," by Hawa Hassan with Julia Turshen, cleverly suggests replacing shiro powder with chickpea flour and a homemade blend of berbere spice. You'll be transported as your kitchen fills with the aroma of toasting warm spices and ground chilies.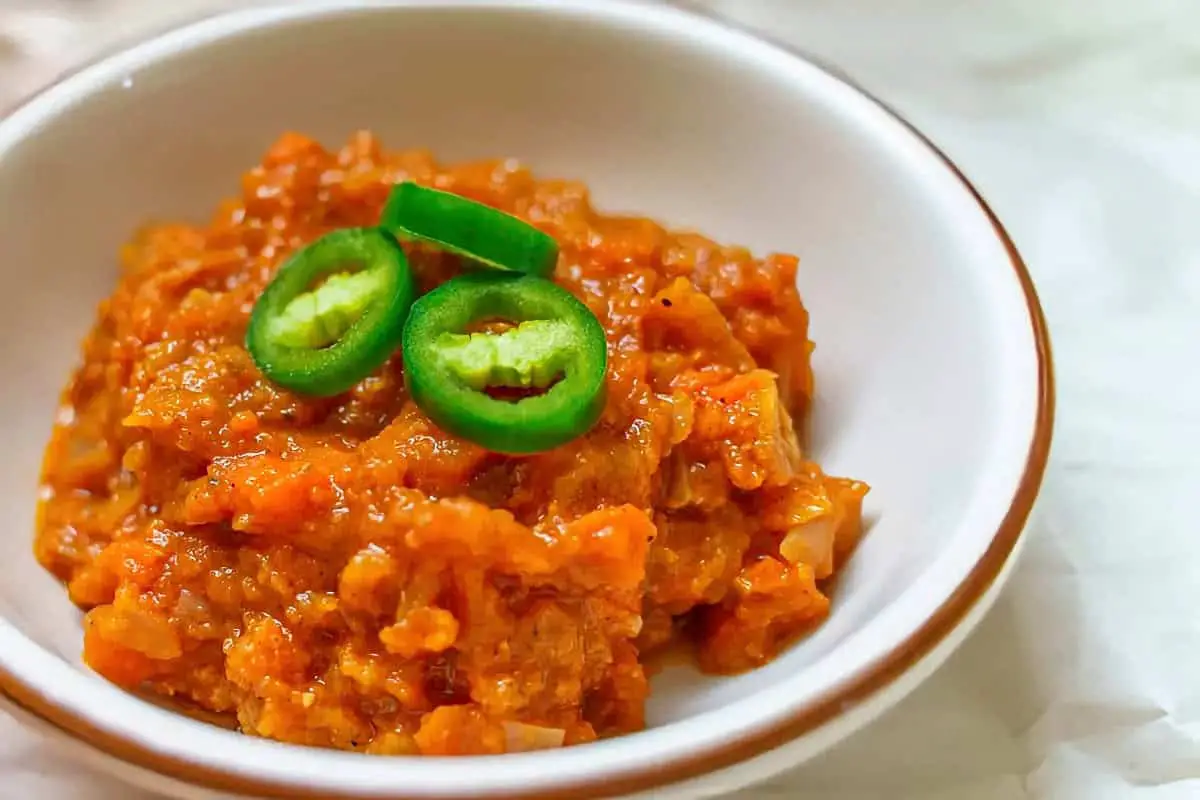 Silsi is a spicy Eritrean recipe, tangy tomato sauce fortified with onions and carrots and seasoned with berbere, the defining spice of Eritrean cooking. It likely arose out of the mingling of Italian and Eritrean food culture following Italian colonization at the turn of the 20th century.
(Berbere seasoning is a ubiquitous spice blend in Ethio-Eritrean cuisine. If you plan on doing any Ethiopian or Eritrean cooking, it's an absolute must-have. For more information on this spice mix and a Eritrean recipe for making it at home, click here.)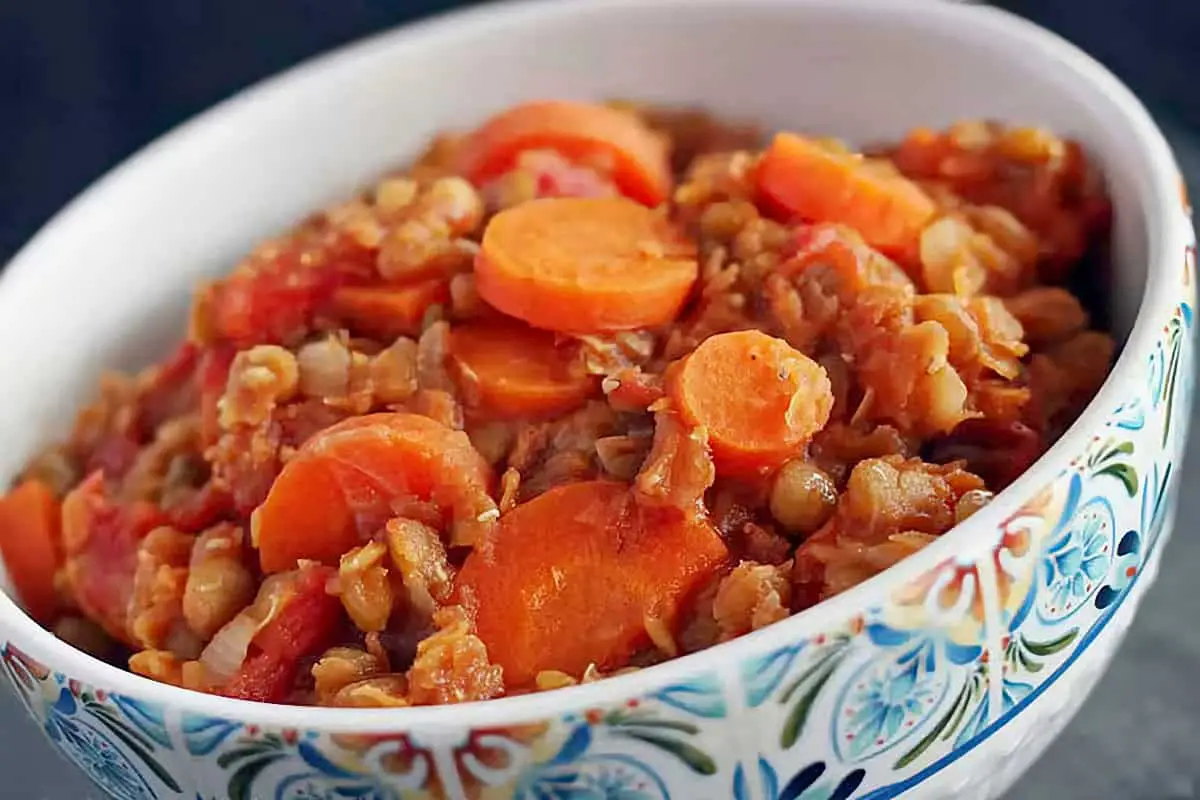 Let's thank Eritrea for this giant, vegan bowl of deliciousness – a happy mixture of spicy lentils, offset by sweet carrots and tomatoes. The heat comes from berberé, the regional spice blend that should be added with a heavy hand. Edited to add: One of our readers posted a great tip in the comments section of our Ethiopian menu which also applies to Eritrean cooking.
When I watch Ethiopian cooks in getting ready to cook this Eritrean recipe they chop up red onion very tiny (I use a food processor and stop short of pulverizing as it helps it cook down faster) and then dry cook it in the pan — no oil. They dry cook it stirring constantly until it turns almost into a paste — imagine the consistency of a good roux. It takes a lot of onion to get the right amount of this paste.
Then add the oil/lentils, sauce stuff, etc. The onion paste is actually the thickener for the wat — if you don't do this step properly then the wat ends up too soupy/watery or you end up having to put in too much other thickeners." -Sandra While our version is nice and dry (and tastes lovely as is), you might be interested in playing with this technique sometime.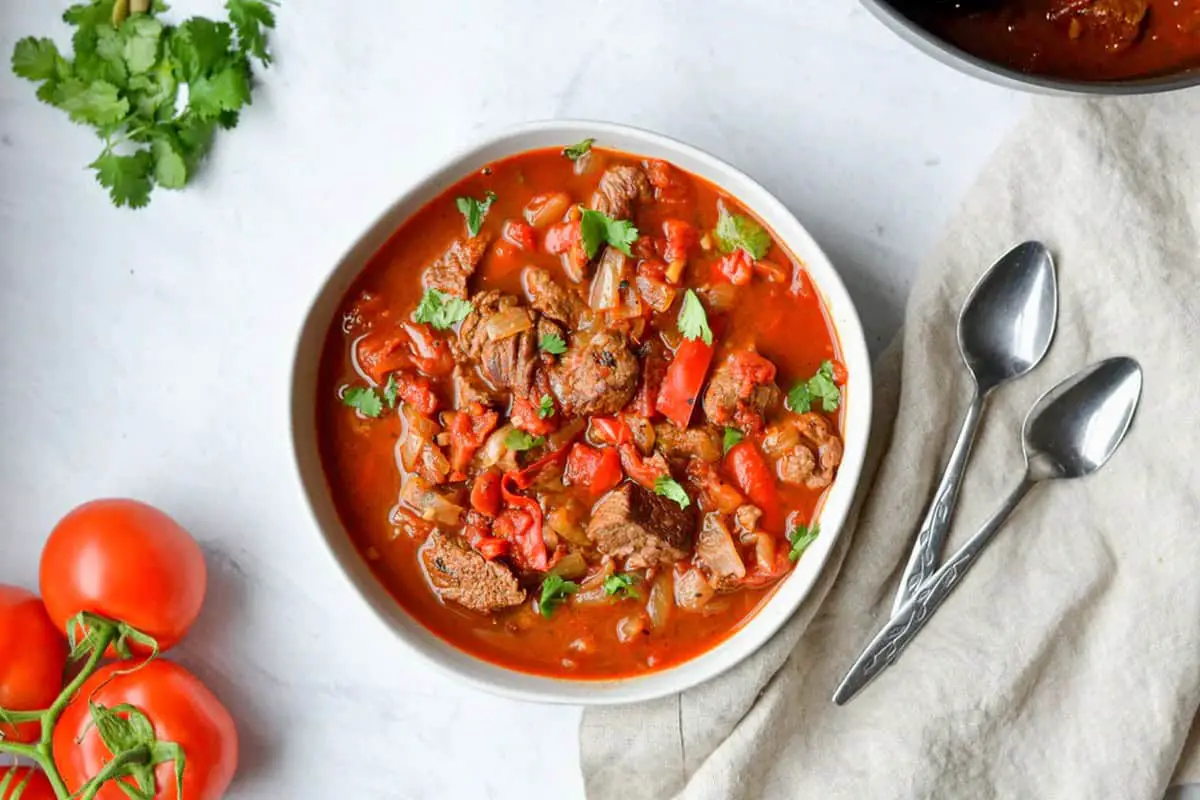 This Eritrean recipe for Eritrean Beef Zigni, a tomato based stew that is the national Eritrean food, is simple to make and showcases the marvelous East African spice blend Berbere. Eritrea is a country on the Red Sea in the Horn of Africa that is known for the kindness of its people and (unfortunately) for being at war for decades.
Neighboring Sudan, Djibouti, and Ethiopia with a vast shoreline that faces the Arab world, Eritrea is a land of contrast that is said to feel African while being entirely distinct from its neighbors. Eritrea was an Italian colony in the late 19th century. Its capital city's stunning collection of modernist Italian colonial architecture from the 1930's and early 40's is now protected as a UNESCO World Heritage Site.
This city lies at nearly 8000 feet in elevation and is one of the highest altitude capitals in the world. Elements of Italian culture permeate, but you won't feel like you're in Europe.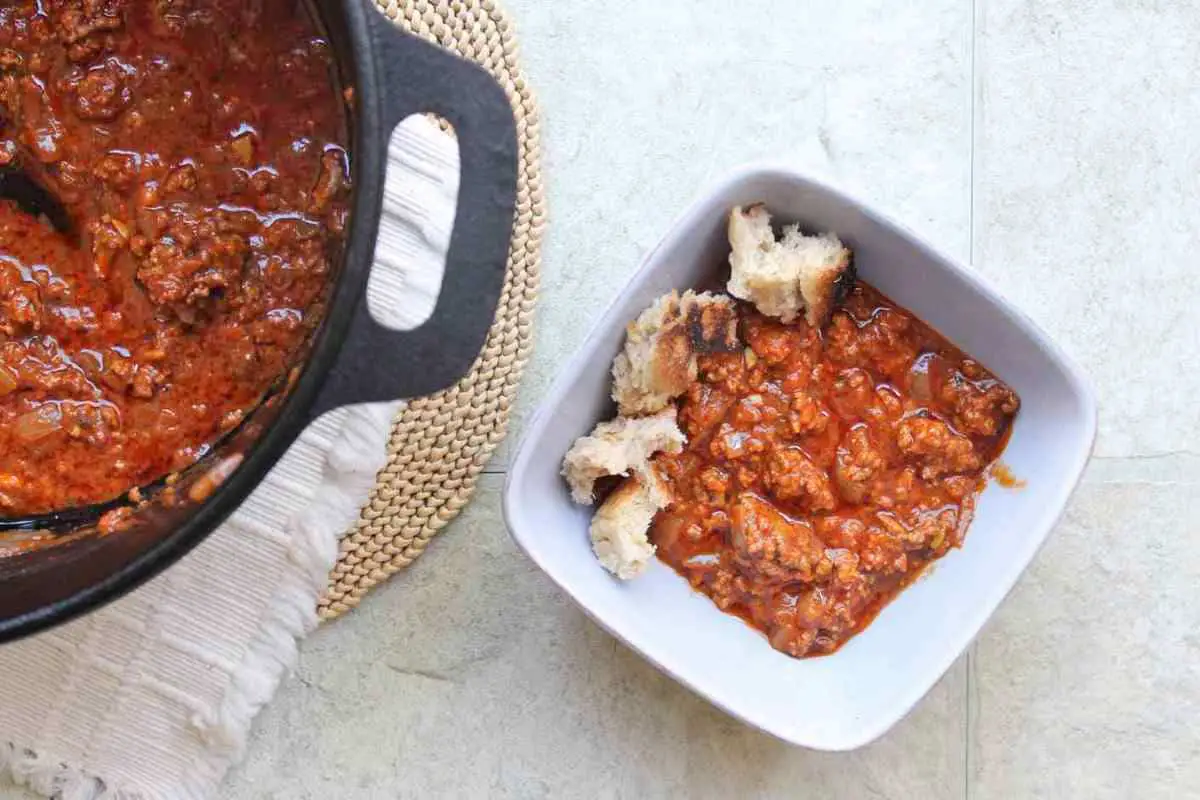 It was after I listened to a podcast that I decided to try some Eritrean recipes. While I enjoyed similar Ethiopian cuisine on two occasions in restaurants, I experienced the most razing, ravaging headaches ever in my life afterwards.
I assume it could be the fermentation process of the inerja bread. Not wanting to totally limit African cuisine forever from my life, I thought trying to cook it instead would allow me to monitor the ingredients in the making of the Eritrean food and decide later if I'd want to try them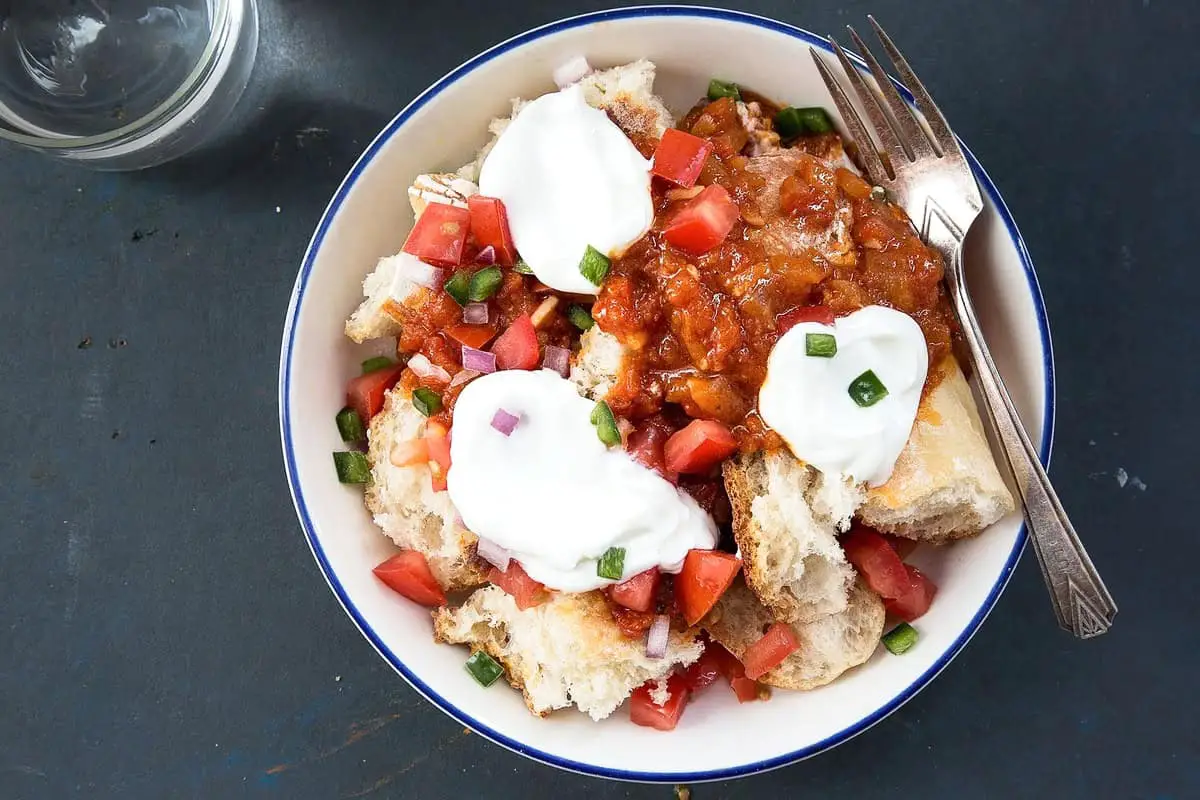 In the Horn of Africa, they serve a version of panzanella tossed not with fresh tomatoes, but with a rich, spicy tomato stew. Crusty bread soaks up the juices and cooling yogurt provides contrast and sweet relief. This Eritrean recipe is excerpted from Cheryl Rule's cookbook, Yogurt Culture: A Global Look at How to Make, Bake, Sip, and Chill the World's Creamiest, Healthiest Food (Houghton Mifflin, 2015).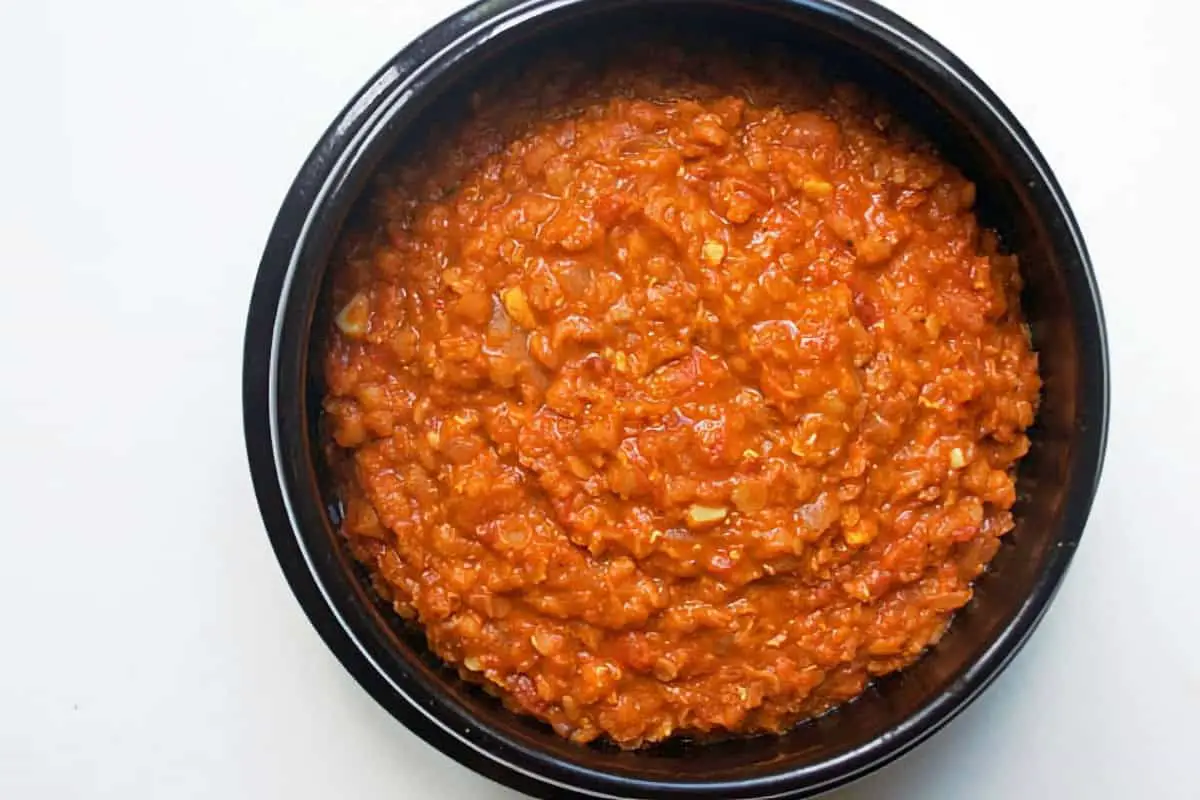 Tsebhi Birsen is a magnificent spicy lentil Eritrean recipe that hails from Eritrea. This relatively simple Eritrean recipe is packed with incredible flavors. When it comes to preparing tsebhi birsen, you don't need to do much besides stir really, really well.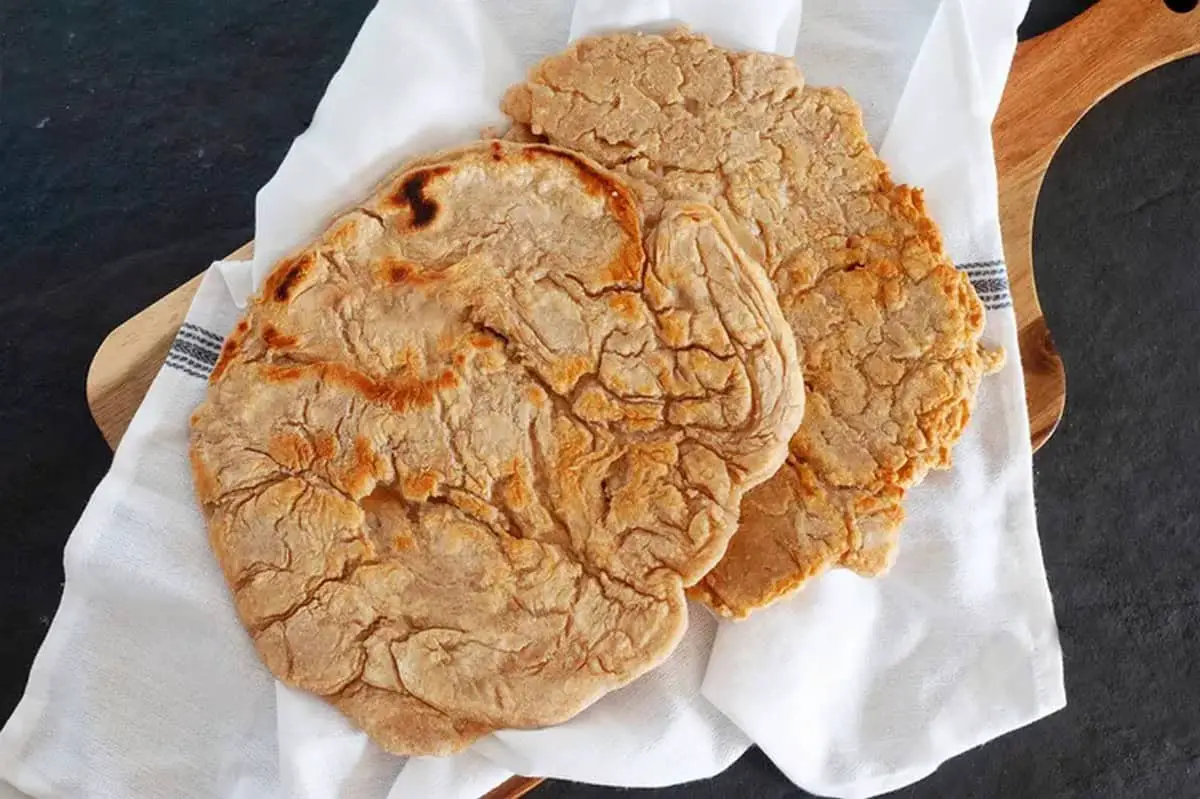 Kicha is an unleavened Northeast African flatbread made with a few pantry ingredients—whole wheat and all-purpose flour, and salt. Dip this Eritrean recipe in stews or enjoy it plain with a drizzle of honey or spiced ghee. This unleavened flatbread hails from Eritrea and it's a daily household staple here. It is so simple to put together—it is a combination of just flour, water, and salt at its base.
I love the free-form nature of this Eritrean recipe. Since you shape it in the hot pan (move quickly and make sure to not burn your fingers!), it develops a wonderfully irregular texture on the outside, charred in some places and soft in others, making it perfect for mopping up stews and long-cooked vegetables. It's also delicious straight out of the pan drizzled with a little honey or spiced ghee.
Summing Up: Eritrean Recipes and Eritrean Food
Eritrean cuisine is flavorful, fragrant, and diverse. From traditional injera with tsebhi to spicy berbere and kinche, these recipes demonstrate the various flavors of Eritrean food. Whether you're a beginner chef or an experienced one, you can now explore Eritrean cuisine with ease thanks to these recipes.
Eritrean cooking is an experience that celebrates the unique culture and flavors of the country. It's a delicious way to explore Eritrean identity and support one of Africa's oldest countries.
From traditional favorites like fuul medames and timtimo to more unique dishes such as shiro and zighini, from traditional Fosolia to spicy Zigni, Eritrean recipes are filled with a range of flavors. Try making an Eritrean recipe today and experience the fragrant flavors of Eritrean food.
---
You May Want to Join Our Boondocking Group on Facebook For More Information
You May Want to Join Our Campfire Recipes Group on Facebook For More Information
Discover our unique product testing journey at Our Big Escape. We bring real-world experiences and adventures into every review, ensuring authenticity and reliability. Dive into our process at
How We Test Products: A Journey of Discovery and Trust
, where every product is an adventure tested.