Last updated on September 27th, 2023 at 12:38 am
Cooking up authentic Kyrgyz recipes is like taking a journey to the exotic and mystical land of Central Asia. From mouthwatering manty (steamed dumplings) to hearty plov (fried rice), Kyrgyz foods are tasty, flavorful and often packed with history. For centuries, these Kyrgyz recipes have been passed down through generations, and now you can experience the centuries-old culture with your taste buds.
In this article, we'll explore the unique ingredients, techniques and flavors that make Kyrgyz cuisine so special, and you'll learn how to make eight of the most popular Kyrgyz recipes. So if you're ready to spice up your dinner rotation, let's dive into the delicious world of Kyrgyz recipes.
Kyrgyzstan is a vast, mountainous country located in the heart of Central Asia with a rich, ancient food culture. Here, cuisine is more than a source of sustenance – it's an expression of identity and an anchor for traditional values. In this article, you'll explore the Kyrgyz food culture – its unique ingredients, culinary traditions, and the colorful stories behind the Kyrgyz recipes.
From the legendary 'Besh Barmak' to the beloved 'Boorsok', you'll learn why Kyrgyzstan cuisine has been captivating the hearts of food-lovers around the world for centuries. With its unique flavor profiles, creative blends of spices, and the undeniable soul of the culture, Kyrgyz cuisine is an experience like no other.
---
Want more ideas to round-out your Recipe Box?
A lot of great options are in these posts!
---
8 Simple Kyrgyz Recipes to Try Today
---
---
check out our video
---
---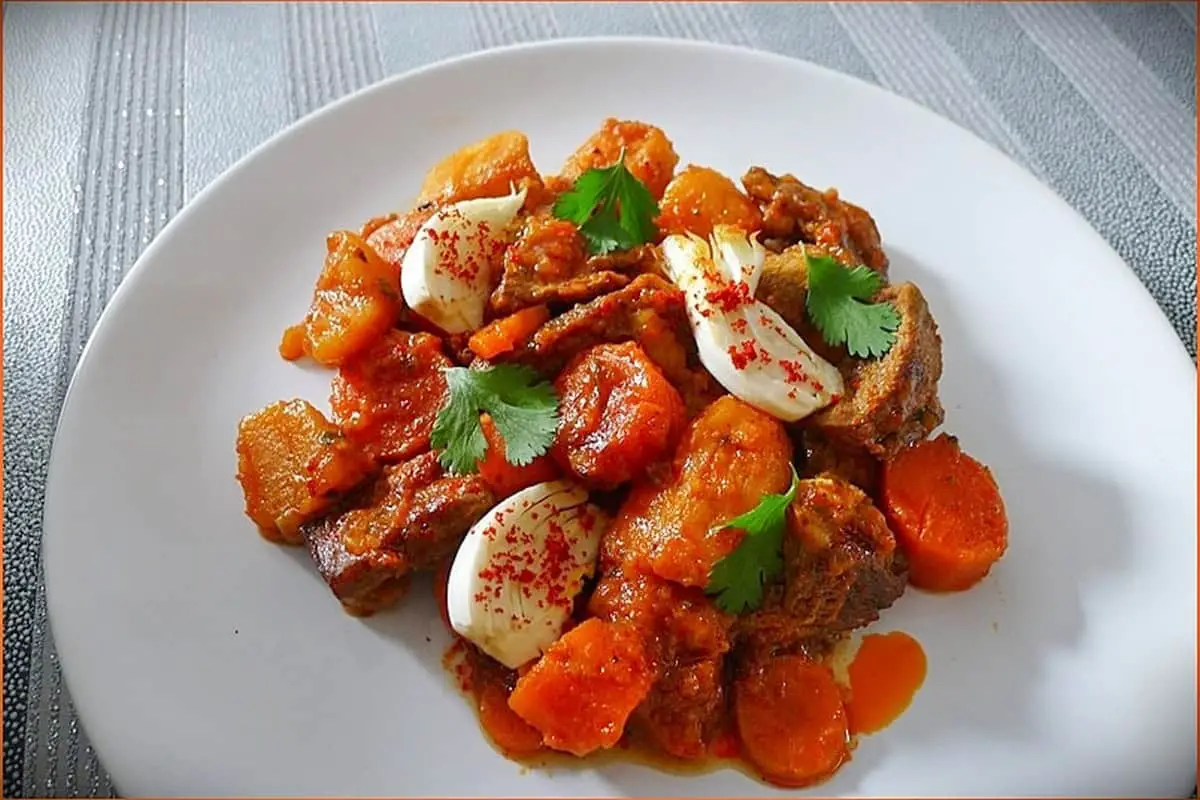 Djarkope is a traditional Kyrgyz recipe for stew prepared with lamb (or mutton) and various vegetables, well seasoned with black pepper, hot pepper and herbs. To understand all the delights of Kyrgyz national cuisine, one must first know its people, their customs and their traditions.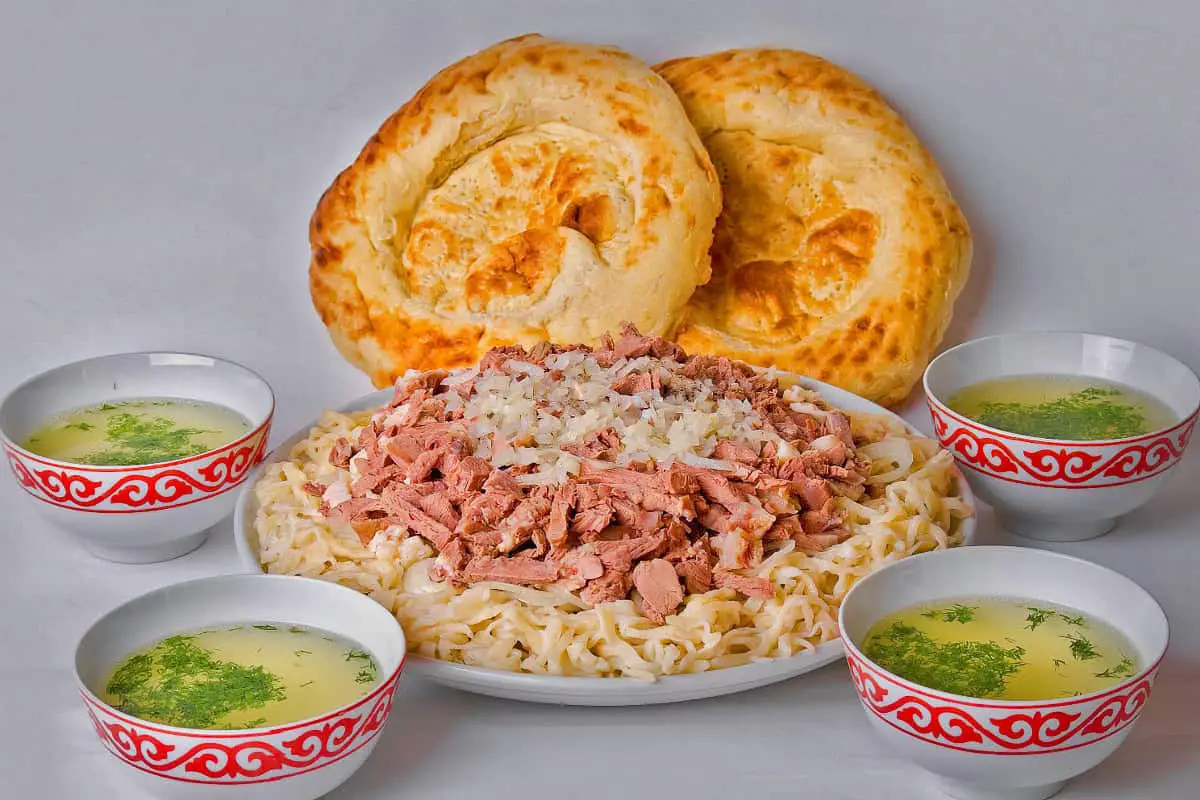 The traditional Kyrgyz food Besh Barmak is eaten with the hands, thereby its name Besh Barmak – "five fingers". The classic variant of the Kyrgyz food is nowadays eaten in the Talas region of northern Kyrgyzstan. Fresh dough is cut into squares and boiled in a meat broth.
Often a broth with boiled brains is added, especially if the meat is from a freshly slaughtered ram. Sometimes, however, beef and even horsemeat can be used as the basic ingredient. When serving Besh barmak the head of the sheep will be given to the most honored guest.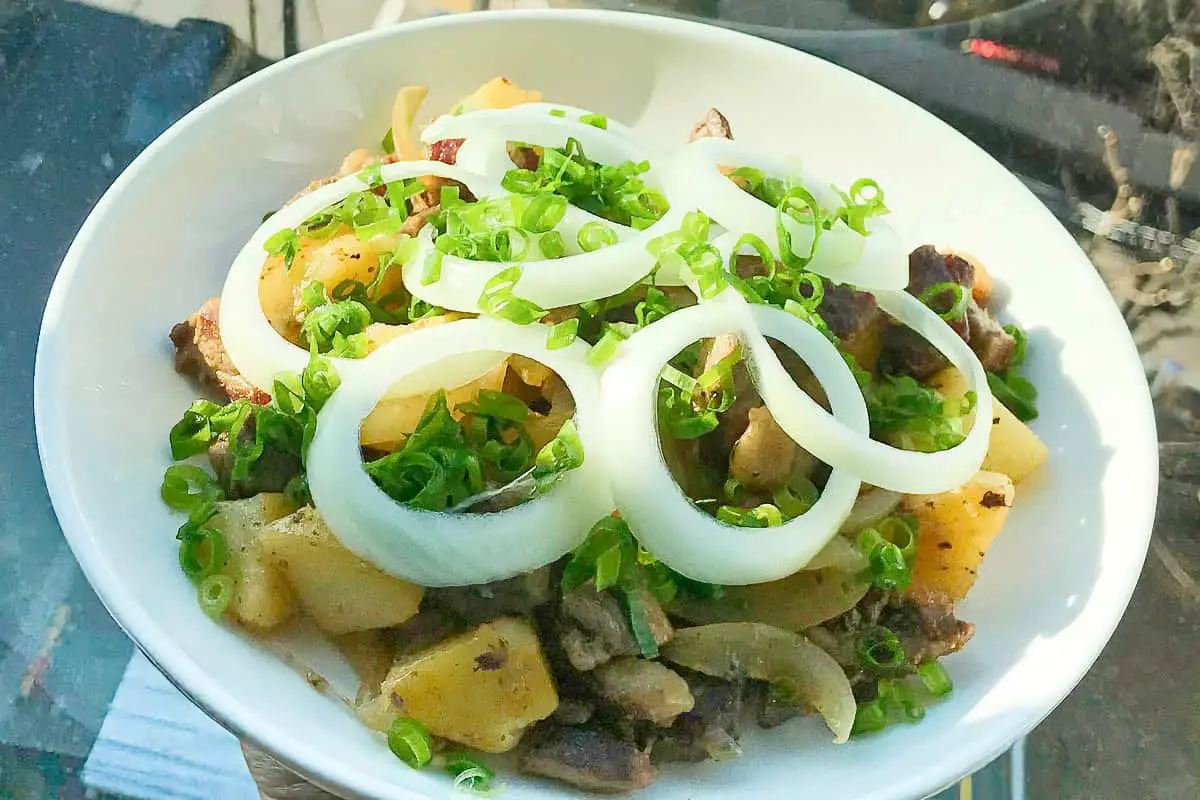 This is a Central Asian Kyrgyz recipe, with meat and onions fried and stewed. This very easy and delicious Kyrgyz food is eaten not only in Kyrgyzstan but also in Central Asian countries. This time, I referred to Kyrgyz recipes, so I posted them as Kyrgyz foods.
This dumpling is a traditional Kyrgyz food. Oromo is made by rolling out a pasta dough until paper-thin, covering the dough in a flavorful filling ranging from minced meat to vegetables, and then rolling it up (almost like a Swiss roll) to then steam it for around 15 minutes.
You can serve the Kyrgyz food with whatever you fancy, but the most traditional accompaniment is yoghurt and chili flakes. Here, I've combined yoghurt with paprika, chilli flakes, and melted butter.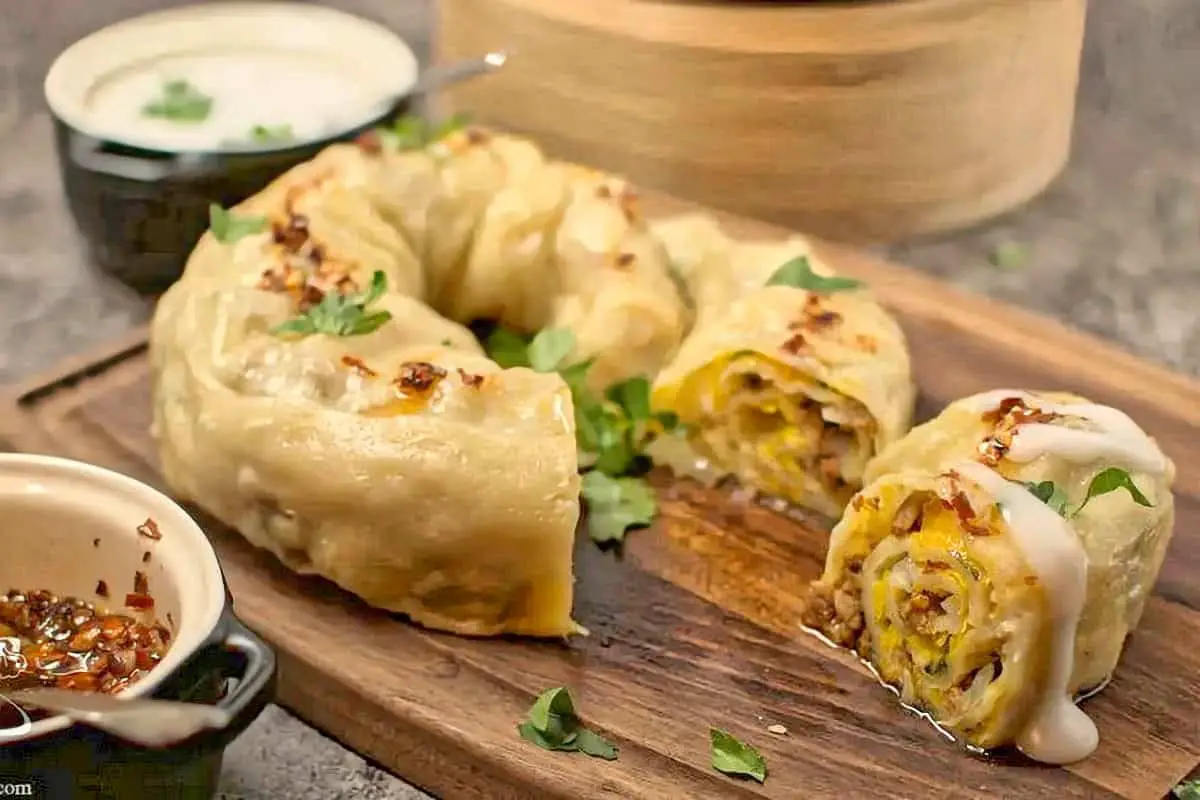 Welcome back to the vegan world tour. Today, we find ourselves in Kyrgyzstan where we cook vegan oromo. The oromo is a large dumpling meant for multiple people to share. Filled with pumpkin, onion, and soy mince, the vegan oromo is served with chili oil and plant-based yogurt. Read on to learn a bit about Kyrgyz cuisine and the oromo or jump straight to the Kyrgyz recipe.
Oromo is an everyday traditional Kyrgyz food, not reserved for any special occasion. In a nomadic, light traveler tradition, the authentic Kyrgyz recipe is often eaten from a common plate using your hands as the only utensils. Oromo is also popular in other countries in the region, such as Kazakstan where it goes by the name orama and in Russia where it is called khanum or hanum.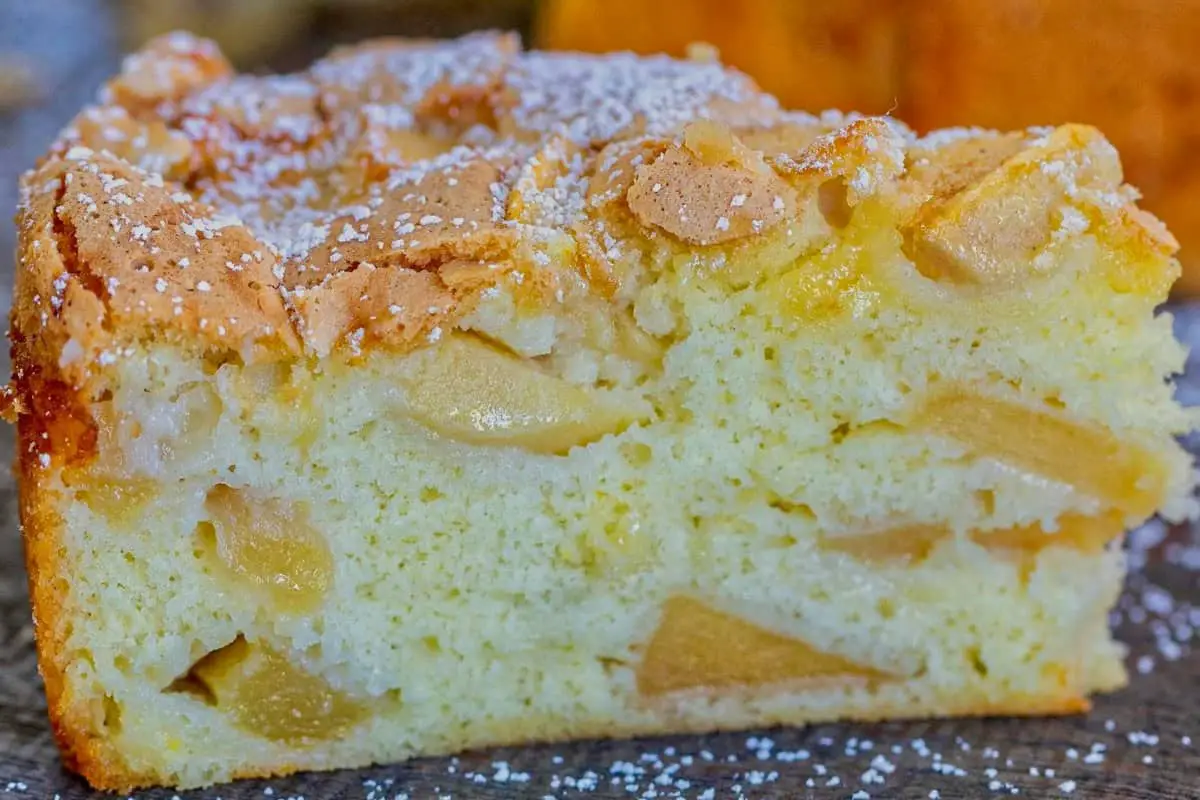 "Sharlotka" is a classic Russian apple cake. In some parts of the world, it's known as the French Apple cake. The best part? This cake only requires 5 ingredients and around 25 minutes of prep time!
Sharlotka is best described as an apple sponge cake. It's super versatile! Pair it with a cup of coffee for breakfast, or serve it as a dessert with a scoop of vanilla ice cream at your next dinner party.
Sharlotka is PACKED with apples. Unlike traditional apple pie, which is heavy on the crust, this cake makes apples the star of the show. This results in a cake that is airy, soft and beautifully simple. Dusted with powdered sugar at the end, it is an absolute show-stopper.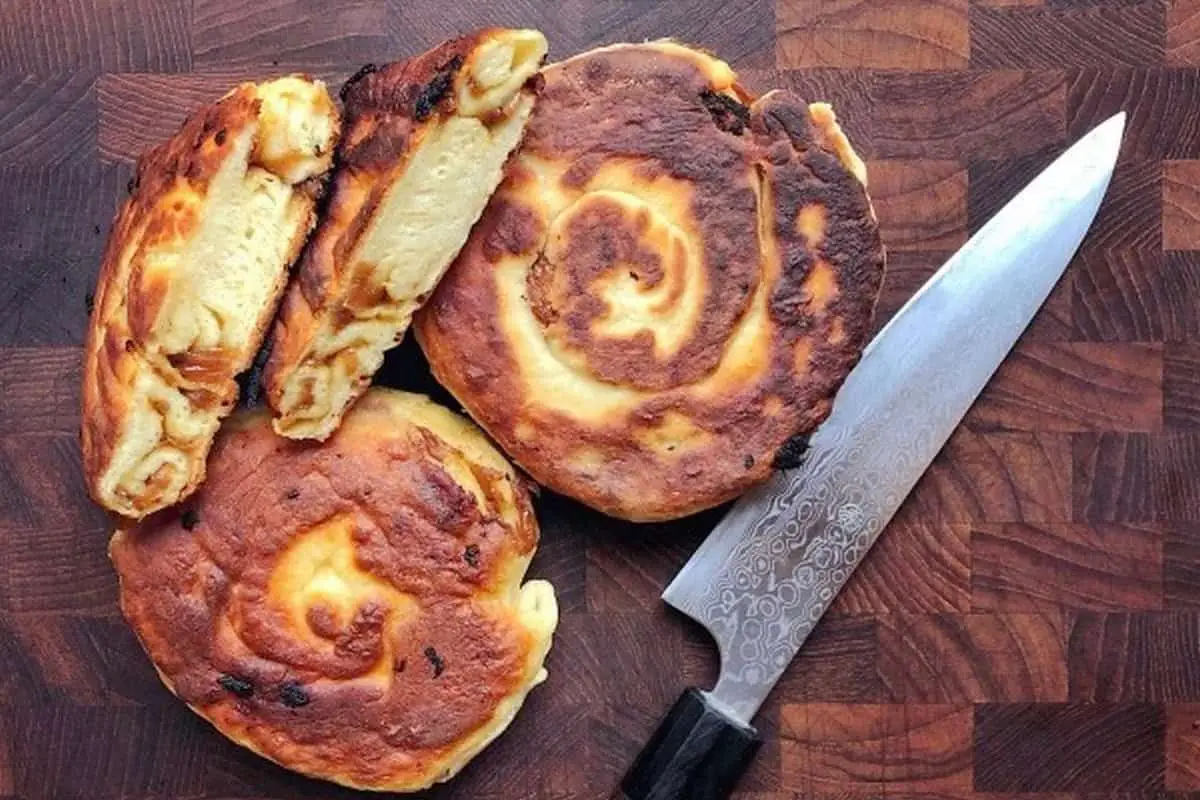 My version of the Kyrgyz onion-stuffed flatbread is greatly simplified. No yeast, no kneading, and only a few ingredients. It's a great blank canvas for experimenting with fillings and spices (Kyrgyz cuisine is not spice-heavy so I've used my imagination), and a perfect accompaniment to soups and stews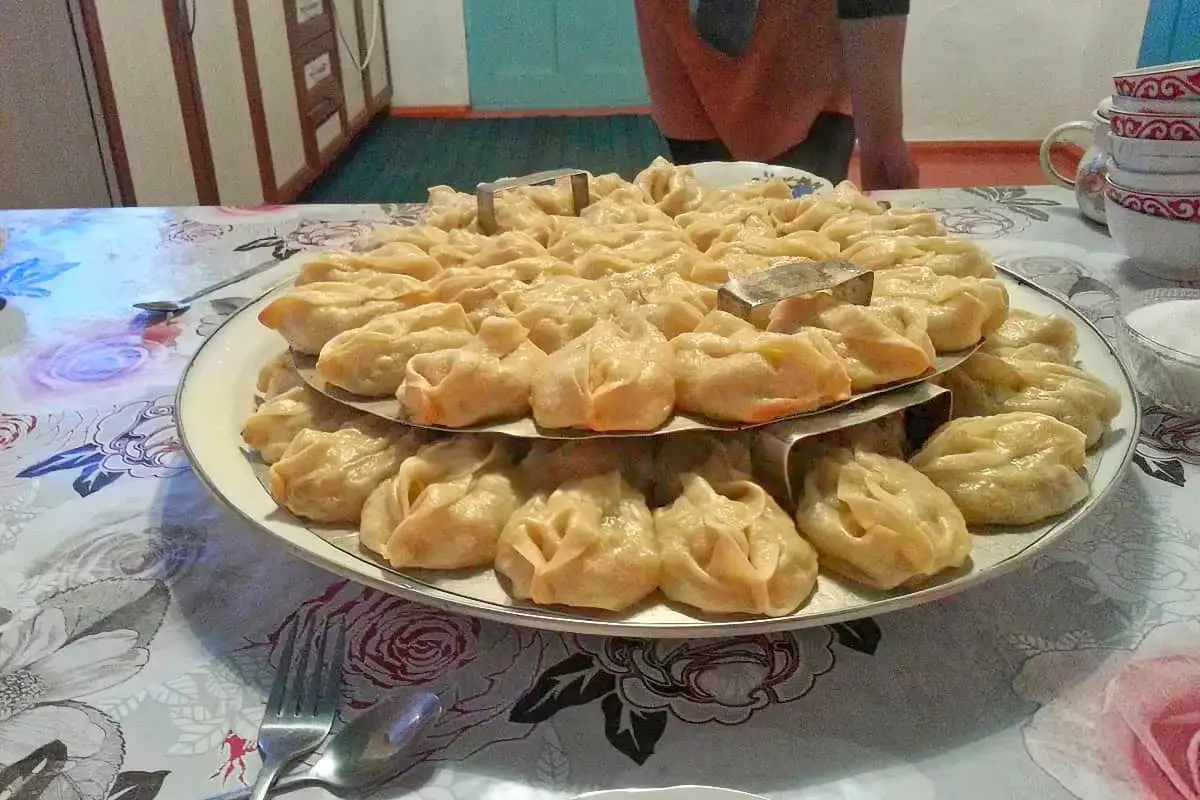 This is a traditional Kyrgyz meal. I had the chance to do an internship in Kyrgyzstan and i discovered so many traditional Kyrgyz foods i didn't know about. This Kyrgyz recipe was given by a Kyrgyz woman. She said that you can use potatoes in your mantys (картошка манты).
Enjoy this mantys with your friends because that how you eat them in Kyrgyzstan 😉
---
You May Want to Join Our Boondocking Group on Facebook For More Information
You May Want to Join Our Campfire Recipes Group on Facebook For More Information
Discover our unique product testing journey at Our Big Escape. We bring real-world experiences and adventures into every review, ensuring authenticity and reliability. Dive into our process at
How We Test Products: A Journey of Discovery and Trust
, where every product is an adventure tested.