Last updated on September 27th, 2023 at 12:41 am
Libya is a North African country with a rich and diverse culture and history. Libyan recipes from the ancient cities of Cyrenaica to the cosmopolitan capital of Tripoli, have been influenced by centuries of different civilizations, creating a unique blend of cultures and flavors in Libya's cuisine.
Through this article, you will be transported to the Mediterranean coast and learn more about the traditional Libyan recipes, ingredients, and flavors that make Libyan cuisine so distinctive. Get ready to sample a taste of the North African country as we explore the history and flavors of this delicious cuisine.
If you've ever wondered what a taste of the Mediterranean feels like, the flavors of Libya are sure to tantalize your taste buds. Libyan food is a delicious mix of North African and Arab cuisine, featuring a variety of savory and sweet Libyan foods. From the famous bazeen soup to a vast selection of freshly-baked pastries, Libyan food has something to offer everyone.
In this article, you'll learn all about the unique ingredients and flavors of Libya, get an inside look at traditional Libyan recipes, and even pick up some tips on how to recreate some of these delicious Libyan foods in your own kitchen. Let's dive in and explore this delicious North African culinary experience!
---
Want more ideas to round-out your Recipe Box?
A lot of great options are in these posts!
---
17 Uniquely Libyan Recipes You Can't Miss
---
---
check out our video
---
---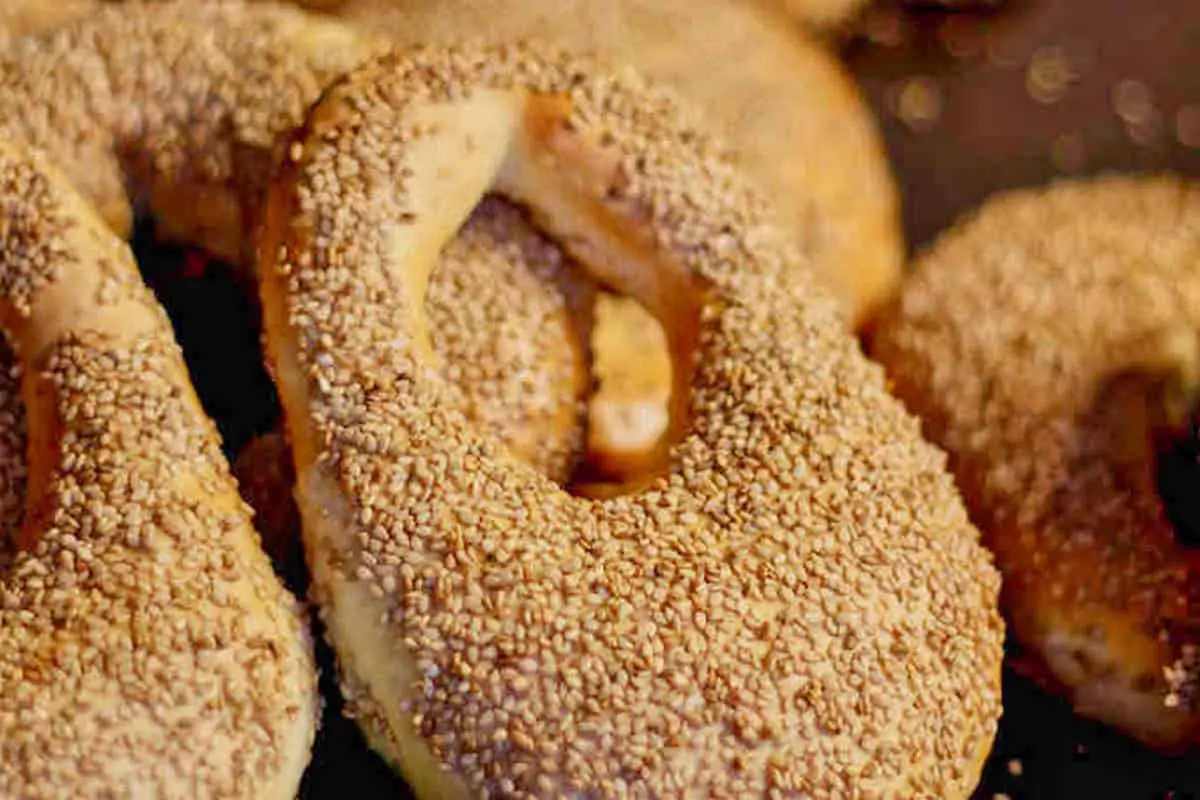 Kaak, ka'ak or kahqa is a classic sesame seed covered Lebanese bread, and is also found in Jordan, Syria, Egypt, Iran, Iraq, Israel and Palestine. It is also known as kaak bel simsim or kaak bel semsem, which means "kaak with sesame seeds".
Similar to Turkish simit, the bakery version of kaak is often teardrop-shaped with a hole in the center, giving it the appearance of a purse or handbag. For this reason, in Lebanon, as in Jordan, kaak is also called handbag or purse bread.
Kaak can also be bagel or oval-shaped, and one of the most famous in the Middle East is ka'ak al-quds, or "Jerusalem bread".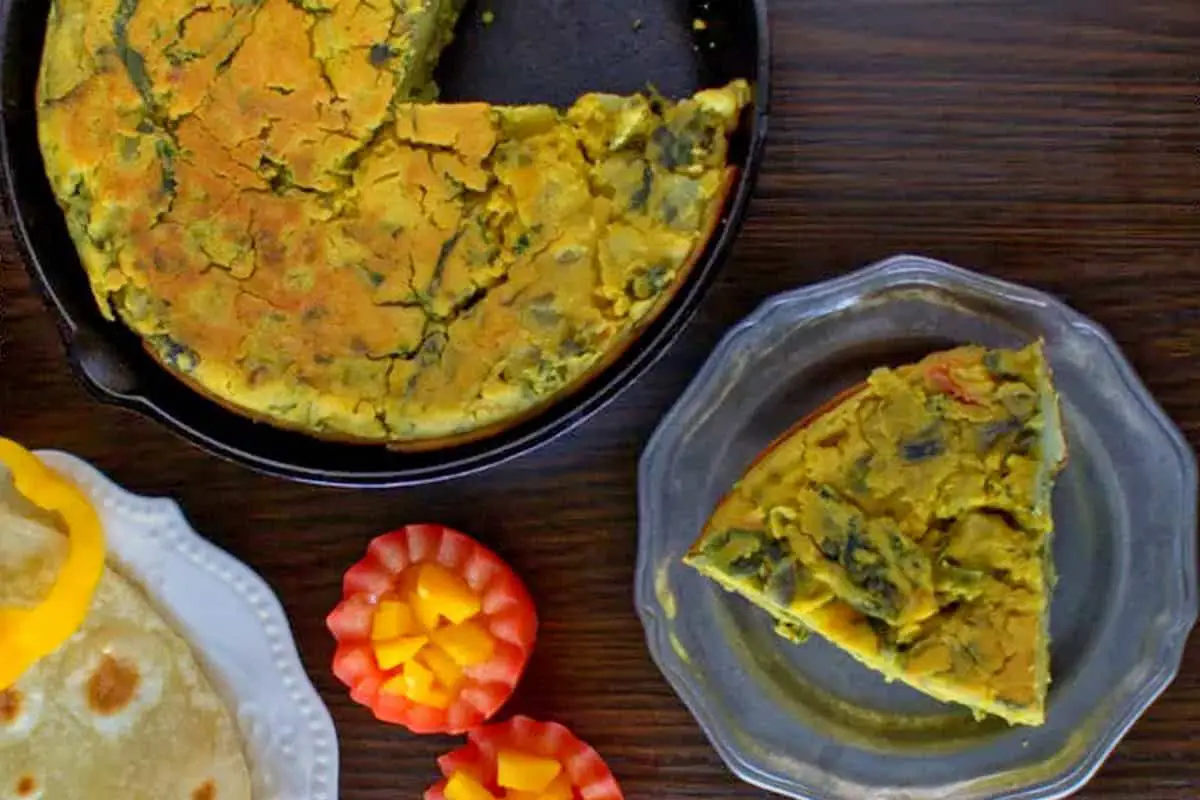 Ejja is Libyan Breakfast Frittata .Libyan cuisine is a combination of Mediterranean and african cuisine. From their breakfast they have Bazin with is prepared which barley flour. Pastas and seafoods are most commonly eaten, the capital of libya has Italian cuisine influence. So no wonder the Italian frittata has taken its place here.
Frittata is traditionally an egg-based omelet which has some meat and veggies added to it makes it a protein and carb-rich breakfast. In Italian, Frittata means Fried, This is a skillet version of omelet which is not folded and all the ingredients are mixed in the eggs and then cooked.
I have been looking for Eggless versions of Frittata or quiche Libyan recipe for so long but most of the Libyan recipes called for Nutritional yeast, which I didn't have available so tried by hands with egg replacer.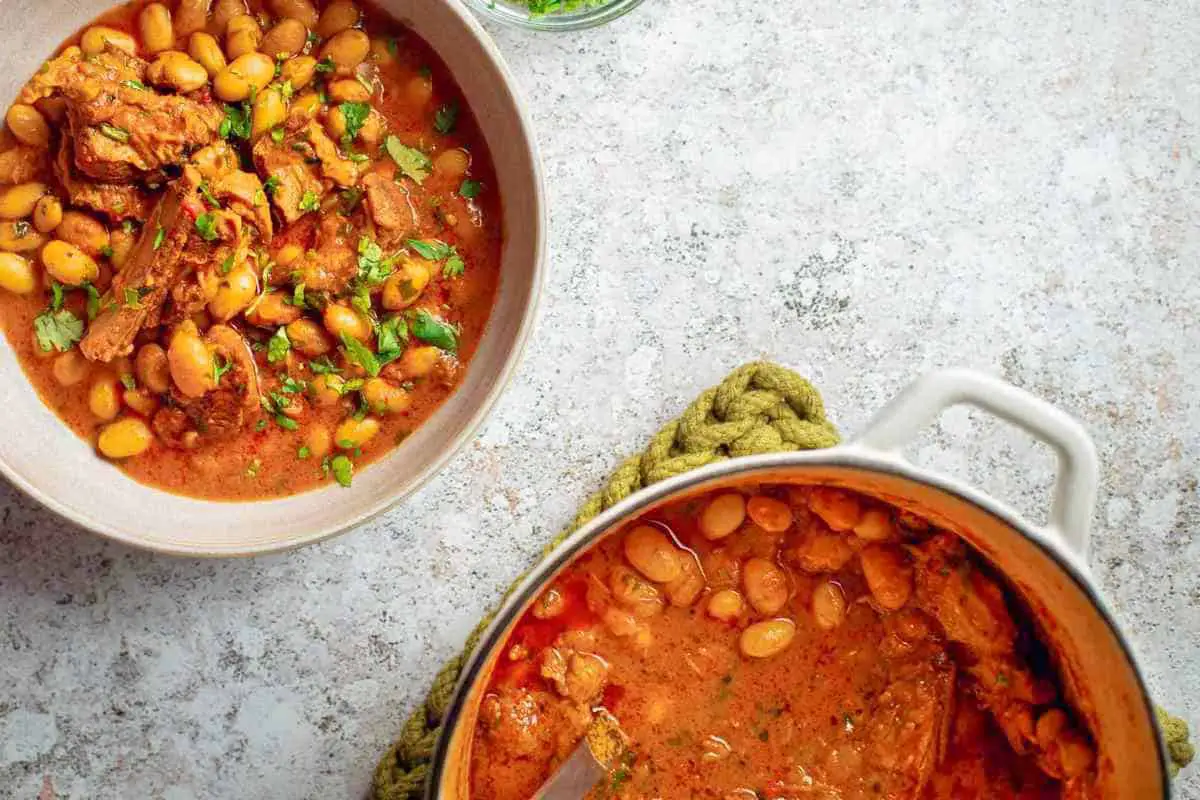 This Libyan Borlotti Bean stew is so super-rich and deeply savoury, it's hard to believe that this hearty, one-pot magic is made of just a few simple ingredients and ultra low-fuss. This soup is so straightforward that I'm sure once you've made it, you'll probably have it memorized.
A bowl of bean soup will never sound like the most exciting meal, that is until it's placed in front of you. The savory, rich, spicy scent drifts up at you, and suddenly that simple bowl of beans in a tomato-y, garlicky broth begins to speak to your soul.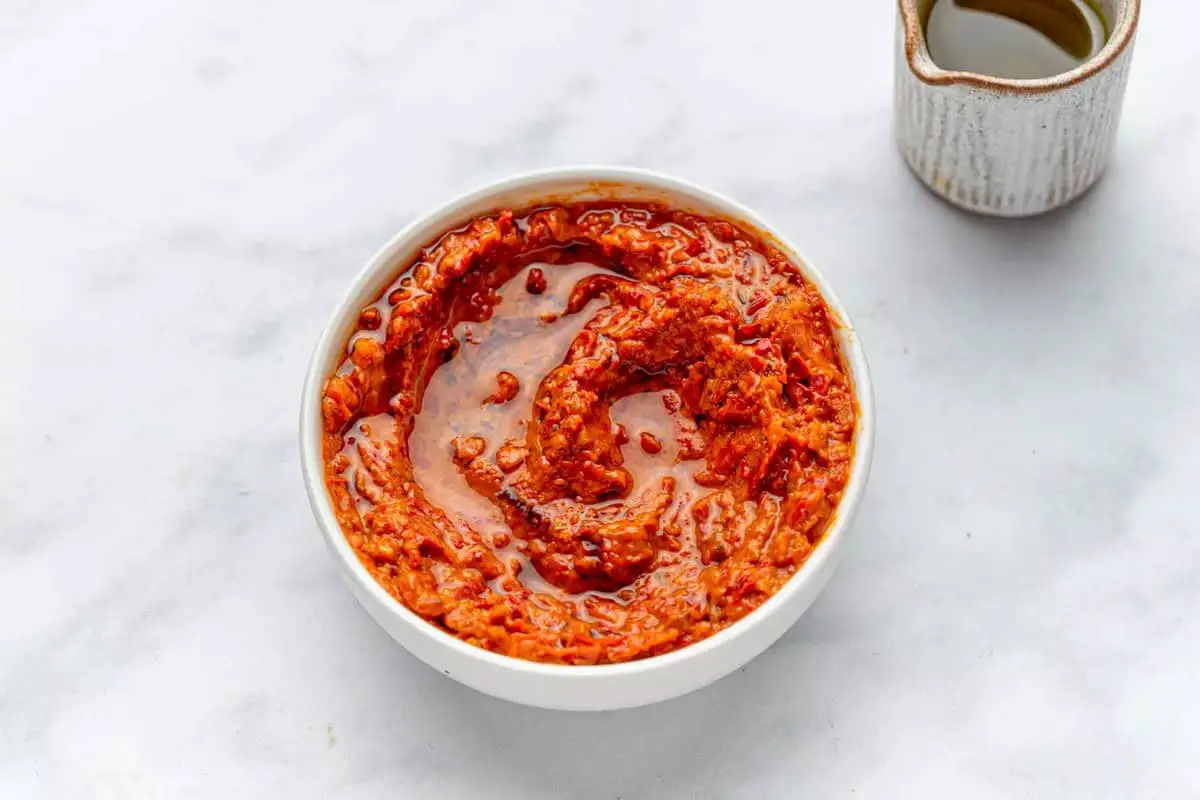 Harissa is a hot chili paste that is commonly found in North African cooking, mainly Moroccan, Algerian, and Tunisian cuisine. Libyan recipes vary among different countries, but most versions of this spicy paste include a blend of hot chili peppers, garlic, olive oil, and spices, including caraway, cumin, coriander, and mint. Other common ingredients include tomatoes and rose petals.
Harissa is considered the North African version of Sriracha or ketchup in the sense that it is a common condiment; it is added to couscous, soups, pasta, and a wide range of other Libyan foods. Harissa is sold in jars and can be purchased in Middle Eastern markets, but it is also simple enough to make at home.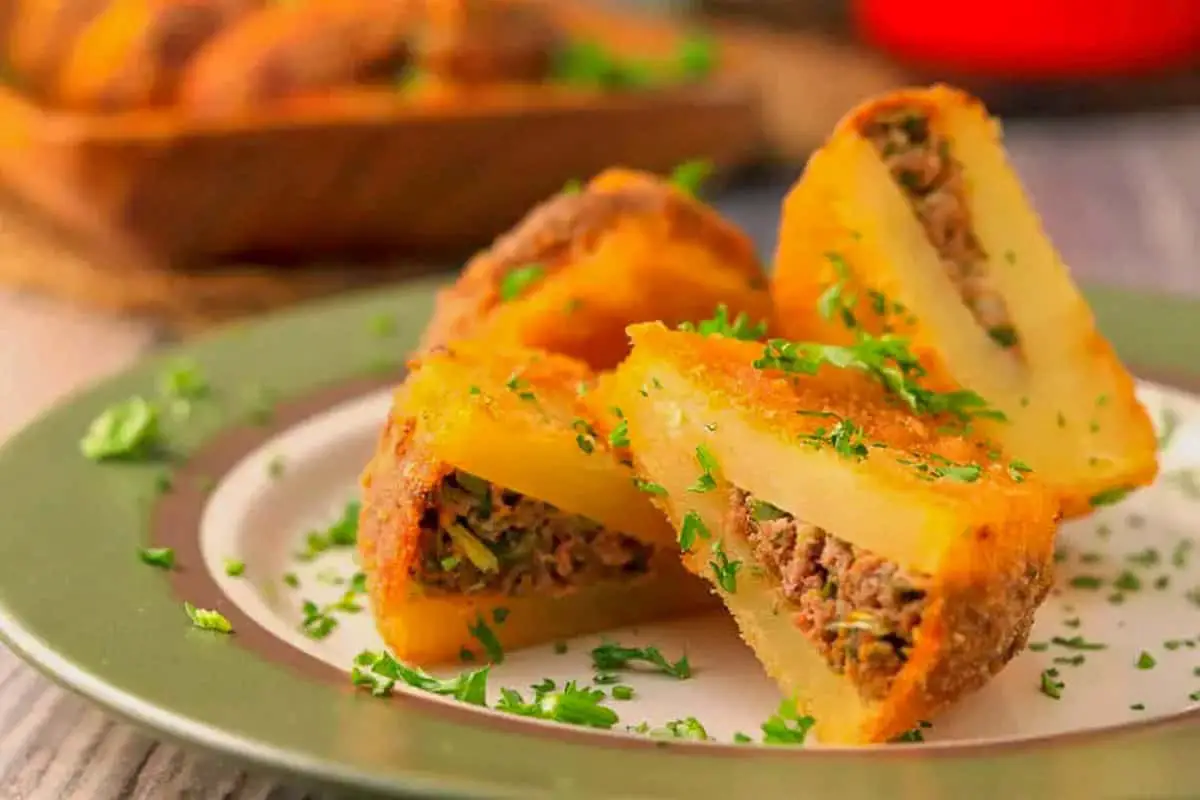 M'battan – small, deep-fried balls of potato stuffed with a seasoned minced meat – might just be your next finger food favorite. Compact, tasty and portable, this Libyan specialty makes a great snack, party platter or picnic item.
Kept for special occasions in its home country, m'battan – also known as mubatan – is pretty unique to Libya and especially popular around Ramadan.
Like deep-fried kofte with a potato twist, to us these little nuggets resemble mini-burgers. Since meat and potatoes go so well together, what better idea than to combine them into a mouth-watering melee that could revolutionize the slider industry?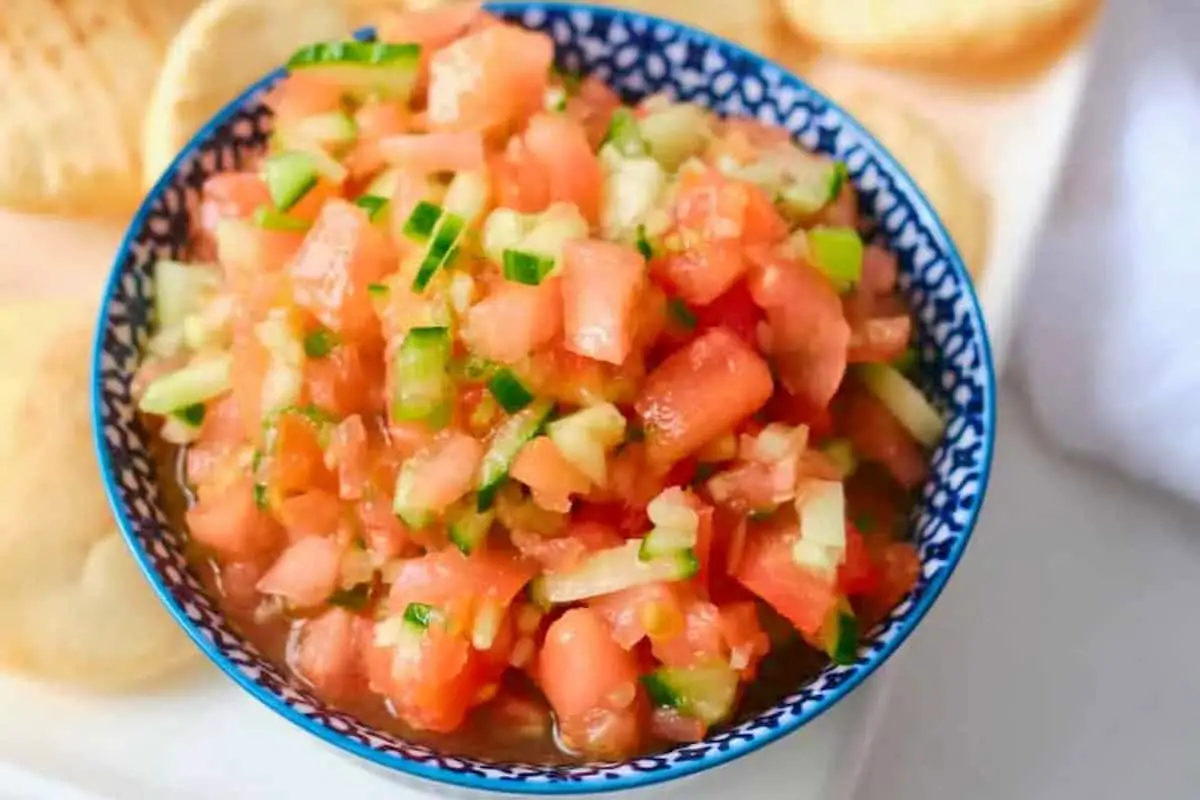 Libyan sharmoula is a close cousin, twice removed, of the Italian bruschetta. Considering Italy's colonization of the Libya people in the early part of the century, there are many Libyan recipes that have a heavy influence from our conquering neighbors up north.
And yet, many of the Libyan foods had to be adjusted to local growing vegetation by the Amazigh and Arab tribes that lived in the dessert, mountainous and coastal regions of Libya.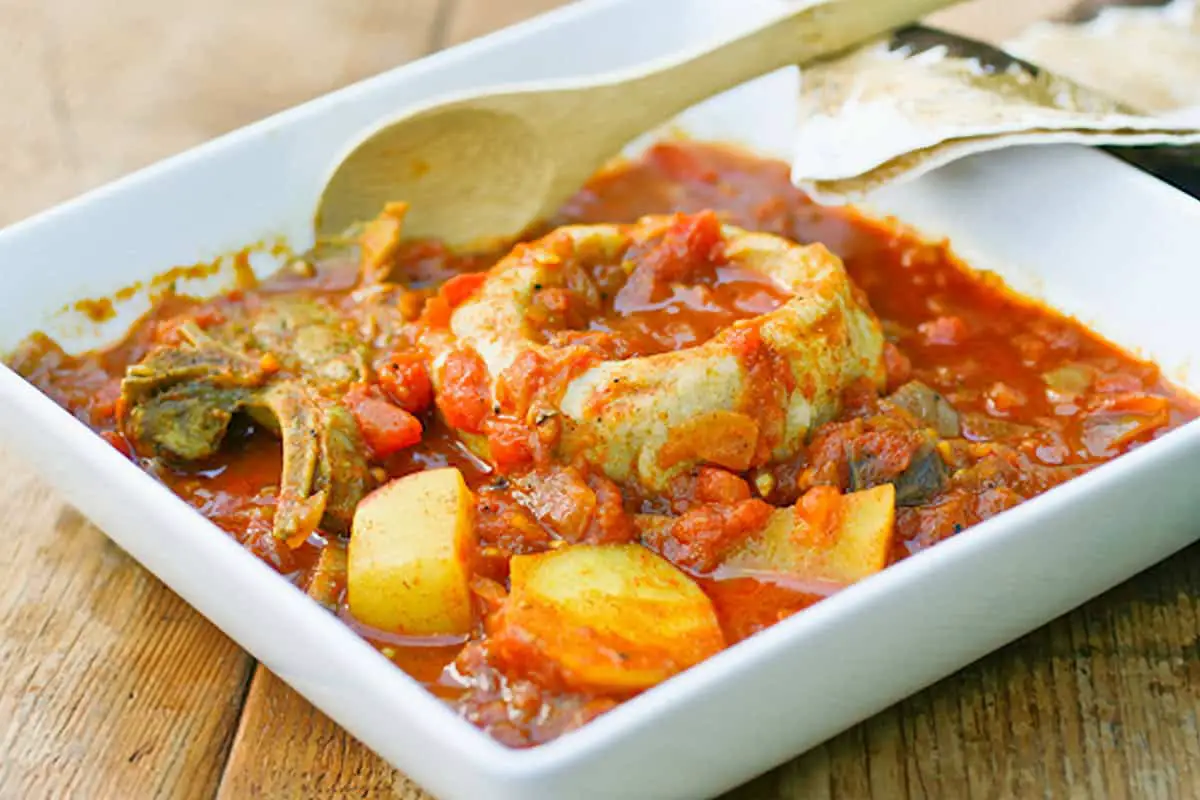 It is like a giant dumpling, made of barley flour, and served in the middle of the plate surrounded by a stew. The traditional way is to eat it with one's fingers. A rustic and filling tomato-based Libyan food, redolent of spices such as paprika (mild and hot) and turmeric.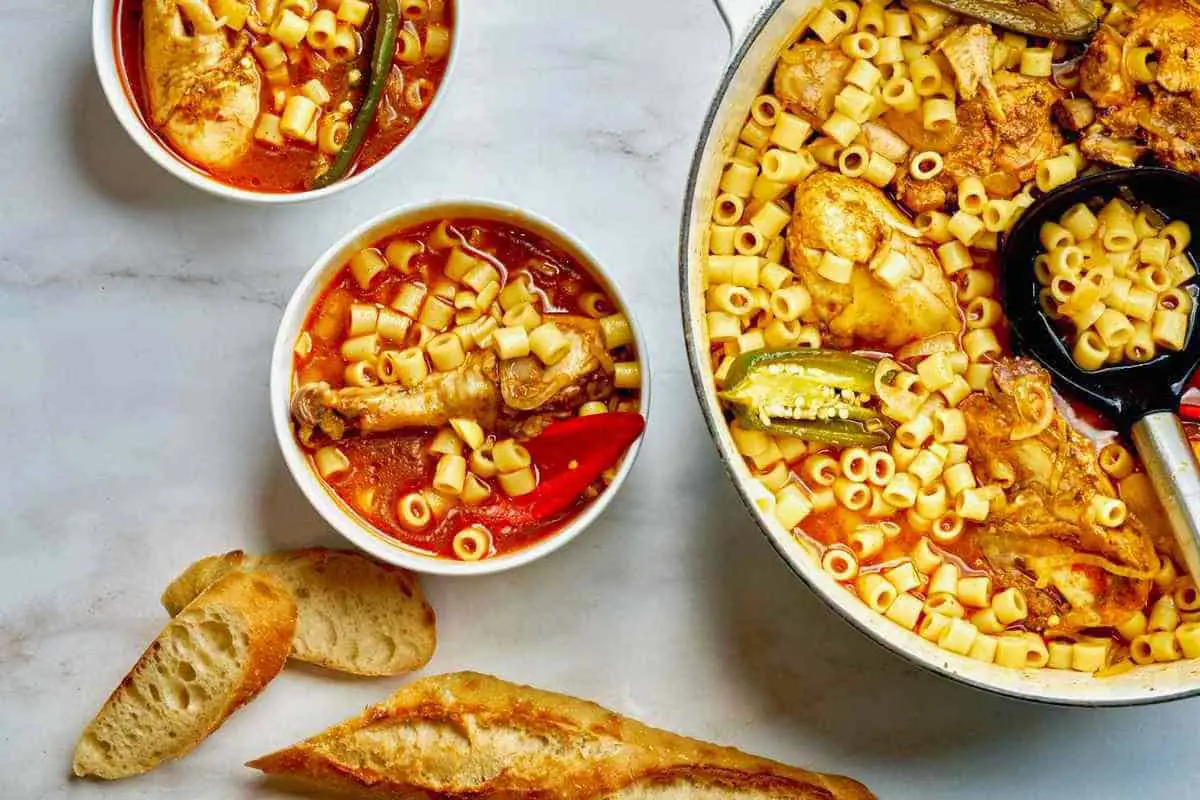 When I first tried this flavorful Libyan recipe, I was hooked. I set out on a mission using Morton & Bassett Spices® to make my own version of Imbakbaka and break down what was in the mysterious 7-spice, also known as Bazaar Spice, that the Libyan recipe requires. My friend's father helped me by sharing their families Libyan recipe so I can share this amazing Libyan recipe with all of you.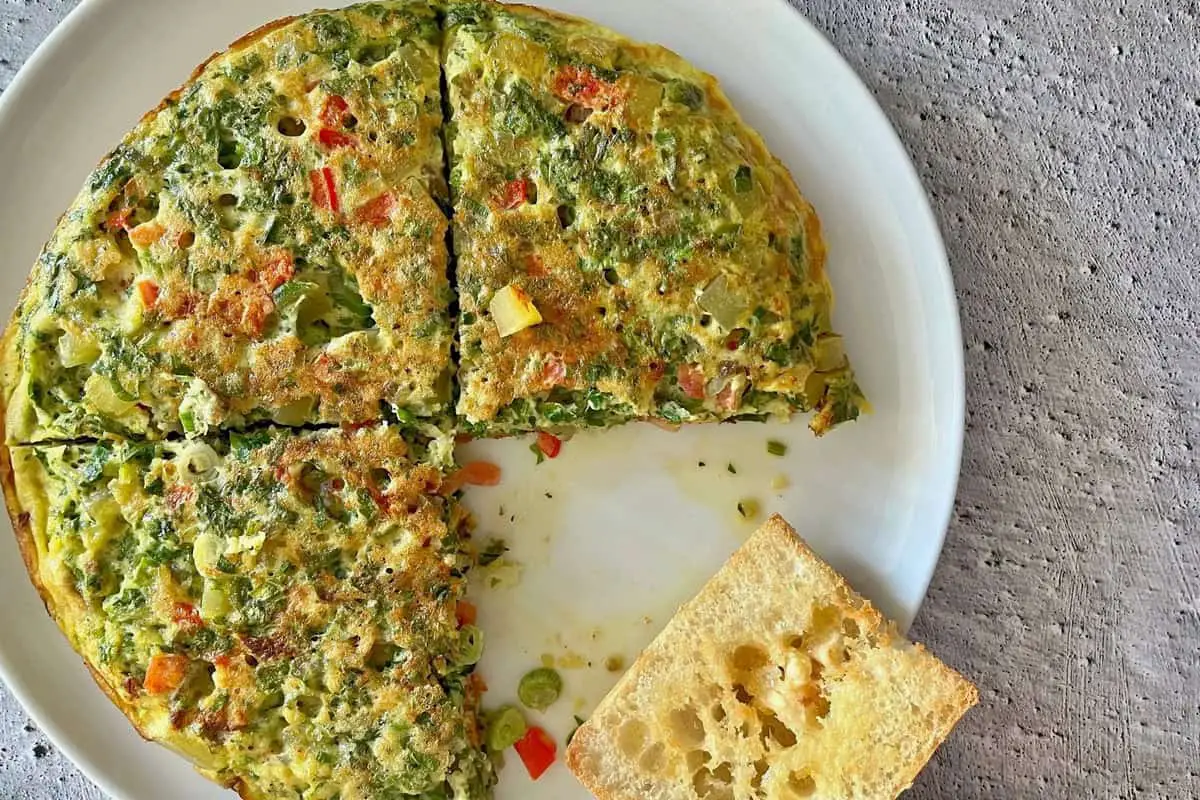 My search for vegetarian Libyan food took me to this blog Libyan Food where I stumbled upon this interesting Libyan recipe for a frittata. Tried it out and we loved the flavors. Next time will be making ftat misrati to go with the frittata. You can also serve with some soup. The Libyan recipe on Libyan Food serves 6, but I wanted a recipe for 4. Therefore, have not followed the Libyan recipe exactly. Mine has more herbs, a bit more potatoes.
Ejja – Libyan Frittata is a delicious, filling and healthy. Loaded with fresh parsley, spring, onion, cilantro, tomatoes and potatoes, you can either cook it on a skillet or bake in the oven. Ideal for breakfast, brunch or as a light lunch/dinner option.
The Libyan Lamb soup is a simple and tasty soup that's sure to be a welcome guest on your table. This is a tomato-based soup, with warming North African spices, lamb, chickpeas and orzo pasta. It's a delicious one-pot meal.
Let me formally introduce you to the Sharba! Which means soup in the Libyan dialect. No other words are given to the name of this Libyan food that I'm aware of. If you say sharba, it means this soup. It's THE SOUP Libyan recipe of an entire country. Everyone knows it, loves it, and eats it.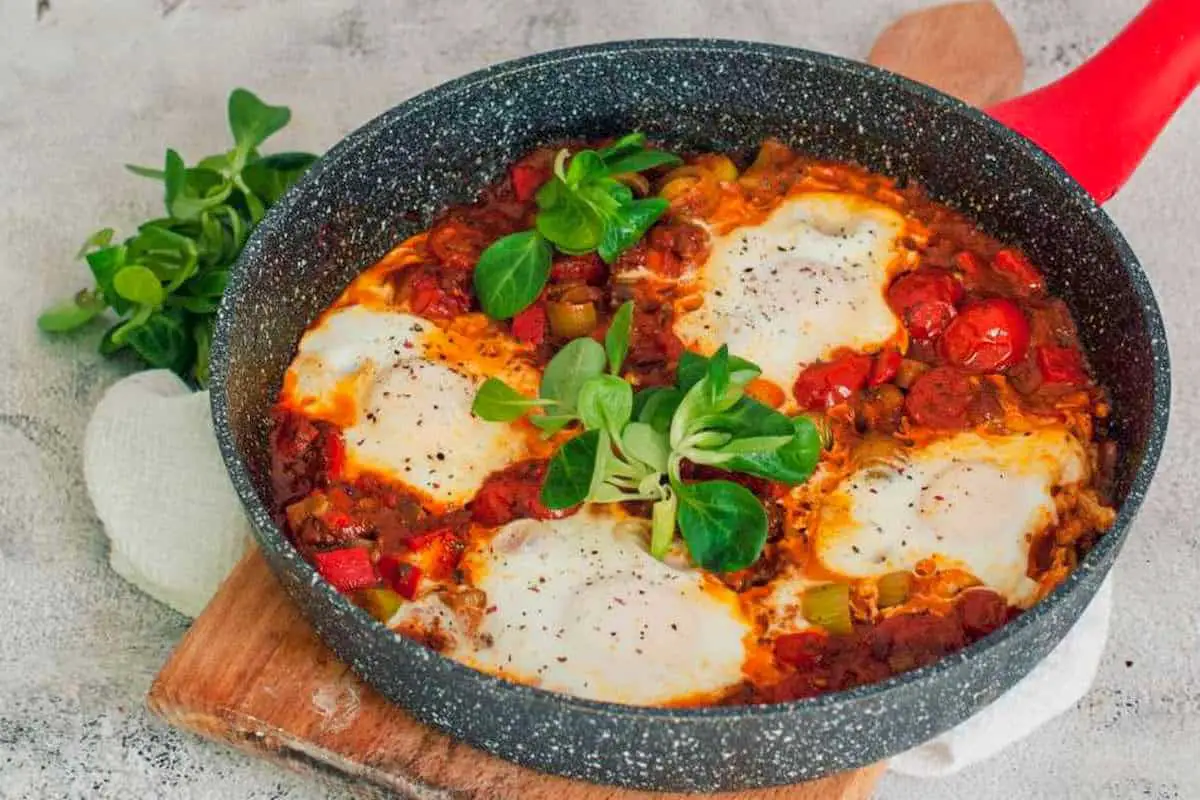 This Libyan recipe for shakshouka is incredibly easy to make and relatively quick too. It's an extremely hearty breakfast packed with nutrients! And the Libyan recipe is very versatile, as most of my dishes are!
This is one of the most famous Libyan recipes for breakfast. You've likely heard of it, even if you're not entirely sure what it is! It is also often spelled "shakshuka."
Shakshouka is a delicious breakfast Libyan food made from poached eggs inside a tomato-stew base. It is a deliciously seasoned savory meal that is very versatile.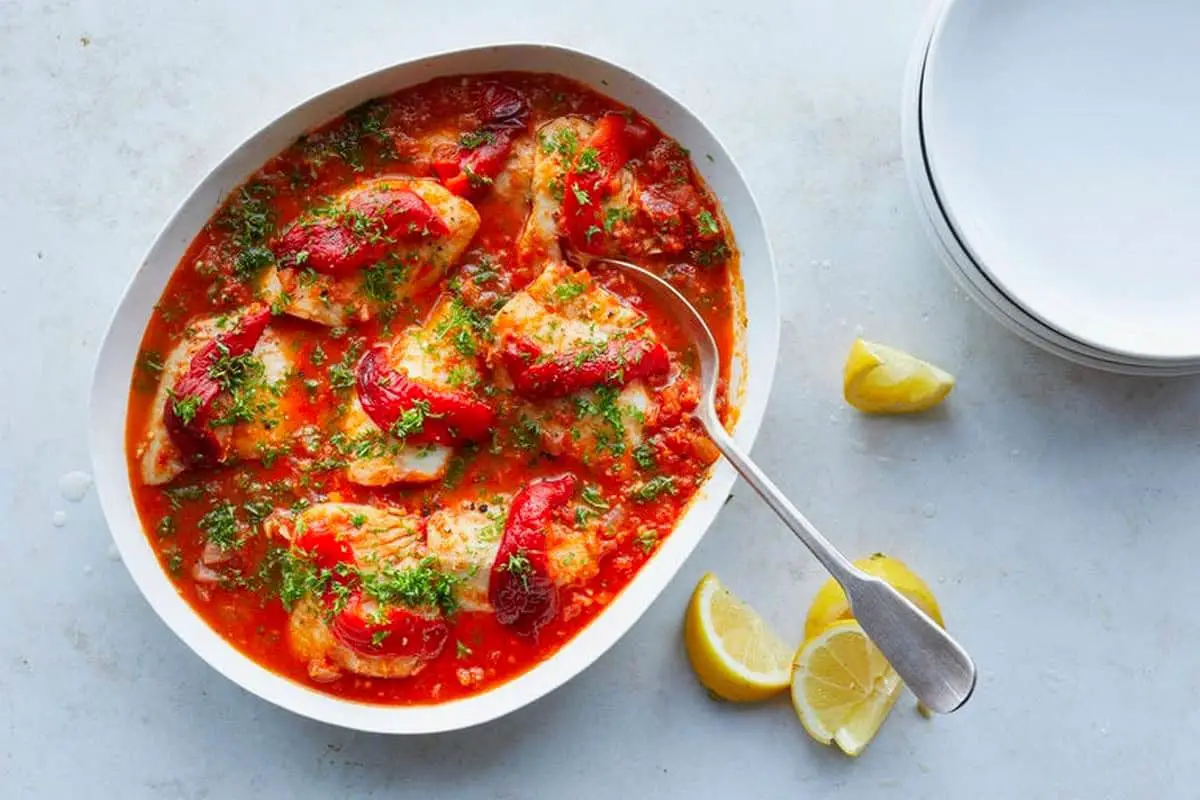 Traditionally this Jewish Libyan food is made with tomato paste, water and fish steaks, and served on holidays like Rosh Hashana. This twist on the classic uses the last of the summer tomatoes, reducing their purée into a thick, concentrated gravy.
A few added spices make for a tangy sauce in which to poach sea bass or other fish fillets. Be careful to cook the fish just until slightly firm and flaky to ensure it stays tender. Serve it as an appetizer, as Libyans do, or as a main course. A simple bulgur pilaf makes a nice accompaniment.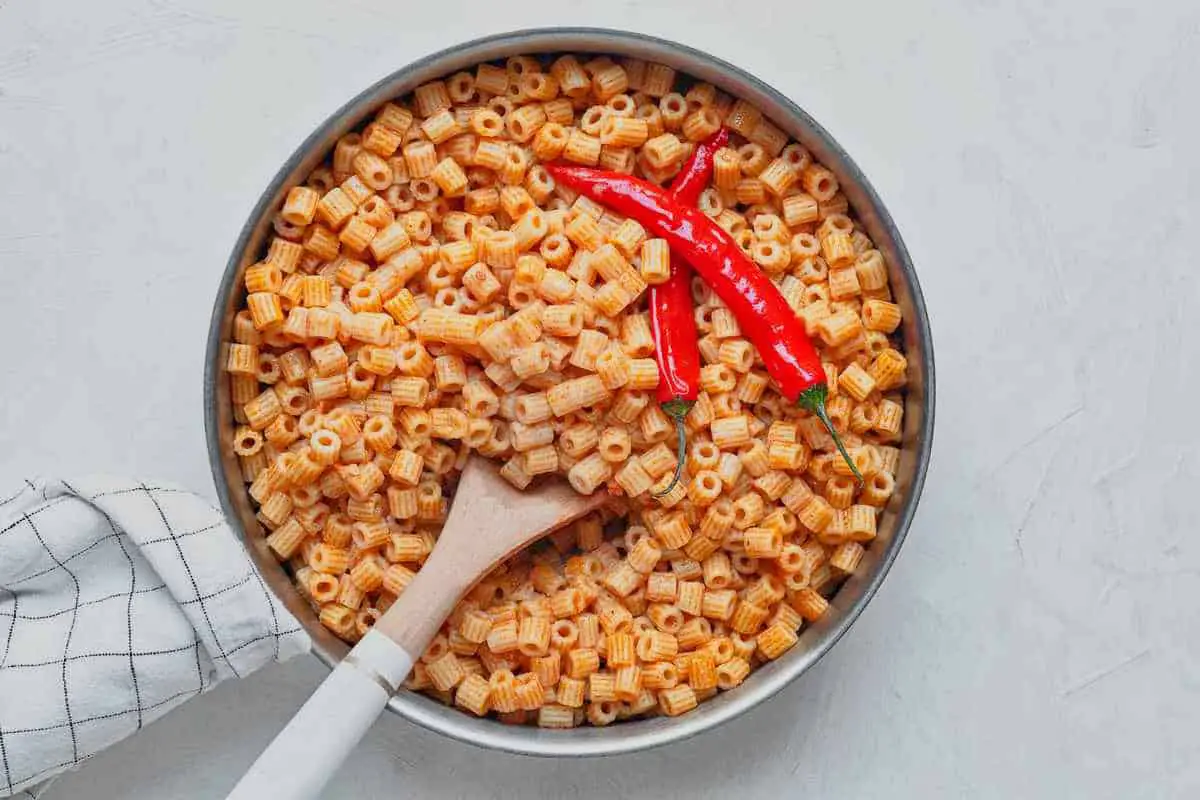 This spicy Arabic pasta is one that you are going to fall in love with. It is packed with flavor, has a great texture, and is incredibly easy to make. Unless you are very familiar with Egyptian or Libyan cuisine, you may not have heard of Mbakbaka before. But don't be intimidated by the unfamiliar name! It is absolutely delicious.
Mbakbaka is common in Egyptian and Libyan cultures. It is naturally a one pot pasta dish, and is quite similar to the concept of an Italian Minestrone.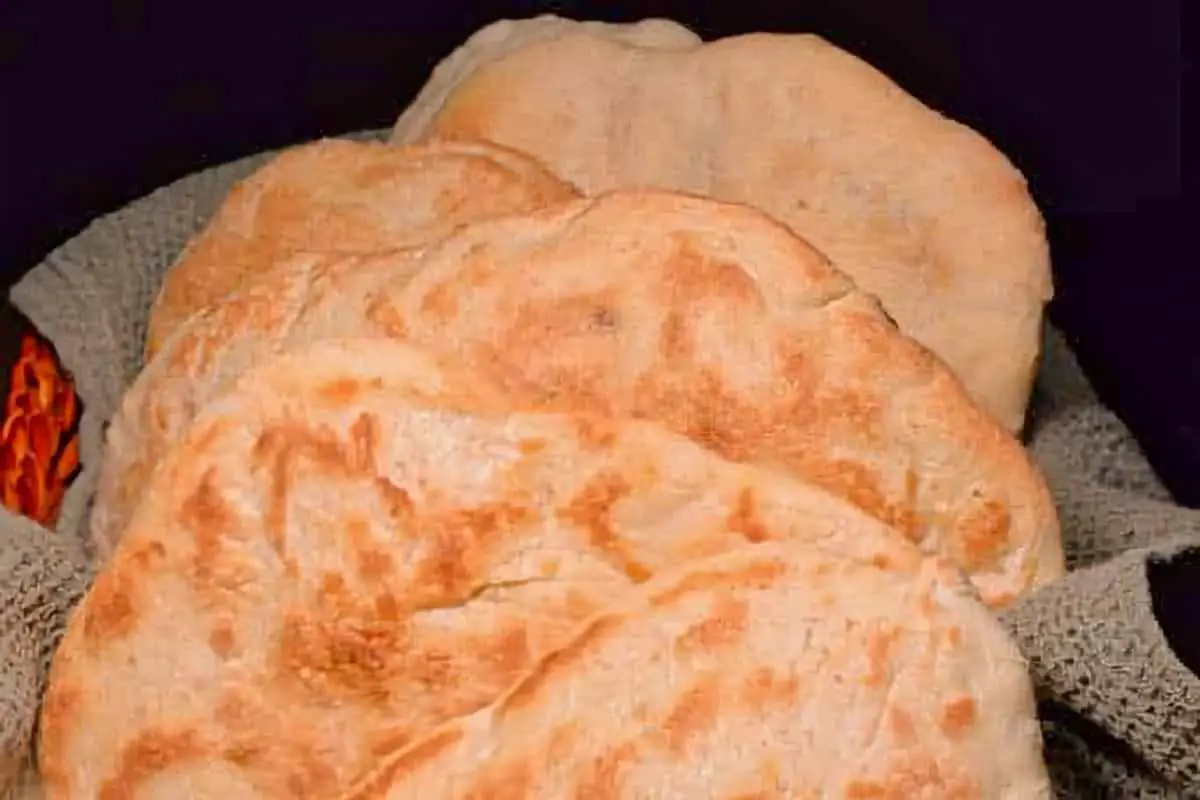 Libyan bread called khubzit howsh is very similar to pita. It has a pocket and makes a perfect scoop to enjoy any Libyan cuisine. Libyans often eat with their right hand sitting at a low table with cushions. Having a piece of Libyan bread makes that task a little easier if you are not used to using you hand as a utensil.
We enjoyed it with the salad as well as the main dish of poached eggs in tomato sauce called shakshuka. It is a quick and very easy bread to make to use for just about anything. Enjoy!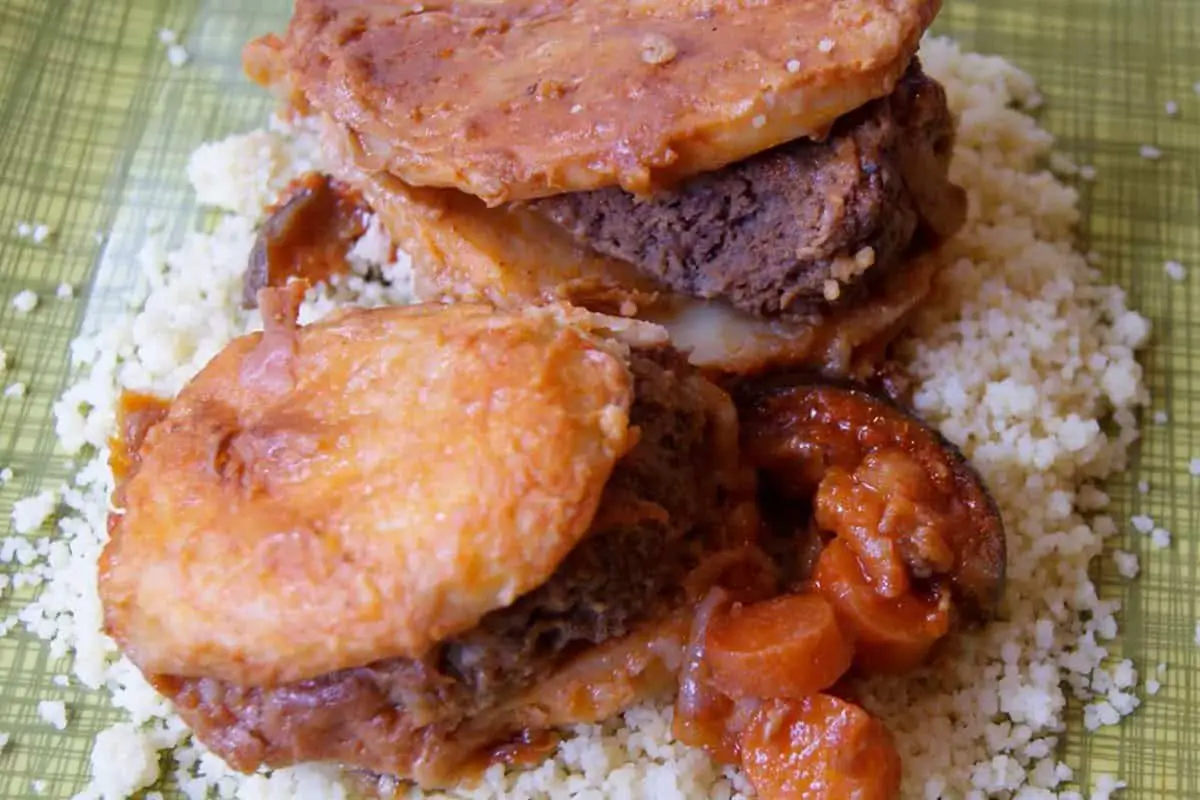 From the Libyan cuisine, a mixture of ground beef and spices is sandwiched inside a potato and cooked in tomato sauce. Mafrum is a dish from the Libyan cuisine. A mixture of ground beef and spices is sandwiched inside a potato and cooked in tomato sauce.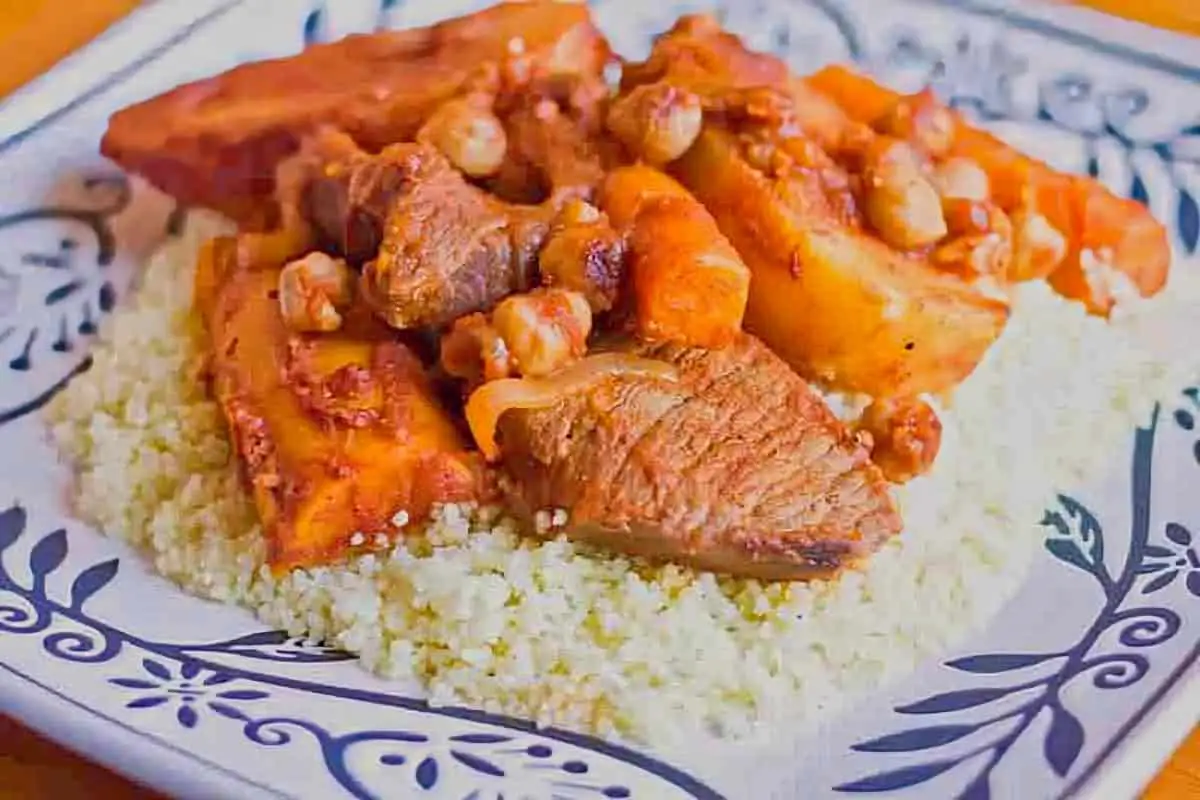 The national Libya food is couscous, commonly prepared like this, with stewed beef, sweet potatoes, carrots and garbanzo beans in a spicy hararat tomato sauce. It's a warming, hearty, comfort dish featuring a delicious blend of Middle Eastern spices.
Couscous is fabulous. If you haven't had it before, give it whirl and you'll be glad you did. Many people mistakenly think of it as a grain. It's actually semolina, or granules of durum wheat – like tiny bits of pasta. You can buy it in white and whole wheat varieties.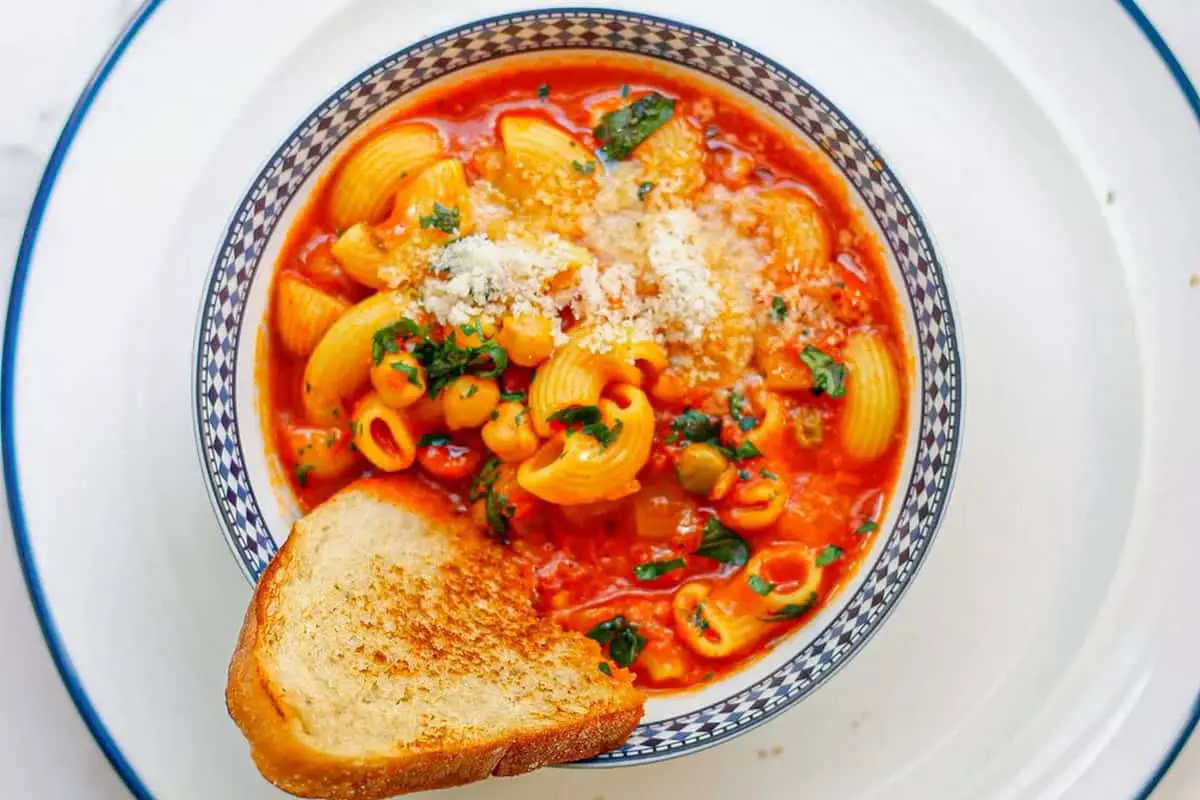 "Libyan "Imakbaka" is the easiest one-pot Libyan recipes that everyone in Libya grew up eating. It is the Libyan version of the ultimate one-pot pasta wonder. Pasta cooked in a rich tomato broth with veggies, seasoned with various warm spices, and topped fresh basil. It is the Libyan food YOU need to start making!"
---
You May Want to Join Our Boondocking Group on Facebook For More Information
You May Want to Join Our Campfire Recipes Group on Facebook For More Information
Discover our unique product testing journey at Our Big Escape. We bring real-world experiences and adventures into every review, ensuring authenticity and reliability. Dive into our process at
How We Test Products: A Journey of Discovery and Trust
, where every product is an adventure tested.