Last updated on September 27th, 2023 at 12:49 am
Looking for a new way to spice up your dinner routine? Congolese recipes offer a delicious blend of flavors that will bring fresh new life to the dinner table. From flavorful dishes like Mpondu and Nyembwe to the traditional Akwangya, from popular Congo street food dishes to traditional family favorites, and from savory beef dishes to sweet desserts, the cuisine of the Congo is an unbelievable mix of rich flavors, aromas, textures and colors.
We will introduce you to the tantalizing world of Congolese recipes, and provide some tips on how to create them at home and provide a few easy recipes that even beginners in the kitchen can prepare. You will get an understanding of why Congolese recipes are so flavorful and varied, and also find out how easy it is to get started with your own Congolese cooking.
Congo food is a culinary delight that has been enjoyed for centuries. Rich in history, the vibrant tastes of Congo have tantalized the palates of locals and travelers alike. Get an overview of traditional Congolese dishes and cooking techniques, then explore the cultural history of Congo food. For those who appreciate good food, this is an opportunity to delve into the flavors, spices, and stories of a truly unique and delectable cuisine.
The Congo is an excellent spot for trying something new and savoring different flavors. Learn about the rich history and culture behind Congo food, discover some mouth-watering recipes and learn about the best ingredients to create that authentic flavor.
---
Want more ideas to round-out your Recipe Box?
A lot of great options are in these posts!
---
14 of the Most Flavorful Congolese Recipes of All Time
---
---
check out our video
---
---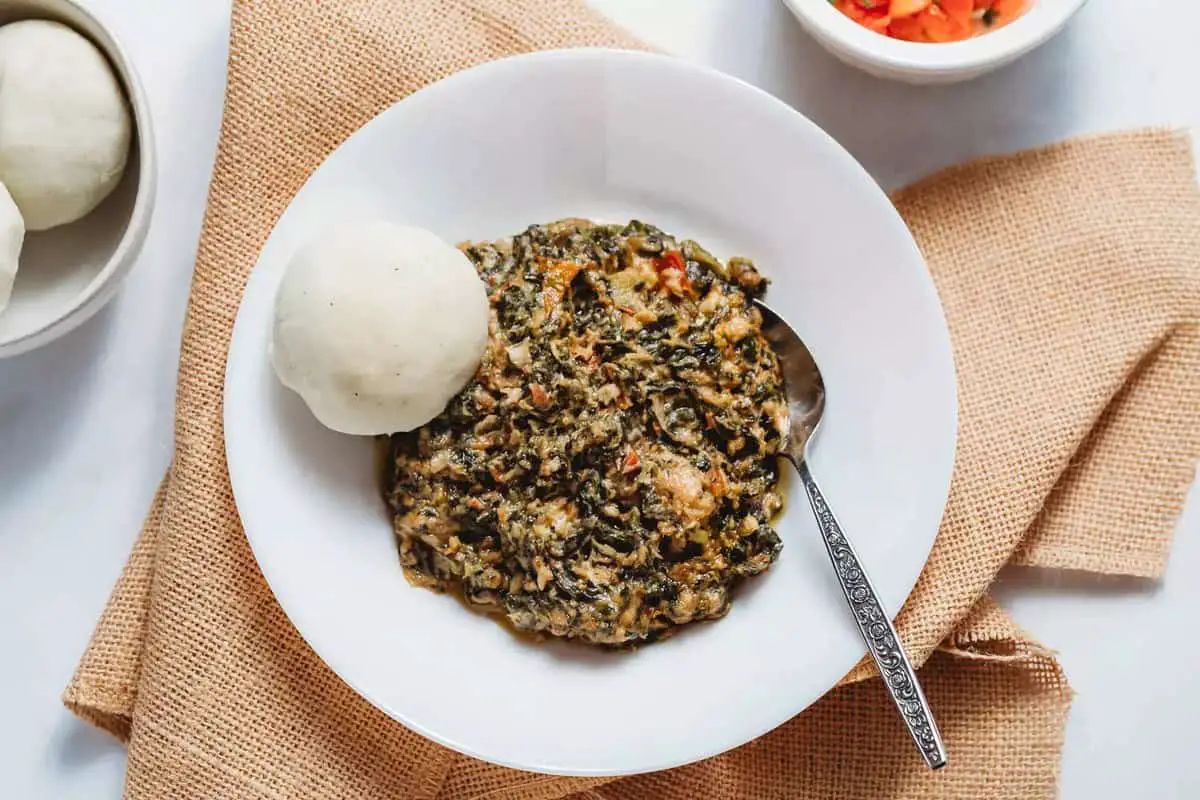 Mbinzo is a popular Congolese dish. It is prepared using dried caterpillars and cooked in a white sauce made with onion, oil, or red chili peppers. It has a great taste and is enjoyed as an authentic meal.
Congolese cooking techniques are quite unique in the sense that green leafy vegetables are boiled down with onions and tomatoes, prior to adding palm oil, whereas, in other regions, the onions and tomatoes are usually sautéed first. Palm oil is therefore used more as a flavor enhancer and natural food coloring rather than just as a cooking oil for sautéing or frying.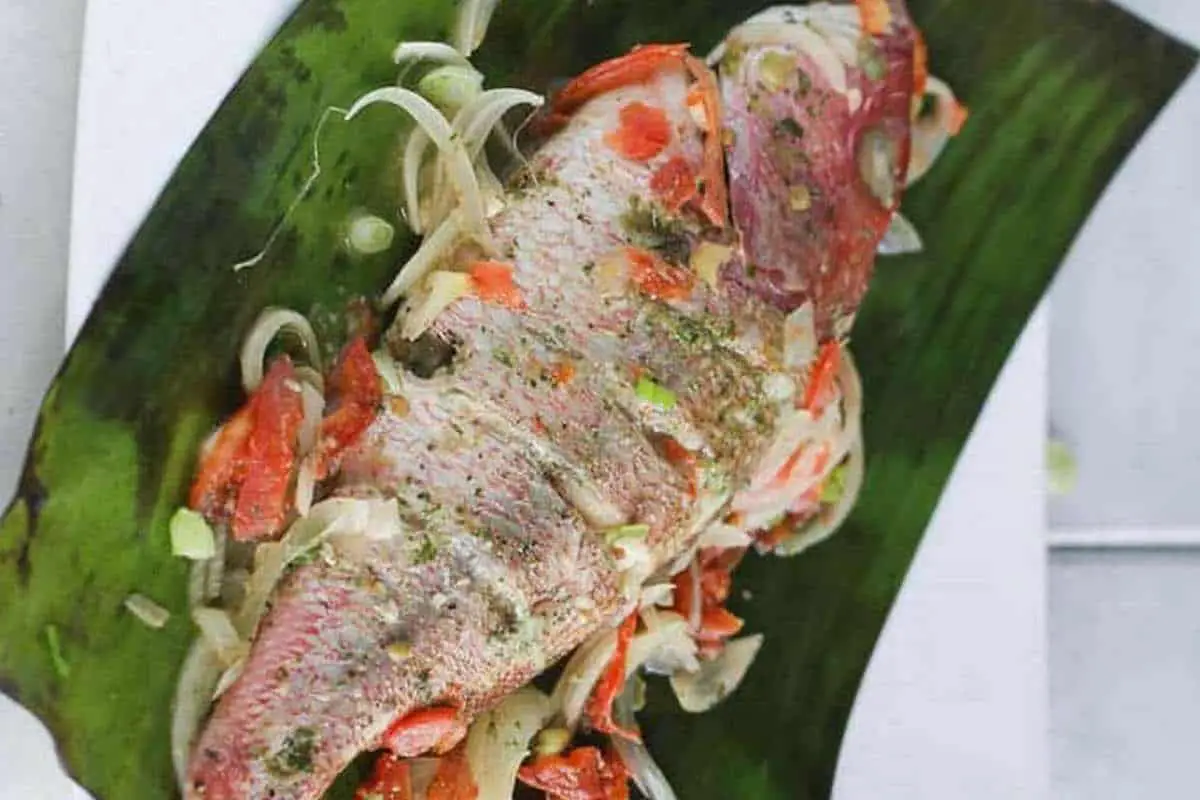 Here is a Congo food dish that would make prepping for fish exceptionally easy and fish eating, tantalizingly tasty
Liboke is a popular fish Congo food. Fish, along with tomato, chili, and salt, is wrapped in banana leaves and grilled. It has a delicious taste and an authentic aroma.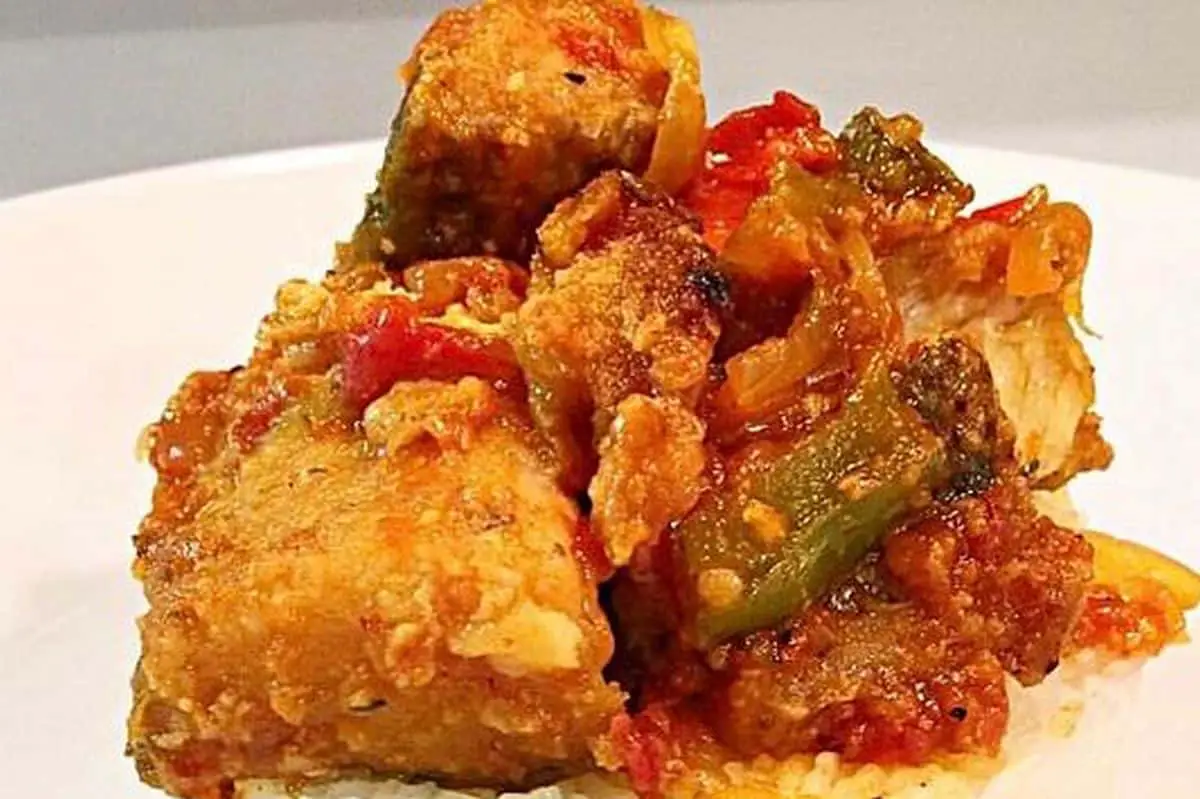 Makayabu is a traditional Congo food prepared with salted fish, vegetables, and traditional spices. The Congo food is known for its un-resistible taste and is not only loved by local but also popular in Gabon and other West African countries.
However, the preparation process may differ depending on one's preferences. And this is the best part about preparing your meals at home. You not only save a few bucks but also have the freedom to customize it to suit your needs. But if you have a tight schedule, you can enjoy your Makayabu in your nearest restaurant.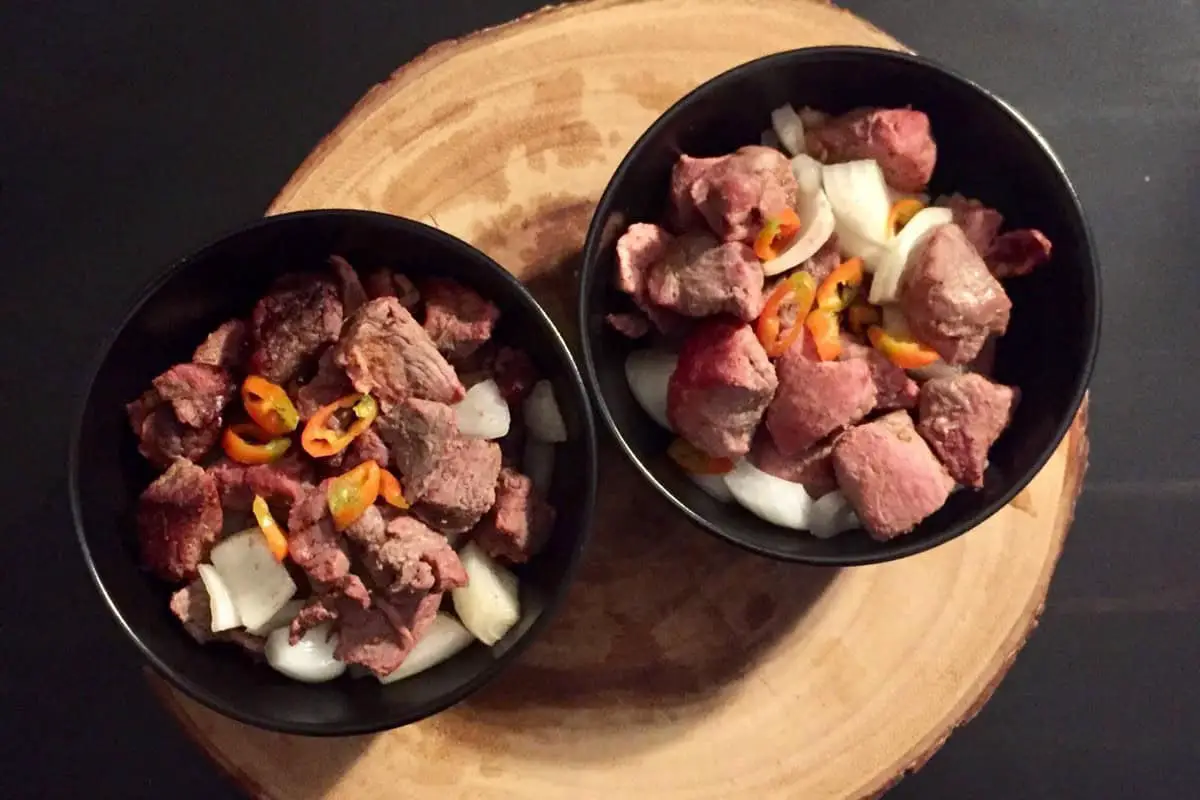 Ya Jean is a popular Congo food prepared with smoked goat meat. The meat pieces are cut and seasoned. They are then wrapped in parchment paper and grilled. It is served with chikwange or plantains.
While Irish might have Pub food, Congolese have NGanda food. Nganda is the Lingala term for rustic restaurants or taverns that is common to see in popular neighborhoods in Brazzaville. The Congo food choices that you will usually find there are mostly grilled meat cooked on charcoal.
The people of the Congo forage for mushrooms deep within the forest. Mushrooms provide important nutrients and calories, especially when meat is scarce. This Congolese recipe is all about the lemon – with a flavor so intense that it brightens up any dish. Would be great with fish or wild rice.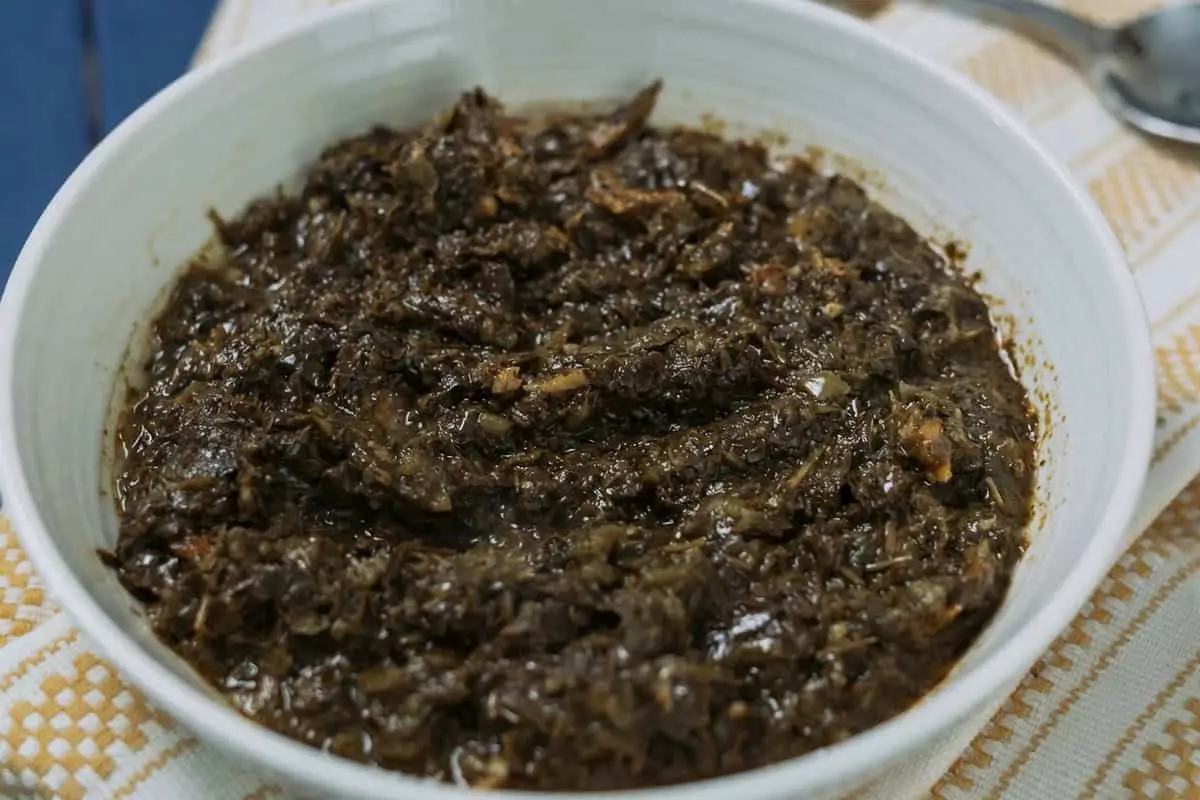 This is a classic Congolese recipe and is made in every Congolese household. It is a vegetable that is fairly affordable and full of nutrients. This is a Congo food that you will always find at my house since my family can eat from Monday to Sunday. It is the only vegetable that my children will eat without fussing since it is full of flavor and easy to cook. It is basically dumping everything in a big pot and letting it boil for a while. But before we get into the Congolese recipe, let's talk more about cassava leaves.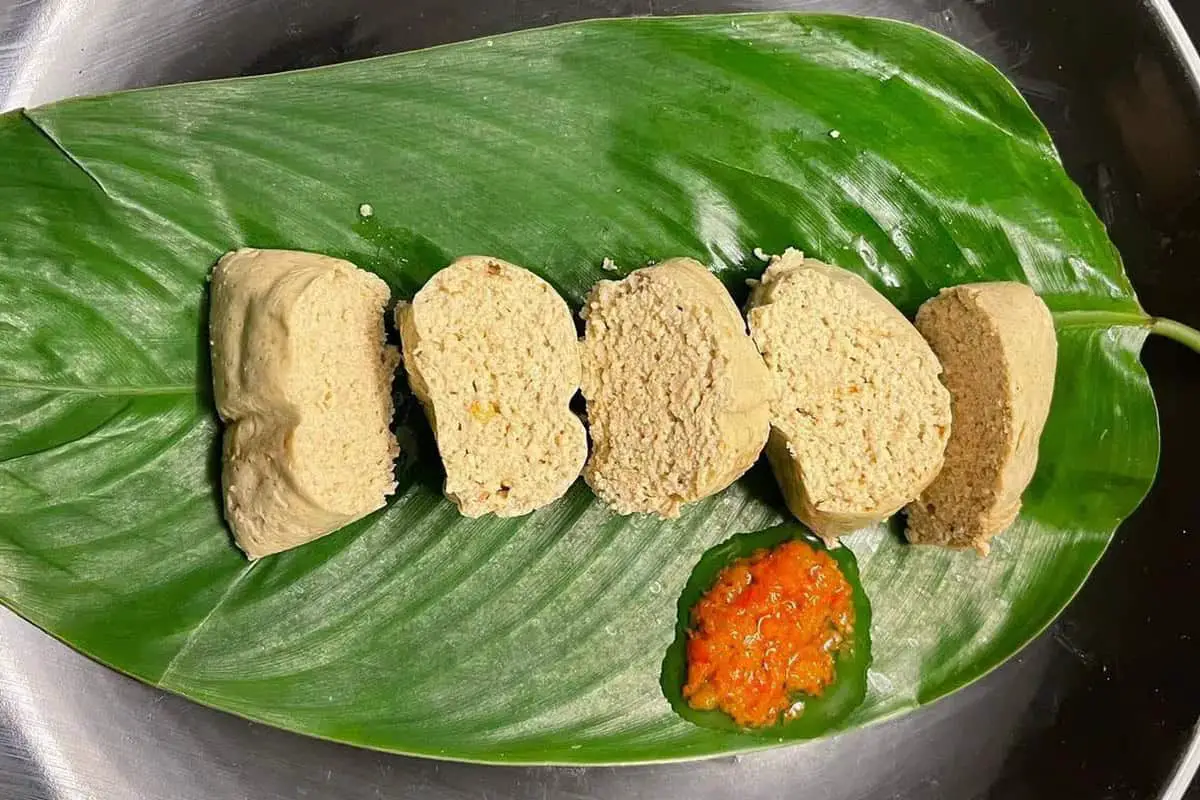 A Congolese recipe full of nutritional values ​​and appreciated by the Congolese. Concocted with smoked fish Mbika in a tomato sauce, easy to make even for beginners in the kitchen.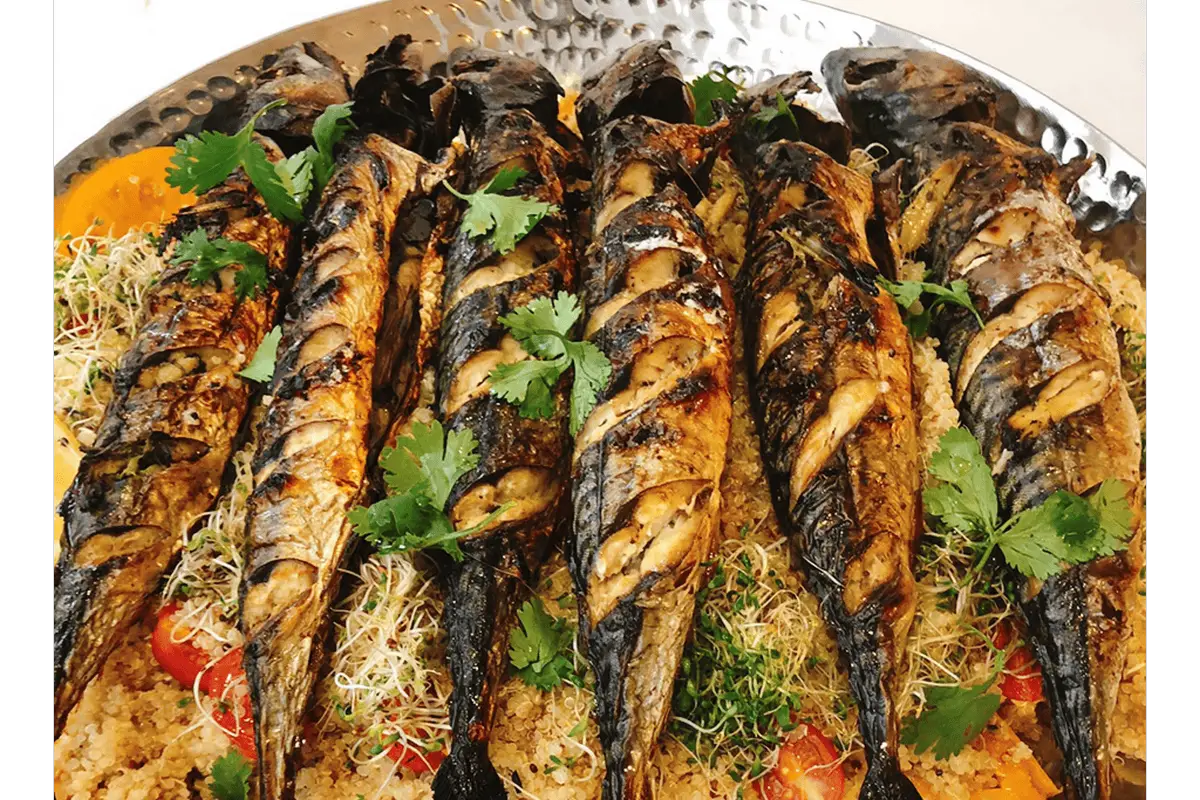 What is your go-to summer snack? Mine is fried cassava bluefufu (yucca). You will find lots of cassava at your local grocery store during the summer. These roots need to be cooked within a day or two of buying them since they spoil quickly.
​I simply boiled them with my favorite herb or spice and lightly fried them in a sauce pan. You can eat them as is or deep them in your favorite sauce.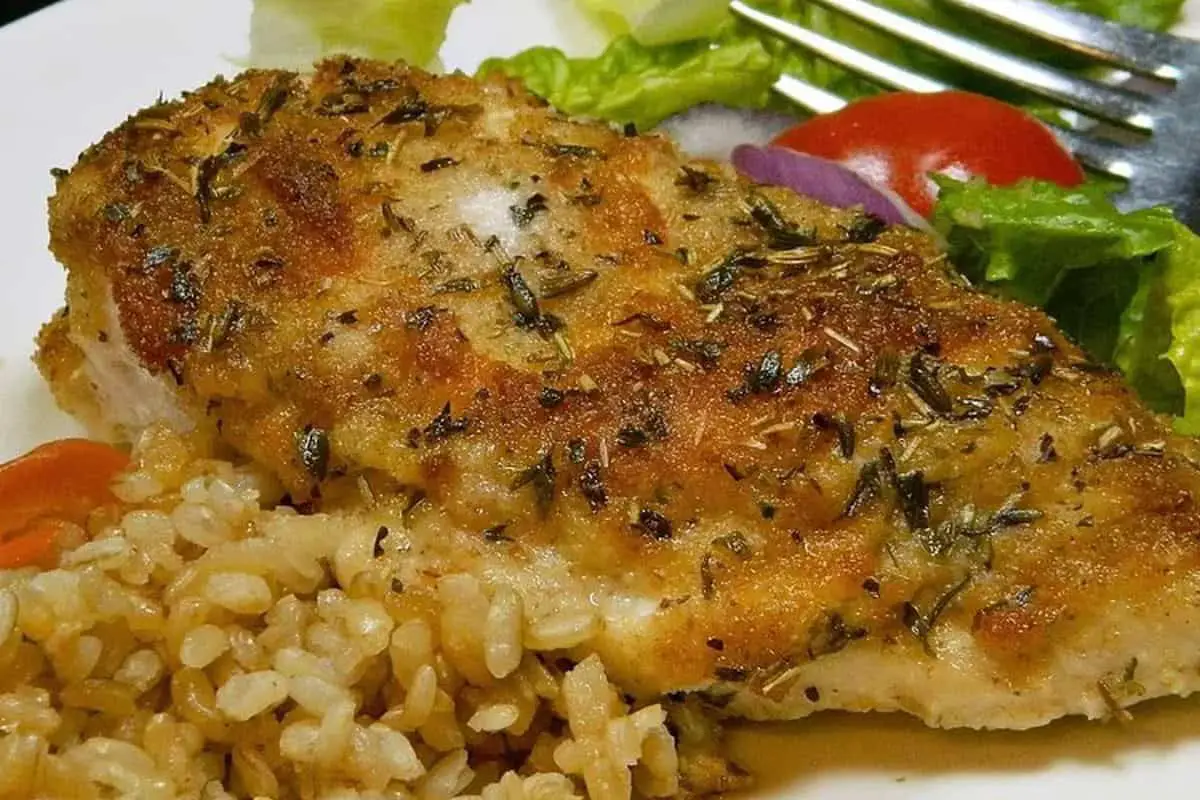 This chicken breast Congolese recipe with mayonnaise, Parmesan cheese, bread crumbs, and herbs is a true tried-and-tested Congolese recipe! I remember seeing an ad on TV about cooking with mayonnaise and decided to give it a shot. I've made it with just the mayonnaise on top and it really locks the moisture into the chicken. The bread crumbs and cheese are a must for me; they complement each other very well.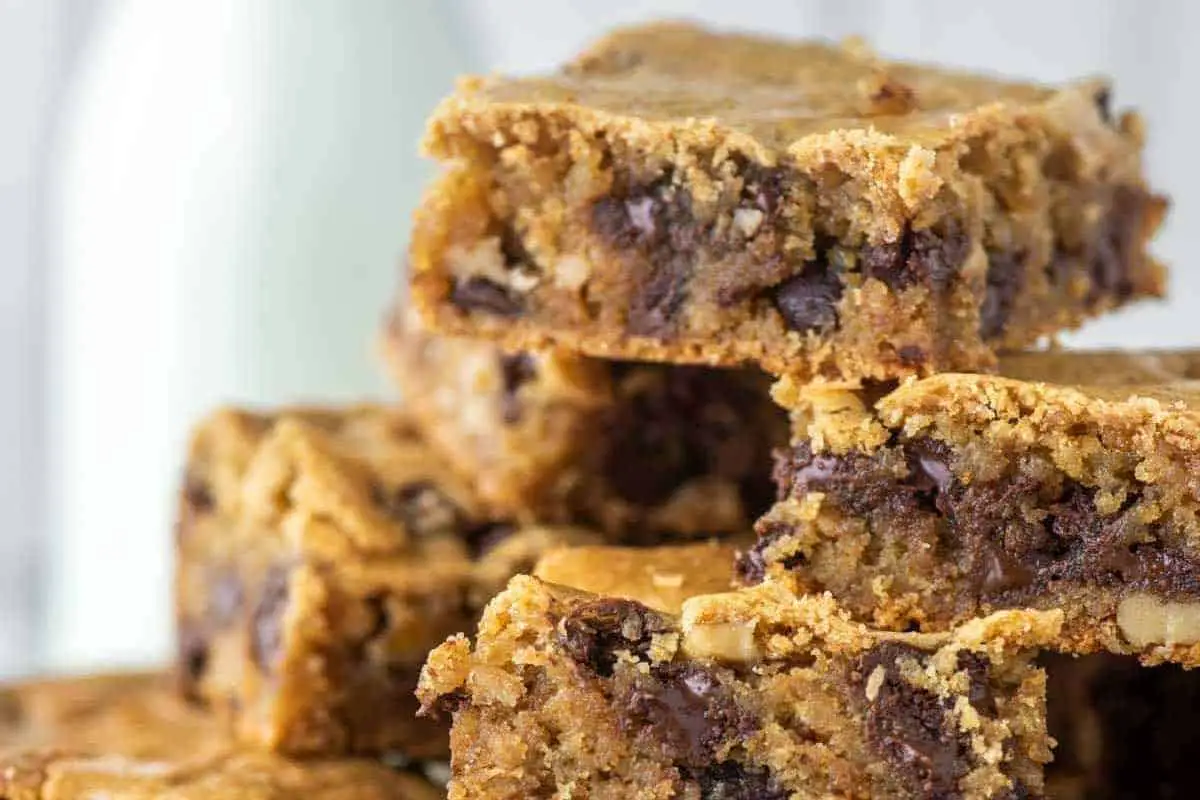 Handed down from my grandma, these Congo Squares or chocolate chip blondies are a mixture of butter, brown sugar, eggs, flour, chocolate chips and nuts. They are perfect for a party.
For those that have never heard of Congo Squares they are a simple mixture of butter, brown sugar, eggs, flour, chocolate chips and nuts. They are really just another name for chocolate chip blondies or sheet pan cookies. You can call them whatever you want, but we call them Congo Squares.
Either way these are the best blondies Congolese recipe out there. They're best served slightly warm and maybe with some vanilla ice cream on top, but you choose how you want to eat them!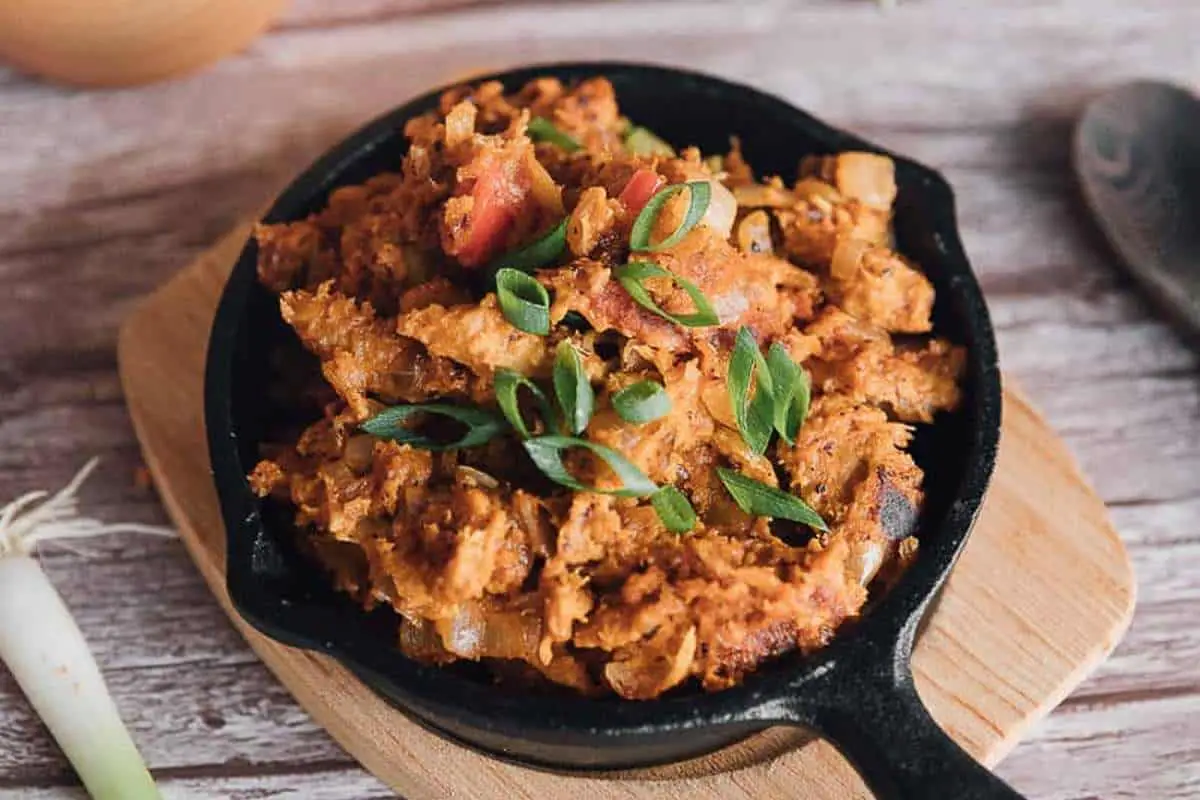 Our vegan take on Poulet Moambe from the Democratic Republic of the Congo uses plant-based chicken coated in a rich tomato and peanut butter sauce flavored with onion, garlic, chili flakes and ginger. This easy vegan chicken Congo food works nicely with a side of rice and vegetables.
We thought we'd try our hand at making the national Congo food, which is Poulet Moambe. Traditionally, this Congo food is made with chicken simmered in a palm oil and spices. Normally, we wouldn't consider turning such a meat-centric dish vegetarian.
However, we decided it would be an interesting challenge, and also an opportunity to try out a plant-based chicken and see how it fared.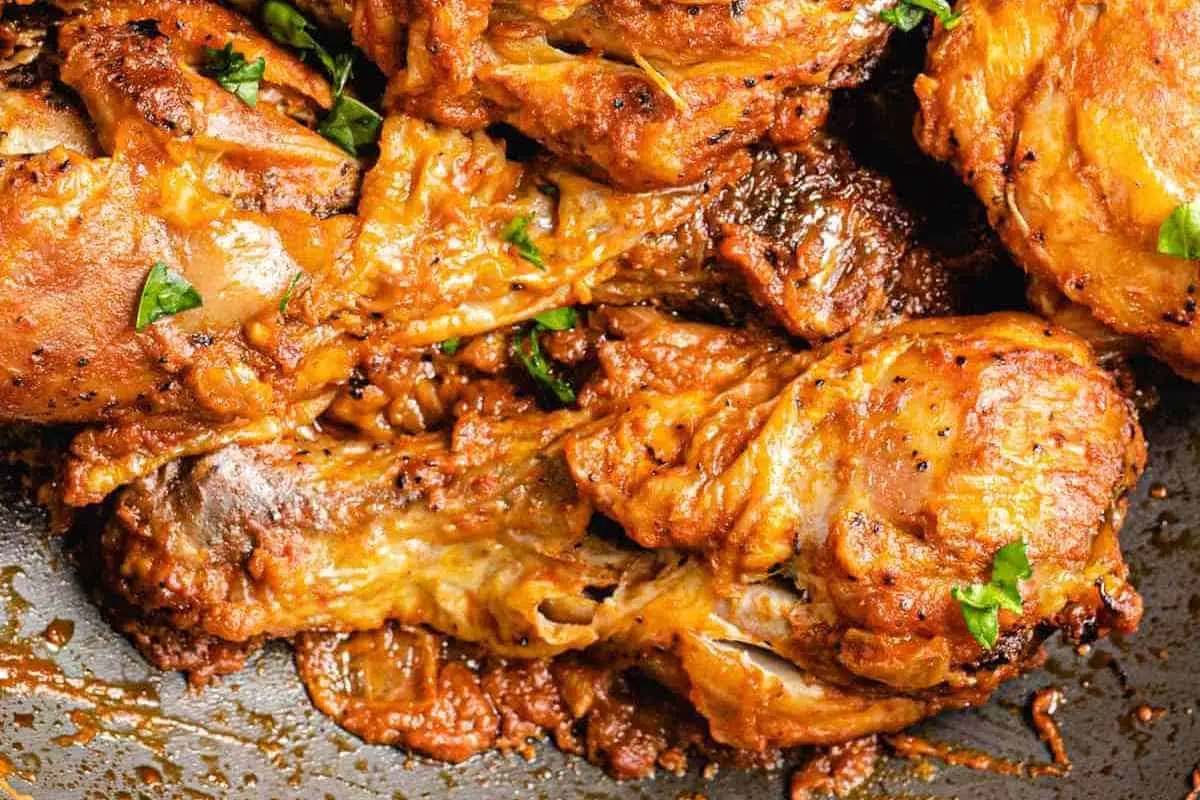 Moambe chicken (Poulet Moambe) is a savory and versatile Congo food that has an exciting and unique taste! Moambe chicken is a delightfully tasty chicken dish native to Central Africa. Also called 'Poulet Moambe,' this savory Congo food is deemed the national dish of both Congos – The Republic of Congo and the Democratic Republic of the Congo.
Interestingly, Moambe chicken is also considered the national dish of Angola (moamba de galinha) and Gabon (poulet nyembwe). It is also a household name in Belgium.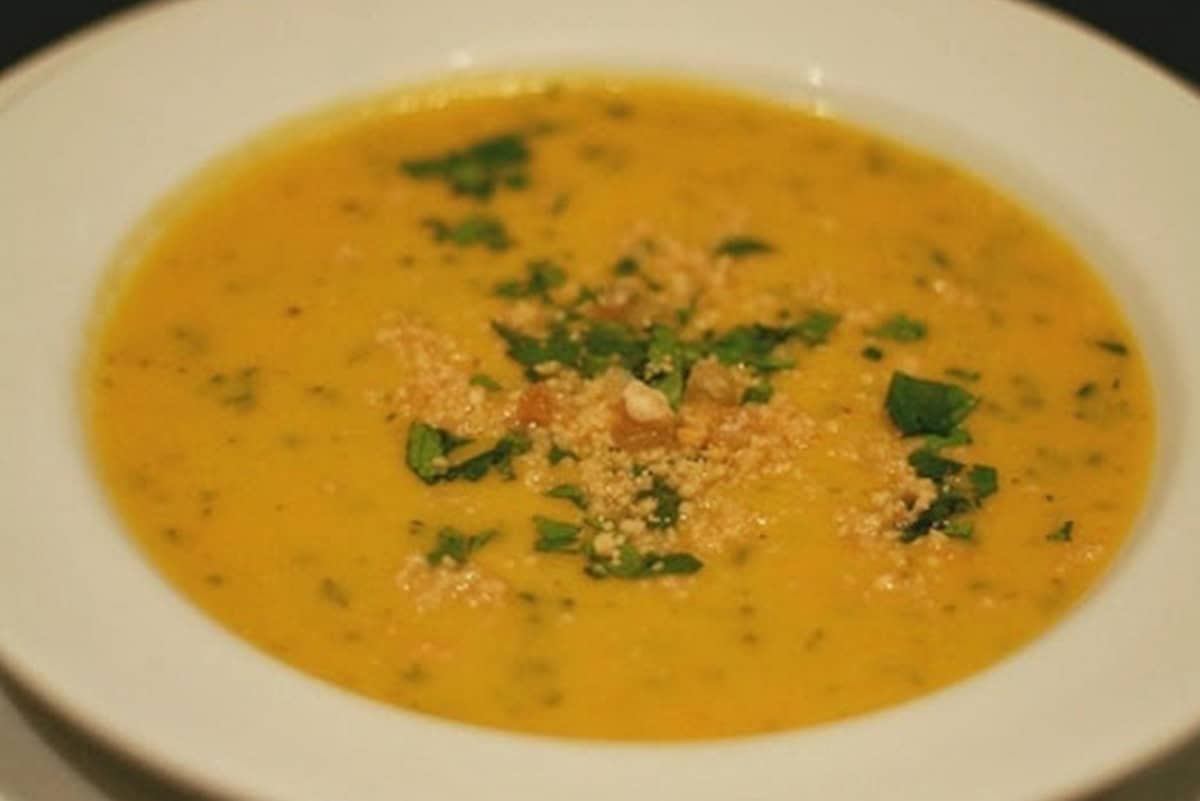 I made this soup not spicy, but you can certainly add spice to it by adding the hot chili peppers or cayenne pepper (listed as optional!). This soup is like a peanut-sauce-meets-chicken-soup. It is very easy to make, and it is very exciting to make a traditional Congo food! The soup is very tasty; don't add too much salt or you will loose the wonderful flavor of the spicy peanut and vegetables.
The traditional and common oil to use for Congolese cooking is Palm Oil, but vegetable oil will do fine in its place. This soup can be made relatively healthy: use less / no sodium choices for the peanut butter, and also use fresh tomatoes instead of canned.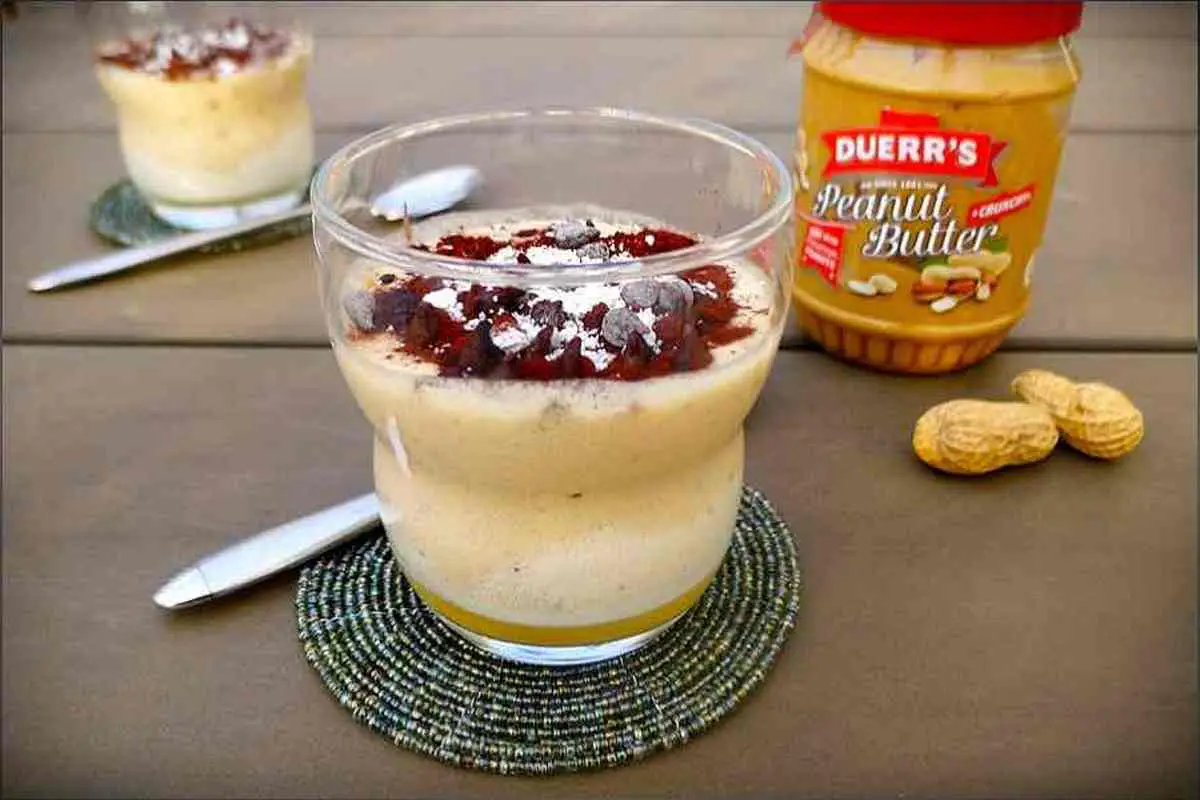 This mousse is a typical dessert from the Republic of Congo. It is composed of vegetable gelatin, cream, cocoa powder, sugar, egg whites (like any mousse) and a large amount of peanut butter.
This preparation is very simple and is served throughout the country all year round, both daily and for festive occasions. It is the perfect way to end a meal as it ensures that everyone at the table ends up satisfied, one of the great powers of peanut butter.
Summing Up: Congolese Recipes and Congo Food
Congolese recipes are a rich blend of ingredients, herbs, and spices combined to create some of the most flavorful dishes in the world. From plantains to fish, Congolese recipes are a true tastebud delight. Whether you're looking for an easy weeknight dinner or an exotic dish for a special occasion,Congolese recipes have something for everyone.
As you explore these delectable dishes of Congo foods, remember to bring your appetite and an open mind – you'll be glad you did. As the Congolese proverb says, "a meal without spice is like a market without customers" – enjoy the richness of Congolese recipes and be transported to a flavorful new world!
The Congolese recipes we've explored in this article prove that the celebrated flavors of this region are as diverse as they are delicious. With the proper ingredients and a little creativity, anyone can bring these flavorful dishes to life. So, what are you waiting for? Go ahead, put on your chef's hat and dive into a world of tantalizing tastes.
---
You May Want to Join Our Boondocking Group on Facebook For More Information
You May Want to Join Our Campfire Recipes Group on Facebook For More Information
Discover our unique product testing journey at Our Big Escape. We bring real-world experiences and adventures into every review, ensuring authenticity and reliability. Dive into our process at
How We Test Products: A Journey of Discovery and Trust
, where every product is an adventure tested.