Last updated on September 27th, 2023 at 12:42 am
The unique Lesotho recipes, rich in history and traditional flavors, are sure to tantalize your taste buds. From the classic Mopho to the savory Seswaa, this small southern African nation has an array of traditional Lesotho foods that will surprise and delight.
In this article, you'll learn more about the culture, history, and traditional Lesotho recipe that make Lesotho's food a delicacy around the world. Discover more about what makes Lesotho so special in food culture, including the use of locally sourced ingredients, and special occasions when Lesotho recipes are served.
Along the way, you'll get to try out some classic Lesotho recipes and enjoy the culture of a country that has been shaped by its cuisine. So what are you waiting for? Let's start exploring Lesotho's delicious food!
Lesotho food like other countries is a reflection of the culture, customs and traditions of a particular country. Not many people know about the unique and diverse cuisine of Lesotho, a small country located in southern Africa. With a unique blend of African, Indian, and British influences, Lesotho has an impressive and colorful food history full of flavorful and nutritious Lesotho foods.
In this article, readers will find out how the Lesotho food has evolved over the years, discover some of the traditional Lesotho recipes, and learn about the ingredients typically used in Lesotho's cooking. So, join us as we go on a culinary adventure and learn all about Lesotho food history.
---
Want more ideas to round-out your Recipe Box?
A lot of great options are in these posts!
---
Delicious Lesotho Recipes You Can Prepare In Minutes
---
---
check out our video
---
---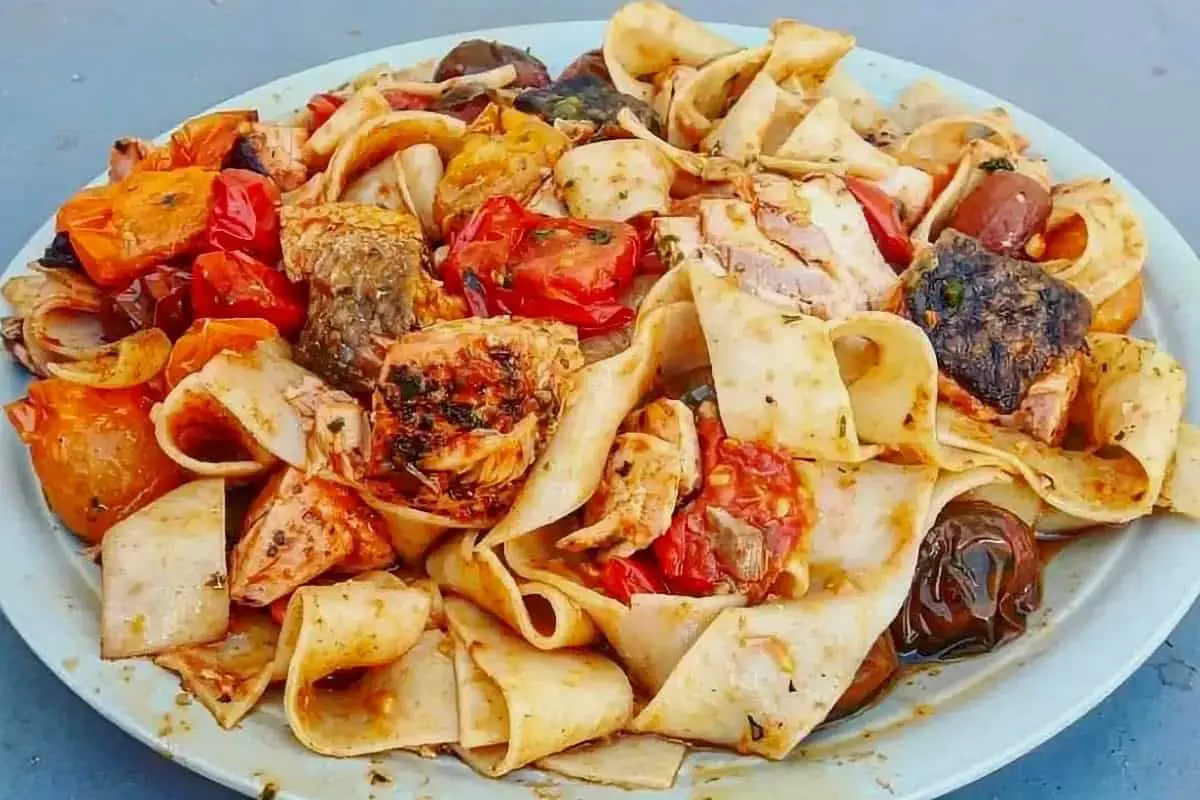 Lesotho foods with pasta are traditionally served big, packed with loads of flavor and will always leave you begging for more. No Rules Cafeteria head chef Khanya Mzongwana promises her grilled Lesotho trout pappardelle is a family dinnertime pleaser.
Made with love and a beautiful balance of flavor, the cook believes that magic happens when you combine the powerful, rich taste of trout with a nice doughy pappardelle pasta. She uses exclusively local produce to make this classic Lesotho food.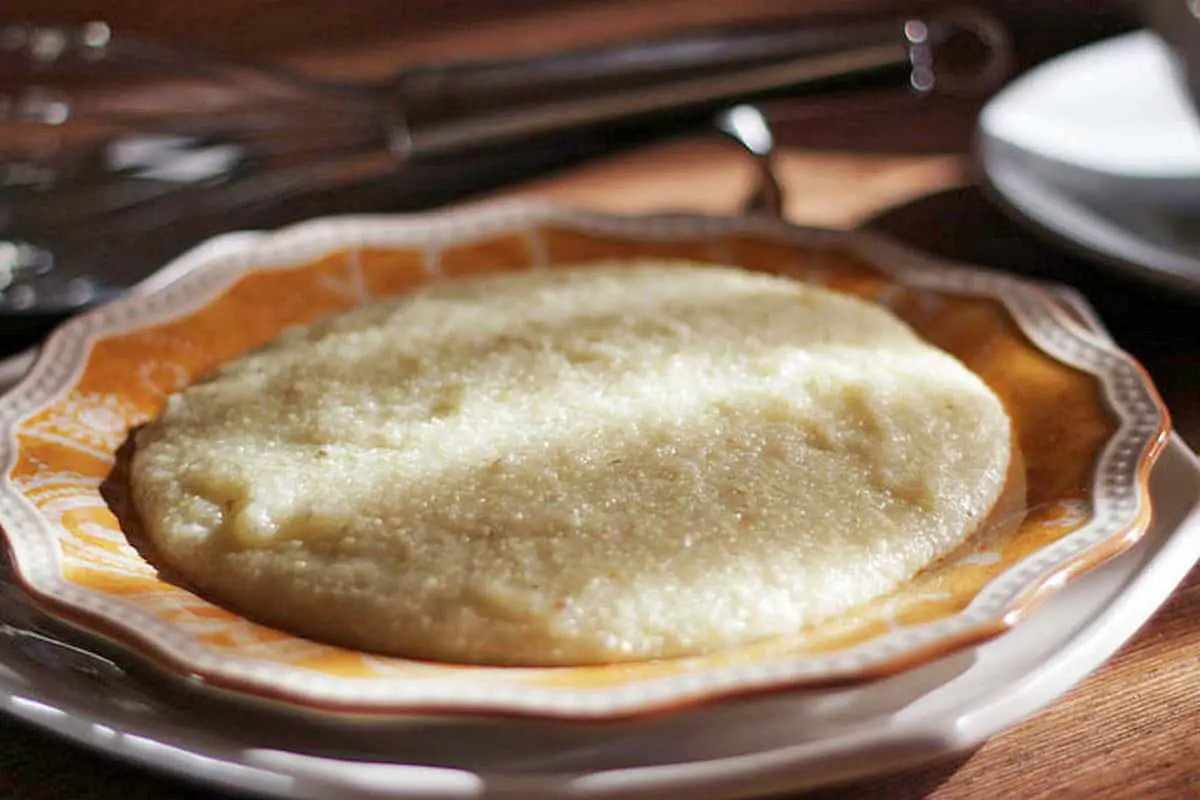 If you ask me, some of the best Lesotho food is soft and mushy – mashed potatoes being the prime example. So I'll you what I told him. Papa, a stiff white porridge from Lesotho, is not that unusual. Especially if you eat grits for a living, which – apparently – many people do, here in the south.
The best way to approximate the Lesotho recipe for Papa is by simply taking grits – the white ones – and make them a bit thicker than usual. When you're done whisking, whisking, whisking, you'll have a beautiful, scoopable papa – not unlike polenta in texture.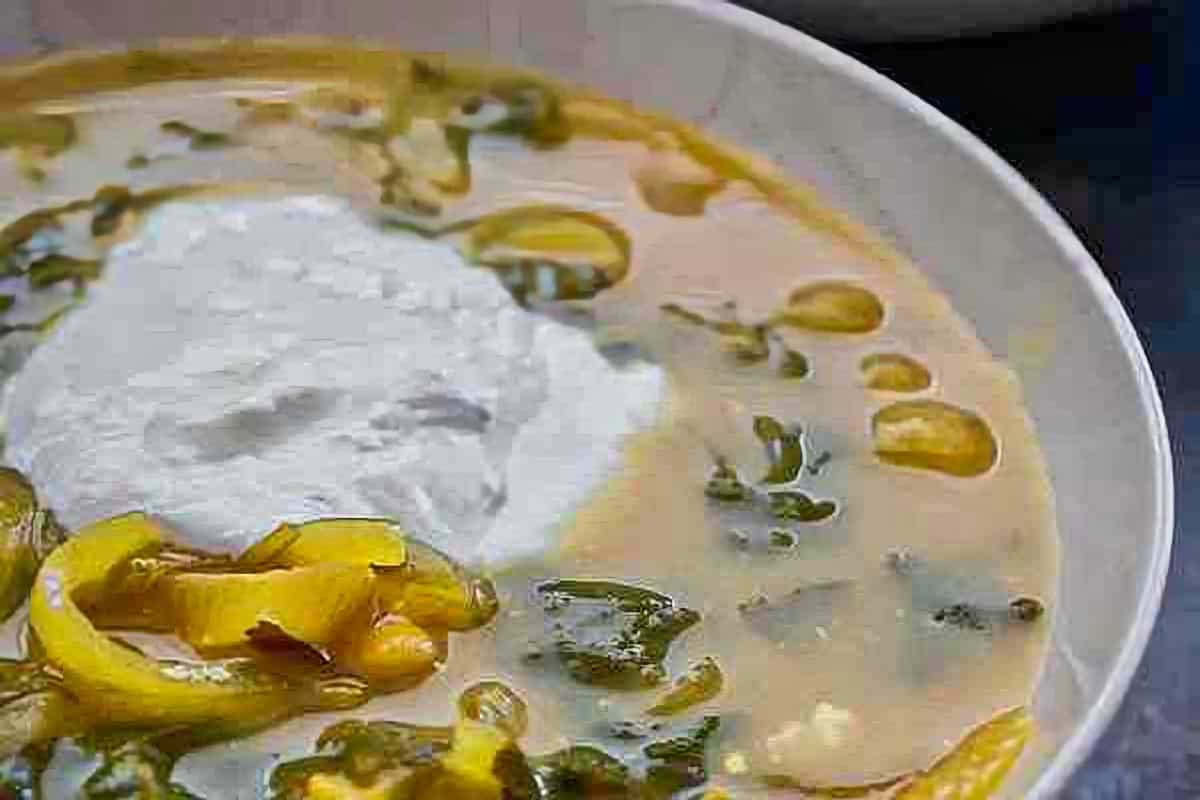 Spinach and tangerine soup, or Butha-Buthe, comes from the country of Lesotho. Lesotho is a landlocked nation in the southern part of the African continent and bordered on all sides by the country of South Africa.
The soup is a typical vegetable-based Lesotho recipe made of split peas, spinach, tangerines, chicken broth, onion, turmeric, parsley and cumin. Spinach and tangerine Soup is a simple, traditional Lesotho food served by the Lesotho people.
Spinach and tangerine Soup is often called Butha-Buthe, as it is associated with the Lesotho city with the same name. The soup is made by soaking split peas and adding them to a pot of broth. Meanwhile the onions are softened and mixed with turmeric and rice flour and then mixed in with the broth.
The sauce thickens while cooking and greens such as spinach, cilantro and parsley are added. Juice and zest from tangerines give the soup a complex and light flavor and a dollop of yogurt is added just before serving.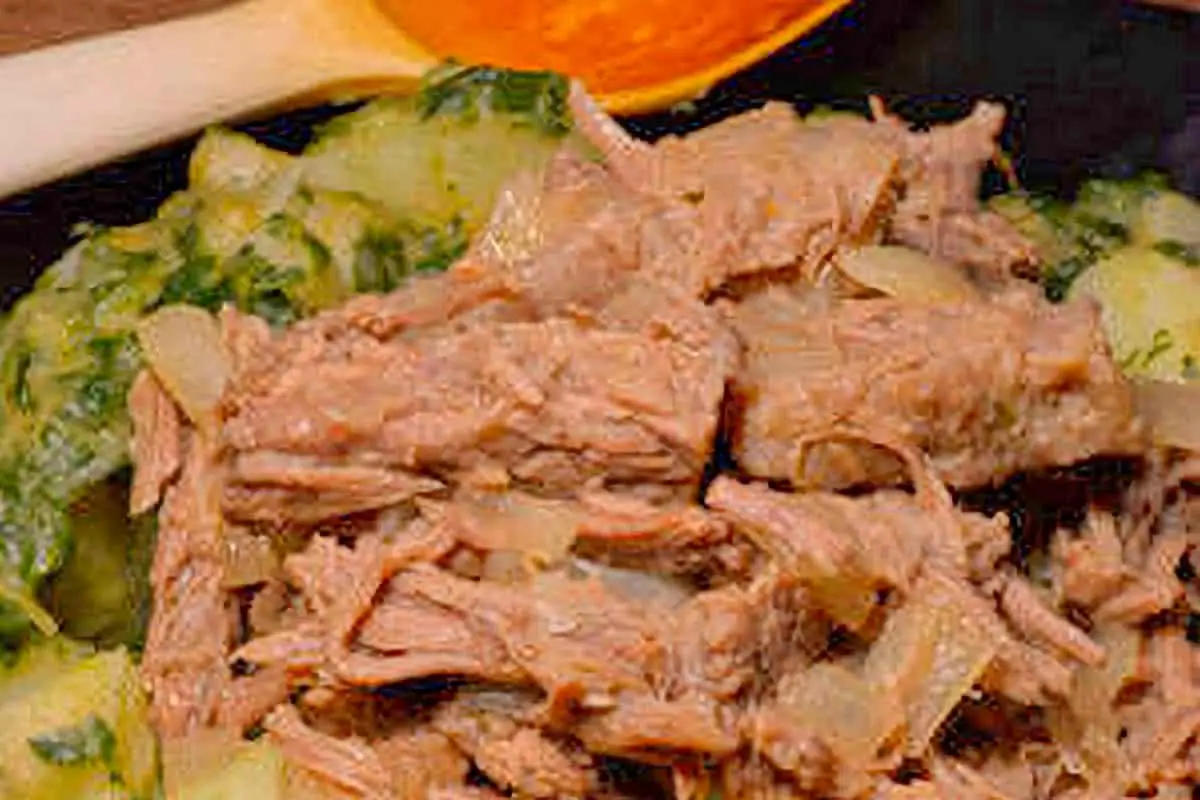 Lesotho Bashed beef with morongo potatoes would be served on special occasions there. Beef is a luxury and this Lesotho food would be made when a prized cattle was slaughtered. Many Basotho live rural and have their own small herds. The bashed beef Lesotho recipe is called Lekhotloane and is often served with boiled potatoes mashed with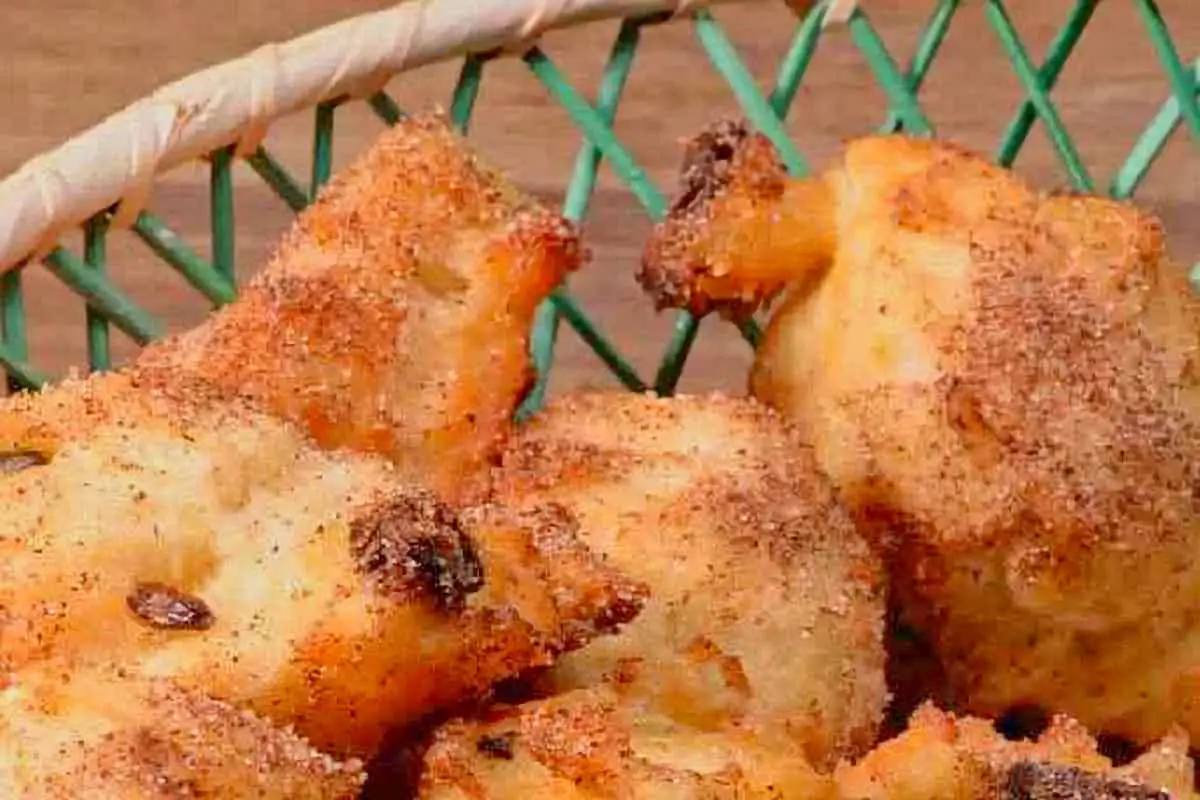 Lesotho cinnamon rolls are called Makoenva, but they are really just the Lesotho recipe for fried dough with some raisins, and then rolled in cinnamon and sugar straight out of the fryer. What ever you call them, they are yummy. We enjoyed them with a cup of rooibus tea that turns out has 50 more antioxidants than green tea.
It was a lovely ending to our Lesotho meal. These are quick and easy to make for a quick snack or dessert for any occasion.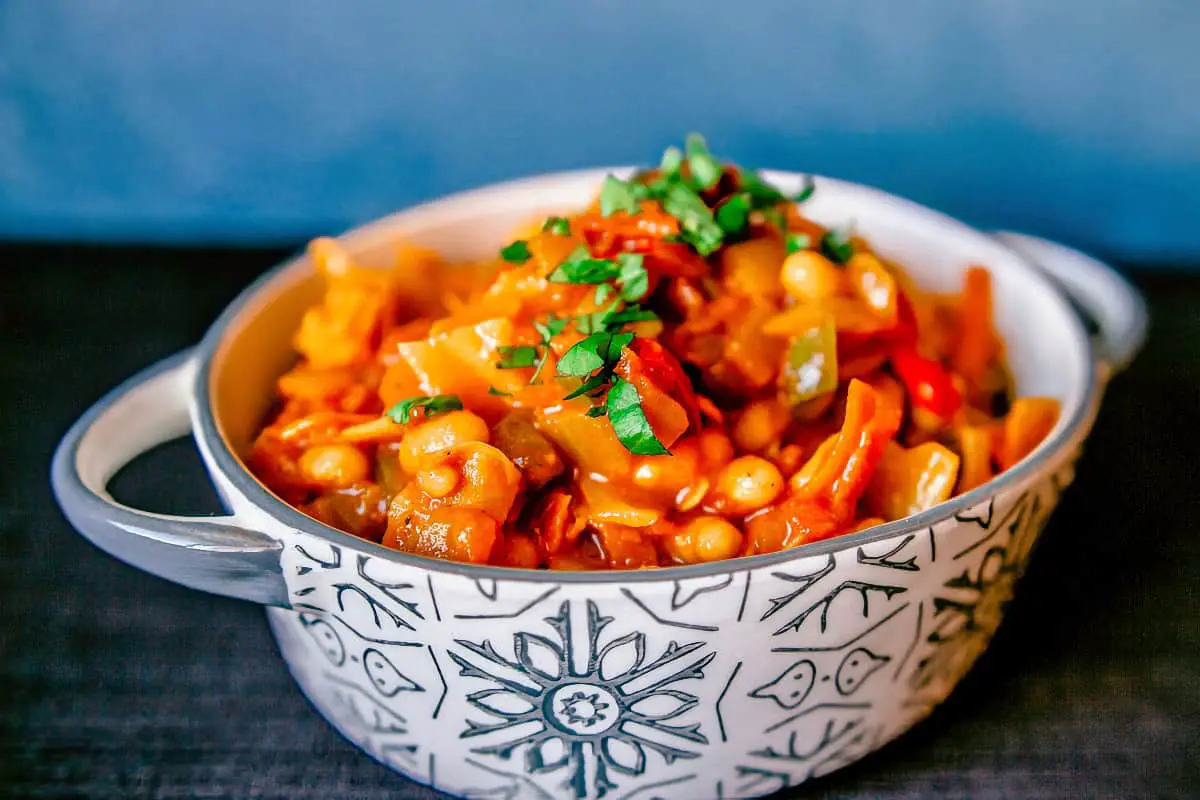 If you are looking for a versatile Lesotho recipe nothing really beats this spicy chakalaka recipe. It can be used as a side, a salad or even a main paired with some meat and pap (South African maize porridge). This South African spicy vegetable relish has a really vibrant flavour with the crunchy vegetables and the sweet and sour curry sauce. It is also completely vegan and gluten free…Bonus!
The origins of the Lesotho food is a bit murky but it is thought that it originated in the townships of Johannesburg around the gold mines where mineworkers would create a stew consisting of tinned produce and any fresh vegetables they could obtain with chili.
This was eaten with pap. Today it is a very popular dish to accompany a braai (barbeque). It can be eaten cold as a salad or it can be heated. Spicy chakalaka is best served the day after making it to allow the ingredients to mingle and get to know each other.
Summing Up: Delicious Lesotho Recipes You Can Prepare In Minutes and Lesotho Food
Lesotho's cuisine is not just flavorful and diverse, but part of the history and culture of the nation. From the traditional papa and shepherd's pie to the more modern chakalaka and chicken livers, from mokhomo and moroho to serobe and saoto, Lesotho's recipes offer a unique and delicious taste of the country. As Lesotho continues to grow and develop, more and more delicious recipes are sure to come. Through exploring these foods, we can gain a better understanding of the vibrant culture of Lesotho and its people. So, to truly appreciate all that Lesotho has to offer, why not have a taste and explore Lesotho's delicious recipes? We may just discover something new and unexpected. As Nelson Mandela once said, "If you talk to a man in a language he understands, that goes to his head. If you talk to him in his language, that goes to his heart." Let's make a journey to the heart of Lesotho: its cuisine.
Lesotho recipes are a treasure chest of culinary delights that are both delicious and rich in culture. From the mouthwatering syrups to the exciting stews, the flavors of Lesotho are sure to please anyone, no matter their taste. Not only do they make a great addition to any meal, but they can also provide a window into the passion and art of Lesotho cooking. "Lesotho food is not so much about the ingredients, but the enthusiasm and love thrown into each dish," says Thabang Mahaoane, the head chef at a local restaurant. Whether you're looking for a savory one-dish meal, a sweet treat, or a quick snack, Lesotho recipes will never let you down. So, explore the flavors of Lesotho and let your taste buds do the talking.
---
You May Want to Join Our Boondocking Group on Facebook For More Information
You May Want to Join Our Campfire Recipes Group on Facebook For More Information
Discover our unique product testing journey at Our Big Escape. We bring real-world experiences and adventures into every review, ensuring authenticity and reliability. Dive into our process at
How We Test Products: A Journey of Discovery and Trust
, where every product is an adventure tested.