In Lebanon, the kitchen and traditional Lebanese recipes handed down through generations is the heart of the home. Food is a central part of Lebanese culture and is used to celebrate important occasions, show hospitality, and express love. Lebanese cuisine is healthy, flavorful, and based on fresh ingredients
Traditional Lebanese Recipes – A Healthy Cuisine
If you're interested in cooking up something different, it's worth giving Lebanese food a try. This form of Middle Eastern cuisine has been around since ancient Phoenicians, but it's still popular today thanks to its delicious authentic Lebanese recipes and fresh ingredients. The typical Lebanese diet consists of plenty of whole grains, legumes, fruits, and vegetables, as well as meat and fish dishes cooked in olive oil rather than butter or animal fat.
In addition to its distinctive taste, Lebanese food has a fascinating history that goes back many centuries. Here is some information about what it means to be Lebanese in your kitchen!
The most popular Lebanese food choices include hummus, tabbouleh, kebabs, and Fattoush. Many traditional Lebanese recipes are served with pita bread. When preparing a meal for someone who's fasting, make sure you know what food they're avoiding. It's also customary to serve an appetizer at the beginning of a meal.
Like many other cultures, people in Lebanon use various spices like cumin, turmeric, pepper, and cardamom in their cooking. Lamb, beef, chicken, seafood (especially fish), vegetables (fresh tomatoes, onions), chickpeas, eggs, olive oil, and yogurt are staples of Lebanese food. Rice, quinoa, beans, lentils, and fresh herbs are popular too.
Traditionally Lebanese food doen't include dessert because sweets were saved for special occasions such as Eid al-Fitr (marking the end of Ramadan) or birthdays. But in todays world of Lebanese food, sweets like baklava can be found in restaurants and homes alike!
5 most popular dishes in Lebanon
1. Hummus
These authentic Lebanese recipes is made of cooked and mashed chickpeas (or fava beans). The name hummus comes from Arabic, meaning chickpeas. Hummus is often garnished with olive oil, tahini, parsley, pine nuts, sumac, or paprika. It can be served as a dip with pita bread (along with olives) or mixed into rice or salad. It is sometimes eaten with raw vegetables instead of pita.
2. Tabbouleh
This is one of the popular traditional Lebanese recipes made of mint, Parsley, tomatoes, and other yummy stuff. It's usually served as a side dish for shawarma. You can also serve with Lebanese mezze, an assortment of dips and salads meant to be shared with others.
3. Labneh Creamy Yoghurt Spread
Another great breakfast authentic Lebanese recipe is labneh, a cultured milk product known as yogurt cheese. Labneh tastes really good when mixed with thyme, salt, pepper, and olive oil. There are many variations of labneh, including labna, quark, and white cheese.
4. Muhammara Roasted Red Pepper Dip
This Lebanese food is a deep red-purple dip is made with roasted red peppers, walnuts, garlic, pomegranate molasses, and spices such as cumin. It's typically eaten alongside falafel or kebabs.
5. Kafta Kabab Mixed Meat Kebab
Kafta Kabab is a common Lebanese street food and lunch dish. They're small pieces of ground beef mixed with onions, parsley, bulgur wheat, eggs, and fresh breadcrumbs, then shaped like sausage links before they're grilled on skewers. This is a traditional Lebanese recipe that has been for 1000's of years.
5 Most Asked Questions About Lebanese Food
1. What Are Some Lebanese Foods I Can Eat if I'm Vegetarian?
Vegetarians have a variety of options for Lebanese food, such as hummus, falafel, tabbouleh, baba ghanoush, zucchini fritters (known as socca) roasted eggplant salad (known as moutabal), eggplant with yogurt sauce (known as baba ghanoush) and more.
2. What Is a Great Traditional Lebanese Recipe to Make at Home?
One great authentic Lebanese recipe to make at home is a healthy vegetarian sandwich called muhammara. This dish combines roasted peppers, walnuts, pomegranate molasses, olive oil, and spices for a savory treat. It's usually served as an appetizer or used as an ingredient in other recipes.
3. Do They Eat Pork in Lebanon?
Yes, most Lebanese do eat pork. In fact, it is quite popular in several cities like Beirut and there are many very old authentic Lebanses recipes that include pork. The meat is often used in grilling kebabs and ground beef dishes like kibbeh nayyeh (ground beef meatballs). It is common to find pork in restaurants serving both Lebanese and Western cuisines.
4. What is Lebanon's most famous food?
The Shawarma is one of Lebanon's most popular Lebanese food choices. Made from shaved lamb and beef, it can be eaten wrapped in flatbread (commonly known as a lafa) or as part of a platter that includes rice and vegetables.
5. Why do people like Lebanese food?
People worldwide love Lebanese food because it's delicious, healthy, and affordable. It's a great way to add flavor to meals without adding extra fat or calories.

25 Authentic Lebanese Recipes and Foods
---
---
check out our video
---
---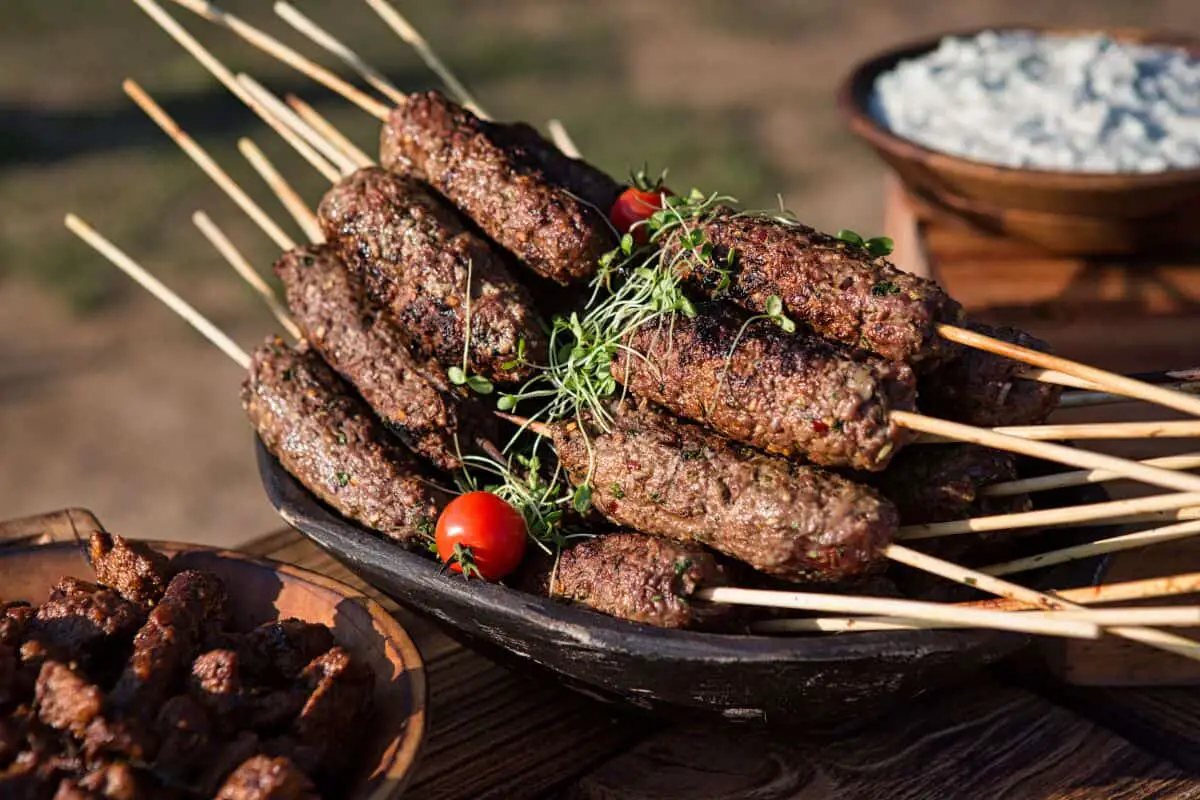 Lamb Kofta is an authentic Lebanese recipe that is made up of ground lamb, onion, garlic and different spices. They can be found both skewered and not, they can be formed into logs, patties or ball shapes. To keep this meal healthy we have chosen to serve it with a Quinoa Tabbouleh. This is a deliciously summer-time meal!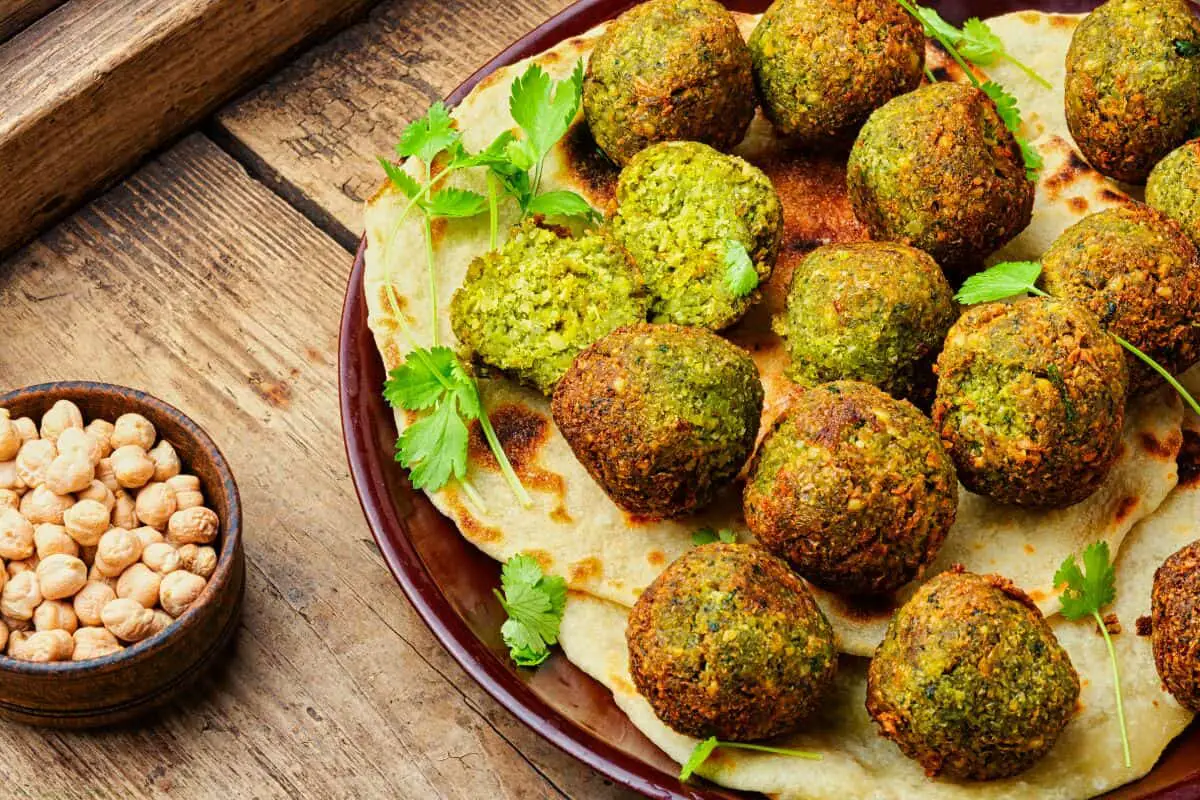 One of our favorite traditional Lebanese recipes for a satisfying lemon and herb falafel recipe, easy to make and ideal for salad bowls, wraps, pittas and dunking into dips. Falafels are another Lebanese recipe that we thought would be tricky to master but they are surprisingly easy, so much so that these lemon and herb falafels are made repeatedly and often on a whim.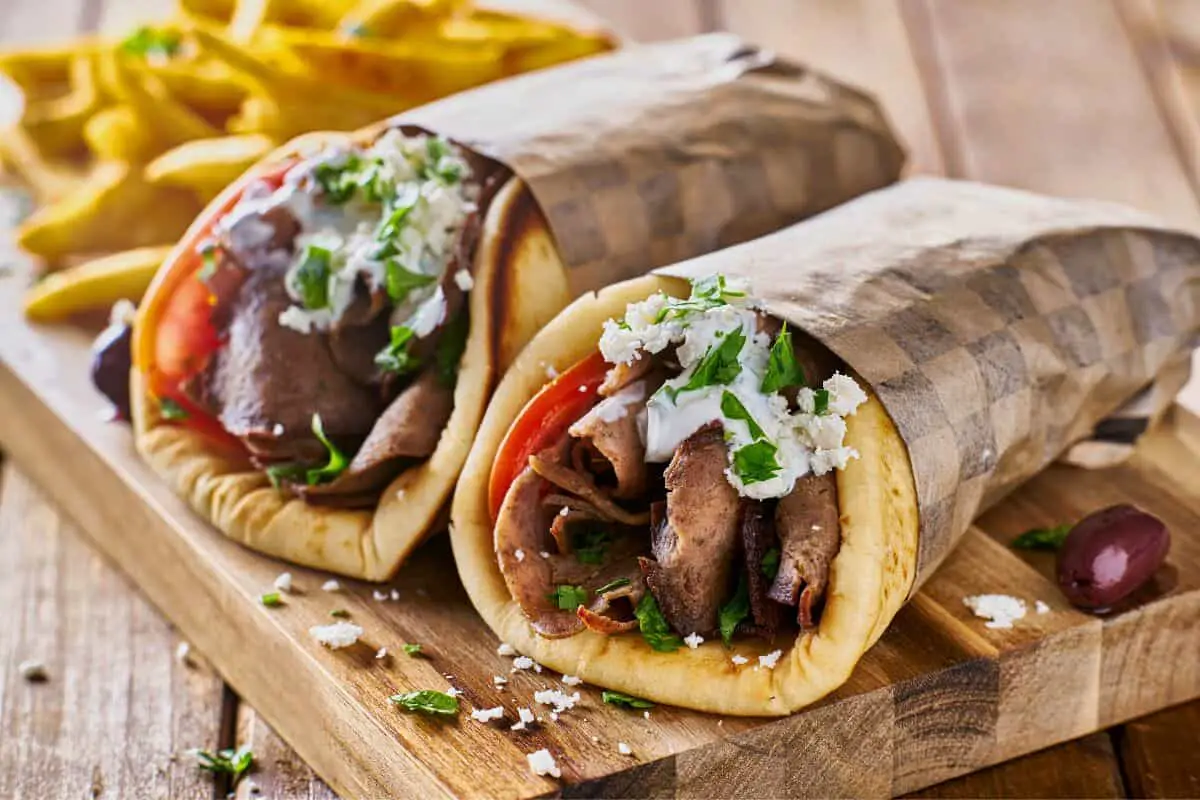 Simple authentic Lebanese recipes choice for all the lamb-lovers out there- Turkish Lamb Wraps w Turmeric Tahini! Made with savory ground lamb generously seasoned with Turkish spices and fresh mint, a slathering of labneh (or yogurt) topped with crunchy cucumbers, and end-of-summer tomatoes – this weeknight dinner is fast and easy, with bold flavors.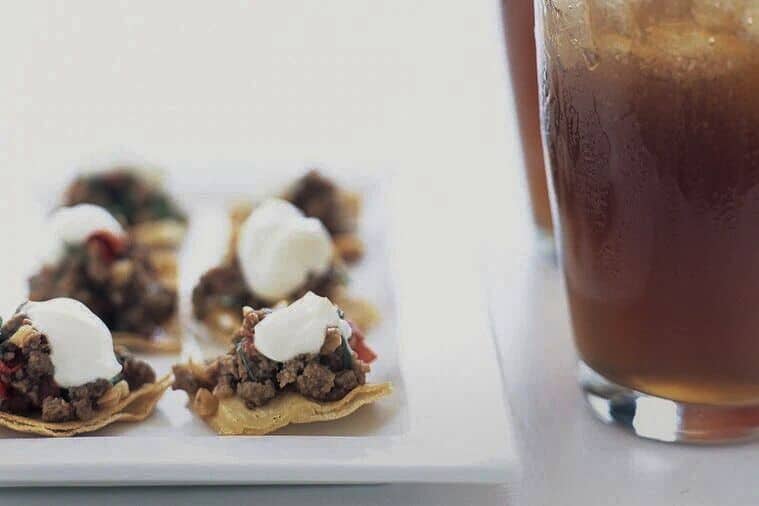 Our authentic Lebanese recipes pick for spiced lamb pita chips with whipped feta are set to be in your holiday menu! They are easy, quick to assemble and pack so much flavor. It starts out with a quick whipped feta filled with lemon + honey, homemade pita chips and a spiced lamb blend with onions and all my favorite spices.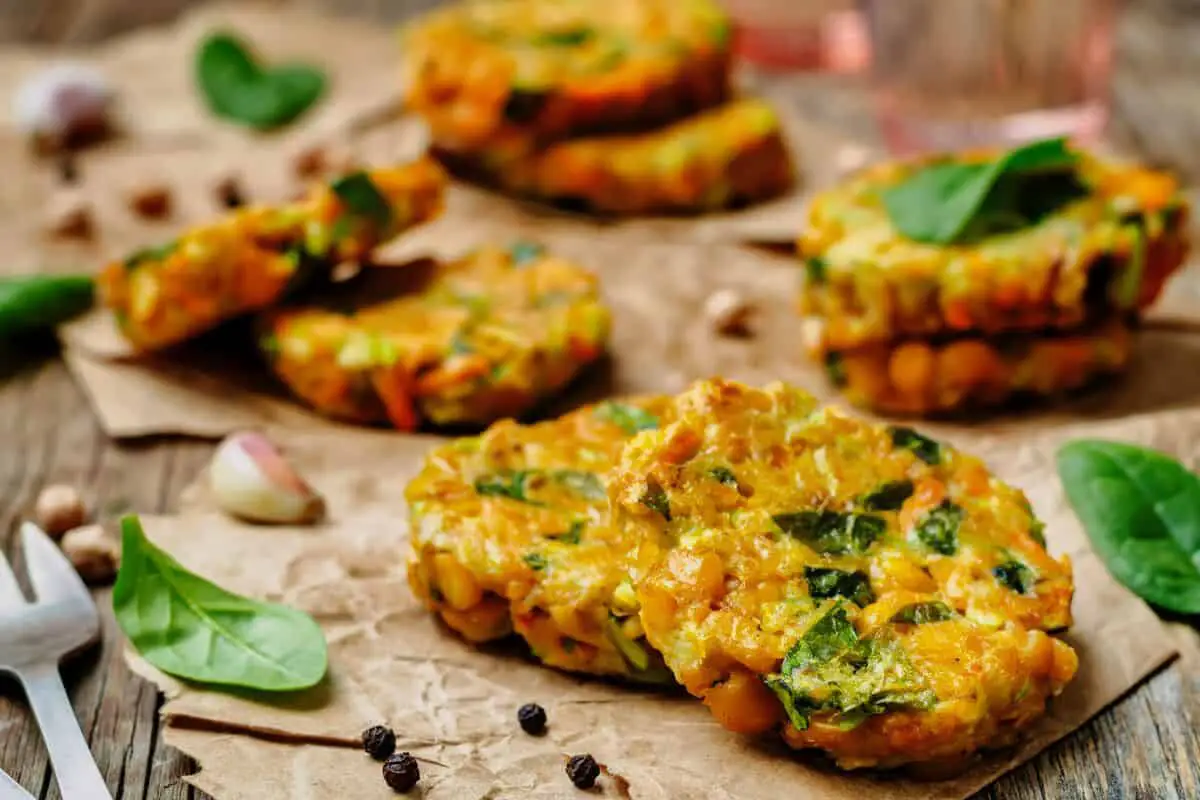 Hey, traditional Lebanese recipes for chickpea burgers, have we told you lately that we love you?! Especially in these patties with zucchini, ras el hanout and caramelized onion chutney. And to make it a total love-fest, we've added smooth and creamy hummus on the side!
One of the many authentic Lebanese recipes that is popular throughout the Middle East, it adds nuance to meats, fish, even coffee. Here, Chef Justine uses it to season shrimp to accompany her late-summer take on Fattoush, the Levantine bread salad.
You May Also Like: 30 Classic Bosnian Food & Easy Recipes To Follow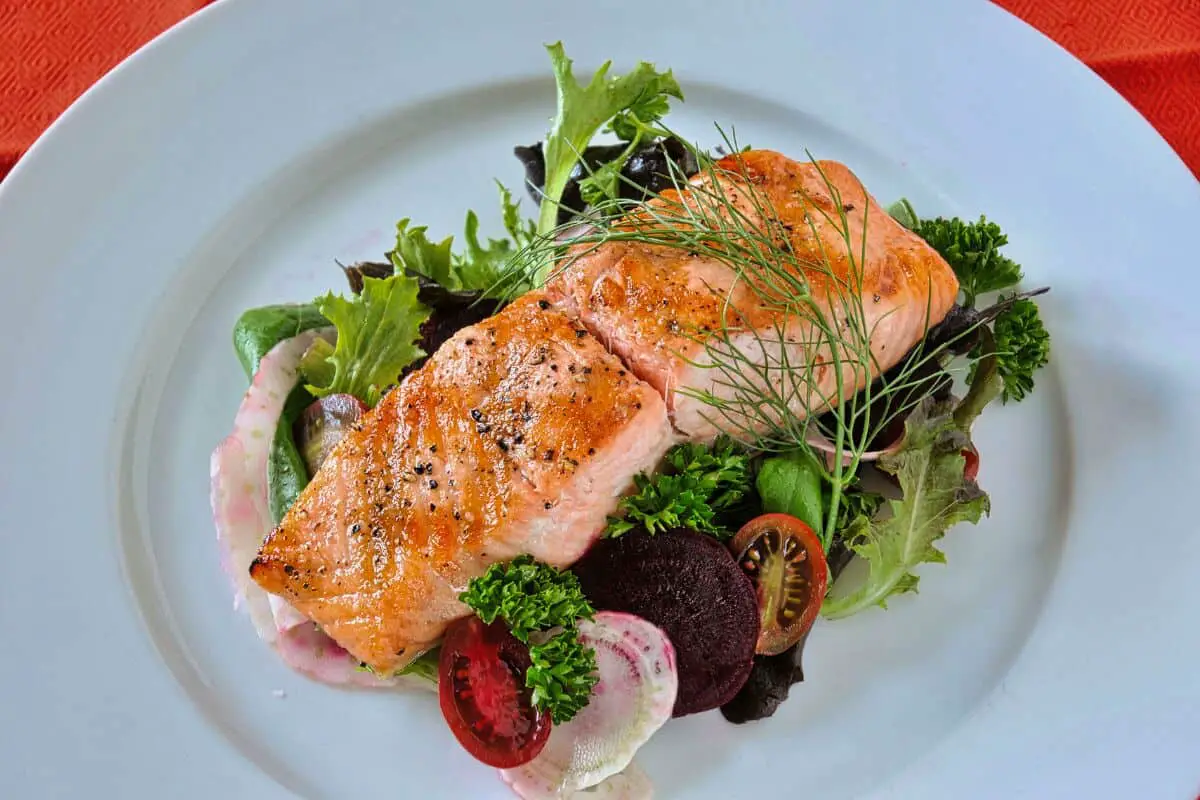 This traditional Lebanese recipes makes an effortless salad that is summer eating at its best. Crisp romaine, vibrant veggies, crunchy pita chips, and salty feta are all tossed in a tangy sumac vinaigrette, then topped with big, buttery flakes of hot smoked salmon. The best part? This meal is entirely no-cook — meaning you can whip it up on even the steamiest summer night.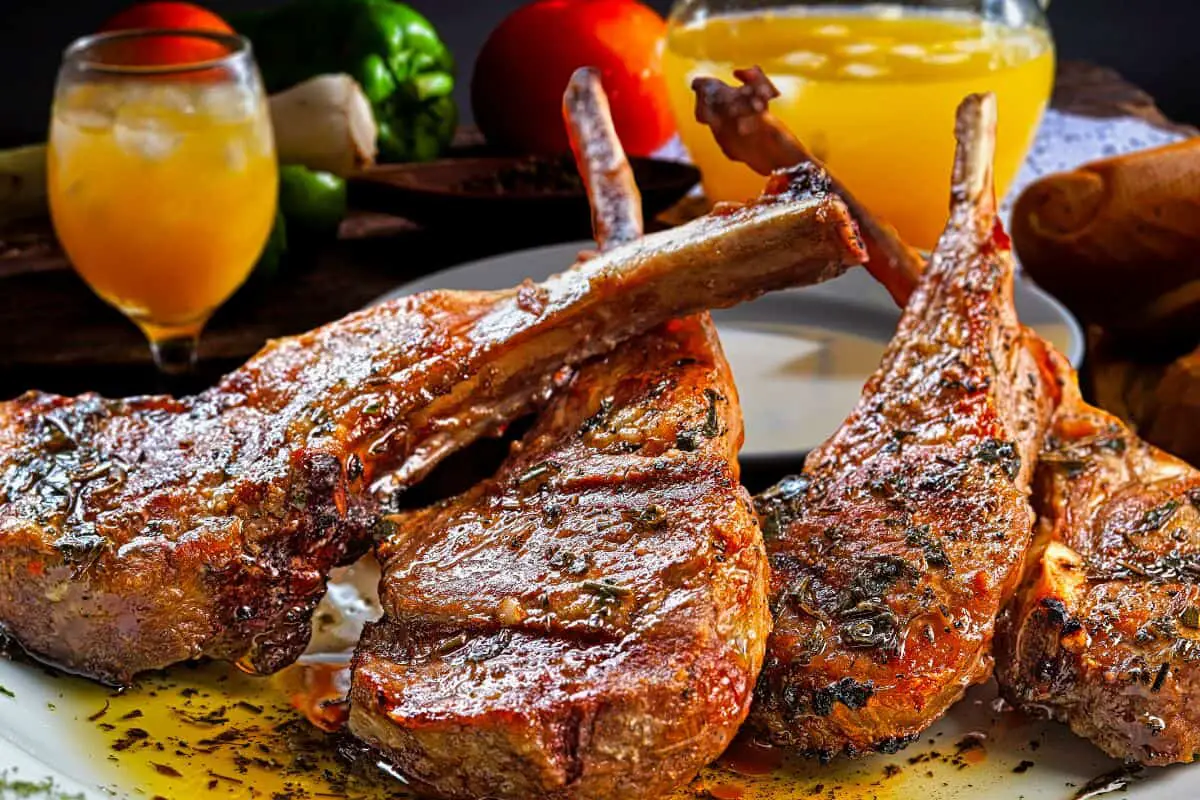 You'll be amazed by this traditional Lebanese recipe The deep flavor and luscious texture of this chickpea purée, which is enriched with crème fraîche. A buttery pan sauce and fresh mint tie everything together.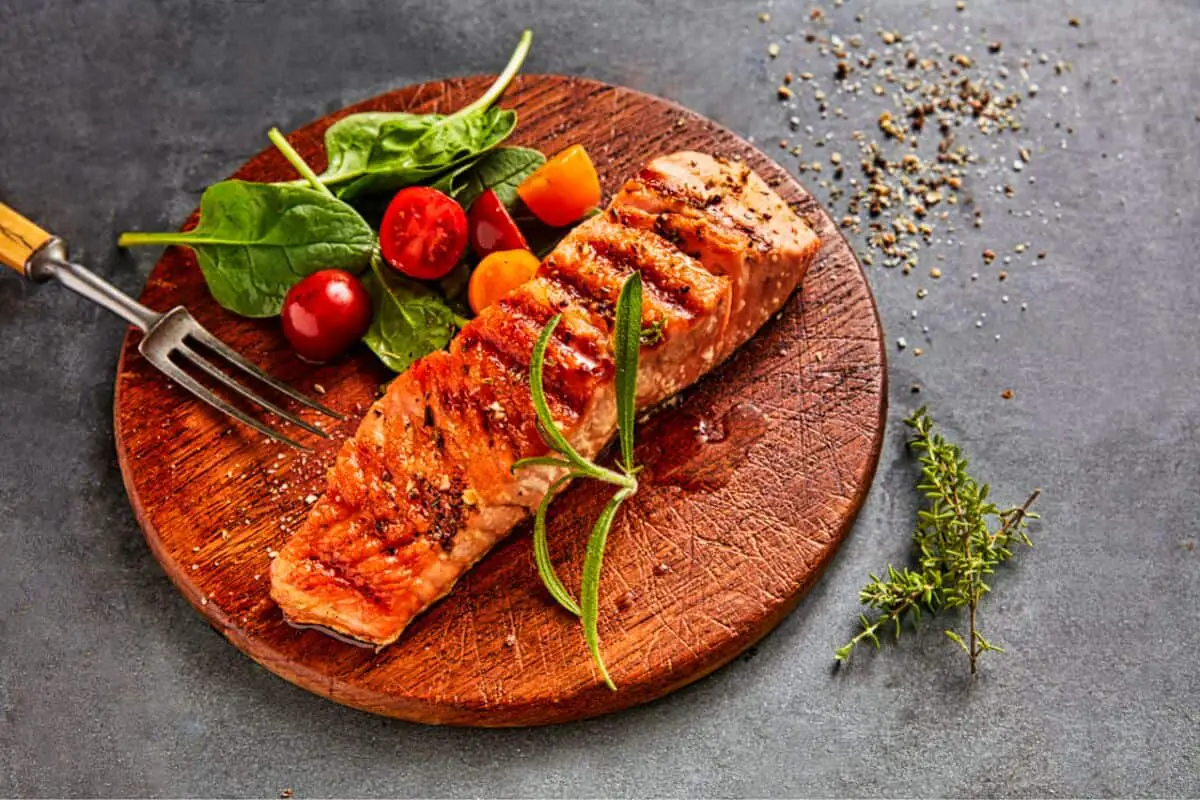 A beautiful and authentic Lebanese recipe which is ideal for the whole family. This recipe is high in protein and packed with flavor.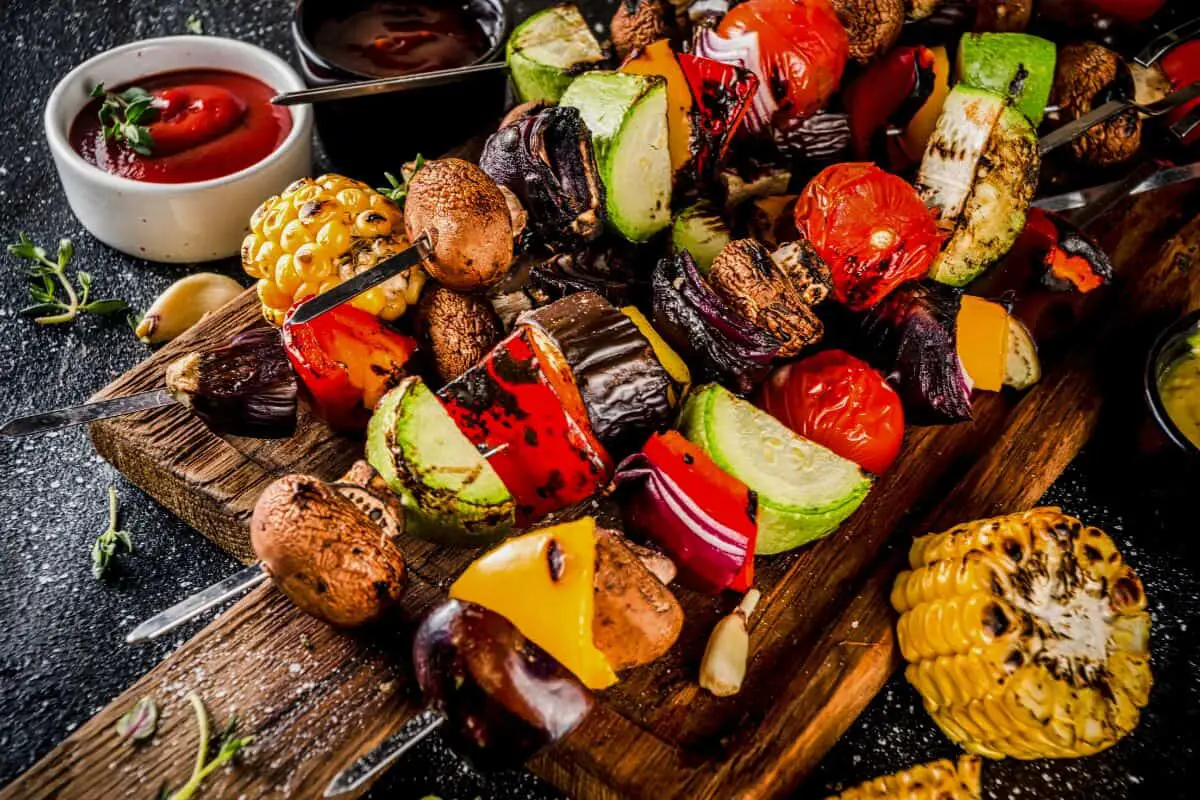 Whether served as a side vegetable or as the main entre, grilled vegetable kebabs are an easy, colorful, and tasty dish to include at your summertime cookout. This is my take on one of the many traditional Lebanese recipes for vegetarians that are popular in Beirut.
10 Traditional Lebanese Recipes for Side Dishes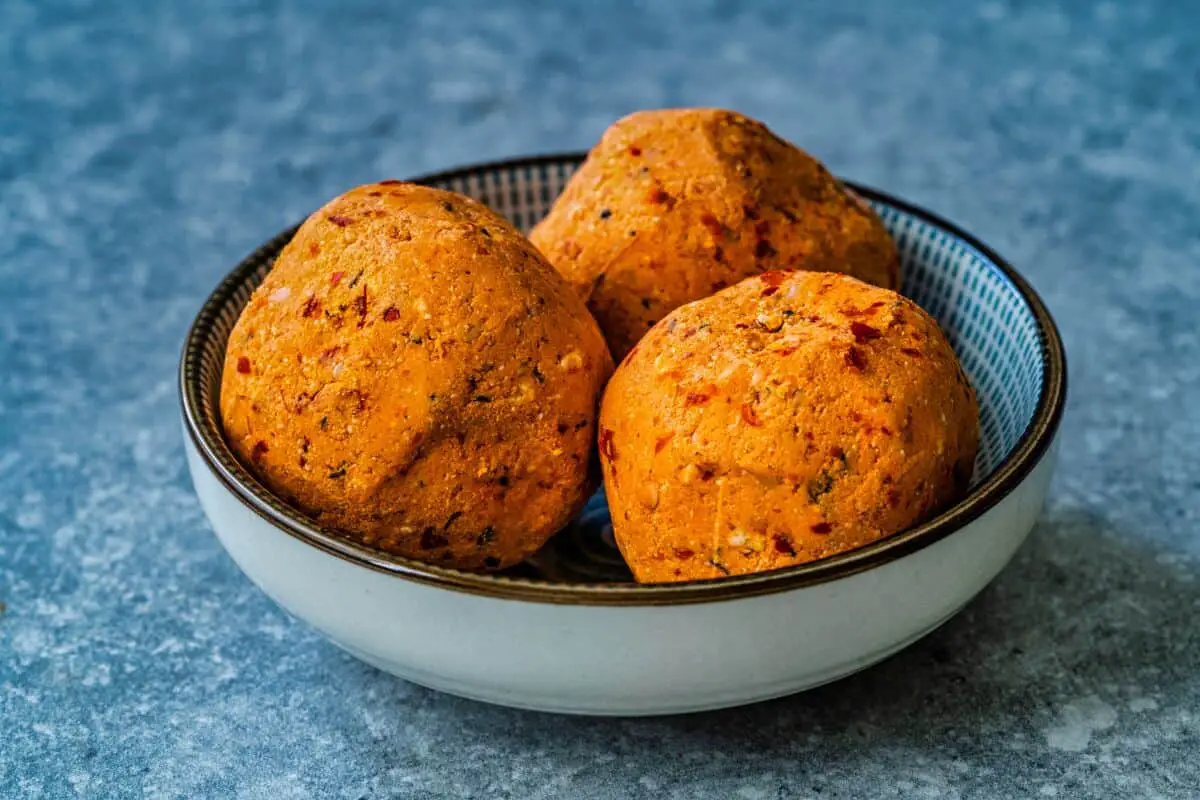 My heart has a special spot for this authentic Lebanese recipe from Shanklish / Shankleesh, the Middle Eastern version of blue cheese, and the only aged cheese in the region. Shanklish can be found in most grocery shops all over Lebanon, Syria and Turkey.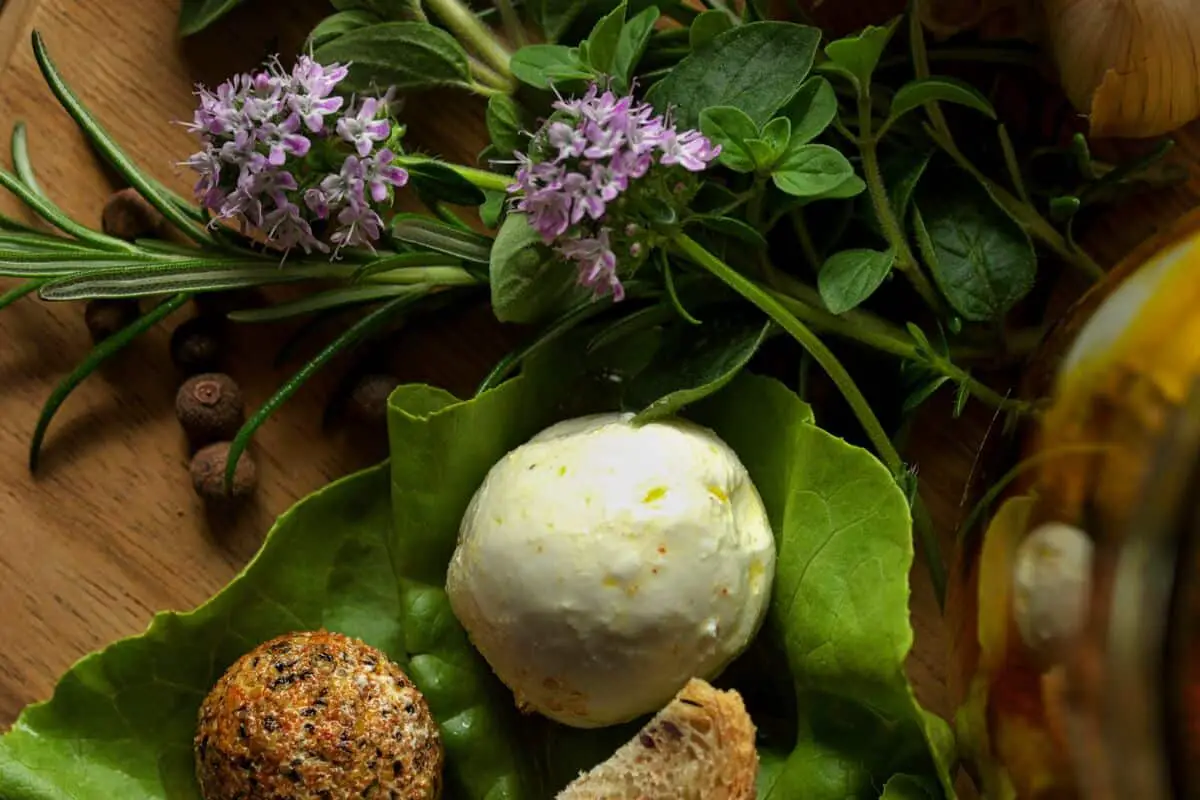 Marinated Yoghurt Cheese Balls(Labneh)…a great Appetizer. I really enjoyed making this traditional Lebanese recipe. It did take some patience on my part. I don't know why, but I tend to get excited when I make homemade cheese or yoghurt or kefir for that matter. I guess I feel the results are worth it. This recipe, however, uses store-bought yoghurt though I am sure you can make your own yoghurt.
You May Also Like: You May Also Like 33 Great Turkish Foods With Turkish Recipes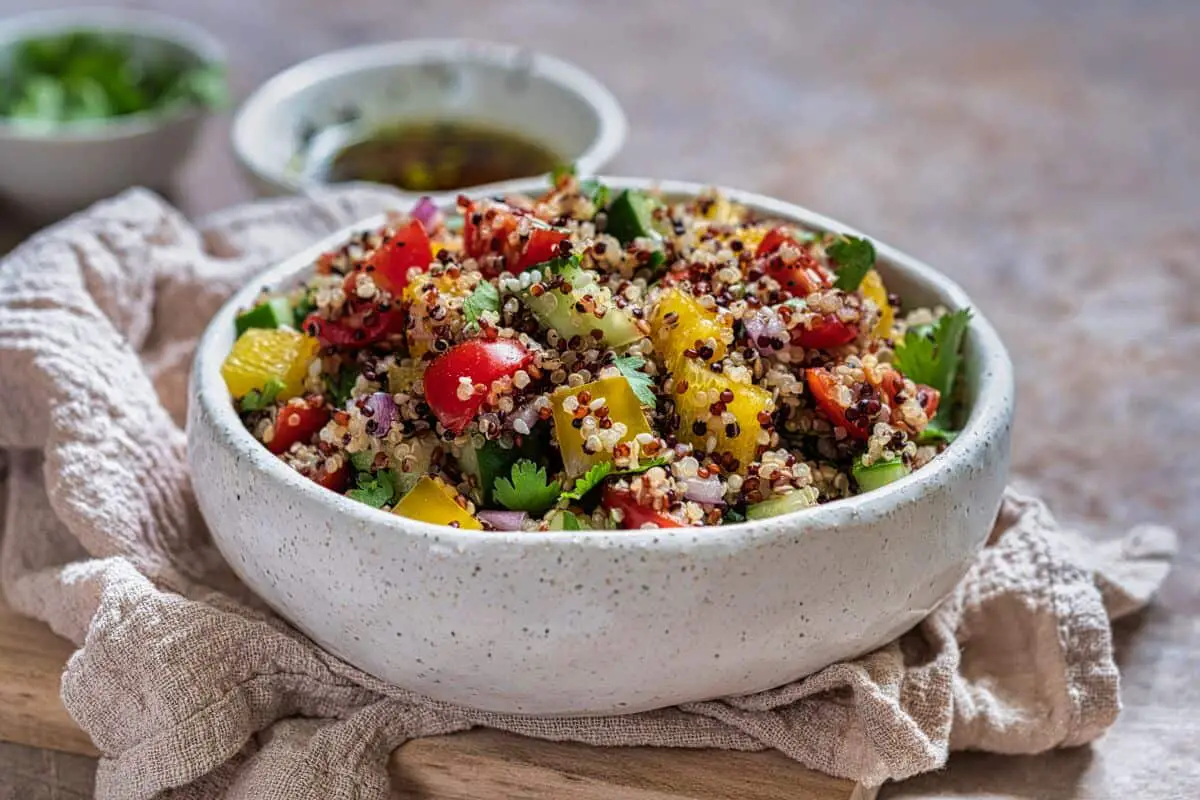 This traditional Lebanese Tabbouleh (or Tabouli) Salad is a healthy vegan Mediterranean appetizer made with bulgur, parsley, mint and chopped vegetables. This is a traditional Lebanese food that I found the recipe for on my trip to Beirut. Easy to make with just a handful of ingredients, this fresh salad is a real treat for the taste buds!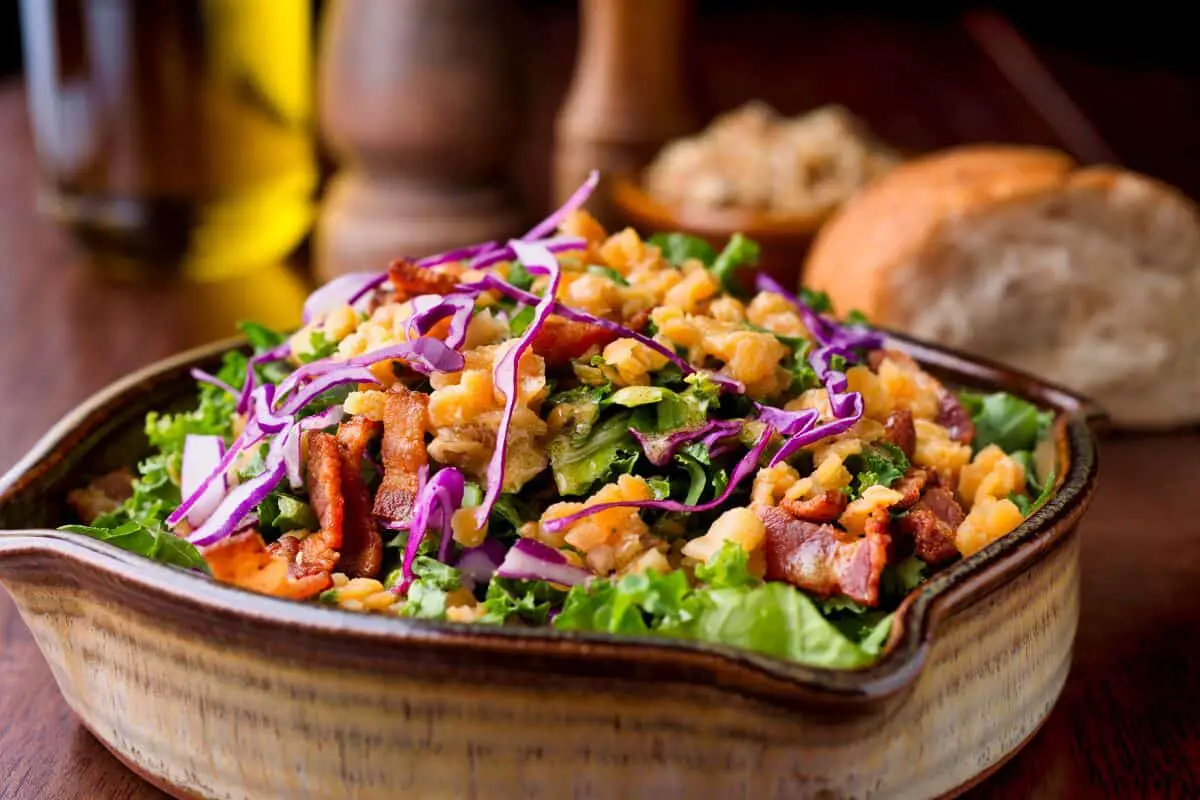 These Two-Bite Kale Tabouli Pockets authentic Lebanese recipe from Beirut will do just the trick. The filling is a great base for any salad, and you can easily skip the addition of cheese and pita if you want to go vegan or gluten-free. The best part about this is that the dressing doesn't wilt the kale and quinoa – letting it sit in the fridge for a while actually makes for a richer taste, meaning you can totally make this ahead of time and eat it all week.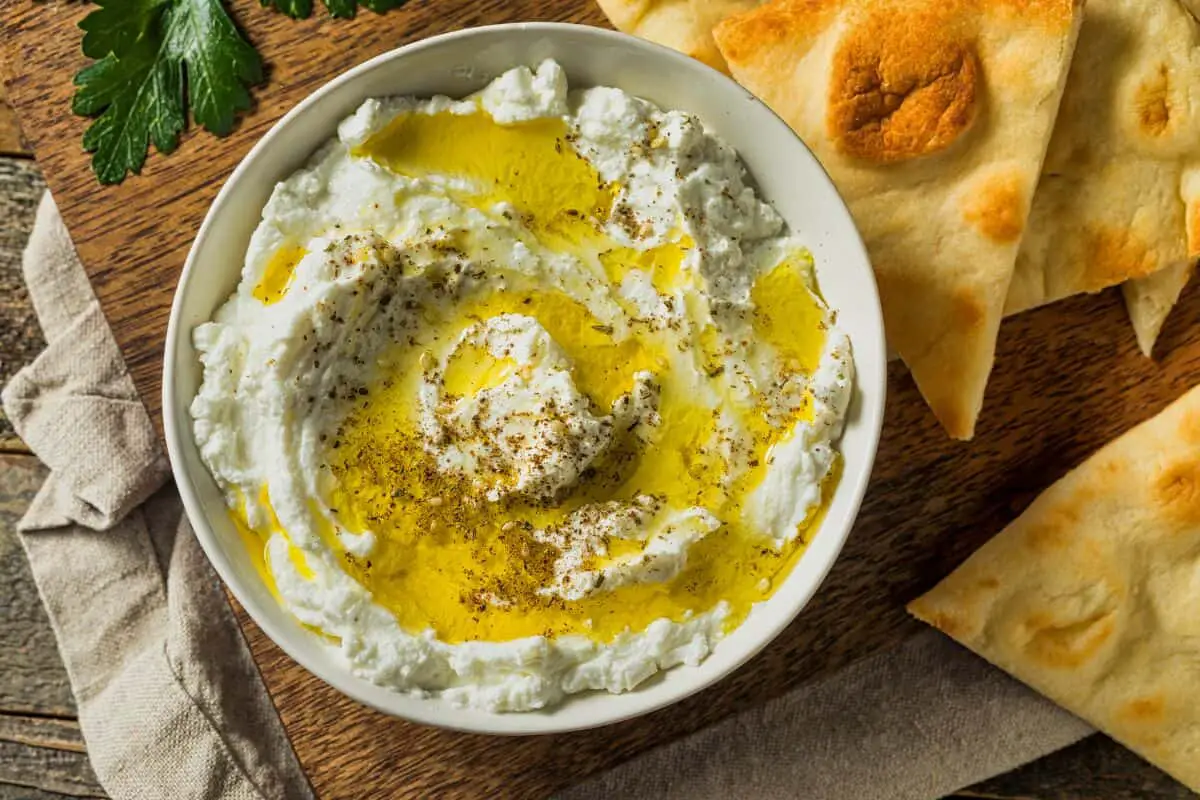 Labneh is a staple in Middle Eastern cuisine and this is a traditional Lebanese food, especially among the Levantines. Labneh is one of those basic foods that is on the breakfast table every single day no matter what else is being served. Whether you are having mana2eesh, or foul or even eggs, a small plate of labneh drizzled with olive oil, is always there.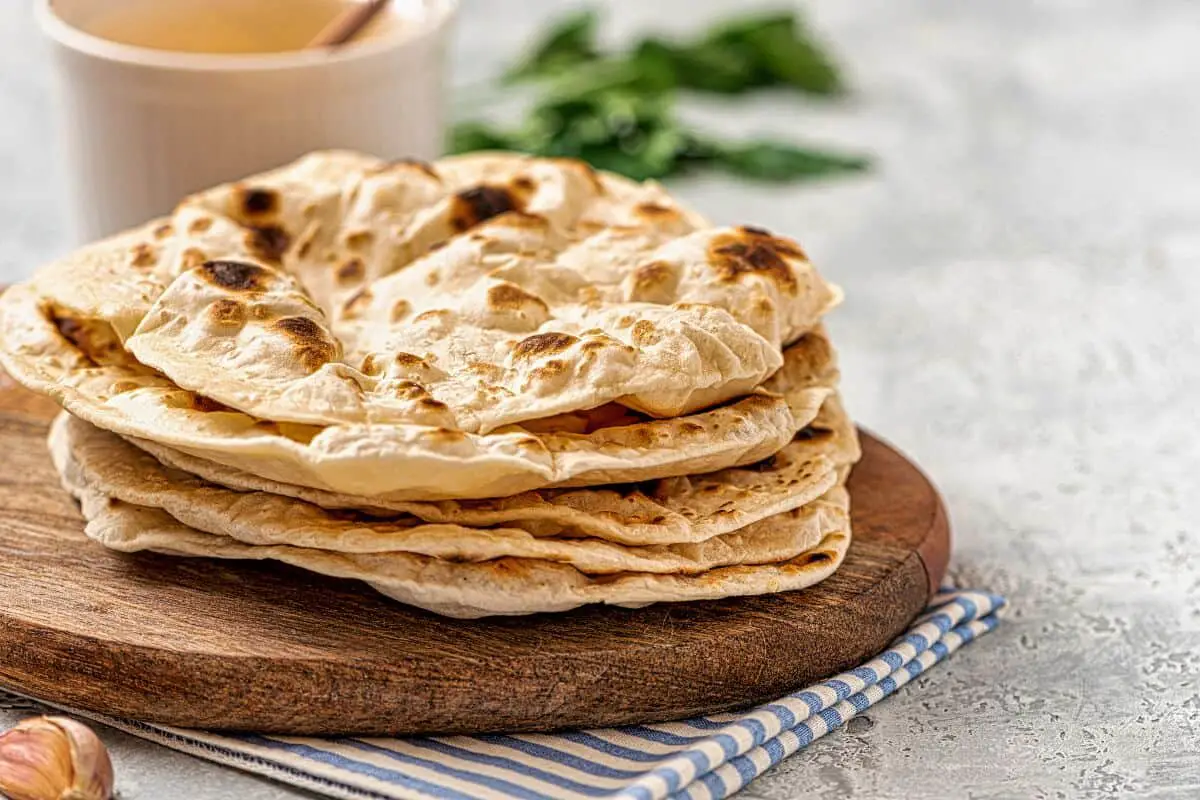 To say my list of must-eat traditional Lebanese food on my maiden trip to Lebanon last spring was lengthy is an understatement and my goal was to come home with as many traditional Lebanese recipes as possible. So when Day 2 of the trip commenced and I still hadn't eaten my Man'oushe, I began to feel anxious. We started the day with breakfast in the hotel, which was a beautiful breakfast to behold, but not a Man'oushe breakfast.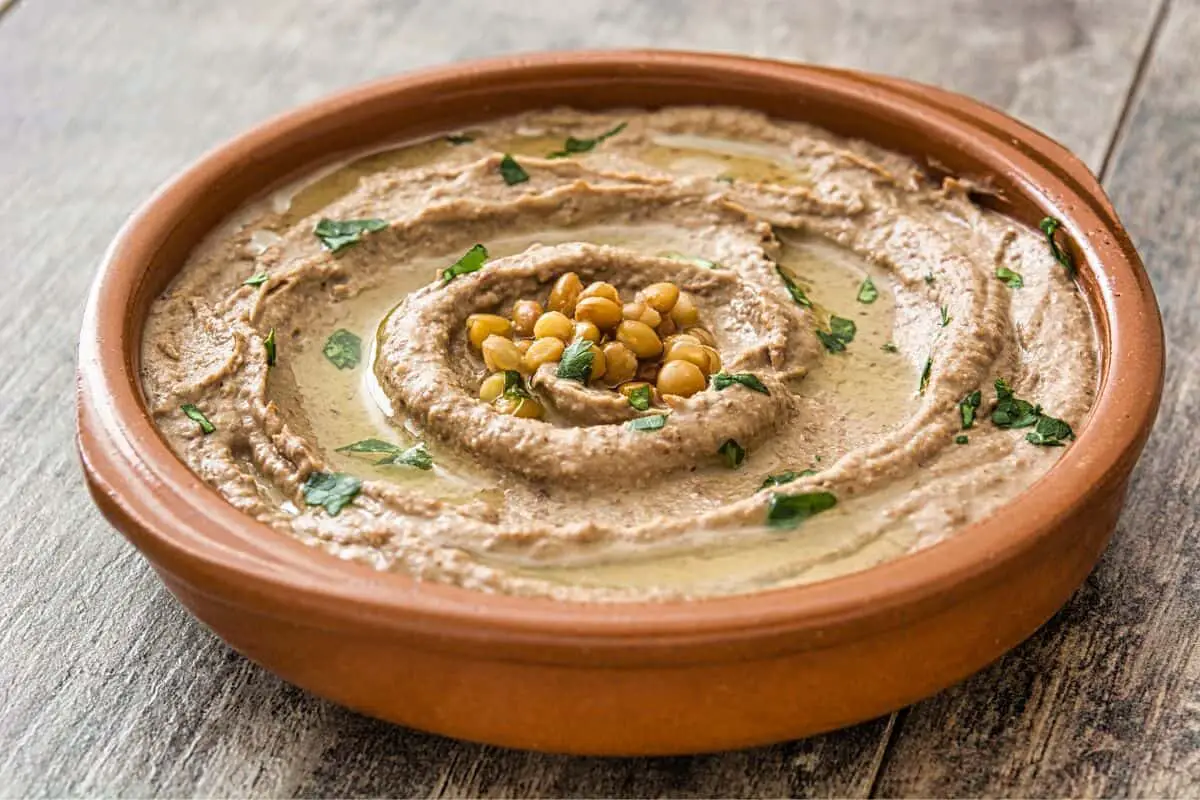 "But why would I make baba Ganoush if I could just eat hummus?" Mara asked when we set out to make the ultimate baba Ganoush recipe. At that moment, I couldn't help but shrug my shoulders. I just knew I wanted to make the best authentic Lebanese recipe for the dish I could find and here it is.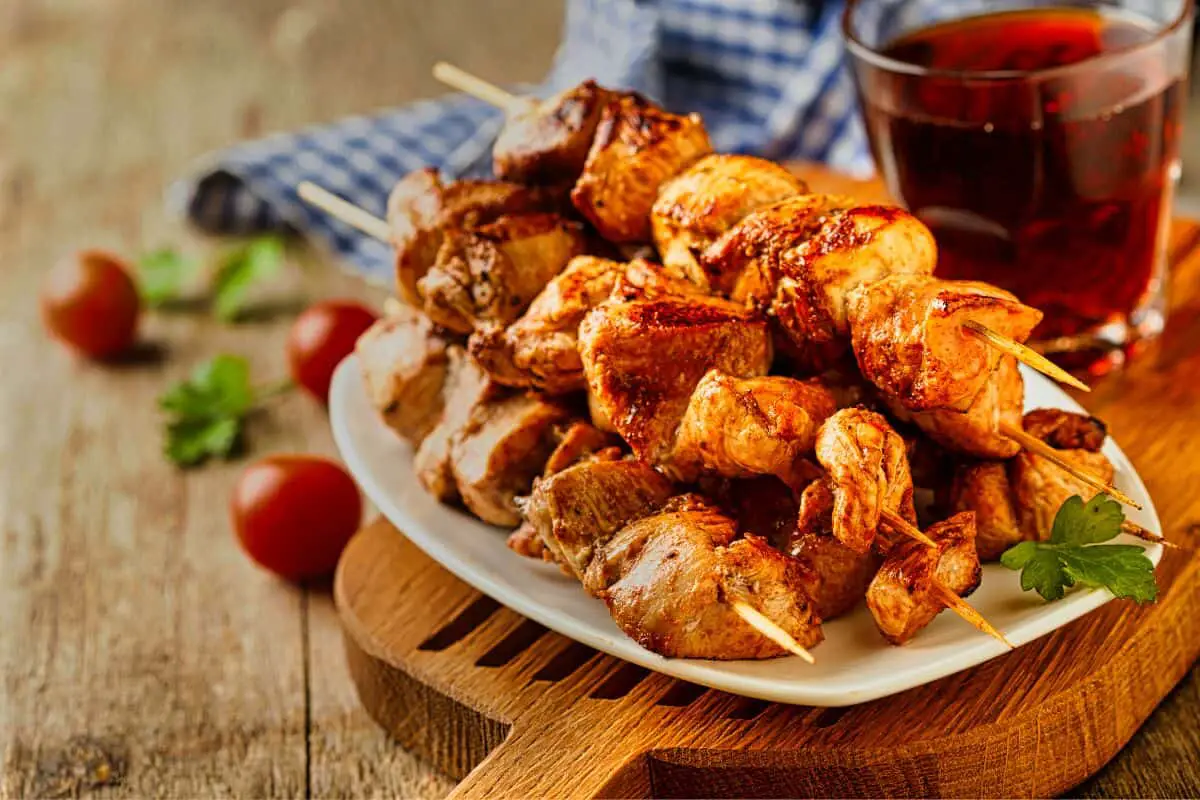 With a bold yogurt-based marinade infused with lemon, garlic and warm spices, this authentic Shish Tawook (Middle Eastern chicken skewers) is next level delicious. Serve in a pita with some whipped garlic sauce or plated with a bright salad and some creamy hummus for an easy, healthy meal.
You May Also Like: 25 Traditional Georgian Food Recipes (Updated 2022)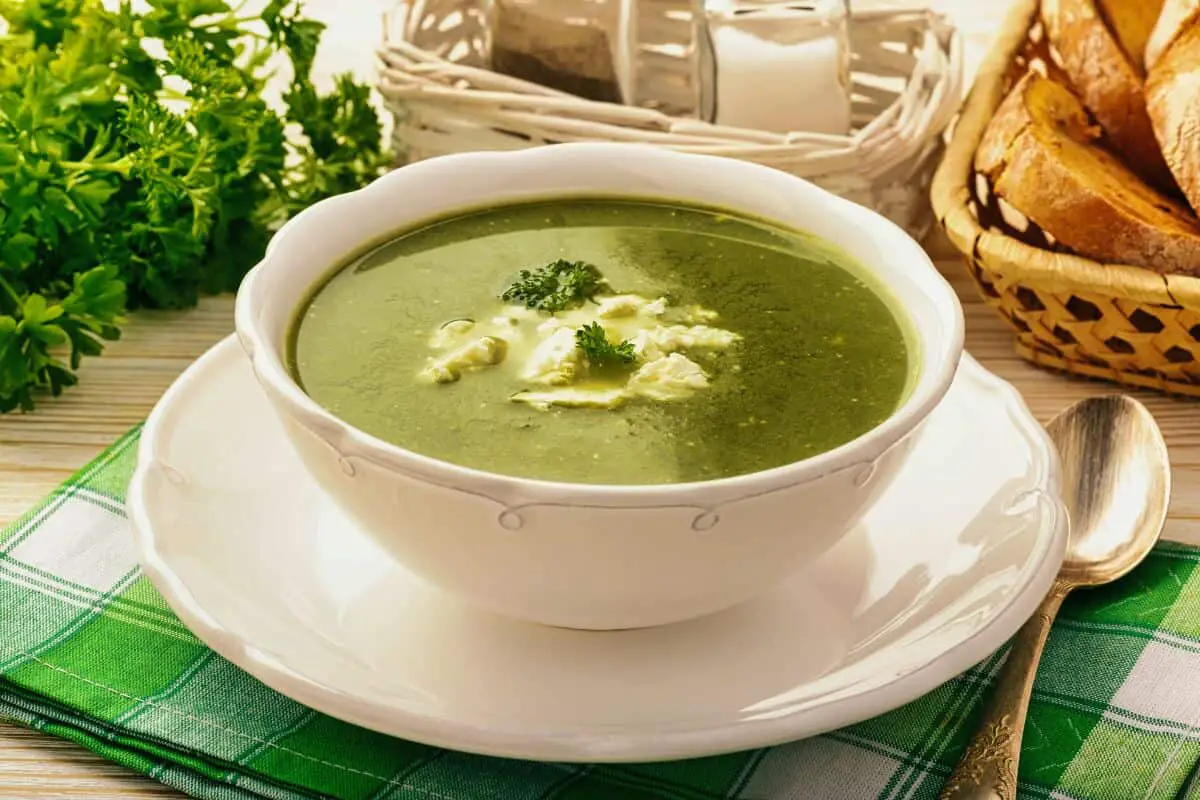 Another delicious menu item is this lentil-spinach soup. I gather it's pretty standard Lebanese fare, because I've seen it on the menu of almost every Lebanese restaurant I've visited, and a quick Google search will turn up countless recipes. There may be different variations, but the concept is very simple: A blend of onions, cumin, lentils and broth, topped with lemon and spinach.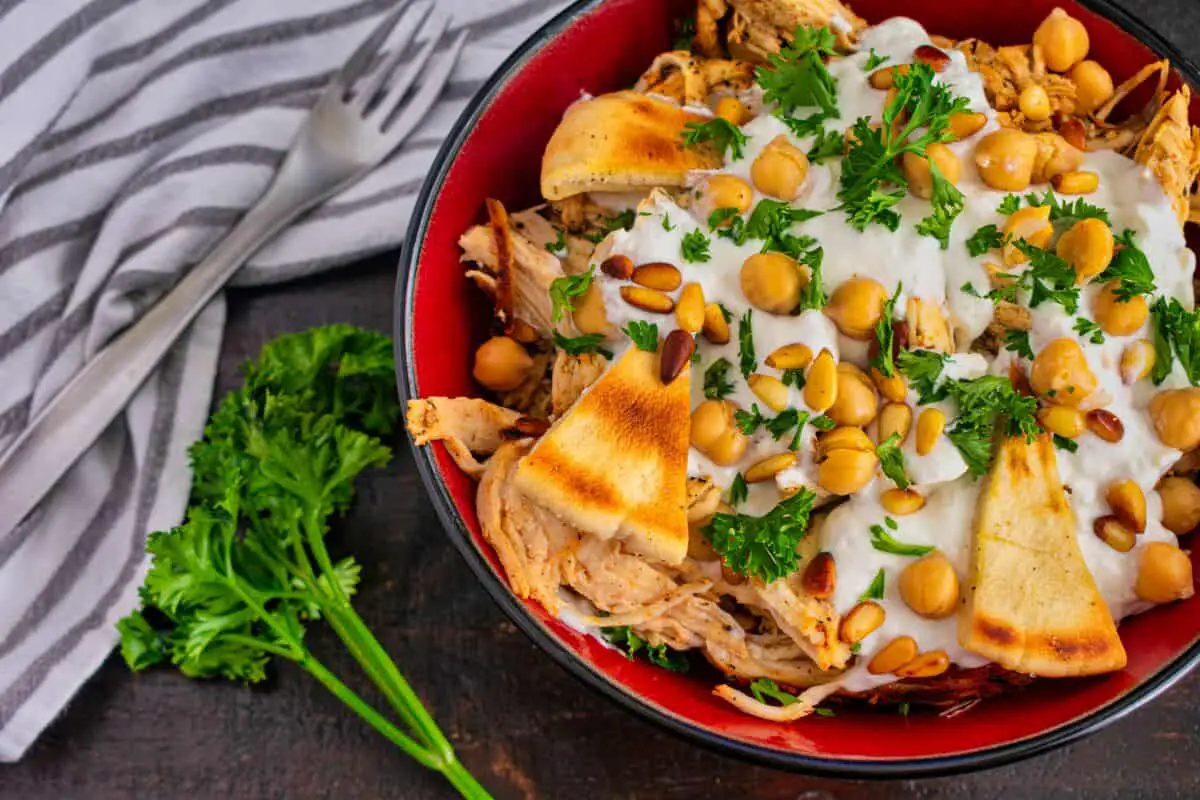 Hashweh (or Hushwee) is a staple in Middle Eastern cuisine as a humble, flavor-packed dish made of ground meat cooked in clarified butter. Served with browned rice and seasoned with cinnamon and toasted pine nuts. It's naturally gluten free and paleo. This is an authentic Lebanese recipe version of the food.
Authentic Lebanese Recipes for Dessert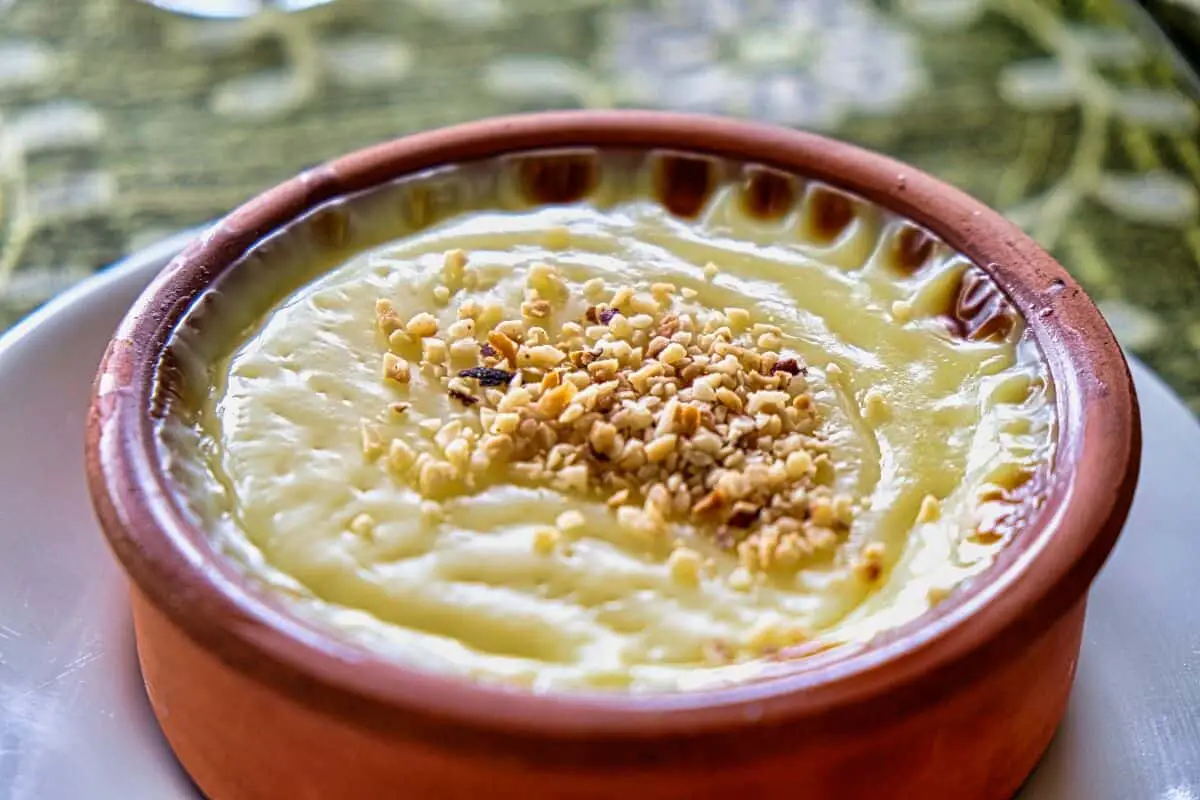 Is there anything better than a dessert that calls for just 4 ingredients? I think the simpler any recipe is, the better. I've never been a fan of over-complicated recipes which call for ingredients that you've never heard of that come from some point on Earth. The best desserts are the ones that focus on 2-3 ingredients and have maximum flavor! This is an authentic Lebanese recipe you will fall in love with.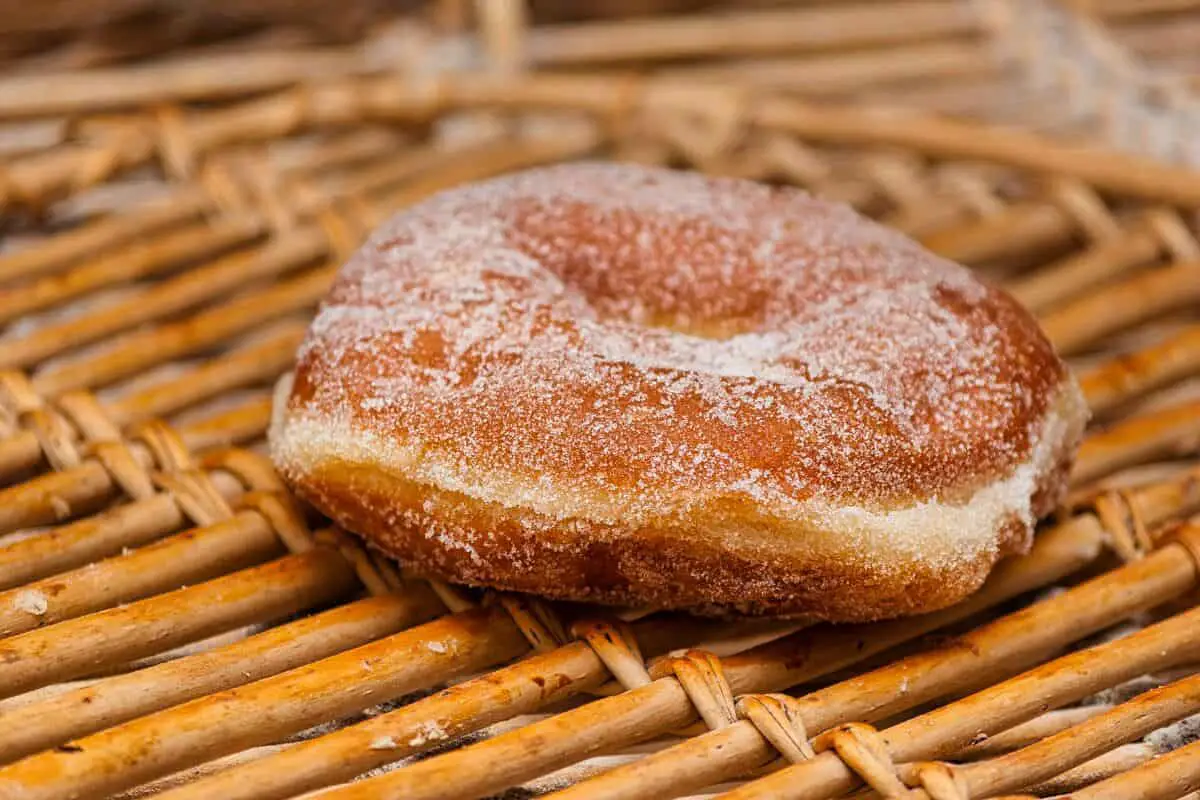 I can't say that any ingredient makes these donuts Lebanese. No rosewater, no cinnamon. I can't even say that I know of other Lebanese families who fry the remains of dough at the end of a baking day. The donuts are Lebanese because they have always punctuated our Lebanese bread baking with a sweet, airy exclamation point.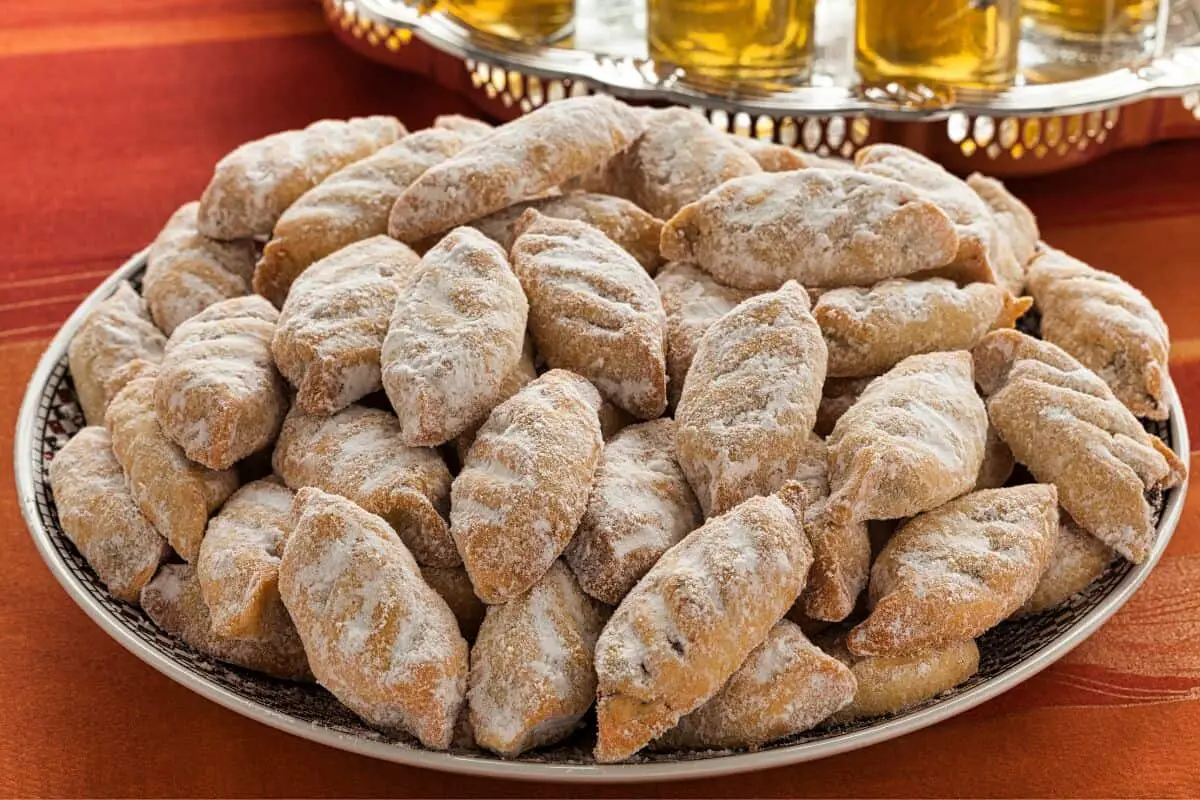 After a few phone calls with my mom and grandma, I managed to write a detailed version of this traditional Lebanese recipe for one of my favorite Lebanese sweets, Ma'amoul. They take time to make, but are not very difficult. Wooden Ma'amoul molds give them their distinctive decorative shapes.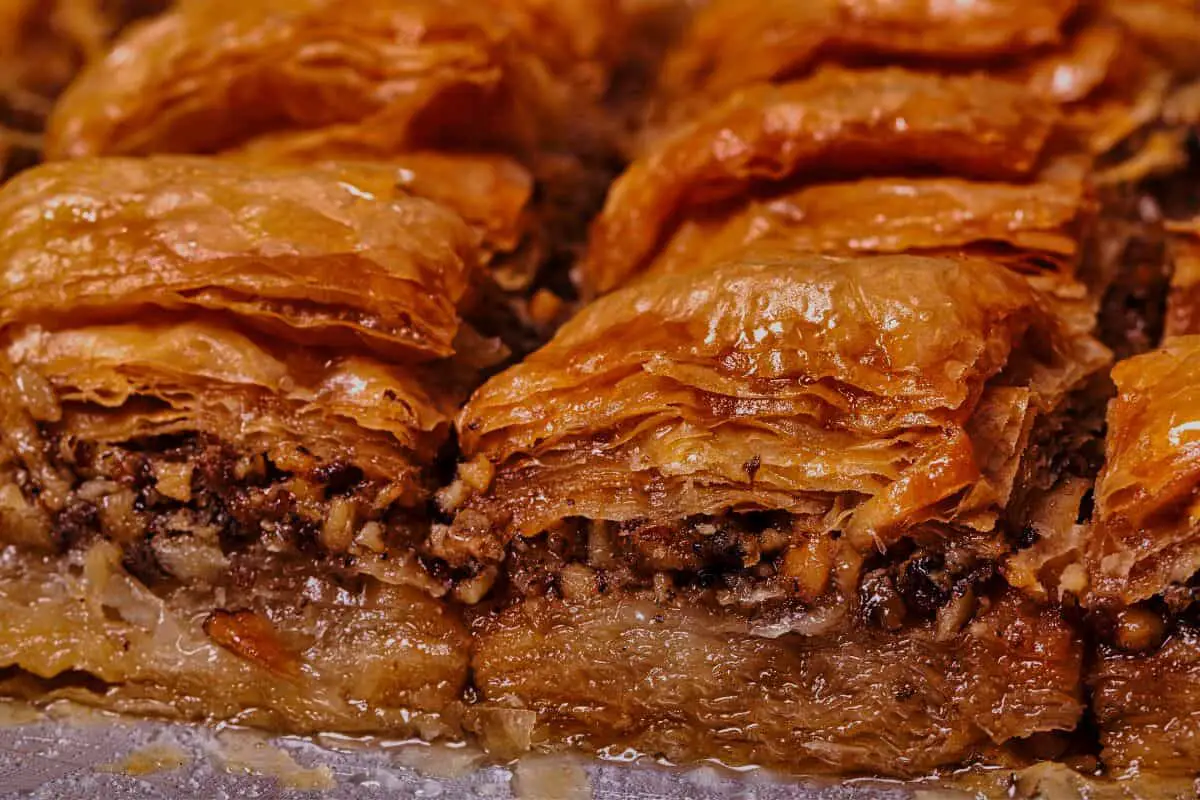 Make homemade baklava in a fraction of the time with this deliciously easy method! Filled with walnuts and finished with an orange blossom simple syrup. There are so many versions of this dessert and this is one from a trip to Beirut. This is an authentic Lebanese recipe and one I know your family will like.
You May Also Like: 20 Best Traditional Albanian Recipes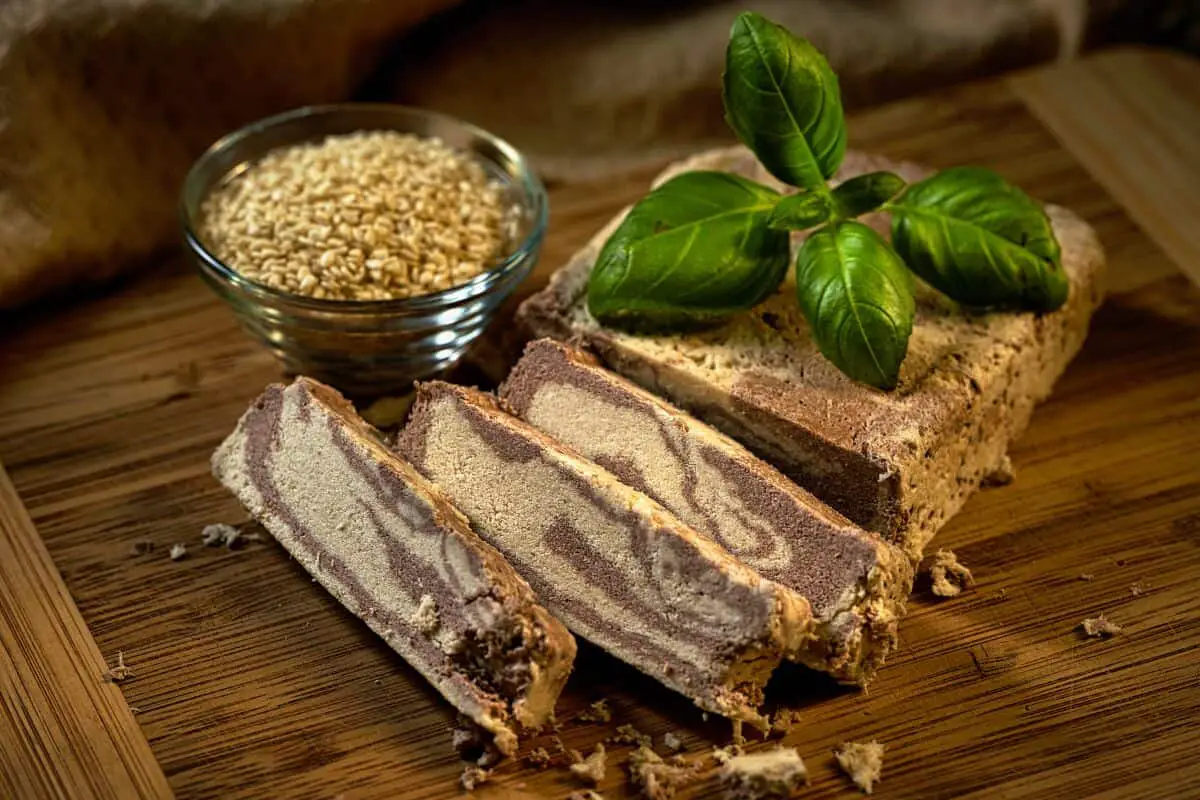 Halva/ Halwa is a general name for sweets in the Middle East. You can find tahini halva traditional Lebanese recipes in many flavors and forms. Tahini halva is pretty much common as a breakfast item, snack or for a quick sweet bite any time of the day.
---
Check Out Our Pictures On Our Instagram – Our Big Escape.
You May Want to Join Our Boondocking Group on Facebook For More Information
Check Out Our Recipes On Our Instagram – World Recipes OBE