These are 15 AIP crock pot recipes that I cook every week. I love them and so does the family. When you have AIP problems you family is going to have to make adjustments as well. Here is a bit of information to help you learn more.
You've been told you have an autoimmune disease. Maybe it's Hashimoto's Thyroiditis, Celiac Disease, or Irritable Bowel Disease (IBD), which are the most common conditions. It could also be Multiple Sclerosis, Rheumatoid Arthritis, Type I Diabetes, etc.
On the one hand, getting one of these diagnoses can be a relief. Finally, you have a name for all the symptoms you've been having! On the other hand, this is a very scary and scary diagnosis. Then…what?
The Autoimmune Protocol is a healing diet based on the paleo plan. It doesn't include foods that are often linked to autoimmune flare-ups and inflammation, like eggs, nightshades, nuts, and seeds. It also doesn't include gluten, grains, dairy, soy, or legumes, like the paleo plan.
When you can't eat a lot of spices or condiments that are common in the paleo and gluten-free worlds, like salsa, hot sauce, peppers, mayo-based dressings, etc., because of your chronic symptoms, things can seem pretty bad. So it's time to change things up and put taste at the center of healing!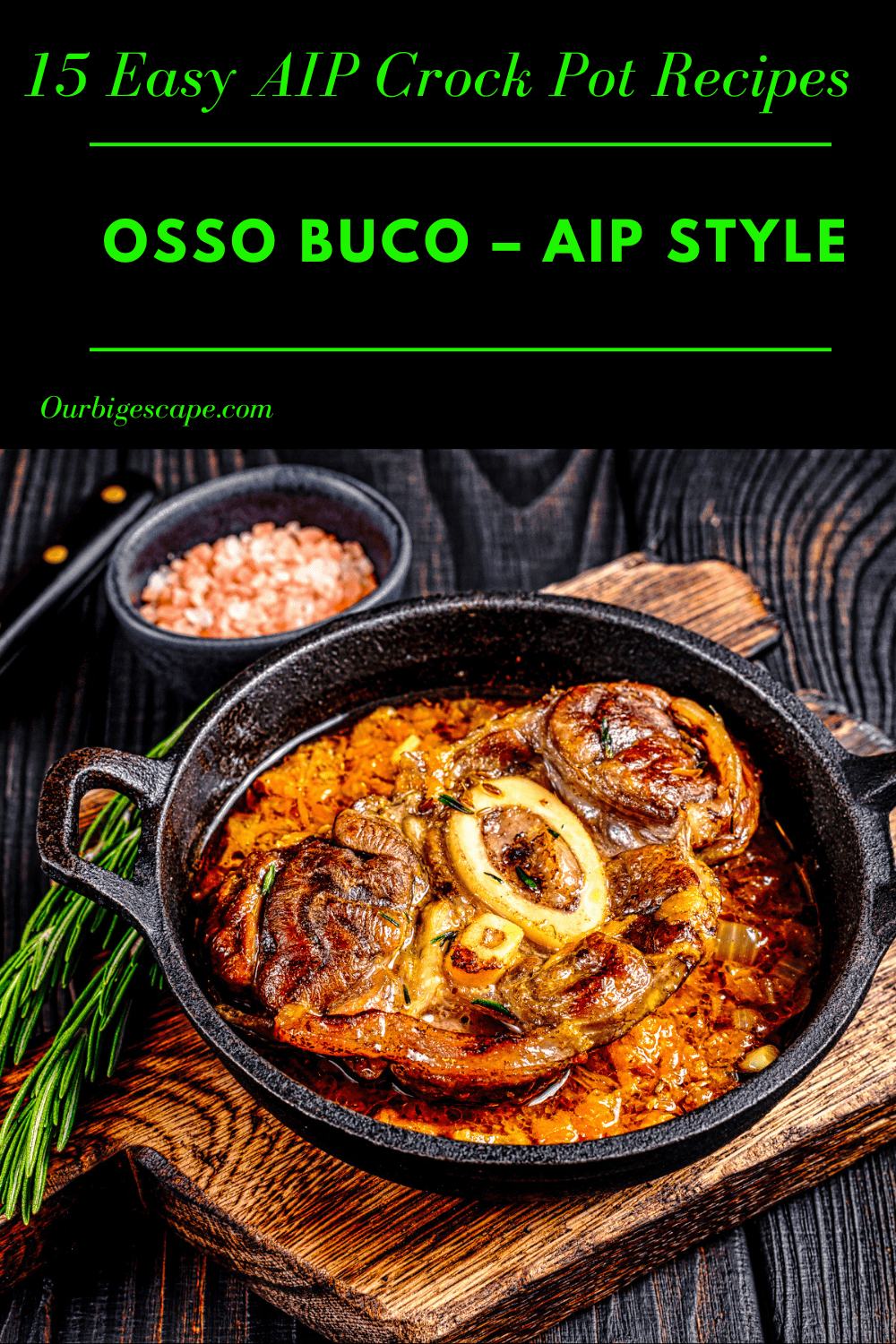 15 Easy AIP Crock Pot Recipes
---
---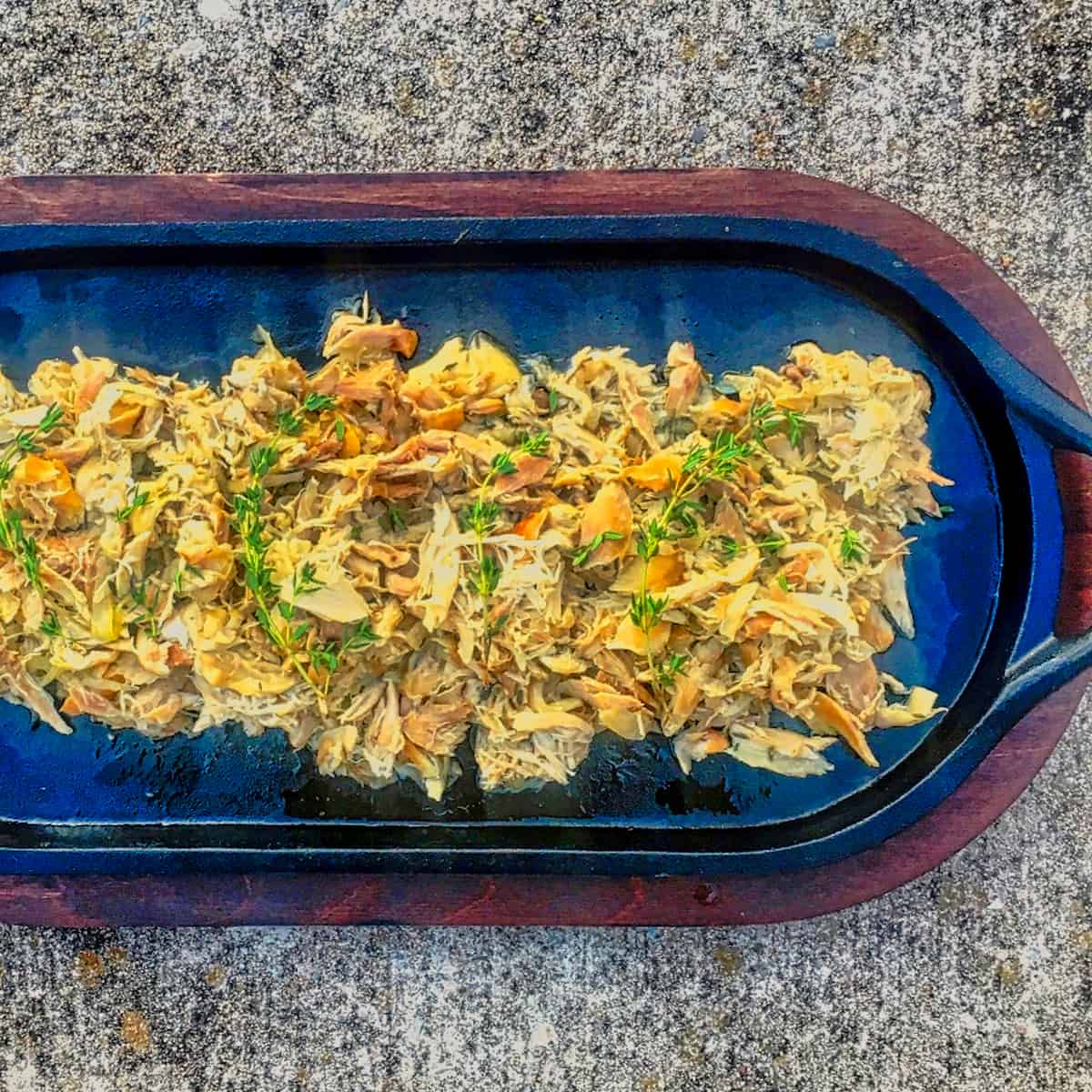 I've had many conversations with friends about how difficult it can be to eat well on a budget.
It certainly can be, but it doesn't always have to be.
I love creating meals that are budget-friendly, healthy, and total flavor bombs.
You'll notice in my AIP crock pot recipes that I never skimp on things that add or enhance flavor, and I'll rarely include ingredients that are too expensive or difficult to find.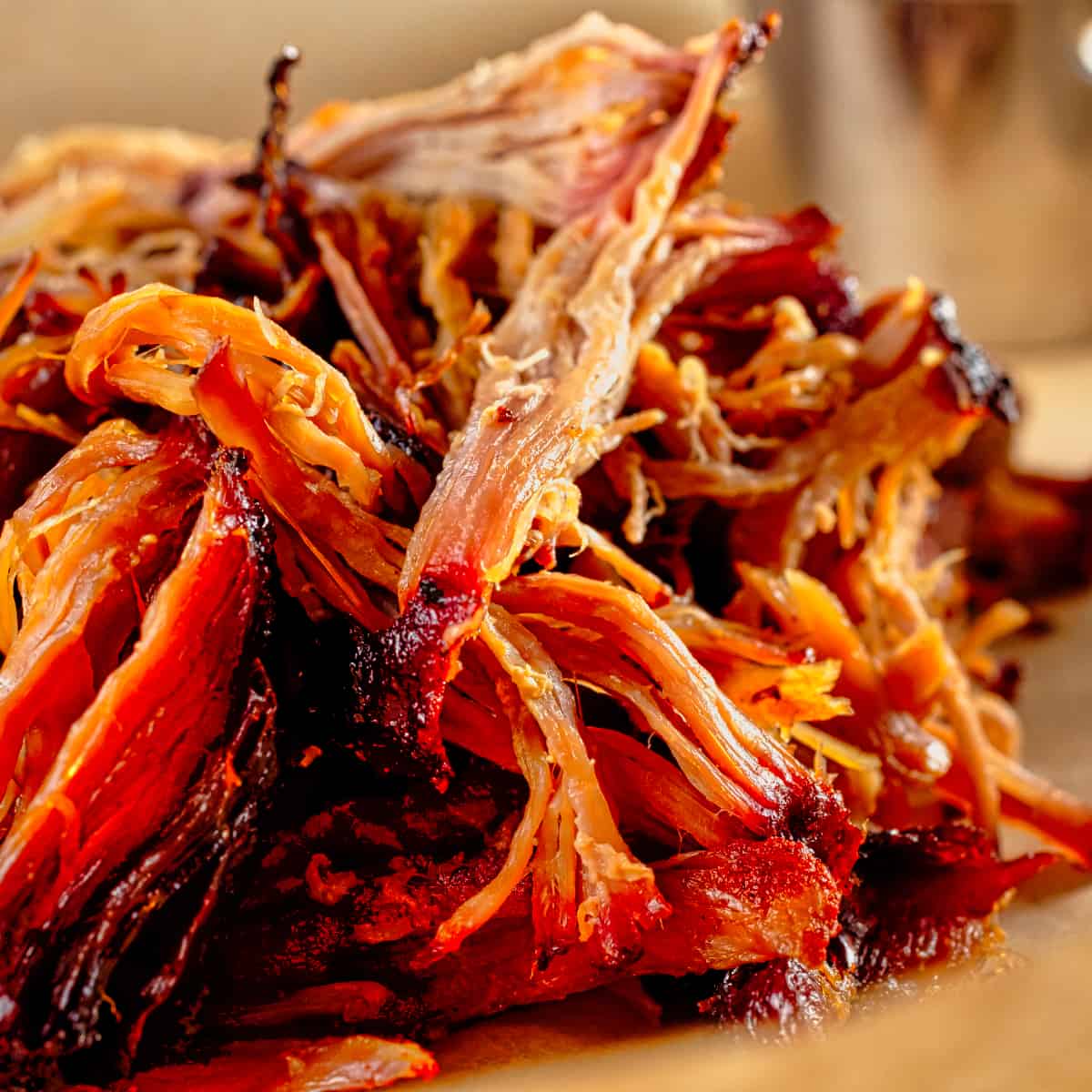 In theory, I love AIP crock pot recipes.
Fix and forget, right?
In reality, I am usually disappointed in the results.
This recipe for slow cooker pulled pork and roasted vegetables changes all of that.
It harnesses the one pot meal ease of a slow cooker (though it isn't exactly "fix and forget") yet still creates nice browning and depth of flavor in both the meat and the vegetables.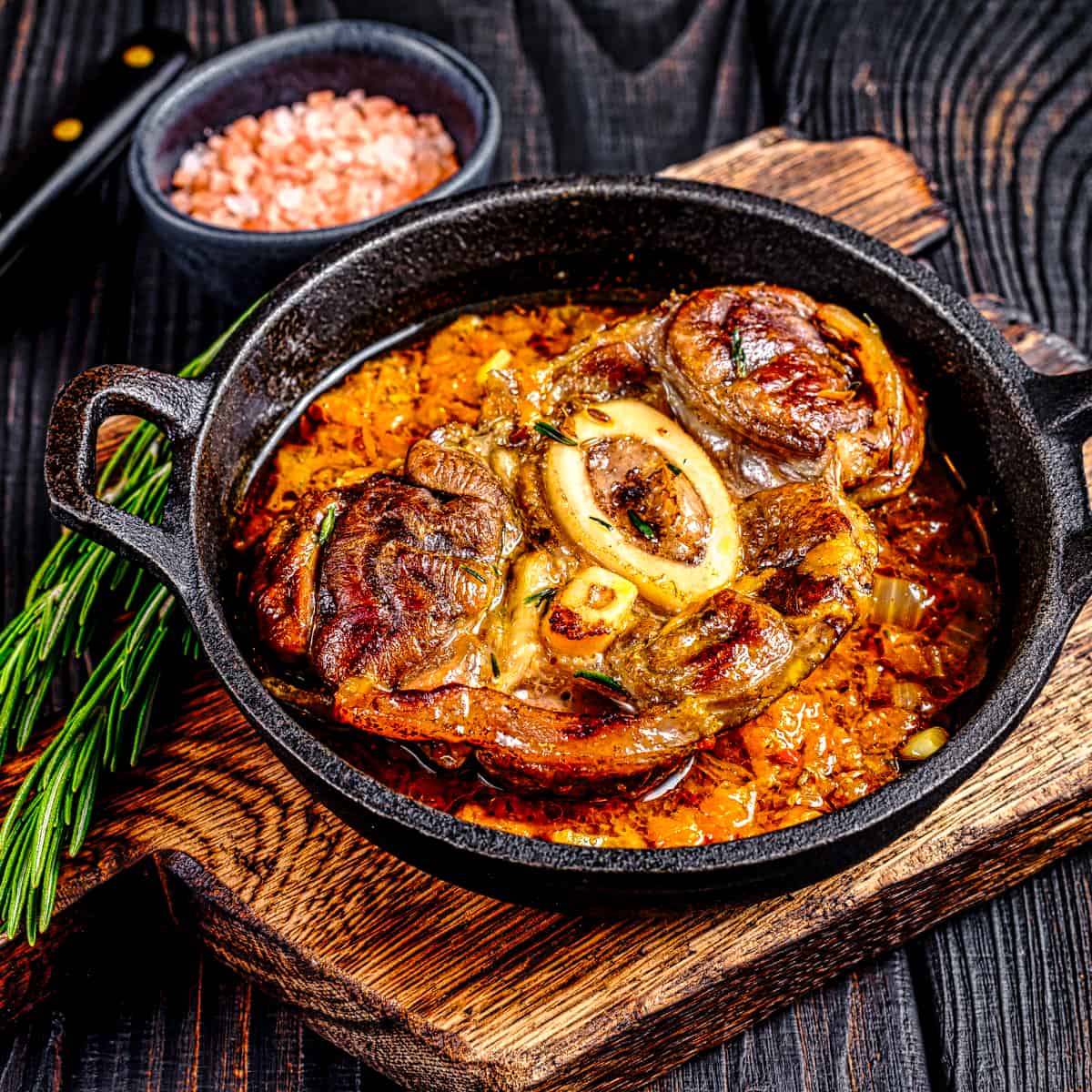 Don't know what Osso Buco is?
Osso buco AIP slow cooker recipes are a Milanese specialty of cross-cut veal shanks braised with vegetables, white wine and broth.
It is often garnished with gremolata and traditionally served with risotto alla milanese.
The extra-special thing about this recipe for osso buco is that because the shank is cut cross-ways, you get lots of lovely bone marrow melting into the braise as your meat cooks.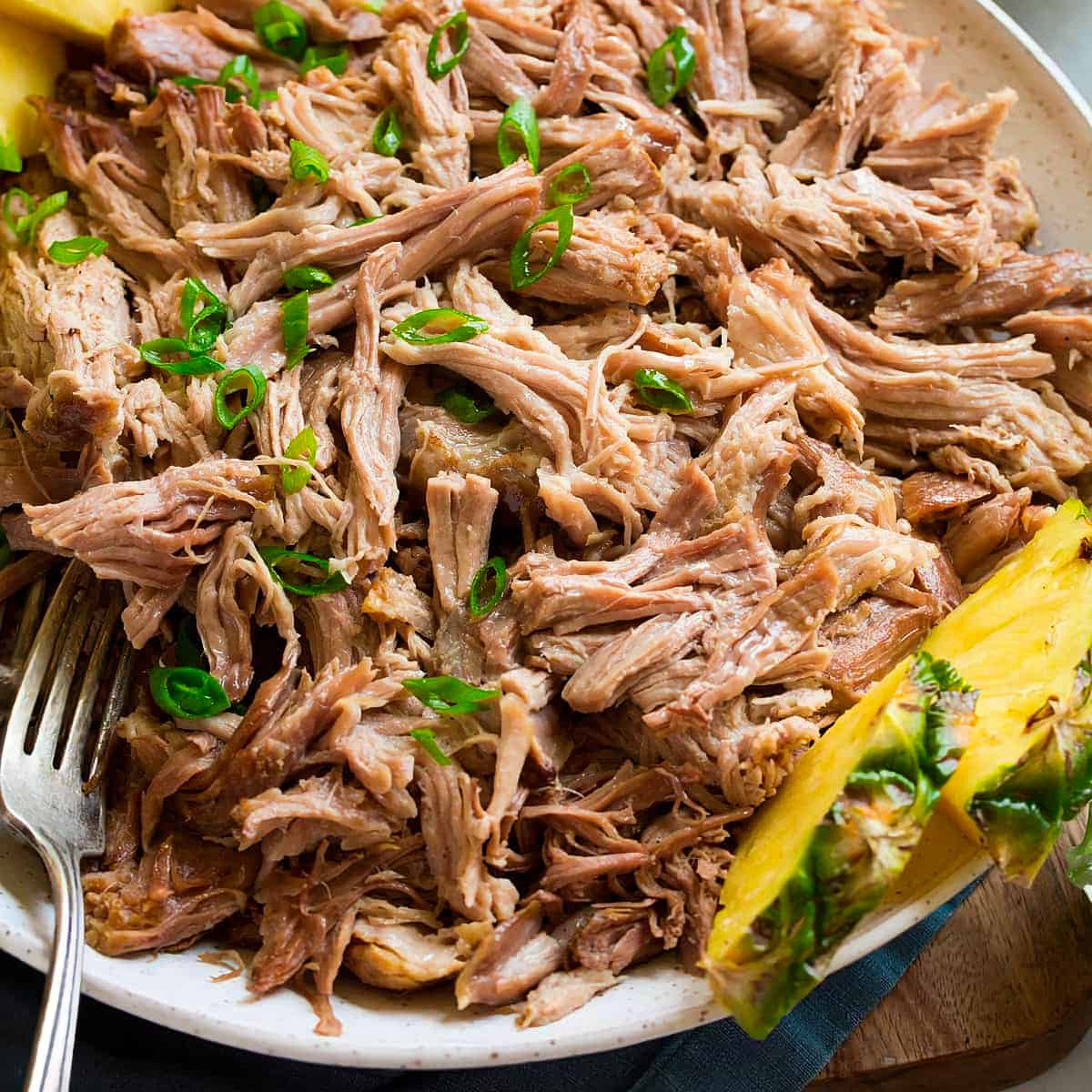 This slow cooker kalua pork is SO simple and made with less than 5 ingredients.
Thwsw hawaiian inspired AIP crock pot recipes skips the cabbage to make it a keto dinner.
With Fall in it's righteous glory, I knew it was time to break out my super simple Slow Cooker Kalua pork AIP crock pot recipes.
It might be tempting to skip the salt since, well, I use a pack of bacon in this recipe but the extra black lava sea salt does kick it up a notch.
Of course, you can simply season to taste after the recipe is done.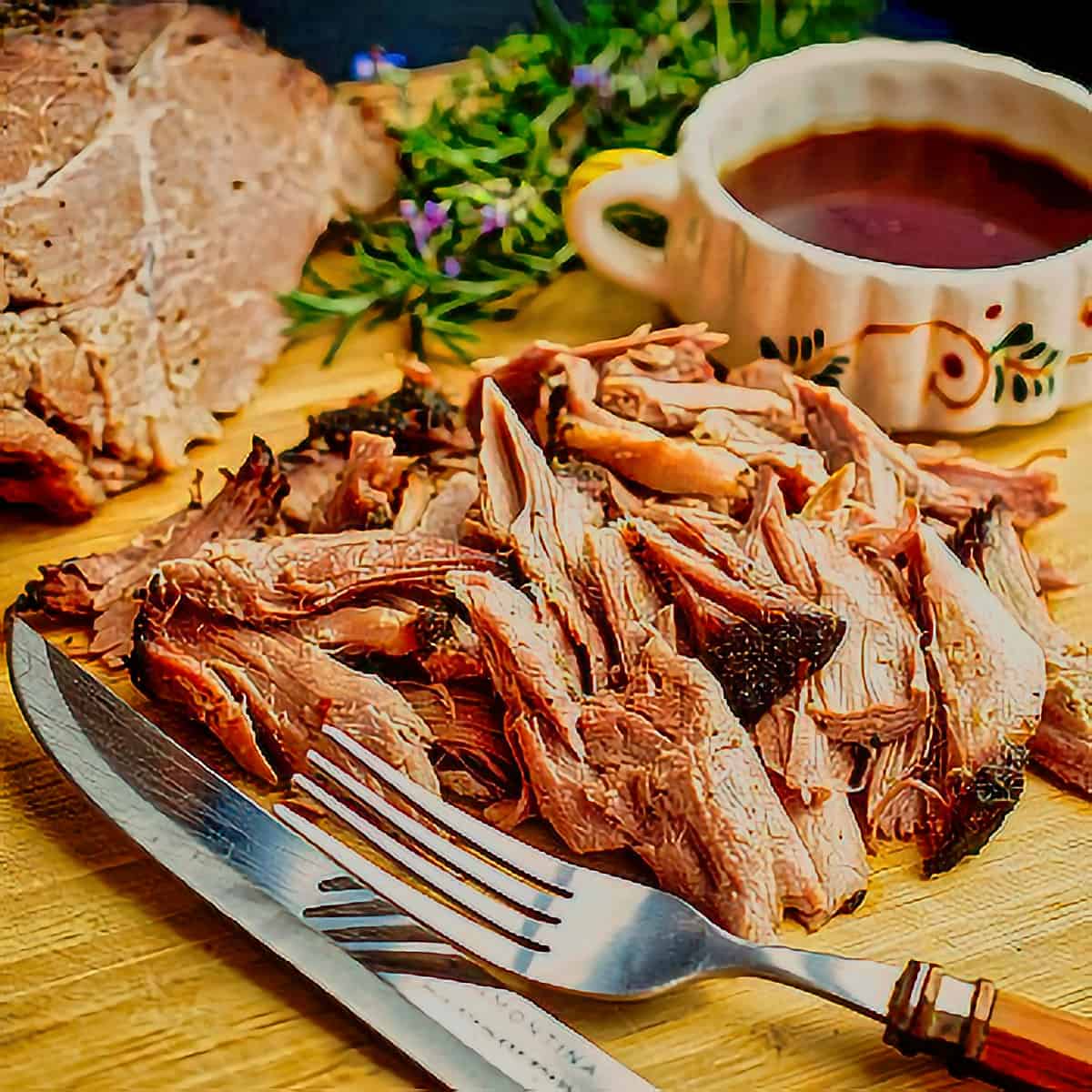 Nom Nom Paleo did a cooking demo of her incredibly, lusciously delicious Slow Cooker Kalua Pig at our paleo throw down in Estes Park, Colorado.
Her 3-ingredient AIP crock pot recipes inspired me to think about how I could adapt her technique to some other flavors.
In addition, this month I've had to jettison spices while I experiment with the autoimmune protocol for paleo.
Since my spice playground is verboten, I'm playing around with herbs instead!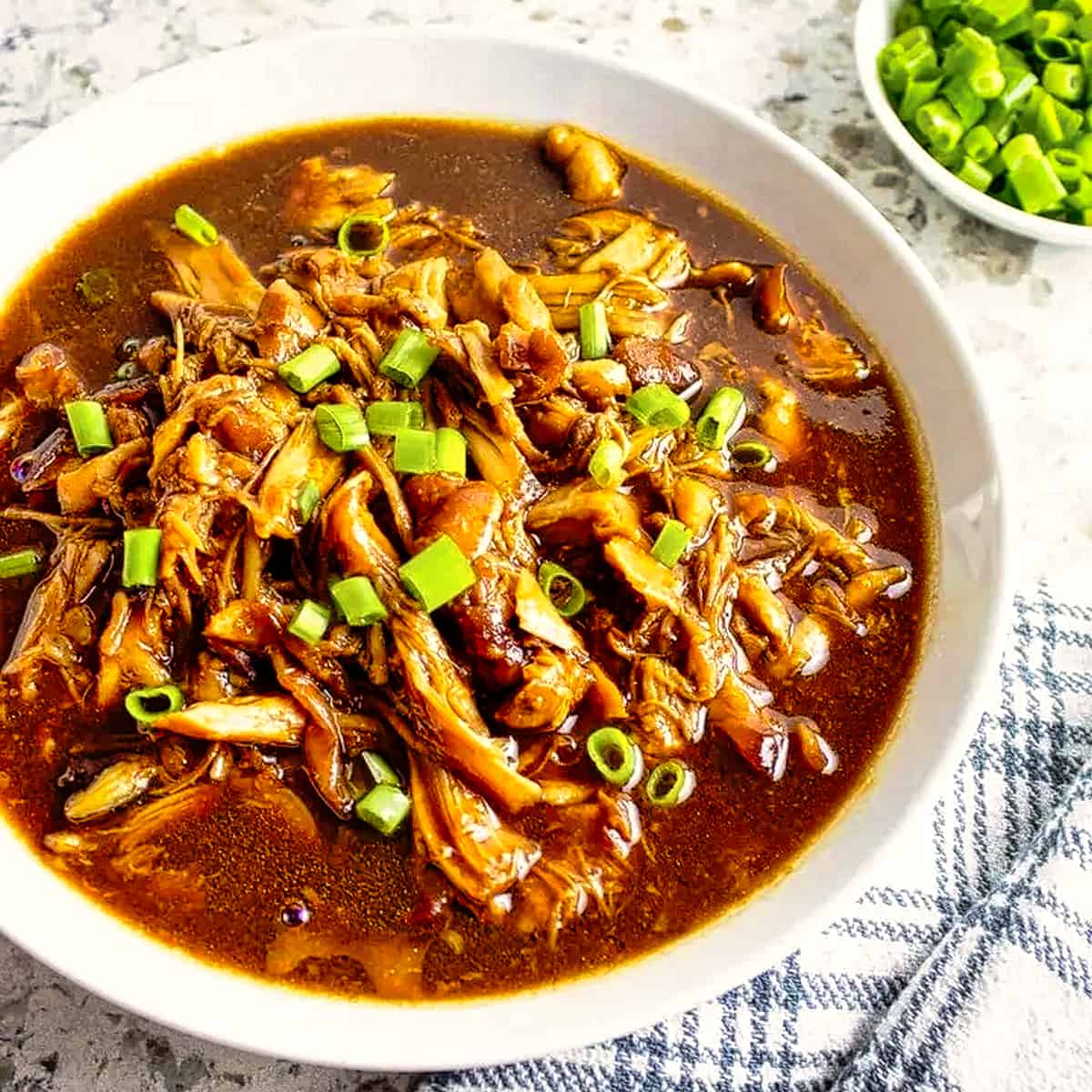 This AIP Crock Pot Chicken Teriyaki is one of the easiest AIP slow cooker recipes you'll ever make.
Mix the sauce, add to the chicken & let the crock pot do the rest.
It even makes enough sauce to drizzle over a side of steamed veggies!
You guys may already know this about me, but I am a very lazy cook. Don't get me wrong – I love to cook, and I love delicious, healthy, homemade food.
But I hate following long, complicated recipes.
I want simple, quick and easy recipes with minimal ingredients! And I want them to taste good! And make me feel good!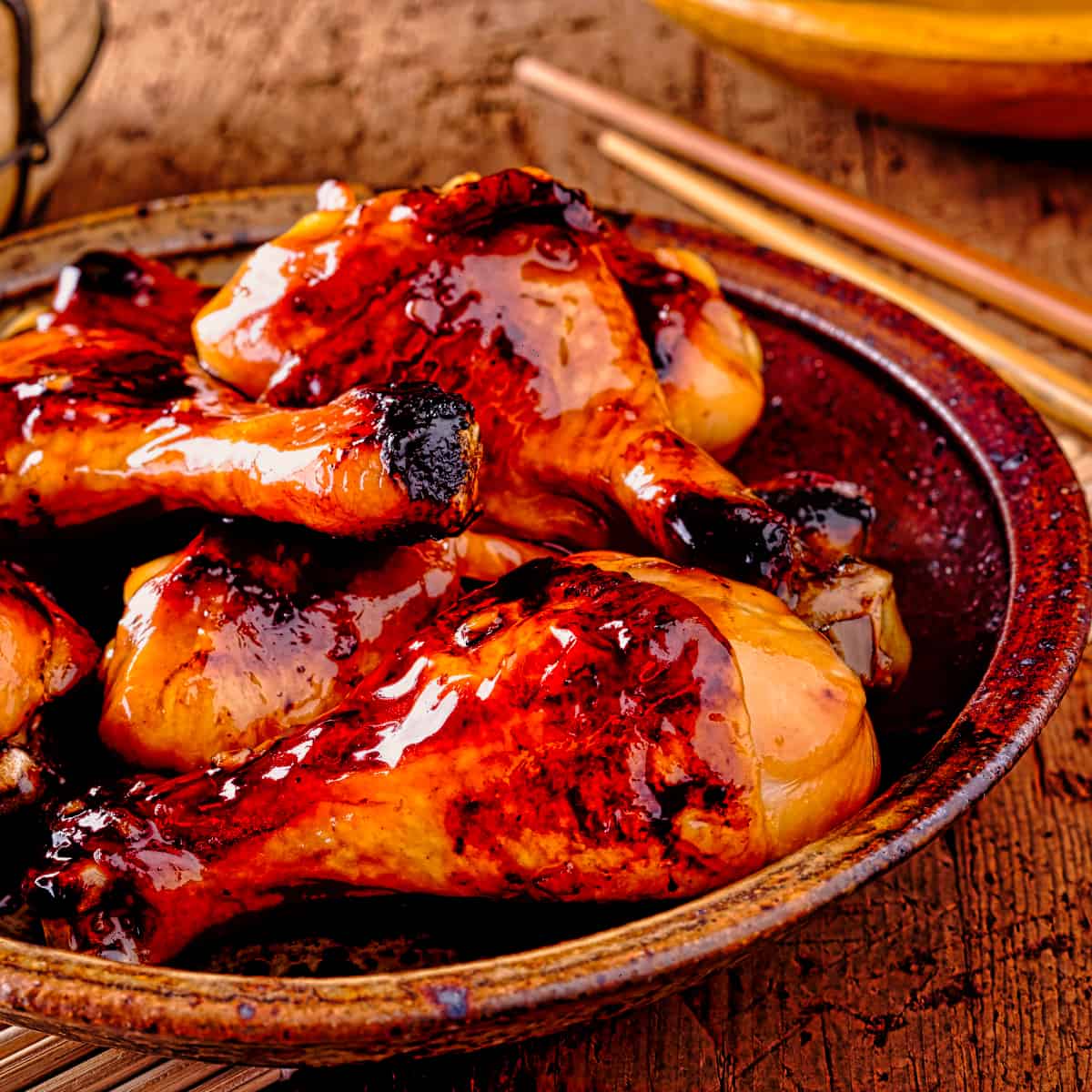 "This AIP crock pot recipes selection is really easy to make in any slow cooker as well.
This recipe is so easy – and it's AIP-friendly too! Double the recipe if you have a large enough slow cooker.
This Paleo Slow Cooker Apple Honey Chicken Drumsticks Recipe [Paleo, AIP] is easy to make and is perfect for the whole family to enjoy.
Not only is it delicious but also Paleo and AIP compliant. Try it with your loved ones and family."
---
Want more ideas to round-out your Recipe Box?
A lot of great options are in these posts!
---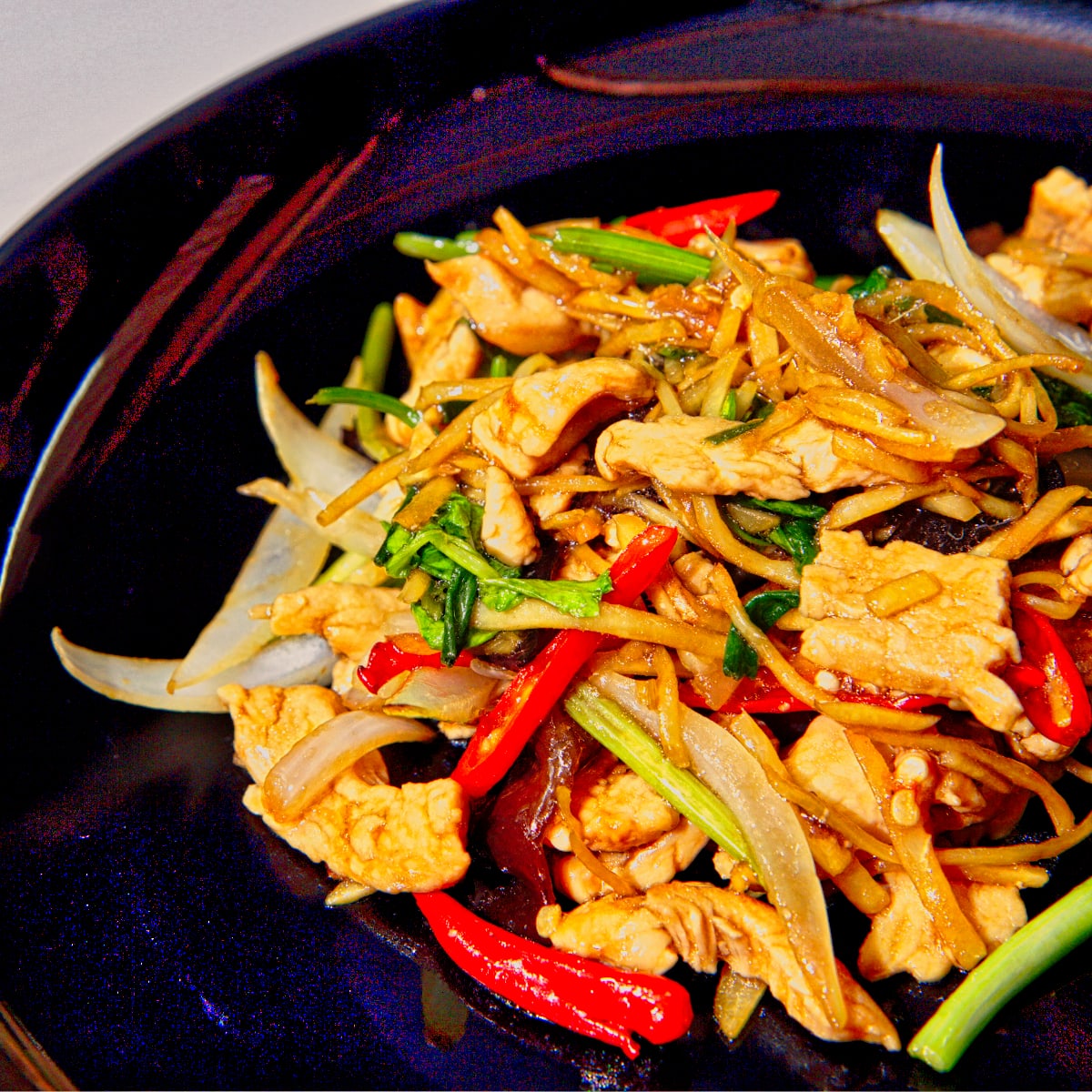 This AIP crock pot recipes choice is really a spin of another great recipe I found on the website The Kitchnn.
I wanted to make it AIP so I could try it and I knew with a few tweaks it would be awesome.
And I will tell you it did not disappoint, make this tonight.
It is so easy and so flavorful that we ate it two nights in a row with gusto.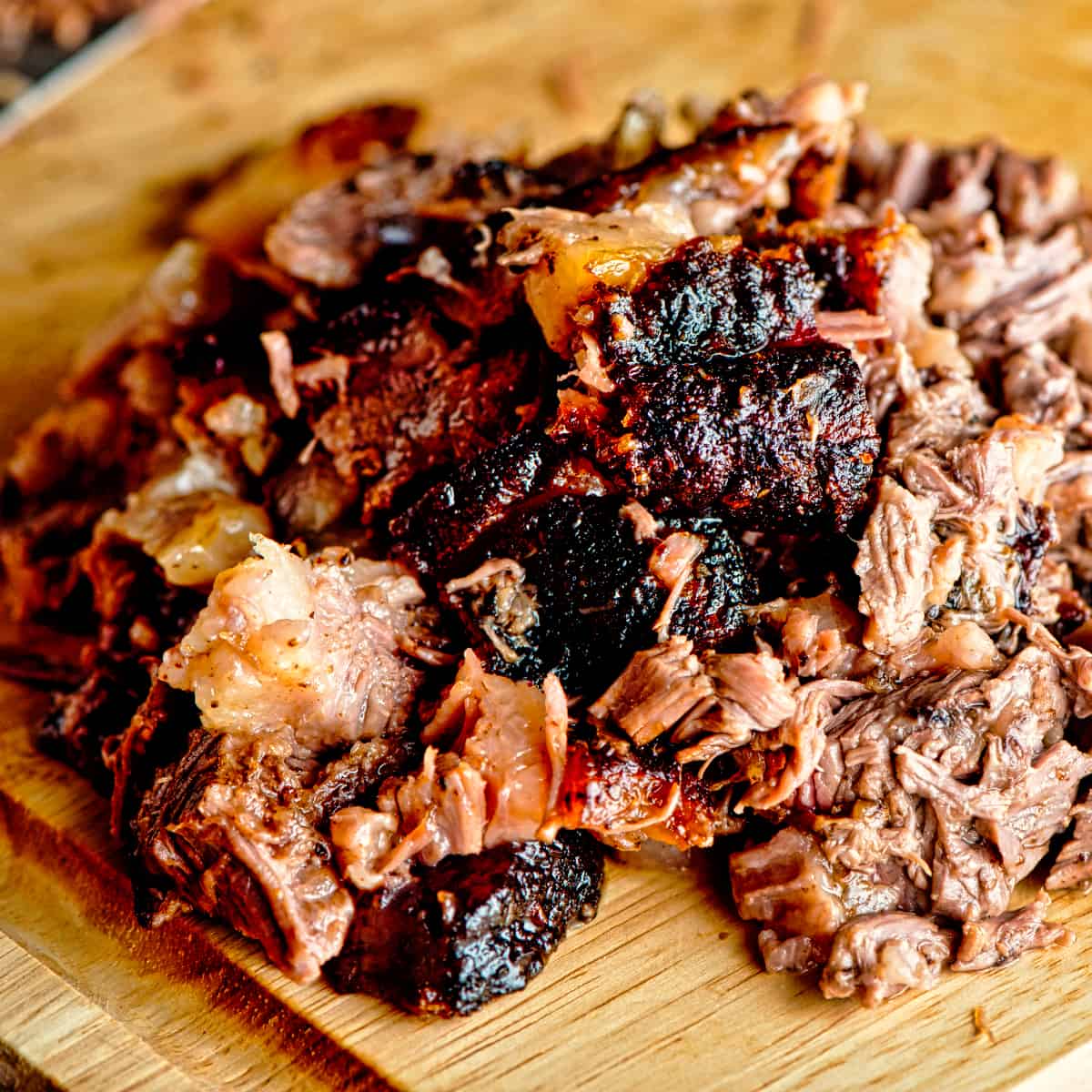 This Beef Brisket AIP crock pot recipes meal is so easy to make that it practically cooks itself.
You simply throw all of the ingredients in a crockpot and a few hours later it's done. This easy brisket recipe is a favorite paleo dinner in our family!
Growing up I loved the brisket that my Bubby made. It was melt in your mouth amazing.
My mother also made incredible beef brisket.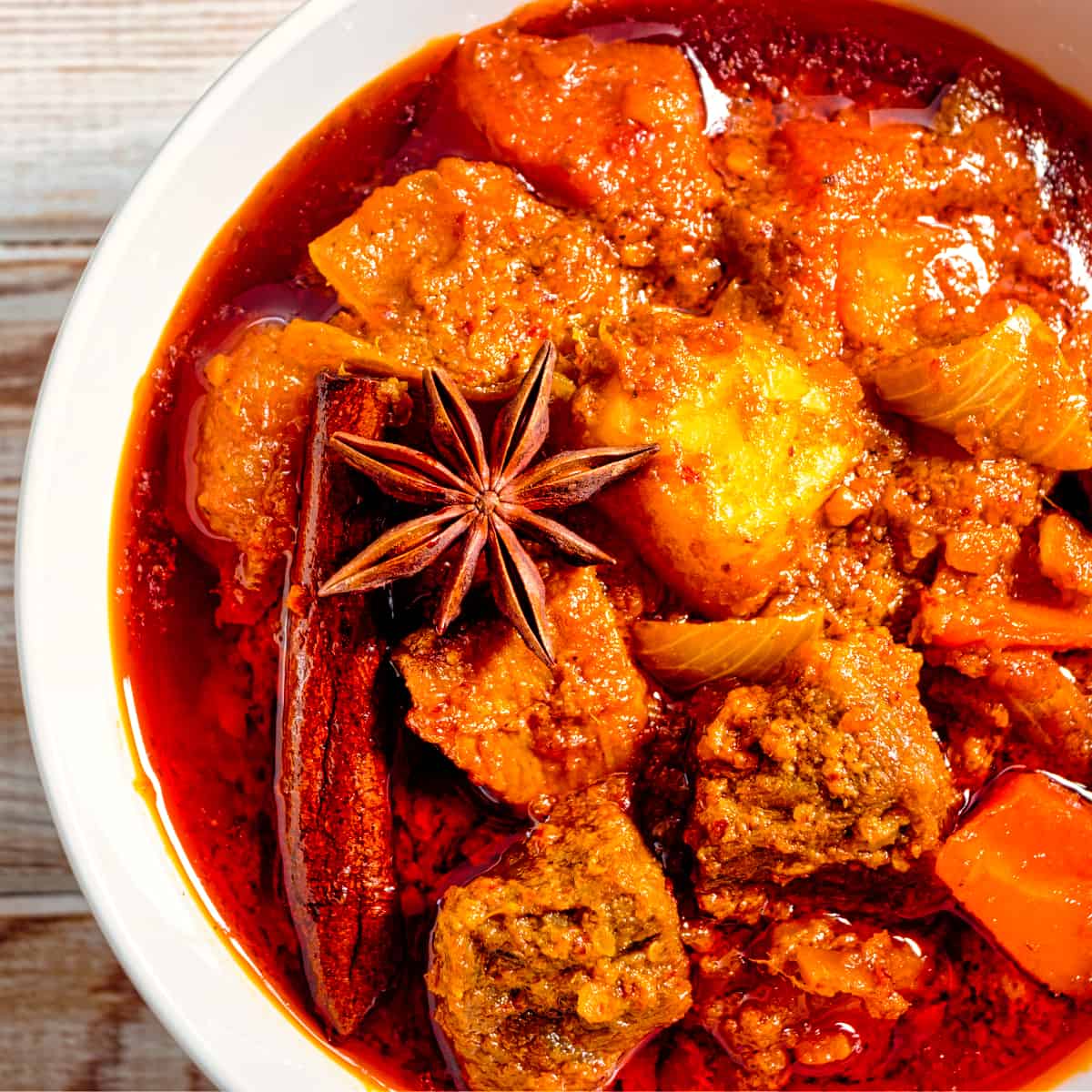 Blessed be the person who developed the slow cooker because not only does it make everything taste wonderful and makes your house smell heavenly.
It also takes the stress out of getting dinner on the table after a long day.
Today's AIP crock pot recipes pick for a Beef Pumpkin Curry is one of those meals where you can literally dump everything in the slow cooker, set it, and forget it!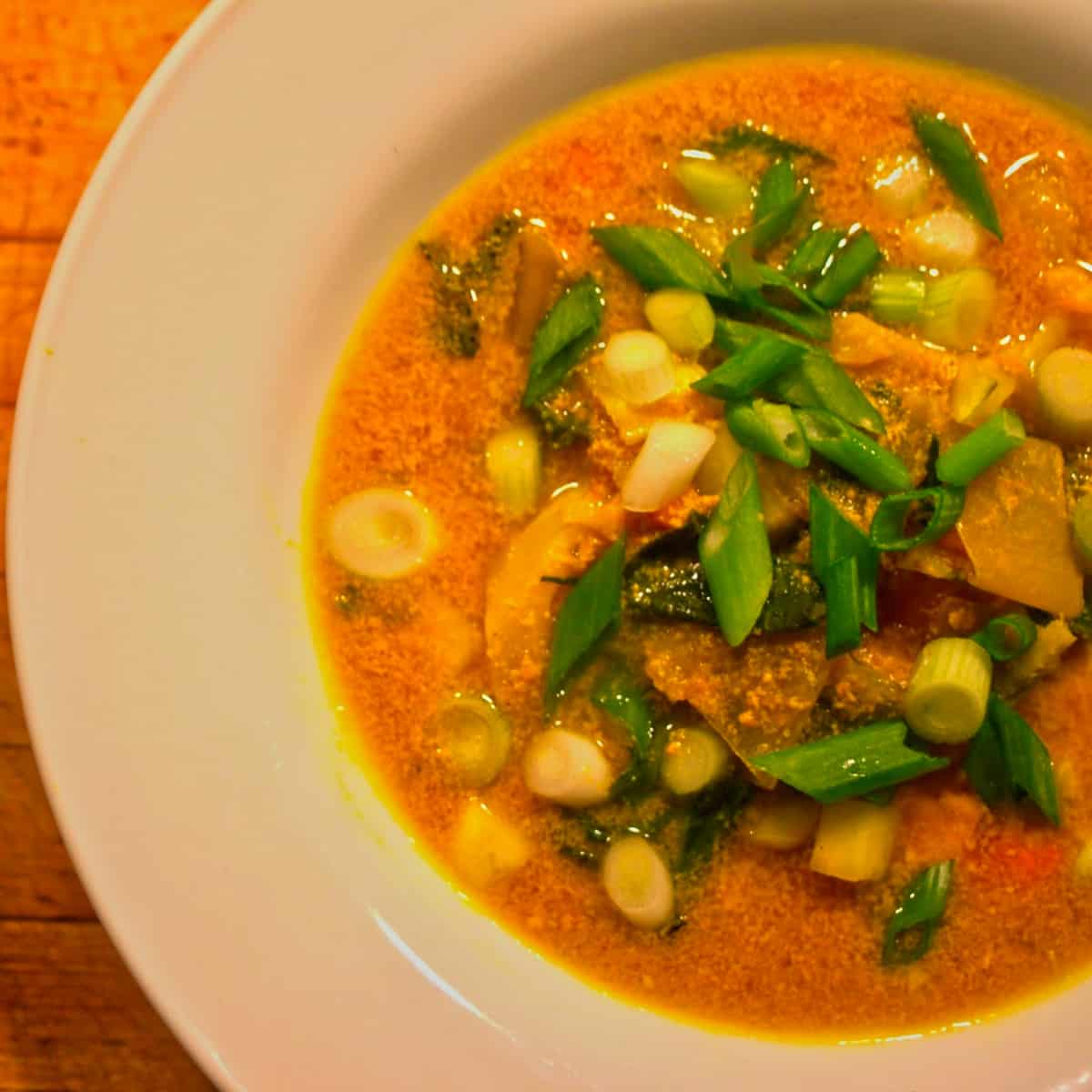 Eating "Autoimmune Protocol" due to Chronic Lyme, is something I came to on my own, before it seemed to make a name for itself.
Nightshades (potatoes, tomatoes, peppers, eggplant, etc.) were the first to go, as these foods give me severe leg pain that shoots down the outer sides like a sharp, cutting razor.
Because nuts and seeds are notoriously known as being hard on the gut, I naturally gave up these foods at the beginning of my illness.
I was getting bored so I started look at other AIP crock pot recipes that perhaps I could eat and this one fit the bill.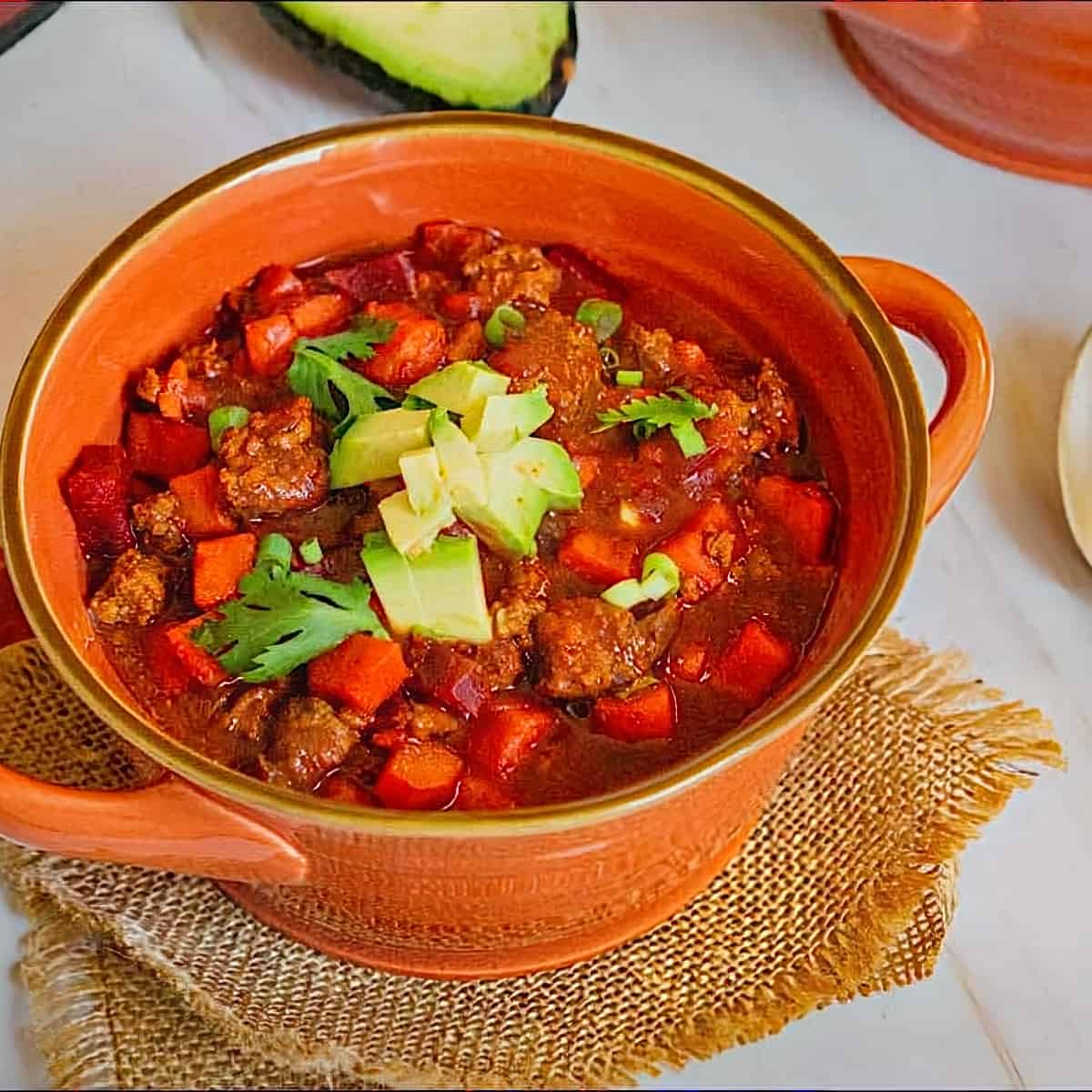 February 24 is National Chili Day. If you're looking for AIP crock pot recipes, I'm going to tell you about this delicious hot, comforting chili on a cold day!
This AIP chili is made in the slow cooker, which makes the most flavorful chili without extra work for you.
This nightshade-free chili is loaded with healthy and hearty vegetables, protein, and flavor.
This is a great AIP crock pot recipes pick for chili to keep on hand when serving a crowd because it can easily be doubled, it stays warm in the slow cooker, and it requires very little hands-on cooking time.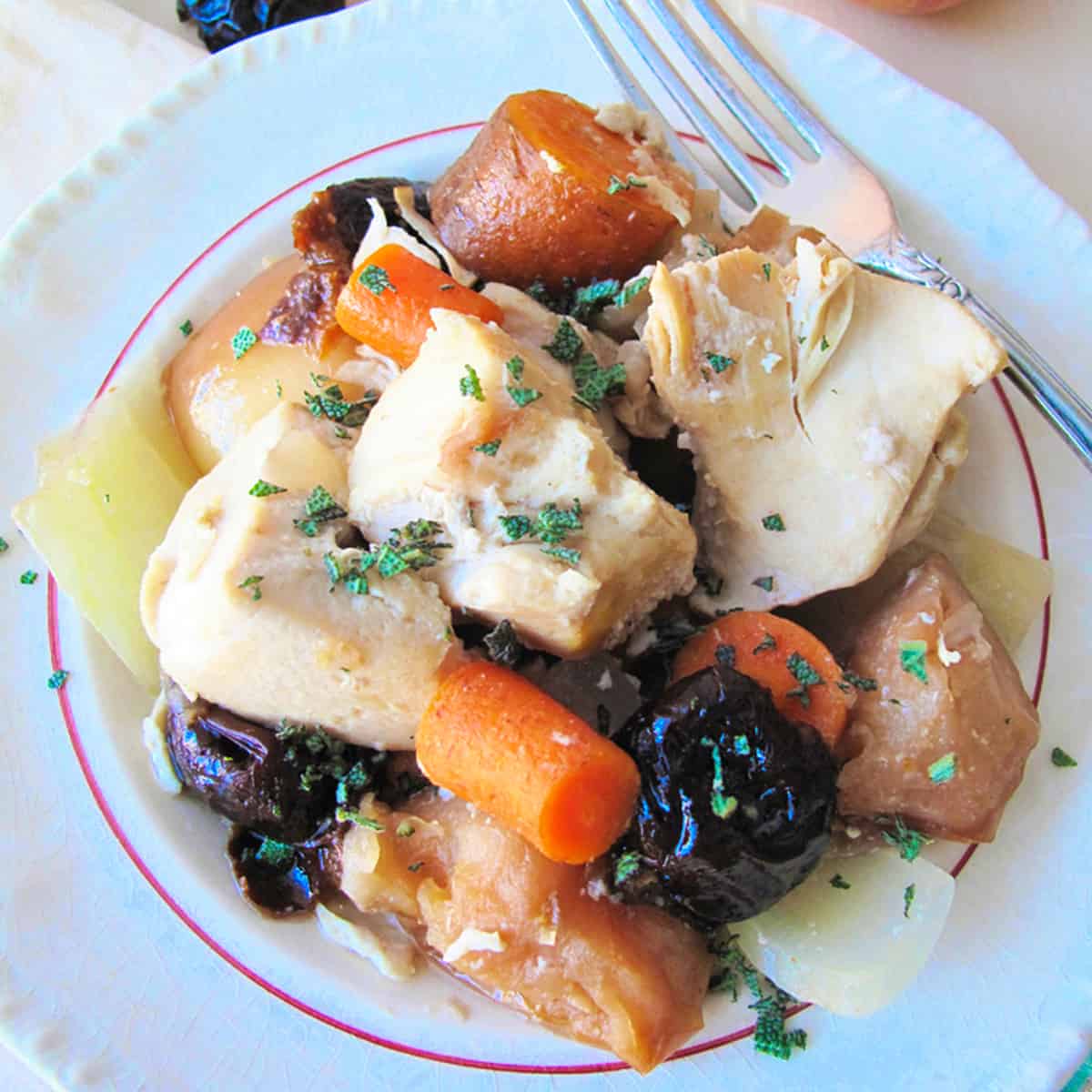 I love waking-up to the delicious aromas of a good AIP crock pot recipes meal simmering in my kitchen; the slightly sweet flavor of chicken, plums, and apples is particularly satisfying in the morning.
It has just the right amount of sweetness, counterbalanced by the savory tones of carrots and onions.
If you are not in too much of a hurry, sit down and enjoy this wholesome meal with your favorite breakfast brew (mine would be a good Earl Grey tea!). Mmmh!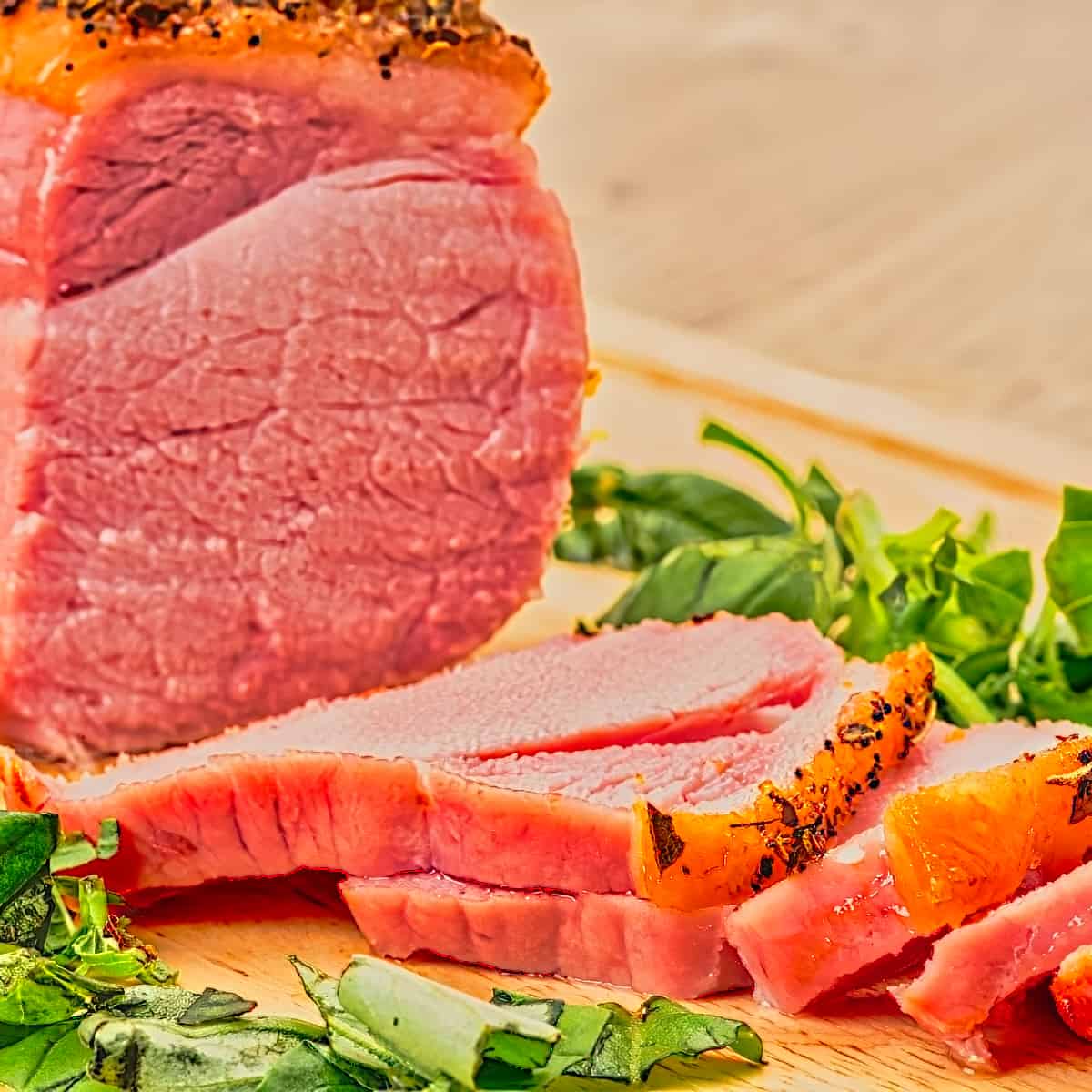 This easy slow-cooker ham AIP slow cooker recipes meal is not only Paleo and AIP-compliant, but gluten-free and dairy-free and a great main dish for holidays like Easter and Christmas
I am a HUGE fan of using my crockpot.
If I could cook with it every day I would.
There is nothing like spending 5 minutes tossing some stuff into the pot, turning it on, and then a few hours later having a meal ready.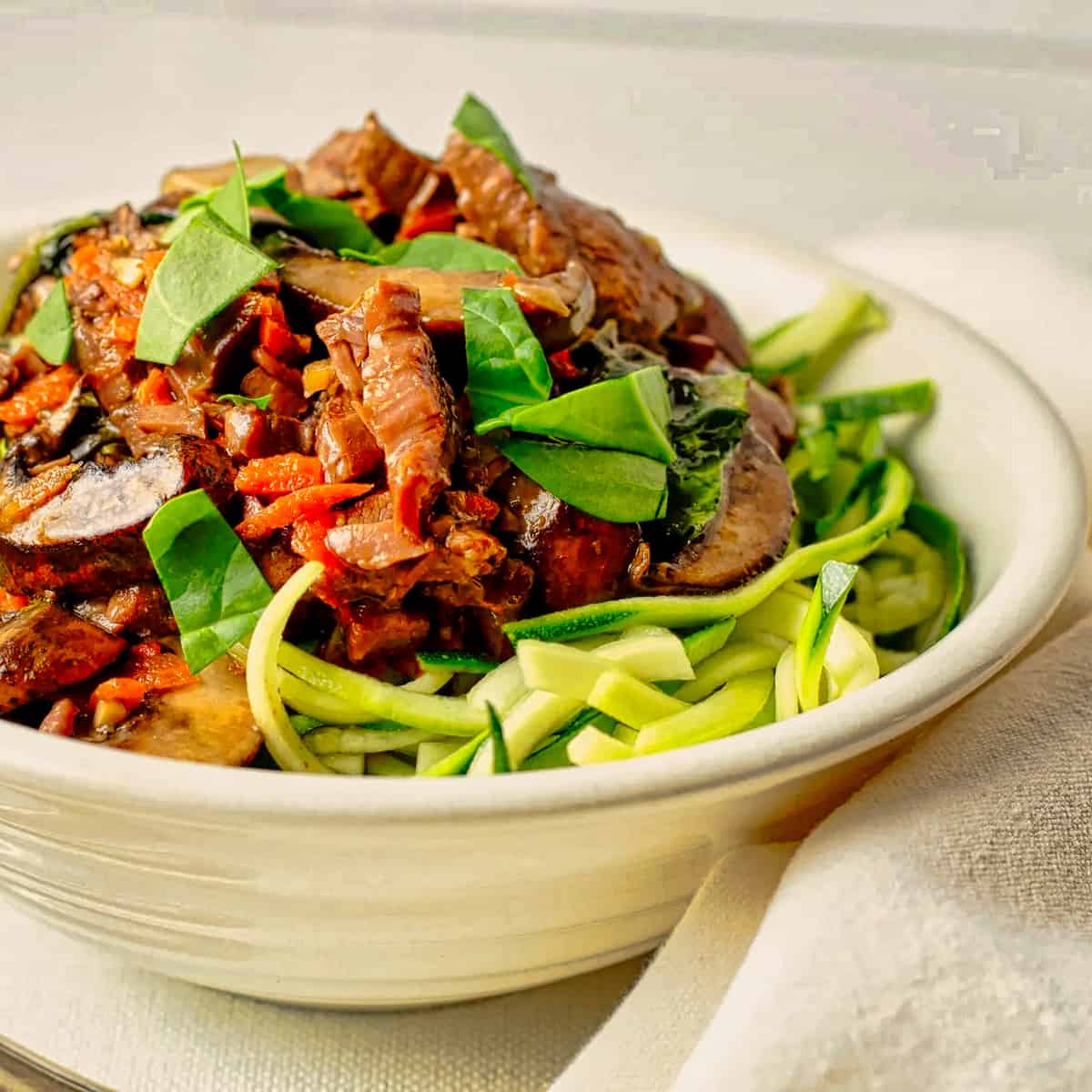 This is a AIP slow cooker recipes dish for Korean Beef Zoodles that are easy to make, hearty and delicious.
If you can chop and you own a slow cooker, you can make this dish!
This is one of those recipes that feels anything but restrictive.
So much flavor, and so many nutrients!
---
You May Want to Join Our Boondocking Group on Facebook For More Information
You May Want to Join Our Campfire Recipes Group on Facebook For More Information
For More Photos Visit Our Instagram at Campfire Recipes Instagram Our Big Escape