The Budget Japan Travel Guide includes 18 Important Travel Planning Tips that will allow you to see and do more on your budget. Learn how you can benefit.
Welcome to the Japan Travel Guide! Tokyo is due to host the 2020 Summer Olympics and many Japanese are expecting a successful tournament to deliver a considerable upsurge in visitor numbers. Truth be told, Japan has already been experiencing something of a travel 'boom' over the last decade or so.
This is because of visitors from other Asian countries making use of considerably more relaxed visa regulations. For those of us from elsewhere, Japan is somewhere likely featuring high on most lists. But, for quite a while, it has been considered beyond the budget of most casual travelers or backpackers.
Few people would consider Japan a 'cheap' travel option. However, you may just be pleasantly surprised to discover that the country is not especially difficult to explore on a modest budget. There are ways to cut costs and get by without compromising on your standard of living or opportunity to explore the many mindblowing sites to find here.
Japan is one of those places which offers an insight into a totally different culture and lifestyle, and not many other countries blend centuries of tradition so seamlessly with cutting edge technology
What Are the Best Places to Visit in Japan?
Culturally speaking, Japan is going to baffle, amaze, dazzle, shock, and pretty much everything else in between throughout your stay. And that has to be one of the highlights of anyone's visit! Expect to see elderly businessmen on the shinkansen (high-speed) trains casually flicking through mountains of manga books.
Vending machines stocked with bizarre foods, alcohol, digital goods, and everything you'd find in a standard Walmart. And a video game parlor on practically every sidestreet. You will spend large parts of the day, no matter where you happen to find yourself, trying not to stare too obviously or being stunned by magnificent wild scenery when you venture out from the metropolis.
Almost everyone is going to spend a good while in Tokyo, and quite frankly trying to figure out how everything works for the first couple of days is part of the Japanese travel experience. It won't take too long to realize that this is perhaps the world's most modern and hi-tech city. Urban transport is simply never delayed, you'll notice everyone is plugged into their phone in one way or another, and everywhere is incredibly busy in a very peculiarly ordered kind of way.
Most people will head straight to the 'older' Japanese sights such as the splendid Imperial Palace (be sure to prebook a tour), Edo Castle, and Nijubashi Bridge. But we'd suggest heading straight for the Tokyo Skytree for some incredible views just to get a scope of the size of the city. Be absolutely sure to check out the Sensō-ji Temple, Ueno Park/Zoo for some much-needed greenery, the Toyko National Museum and the Museum of Science and Technology (allow at least 4-5 hours to explore each).
If you have made the effort to get to Japan you simply must explore more of the country. We're not exaggerating by saying you could comfortably spend a couple of weeks in Tokyo and barely see or understand the basics. Kyoto is rightly famous as the most atmospheric and historic Japanese city. It is fair to say that the encroachment of technology and consumerist lifestyles have been kept more in check here than elsewhere in the country.
The Nijo Castle is one of the most spectacular places your correspondent from the Japan Travel Guide has ever visited. You'll find no end of shrines, temples and places offering Geisha-served tea throughout the day (with complimentary wifi, of course).
Osaka is another city where you'll discover further heritage, castles, museums, and galleries all served with an obligatory dollop of scientific futurism. Be sure to check out the culinary scene here. It is without question the home of the best authentic Japanese food, more on which we'll discuss later! Nara is perhaps the best place to visit for those with a particular interest in ancient Japanese history. This is also something you really ought to read a little about before visiting Japan (influences are absolutely everywhere).
This UNESCO listed site is somewhere utterly unique so allow for at least two or three days. Not many 8th century towns are so well maintained and preserved. You can expect a little more tranquility in Nara compared to other such sites, especially if you are visiting early in the morning or during the off-season.
Hyogo – with the UNESCO recognized castle and grounds – is simply a must-see for any visitor, just again be careful to plan your trip for when the crowds are at their lowest. Save the shopping for Aichi though, this is where you will be able to pick up genuine Japanese handicrafts and textiles. Finally, be sure to ponder your purchases in one of the city's gorgeous parks.
Do you fancy exploring picture-postcard Japan and one of the six thousand islands lying sometimes surprisingly far from the mainland? Okinawa is probably the most famous and visited, with easy transit links from the major Japanese cities. The huge local US military presence makes everything a little more accessible to Westerners.
The Churaumi Aquarium is probably the most spectacular that we have ever visited, and anyone interested in scuba and schnorkel diving is well advised to check these out around the island. Back on the mainland, you should try and head to the Shiretoko National Park over in Hokkaidō province for some real Japanese tranquility. Chances are you'll need some after a few days exploring the frankly mindblowing cities.
We've only touched on a few examples of the most frequently explored destinations in Japan here. What makes your personal 'best' list is likely going to be based on the experiences you'll enjoy by heading off the tourist path a little. Japan is packed with magnificent places that would make many a country beam with pride but are relatively little known or visited by tourists.
Plan your trip carefully and before you know it you'll be taking in a Sake distillery, visiting the Hiroshima peace shrine, and perhaps even slaloming down some of the world's best ski slopes (both natural and artificial!).
What Are the Best Things to Do in Japan?
Where on earth to begin! You simply have no excuse whatsoever for even remotely getting bored in Japan. It is one of the stand-out reasons for exploring this utterly amazing country. We really cannot stress enough that your days are going to feature an endless procession of relearning how to perform some basic tasks.
Need to pick up a bottle of water from the vending machine? Which button do you press for standard mineral water that is not seasoned with wasabi, lychee, crustaceans, or goodness only knows what else?
Chances are that the endless delights of simply getting-by will occupy a good proportion of your days, to begin with. Our only advice is to go with the flow and embrace it. Honestly, it never gets boring, and if you end up craving something you can enjoy without relearning the basic arts of communication or logic, perhaps take in some J-League soccer or a baseball game? Sports are a massive deal in Japan and you'll pick up the choreographed dance routines soon enough.
We already mentioned that you should do your best to learn some basics about Japanese history, culture, architecture and so forth well before you visit. The sites are awe-inspiring and even more spectacular when you understand the context. Pretty much all of the key sights will offer some kind of English language tour or at least audiobooks, so take advantage of these too.
Japanese culture is very deep and there's no point expecting to be an expert in Shinto within a couple of hours. Just try and appreciate the magnificence and grandeur in person on the back of a little pre-visit reading. You'll enjoy it much more.
The Japan Travel Guide will explore traveling around the country later on, but we should mention at this point that the rail network offers a fantastic way of seeing the country. Japanese scenery is no short of breathtaking and the trains themselves are pretty much the most advanced of their kind. Try and use those trips between the cities to figure out more about what aspects of Japan you are most interested in. It is more difficult than you might expect to 'pigeonhole' differences between scenic, cultural, and entertainment options as they frequently tend to all blend together.
What you ought to try and do is enjoy Japan especially where it is least developed. Maintaining cultural legacy vs the financial appeal of mass tourism is a huge issue in the country right now, and many predict that their tourist numbers are going to vastly increase in coming years. If you want to see the classic sights such as Mt Fuji, Kinkaku-ji, Kiyomizu-dera and so forth in relative peace and quiet, now is the time to go.
Chances are that you'll not just want to spend every waking moment exploring unique historical sites. Even the biggest fans of Japanese culture are going to be a little overwhelmed sooner or later, and what better way of 'relaxing' than taking in one of the country's theme parks? These are one of the numerous positive aspects of American culture that you'll see have been rather enthusiastically adopted by the Japanese.
Most of the best are around Tokyo, so be sure to check out the amazing Disney Sea Park, Universal Studios and perhaps one of the more bizarre local options too. In the evening you could chill out a little at one of the thousands of karaoke bars, enjoy some casual world-class sushi, or just sit quietly on a bench and marvel at how amazing it is to be in Japan in the first place.
We'll leave it up to you to choose how you spend your time. Our only advice would be to keep an open mind – and you'll need one – when visiting Japan, and perhaps try not to follow too strict an itinerary. Cultural 'overload' in Japan is just as much of a risk as any other country packed with incredible sights (looking at you France and Italy!). So, consider having some days set aside for simple fun and others for exploring some of the lesser-traveled places.
Thanks to an amazing travel infrastructure and an incredible assortment of activities to take part in, you will have no trouble waking up in the morning and just doing whatever you are in the mood for. It's that kind of destination, so only plan for those sights that are especially essential and/or important to you. Otherwise, you're best off just going with the flow for most of your time in the country. Oh, and it helps a bit if you are willing to try out as many new things as possible!
When is The Best Time to Visit Japan?
Japan tends to have its 'peak' tourist season around March/April when flowers are in blossom and over August surrounding O-Bon and many other smaller festivals. Many of the Japanese travel throughout the country during these times so you should prepare for high prices, large crowds, and possibly even some overcrowding on public transport.
Temperatures are a little cooler in the more mountainous regions so they are also considerably more popular with visitors than usual. Despite these drawbacks, we'd recommend this time to visit assuming you plan and purchase well in advance. The blossom really is quite spectacular!
Generally speaking, Japan does not have so much of a shoulder season. It tends to vary according to the year and naturally this is quite tricky to predict. If it happens to be a particularly gorgeous Autumn/Fall season then many people will head out into the countryside at very short notice. On less spectacular years you could theoretically have many sites pretty much to yourself.
December – March is the only real low season and you'll not find many other visitors around this time. Plenty of smaller businesses, especially those geared towards the leisure and tourism industries, close down for a month or two. Prices can be a little cheaper but that is kind of relative in the case of Japan. Note that Japan is pretty chilly and often snowy at this time of year so the ski resorts will be booked out for months in advance.
Overall we'd suggest you plan well in advance and brave the crowds. They are no worse than countless other places experience during their peak season. Spring is a great time to visit if you are opting to see Japan on a 'spur of the moment' decision, and ideal for those who appreciate photography.
Do I Need A Tourist Visa in Japan?
Most people should have no trouble entering Japan providing they follow the basic rules. Visitors from 68 countries including the USA, Canada, UK, Australia, New Zealand, and most EU nations will be issued a 90-day visa automatically upon arrival. Processing can take a little longer than usual because everyone needs to be fingerprinted and photographed. You may wish to check specific rules for yourself as there are a couple of slight anomalies compared to other countries.
In theory, everyone needs to be able to prove they have the means to survive in the country and pay for a return flight home – although we have never heard of that rule ever actually being applied. Scruffier backpackers may wish to dig out their 'smart' clothes for passing through Japanese customs, however.
As part of their relaxation on visa rules over recent years, Japan is pleasantly openminded about allowing people to stay beyond their 90-day visa. You ought to have a valid 'reason' and will require a resident's card but these are simple to get providing you apply well before your visa expires. Specific rules are in place to encourage people between 18-30 to be able to work in Japan during their stay, and again our advice is to apply in advance should this be of interest.
One last point worth mentioning here is that Japanese customs are stricter than most regarding what medications are allowed into the country. Plenty of drugs considered 'normal' such as codeine and Adderall are highly restricted. Check for yourself if you intend on bringing any medically prescribed opioids or such into the country.
What Currency Is Used in Japan?
The Japanese Yen (¥) currently trades at ¥100 = just under $1. Prices can easily hit four or five digits so stick to this basic rule for easy approximate conversion. Check the exchange rate before you travel as the Japanese economy is a little in the doldrums when writing this Japan Travel Guide.
For a country as technologically advanced as Japan, it is a little surprising to discover that cash is still quite widely used for everyday purchases. You'll have no problems using your card for most substantial purchases in cities such as hotel rooms, smart restaurant meals, attraction costs and so forth – but you should consider that more basic transactions are almost always performed using notes and coins.
McDonald's, for instance, does not take card payments. Plenty of hotels and such in smaller towns and villages will not accept any form of card payments – so you are going to need some cash most days. Where credit cards are accepted there may be minimum purchase limits.
But where to get this cash from? This can be a bit of a headache at first. A very high proportion of ATMS only work with Japanese issued bank cards – even those which have Visa/Mastercard signage. You need to look for machines – usually provided by the major banks – that feature signage indicating (in English) that international transactions are accepted.
Pro-tip – Be on the lookout for 7-11 stores as they always have machines that will accept overseas issued cards. When you find one they will have onscreen English instructions.
Plenty of visitors to Japan still rely on the old-school exchange bureaus that are around pretty much all the major city centers and attractions. You'll find that ATMs offer much better value!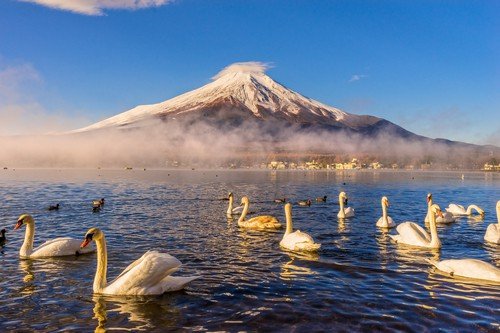 Do I Tip In Japan?
There is no tipping culture in Japan and even trying to leave a few coins in appreciation will likely be refused! We at the Ultimate Japan Travel Guide have yet to discover anywhere – be it a bar, restaurant or whatever – that operates even a communal tip jar.
What Kind Of Budget Do I Need In Japan?
So is Japan as mind-blowingly expensive as most people tend to assume? Nobody would ever try and claim that Japan is a cheap country to visit, but there is no reason why you need to spend a great deal more than you would in any other advanced nation. Some prices are actually really reasonable. Japan operates a relatively famous series of discount rail passes that allow for unlimited national travel over 7/14 days at a price lower than some individual direct tickets.
Accommodation is pricy but there are budget options available everywhere and these are uniformly clean and tidy. Daily costs are where expenses are going to mount up.
Here is a very general summary of what you should expect depending on your approximate daily budget.
Budget (¥8000 max)
Can you really visit Japan at $80/day? Yes, and there is no reason why you could not even half that amount on some days. Japan has finally started to appreciate the size of the international backpacker (and budget-conscious tourist) market and hostels have been opening at an impressive rate over recent years. You ought to find a decent quality central hostel with dorm beds for about ¥3000/night – possibly even less during the off-season. Needless to say hostels book out months in advance so if you want to make huge savings on your budget then plan for this accordingly.
Tokyo and a handful of other popular tourist cities offer discount packages for their attractions but these can be a little bit of a mix-mash. Consider what you specifically want to see before picking one up. Individual prices to most main museums and attractions are reasonable – somewhere between ¥500-1000 is about right. Theme park tickets can be ten times that amount unless you book in a group (highly recommended!).
As for food and drink – it depends mostly on how careful and openminded you are. Part of the 'Japan experience' is buying random things from vending machines, playing video game arcades, and so forth. You are going to need some incidental spending money and that mounts up pretty fast.
Decent quality and affordable food run from around ¥600-1500 depending on whether you want a quick noodle stir fry or something with a little more protein. Alcohol is relatively expensive with a little bottle of the cheapest beer easily heading north of ¥500 even at the local dive bars. We'd suggest eating street food wherever possible and skipping on most typical restaurants unless you wish to really blow your entire wad.
Mid-Level (¥10,000-20,000/day)
Quite a sizable disparity, eh? Quite how you try and determine what amounts to a mid-level budget really depends entirely on what you decide to get up to during your days. A standard hotel room – two sharing – will cost between ¥10-12,000 depending on location. Do not expect anything besides simple and practical comfort. Some may throw in a basic breakfast but that is certainly not universal. Truth be told, the only advantage over a hostel bed is that you can enjoy some privacy – which after a day exploring the Tokyo metropolis is actually sometimes worth the money.
With this budget, we'll be looking at taking in one 'proper' sit-down meal every day. Do not expect world-class dining for your ¥4000 meals, but it should be more than adequate enough and perhaps even washed down with a cocktail or two. Make do with street food and convenience snacks for the better part of the day. Check out the food section below for a few examples of the amazing little on-the-go meals you'll see thousands of commuters chomping down throughout the day!
The good news is that this budget allows you to branch out a little more compared to those on a shoestring budget. Perhaps look at taking a cycle tour (typically 4-6 hours) of your chosen city for about ¥4000-6000/person. Something worth noting is those premium attractions – especially temples – charge considerably higher admission fees. Make sure you take advantage of any discounts otherwise prepare to part with ¥15-2000 per visit. Fancy taking in the baseball? Tickets go for between ¥3-10,000 depending on the fixture.
High-End (¥20,000+)
Anyone planning on exploring the Japanese ski scene should consider this their entry-level budget. Prices are very high indeed and sometimes would even make the Swiss blush! The good news is that you ought to expect something rather special for ¥20,000/night hotels – and do not be tempted to just opt for one of the international chains. Japanese hotels are generally far better value overall and a much more interesting choice for non-business travelers. Shop around and you may well be rather surprised at how much you can actually get once you break out from the enormous middle market.
World-class Japanese restaurants cost serious money and you really need to spend big on the rarest options. Assuming you have slightly more modest tastes, you should still expect to drop about ¥15,000/person. Japanese boutique shopping is incredibly high end and there are strict taxes to be paid on exporting antiques. Most dealers will make provisions for these in their prices, and if not then appreciate the extremely rare opportunity to politely haggle in Japanese culture.
Most people opt to use the Japanese public transit to get around, but if you need something a little more private then you could splash out on a cab. These are very expensive by international standards. A 20-minute journey through Tokyo will run about ¥3000+. First-class travel is a better investment if you want to really be pampered. Japanese trains are amazing throughout but the premium lounge is really rather special.
Overall, Japan is not cheap and you will have endless ways to blow as much cash as you like, but you most certainly can get by without spending an enormous sum of money. Treat the country like you would any other major tourist country/destination and you cannot really go wrong. We'd recommend that most visitors who plan on experiencing Japan on some kind of reasonable budget make some provisions to save as far as possible by using advance bookings, especially on those hostel beds.
Remember that budget rooms really are all you need in the cities. Spend what you save on enjoying the Japanese experience!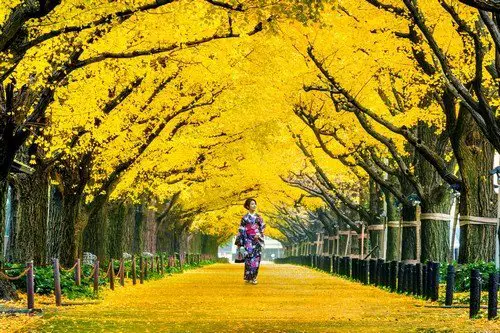 What Languages Are Spoken in Japan?
Funnily enough, the 128 million Japanese people all speak Japanese! You'll also find some Ryukyuan spoken on certain islands.
As a visitor, you will probably be more interested in discovering how easy it is to get by in Japan speaking English. Plenty of people take Japanese lessons beforehand – and credit for the effort – but you'll do very well indeed to have a casual conversation in Japan without prior practice. They speak fast and tend to include plenty of cross-cultural references and slang! What we should say is that the effort will certainly be appreciated so try and pick up the very basics at least.
Broadly speaking, the Japanese aren't especially interested in learning English. Their culture simply is not as reliant on English spoken media as others, and not a huge proportion of Japanese travel overseas for work. That being said, the vast majority of younger people will speak very basic English as it is taught in schools. A good proportion may actually try to speak to you in English – which you should take with good grace – but do not speak to a Japanese person ever assuming they speak English.
Most visitors should not have any difficulty with the language barrier. It certainly accentuates the slight culture shock a little when it comes to learning how things work, but you'll pick that up quite quickly.
What Religions Are Practiced In Japan?
The Japanese observe Shinto, which is a little different from belief-led religious movements. In the most basic of senses, Shinto is based upon traditions and rituals more than upon notions of divinity or even a moral compass. Most Japanese people do not actually consider Shinto to be a religion comparable to the likes of Christianity, Islam, Hinduism and so forth. Instead, it is more of a 'way of doing things' for want of a better description.
About half of Japanese people consider themselves as 'Shinto' which plenty of surveys would basically consider being 'irreligious/not religious'. That kind of misses the point though, as people do live Shinto in a way that may well appear to be religious from an outsider's perspective! One-third of the Japanese follow Buddhism (in its various forms) with tiny numbers who have adopted Christianity.
You should be careful to show respect for the Japanese way of life during your stay in the country, and as a matter of course, that will involve adhering to certain aspects of Shinto. It need not really make much of a difference to the practicalities of your visit apart from being sure to dress smartly when visiting temples. There are plenty of signs suggesting appropriate conduct for visitors in pretty much all of the major sites.
Practical Tips From The Japan Travel Guide
Japan is a fascinating, thrilling, and truly one-of-a-kind destination which everyone should make some attempt to visit should they enjoy such an opportunity. At this stage of the Japan Travel Guide, we'll shift the focus a little more towards the practicalities of spending time in the country safely and enjoyably. Once you acclimatize to the country – and rest assured it is nowhere near as full-on as China, India, or a handful of others we could mention – expect to really fall for this amazing nation.
Despite Japan's efforts to attract more international visitors over recent years, there are still quite a few cultural differences which visitors ought to be aware of before they arrive. The minority of people (often older and conservative-leaning) who are against the government's tourism policies are fearful of attracting the wrong kind of visitor. Do not 'look' like a stereotypical tourist wearing shorts and a scruffy T-shirt and you'll save yourself a few occasional disparaging glances. Other things to be slightly wary of would include:
▸ Remember to always take off your shoes indoors.
▸ Pay close attention to queuing systems.
▸ Do not eat and walk (even street food should be eaten standing still).
▸ Avoid making too much noise in public – especially on public transit.
▸ Learn chopstick etiquette.
We should probably throw in to never leave a tip but we have already covered that one! One other useful observation we've made in Japan is that as a visitor, you should allow any Japanese person you converse with to lead the conversation. Do not – under any circumstances – suddenly start chatting about taboo topics such as WW2, whaling, the Yakuza, etc – even if you have already made some kind of acquaintance and know the person relatively well.
That serves as an extension of the rules (spoken and unspoken) concerning respect, hierarchy, order, and politeness that runs especially strong throughout Japanese culture. It can take a little while to get used to so tread lightly, at least to begin with.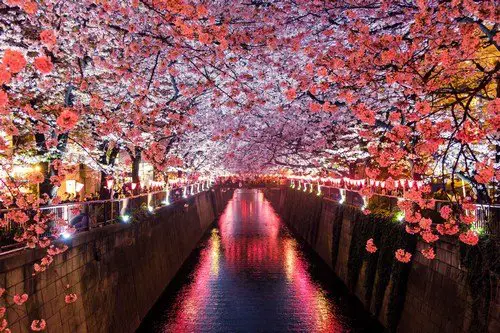 What About Health and Safety in Japan, Is It Safe?
Japan is a safe country to visit, but visitors should still excise a degree of caution especially in some metropolitan districts. Violent crime is extremely rare (almost unheard of) but tourists are targetted by opportunistic scam artists and bag thieves occasionally. The vast majority of people should have no problems whatsoever providing they take suitable precautions.
Women visitors may be aware that Japan has peculiar (from a Western point of view) attitudes towards sexuality. Groping and inappropriate photographing has long been an issue on crowded public transport – and thankfully there has been a recent backlash against this nasty trend.
If you feel threatened then shout and point at the surreptitious groper and they will be hounded away by your other travelers. LGBT people should behave with the same levels of restraint in public spaces as you'll see from heterosexual couples. Despite private polls indicating that the Japanese are pro-same-sex marriage, that opinion has not really evolved in a culturally broader sense just yet.
You should check the requirements for medical insurance well before you travel. Japanese healthcare is excellent but many will only accept medical insurance issued by Japanese companies. If you require treatment then you will probably have to pay for the costs upfront and seek reimbursement when you return home. Costs are reasonable compared to most other countries and even if you cannot pay immediately Japanese medical centers are still legally obliged to treat you.
Unlike many other developed countries do not count on medical staff speaking any English. If you need medical attention it is a good idea to try and arrange this via someone you know who speaks Japanese/English, through the police, or ideally with the help of your accommodation.
As mentioned previously you should take care considering what medications you bring to Japan and do not expect to be issued the same brand if you lose your prescription. Save copies of all necessary documents to the Cloud and print out physical copies too.
Tap water is safe to drink (top up your bottle to keep those costs down!) and you should not require any vaccinations.
What is the Best Transportation in Japan?
Your transportation requirements are going to vary depending on what kind of activities you wish to enjoy while visiting Japan. Should you be island hopping then the ferry network is going to soon feel like an old friend. Intercity travelers will soon feel exactly the same for both the rail and bus operators. Air travel is also a feasible option that can offer better value – while saving time – compared to alternative options. The good news is that no matter what kind of transport best suits
your requirements, they are all across the board fantastic! If there is one thing that the Japanese have absolutely cracked it is how to meet the needs of many millions of daily travelers with barely a single delay or inconvenience. Public transport is the way to go throughout Japan, and rather handily the routes tend to also feature pretty fantastic views too!
It is seriously recommended that visitors of all budgets pick and book their tickets with as much forward planning and attention as possible. The network is designed to work independently and in collaboration – for instance, many trains are timed to coincide with ongoing services on popular routes and connect with buses and local transport. You can reasonably bank on these being on time, every time, but still try and allow a little time to reach your connection (especially if you are not sure where anything is!).
You can usually make considerable savings when booking in advance and/or opting for various travel discounts. The rail network is famous in backpacking circles for its value compared to individual ticket purchases. At the time of writing the Ultimate Japan Travel Guide, the best options are still in full operation although there has been some talk of cutting back on their availability in the future.
Visitors looking to save a little on their costs while arguably seeing some even better scenery (depending on the route) should definitely check out the coach options. Many different operators run services throughout the country and they are often between 25-45% cheaper than the train even when booked on the day of travel.
Internal flights are a legit option when touring Japan especially if you have a more restricted schedule and need to cram as much as possible into your stay. Japanese air travel is just as efficient as land-based services, with an excellent safety record and an extensive selection of regional and international airports to choose between. Prices vary considerably and make sure to check and compare prices between operators especially on very popular routes. The differences can be amazing if you opt for a small name airline instead of one of the big four.
Once again Japan is not a whole deal more expensive than most other developed countries, and some transport options represent unbelievably good value. The one thing you can be absolutely certain of when traveling through Japan is that you should expect quality and promptness regardless of the price of the ticket. Just because you are paying out for a first-class ticket doesn't make the train run faster, so always consider your options and ideally figure out a series of options well in advance of your arrival.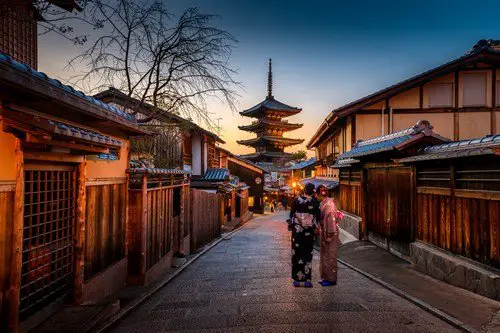 What Are the Best Accommodations in Japan?
While basic accommodation in Japan is available it is not necessarily all that cheap. There is not much of a camping culture in Japan – and limited space to do so – meaning most visitors planning to keep an eye on their pennies are going to be looking towards hostels and the very few budget hotels.
As mentioned previously, these do book out fast during the peak season and are popular with young Japanese travelers too. Make your arrangements well in advance and you can find some outstanding bargains. Quality tends to be quite impressive although expect lower standards in more out of the way places.
The vast majority of accommodation options in Japan are going to fall somewhere in the mid-market. Prices tend to be pretty uniform and there is rarely much in the way of promotional discounts or room for any casual haggling. Japanese culture does accommodate a little for price negotiations but not over something as trivial as a hotel room for the night!
What you see is what you pay tends to be the rule, but as any seasoned traveler will tell you, there is rarely any harm in trying. The same applies to the more exclusive resorts which can really be something rather special.
It is worth looking for seasonal discounted accommodation especially at Japanese universities when they are between intakes. Preference tends to be provided towards other students and/or those with some kind of scholarly interest in Japan, but once again there is no harm in trying. Japan does have some provision for private online rentals through the likes of Airbnb, although because of the language and cultural barriers do not expect to find too many of these.
If you hit the jackpot and find lodging with a Japanese family then you deserve a good pat on the back for being so resourceful!
We at the Japan Travel Guide would broadly suggest that Japanese accommodation prices are quite similar to what you'd expect to pay and find in the Scandinavian countries. For about $100-120/night you will be provided a comfortable room in a central location – but do not expect much in the way of extra amenities to be provided.
How Can I Practice Responsible Tourism in Japan?
We have discussed already some of the very unique aspects of Japanese culture and visitors should expect to find that people are very protective of it – even the parts the rest of the world frowns upon. You should expect to see whale and dolphin on casual restaurant menus and if you are invited to spend time with a 'typical' family should expect roles to be very defined and often quite separate from each other.
Japanese media is world-famous and the likes of manga and anime cover the likes of violence and nudity to levels that you'd rarely ever hear people actually talk about. To put it quite simply, the Japanese like to do things their own way and even those elements we may find distasteful need to be respected. As a visitor, you will be invited to dip into the waters at a communal Sento before any of your guests – but you are last in the line of people allowed to criticize any aspect of Japanese culture.
Another slightly sad aspect of Japanese that surprises many visitors is their seemingly endless thirst to build and develop over beautiful landscapes. Japan is utterly gorgeous, yet it is quite remarkable how an entire civilization has managed to make such a resource-poor rocky country so affluent.
They have managed this by development – and you will not find many people protesting about it. Shinto is all about work and effort, so when that is measured by building rates some unseemly buildings quite out of place and character are to be expected. Once again – it is not the visitor's place to criticize this unfortunate attitude.
Last but not least – Japan has experienced some monumental and historic seismic disasters in recent years and while you should be respectful when visiting do not expect much emotion from the Japanese. Much in line with their national character, it is hardly any surprise that rebuilding has been taking place with staggering speeds and little in the way of remembrance.
What Food Should I Try In Japan?
Peculiar is it may well sound, chances are you will never have had Japanese good quite as good as that served in Japan itself! Despite being behind some of the world's favorite foods you simply have to devote a good chunk of your downtime to exploring the amazing culinary traditions of this country. Ramen, Udon, Sushi, Dumplings – the list is endless – are all actually eaten by most people every single day.
While you will find some alternatives offering most 'western-style' meals (often in quite comical forms) you should expect Japanese food to make up the majority of your meals throughout the day. What a nightmare, eh!
Ramen soups can be filled with pretty much everything and anything – and chances are that budget diners will be looking towards this as a lunchtime or evening staple. It is usually served quite simply with the diner then able to add seasoning and sauces to their own taste. Remember to eat with chopsticks and drink the juice from the bowl – doing otherwise is considered impolite.
Okonomiyaki is a personal favorite of the Japan Travel Guide and is another of those delights which can be enjoyed at any time of the day. We recommend it for a breakfast/brunch where this omelet-style dish will fill you up for a long day ahead. Expect shredded cabbage, onions, pickles, seafood, and pretty much anything else the restaurant has at hand.
Anyone in Tokyo must visit the Tsukiji Fish Market for the world's best quality (and best value) sushi made right before your eyes. It is a legendary experience for those who like their sushi, with the drawback being that no other will ever taste quite as good again. Gyoza dumplings are often served alongside sushi and are just as delicious.
While large proportions of the Japanese diet tend to be healthy and high in vegetables you may struggle to find vegetarian/vegan options outside of the obvious. Provision has been getting better for this in recent years so check out some online guides for the best places to eat in your area.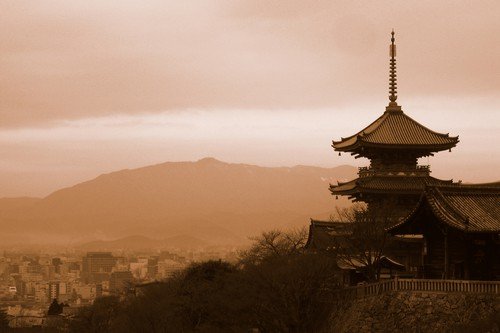 What Should I Pack for A Trip to Japan?
Comfortable urban clothing including a good rainjacket and decent pair of walking shoes are must-haves for any Japan visit. Make sure you also remember power adaptors (if needed) as these are not quite as widely available as in other countries.
Prices for good quality clothing and so forth tend to be on the high side in Japan so try to pack anything essential quite carefully. Other than these basics you should not need anything especially unusual for your time visiting Japan.
What Clothes Should You Wear In Japan?
Do your best to stick to smart/clean/respectful clothing in Japan. You can get away with fashionable/loud clothing in cities but should dress appropriately for any cultural sites and activities. As a general rule veer towards keeping it smart if you are unsure. You will rarely see any Japanese men wearing shorts so try to stick to trousers and smart jeans if you want to fit in a little better.
Japanese nightlife is an entire experience of its own and you should certainly make some effort before heading out for the evening. Quite a few fancier dining and drinking establishments will operate dress codes and not necessarily advertise these on their doorstep.
What Are Some Interesting & Important Facts About Japan?
We hope that you have enjoyed reading this Japan Travel Guide and are confident that we have covered all of the essential things you should be aware of before you visit. You really do need to experience Japan for yourself to understand or comprehend quite how different – yet also curiously familiar – large parts of this culture tend to be.
There are not many places more welcoming or receptive to 'good visitors' than Japan, and providing you perform the basics and follow the many 'unspoken' rules you'll have no problem at all. Most of them are based on common sense, and part of the fun of traveling is discovering those which aren't for yourself!
You'll have a blast learning about Japan while you are touring – and without wishing to spoil the surprise – we'll conclude the Japan Travel Guide with a few little fun facts to get you started with understanding this magical country.
★ Tokyo-Yokohama metropolitan area contains around 33 million people – the largest extended urban area in the world.
★ Japan consumes over 2 billion manga books and 5 billion potions of ramen noodles every year.
★ Hotdogs, cigarettes, wine, toilet paper, eggs, and pornography are just a handful of items sold in the 6 million vending machines.
★ The most common crimes in Japan are extremely petty. Umbrella theft is surprisingly common.
★ The Japanese consume 25 billion sets of disposable chopsticks every year – enough wood for almost 20,000 houses
★ 'Fruit' is very expensive and a common gift when visiting someone's home.
★ Kentucky Fried Chicken is a very popular Christmas Eve treat.
★ If you are given a gift in Japan never tear the wrapping paper – it is considered part of the present.
★ The Japanese keep more pets than they have children.
★ Tattoos are sometimes considered ugly in Japan and you should keep them covered in some snootier places.
We hope you enjoyed reading the Budget Japan Travel Guide – and good travels! Contact us with any questions you may have about travel to Japan
You might also like some of the articles from our website about boondocking and travel.
5 Best Ways to Visit Techatticup Gold Mine In Nevada
12 Super Reasons To Visit Mount Charleston Nevada
10 Great Reasons to Visit The Valley of Fire Park
9 Great Hiking Trails In Red Rock Canyon
For complete photos and videos of our trip visit our photo on our Facebook Page
You May Want to Join Our Boondocking Group on Facebook For More Information