Traditional Pakistani Recipes are for you, if you love food that has been lovingly prepared. These mouthwatering, fragrant delicacies are out of this world and bursting with character.
Pakistan's cuisine is as varied as the country from whence it originates. There is much to love with elements from western culture, Afghanistan, Iran, and India. There is something for everyone, from creamy and sweet yogurt drinks to savory and spicy curry.
Due to the abundance of unique herbs and spices available, Pakistan offers some of the world's most varied and delectable cuisines. Each traditional meal has a rich history that links it to a particular area.
Popular Pakistani Dishes and Traditional Pakistani Recipes
Pakistan is a country with an incredibly rich and diverse culture. From the traditional Pakistani food to the art, there is so much to explore! I had the opportunity to travel to Pakistan a while ago, and I was blown away by the cuisine. The traditional Pakistani food is heavily influenced by Indian and Middle Eastern cuisine, which makes for some really interesting flavors. In this article, I'll talk about my favorite Pakistani dishes and why I loved them so much. Get ready for some incredible Pakistan flavors and delicacies. Let's get started.
1. Chicken Karahi
One of my favorite Pakistani dishes was the chicken karahi. This dish is a tomato-based stew with chicken and spices. It's absolutely delicious, and the perfect comfort traditional Pakistani food. Karahi takes its name from the karahi (or wok) in which it is cooked. The chicken karahi is usually served with naan bread or rice, and it's a perfect dish for any occasion.
I noticed that most Karahi traditional Pakistani recipes call for a variety of spices, including cumin, cloves, and cinnamon. This gives the dish a really unique flavor that I absolutely loved. The chicken karahi is definitely one of my all-time favorite Pakistani dishes. The tomato broth in this traditional Pakistani recipe gives each chicken Karahi a slight sweetness and tang which makes it irresistible.
2. Biryani
Another dish that I absolutely loved was the Pakistani biryani. This dish is made with rice, meat (usually chicken or lamb), and spices. It's a really hearty dish, and it's perfect for a winter dinner. I love how flavorful the biryani is, thanks to the spices like cumin, coriander, and mint. The biryani is usually served with raita (a yogurt-based sauce) and a side of naan bread. Additionally, some people like to top their biryani with boiled eggs or chickpeas.
I found that the best biryani traditional Pakistani recipes use basmati rice, which gives the dish a really fragrant flavor. The biryani is definitely a comforting and tasty dish that I would love to eat again soon. I came to know that the best way to enjoy the Pakistani biryani is by mixing all of the ingredients together. This creates a really flavorful and delicious dish. I could definitely eat this dish every day! The Pakistani biryani is definitely one of my favorite dishes
3. Haleem
If you're looking for something really hearty and filling, then you need to try haleem. This dish is made with lentils, wheat, and meat (usually beef or lamb), and it's cooked until it's a thick and stew-like consistency. Haleem is often eaten during the winter months, as it's a really warming dish. I absolutely love the flavor of haleem, thanks to the spices like cumin, coriander, and cloves.
This dish is usually served with naan bread or rice, and it's a perfect meal for any occasion. I would definitely recommend giving haleem a try if you're ever in Pakistan. You won't regret it!
The best way to enjoy haleem is by mixing all of the ingredients together and eating it with a piece of naan bread. This will give you a delicious and filling meal. Haleem is definitely one of my favorite Pakistani dishes.
4. Nihari
If you're looking for a delicious and spicy dish, then you need to try nihari. It is a real game-changer when it comes to traditional Pakistani food. This dish is made with beef or lamb, and it's cooked in a curry-like sauce. I absolutely love the flavor of nihari, thanks to the spices like cumin, coriander, and cloves. The best way to enjoy nihari is by eating it with naan bread or rice.
I found that the best nihari traditional Pakistani recipes use beef shank or lamb leg, as they both have a lot of flavors and tend to be very tender. Nihari is definitely a spicy dish, so if you're not used to spicy traditional Pakistani food then I would recommend starting with a smaller portion. Nihari starts as a very oily gravy and slowly thickens up to a stew-like consistency.
The meat ingredients used in nihari can also vary from place to place. The consistency of Nihari is oozing with a blend of spices. It is full of ultra-tender meaning floating in desi ghee. Nihari is eaten from communal plate-trays. I loved the way I garnished the dish from a side plate of spicy green chilies, fragrant sliced ginger while squeezing from fresh lime.
Nihari is definitely one of my favorite Pakistani dishes, and I would recommend it to anyone who's looking for a spicy and flavorful meal. It's the perfect dish for any occasion!
5. Chapli Kabab
If you're looking for a delicious and easy-to-make dish, then you need to try chapli kabab. This dish is made with ground beef or lamb, and it's cooked in a frying pan. I absolutely love the flavor of chapli kabab, thanks to the spices like cumin, coriander, and chili powder. The best way to enjoy chapli kabab is by eating it with naan bread or rice. Moreover, the dish can also be served with a side of yogurt or chutney.
I found that the best chapli kabab traditional Pakistani recipes use a combination of beef and lamb, as it gives the dish a really delicious flavor. Chapli kabab is definitely a spicy dish, so if you're not used to spicy traditional Pakistani food then I would recommend starting with a smaller portion. Chapli kabab is a really easy-to-make dish, and it's perfect for any occasion. I would definitely recommend giving chapli kabab a try!
8 Traditional Pakistani Recipes for Dinner
---
---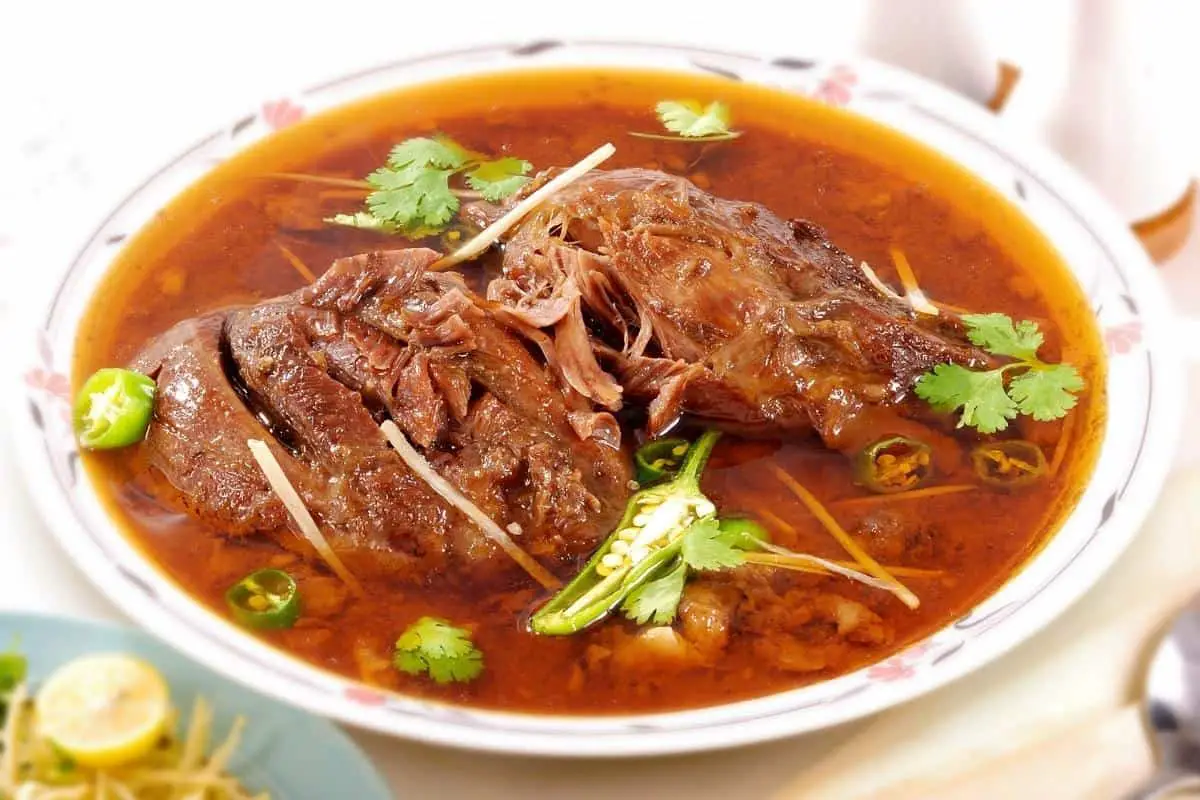 Beef stew is a hearty dinner staple in cultures across the world. No doubt in Pakistan, this dish is full of spice and soul. The level of flavor that comes from the aromatics in this stew is next level.
Tender beef is cooked in a spiced broth, then it's thickened with flour and yogurt. This creamy and thick stew is best served with warm naan or white rice. For the best flavor, let the nihari marinate for hours before enjoying it.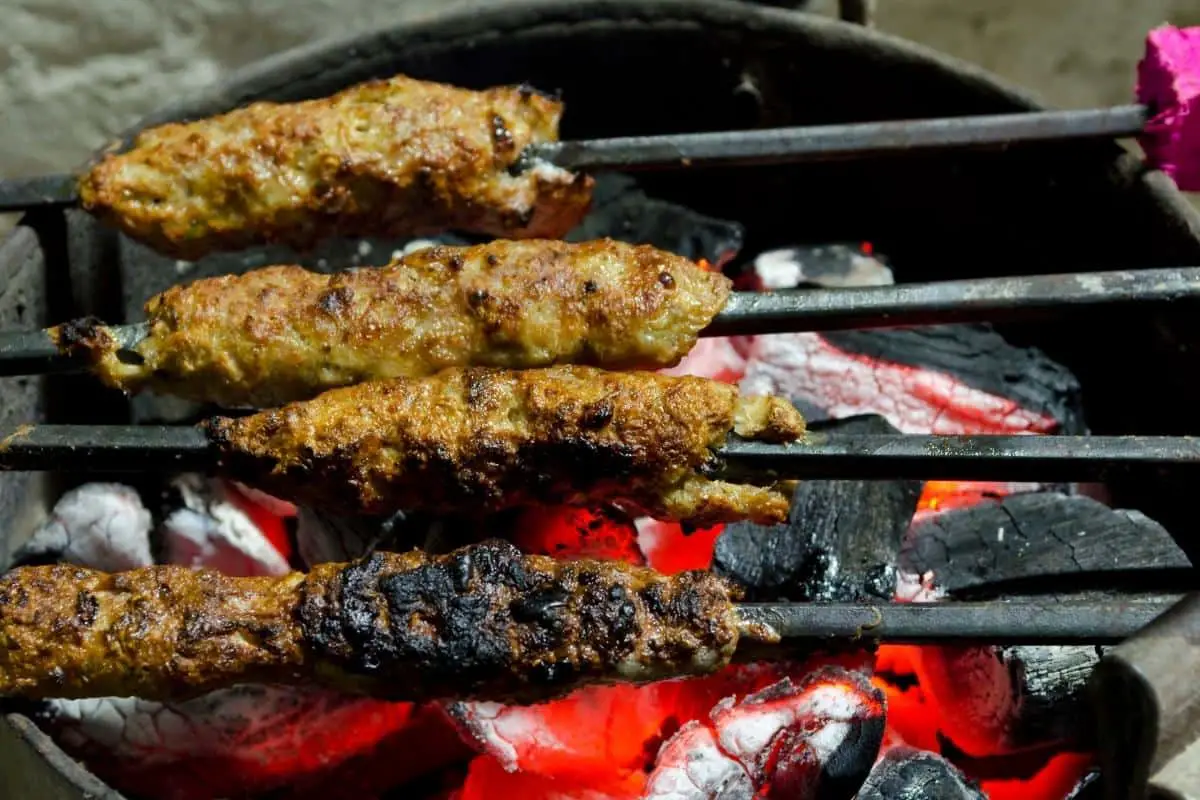 Beef kebabs are a staple of Pakistani culture. I've learned that the key to great kebabs is passion and good spices. The ground beef is amply flavored with herbs, spices, and aromatics before cooking.
Whether they're grilled, fried, or baked, they are delicious. Complete your kebab meal with naan, rice, and a fresh cucumber raita.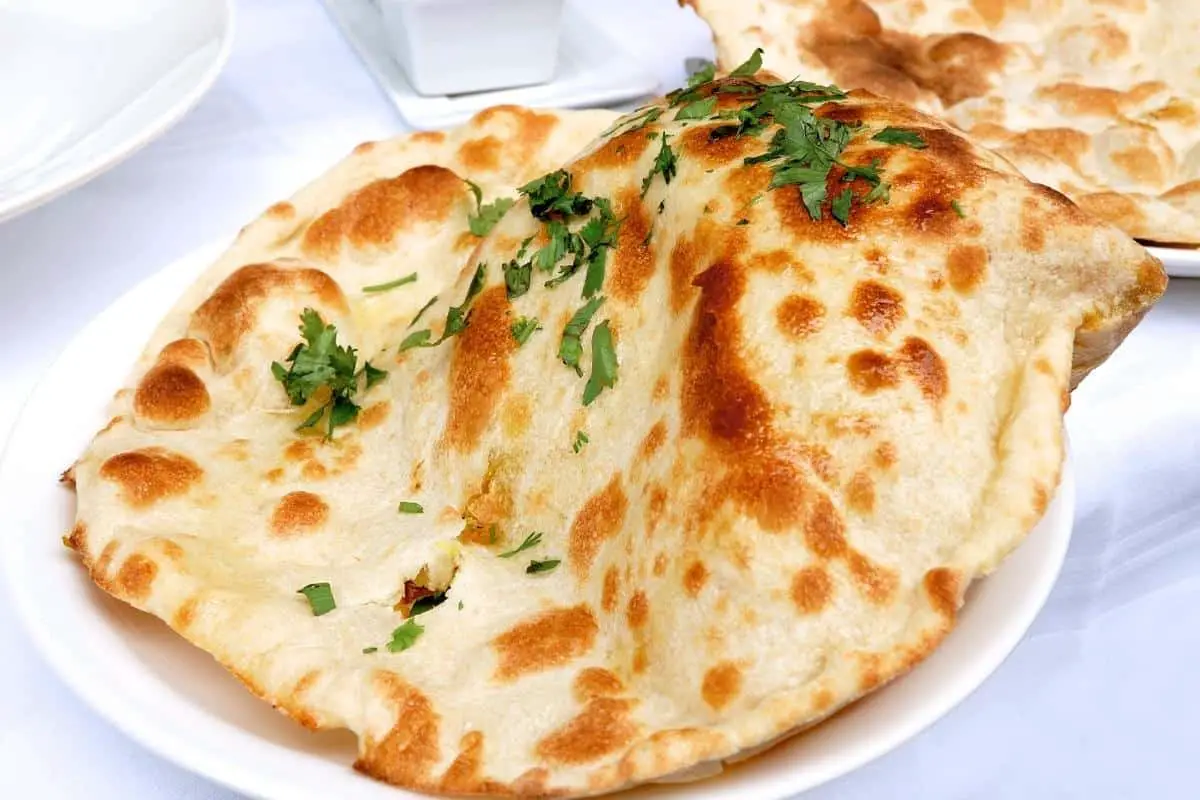 Cooking authentic Pakistani foods is all for naan if you don't have delicious naan bread. This traditional Pakistani recipe is more than just flatbread!
Stuff the flatbread with seasoned mincemeat, and bake to perfection. Imagine a kebab inside of naan. Absolutely scrumptious. This is an easy lunch to serve, as it's a whole meal in one!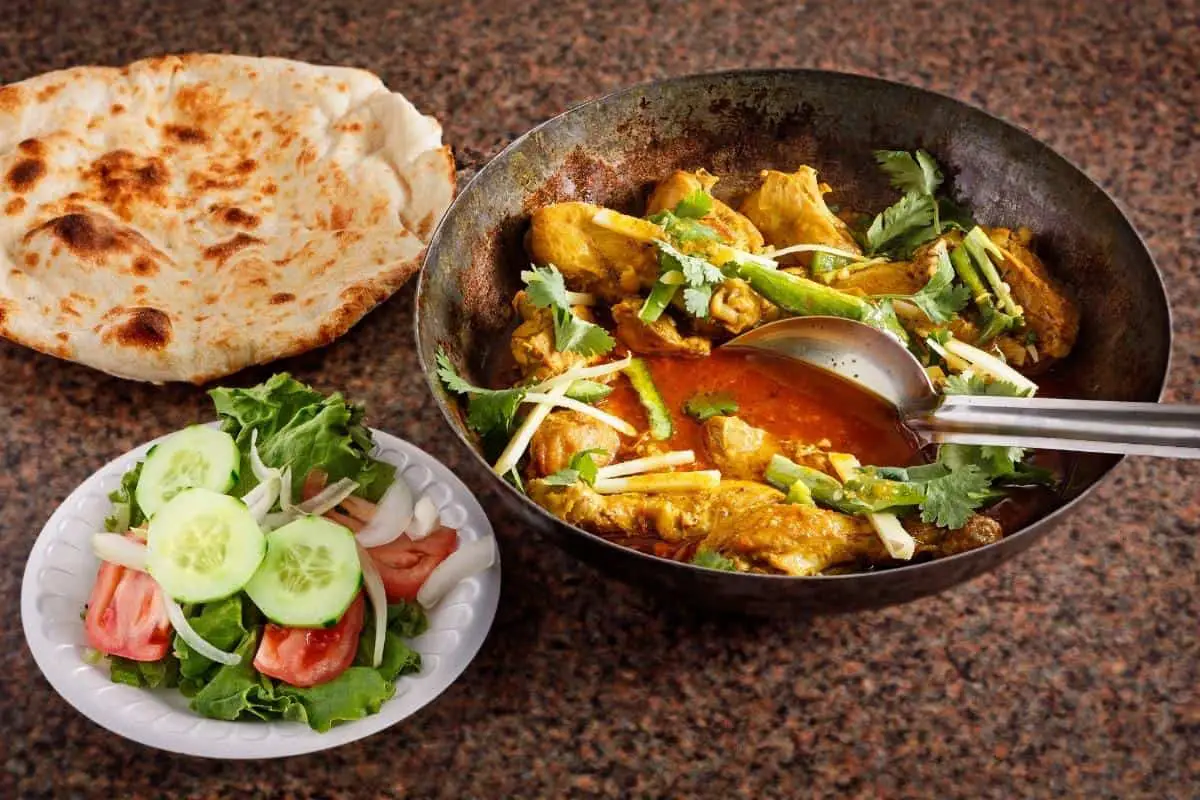 If you've ever had Pakistani foods, you know they're fragrant and flavorful beyond belief. This chicken is no exception to that rule! Chicken Karahi (also known as Kadai Chicken) is a chicken curry from Pakistan and Northern India.
The rich whole chicken is cooked in an acidic tomato masala base. The chicken comes out moist and tender, and mouthwateringly spiced. Because this is a "dry" curry, it's best served with naan rather than rice. With just a little chopping and some hands off simmering time, you can have a flavorful curry dinner on the table in 30 minutes!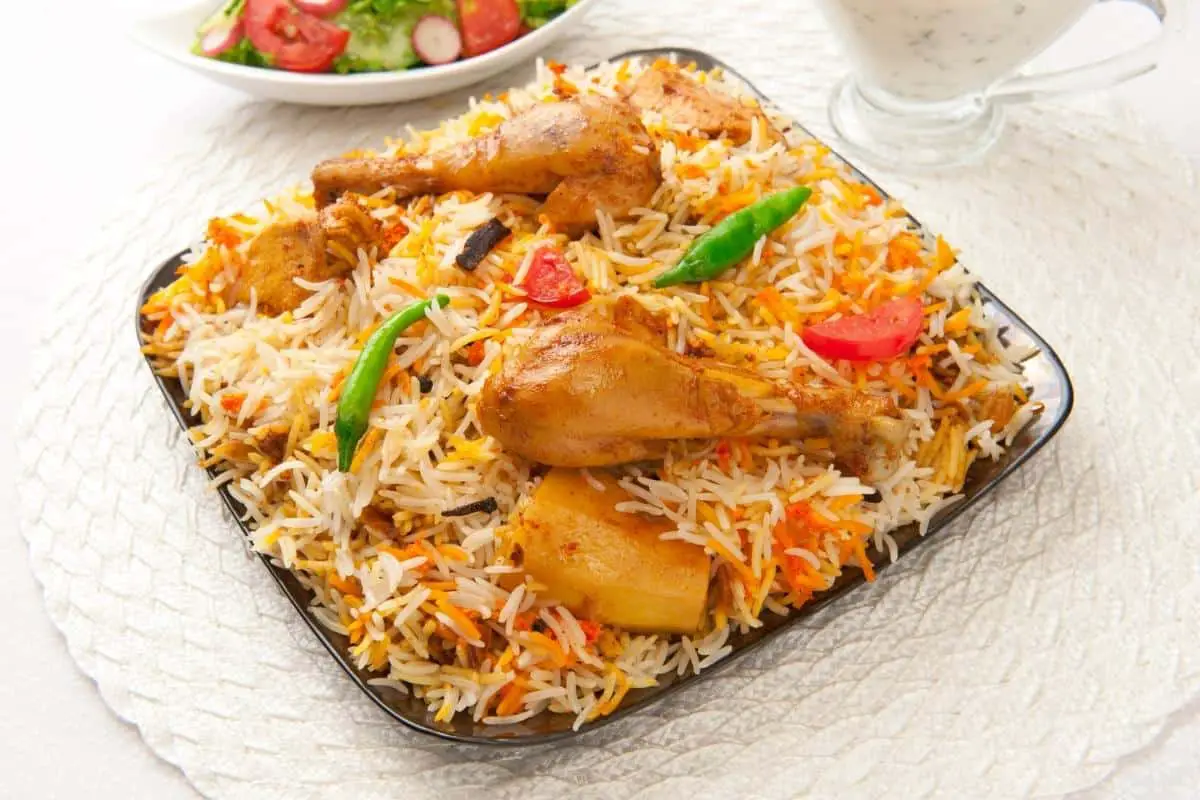 This chicken biryani is probably my favorite Pakistani dinner to make. It's simple, savory, and ultra comforting. This traditional Pakistani recipe has loads of creamy spiced sauce, tender chicken, and potatoes on a bed of seasoned rice. If that's not enough, it's all cooked in one pan for easy cleanup!
Wait to stir the rice into the gravy until ready to serve. This way, you'll have perfectly soft rice and loads of flavor! An authentic Chicken Biryani traditional Pakistani recipe with simple, easy-to-follow instructions (no curveballs!) and mouthwatering, traditional Pakistani and Indian flavor. This traditional Pakistani recipe includes tips on how to get fluffy rice, tender chicken, and the distinct biryani taste. Tested to perfection!
You May Also Like: 25 Of the Best Traditional Georgian Food Recipes 
Chicken tikka is one of the most popular foods in Pakistan, both for its taste and its nutritional value—that is if it is not accompanied by "naan."
It is a sizable portion of chicken slathered in traditional spices and then grilled to perfection. Traditionally speaking, Chicken Tikka is made by preparing Chicken pieces in a spicy marinade and grilling them on top of Red hot coals. For the ultimate experience, dip the pieces of chicken in the accompanying mint dressing.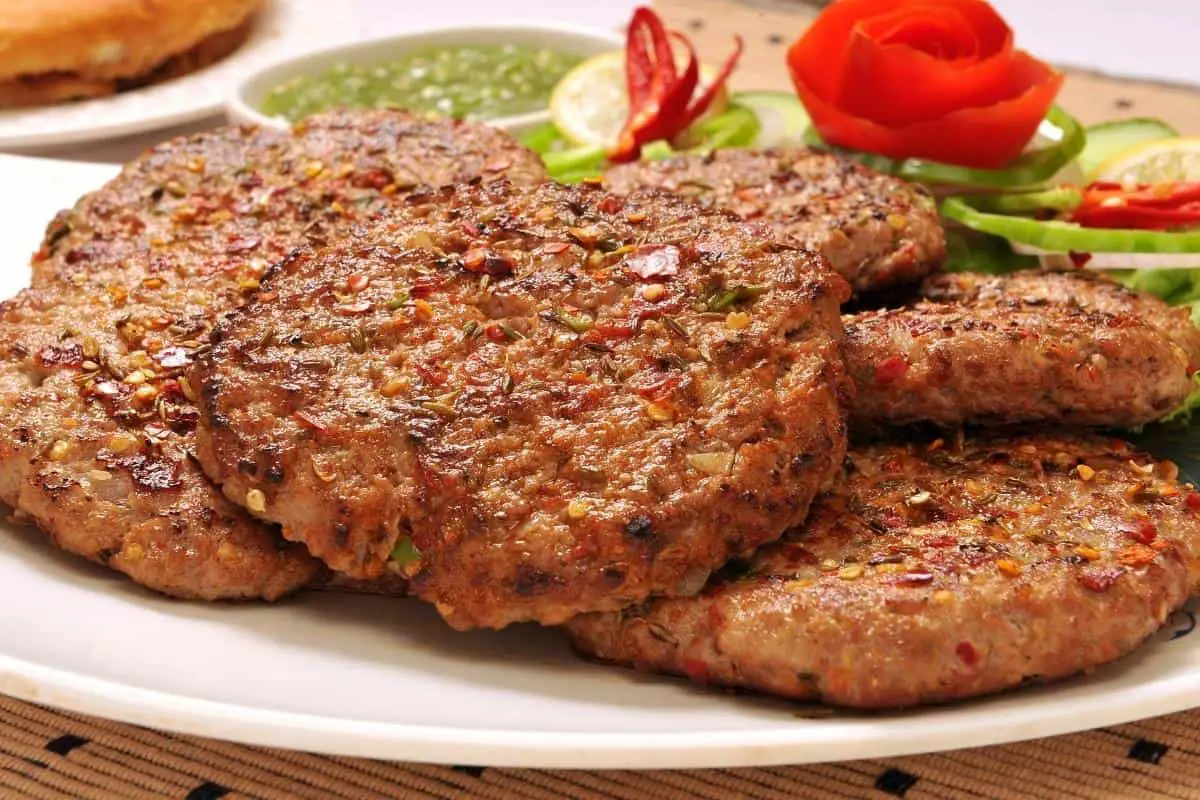 Chapli kabab is Pakistani kebab meat flattened before cooking. Picture juicy, seasoned mincemeat in the shape of a burger patty. Roasting fresh spices before grinding elevates the fragrance and flavor of the kebab.
Allowing the meat to rest with the spices deeply marinates the meat before cooking. Serve your fried kebab patties with warm naan and fresh chutney. Simple savory kebabs are out of this world.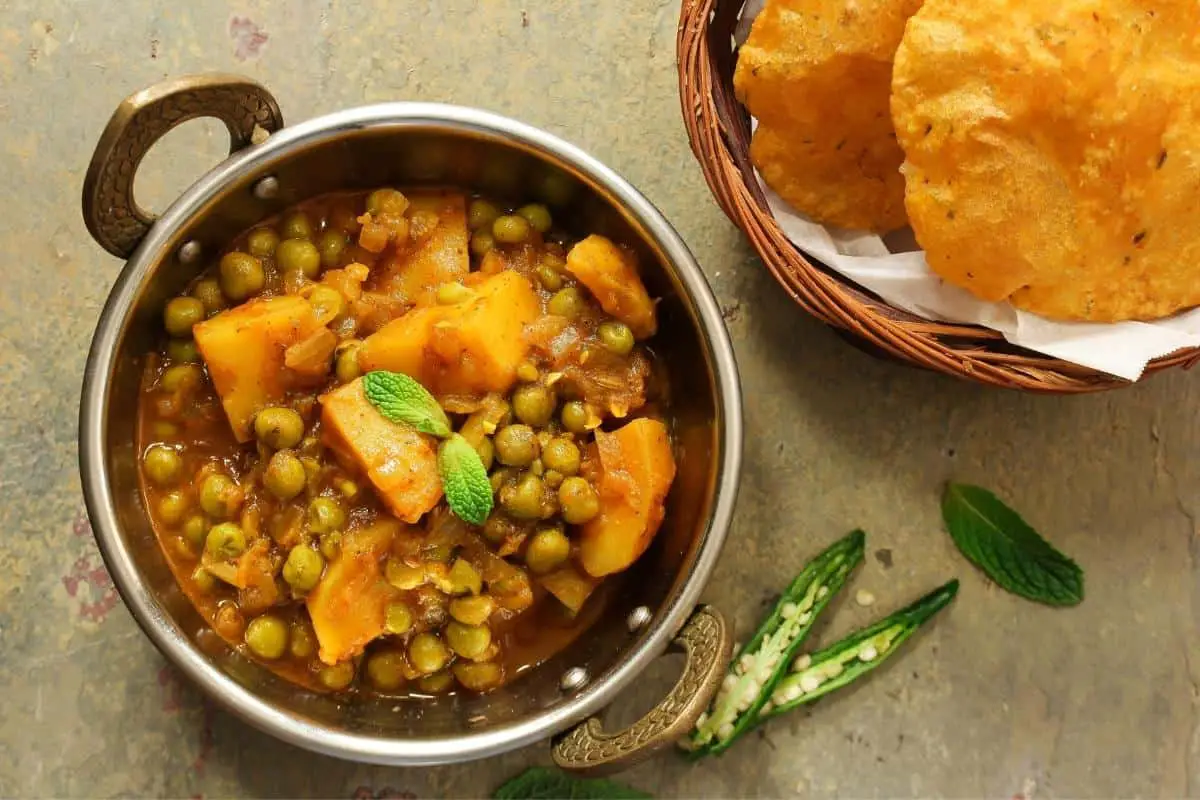 If you seek a dinner made from a traditional Pakistani recipe to fill your stomach after a long day, you should not neglect delicious and nutritious Aloo Marta. Moreover, it is a good choice for vegetarians, thanks to its plant-based ingredients.
Potatoes and peas are the main elements in making outstanding food. Its name is taken from the name of two primary ingredients when "Aloo" means "potatoes" and "Matar" means "peas". Alternatively, it becomes more flavorful with a tomato-based sauce.
Today, you can find packages of Aloo Matar at supermarkets as it becomes a commercial product. You just need to buy them and heat them before eating. In addition, it also appears in the fillings of all kinds of Dosa.
---
4 Excellent Pakistani Recipes for Side Dishes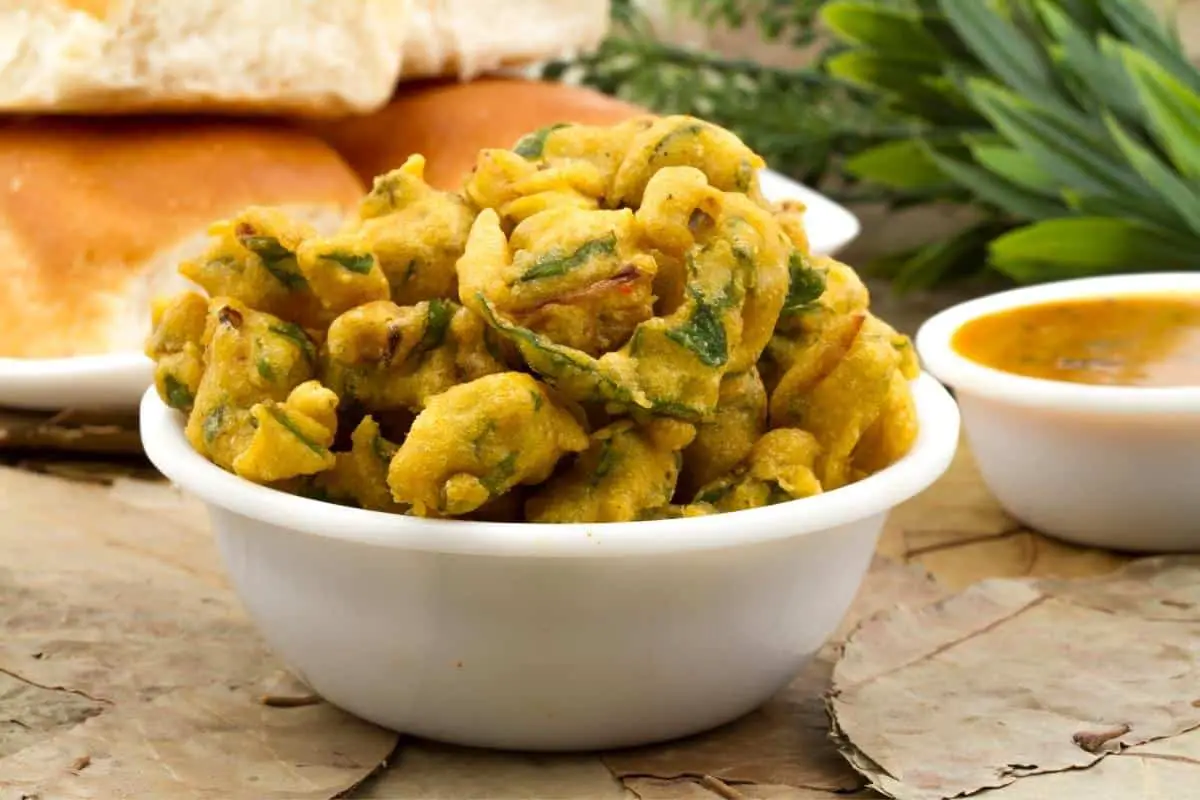 Western culture may believe that fried potatoes are pub staples, but in Pakistan, they're so much more. Crispy fried potatoes are shared with the people you love the most!
Chopped potatoes are mixed with chilis, onion, and a batter before being fried.Be sure to heat an ample amount of oil in your wok to allow the pakora to move while frying. The flavors of this pakora served with chutney will have you dancing with joy!
You May Also Like: 33 Great Turkish Foods With Turkish Recipes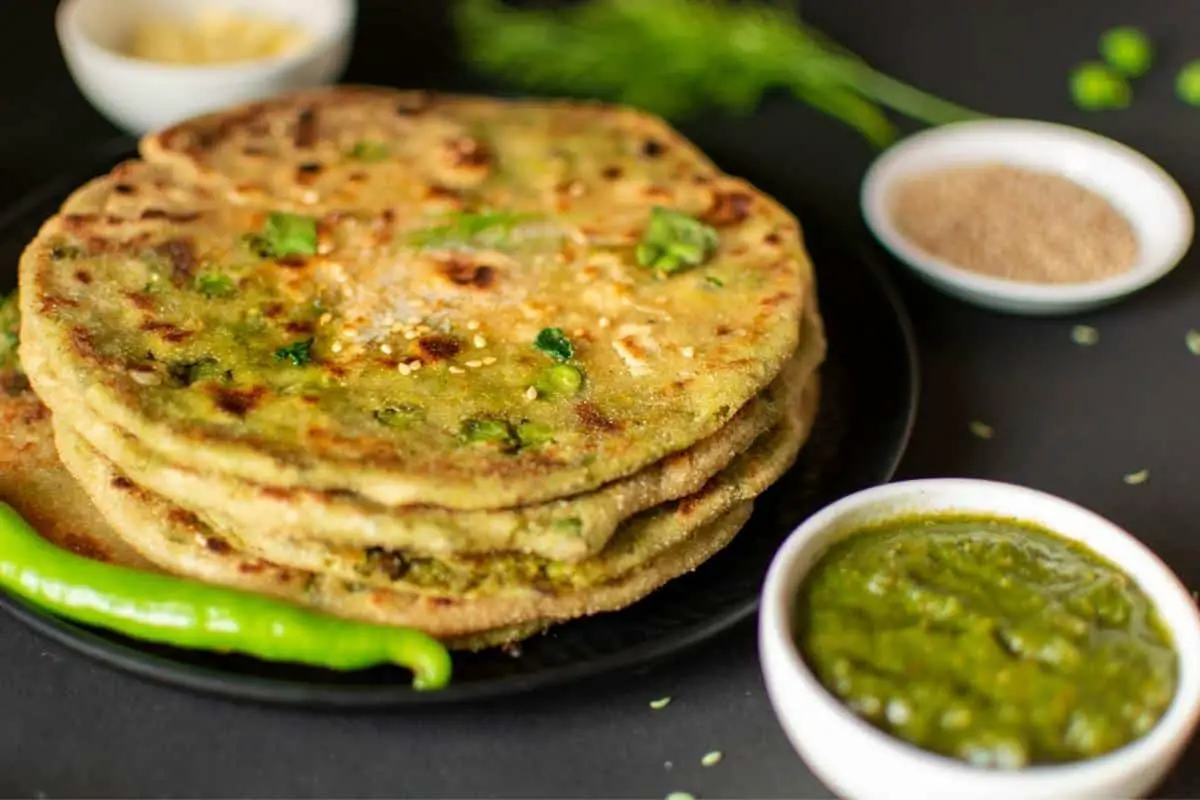 Paratha is similar to naan, in that it's a flatbread. But rather than baking it, you'll pan-fry it with plenty of ghee. This savory bread is the perfect accompaniment for meals all day long. The dough is made with just flour, oil, and water.
Pair this paratha with eggs and a cup of chai and you have the best Pakistani breakfast.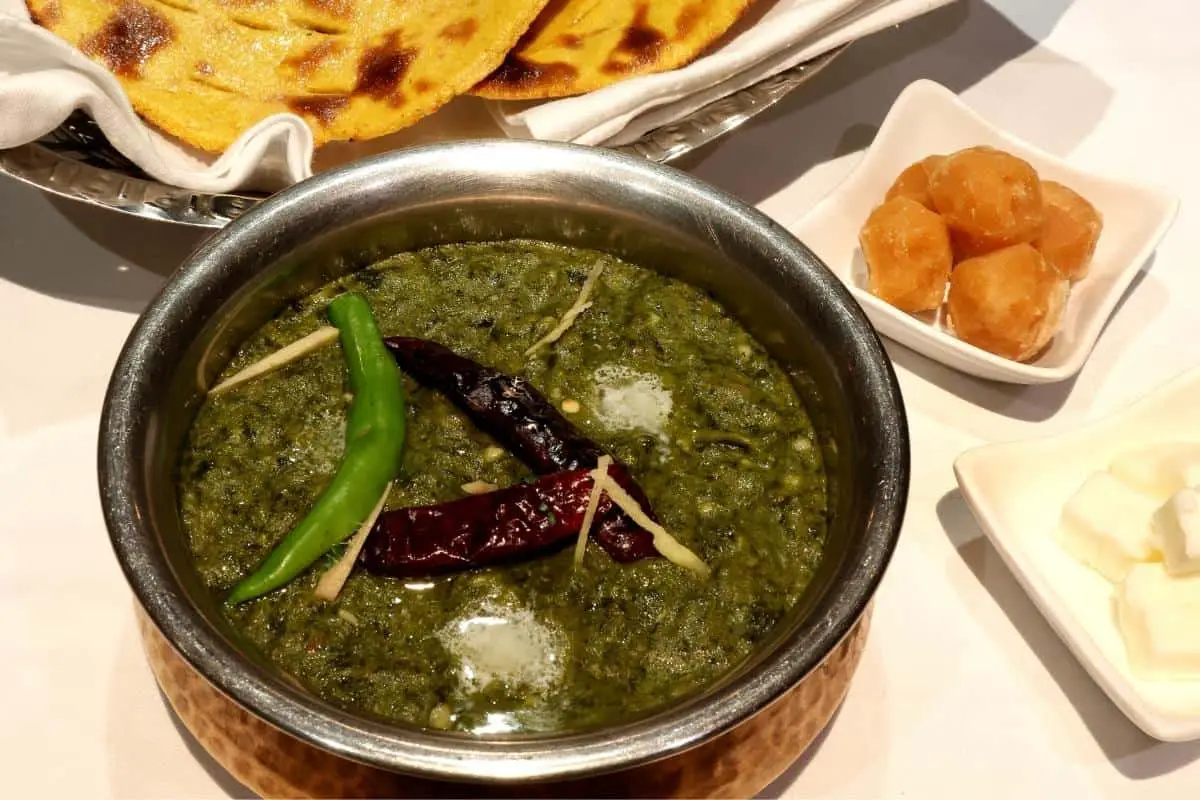 Mustard greens and spinach have never tasted so good. Seriously, you'll want a second serving of veggies with this saag.
Grab your Instant Pot and pile in the saag ingredients before roughly pureeing. You'll add an onion and ghee tadka (tempering) before serving.
You can enjoy this saag as a main dish with naan. Or, grill up some juicy kebabs and enjoy it all together!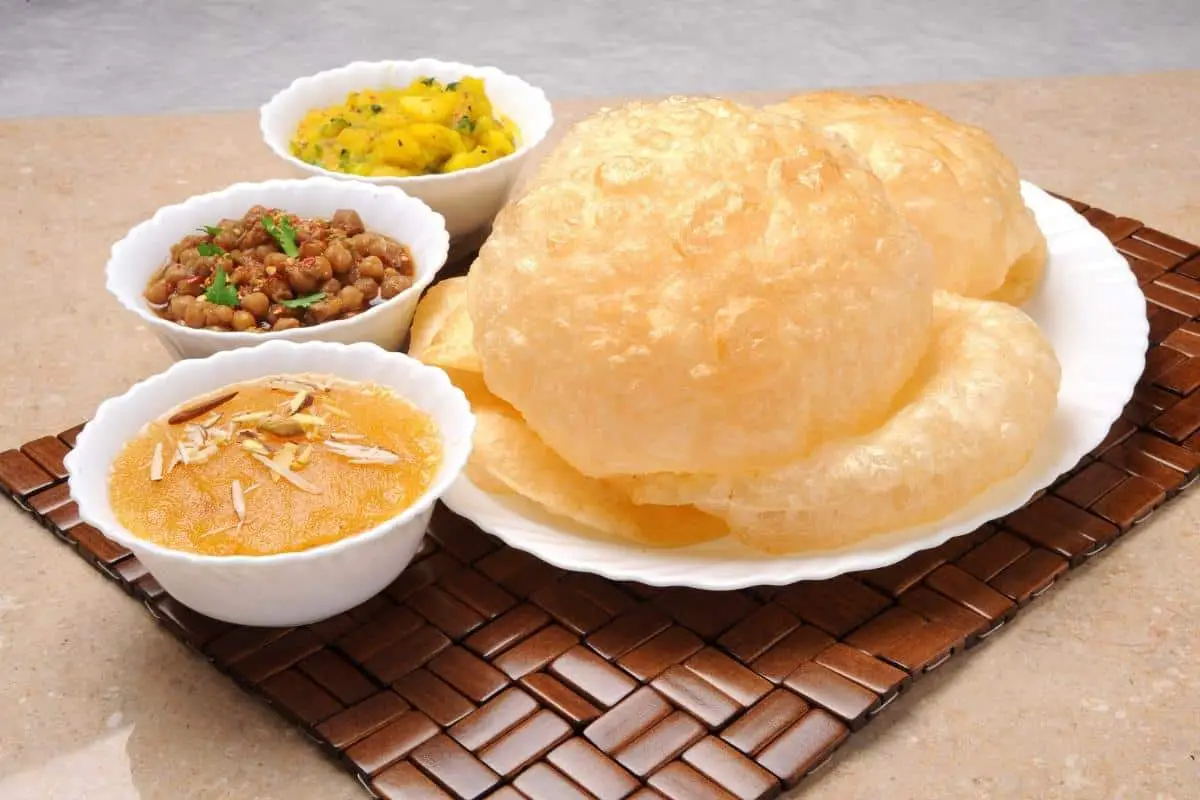 People normally consume Halwa Puri for snacks, but it is also an amazing breakfast from a traditional Pakistani recipe. This is a traditional Pakistani and Indian dish. This food consists of fried dough (Poori – a kind of Indian bread) and) semolina pudding (Halwa).
This sweet treat also features the signature flavors of cloves, cardamom pods, and kewra essence. Halwa Poori is a product of the Indian subcontinent (Punjab) people, and it gradually spread to Pakistan, Nepal, and the Madheshi community.
It is a preferred choice of Pakistanis for special occasions and celebrations like religious festivals, holidays, or weddings. Besides serving at breakfast, it also usually appears at lunch or brunch.
---
4 EasyTraditional Pakistani Recipes for Drinks to Quench Your Thirst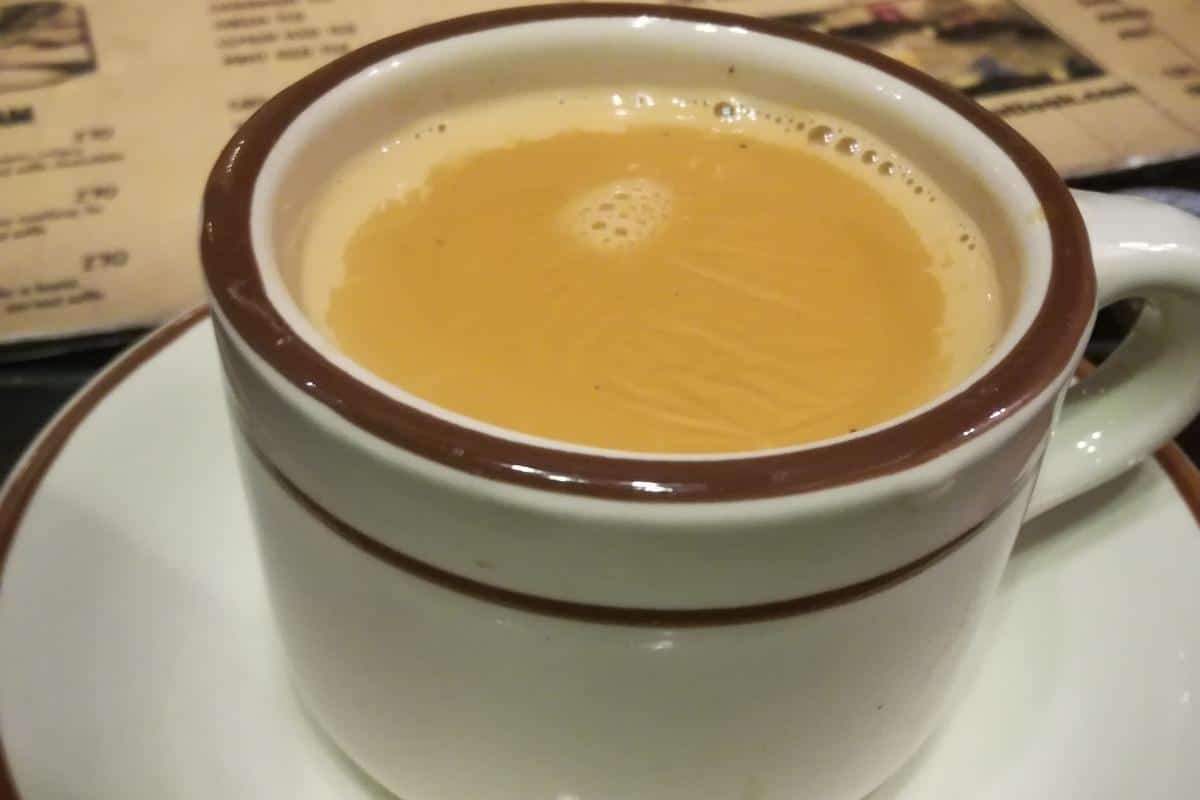 The typical Pakistani or Indian family drinks chai very different from the chai latte you get at your local coffee shop. This is an authentic cup of chai you will find brewing in the typical Pakistani kitchen.
Start with simmering black tea and cardamom before adding the milk. After you add the milk, it will bubble and froth. You want to let it simmer for a few minutes for flavor.
You May Also Like: 40 Best Authentic Chinese Foods With Easy Recipes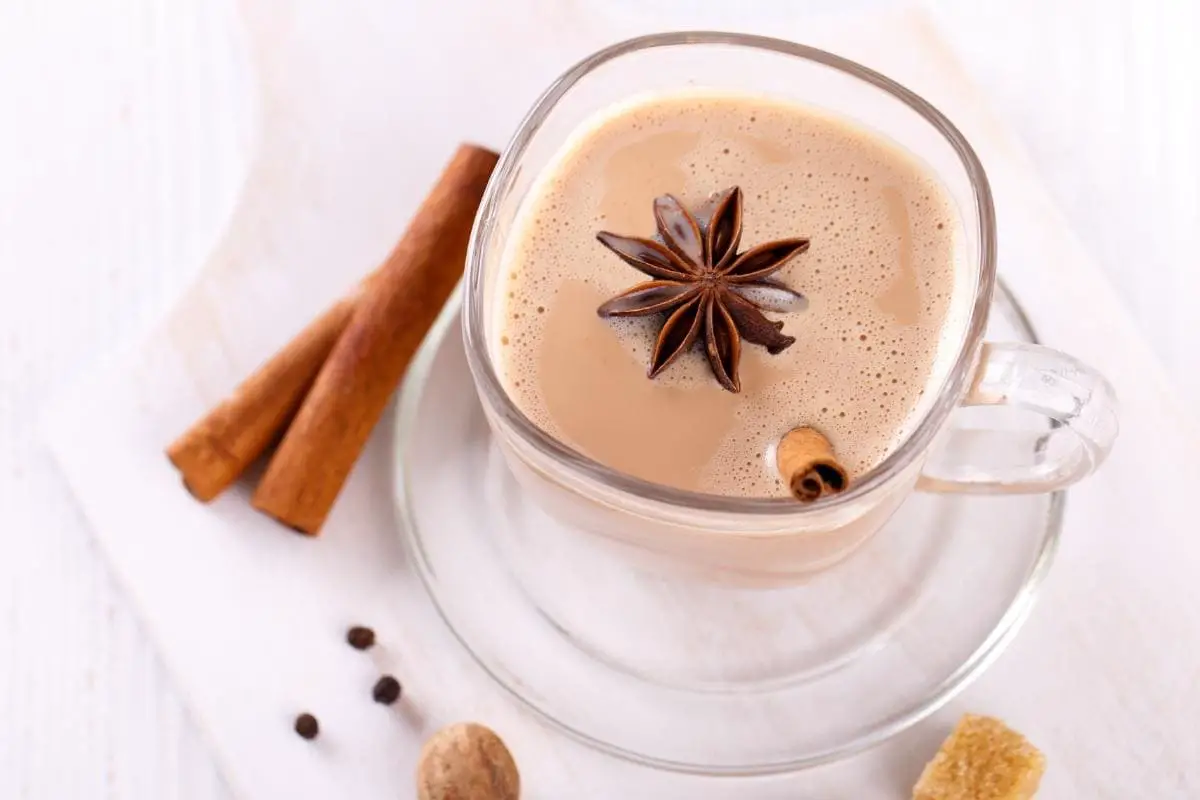 An traditional Pakistani recipe for Masala Chai (tea) or Indian Spiced Chai. This easy traditional Pakistani recipe uses black tea bags (or leaves) and whole spices and takes less than 20 minutes to make!
This masala chai traditional Pakistani recipe is for me. If you are looking for a doodh pati traditional Pakistani recipe or a really complex masala chai, you will have to look elsewhere. This is tea primarily brewed in water (rather than milk) and lightly spiced with a pinch of ground fennel seeds and cardamom. I played around with this traditional Pakistani recipe a few times and here's what I learned.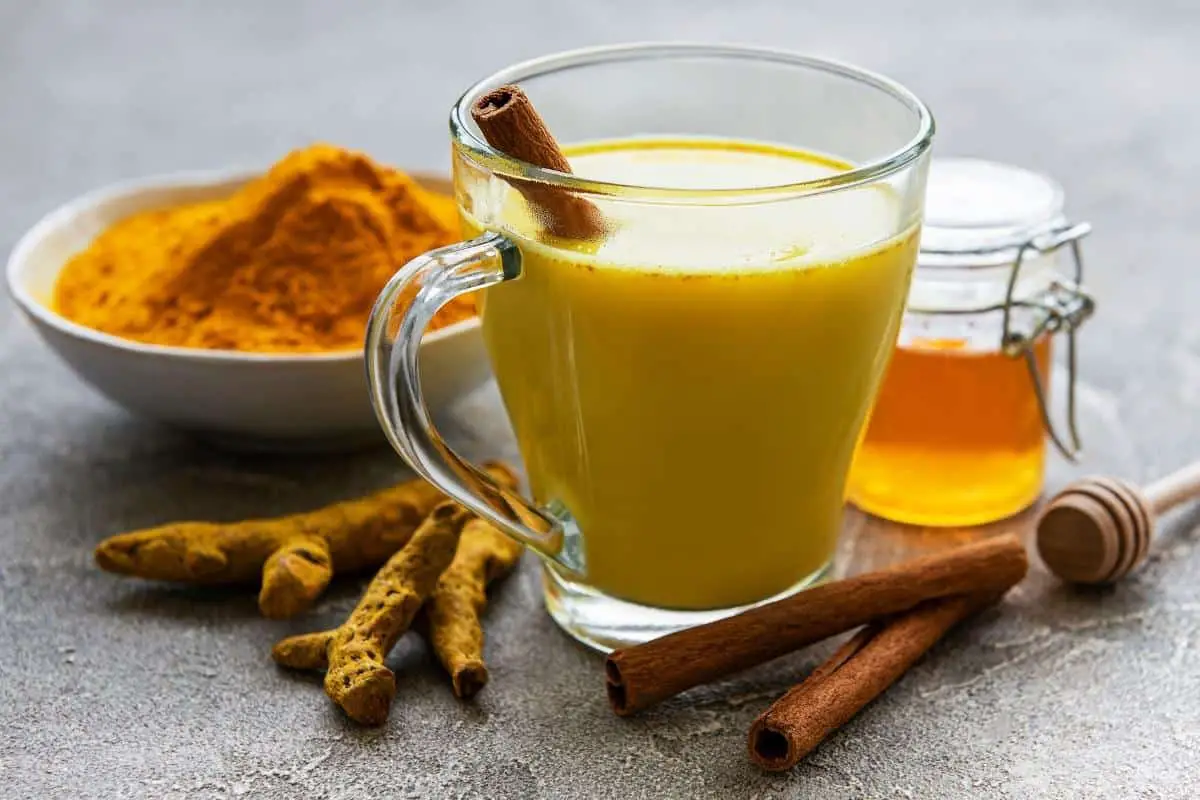 Turmeric Milk (haldi ka doodh) traditional Pakistani recipe is an ancient Ayurvedic drink that's known for it's anti-inflammatory properties. This traditional Pakistani recipe is optimized for absorption and tastes perfectly sweet, rich, yet light and comforting.
So delicious—I'm sometimes super lazy and make it with commercial tea bags of golden milk blend, but your traditional Pakistani recipe is 1000x better, and I always regret not taking the extra few seconds to make a batch of the real deal.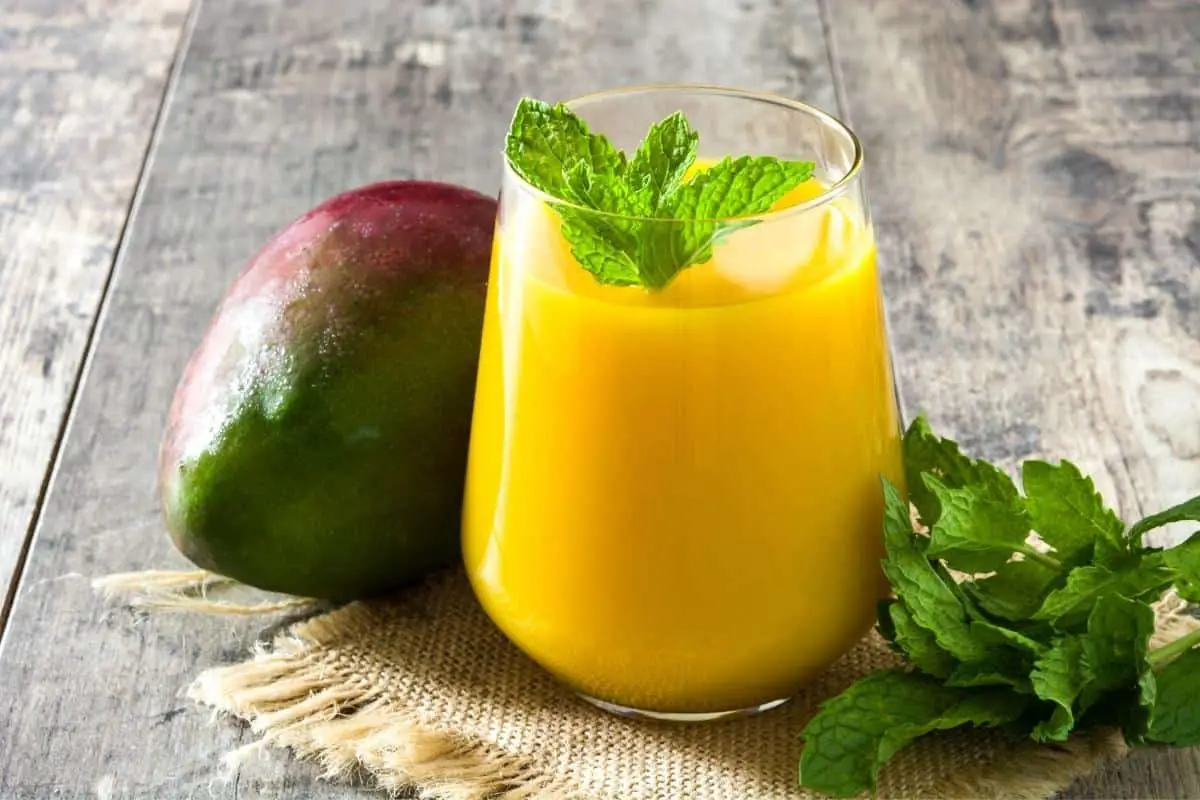 Lassi is an ancient drink of Pakistani cuisine. It might be one of the first smoothies created in 1000 BC with natural fruits. This food contains Ayurvedic healing properties suitable for the stomach and mind.
This wonderful and refreshing dish is a great option to refresh your taste buds. This silky smoothie has different variations, from savory to sweet and a fruit version with mango. Some variations have the appearance of cream and butter to enhance the creamy texture.
Mango lassi is growing in popularity in western culture. The creamy, tart, and smooth flavors are a delicious finish to any Pakistani meal. There are two mango components in this traditional Pakistani recipe: pulp, and frozen, ripe mango chunks.
The fruit is blended with ice, whole milk, plain yogurt, and sugar. You might like to finish the drink with a sprinkle of cardamom for a sweet, spiced drink.
---
4 Delicious Traditional Pakistani Recipes for Desserts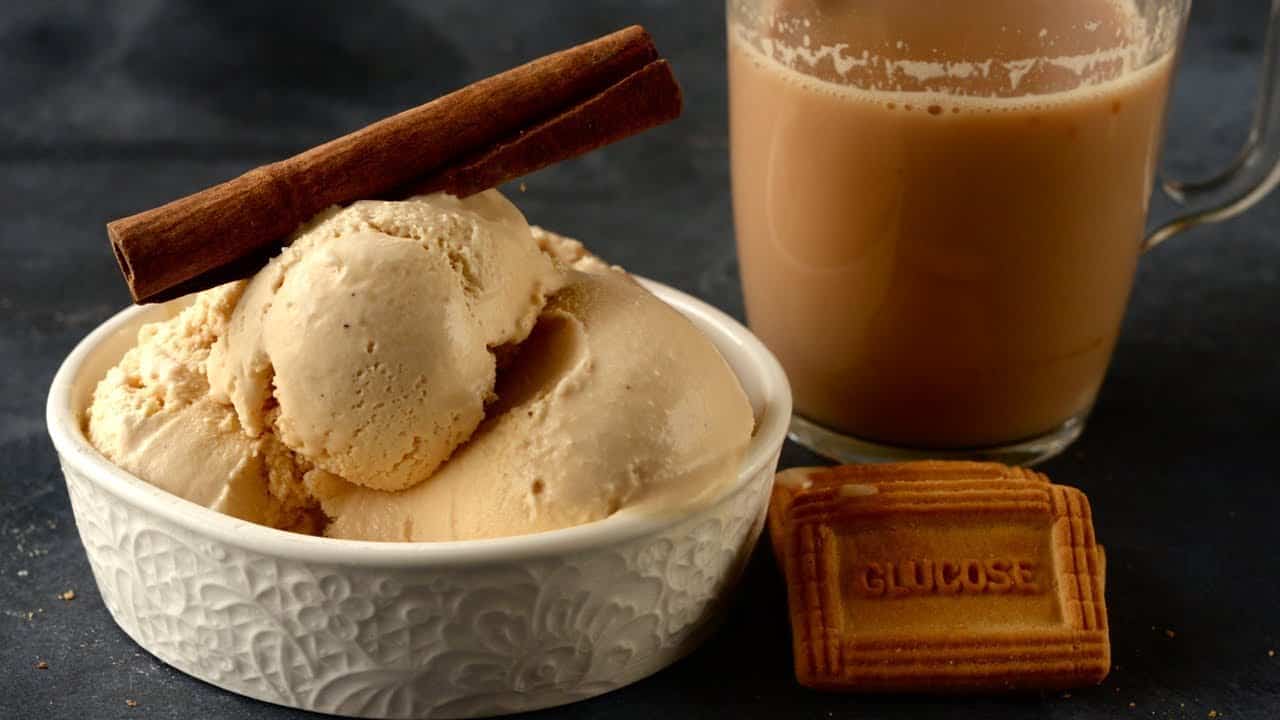 This traditional Pakistani recipe is the summer-lovin', heat-beating companion of the beloved warm bevarage we all know and love, the masala chai. All those warming flavours, the cardamom, cinnamon, fennel, they're all feel so familiar in this ice cream but at the same time so new when served in ice cream format.
In its flavor profile, this masala chai ice cream is stronger than the flavor of kulfi, since kulfi usually only uses cardamom (and sometimes saffron), but something you will definitely enjoy if you like those masala tea flavors.
You May Also Like: 33 Russian Food Recipes & Famous Russia Cuisine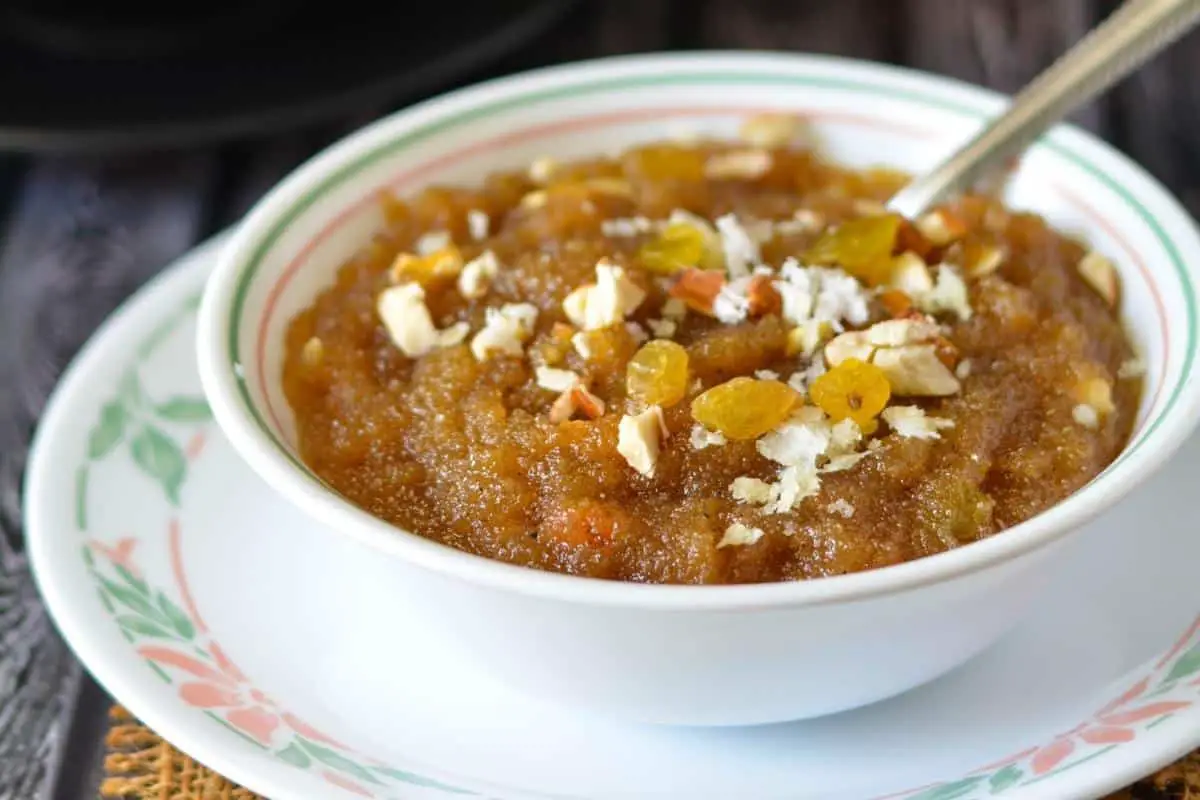 Does Suji ka halwa even need an introduction? The pet favorite suji ka halwa aka semolina pudding, is made in every brown household and is one of the easiest halwas to make! There's different types of semolina halwas in India and Pakistan. But this particular Suji ka halwa is eaten popularly paired with puri and makes a kickass halwa puri combo for breakfast!
Sooji Ka Halwa is a popular Indian/ Pakistani dessert served in breakfast, lunch, or dinner. It tastes great alone too but it is amazing when paired with poori.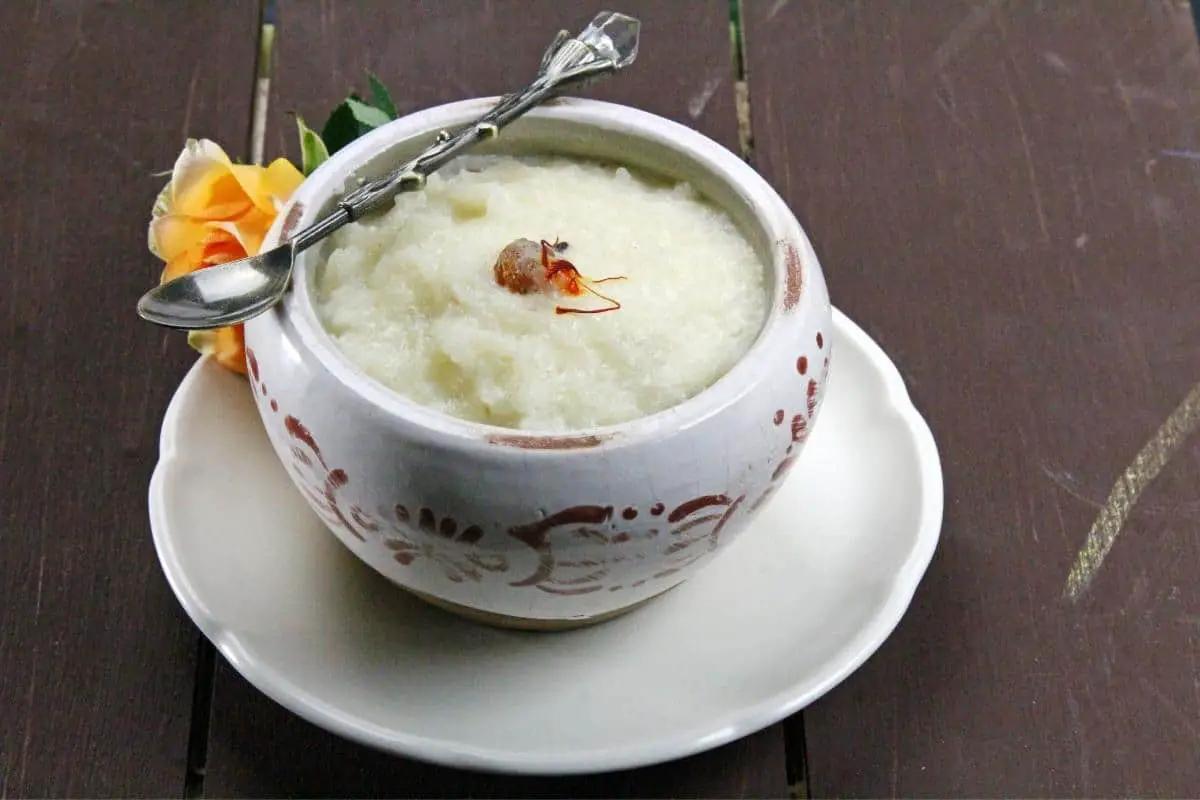 Kheer is the most famous traditional dessert in the country. It is a rice pudding made of rice, sugar, and milk. It combines an assortment of nuts, such as almonds, pistachios, and cashews, as well as saffron and cardamom to give it an alluring tinge that melts in your mouth with each bite.
The combination of chilled meethi kheer and hot namkaeen puri is mouth-watering. In Pakistan kheer is served in a pair of 'kunda', clay bowls. As clay pots helps evaporating water, kunda or matka kheer is richer and thicker too.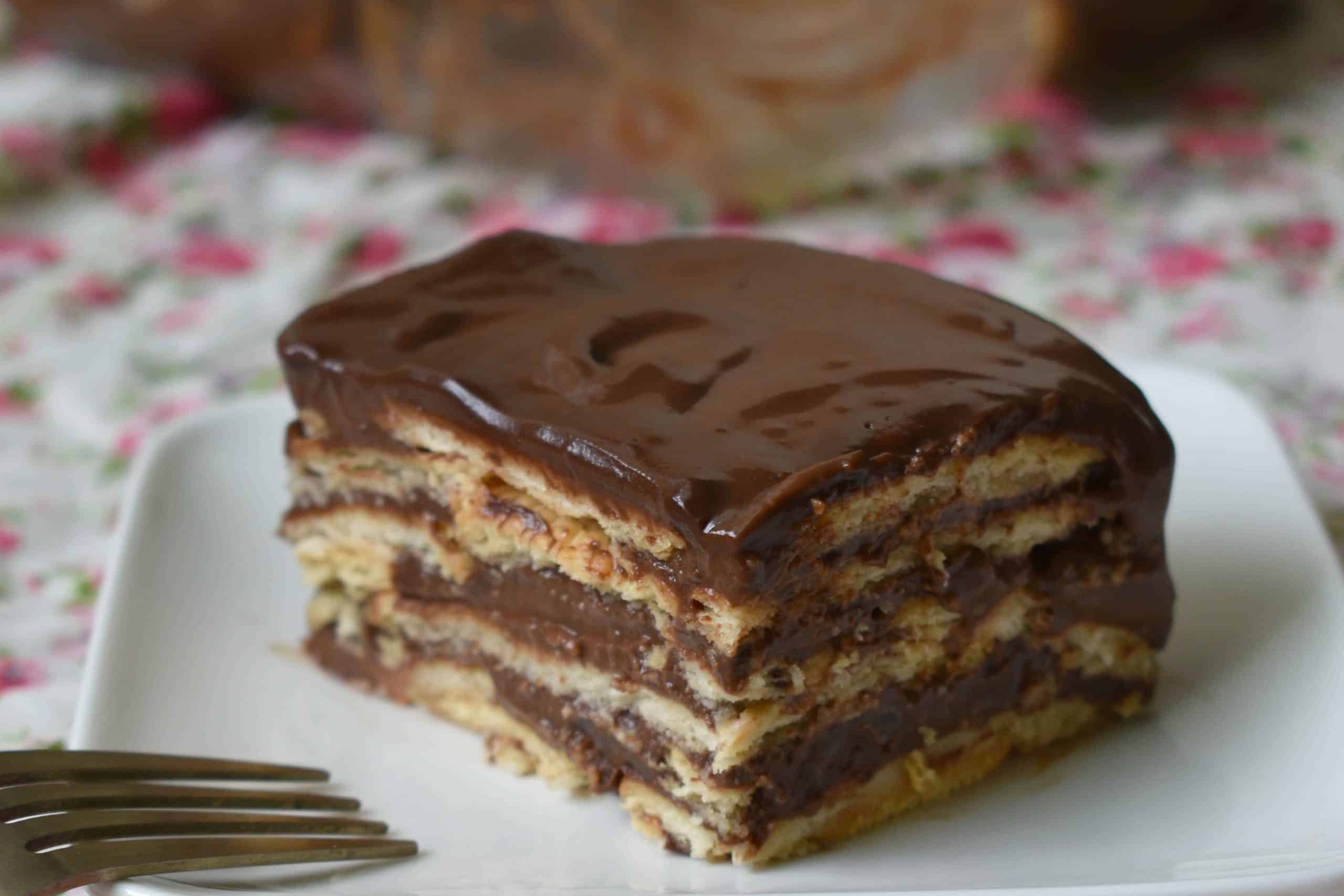 Imagine you are craving a decadent chocolate biscuit pudding and you want to enjoy it immediately. But you are willing to put zero effort into it. This chocolate biscuit pudding in a bowl is exactly what will satisfy your cravings instantly; in the middle of the night, quietly without anyone knowing about it!
What more? Even 8-year-old kids can make it. No layering needed! Just and just mixing. So this is a fantastic kid-cooking traditional Pakistani recipe too. It is such a pleasing experience to see the little kids make this dessert to surprise you.
---
Check Out Our Pictures On Our Instagram – Our Big Escape.
You May Want to Join Our Boondocking Group on Facebook For More Information
Check Out Our Recipes On Our Instagram – World Recipes OBE
You May Want to Join Our Campfire Recipes Group on Facebook For More Information