Sri Lanka recipes, also known as Ceylonese, are a unique and flavorful cuisine that reflects the country's cultural heritage and geographical location. Located off the southern coast of India, Sri Lanka has been influenced by Indian, Arab, and European cuisines over the centuries.
One of the most distinctive features of Sri Lanka recipes are the use of spices. Sri Lanka is known for producing some of the world's finest spices, including cinnamon, cardamom, and cloves. These spices are used liberally in Sri Lankan cooking, giving Sri Lanka recipes a rich and complex flavor.
Another important feature of Sri Lanka recipe choices is its use of coconut. Coconut milk, coconut oil, and grated coconut are commonly used in Sri Lankan cooking, adding richness and depth of flavor to Sri Lanka recipes. Coconut sambol, a spicy condiment made with grated coconut, chili, and lime juice, is a staple in Sri Lankan cuisine.
Sri Lankan cuisine is also known for its vegetarian dishes. Many Sri Lankans follow a vegetarian diet for religious reasons, and as a result, the cuisine has a wide range of vegetarian options. Sri Lanka recipes such as dhal curry, made with lentils and spices, and jackfruit curry, made with a meaty fruit, are popular vegetarian options.
In addition to vegetarian options, Sri Lankan cuisine also features a wide range of meat and seafood dishes. Spicy chicken curry, fish ambul thiyal (sour fish curry), and prawn curry are some of the most popular dishes.
---
Want more ideas to round-out your Recipe Box?
A lot of great options are in these posts!
---
18 Easy Sri Lanka Recipes To Add To Your Recipe Box
---
---
check out our video
---
---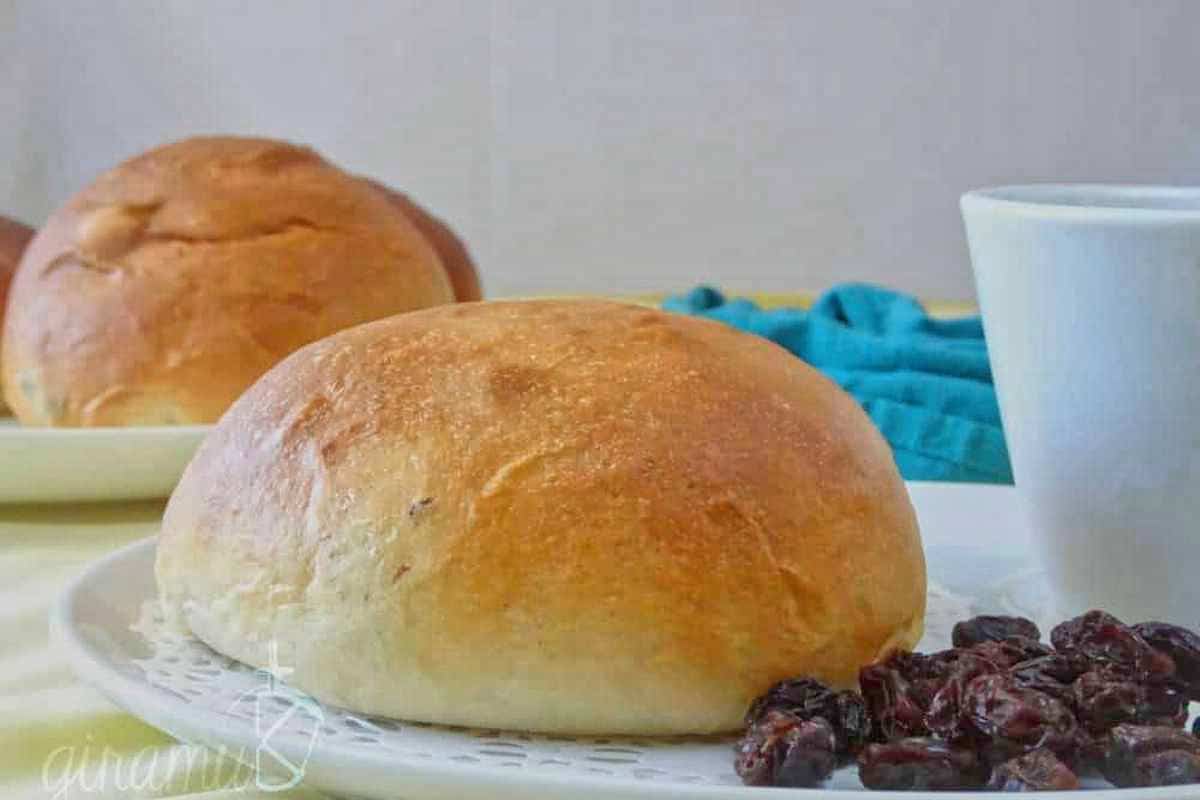 And there is one type of bread that goes better with a warm cup of Sri Lankan tea than anything else in the world. And that is the traditional Sri Lanka recipe for tea banis (pronounced [bah-nis]) – a melt-in-your-mouth soft and deceptively delicious bread roll.
It may look like a regular bread roll, but do not be deceived by its simple appearance. There is a great deal more depth to its flavour and texture, just like a cup of strong Sri Lankan black tea. But one of the hardest things for Sri Lankan home cooks trying to make traditional tea banis at home is replicating that amazingly soft texture.
To help you with that, I'm going to let you in on an old asian secret that I use to make incredibly soft, moist bread – Tangzhong! Tangzhong is a water and flour roux that is added to the bread dough to increase the moisture content of the bread and make it very very very soft. And remember to let the dough rest as well. Because rested gluten = super soft dough!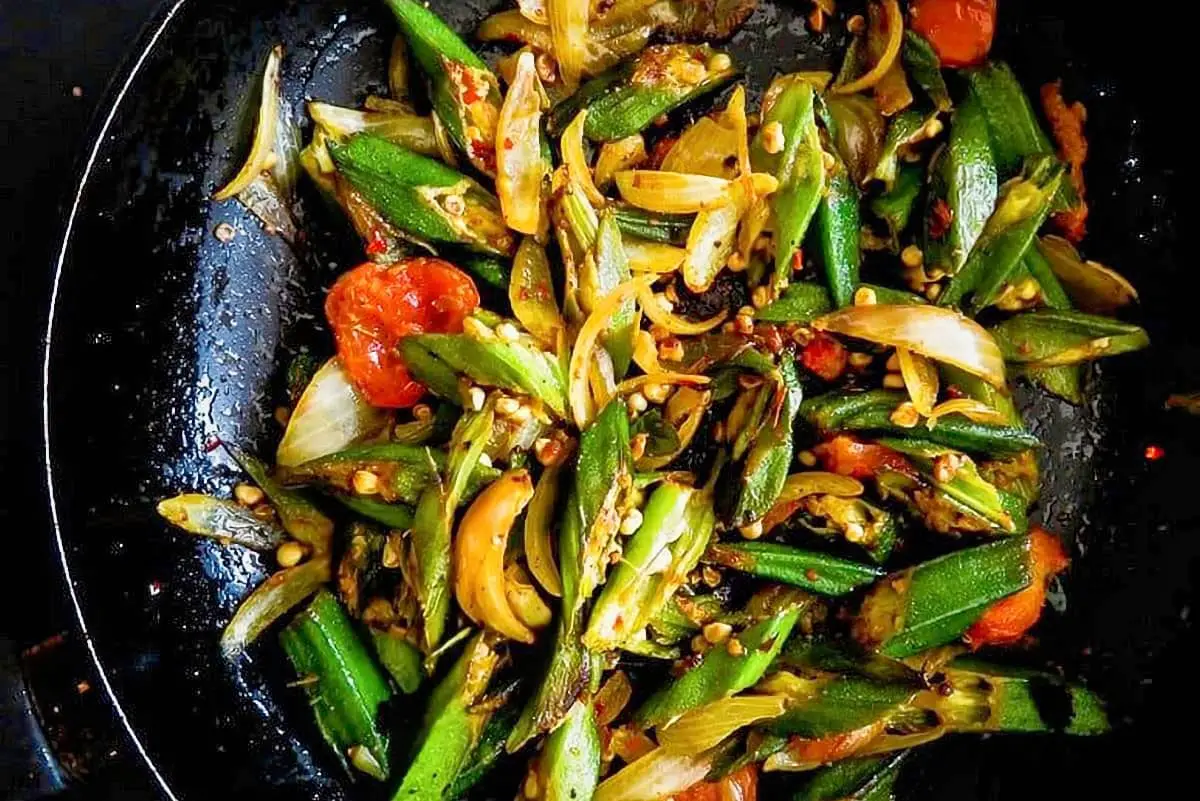 An okra stir-fry Sri Lanka recipe so easy to make and a tasty vegan, vegetarian, green side-dish made in minutes.
Try it, you might be surprised how good it tastes. Some call it okra, some, lady's fingers or ladies fingers (Bandakka). You have the few who love it and most who hate it. The reason could be the oozing substance that can be unpleasant to some.
As far as my kids are concerned there is only one way they'll have a dish of cooked okra and that is if I get rid of all that goop (as they like to call it). But Lady's fingers or Bandakka, is, in fact, tasty when cooked right.

Sri Lankan meal comprises of rice, variety of veggies, sambals and meat dishes. Sri Lankan Chili Potatoes Recipe is one of the popular Sri Lanka foods prepared with boiled potatoes flavoured with cinnamon, garlic and hot red chilli flakes.
The Sri Lanka recipe is fairly hot and served along with mildly sices Sri Lankan Dhal and Rice. Traditionally dry Maldivian fish is used in this Sri Lanka recipe, however we are omitting it and making it a complete vegetarian.
Serve the Sri Lankan Chili Potatoes Recipe along with Kerala Matta Rice, Sri Lankan Dal, Sambol and Sri Lankan Chicken Curry for a delicious Sri Lankan inspired menu for the weekend lunch.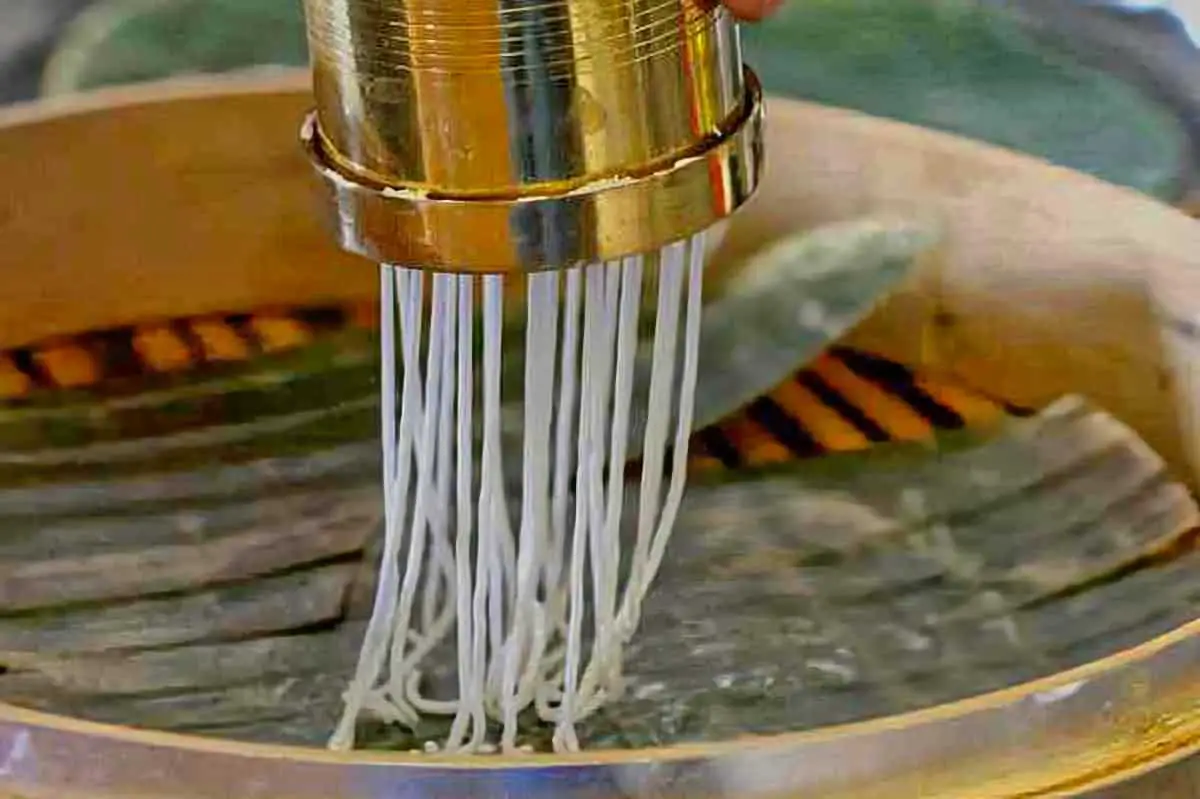 Idiyappam is a traditional Sri Lanka recipe and South Indian specialty consisting of rice flour (or finger millet flour called kurakkan ragi flour) that is squeezed into a press to form thin noodles, that are then steamed before being served.
The process of making string hoppers is fairly easy with the right equipment. At a minimum, a noodle press called sev sancha, idiyappam press or idiyappam maker is needed. It is basically a press with tiny holes to make very thin noodles.
After combining the rice flour with salt and hot water and mixing until reaching the right consistency (not too sticky), the idiyappam dough is then pressed through a wooden or metal press which has holes at the bottom, to create long stringy noodles.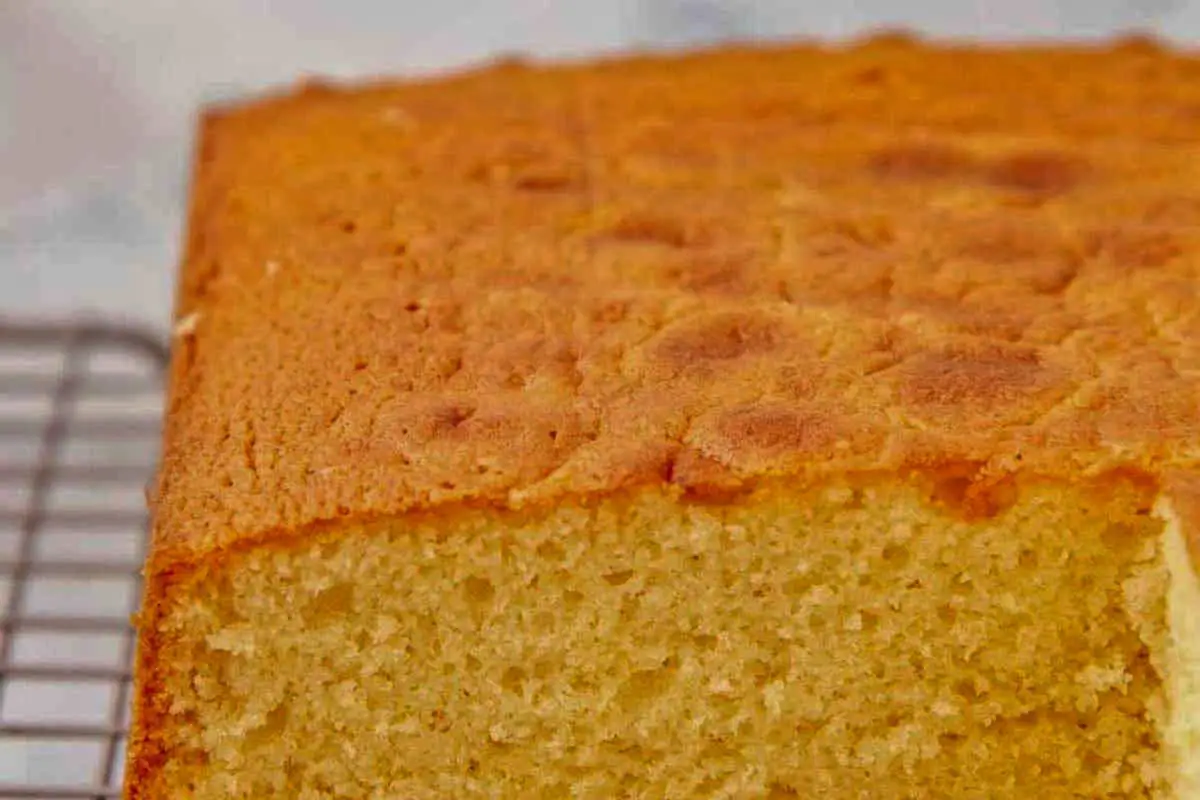 Authentic Sri Lankan Butter Cake is easy to make. And easy to love! It's essentially a pound cake, but even more deliciously moist, light and buttery. And perfectly sweet, with a gorgeous crumb. Often accompanied with a cup of tea, and absolutely no frosting. And it's very popular as a birthday cake too!
This is essentially a Sri Lanka recipe for pound cake. This butter cake is made with butter (duh), and flavored with vanilla. It's served in every bakery in Sri Lanka (no really, every single one of them without fail), because it's a simple cake that can be served during special occasions as well as mundane occasions. Due to its simplicity and relative inexpensiveness, it's widely popular!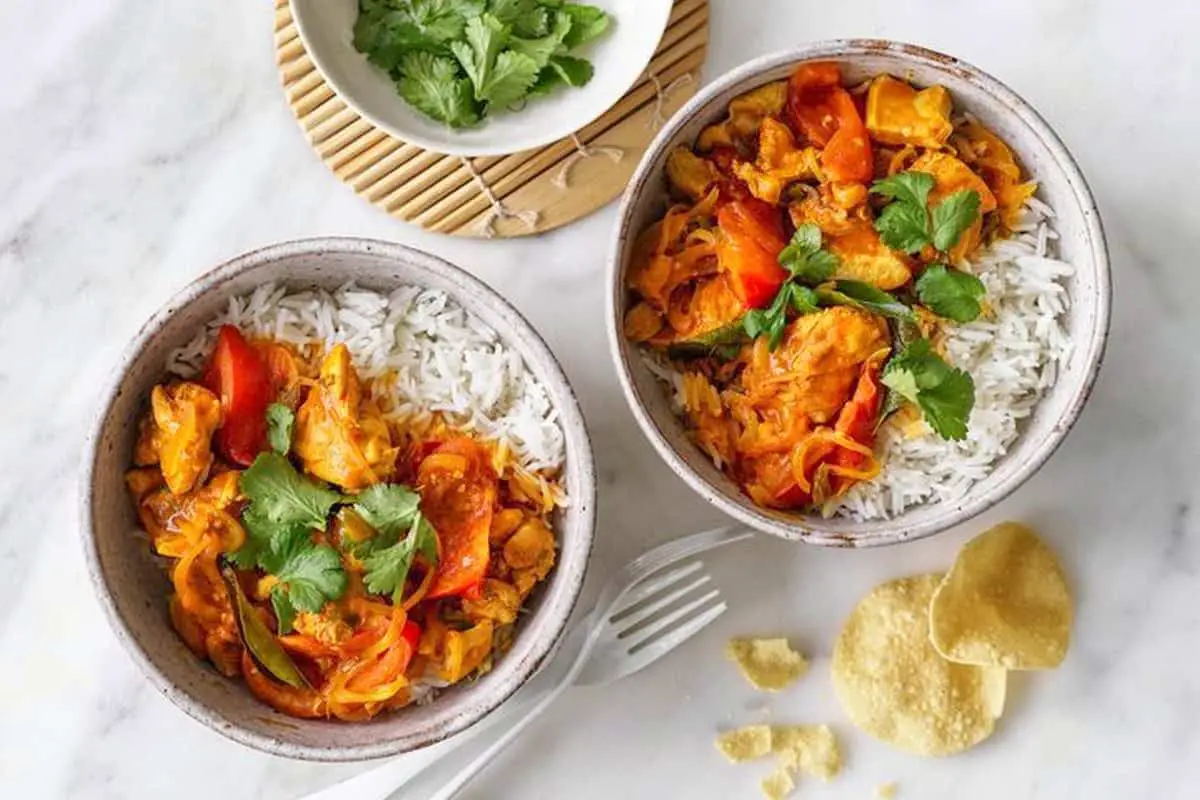 Tired of the same old curries? Then give this flavour-packed Sri Lanka recipe for chicken and coconut curry a go. Best of all, it's made in just one-pot in the microwave, so you can spend less time washing up.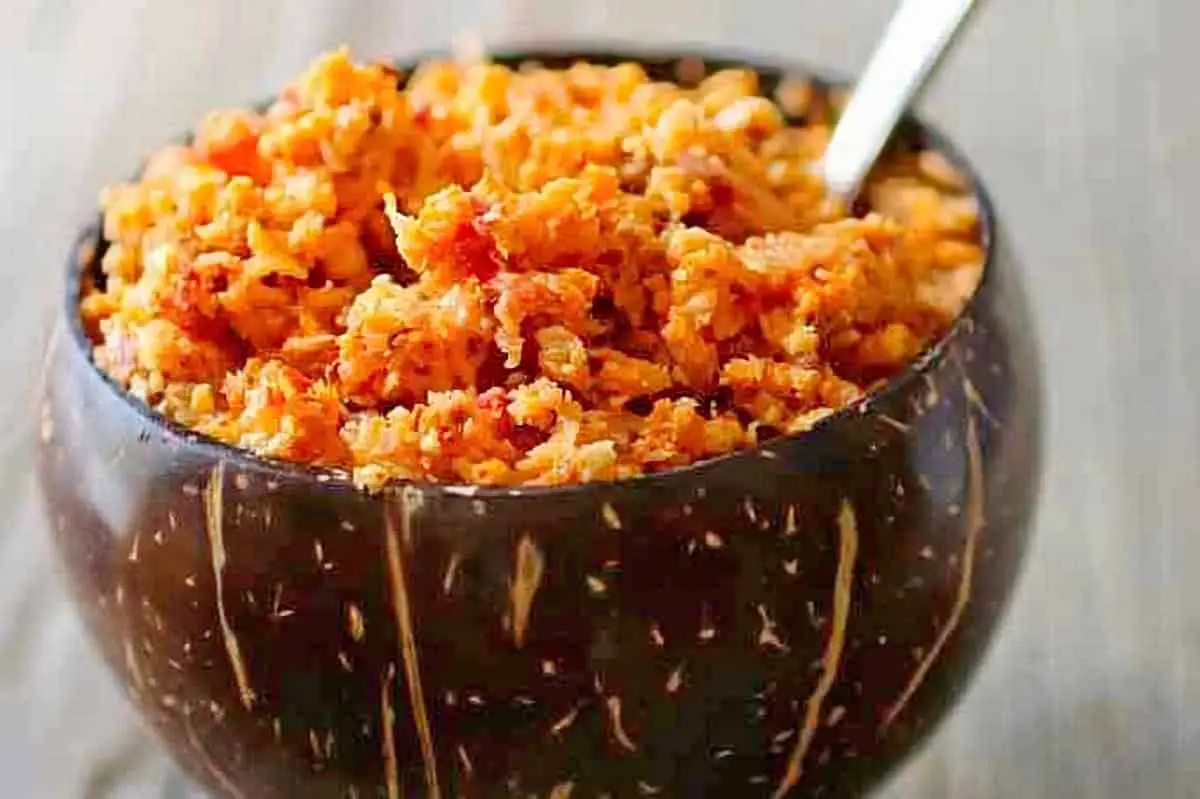 Pol sambol (coconut sambol) is a traditional Sri Lankan condiment prepared with freshly grated coconut. It is most often used as an accompaniment with rice, string hoppers (idiyappam), hoppers (appam), as well as other Sri Lanka recipe.
Coconut milk is used in most Sri Lankan curries, as well as condiments (sambol). Beside its wonderfully sweet taste, coconut allows to tame the typical very spicy foods of the country.
Pol sambol (or pol sambola) is the perfect example. It is a fresh coconut relish, with a blend of red onions, dried whole chilies (or chili powder), lime juice, salt and Maldive fish.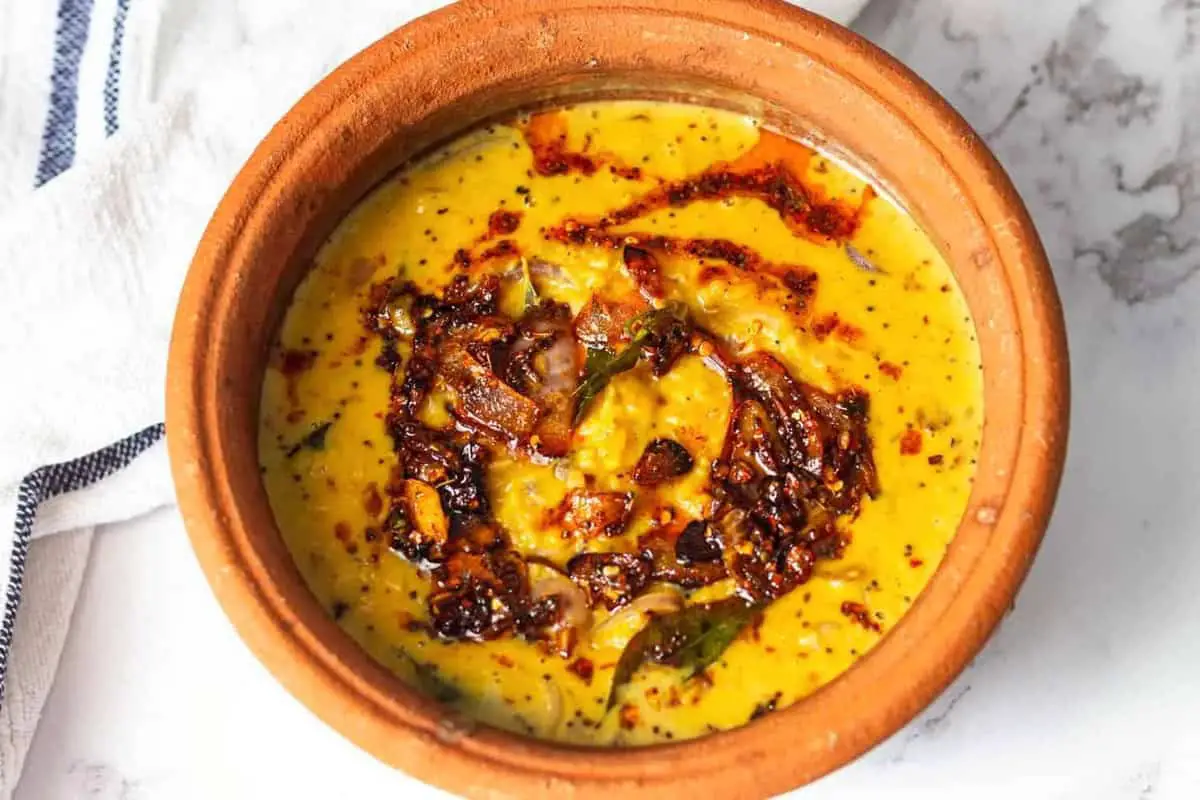 Sri Lankan dhal curry recipe is a staple dish in Sri Lanka, that you will find in any household, any shop, any catering event, any wedding function. Almost every meal will have dhal curry in Sri Lanka. This is one Sri Lanka recipe I can make in 15 minutes while cleaning the house hahaha you get what I am trying to say ya? its that easy to make.
Sri Lankan dhal curry, Sri Lankan parippu curry, Sri Lankan lentil curry or some spell it as dal curry are all the same Sri Lanka recipes using dhal. We all call it different names. This is such a staple Sri Lanka food but the trick is to get the perfect balance in the curry, what I mean is, it shouldn't overcook, then it looks like mushy (child food) it cannot be hard then it is unpleasant to eat.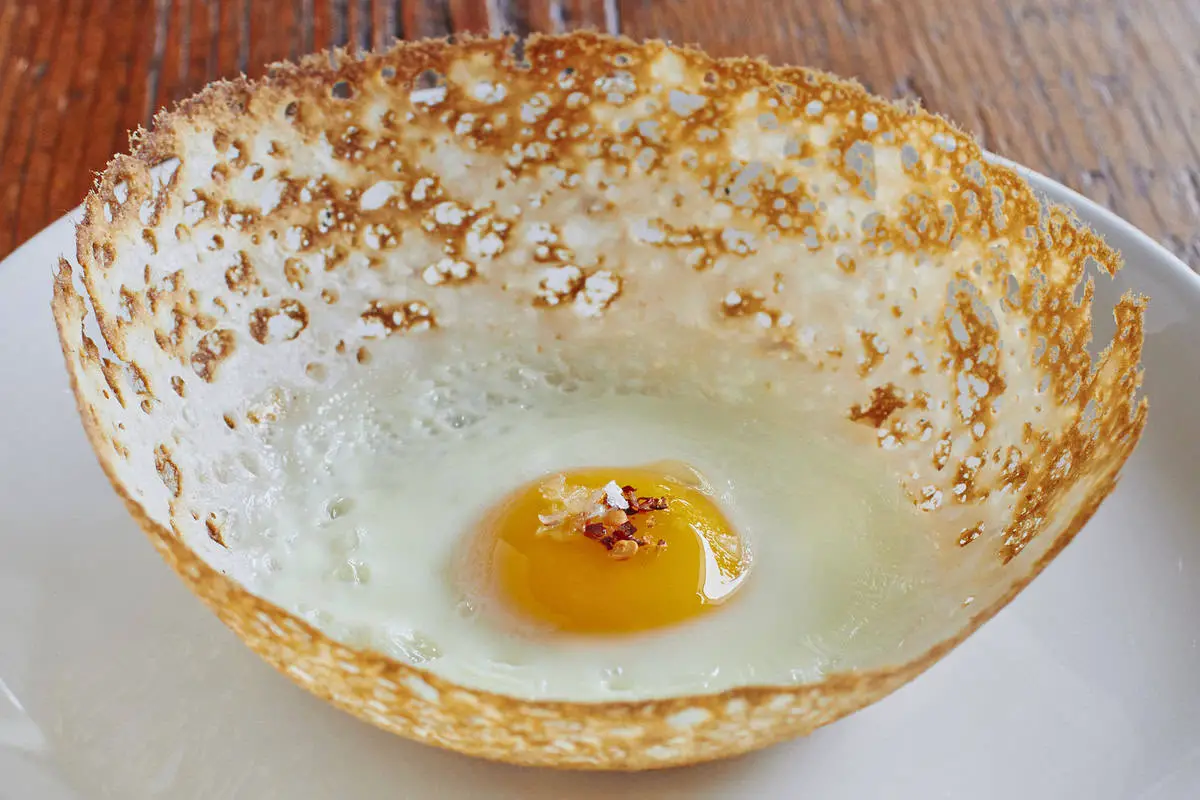 Hoppers are considered a staple of Sri Lanka recipes and can come in many forms. 1601 Bar & Kitchen specializes in an egg hopper, which is much like a savory crepe with a soft boiled egg in the middle. It's served with caramelized onions, toasted coconut meat and Sri Lankan spices, and diners are encouraged to eat it like a taco.
The batter is rather simple but, unfortunately, useless without a proper hopper pan. We get ours directly from Sri Lanka, but they are also available online.
Green beans are gently cooked in a mild, warming spiced coconut sauce in this beautiful Sri Lanka recipe from Kolamba in Soho. It's also quick and simple to cook, although it's well worth making the curry leaf oil the night before, too – the way the green oil floats on the surface of the coconut milk is beautiful (and will earn you serious cheffy brownie points too).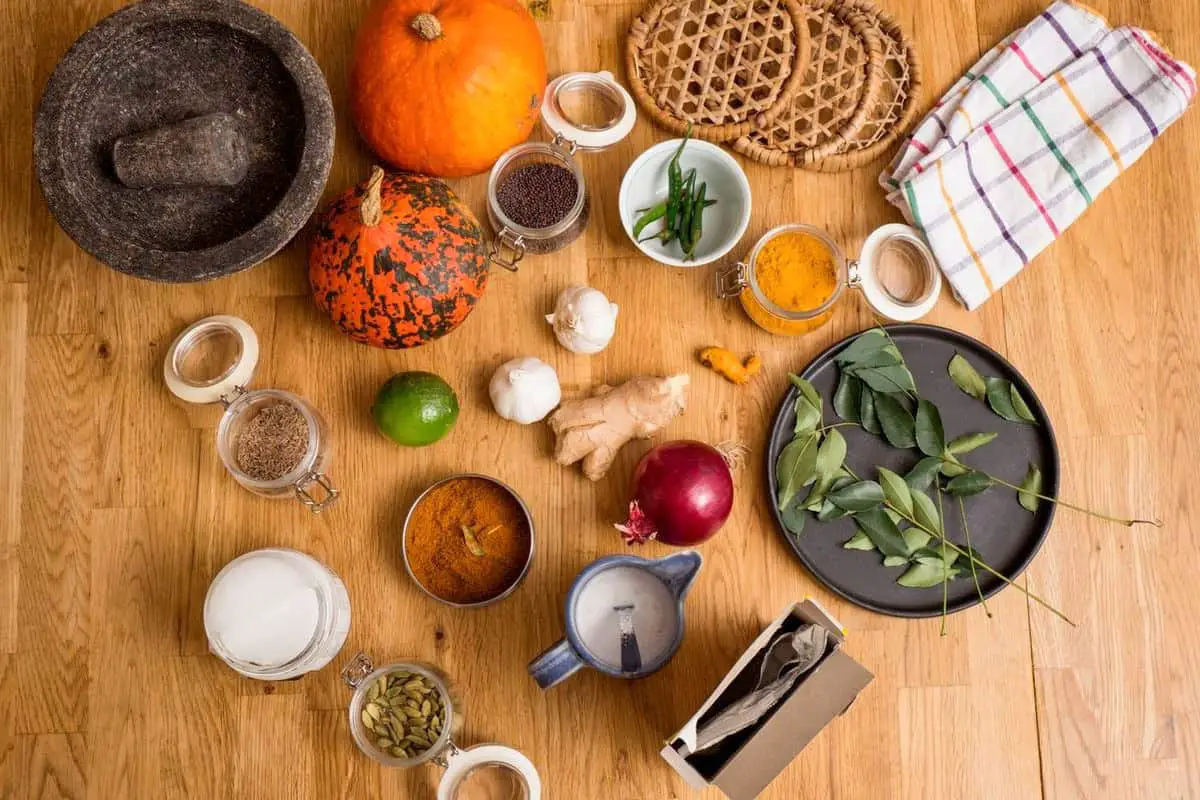 My favorite cooking technique is: tempering spices. You just get a small pan, add oil to it, add spices, curry leaves, and sometimes onions. The curry leaves puff and crackle and the spices get really fragrant, and then you pour the whole lot—the oil has now taken on the flavor of everything in there—over the top of your Sri Lanka recipe. It's great with parippu (Sri Lankan dal) Sri Lanka recipe. It's just a game changer.
A drink I love is: lemongrass and lime soda. It's so refreshing and aromatic. I started drinking it in this particular cafe in Colombo, the Barefoot Garden Café. And tea, either black or with ginger—no milk. My dad is lactose intolerant, so I started drinking it that way because I wanted to be like him. But now I like it, too.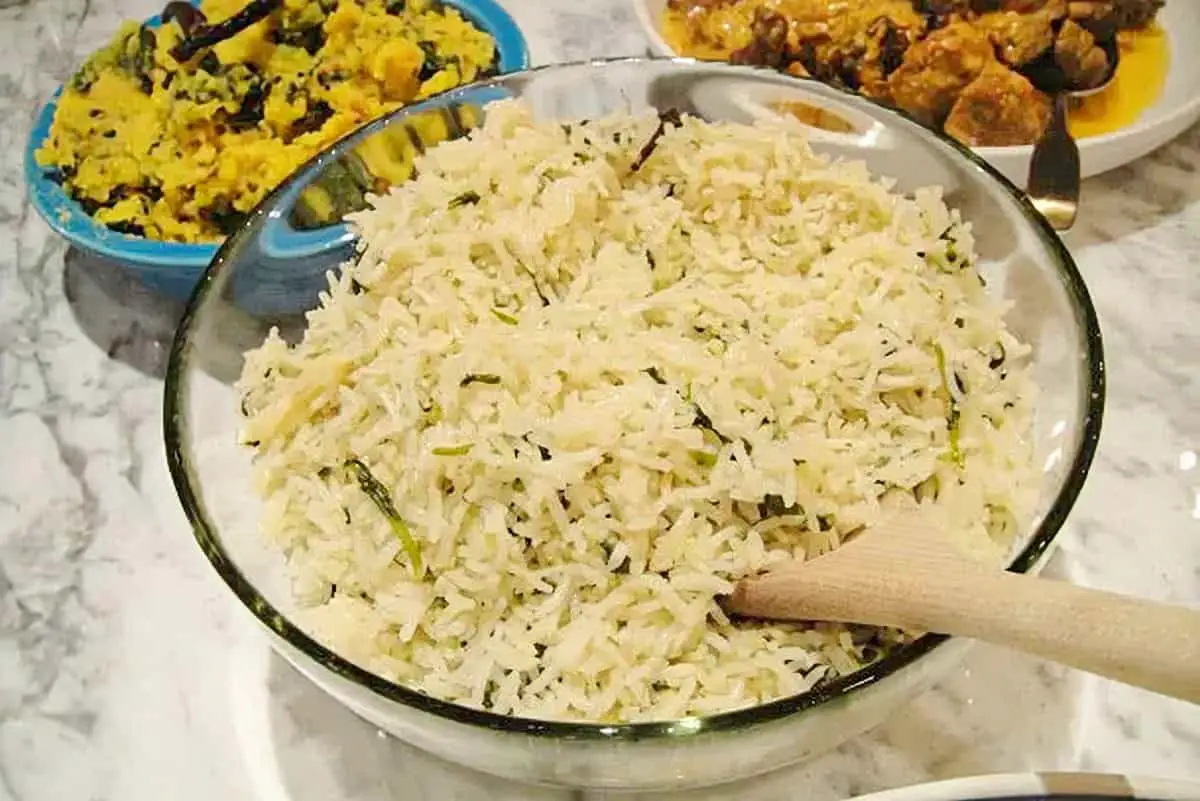 Curry leaves are an integral part of Indian and Sri Lankan cooking, but they can be something of a challenge to locate. For those of us who don't have regular access to these fragrant leaves, Madhur Jaffrey has provided an easy alternative in her latest cookbook, At Home with Madhur Jaffrey: basil.
While the flavors of basil and curry leaves aren't identical, there are fragrant, herbal qualities that they share. Take this Sri Lankan Rice with Cilantro and Lemon Grass for example. The Sri Lanka recipe traditionally made with curry leaves, in this rice dish basil is a wonderful stand-in when combined with bright lemon grass and cilantro.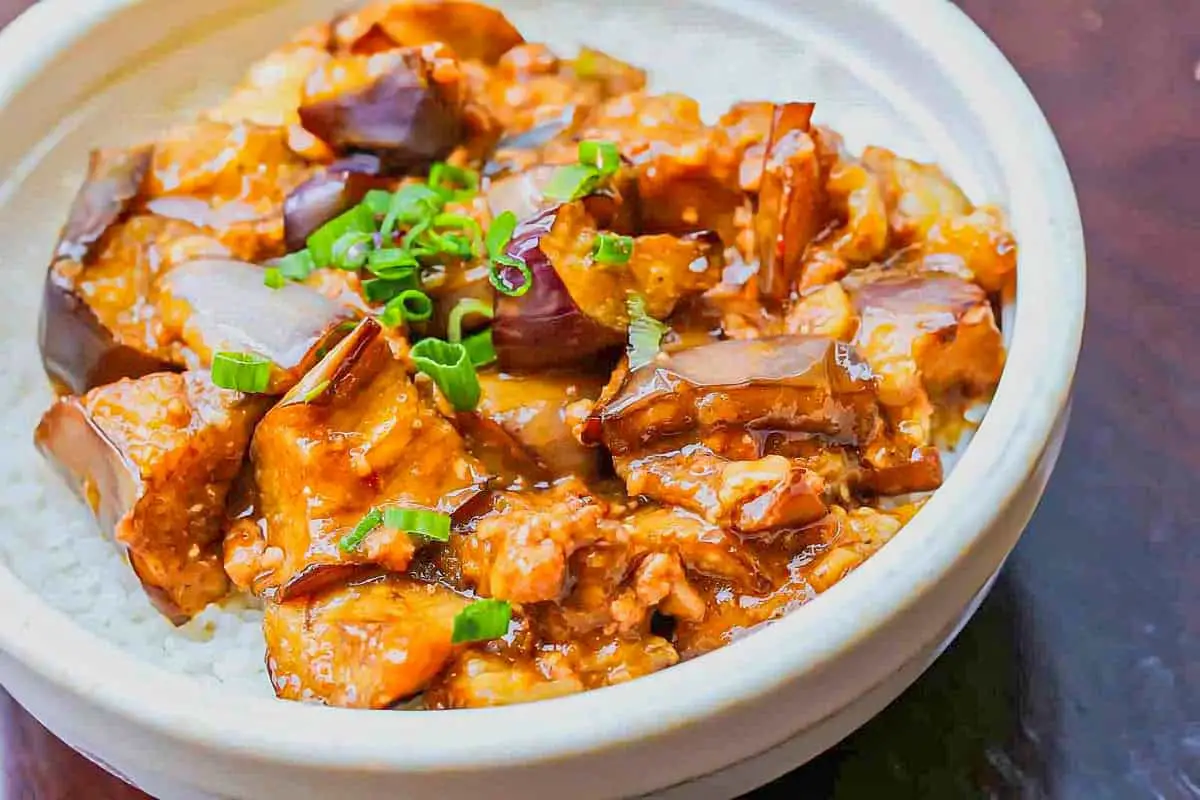 Give this Sri Lankan Eggplant Curry a try for lunch or dinner. It is a delicious Sri Lanka recipepacked with tanginess and gentle spices and makes a great side dish along with parotta, phulka or even ghee rice.
Sri Lankan Eggplant Curry Recipe is a classic Sri Lanka food that is made in most of the households in Sri Lanka. This Eggplant Curry is just what you need for a cold, snowy day – it warms you up with all the spices and the richness. It is super easy is to make, yet has all the flavors and warmth of a traditional Sri Lankan food.
Serve Sri Lankan Eggplant Curry along with Whole Wheat Lachha Paratha and Burani Raita for your everyday meal.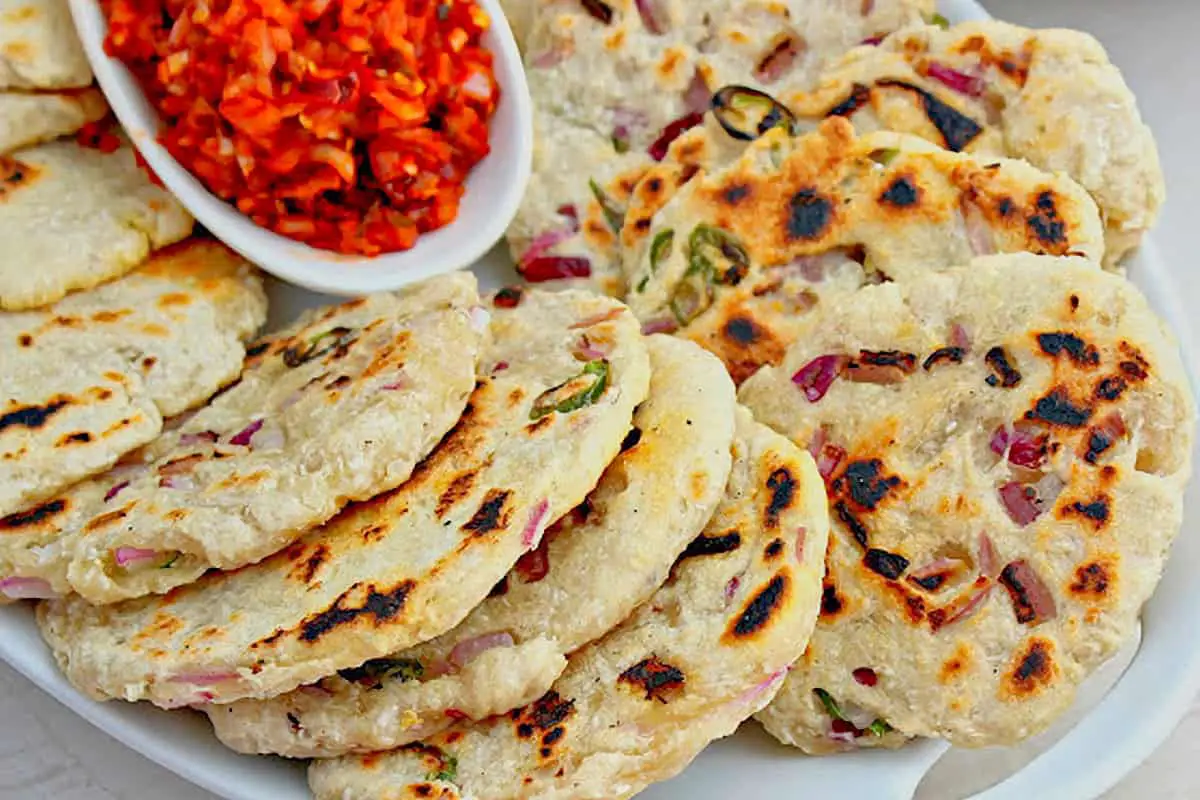 Simple, soft and bready Sri Lankan flat breads with a wonderful coconut and chili flavor — perfect for serving with curries or as a snack or breakfast with chutney.
I can't get enough of this Sri Lanka recipe for Roti! Roti is a super easy and delicious Indian flatbread. It is amazing when served with curry, totally perfect for sopping up extra sauce! I have all the tips you need to make sure this Indian bread turns out super soft. I will show you just how to make roti, step by step!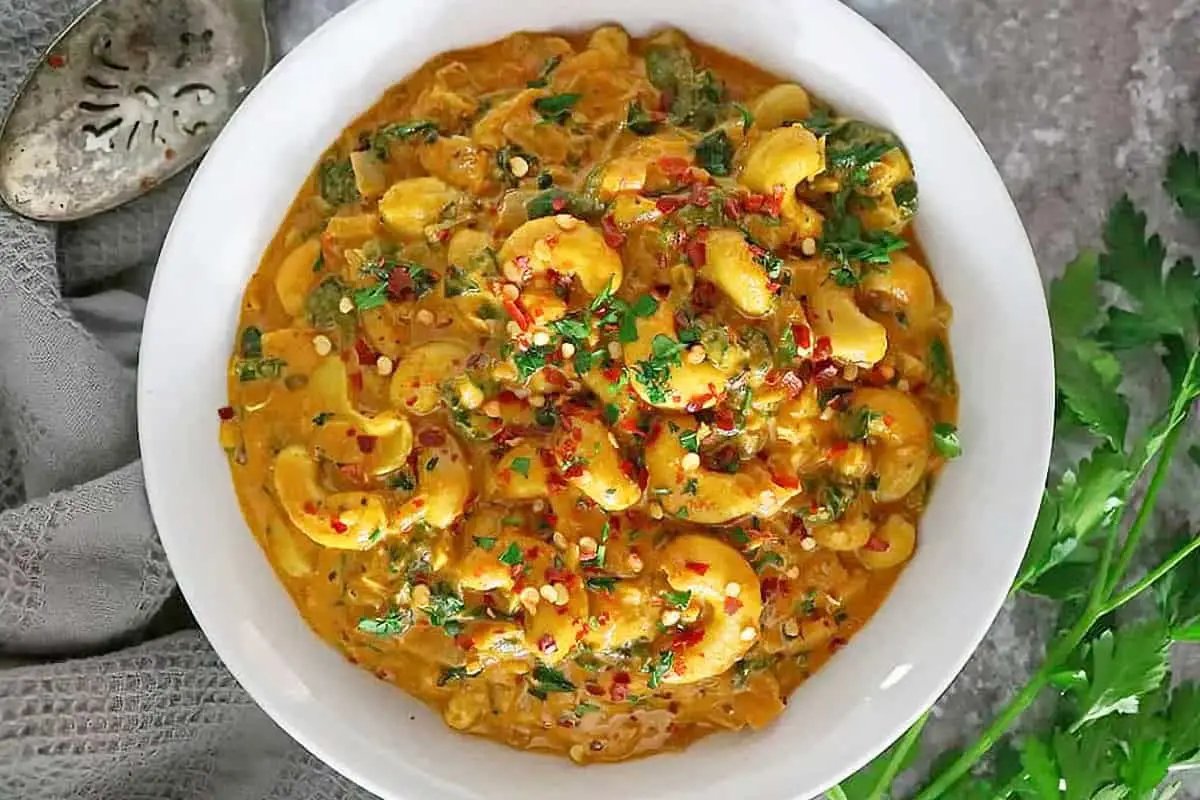 This easy cashew curry is a rich and creamy curry that is a delicious addition to curry night. Made with only 10 ingredients, this plant-based Sri Lanka recipe is a versatile curry that your family is sure to enjoy.
Yes, it might sound odd to some…
But, we Sri Lankans have been a tad bit obsessed with cashews ever since the colonizing Portuguese brought them over to Ceylon (now known as Sri Lanka) back in the 16th century or so.
We love to use cashews in everything from love cakes to curries like this easy cashew curry.
And, when it comes to cashew curry, my mom makes the tastiest, creamiest one. My mom usually uses curry leaves and a Sri Lankan spice blend in her curry. When we lived in Sri Lanka, every grocery store carried these items.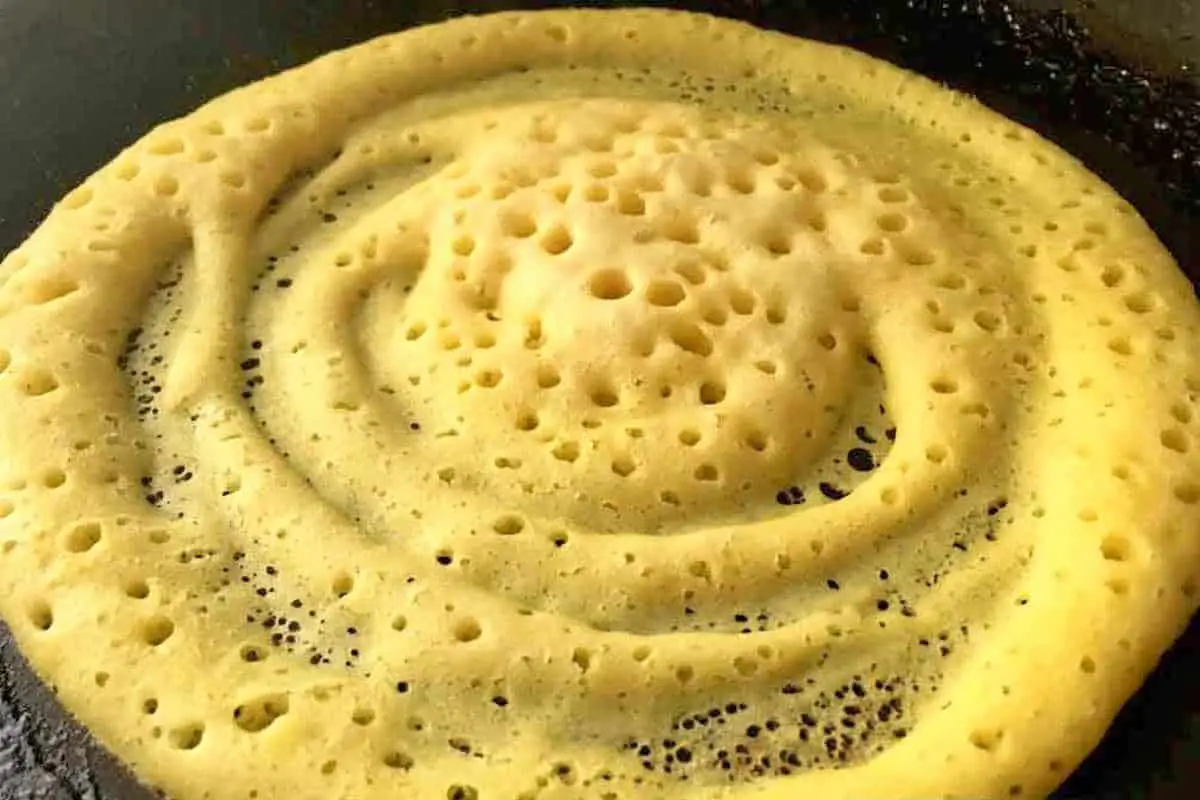 Have you ever thought about how to make Sri Lankan dosa recipe at home? If yes, here is the step by step Sri Lanka recipe with detailed images. A few months ago I posted South Indian style dosa which went viral in every social network platforms. The popularity of South Indian dosa recipe pushes me to publish this Sri Lankan dosa recipe.
What is the difference between South Indian dosa and Sri Lankan dosa? In South Indian dosa you would add a large amount of rice and a small amount of split skinned black gram/urad dal. But in Sri Lankan dosa you would add a large amount of Urad dal and a small amount of rice. Also, they both have different tastes.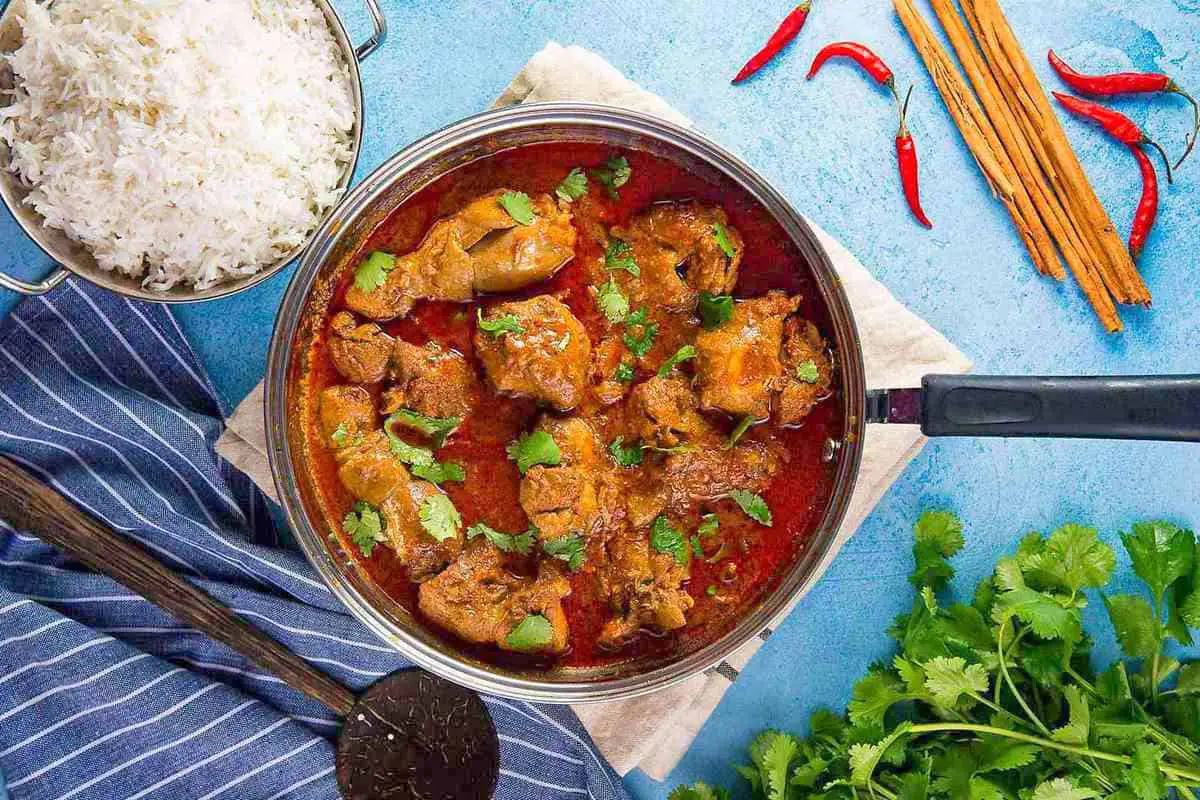 If you're looking for the BEST chicken curry recipe, then this authentic Sri Lanka recipe will tick all the boxes! I've also provided some tips on how to cook this incredibly flavorful chicken curry and how to adapt it to your taste!
If there's one Sri Lanka recipe that I could quite literally make with my eyes closed, this is it. This Sri Lankan Chicken Curry is one that I make and have made AT LEAST once a week for many years now. It's quintessential comfort food for K and myself, and we are instantly reminded of Sri Lanka, of our childhood, of home, of full and comforting meals, every time we eat this Sri Lankan chicken curry.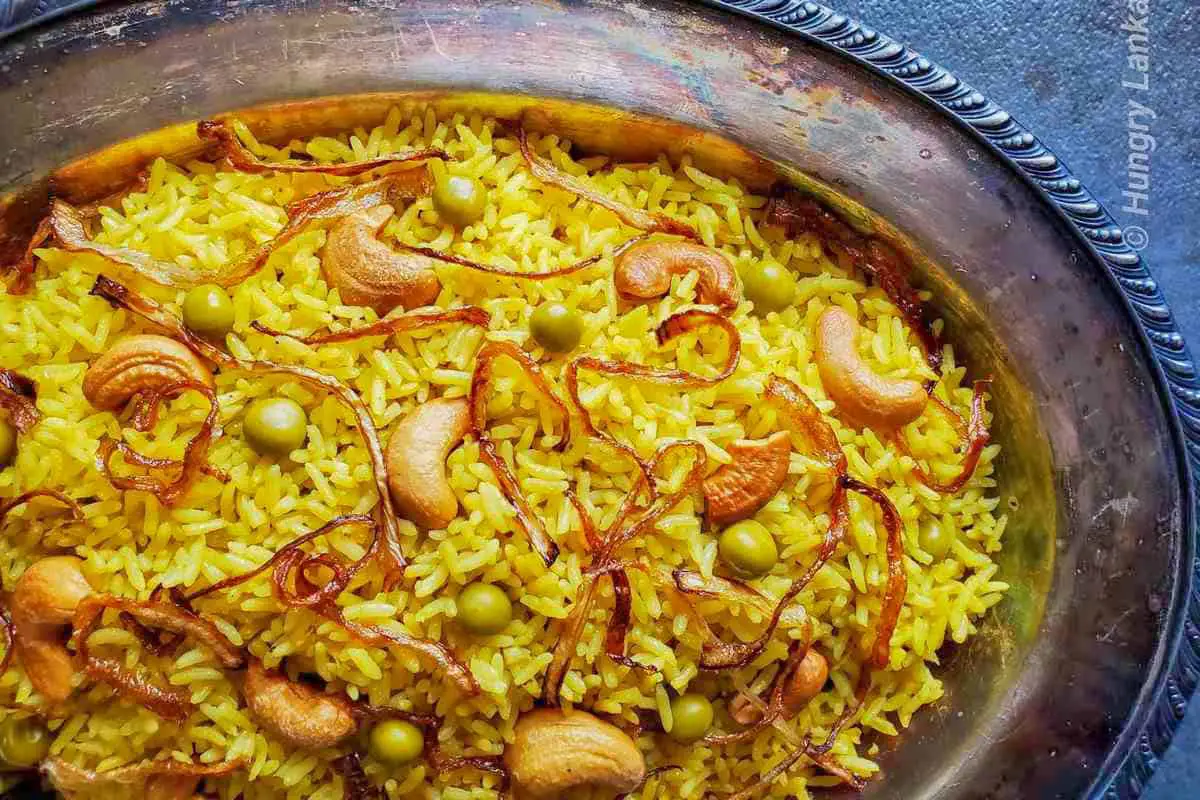 An easy way to make delicious Sri Lankan yellow rice in the instant pot or rice cooker. A must for your Sri Lankan party menu. An easy way to make delicious Sri Lankan yellow rice in the instant pot or rice cooker. A must for your Sri Lankan party menu.
This Sri Lanka recipe is one of my favorite Sri Lanka foods that my mom makes when we have guests over. The aroma in the kitchen when she makes this yellow rice is indescribable. When those whole spices, curry leaves, and pandan leaves hit the hot butter…
Oh, I can just feel it even as I write this now. My mom made yellow rice in rice cooker though. The same way. But since I use my multicooker to cook my rice, that's what I'm going to use here for my easy Sri Lankan yellow rice recipe.
---
You May Want to Join Our Boondocking Group on Facebook For More Information
You May Want to Join Our Campfire Recipes Group on Facebook For More Information
For More Photos Visit Our Instagram at World Recipes Daily – Our Big Escape