Are you an adventurous type of person? Would you love to explore the great outdoors on an off grid travel vacation but your not sure where to start? If you answered yes to either of these questions then I just Know you'll love to learn more about off grid traveling to your remote location. My family goes off grid traveling and camping as often as possible! Remember that you can camp off grid if you find a spot you want to explore more as you are traveling.
Bring all of your gear along to ensure that you can stay a while if you find that perfect spot. Its a great way to get away from the stress and traffic of everyday life. So lets talk about the most important things you will need for a safe and enjoyable vacation. Don't get it wrong and just leap before you look, off grid life can be a lot of hard work.
---
---
check out our video
---
---
Want more ideas to round-out your Road Trips?
A lot of great ideas are in these posts!
---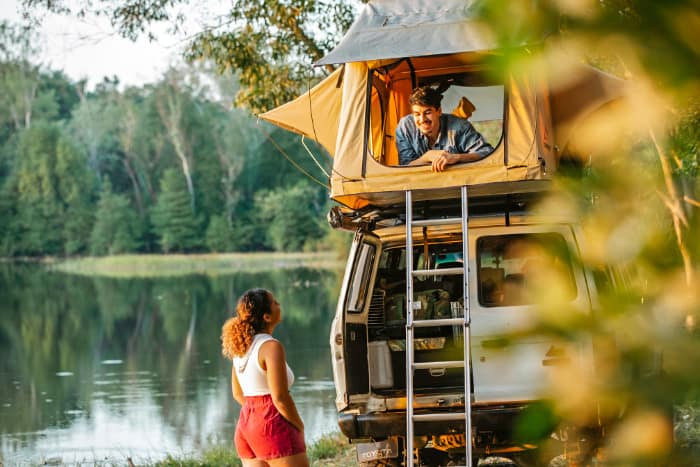 What Is Off Grid Travel?
Off grid adventures can be best explained as going and driving out on the back roads. Maybe even as taking back roads off the back roads. Driving out on paths or even making your own paths. Off grid traveling is essentially traveling into the woods, through the woods, and going just as far as you can go.
Most people who enjoy traveling off grid have durable utility vehicles or ATV's. These types of vehicles can go places regulars cars and trucks just cannot. Off grid travel really ranges from a hammock, a tent, motorhome or camping trailer. There is not one type of boondocking.
Your Vehicle Type Matters
If you really want to know everything about off grid traveling as well as off grid living that's the first thing you should probably know. Your vehicle matters. Don't go out in the mud and get stuck with a little truck or worse yet a car. It's just not a good idea. If you want to go out and really explore the unknown make sure that your vehicle is equipped and able to do so. Most people who do this as their lifestyle do combine a small travel trailer with a good 4WD vehicle to get into the more remote areas.
Bring A Charged Phone and First Aid Kit
Another thing you need to know about off grid travel is that it's really important to have a charged cell phone when you travel anyplace off grid. What if you do get stuck and you can't get un-stuck? There won't be anyone near by to help you. You will have to have a way to call for help or else you're going to be stranded. It's a really good idea to have a GPS device of some sort as well. It's easy to get lost in the woods.
A good first aid kit is essential  for the out of doors. Nicks, scrapes, and small wounds require you give them the attention they need to avoid infections. It may be several day before you find anywhere to get these supplies.
We use solar panels but have one phone turned off to preserve the battery for emergency use if the others are used up and the solar is not charging due to clouds. If this is a lifestyle you enjoy then you may want to invest in a Jackery Solar Inverter. They are the best solar system that you will find and will give you as much power as your will need.
They are equipped with as big a battery bank as you will need. We are not fans of a portable generator and most boondockers do not want to be around them. These are the perfect way to keep all of your electronic devices and more charged. They will not run air conditioners but will provide enough of a power source to help with coffee in the morning and keep other smaller appliances available.
 Use a GPS
That leads us to another thing you need to know about off grid travel to have a great camping trip. You can, and possible might, get lost if you don't have at least a compass of course GPS is the best way but a compass never hurts. At very least. Roads tend to wind and curve. They go up, they go down. It's so easy to lose your sense of direction in the woods, even on paths, and it's common for people to get lost when roads and paths are unmarked.
Especially when there are crossroads and such. Sometimes you just don't know which way to turn or what road to take to find your way back to where you started. GPS systems work all over the place. If you have a GPS when you are out venturing you'll have little worry of getting lost. This is one of the MOST important things to know about traveling off grid.
Off Grid Travel Is Rough On Vehicles
The next most important thing to know about traveling off grid is that it's really going to be rough on your vehicles tires. One time when my family and I went off grid traveling we blew a tire and didn't have a spare. We had to call for help and have someone bring us the spare tire from our garage and all of the tools we needed to fix it. What a mess.
If we would have had the spare tire and tools with us we would have been able to fix it ourselves but instead our trip was ruined that day because we didn't [plan ahead. Now I always tell people to make sure they bring along a spare tire just in case. Bring the tools to fix it too. That made me think too though that not just tires can have problems. Plan ahead for any potential vehicle breakdowns by bringing along a toolbox containing all of your most used mechanical tools and supplies, a jug antifreeze just incase you overheat or leak it, and oil.
Never run your vehicle if the oil is low and be sure to check it before you leave. If you notice a drip while you are out traveling you'll be able to check it again and if it's low you'll have that extra quart or two with you because you thought ahead. Off grid traveling can be quite rough on your vehicle. Be prepared to stay safe.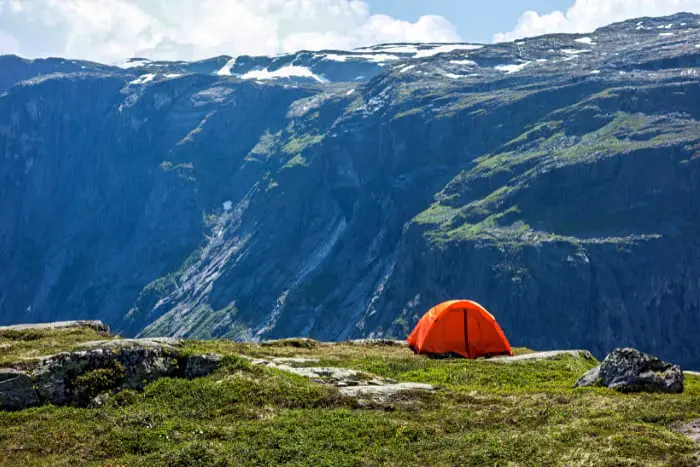 Fill Up On Gas and Bring Along food an plenty of Water
The next thing you need to know about off grid traveling is there's no gas stations out there in the woods. The most critical thing is to bring at least twice as much water as you think you will need. A problem and you vehicle breaks down you will need those extra days worth of water usage. You will rarely find a water source for potable water.
There rarely grocery store, gas or towns off the less beaten path, no snacks or soda's either. Make sure that you gas tank is full and that you keep good track of your gas gauge. Save yourself some gas to get back to civilization safely. Be sure to pack all of your own food, meals and drinks for the kids, and for you and your spouse as well. Dehydrated foods like fruits and nuts are a great option.
A cooler is a great idea. Stock it up with water, soda, juice what have you. It's best to leave the alcohol all at home. I would never recommended drinking and off grid travel as it could and would be very very dangerous.
Dress In Layers
Another thing you need to know about off grid travel is that at different times of the day it will be cooler or warmer. In order to keep your family comfortable through the morning, day, and evening dress in layers. Bring sweatshirts or jackets too in case you get really chilly. It's better to not be too cold, or too hot when you travel.
Being uncomfortable takes the fun out of it so dress accordingly to the weather, and in layers to prevent this from happening. If you plan on staying out all day and half the night you'll be sure to thank yourself for thinking of this.
Let Someone Know Where You Are Going and When You Will Be Back
There are SO many things to know about off grid traveling and free camping ! Here is yet another thing. This next one is to know to always let someone else know that you will be out traveling off grid. Tell them the area you will be traveling and let them know approximately what time you'll be home. Off grid driving is not like driving on a nice, smooth, paved road.
It can be rough, even dangerous if you don't know what you are doing. Leaving this information behind with someone ensures that someone will come looking for you in the event that you don't come home on time. Someone will know it's not right and will come save you from being stuck, broke down, hurt, or what have you. It's another one of those things that's just a good idea.
Leave The Little Kids At Home
Although off grid traveling can be considered fun for the whole family I'm going to have to say that it's just not a good idea to bring along little ones. Most of the time you will be using BLM land and it is not child friendly. There are cactus, snakes, spiders and more. Young, small children actually should not go off grid traveling. They get jarred around, it's just too dangerous on so many levels.
My advice is to leave the little ones with the grandparents when you off grid travel. Go and have some fun alone as adults and let the kids be home same and sound. It's safer this way. It's easier this way. It also makes it alot more fun for the grown ups. Now older kids, such as teenagers, are fun to bring along! They have a blast and it's a bonding family activity that they'll want to do someday with their own kids.
Hey Dads…why not treat your wife to a day at the spa and go off grid traveling with your son? Maybe do a little off grid camping? Have some one on one quality hunting and fishing time?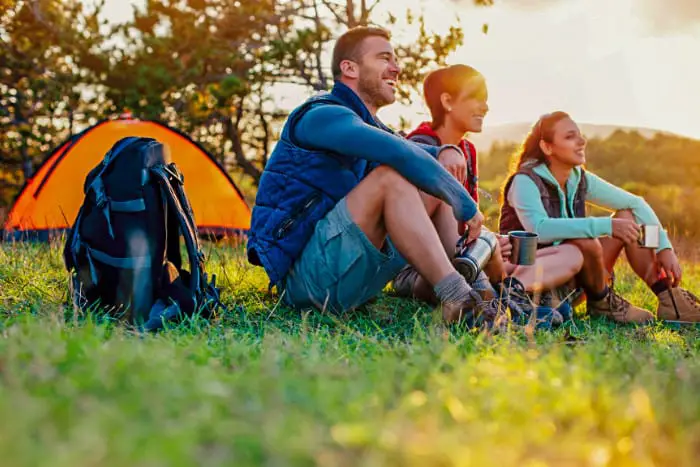 Bring A Camera!
If you really want to know everything you need to know about off grid travel then you just have to know that it is an experience you will never forget! Be sure to bring a camera because you will see all sorts of wild life. Look into the woods to see birds, flowers, different plants and trees, deer, fox, even a bear or two!
Take your time while driving and go slow enough to be able to observe and take in your surroundings. There no fun in a rushed trip. Plan your off grid traveling on a day when you have nothing else to do.
Off Grid Traveling Can Be So Bonding…
Another thing you need to know about off grid traveling is that it's addictive. It's such a rush and such an exhilarating experience that you will just want to go again and again and again. My husband and I leave the kids with their Aunt and go every weekend, weather permitting. The kids and my sister love the quality time together and my husband and I get some quality time of our own doing something together that we both really love to do.
I think it strengthens our marriage. It also makes us more patient parents because we get that time a way, that little break we need to relax and re-charge. It's wonderful!
Mind The Local Weather Forecast
That leads us to the next thing you need to know about off grid travel which is the weather. It's definitely a good idea to check the weather forecast for the area you will be traveling in before you go. It's never fun to have it start raining, or to get really cold. No. Plan according to the weather for off grid traveling and make sure you choose a day that's going to be dry, safe, and warm. It makes road conditions so much better, and it makes you way more comfortable.
Don't be A Litter Bug and Make Sure Your Fire Is Fully Out
Off grid travel is so much fun that another thing you need to know about off grid travel is that sometimes as you're driving along you'll find a place you want to stay for a while. A place that just begs for a camp fire. Maybe you'll find that place near a creek or pond that you see could be fished in. Maybe you'll find it next to where a big buck is standing, you never know. It could just be somewhere that the view is lovely. A place where you've found peace.
For some off grid travelers these are the moments where they wish they would have brought their camping gear. Plan ahead for these moments. Bring your tent, gear and supplies along so that if you find that perfect spot where you want to build that roaring fire you can.
That leads us to another thing you need to know about off grid traveling. If you build a fire when you stop to rest or camp, be sure it is fully extinguished before you leave. Please, never leave your garbage behind either. It's not good for the environment or wild life.
Off Grid Travel Adventures Are Becoming Increasingly Popular!
We have covered many things you need to know about off grid travel. You wouldn't think there would be anything else but there is. Off grid traveling is pretty much now like a sport. It has soared in popularity over recent year and you would not believe how many people enjoy it! It's amazing.
ATV Vehicles Vs. Utility Off Road Trucks and Jeeps
If we really want to talk about everything you need to know about off grid travel I will add that an ATV off grid travel experience is much different than a utility vehicle or Jeep type of off grid travel experience. How? You may ask. Well, ATV's can go places that even off road utility vehicles can not. These types of vehicles require some sort of road or path to travel on. An ATV really does not. You can drive an ATV where there is no path, making your own. My husband and I used to do this all the time.
It's so much fun. Some of the best memories that I have with my husband from our younger days are from when we were riding ATV"s through the woods. Off grid traveling. Exploring the unknown. We never knew quite where we'd go or where we would end up and that was part of the fun. If we got lost we always had a GPS so we could safely make it back home to the kids. It was so bonding and I will forever cherish those memories made with my love traveling off grid.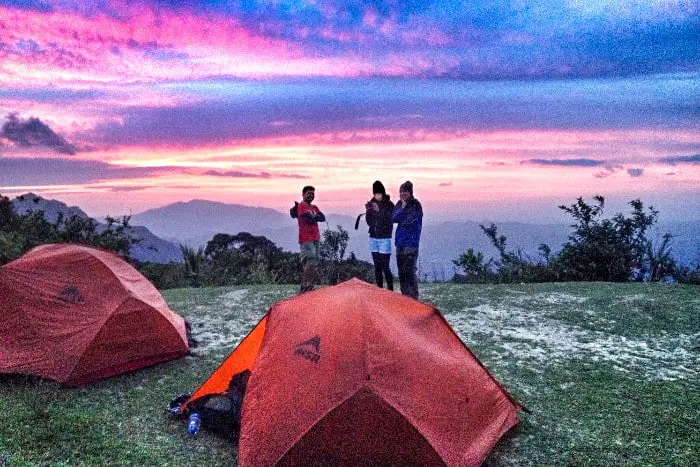 Take Your Time and Drive Safely
Off grid camping is not for people who are un-familiar with driving on back roads. If you are going off grid traveling for the first time you need to know that the most important thing to know about off grid traveling is to drive SAFELY. Do not be reckless or foolish. Take your time to be safe, and also to enjoy the surrounding scenery. Don't try to do dangerous tricks or stunts to be cool or have fun. You'll only likely get hurt or break your vehicle. Stay on a path with vehicles and do not attempt to drive into areas that are muddy. You might get stuck.
Enjoy Your Off Grid Travel Adventures
Just about everything you need to know about off grid travel has been covered in this article. I hope that you enjoy your travels as much as my family and I do. Remember to take lots of pictures! You might likely never see some of those birds or flowers again. That is unless you go traveling to the same spot again. I have found that my husband and I like the areas and certain routes we off grid travel on so much that we regularly use the same ones. You may find that to be true for yourself as well.
It's nice to off grid travel in an area that you know. It is safer and reduces the risk of you getting lost. Choosing a location close to your home is best so that way you can go as often as you'd like to, there a place where you anywhere in the United States. Remember to always check the weather so you don't get stuck out there in the wilderness in the rain nor cold. It's a good idea to bring waterproof gear just incase if you will being going pretty far out on an ATV.
You don't want to get soaked trying to get back to base. Have a flashlight with you if you are going out riding near dark just in case you break down or what have you. If you don't don't bring it, you'll need it. Thanks for reading and take care!
You Definitely Need To Try Off Grid Traveling
Off grid traveling is definitely something you need to try if you love taken the less beaten path. Be sure to bring along a camera, tools, emergency supplies, a first aid kit, and a GPS. Remember to make sure your gas tank is full and that there are no gas stations for snacks and drinks either. Let someone know where you'll be going and when you'll be back just in case you have a situation or problem.
---
For complete photos and videos of our trip visit our photos on our page Instagram Page
You May Want to Join Our Boondocking Facebook Group Boondocking Group on Facebook For More Information
You May Want to Join Our Campfires Recipes Group Campfire Recipes Group on Facebook