Why should I take advantage of free boondocking places, simple to save you money and get you to places that are not crowded by other campers. Camping fees may rapidly mount up, particularly if you stay at national parks or privately owned campsites. After buying my our Roof Top Ten setup, I realized that spending $15-20 per night for camping was not an option if I planned to travel for a long time.
---
Want more ideas to round-out your Boondocking and Camping Knowledge?
A lot of great ideas are in these posts!
---
Finding free campsites is known as Boondocking. I've done so ever since. Boondocking is a great way to avoid the crowds while still having a great time, and this article will unveil The Ultimate Guide to Free Boondocking on your next road trip. Having an RV allows you to camp anywhere the local government allows it. Finding a Boondocking area might be challenging at times. In a few undeveloped wilderness locations in the US, you may pitch a tent for free. Here is The Ultimate Guide to Free Boondocking.
So, what is Free Boondocking?
Boondocking is setting up a camp anywhere it is legal without power, water, or sewage connections. Boondocks are derived from "boonies," meaning " secluded, or lonely location." In the Ultimate Guide to Free Boondocking, we can describe it as Boondocking. People opt to boondock for several reasons. The Ultimate Guide to Free Boondocking will cover the many types of boondocking, where to go, what to pack, how to behave, and much more! You'll discover everything you need to get started or to brush up on your knowledge of boondocking.
In established parks, RV camping without utility connections is possible. Regardless, boondocking is widespread camping without services. Many RVers will tell you that "boondocking" is solely used to describe sites where they may camp for free. This has made boondocking a popular camping tactic among individuals who like secluded campsites surrounded by beautiful natural scenery with few other campers nearby.
---

---
check out our video
---
---
Why Do People Like Boondocking?
In The Ultimate Guide to Free Boondocking, there are several reasons people choose to spend time in the great outdoors. First, it's a more adventurous way to travel because no bookings are necessary. Others use boondocking as a low-cost or free way to travel between sites. For example, public parks and leisure places provide stunning natural vistas without the crowds. Travelers may also find commercial parking lots suitable locations to stay for a night or two. It took us a few months to feel comfortable enough to start boondocking, but we quickly discovered how great it is to be closer to nature, more mobile, and save money.
Where to Boondock in the USA
The Ultimate Guide to Free Boondocking involves knowing where to boondock. The United States offers a nearly endless number of boondocking choices. Even though parking lots like Walmart and casinos are still considered "boondocking," I prefer wandering off-grid in national forests or BLM territory.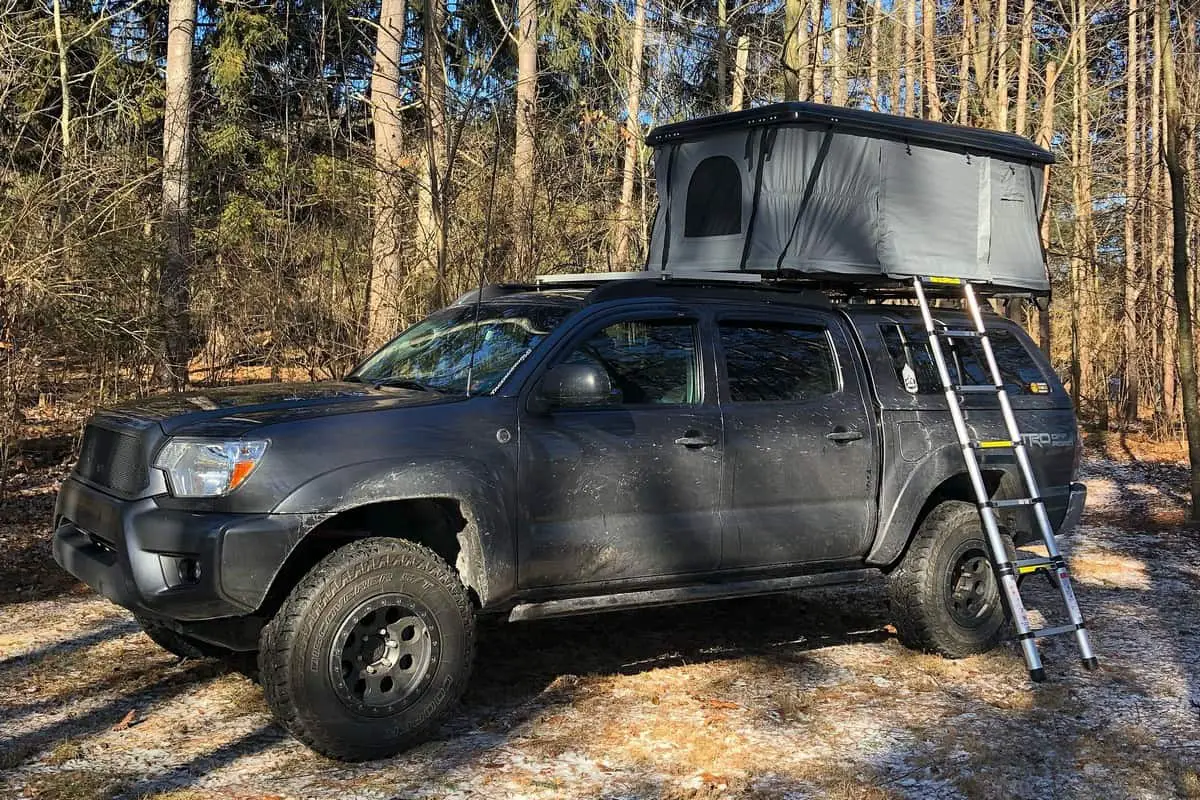 Here is a list of the best places to Boondock
-The hobby's pinnacle is boondocking in national forests. Many national forests allow Boondocking in remote areas, albeit it is typically only allowed for a limited time (up to 14 days). Unlike national forests, most national grasslands allow free dispersed camping for up to 14 days. This is where most of the country's grasslands are.
-My favorite area to camp is on BLM property since it's free. However, some limitations apply to conventional camping in national forests and grasslands, such as a two-week stay limit.
-Free Boondocking is frequently available on Bureau of Reclamation property in the western US. However, this choice is less prevalent than the others in this area. In addition, only a few national recreation sites allow boondocking.
-Boondocking in Wildlife Management Areas: Wildlife management areas, wildlife habitat management areas, and water management areas may allow free Boondocking.
-Hunting camps are a suitable alternative to Boondocking and fully established campgrounds.
-Non-owners of horses may sometimes stay free at horse camps or other equestrian facilities.
-Several snow-parks (huge dirt parking lots cleared of snow in the winter) are open year-round for hunting, snowmobiling, and other winter sports.
-If you're self-sufficient, you can boondock near hiking trails. However, be careful to verify the local limitations.
-Some small-town municipal parks in the Midwest provide free or low-cost RV parking to tourists. Most of the time, this is boondocking. However, water and power may be provided.
-Some major chain companies and organizations allow overnight parking. For example, companies like Walmart, Cabela's, and Bass Pro Shops do this. But, again, check with each branch to verify whether this is allowed in their jurisdiction.
-Some casinos provide free overnight RV parking in their parking lots to entice overnight customers to dine or play at their establishments.
-Most truck stops include places for overnight RV camping. Also, certain rest places allow overnight stays (often with time limits of just 8 hours). However, nighttime usage laws differ by state.
-There are hundreds of free boondocking spots around the nation available via the Boondockers website for $50 a year.
Although I'm not too fond of stealth camping, a few RVers swear by it. It is sufficient to park on a city street, whether residential, business or industrial, and then vanish for the night. However, because RVs are so visible, stealth camping is more accessible and familiar when camping in a van.
Is Boondocking Legal
The ultimate boondocking question is legality. Well, the US allows boondocking. However, to legally and safely boondock in the wilderness, you must follow specific laws and principles. For example, you can't park your automobile anywhere you want. These rules are meant to safeguard the land's natural resources.
Local, state and federal governments utilize dispersed camping or backcountry camping sites to refer to boondocking. Boondocking is a fun and healthful method to reduce overcrowding at regular campsites. When campgrounds are complete and parking is few, "overflow campsites" may be offered. Some places, like the ones mentioned above, allow boondocking.
Other locations are similarly off-limits to cars and campers, so no boondocking is permitted. That's why it's wise to learn a new location's laws and regulations before setting up a permanent camp.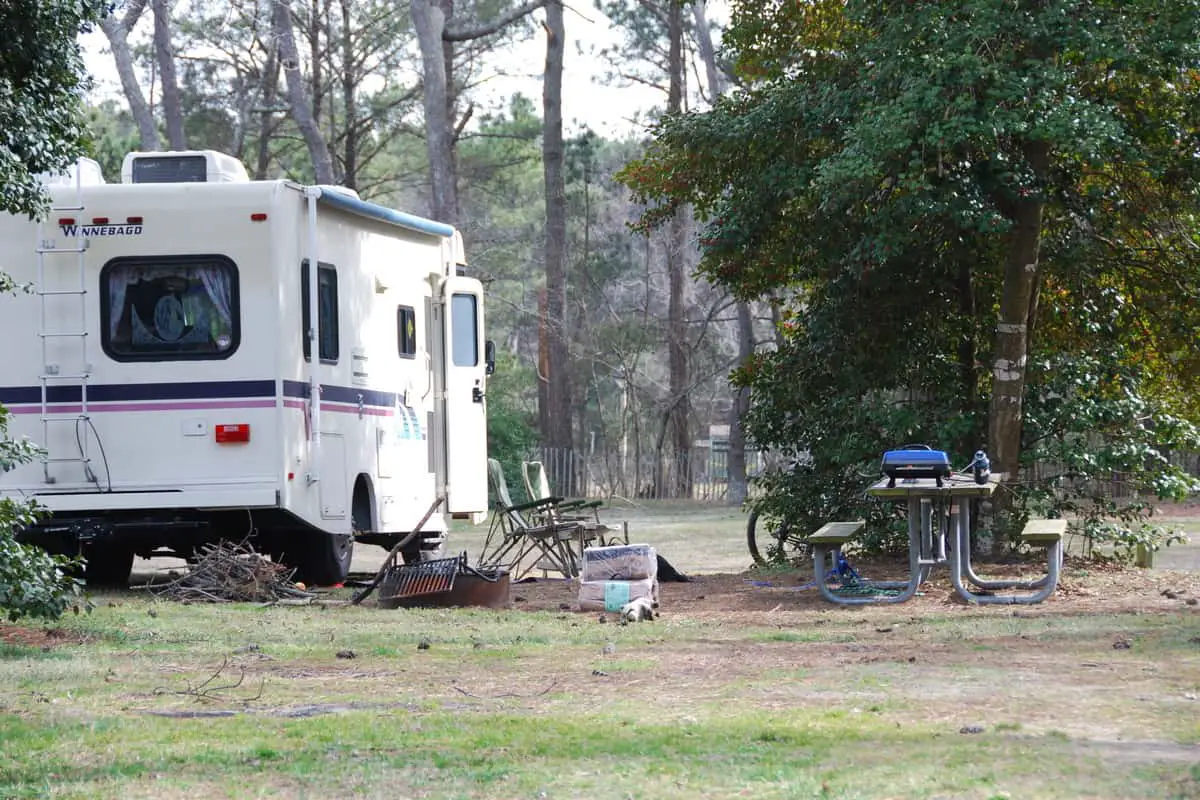 Boondocking Gear List
When camping in the wilderness, every drop of water counts. Bring extra water in a water storage container like:
a. Reliance 7-Gallon Water Container if you're going on vacation. When RVing, I carry my
drinking water and utilizing the aboard water to flush, wash, and dishwasher.
b. A portable generator is required to keep all onboard systems running. A generator should be selected based on the amount of electricity needed and the equipment. A mobile power station is another option. This may be used with a portable solar panel.
c. If you want to go all out with your RV solar system, the roof is a great place to put solar panels. Solar energy is not only more eco-friendly, but it may also save money on fuel. You will also never run out
of power, which is a plus.
d. Consider carrying additional heating and cooling equipment if the weather seems terrible. For example, a portable fan or electric space heater may replace a generator.
e. Never forget your standard RV camping gear, such as chairs, lamps, and a hammock. Also, if you plan on doing any outdoor cooking, pack your camping stove.
Boondocking Etiquette
What is expected of you while you're out in the woods? Boondockers should follow the same rules as hikers and tent campers to avoid leaving a trace. The Ultimate Guide to Free Boondocking is etiquette and environmental preservation and leaving no trail. To have an excellent time, it is necessary to be thoughtful of others. Keep a safe distance from other campers, remain quiet, and use your generator only when required.
Here are some practical suggestions for eco-friendly Boondocking
a. The Leave, No Trace Principles, are as follows:
b. Planning and preparation are the best ways to safeguard your own and others' safety.
c. Avoid damaging the environment by traveling and camping on hard surfaces. This will lessen the risk of irreversible land or water damage.
d. Waste should be disposed of in a manner that does not harm the land, water, animals, or people. So pack up your stuff and put it away.
e. Use a camp stove instead of a campfire to reduce the effect on the environment. A campfire should only be set if enough wood, no risk of fire spread, and existing fire rings.
f. Avoid disturbing animals or plants to gain a "better look" at them; instead, observe quietly and at a safe
distance from them. Animals run for their life when they hear loud sounds.
Conclusion
There is no doubt that you will go boondocking in your first RV or van or tent. It's possible that you already did this and didn't even know it! Once you understand what "boondocking" is, it's time to start planning your trip to free camp! A list of the best places to park your RV for freeis here in The Ultimate Guide to Free Boondocking.
---
You May Want to Join Our Boondocking Group on Facebook For More Information
You May Want to Join Our Campfire Recipes Group on Facebook For More Information
Check Out Our Pictures On Instagram – Our Big Escape.