If you're planning on making Root Beer Cocktails at home, start with a great Root Beer base. It's not what you get from the corner store. It's for Adults Only!
Root Beer Has A History
Native American communities used sassafras roots to make food, drink, and medicine long before Europeans arrived. Root beer as we know it today is developed from "little beers," a collection of beverages (some alcoholic, some not) made by American colonists using what they had at hand. The brews were different in each area because they were seasoned with herbs, barks, and roots that were native to that area. Birch beer, sarsaparilla, ginger beer, and root beer were all examples of classic little beers. A pre-curser to Root Beer Cocktails.
In its earlier forms, root beer had a little amount of alcohol and was consumed to treat ailments of the mouth such as a sore throat, cough, or canker sores. These were marketed at drug stores and made from root materials or extracts.
Root beer, as we know it now, was created by a Philadelphia pharmacist named Charles Elmer Hires. It was a powder that, when combined with water, sugar, and yeast, produced a carbonated soft drink, and he started selling it in 1866, when he was just 15 years old. In 1893, he began selling it bottled, ready to drink.
FDAs Original Concerns About Drinking Root Beer
Due to concerns that it can cause cancer, the U.S. Food and Drug Administration prohibited sassafras in 1960. Sassafras is a prominent root beer flavoring agent. In any case, it was determined that the potentially harmful component of the plant was only present in the oil. Once a way was found to remove the toxic oil from sassafras, the plant could be utilized safely again.
The scientific world has categorized traditional root beer with other soft beverages as an SSB, or sugar-sweetened beverage. Studies have connected SSBs to a multitude of health concerns including obesity, hypertension, Type 2 diabetes, and tooth decay. Ingesting excessive amounts of any beverage, including those without added sugar, can be harmful to health. I guess with the rise of Root Beer Cocktails, they will be adding the warning: "Drink Responsibly".
17 Great Root Beer Cocktails You Can Make At Home
---
---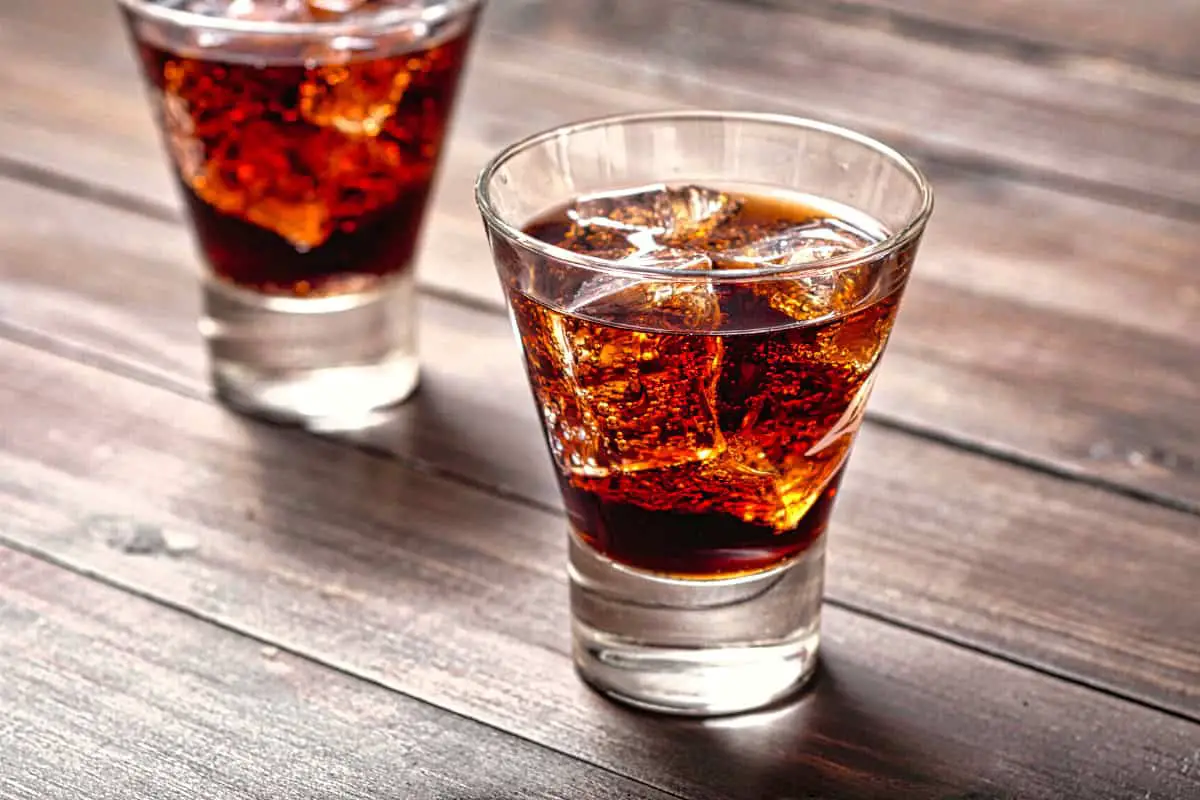 While the Jack and Coke cocktail is so common you might be a little embarrassed to order one, there's an equally simple drink that's not nearly as popular but is surprisingly good. The Lynchburg Beer blends Jack Daniels whiskey with root beer.
And the taste is out of this world. It's sweet, but there's a hint of spice which contrasts wonderfully with the smoky and corn notes in the whiskey.
I've seen several Jack and Coke lovers convert to this drink once they try it. Which cocktail you'll prefer may depend on how you feel about root beer versus Coke. Either one is a great combination for Root Beer Cocktails.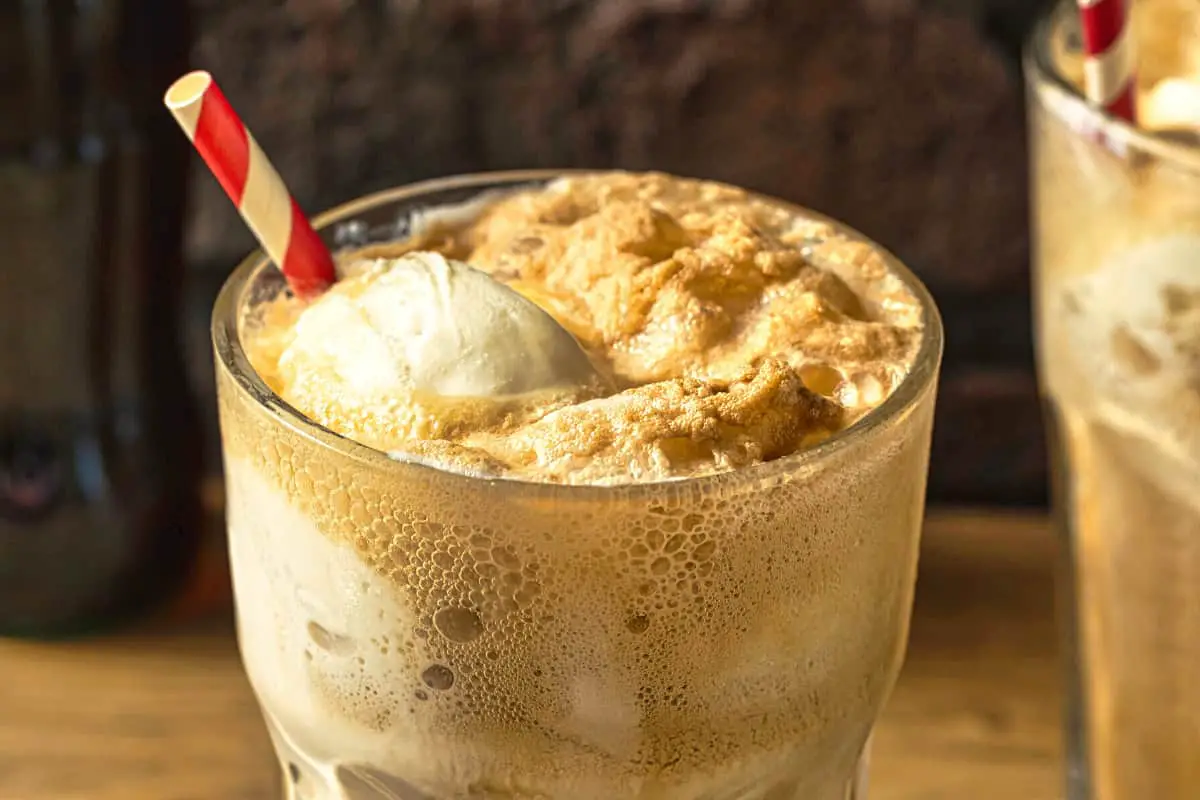 The Maple Root Beer drink recipe is made from Burnett's maple syrup vodka and root beer, and served over ice in any glass.
You can't pass up this combination for Root Beer Cocktails. Give it a try!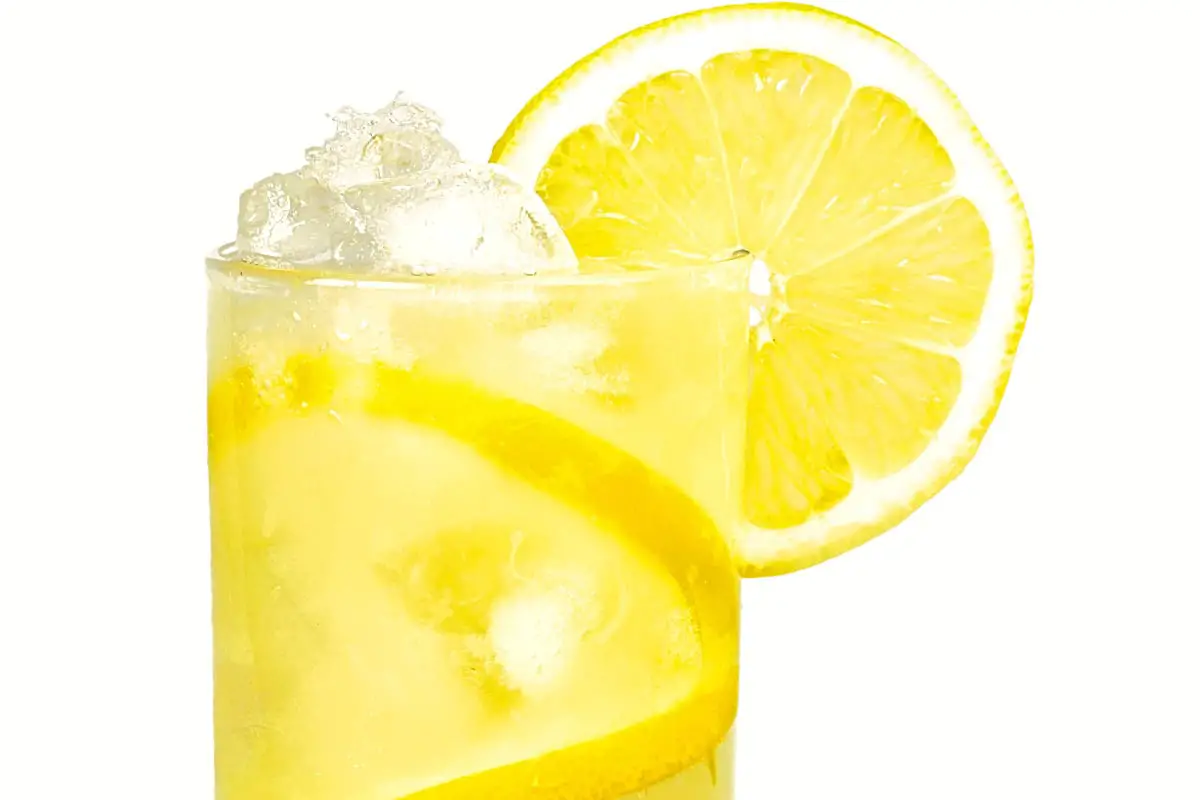 For the California Root Beer, there is a bit of confusion over ingredients and naming. Having done the Nosey on it, I have concluded that despite what cocktail guides might have you believe, the California Root Beer is essentially the same drink as the Bartender's Root Beer. Most Bartender's Root Beer recipes omit the vodka, use cola, and add lime.
Most California Root Beers have the vodka, and no cola. However, there are a whole load of intermediate recipes with cola, soda, 50/50 cola AND soda, and those with and without vodka. One recipe I found includes a splash of actual beer. The key, immovable flavor note that creates the root beer sensation is the marriage of coffee and vanilla.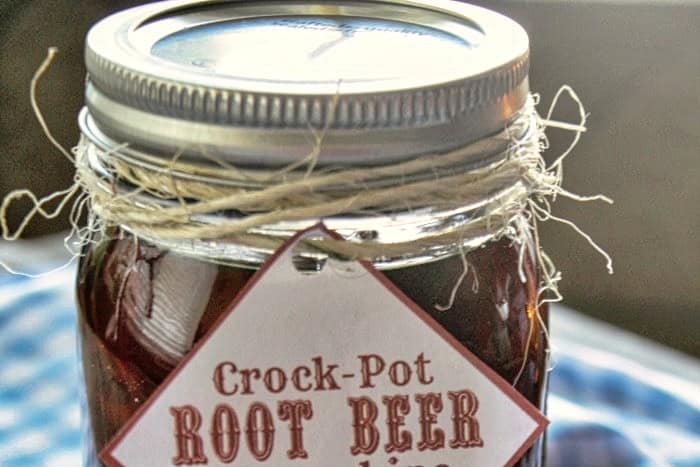 This is the first installment on an alcoholic beverage recipe each month. While I call these "moonshine", they really are a Everclear grain alcohol or vodka based mixed cocktail drink. The word moonshine is just to suggest that the drink is a very strong alcoholic drink.
The alcohol itself takes on the flavor of the other ingredients masking the true alcohol content. I used Hires Big H Root Beer Extract to make this recipe. I did have to order this product off Amazon but I am sure you should be able to find a similar product in a grocery store or maybe even a health food store. Give this Root Beer Cocktails a taste.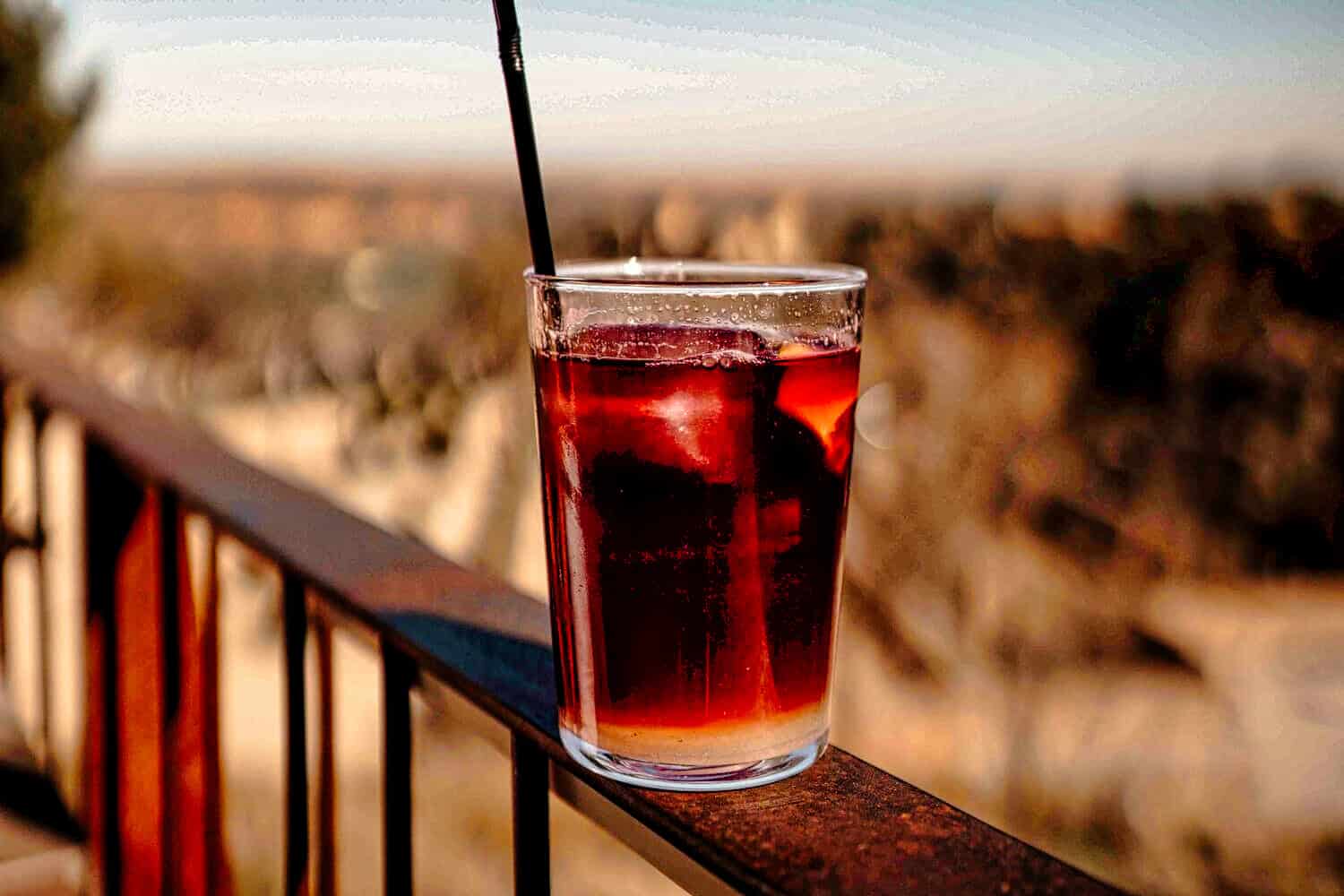 One day when we were all hanging out we decided to try some Fireball in beer. Yes it was so delicious and so yummy that we actually did make a recipe. It's called the Stout on fire. Make sure to check out that recipe if it sounds delicious to you, and believe me it is delicious.
Now with all that being said, that day we started talking about what else we could add Fireball to. It was one of those days where I was craving a repair and my mom always has root beer in the fridge. So of course I suggested how about Root Beer cocktails, and boom the red hot root beer cocktail was created!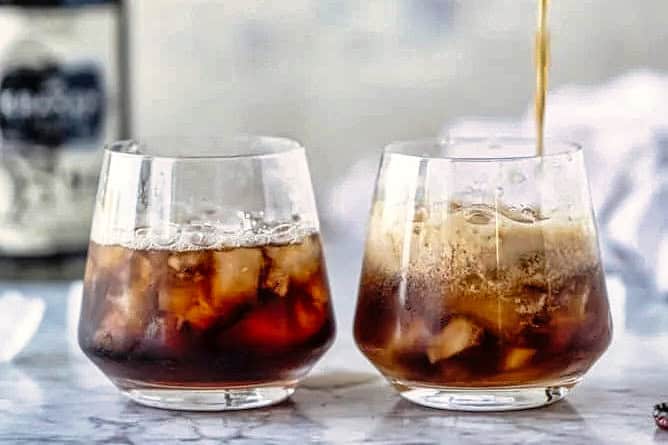 Who wants some Root Beer cocktails? Besides me me me. I've made my fair share of mocktails and "healthier" (bahahaha) cocktails since the new year began. And I figured it was time to make something serious, like Root Beer cocktails.
I've rambled at an annoying length about how I don't like carbonated drinks and therefore really don't care for any form of soda at all – and never have. Occasionally I want a diet Coke or something (like once a year?) and sometimes, often on vacation, I'll have a few sips of root beer. It's like the treat that only tastes great once in awhile.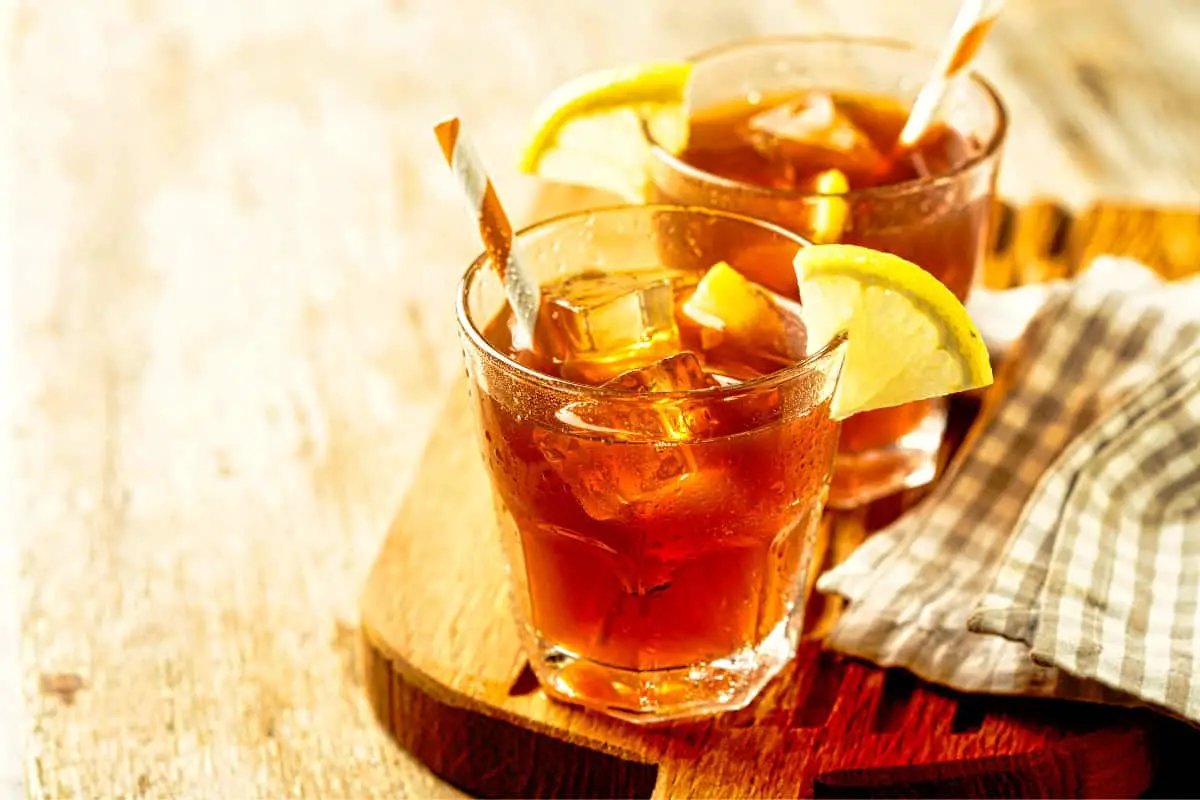 You don't often hear of root beer being used as a drink mixer. Maybe it's the bold and distinct flavor that makes people think it wouldn't work well. But we are here today to tell you it is delicious especially when combining root beer and tequila aka a Señor Root Beer, which is one of my favorite Root Beer cocktails.
A Root Beer and Tequila is not like other soft drink mixed drinks, like a Whiskey and Coke or even a Whiskey and Root Beer. Those drinks are generally served in highball or rocks glasses and use about a shot of liquor and a small amount of soda mixer (3 to 4 ounces).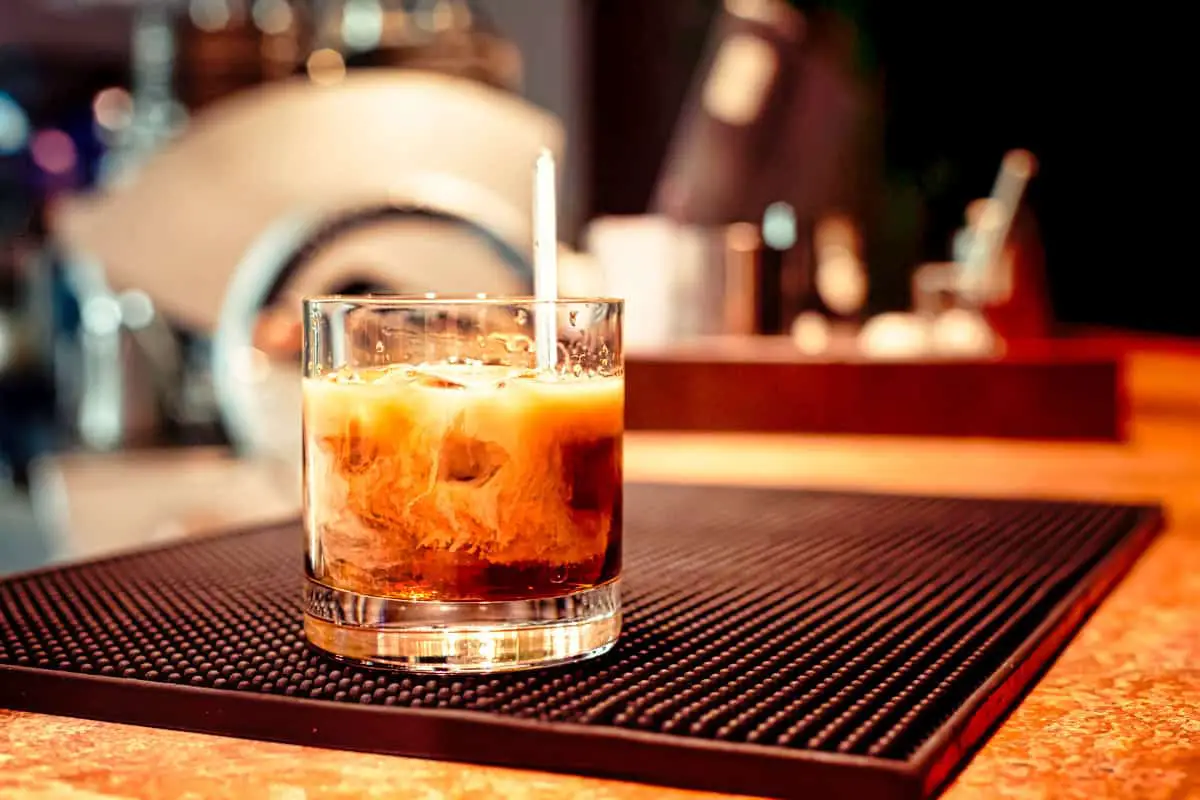 Calling all White Russian fans!
Today I give you the second cocktail from the IG stories poll I did a couple weeks ago. The first installment was this apple cider crush (OMG, so good), and I am equally as excited about today's recipe on Root Beer cocktails.
Here's the thing: I love a White Russian. They are not a "vogue" drink or anything, but sometimes, they hit the spot when I want something creamy and sweet and, well, delicious. But it's definitely not a cocktail I would order regularly. It's an "every now and then" situation. A treat, for sure.
The Pirate's Float is a rather inspired combination of flavors: spiced rum, root beer and cola. The end result is a touch of sweetness with a nice spicy bite. One of the tastier Root Beer cocktails.
This is one of those drinks that's always a hit at parties because it's simple and delicious. It's not the kind of drink that takes some getting used to, or that you have to like a specific ingredient in order to enjoy it.
It's just the flavors of root beer and cola with some sweetness and spice. Most everyone loves it.
---
Want more ideas to round-out your Recipe Box?
A lot of great options are in these posts!
---
Traditional old fashioned Root Beer cocktails start with a great bourbon or rye whiskey. It's combined with bitters and simple syrup before being strained into a glass with ice. Most love a single, large cube of ice. An orange peel will be added for garnish and oils. A cocktail cherry might accompany the drink as well.
Root beer inspired old fashioned using Raymond Fairchild's flavored White Lighting moonshine.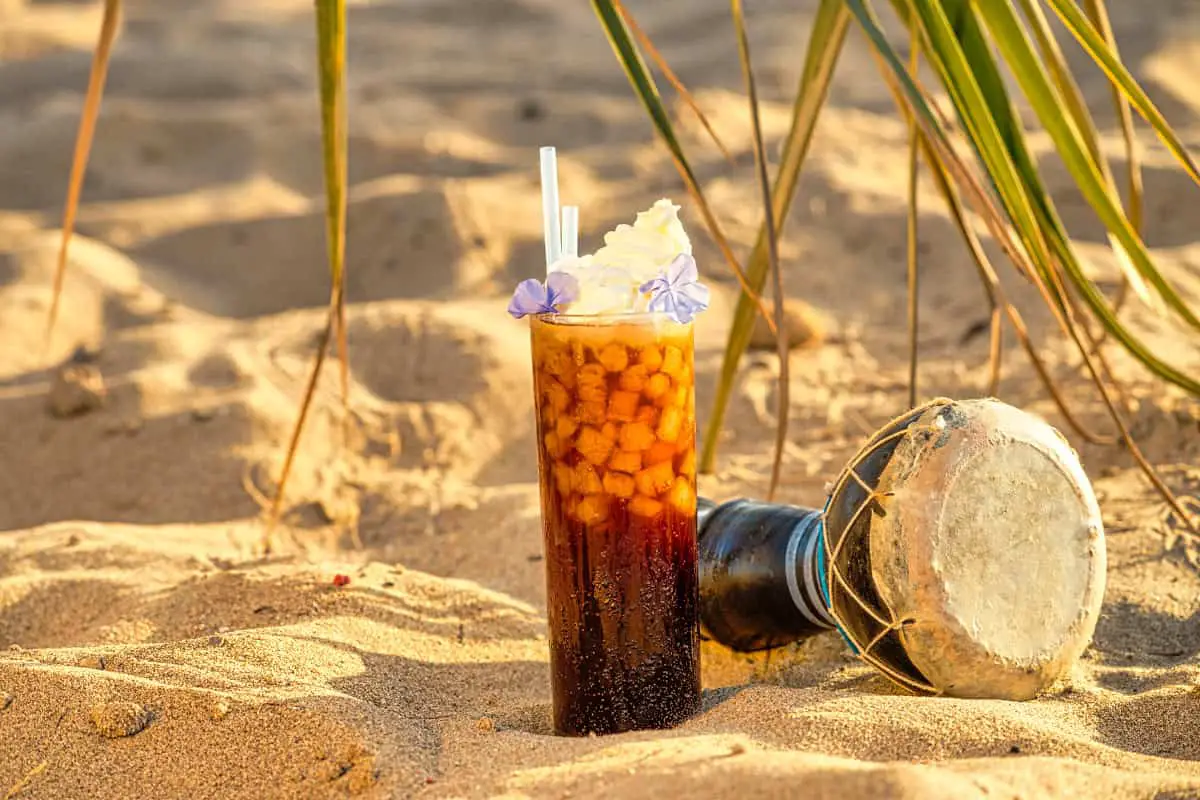 Your old-school favorite just got a Tito's twist. Root Beer cocktails: Root beer + Tito's + a cherry on top and you'll be re-living the old days. For an added bonus, turn this cocktail into a frozen treat by adding a scoop of vanilla ice cream and make it a Tito's root beer float (go on, we won't tell).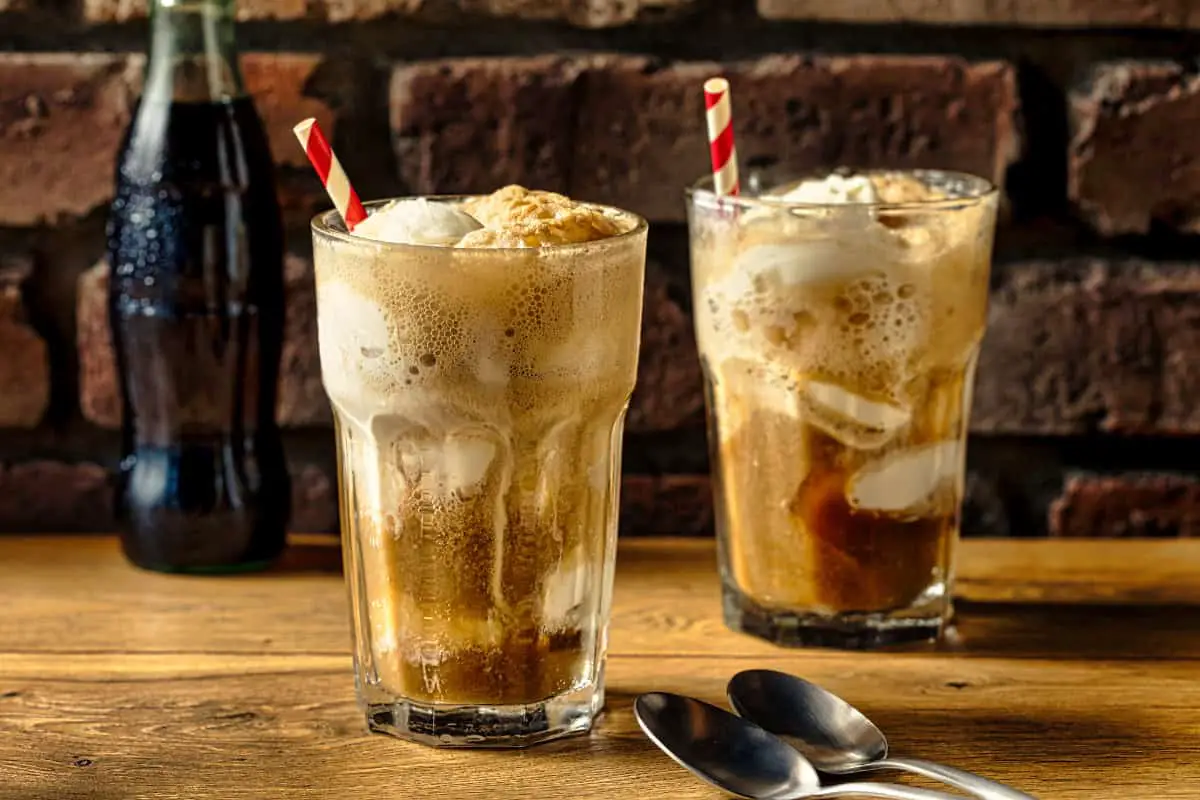 Boozy Peanut Butter Root Beer Floats are made with peanut butter whiskey, root beer, a dash of sea salt and peanut butter swirl ice cream topped with a drizzle of creamy peanut butter and a chopped peanut garnish.
Root beer floats just have a way of taking you back to childhood. Well, this Root Beer cocktails float does that and more. This is the kind of root beer float you consume after a long week of work. Just sit back and indulge in something delicious (and alcoholic) that makes you think of the good ole days before adult responsibilities took over your life. Oh yes, I can faintly remember…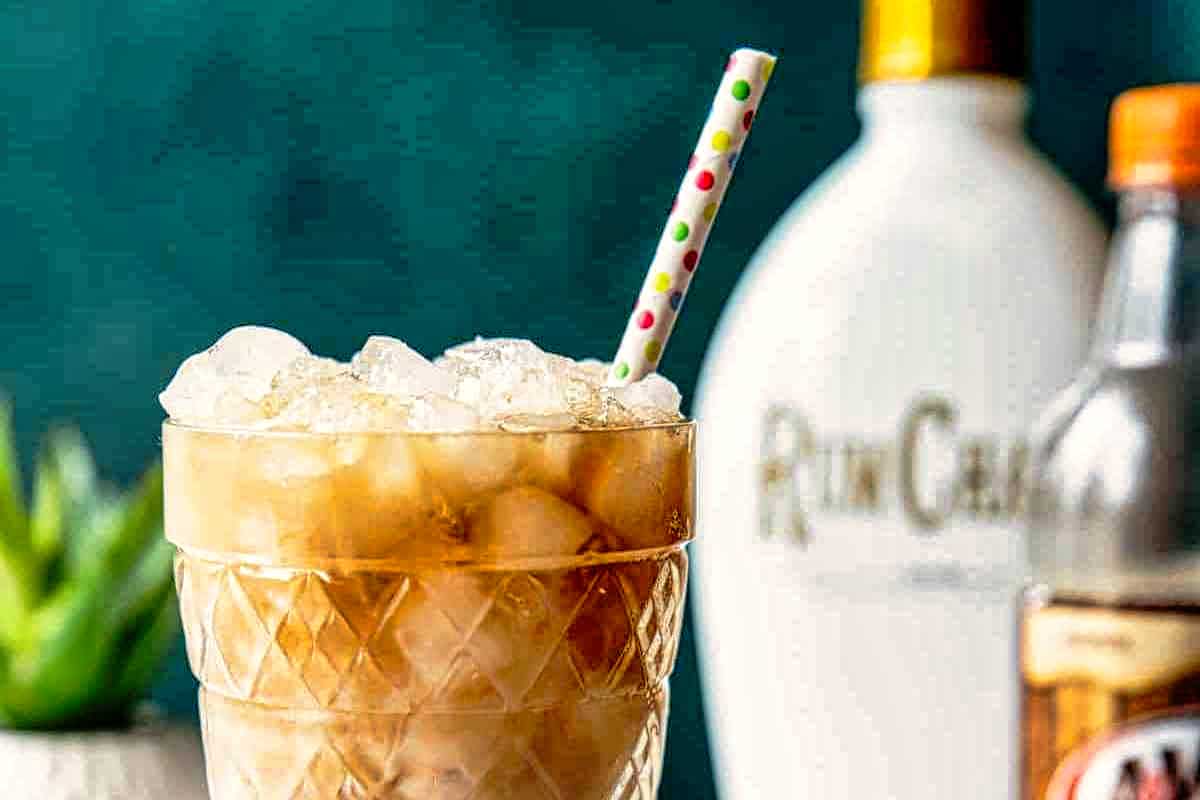 RumChata Root Beer cocktails are a super simple 2 ingredients cocktail that is incredibly delicious. You know when you are drinking a root beer float and all the ice cream is gone but some of it melted into the root beer and now it is creamy and yummy… yeah- that's what this cocktail is like! It makes the PERFECT dessert drink.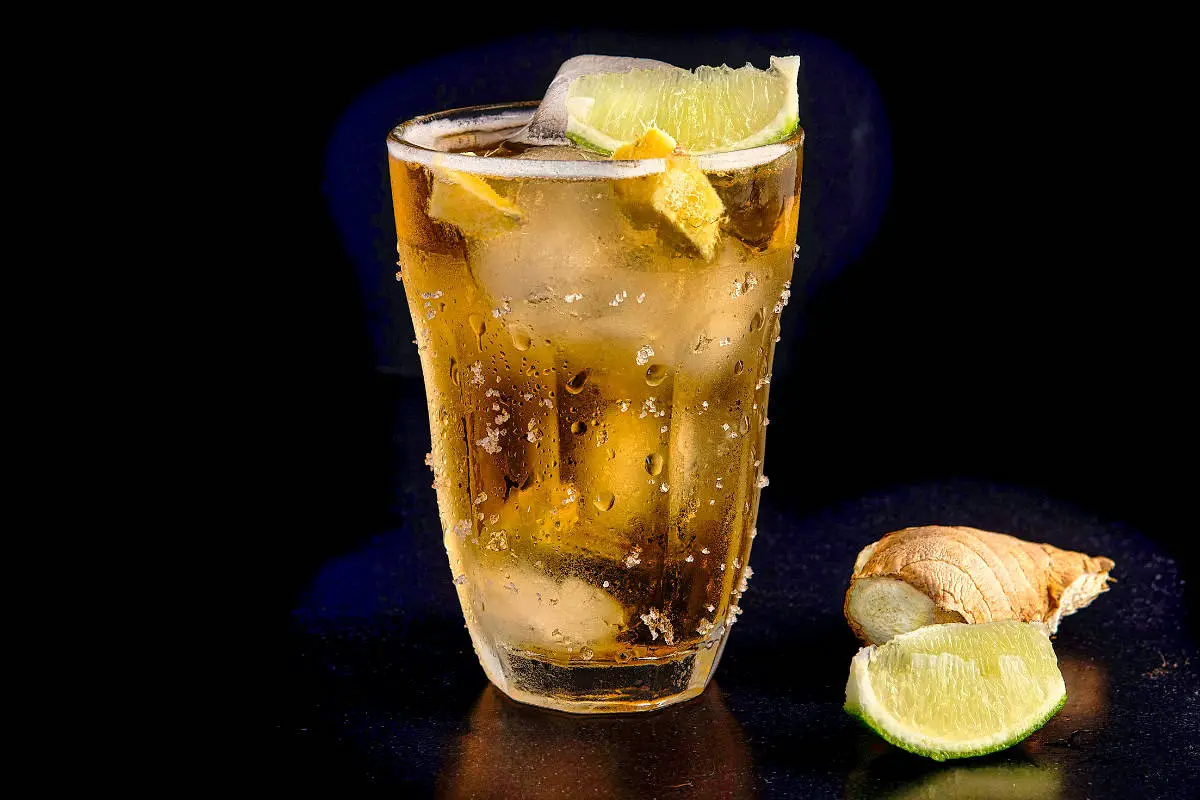 Those of you who follow me on Facebook may have seen this Root Beer cocktails as an impromptu recipe a few weeks back, but it's so good I wanted to give it the attention it deserves. I'm not typically a big fan of soda, but this drink is worth making an exception. I recommend using all-natural soda if you can find it, and diet root beer will taste just as good! Be careful with this one. It's as tasty as a milkshake, and you can hardly tell there's booze in it — always a dangerous combination!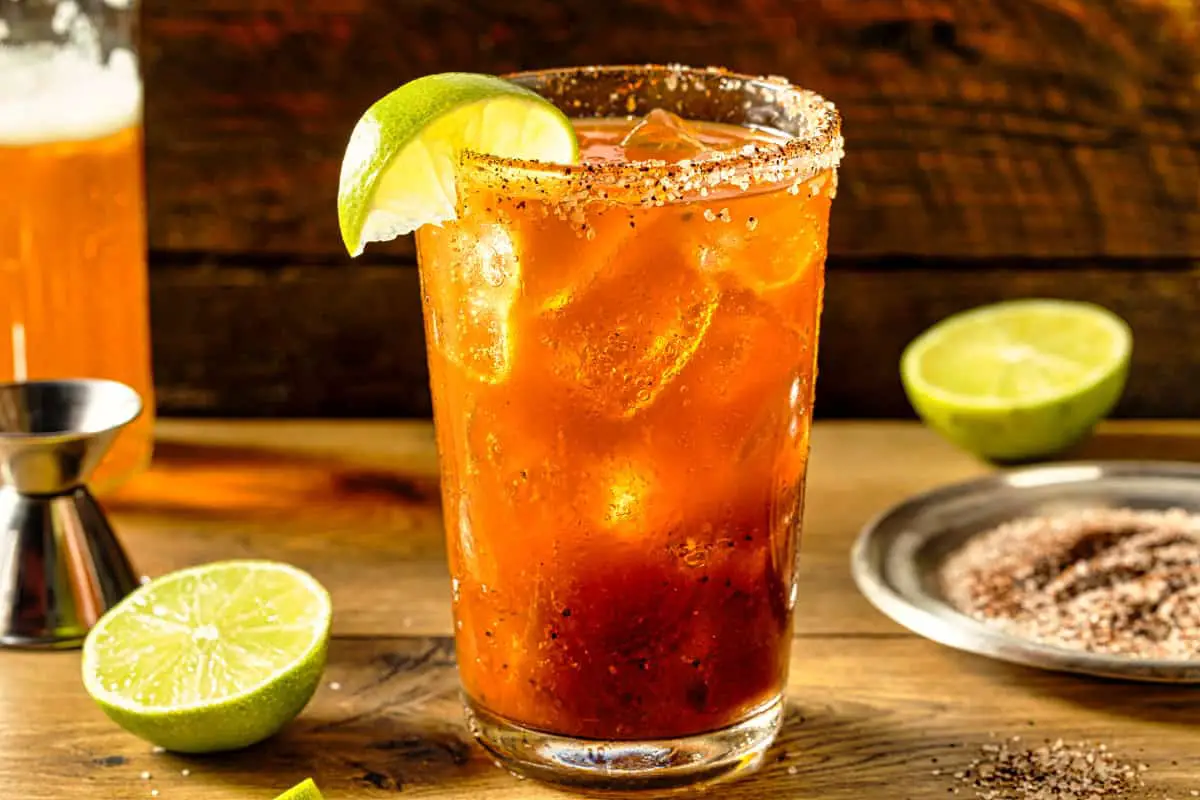 Spicy, spritzy and refreshing, this cocktail is essentially grown-up root beer. A classic Rickey is just liquor, lime juice and carbonated water, but reach for rye whiskey and trade the soda water for root beer, and you get the Root Beer cocktails Rickey, a drink bartender Jim Meehan created for Cicoria, a pizzeria in Portland, Ore. Root beer and rye are natural partners, as each is woodsy, minty and caramelly; the soda also lends sweetness without having to add sugar. At Cicoria, the drink is served up in a short glass and garnished with a pineapple wedge, but this easygoing rendition opts for ice in a tall glass with more root beer. Add a lime wedge, if you like.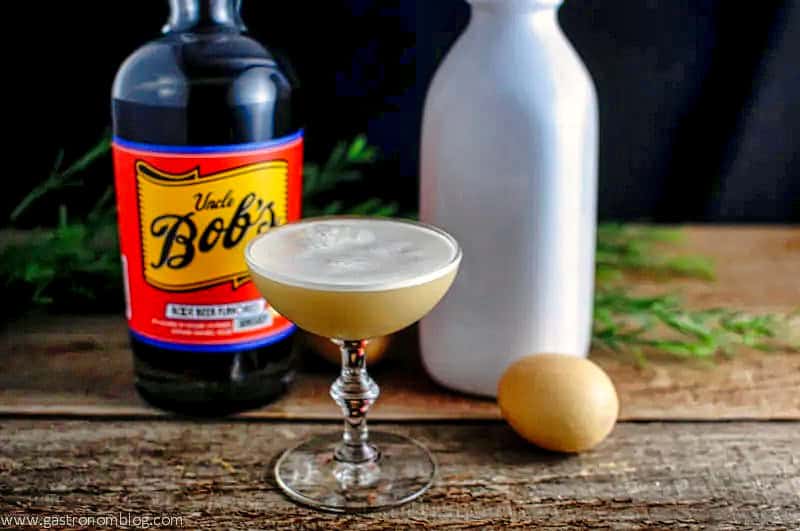 One of our daily activities as food bloggers is to look for new and fun ingredients that might make for some good blog posts. Recently we were checking out different whiskeys when we ran across Uncle Bob's Root Beer Flavored Whiskey. The combination of whiskey and root beer sounded like a great combination, especially for Root Beer cocktails. When we contacted Uncle Bob's Whiskey, they offered to send us a bottle to let us review and share our experience with our readers.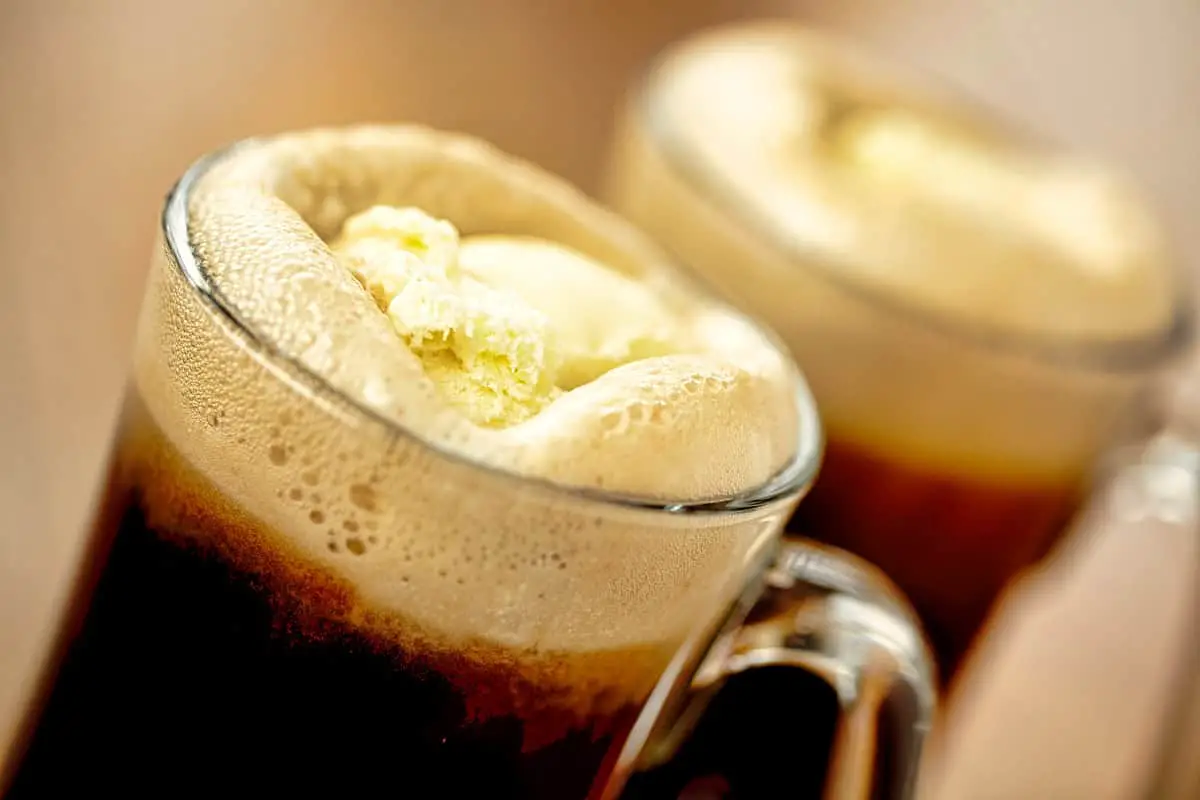 Dirty Root Beer Float is the adult version of the popular summertime treat, made with RumChata for an alcoholic kick. I love a great warm-weather cocktail and have a list full of Summer Drink Recipes! Root Beer cocktails that have been a favorite for years.
RumChata Cream Liqueur: This cream-based liqueur is made with rum, cinnamon, and vanilla. And, you can make your own to use! Baileys is another creamy liqueur, but with chocolate flavor and Irish whiskey. However, Baileys does have a vanilla and cinnamon liqueur that you could use in the root beer float.
---
You May Want to Join Our Boondocking Group on Facebook For More Information
You May Want to Join Our Campfire Recipes Group on Facebook For More Information
For More Photos Visit Our Instagram at World Recipes Daily – Our Big Escape