One of the frequent questions we are asked is "How do you find Boondocking or Dry Camping Sites?"
The simple answer is that it's not hard. In fact it's easy. Our favorite, since we do love drones, is using one of our drones to lead the way. This is the best way we have found to avoid going up a dead end road with no way to turn the truck and trailer around.
Several national forests, along with the Bureau of Land Management (BLM) lands in the United States, have primitive campsites with no amenities. Usually, you are allowed to boondock anywhere within a national forest as long as there isn't a sign stating otherwise.
As a result, it makes boondocking an excellent option for RV enthusiasts. You can follow forest access roads and find a location that will best suit your needs for great boondocking or dry camping sites.
---
Want more ideas to round-out your Road Trips?
A lot of great ideas are in these posts!
---
However, not every place has allotted areas for boondocking and dry camping sites, making it relatively challenging to choose a great place. This tends to become more demanding among the newbies.
To help with that, we have compiled five ways to find boondocking and dry camping sites, making the whole process relatively easy even for a novice.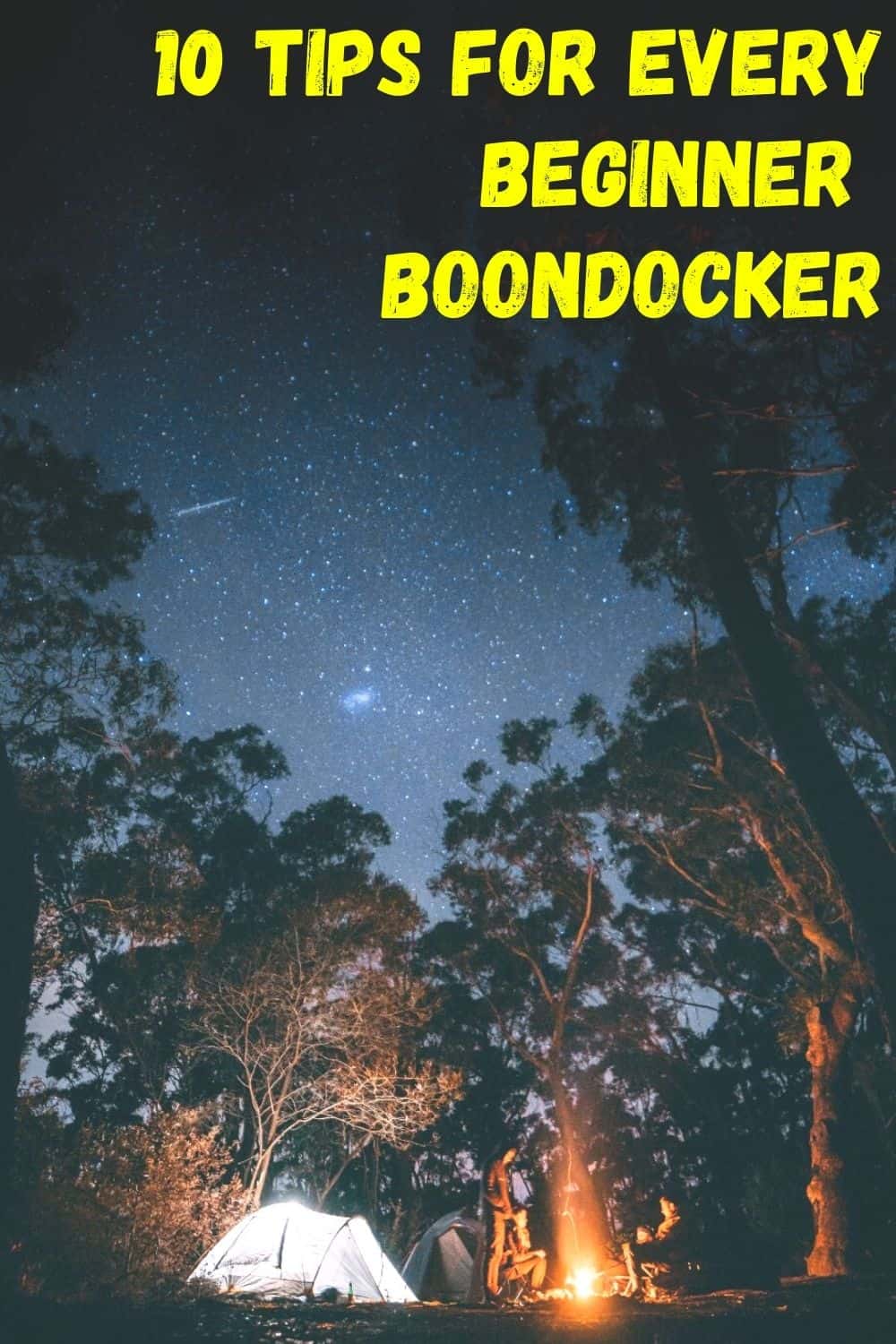 6 Best Ways to Find Boondocking & Dry Camping Sites
1. United States Forest Service (USFS) Website
If you are on the lookout for boondocking and dry camping sites, then the United States Forest Service website will be the best place for you. On the USFS Website, you will be able to find both free and paid boondocking and dry camping sites.
As you commence your search, you should consider looking for dispersed camping or wild camping. These are terms that you will probably come across a lot. As far as natural boondocking spots go in the United States, several are located on public lands, including BLM lands along with the National Forests.
When visiting the United States Forest Website, you will be able to find a relatively big green box located on the right side, titled 'Find a Forest or Grassland'. While there, you should go ahead and select your state or the one you are heading to from the first drop-down.
Then it will narrow down your options in a second drop-down. Furthermore, if you are on the lookout for a specific area, you should consider selecting a forest that is near that particular location. However, you can go ahead and explore every option.
With your preferred forest selected, the website will automatically take you to its homepage. You will be prompted to choose your adventure; therefore, you should ensure that you click on the 'Go Camping' button. You will then go ahead and click on 'RV camping' or 'Campground camping' on your next set of options.
---
Want more ideas to round-out your Road Trips?
A lot of great ideas are in these posts!
---
It would be best if you kept in mind that sometimes spots designed to accommodate RVs might be missed by jumping to the RV camping section immediately. Some homepages of a national forest might not be equipped with an option to choose your preferred adventure.
Then, you should go ahead and click on a recreation site. This menu would be on the left side of your page.
By doing so, you will be able to open up a sub-menu; you will then go ahead and select camping and cabins. As an individual who is looking for a free boondocking spot, you should click dispersed camping. In case that option isn't available, boondocking will still be available.
However, you might be required to pay a small fee. In such cases, you will go ahead and click campground camping.
Here, you will come across descriptions of all Boondocking and Dry Camping sites that are available. Furthermore, you will be able to know how many sites there are and the limit on how long you can stay.
The website will also offer additional information such as the nearest town, nearest bathrooms, along with other essential stuff you will need to know.
It is highly recommended that you read through the details with utmost care since some areas feature designated campsites within dispersed camping areas. Usually, this is common in cases where measures have been placed to mitigate human impact within that particular area.
In places where these measures are in place, you will see brown posts with designated camping sites displayed.
2. Campendium.com Website & App
It will take a little research and effort to find boondocking and dry camping sites. Campendium is both an app and a website designed to make the whole process much more user-friendly. With Campendium, you will be able to find both paid, free, and privately owned boondocking and dry camping sites.
This website and app is setup to help you to find suitable overnight campsites and serene locations for extended camping. Compared to the USFS Website, Campendium is arguably intuitive, and it is capable of finding more than Forest Service Land. As a result, this makes it the best option for individuals who are looking for an array of options.
With Campendium, you will be able to filter your results. When visiting this site, all options will first appear on the map, including both paid as well as developed campgrounds. When it comes to boondocking, you should consider going for anything represented using a green pin.
There will be several options to sort out. However, you should click on all public lands for boondocking. If you want free spots, you should click on free.
Purple pins will indicate free spots that are ideal for quick overnight boondocking. However, it might not be suitable for weekend camping. They are actually best for use as resting stops as well as parking lots.
The best part of using Campendium is that it is equipped with user reviews. Once you have filtered and sorted through all your results, you can go through reviews in order to find out a site that will best suit your preference.
User reviews often include exact location, cell coverage, noise level, site quality, pricing as well as cleanliness. You should always note that these campsites' conditions are often subject to weather and human activities.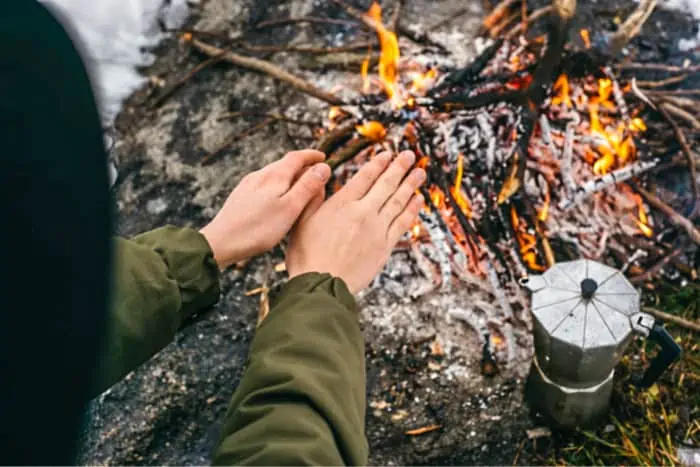 3. iOverlander for Dry Camping Sites
Just like Campendium, iOverlander is an excellent app and a website equipped with user reviews. This app and website is designed to help in reducing clutter and is fitted with several search filters. The app is also user-friendly and is equipped with a modern feel.
The best part is that you can use iOverlander for more than just boondocking. Campendium is designed to be a source of different types of campgrounds. While iOverlander is intended to serve the Overlanding community that requires locations and hostels in other countries.
If you are planning on boondocking in the United States, you will type in your 'preferred area', such as the state, in the iOverlander search box. You go ahead and filter under place type and select wild camping.
One of the most useful filters for a boondocking enthusiast in iOverlander under the required amenities is the 'big rig friendly'. You can also filter out areas that haven't been used within a certain period if you need to camp in places where someone has camped recently.
While most dry camping sites are not "big rig friendly" there are some around and this is the best way to located them.
For a fast overview, you might consider clicking on green pins. You can click on 'more details' for complete information and pictures. To check on the latest user review, you can click on the 'latest check-ins'.
4. Google Map Satellite View
While on the lookout for boondocking and dry camping sites, websites and applications equipped with user reviews tend to be the best. However, when you are in an area with relatively few or zero reviews or struggling with internet connectivity, google map satellite view tends to be the best option.
When using Google map satellite view as an alternative to apps and websites, you should consider looking at the areas that surround you immediately. Usually, forest service land is regarded as a safe bet for boondocking as well as for dry camping sites.
However, it might not be the only option. It is a great place where you can start a search while driving. It would be best if you considered zooming into any light green patches present on a google map.
You should then turn on satellite view and start on the closest forest service road near your position. It would be best if you were looking for brown patches. Usually, the brown patches are a sign of clearings. Among trees, these clearing often denote campsites.
NOTE: You are looking at a location that is not in "real time".
5. Our Favorite is Using Our Drones
We start out using Options 1 through 4 to determine a large area for boondocking. After the larger area we want has been picked and we checked on any regulations about flying our drone, we are ready.
Once we get into the BLM land, if we come to an interesting road we would like to investigate for an available camping site, we pull out the drone.
We are pulling a 20′ Geo Pro solar equipped trailer, so we don't just turn up any old fire road. And instead of walking up the road for miles or unhooking the trailer and taking the truck up the road, (not recommended or allowed in most places) — we prepare the drone.
We want to check out the route to see if it's passable — no sharp turns or deep gullies in the road. We are also checking if there is an outlet to another major road or if it has a large enough area we can turn around and come back out after we have stayed our time.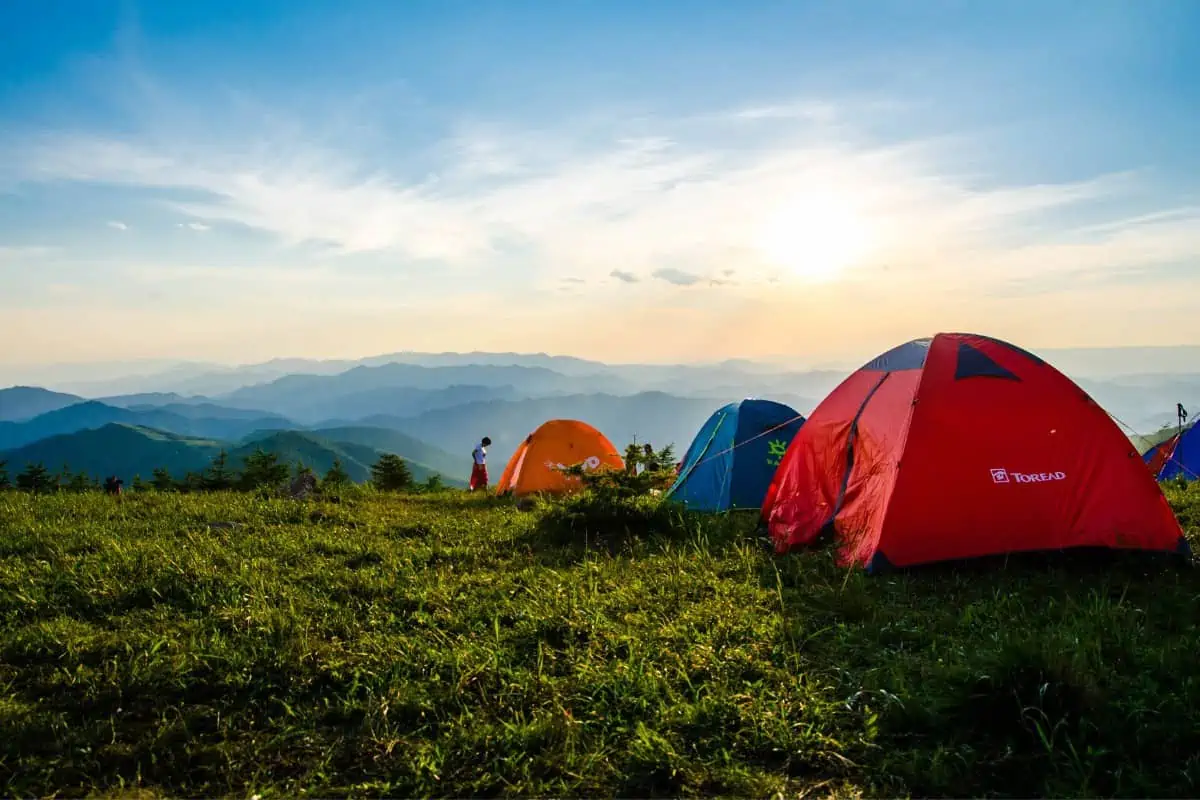 6. Ask a Park Ranger
It might be an old-fashioned way of finding Boondocking and Dry Camping sites, but it's still effective. You can always ask a park or forest ranger. Ranger service stations are accessible and often have the latest info.
In cases where there have been dangerous wildlife sightings or forest fires, a forest or park ranger will make you aware of the areas to avoid when giving you their choice of the best dry camping sites. They are also highly informed when it comes to locations where you are permitted to park or not allowed to park an RV.
Usually, road closures and weather can have a significant effect on the information you come across on the internet and through applications. However, most rangers are friendly and love helping all boondocking enthusiasts, and they will guide you to the best  Camping Sites.
Furthermore, the best boondocking spot can come as an insider tip from a park or forest ranger.
Tips for Choosing the Best Boondocking and Dry Camping Sites
Now that you know how to find boondocking and dry camping sites, choosing the best campsite for your needs is important. When selecting the best boondocking and dry camping sites, there are various significant factors you will need to address.
Some of these factors will totally depend on you, while others will be limited to the amount of boondocking locations available within your area. Therefore, it is highly advisable that you plan ahead and ensure that there will be a spot available for you to camp.
If you cannot find boondocking and dry camping sites within your area, you should consider coming up with a 'Plan B'. Another significant factor you will need to keep in mind is the type of camping you prefer along with your travel needs.
You need to figure out if you are looking to go into the wilderness or just require a place to park for a night. By factoring this in, you will be able to narrow down your final destination with ease. It is recommended that you verify the place you will be camping allows dry camping legally
If you are planning on staying in a parking lot, you should consider calling the store ahead. For wilderness boondocking, it is recommended that you contact the appropriate local agency and verify whether boondocking is allowed and learn their rules and regulations for dry camping.
It is essential that you adhere to these tips in order to avoid a citation or getting fined while boondocking.
You should also consider looking for a campsite with a campfire ring or one that looks like it has just been used. This will help you lessen the human impact on the environment and aid in preserving the land while enjoying the beauty of nature.
While boondocking, it is a requirement that you pick up trash as well as observe fire restrictions for a safe and fun boondocking experience. Some boondocking locations enforce regulations on staying 14 days or less.
If you have 'neighbors' in the area, please be courteous about noise during your stay. By adhering to these essential tips, you are guaranteed to have a successful boondocking experience.
Final Verdict – Finding Dry Camping Sites
As a newbie to RV or van life, you will undoubtedly plan for boondocking at any given point. Boondocking can be challenging among newbies due to a lack of experience. However, by going through this article and adhering to the tips discussed here, you will find the whole experience pretty much enjoyable.
Remember, choosing the best boondocking and dry camping sites is not a simple task but it is an easy one. Please consider using the five practical tips discussed in this article as a guide.
---
You May Want to Join Our Boondocking Group on Facebook For More Information
You May Want to Join Our Campfire Recipes Group on Facebook For More Information
For More Photos Visit Our Instagram at Campfire Recipes Instagram Our Big Escape