About Laurel Laurel's life story reads like an adventure novel. Born to an Aero-Space Engineer father, she grew up in a nomadic lifestyle, constantly on the move and soaking in diverse experiences. This transient childhood, with memories etched in the natural landscapes of Brigham City, Utah, fostered in her a profound love for nature, fishing, hiking, and camping.
As a single mother, Laurel raised two strong sons, demonstrating resilience and dedication. Her journey took a turn when she became the owner of a print shop in Beaumont, Texas, blending her creative flair with entrepreneurial spirit.
Her life found new meaning when she met John, a rice farmer from Arkansas. Their connection was instantaneous and profound, leading to a marriage in 1999. Together, they embarked on a journey of sharing their experiences through blogging, creating a tapestry of stories that span over two decades.
In 2014, Laurel and John sold everyt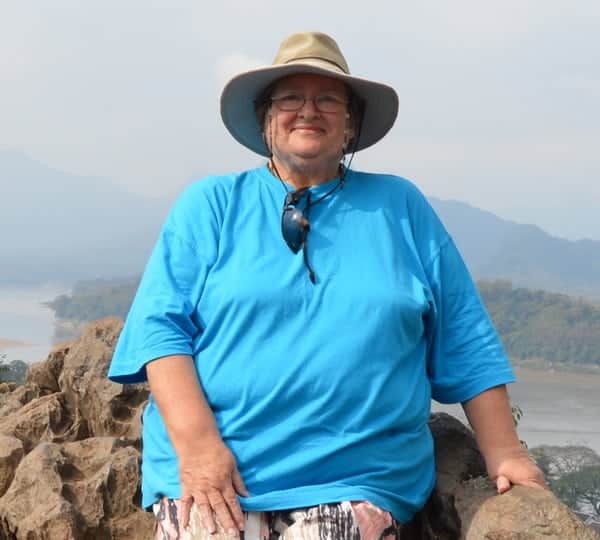 hing to travel the world. Their journey spanned over 100 countries, enriching their lives with global cultures and experiences. When the pandemic hit, and health challenges arose, they didn't let their adventurous spirit wane. Instead, they adapted, exploring the vast landscapes of the U.S. in a 4wd vehicle equipped with a rooftop tent and a kitchen, embodying the true essence of explorers.
Laurel's Writing Laurel's writing is a reflection of her life – vibrant, diverse, and filled with the wisdom of experience. Her stories weave through the realms of travel, nature, personal growth, and the beauty of human connections. At "Our Big Escape," Laurel shares not just travel guides but narratives that inspire, entertain, and resonate with the adventurous soul in everyone.
Connect with Laurel Join Laurel on her continuous journey of discovery and inspiration. Follow her adventures, read her stories, and become part of a community that celebrates life in its most dynamic form. Visit "Our Big Escape" to embark on this journey with her.