Once you arrive, there is no need to be hesitant about trying the food from Belize. The delicious mixture of different cultural influences means that Belizean foods are home to a mouth-watering assortment of fresh fruit, seafood, Caribbean classics, and plenty of appetizing treats that are sure to please even the pickiest eater. NOTE: Most of the Caribbean countries have the same recipes for dishes, they just use different names for them.

Our 31 Easy Belizean Food Recipes Made From The Abundant Supply of Food From Belize
---
---
check out our video
---
---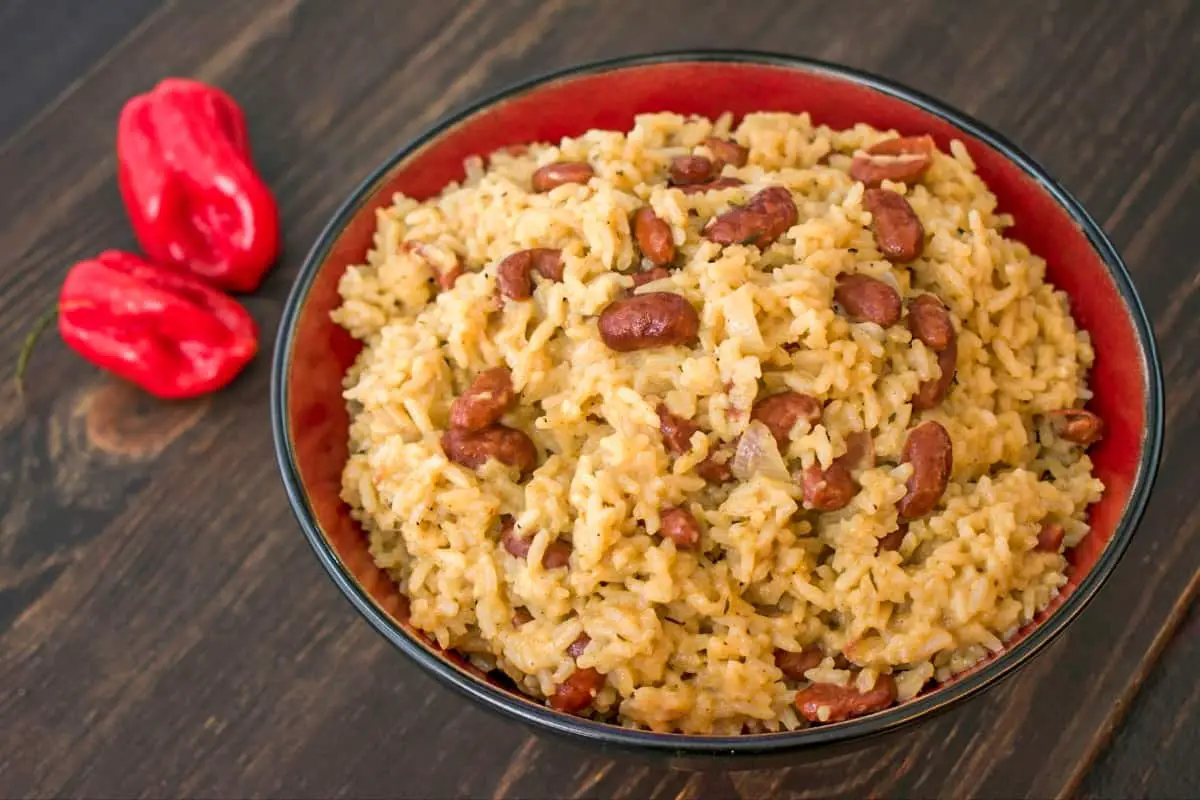 This is the National Dish of Belize. Rice and beans is a classic one-pot meal in Belize. It is considered a poor man's dish when made without coconut milk and herbs.
It is typically served with a meat or fish dish, potato salad, and fried plantains. This savory dish can be found in food stalls and restaurants across the country.
A bowl of stewed chicken, served along with some rice and beans, is absolute comfort food at its best.
I cannot imagine going through life without being able to enjoy this most humble of combination of foods. So delicious and the food that so many enjoy because of its affordability and also its simplicity.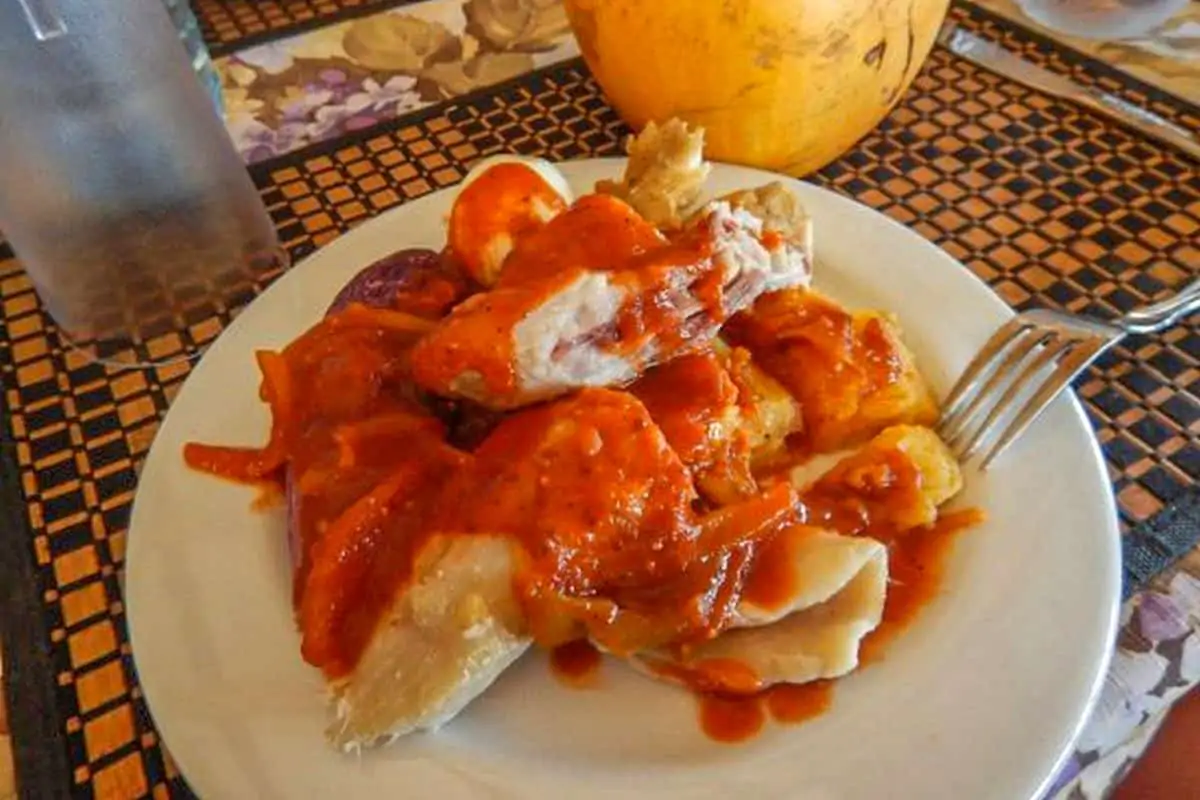 Boil Up is a national dish in Belize and consists of boiled vegetables, egg, fish and bread dumpling (boiled dough). Hence its name.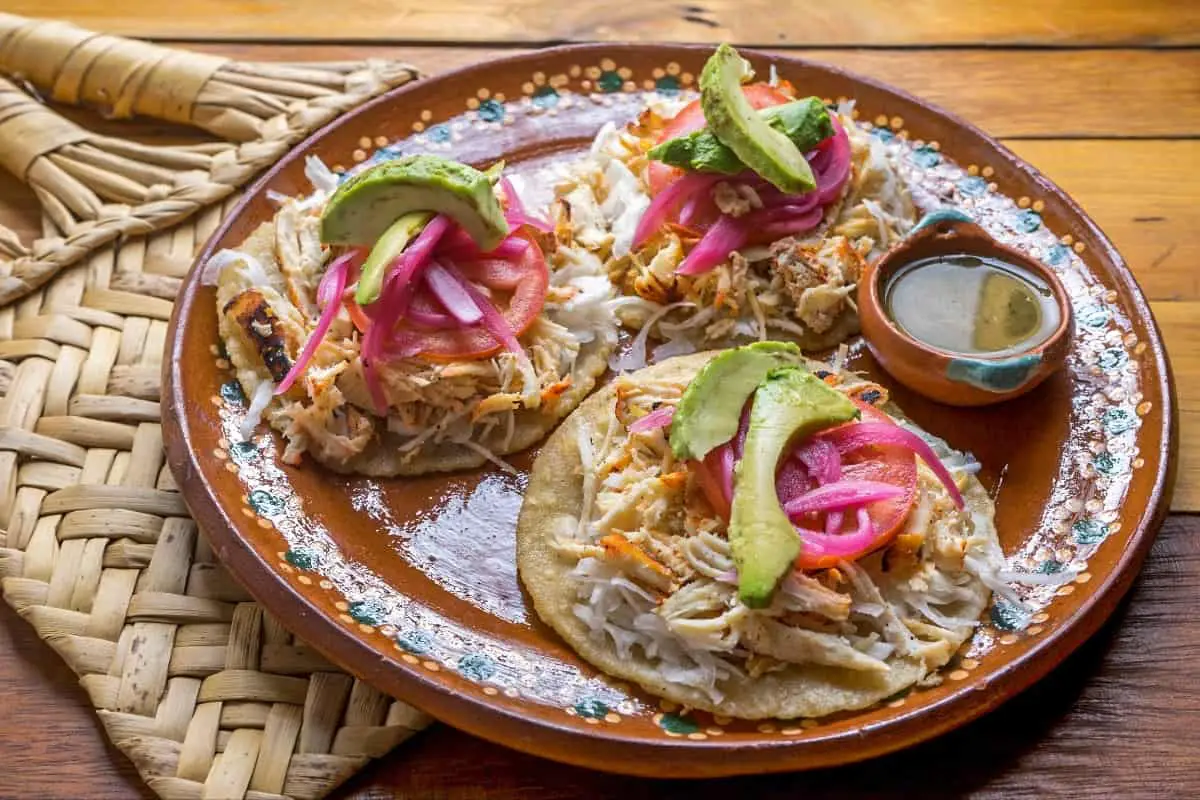 These fried puffed corn tortillas are topped with shredded chicken and an easy cabbage slaw! A popular street food in Belize, salbutes make for a great on-the-go snack, a quick and delicious lunch or even an impressive appetizer!
Whenever we make Belizean stew chicken, we know exactly what's for lunch the next day: salbutes!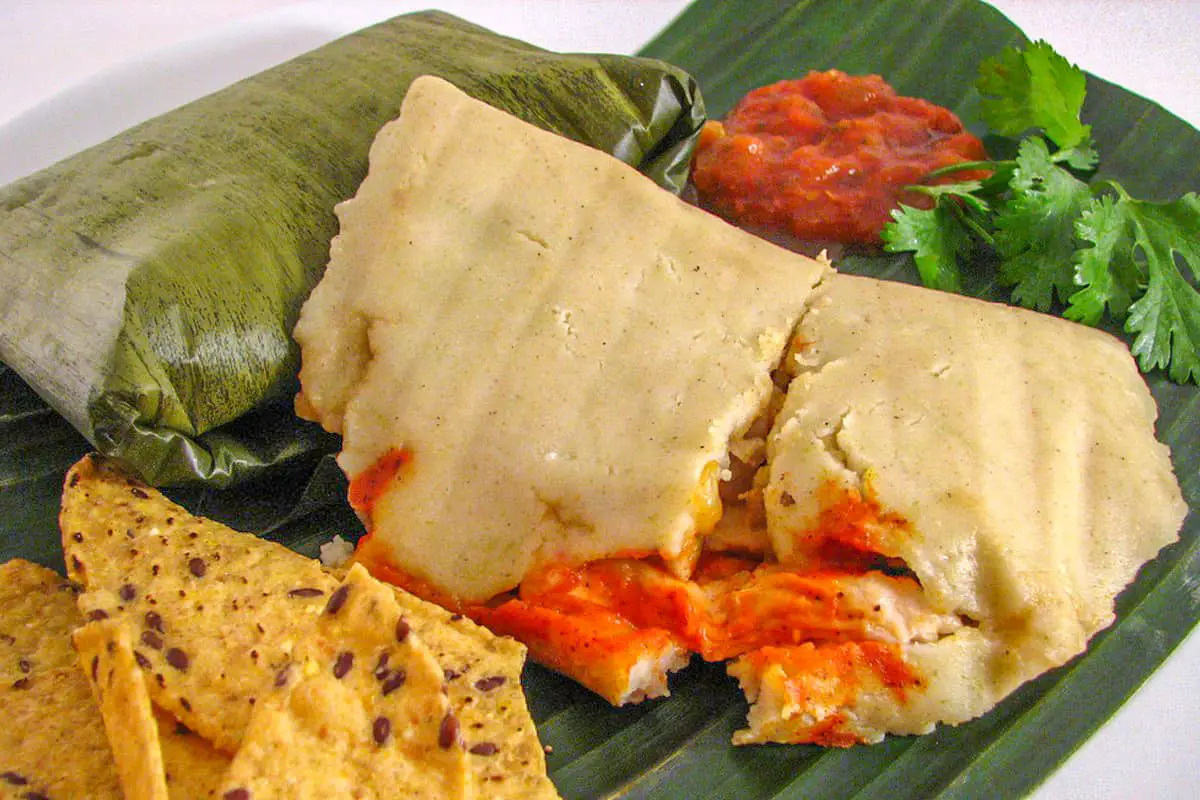 Belize tamales probably don't taste like those you've eaten elsewhere. There are no corn husks wrapped around savory ingredients. Instead, plantain leaves are used.
You may already know that Belize tamale recipes often meet regional tastes, so menus may make reference to these varieties: collado, torteado or bollos.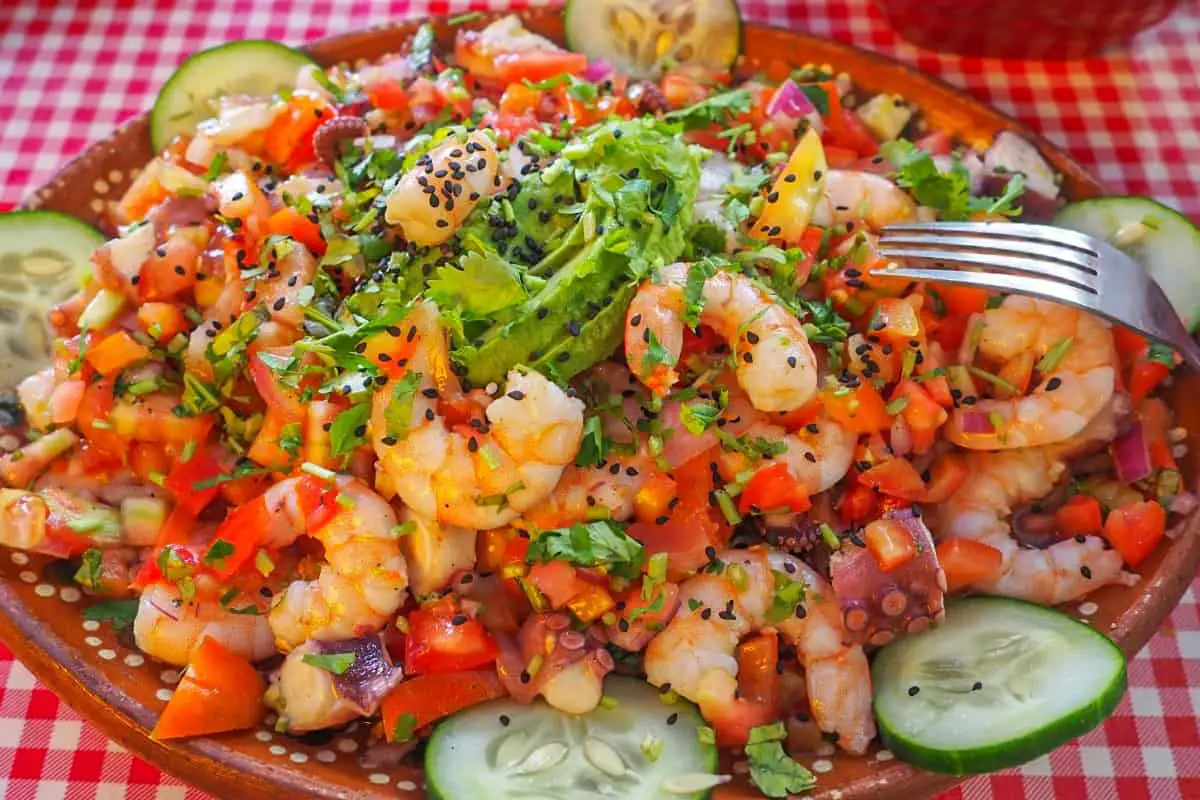 Whether you are a shrimp, conch or lobster lover, making ceviche is the ultimate Belizean appetizer.
The best Belizean ceviche is made with fresh raw conch and there's nothing better than enjoying it with some fresh homemade chips on a hot, sunny day.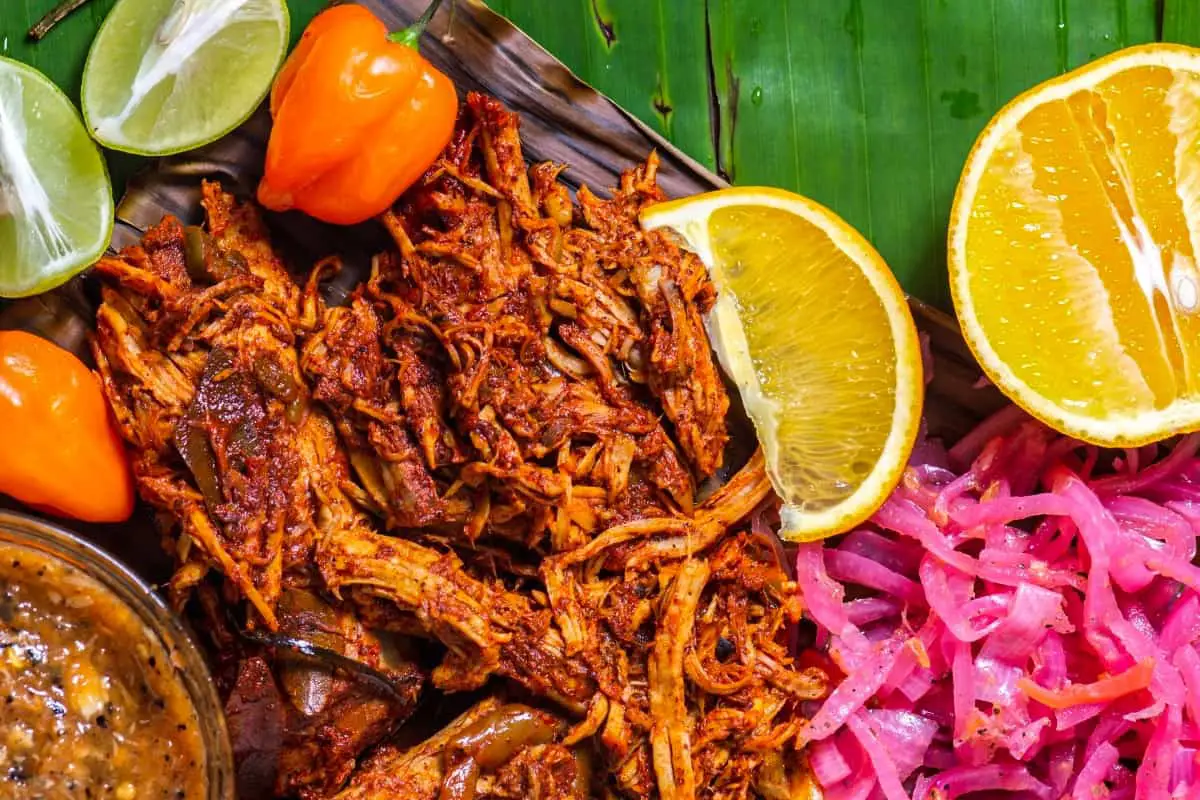 Traditional Cochinita Pibil involves slow cooking a banana-leaf-wrapped-pig in a smoldering pit lined with stones.
The pig would have previously been marinated, and after, the pig is allowed to cook in its own juices and marinade for hours in the ground.
The resulting meat falls apart easily and has a rich seasoned flavor. Often it's enjoyed simply, with pickled onions and corn tortillas.
Garnaches, a Belizean specialty, are like Mexican nachos. These fast-food favorites are traditionally sold by street vendors.
You may get quizzical looks when you tell them you're serving Belizean Garnaches. But they'll catch on to the cheesy-bean appeal pretty quickly.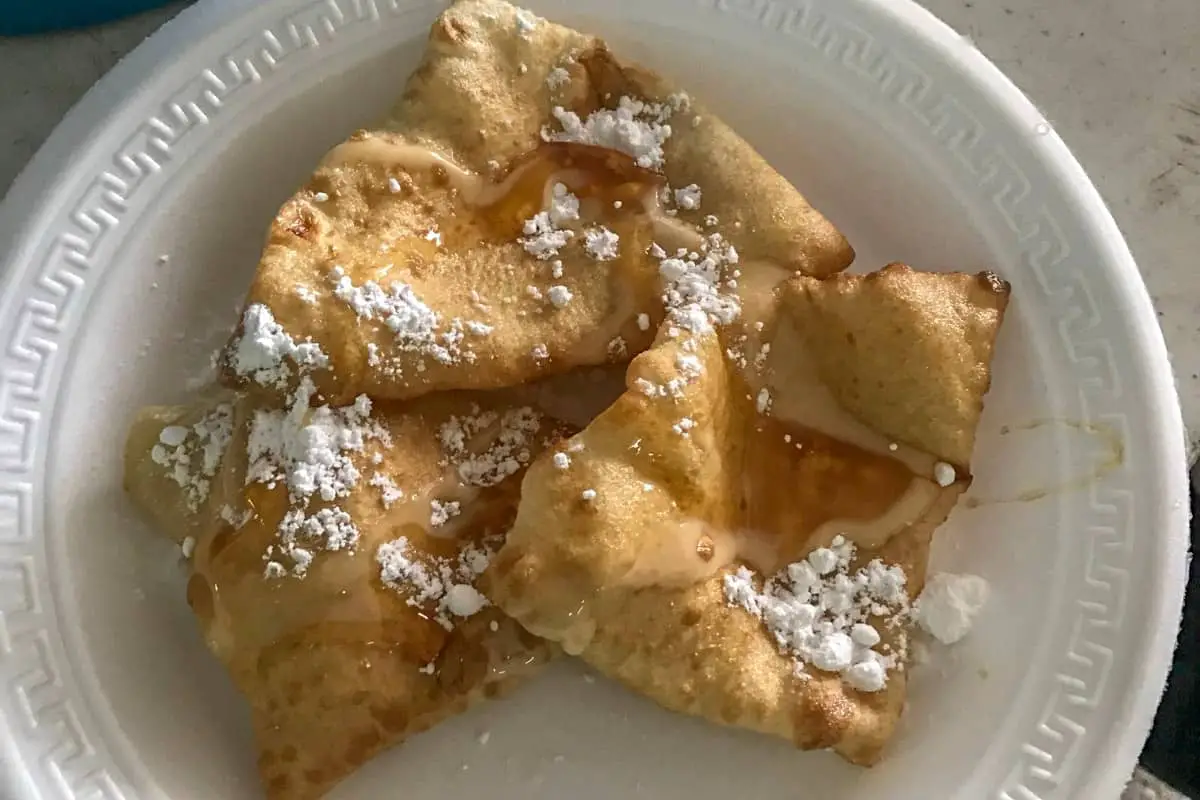 Fry Jacks- a popular Belizean breakfast bread that can be whipped up in less than 30 mins. It sure hits the spot.
Fry Jacks are a very traditional item served in Belize and many times for breakfast with jam. They are either shaped square or triangle and they are basically deep friend dough.
I chose to make them as dessert with honey and powdered sugar. Outstanding!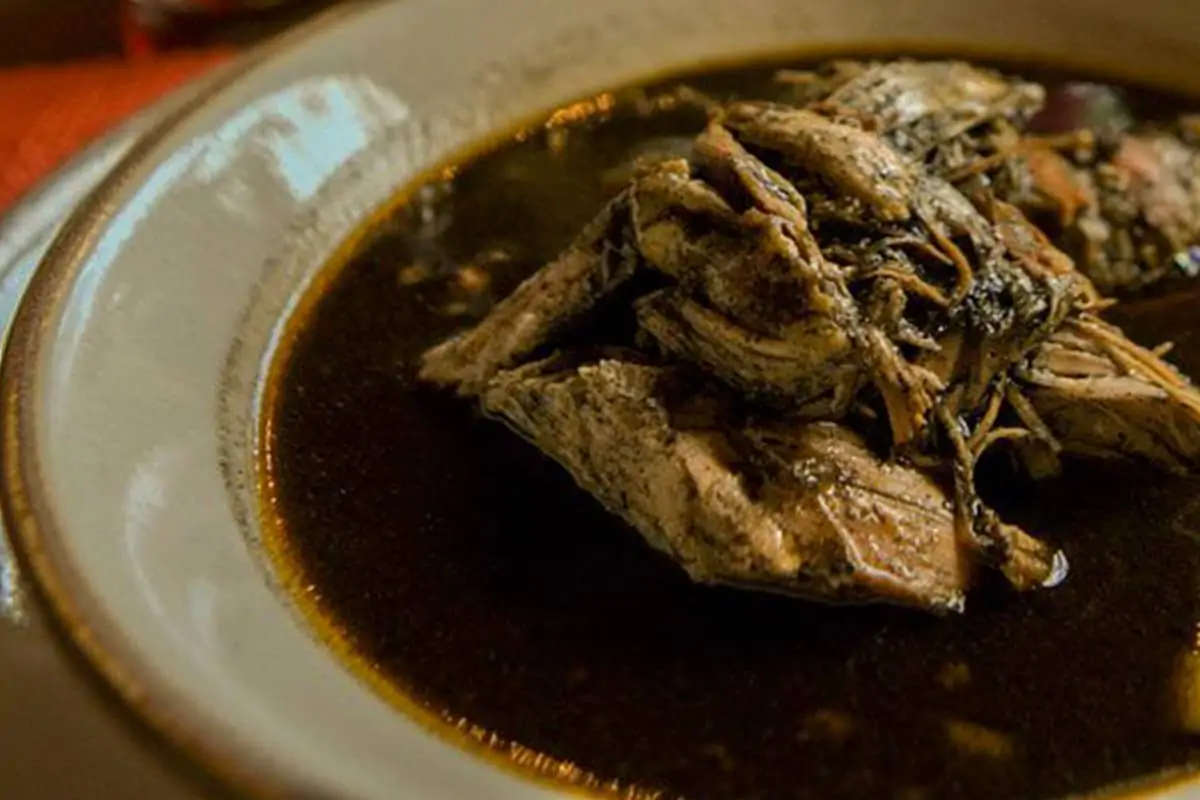 Chimole a delicious stew/soup is of Maya origin and very popular in Belize. Also known as Relleno Negro or "Black Dinner".
It is made with a spice blend called black recado that adds a wonderful smoky flavor to the dish like nothing I have had before.
You can find the black recado online or you can make it yourself. The pork meatballs are outstanding and sop up the broth with a homemade tortilla…. Excellent!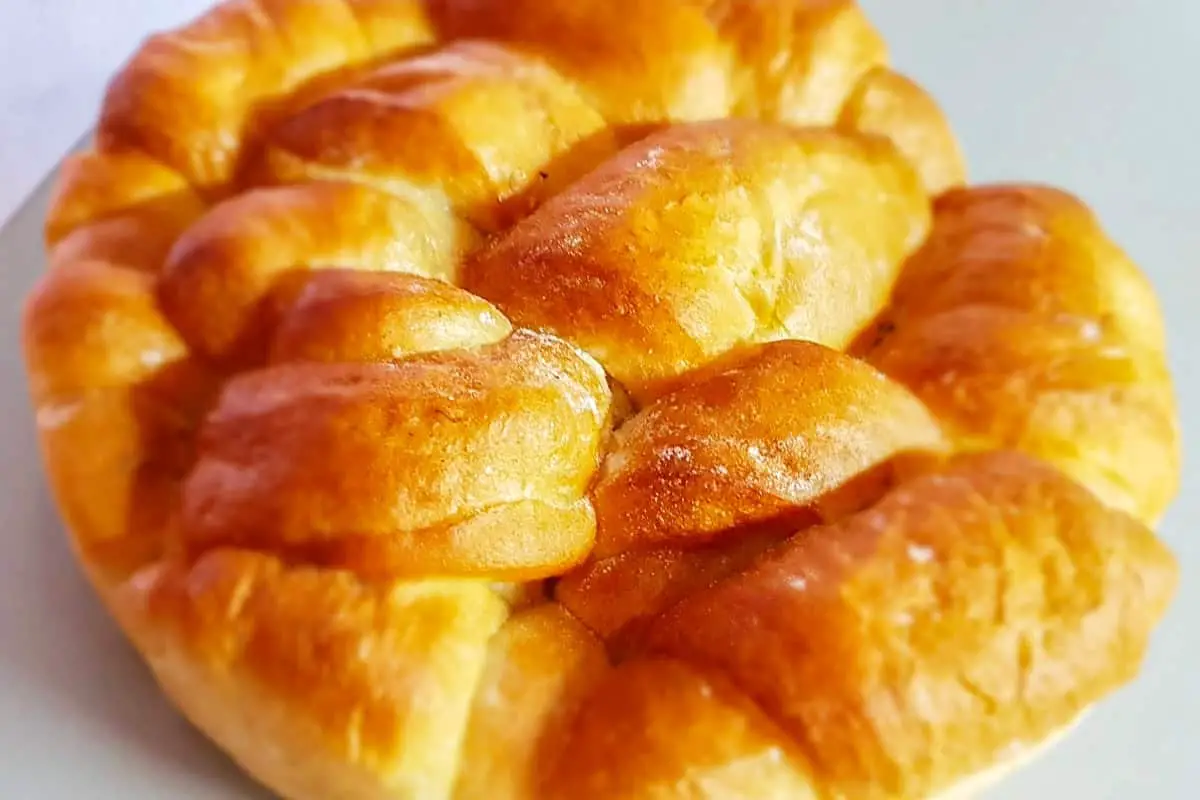 A delicious and easy to make breakfast bread roll. Johnny cake is to Belize what croissant is to France, the emblematic ingredient of a traditional breakfast. Johnny cakes are prepared and served hot every morning.
People eat it with butter and marmalade, or it is served with eggs, cheese and sausage, as Belizeans tend to prefer a savory meal to start the day.
The Johnny cake recipe does not contain any sugar, so it can really be eaten with savory or sweet ingredients alike.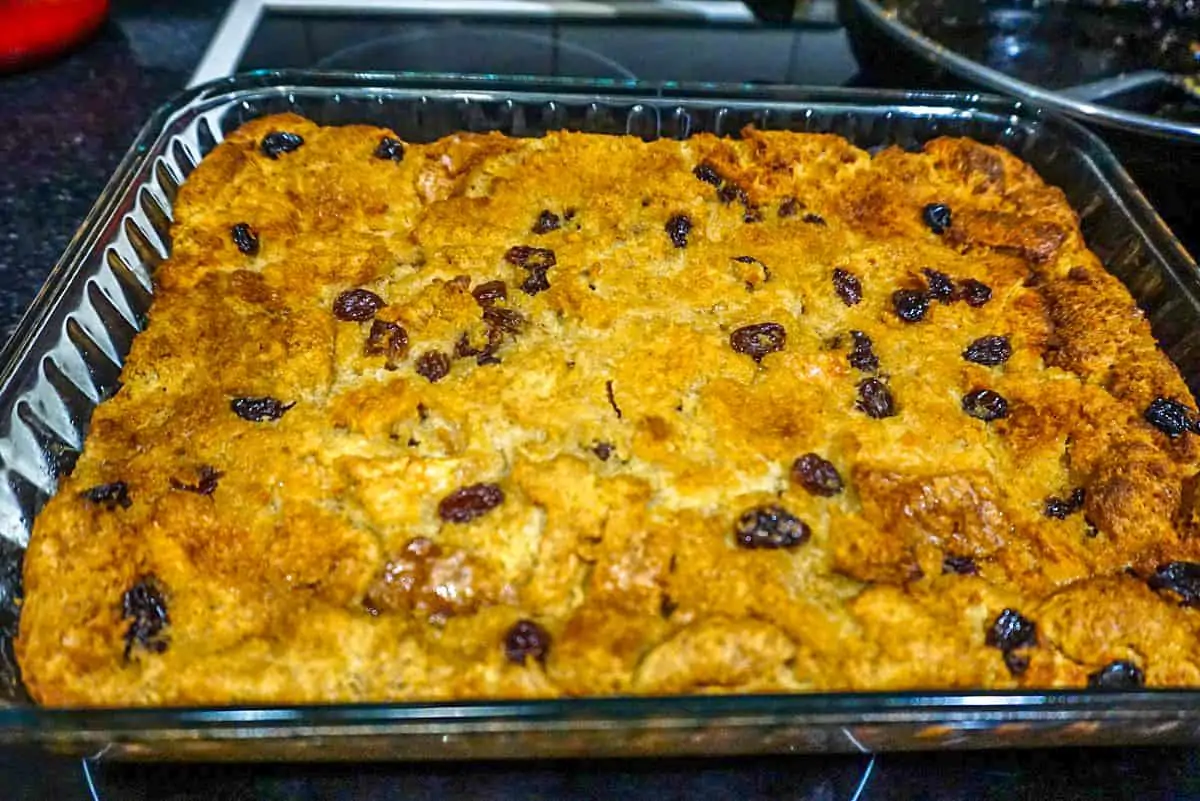 This is a traditional Belizean recipe for a classic baked dessert made with coconut milk, evaporated milk and rum.
Wonderful dish for a dinner party. Very rich and aromatic! Serve warm with vanilla ice cream!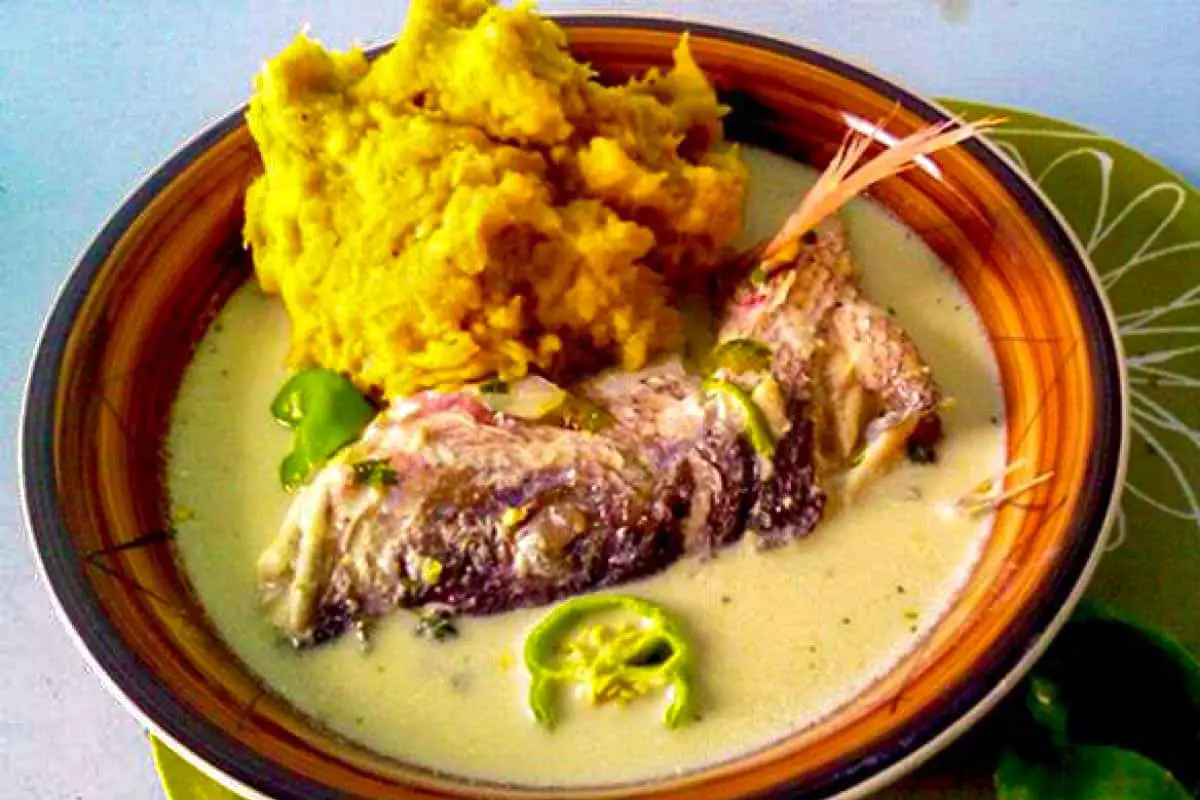 This seafood soup of seared fish, shrimp and conch quickly poached in a simple coconut broth. It's a specialty of the Garifuna people.
It's always served with machuca, a mash of sweet and green plantains, by cooking plantain until tender, combining it with fish and spices and serving it with a coconut milk dip.
Plantain is one of the most versatile starchy vegetables and can be fried, grilled, or boiled. It is considered a cousin of the banana.
However, it is best known as a vegetable rather than a fruit because it is larger in size and can not be eaten raw.
In this recipe, they are mashed into an almost sticky or gluey mass, shaped into individual balls and served with stew or fried fish.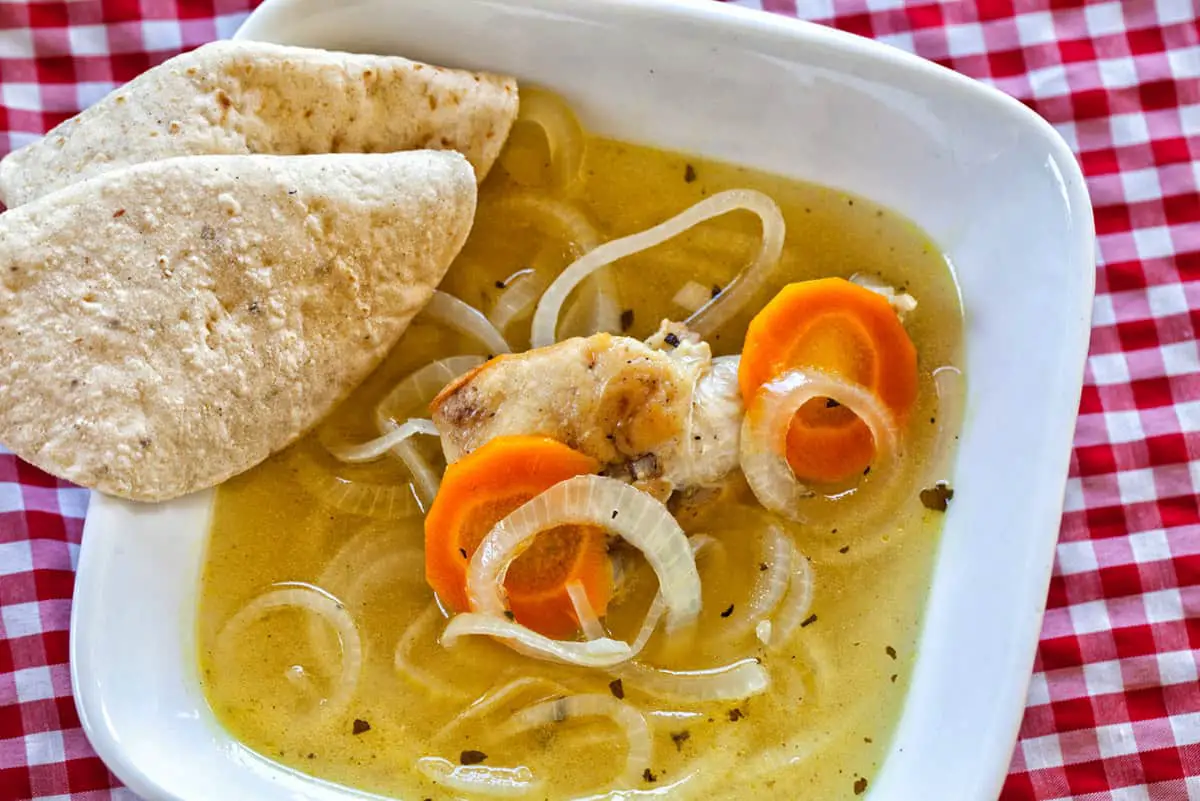 Escabeche is a delicate soup eaten with chicken on Sundays and other special occasions. This is a very simple soup to make the key is to keep it simple.
A delicate, bright, acidic soup, typically eaten with corn tortillas, and boiled/broiled chicken. When chicken is cooked, take out and deep fry or pan fry.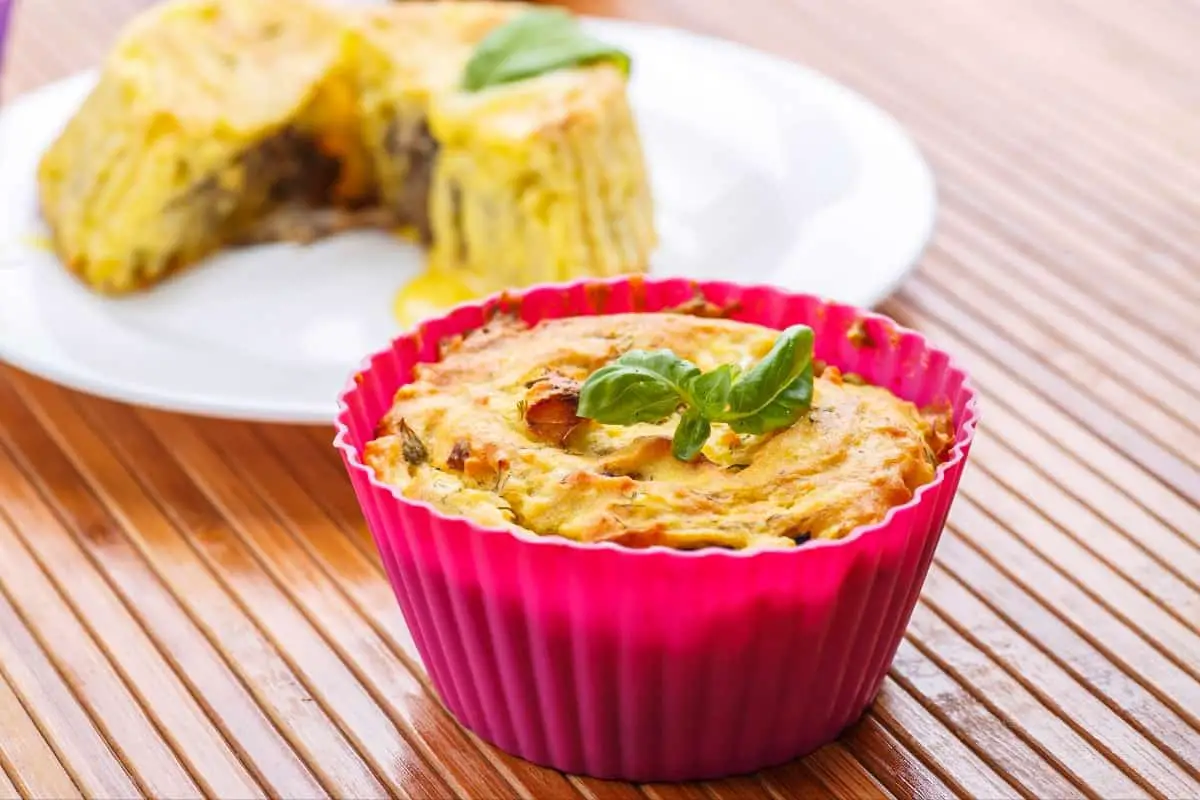 This is a traditional Belizean recipe, passed down from generation to generation. It was refined with a touch of nutmeg to make it spicier.
It's a rich, creamy smooth custard with a firm, sweet top. Good hot or cold.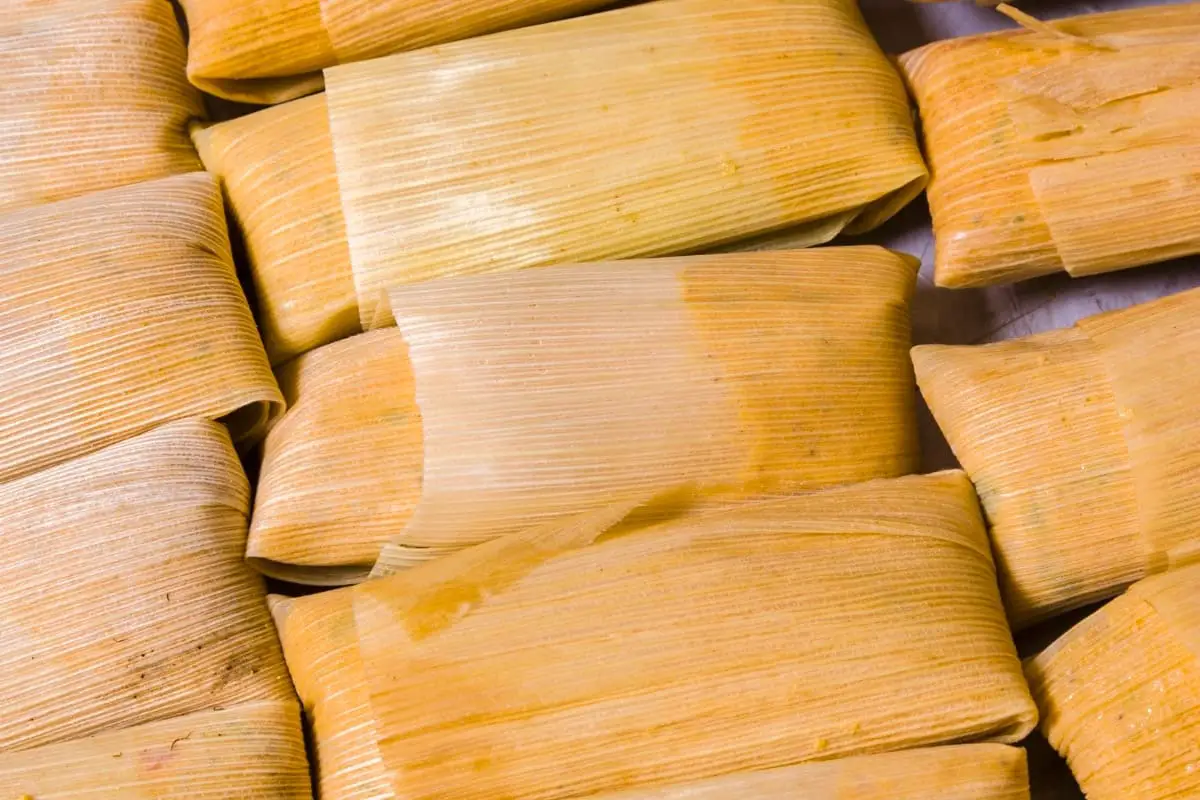 Tamalitos or ducunu deliver the Mestizo taste not found in tamales. These minis are made by stuffing corn husks with oven-roasted corn mashed with coconut milk, salt, sugar and butter before tamalitos are steamed to perfection.
Whether you call them tamalitos or ducunu, you'll also call them yummy.
Cow Foot Soup is made all over Belize. Usually served with corn tortillas, white rice and habanero pepper sauce for more heat, this is a signature Belize dish.
No mysterious meat source in this hearty stew-like soup that's cooked slowly so ingredients like potatoes, onions, okra and carrots absorb cilantro and black pepper flavors as they marry.
While this cowfoot soup may sound a bit odd, if prepared well and seasoned correctly, this gelatin like hoof pieces can be your next favorite Belizean meal.
Here is a guide to help you cook this fantastic food from Belize, a local meal in the comfort of your home.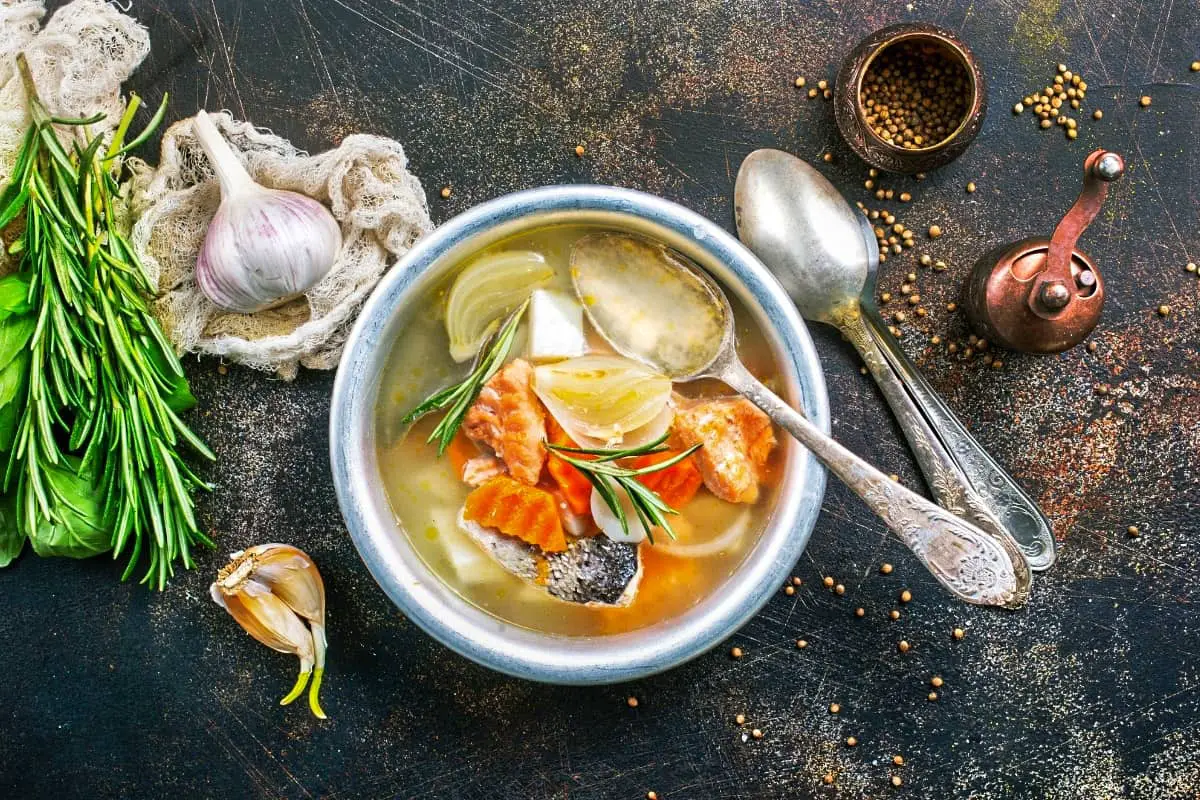 Traditional Garifuna foods are based around fish, chicken, cassava, bananas, and plantains. Most of the meals are rich and hearty.
This fish soup owes its flavor to a blend of fried fish, coconut milk, plantain and cassava. Sere resembles hudutu, a South Belize dish that's representative of Garifuna cooking.
These Belizean delicacies, filled with fish, red or black beans–or whatever the cook adds—are known outside Belize as empanadas, so if they look familiar, your eyes aren't deceiving you.
Accompaniments might not look as familiar: Panades are usually served with onion, cabbage and pepper salsa for a spicy finish.
Creamy fudge that's nice and easy to make. You'll just stir everything over a low heat. This fudge is also packed with yummy extras!
Belizean fudge differs from your typical fudge recipes that are chocolate-based. Instead, the fudge is a sweet little treat compose mainly of condensed milk, peanuts, sugar, and often rounded with raisens or shredded coconuts.
Not to mention, the consistency is creamy and rich – perfect to satisfy any sweet craving.
As humble as it is, bread pudding will always be one of my all-time favorite desserts.
It's frugal, uses ingredients we typically have on hand, and it's so creamy.
This recipe also uses raisins, which as a great texture to the dish. Feel free to soak them in a little rum!
Tamarind has quite a unique flavor. It's both sweet and sour and can draw mixed feelings from people.
Tamarinds balls are a delicacy, these sweet and sour bitesize treats are made using only 3 ingredients. You simply roll fresh tamarind pulp into balls then dust them with sugar.
This is one of those cakes that's a little naughty. Sure, it looks all innocent with its lovely yellow cake, and it's usually made in a bundt pan with a moist and tender crumb.
But one bite of this will have you hooked. The sweet butter and rum syrup soak into every nook and cranny, making it just a little boozy and so delicious.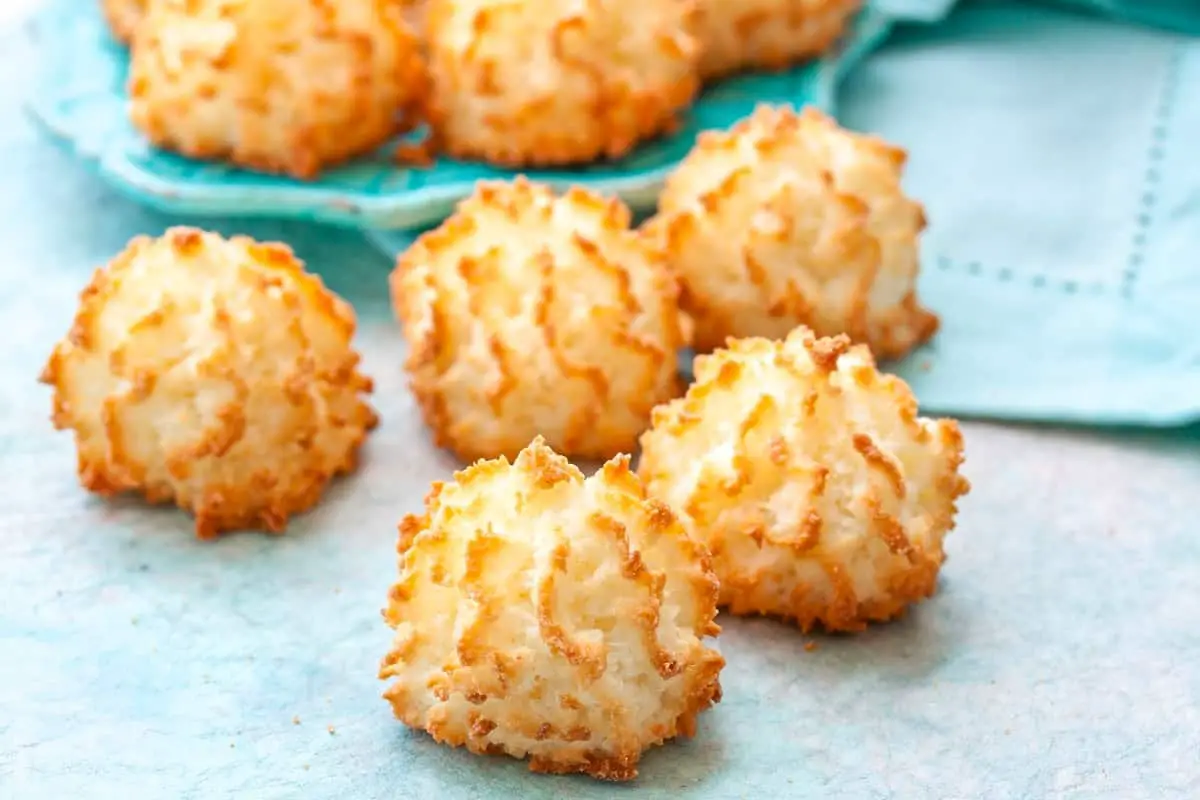 I just love how simple they are. Though I always had the version made with egg whites, I particularly love this recipe.
The added sweetness from the condensed milk also brings an extra level of chew to the cookie that I just can't resist.
I'm all about having cake for breakfast, especially when it's this good. If you look through the ingredients, you'll notice they all look very similar to a porridge recipe.
The only difference is that this recipe gets baked and will set up enough to be sliced. I love the use of cornmeal for this, giving it a cornbread-like texture that becomes slightly dense when baked.
If you're looking for something lighter with maybe a few less calories, this dish is for you. Fried plantains are super tasty and are undoubtedly healthier than a big slice of rum cake.
Still, this tasty food from Belise is sweet and caramelized and just a little sinful, especially served with a scoop of ice cream.
Does coconut sugar taste like coconut? Unfortunately not. It's a lot like brown sugar, just with a few extras, such as zinc and iron.
These adorable little cakes (or kind of cookies) are vegan and gluten-free and are often seen during the holidays and at celebrations.
I love the vibrant color, but you can leave out the food coloring if you prefer it all-natural.
I thought flan couldn't get any better than adding cream cheese. But pumpkin? The only part to worry about will always be the caramel.
Look away for three seconds, and it will burn! I've been there too many times. The trick is to cook the sugar in intervals. Layer a small amount in the bottom of the pan and allow it to melt.
Then sprinkle over a little more, then a little more, until it's all melted and nothing is burning underneath. Always shake the pan back and forth, rather than stirring, and be patient.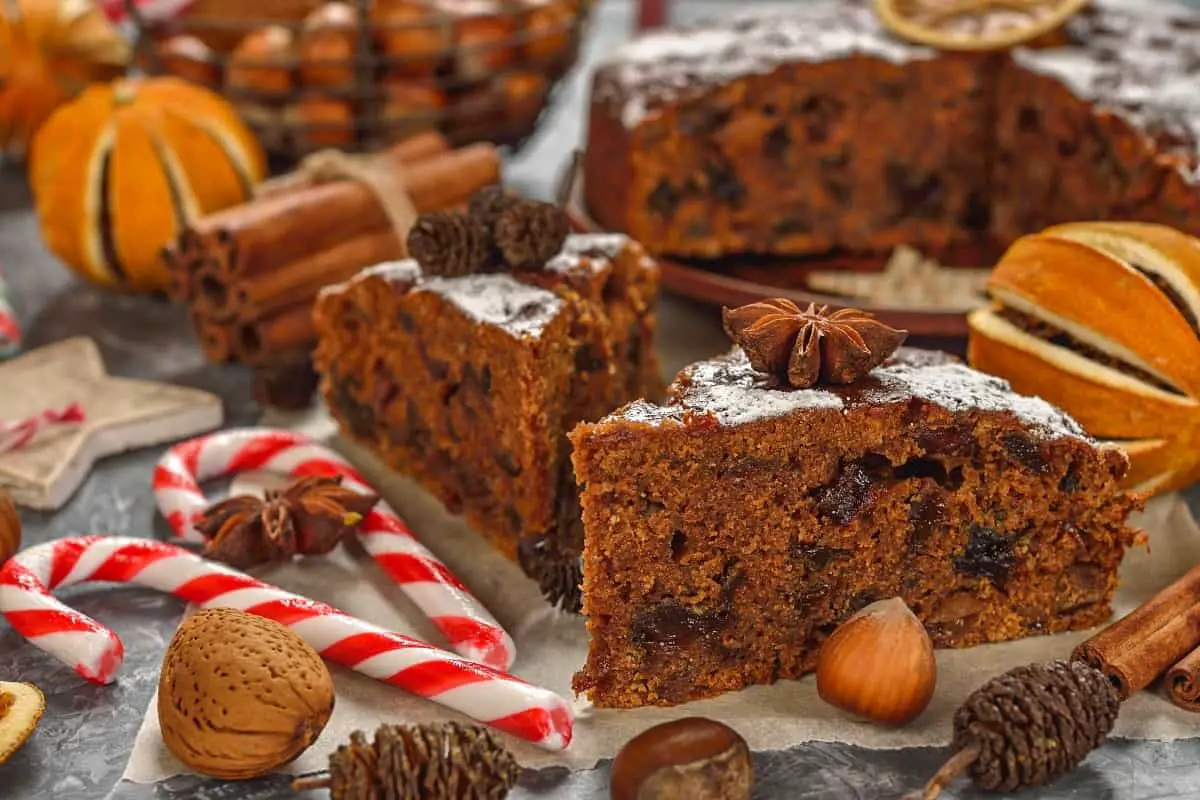 Don't let the name deceive you; this is a fruity, nutty, rum-filled wonder. It gets the name from the use of dark rum, and I like to use brown sugar to deepen the flavors.
I also soak all my fruit in the rum for added rum goodness. This cake will be quite dense, and it needs a good hour-and-a-half in the oven.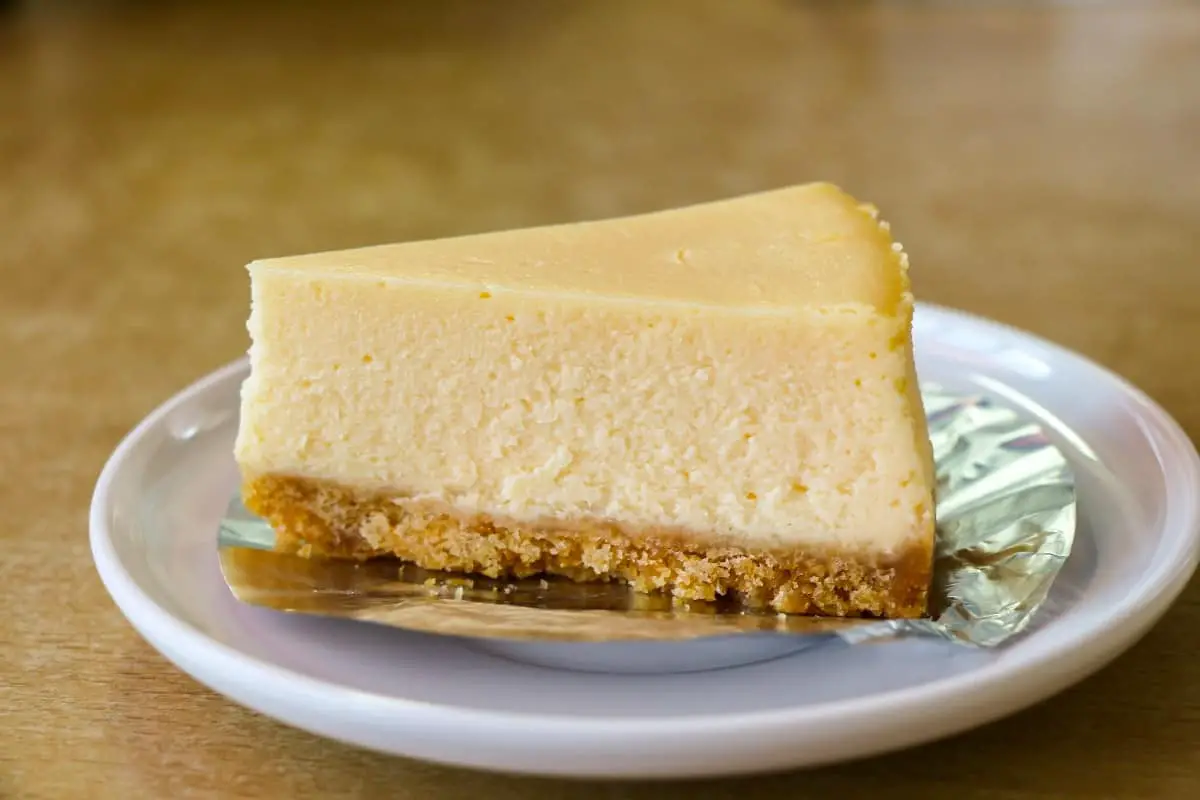 A coquito is a Puerto Rican coconut holiday drink. If you've never made it before, you're missing out! It is so much better than traditional eggnog and so much easier.
And when it's made into a cheesecake, it's creamy and wonderfully warm. It has cinnamon, nutmeg, and all-spice in the filling, not to mention an incredible coquito topping.
Definitely a favorite food from Belize.
---
---
Why Belizean Food Recipes Are So Appealing
Belize is a small Caribbean country located in the Central America and bordered by coastal Mexico. It is famously known for great sites, reefs and islands. From the Great Blue Hole to the Caye Caulker, there are plenty of exotic places to visit.
Far from these places, Belize has another attraction to people visiting these places. The traditional Belize cuisine. These foods come from all areas and are derived from all cultures in Belize — like the Mestizo and Garifuna.
We all know the importance of food in societies. Bringing people together, building relationships and slaking hunger. Food from Belize cuisine has managed to do all that, not only to the Belizean people but also tourists that gather from around the world in Belize.
This nationality also enjoys their staple food of the old famous rice and beans with a choice of beef or chicken and salad to tag along. This is known as the Kriol dinner.
In this article, we highlight a guide of what Traditional food from Belize to look for and the cultures and heritages these foods derive from.
History of the Food From Belize
Belize has different types of culture and heritage. These different cultures produce different cuisines and a wide variety of Belizean recipes. Some of the cultures include Garifuna, Mestizo, the Chinese, Creole, Maya, Mennonites and East Indians.
 — The Mestizo
This is a mixture of Spanish and Mexican ethnic groups. Their mixture enables this group have a variety of foods to choose from. This group loves spices added in foods and corn is the main food, which cannot miss in servings during the day. In tortillas and tamales, which is one of their favorite dishes, corn is present.
These cultures also appreciate fresh fruits included in their meals and enjoy a variety of them. Some of the best foods from this community include tamales, famous tacos, panades, garnaches and escabeche which has a lot of chicken and onions.
 — The Garifuna
This culture is majorly derived from Caribbean and African heritages, though it includes Belizeans too. They all speak a combination of French, Maya, English and Spanish. These ones are also rich in traditional Belize food like the Garifuna sere which is made from fish, Hudutu which comprises of green plantains and coconut stew, Darasa which are the green banana Tamales and fish soup.
Hudutu is also cooked by other cultures as Sere and is widely appreciated in this small country.
 — Creole
The Creole have a rich and assorted history. They date back to 1700s where British rulers brought in African slaves to cultivate farms. They are one of the main cultures and ethnic groups in Belize.
They are a simple culture that appreciates the old school rice and beans dish a lot. Their breakfast and snacks can get fancy as they love fry jacks and cakes in their menus. The creole love soup in their dishes and this cannot go unnoticed.
Moreover, they brew wines from grapes which they grow in their backyards.
 — The East Indians
We all know how Indians enjoy culinary arts and spices. They usually endeavor in variety and love their cooking. This culture surely can not cook without spices.
 — The Mennonites
This culture is considered as the backbone of this small Caribbean country. They have great agricultural skills and enjoy farming and production of food products. They also keep chicken and all sorts of edible birds. This chicken is supplied all over the country for great traditional Belizean recipes and foods like the Kriol dinner.
This culture also engages in great foods like rice, vegetables and eggs. Their farm produces include milk, cheese and fresh fruits which are loved by these nationalities.
 — The Maya
They date back to the 7th century where they had to farm to produce a lot of food to feed themselves. They had a large population back then which has immensely grown to date. They are also great farmers and produce a variety of food which is supplied in the country, too. Their favorite food is Tamales but enjoy more of fresh fruits and vegetables, milk, meat and other spicy foods. The Maya culture contributes to a lot of food in Belize.
 — Lebanese
This culture contributes their own unique flavor in Belize. They are also considered generous among this population. They appreciate traditional foods like hummus which is made from mashed chic peas and spices and kibbeh made of grains, meats, and onions. They also love spicy chicken and meat.
Old Belize Food Recipes and Cooking
A lot of cultures have dated from way back and a lot of foods from Belize have been cooked since then. Modes of cooking have changed quite immensely and more foods have been appreciated since.
These cultures have also held festivals where food was involved and served traditionally, too. Traditional Belize foods are also cooked in special equipment like the colanders, open cans, pots, cake pans and food portioners.
Wooden cooking sticks have been used in these cultures to cook and serve meals. Kitchen knives, slicers and thermometers have also been appreciated in the traditional old ways of cooking the food from Belize. Spatulas were used as spoons and forks while bowls were used as plates.
Some of the great old foods in Belize include Conchita pibil, rice and beans, vegetables and cereals and the famous spicy chicken. All these traditional foods were also prepared in various methods and unique elements used. Wines have also been brewed since way back.
Traditional Belizean dishes are much more appreciated than modern ones.
Modern Belizean Foods Recipes and Changing Cooking Techniques
Modern cooking comes with modern equipment and methods of cooking. In Belize, trade and tourism has brought in modern ways of cooking which has been widely appreciated in the country.
Food from Belize like stewed chicken, tamales, tacos, chimole, salbutes and cevinche were later introduced and loved entirely. Conch fritters, cheese dips, fry jacks, Johnny cakes, flour tortillas, fried eggs and meat pies were modernly introduced and also appreciated by the locals.
Other foods modernly appreciated include the bollos, pupusa and coconut tart. Desserts include lemon pie and sweet potato pudding.
Modern equipment was also introduced. For instance, cooking with gas, and ovens for baking. Fast foods have also been introduced, like the garnaches and parades.
Food in Belize has evolved widely. From breakfast to lunch and later dinner, this country offers a wide variety of dishes. If you thought you could only visit Belize for the great blue hole, now you know that great cuisines await you too.
---
You May Want to Join Our Boondocking Group on Facebook For More Information
You May Want to Join Our Campfire Recipes Group on Facebook For More Information
For More Photos Visit Our Instagram at World Recipes Daily – Our Big Escape