15 Easy China Recipes To Cook At Home
Find out what Chinese dishes to try in China and what Easy China Recipes to collect to try at home: Hotpot, Braised Pork Balls in Gravy, Shrimp with Vermicelli and Garlic, Dumplings, Chow Mein, Peking Roasted Duck, and Steamed Vermicelli Rolls are a few you will find on most menus.
We however want to take you more into what an every day Chinese family would have for at mealtime and some of the Easy China Recipes we love. That gives you the ability to better understand China and its culture as practiced through its food choices. Trust me, these are the same foods served by the ancestors from 1000 years ago. Nothing changes in china except the weather.
With a long history, unique features, numerous styles, and exquisite cooking, Chinese cuisine is one important constituent part of Chinese culture. Chinese traditional dishes are famous for color, aroma, taste, meaning, and appearance. To be on our list you have to be a food we would designate a "comfort food" back home in the United States.
What Are Comfort Foods?
Comfort food is food that provides a nostalgic or sentimental value to someone and maybe characterized by its high caloric nature, high carbohydrate level, or its simple preparation. They are the foods that you remember if you shut your eyes and think about your grandmother's kitchen. Something that draws happy emotions with just a thought.
Why do people eat comfort foods?
People often use comfort food to self-medicate. Those with negative emotions tend to eat unhealthy food in an effort to experience the instant gratification that results in (short-lived) good feelings. Although this link is persistent, doing so can actually increase negative feelings rather than quell them. This is a way to make yourself happy and bring about a time of peace for your mind and body.
  1. Chinese Spicy crayfish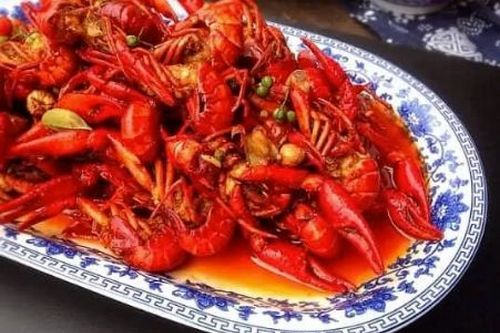 2. Lamb Hot Pot
  3. Lanzhou Hand-Pulled Noodles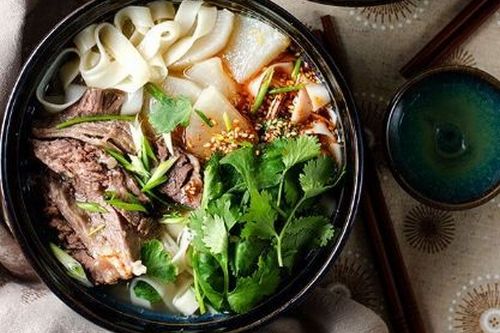 4. Stinky Tofu
  5. Shanghai Hairy Crab
 6. Stir-Fried Egg and Tomato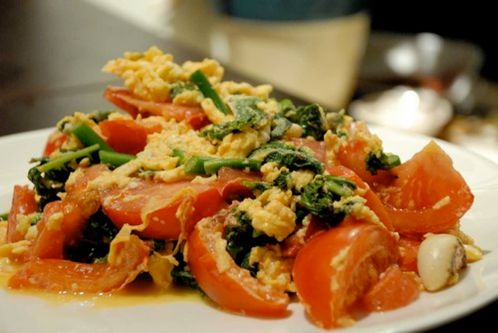 7. Beef With Gai Lan
---
Now that you are checking out the 15 Easy China Recipes To Cook At Home, what's next? Let's learn more about Other Country's Top Recipes.
10 Best Traditional Philippine Recipes
20 Great Aussie Recipes From Our Trip
10 Favorite Vietnamese Recipes We Found On Our Trip
3 Great Hanoi Food Spots to Taste On Your Visit
<Ho Chi Minh City Food Stops to Visit
---
  8. Spicy Stir-Fry Kale and Potatoes w Bacon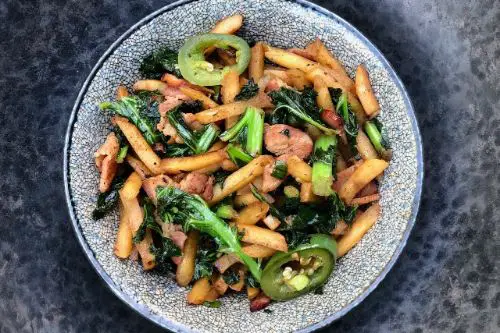 9. Zucchini Noodles w Chicken and Garlic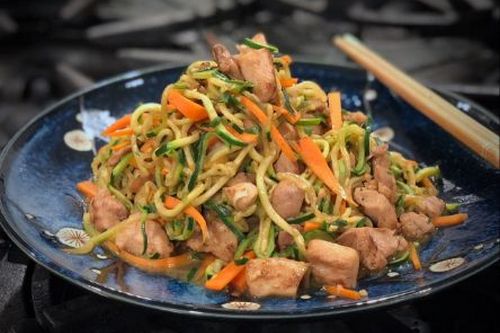 10. Orange Beef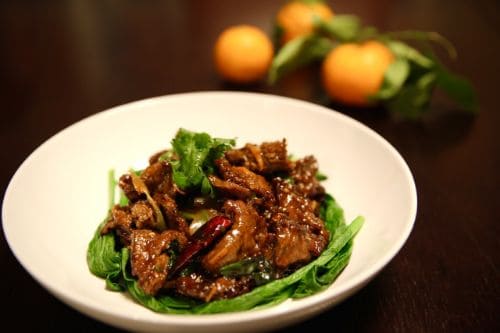 11. Egg Fried Rice w Curry
  12. Lions Head Meatballs
  13. Steamed Spare Ribs w Rice Powder
  14. Dry Fried Green Beans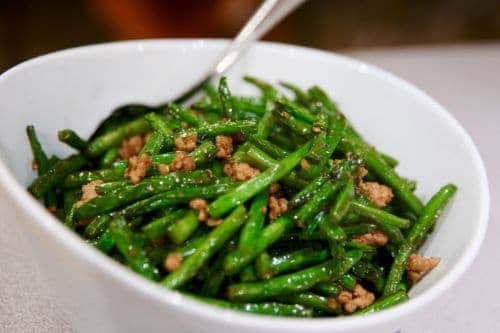 15. Dungeness Crab w Sichuan Pepper Salt
The Dungeness crab is a mighty sea creature and beloved seafood around the world. You can cook with Dungeness crab in traditional Chinese or Asian Fusion recipes to step up the flavor game on your cooking.
What's so irresistible about Salt and Pepper Crab? Answer: Its simplicity which is why it is on our Easy China Recipes list? Well, you'll want to prepare this recipe and find out for yourself, but there's something in the mix of spices and traditional Hong Kong-Chinese-style of cooking that makes for an unbelievable sensory experience.